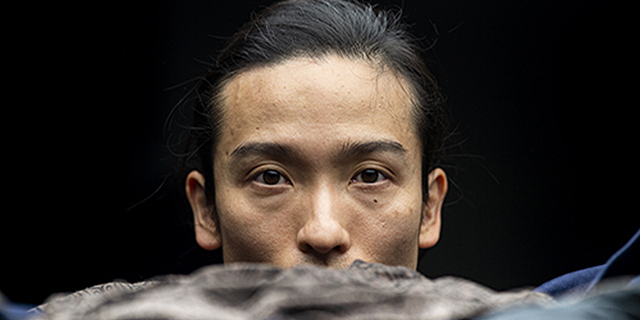 PARTITA NO.2 – SEI SOLO is a piece created in a collaboration between the violinist Jonathan Morton from Scottish Ensemble and choreographer Örjan Andersson. Within Sebastian Bach's piece "Partita for violin no.2" the piece examines this historical document from the early 18th century with the help of five dancers and Jonathan Morton on stage.
The process of creating PARTITA focuses on the literature surrounding the original piece and the performance will present a diptych where the two entities music and text meet, these contrasts will become the base of the performance. The human constant ambition to try to explain music through the written word and the many written interpretations this has created will be the starting point for the second part of the piece. The historical literary material will be processed and morphed so that a new logic, meaning, and non-meaning will be created. Co-production Andersson Dance, Norrlandsoperan and Dansens Hus. With support from the Swedish Arts Council/Kulturrådet, Stockholms Stad, and Region Stockholm. For more info go
here
.
Performances:
26-28 Nov 2021
and
3-5 Dec 2021,
Dansens Hus
, Stockholm (SE).
Find out more about Andersson Dance at
madeintheweb.com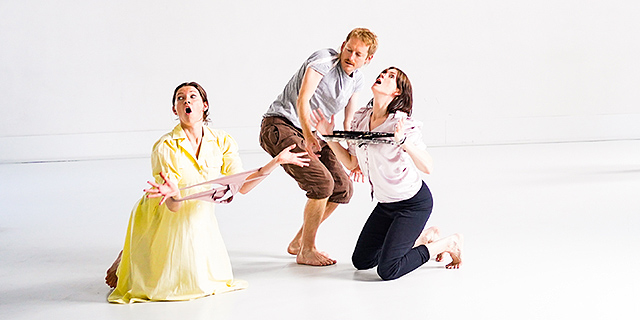 Ingun Bjørnsgaard Prosjekt is proud to announce the new project HOJOTOHO! in collaboration with
CODA
Oslo International Dance Festival. The world premiere will be on
22 Oct 2021
at Dansens Hus, Oslo (NO).
The performance is based on the artwork by artist Vanessa Baird. We meet people in troubled situations and unexpected life experiences. The choreography holds an ambivalent, multifaceted, and detailed expression in play with new music composed by Rolf Wallin and Tansy Davies.
A solo from NOTES ON FRAILTY with dancer Guro Schia will be performed on
17 Oct 2021
in the exhibition of Børre Sæthre at Nitja center of contemporary art. More info
here
.
The book "Through Choreography" takes a closer look at key elements of Ingun Bjørnsgaard Prosjekt's aesthetics, methods, and circuit of motives. Richly illustrated by photographers who have followed Ingun Bjørnsgaard Prosjekt since 1992. Order
here
.
Find out more about Ingun Bjørnsgaard Prosjekt at
madeintheweb.com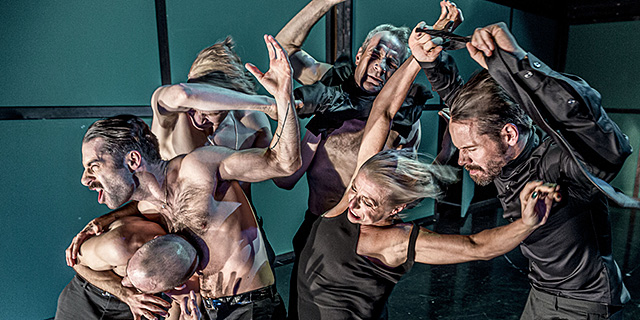 Charlotta Öfverholm will be performing in the choreographer Alexander Ekman's production KUCKEL
21 Oct- 28 Nov 2021
. With a handful of selected dancers, both Swedish and international, Ekman explores the subject of manipulation, in a work created exclusively for Orionteatern in Stockholm (SE). What are we really doing against our will? What happens without us seeing and understanding? More info and tickets
here
.
Find out more about Charlotta Öfverholm at
madeintheweb.com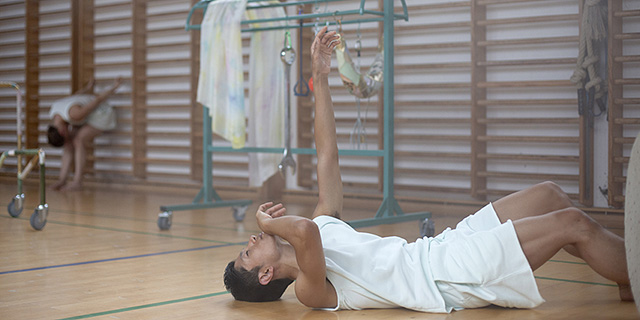 photo: Louise Herrche Serup
MOVING A MEMORY
is performing at Kwai Tsing Theatre in Hong Kong
18-21 Nov 2021
. MOVING A MEMORY is a performance and an exhibition created for a gymnasium and other physical educational spaces. Convoi Exceptionnel explores experiences and memories connected to these spaces where our bodies have been trained, challenged, and disciplined. For the New Vision Arts Festival in Hong Kong, the piece will take place in a dance studio. The arc of the work is drawn up by Convoi Exceptionnel, choreographer and dancer Wayson Poon, visual artist Maiken Bent, and composer and musician Paul Yip. On stage, together with Wayson Poon are the dancers Kingsan Lo and Paul Pui Wo Lee. Read more
here
.
The choreographer Jon R. Skulberg's work
FOR EVER FOUR SEASONS
will be shown at Danshallerne in Köpenhamn (DK)
29-30 Nov 2021
. FOR EVER FOUR SEASONS is a musical, choreographic and existentialist work that insists on slowness, as an act of resistance against our rapidly accelerating world. Co-production: Bora Bora, Dansehallerne. Supported by Danish Arts Foundation, City of Aarhus, Wilhelm Hansen Foundation and Wanås Konst. More info
here
.
Performances:
29-30 Nov 2021
,
Danshallerne
, Köpenhamn (DK),
26 jan 2022,
Sandnes Kulturhus (NO).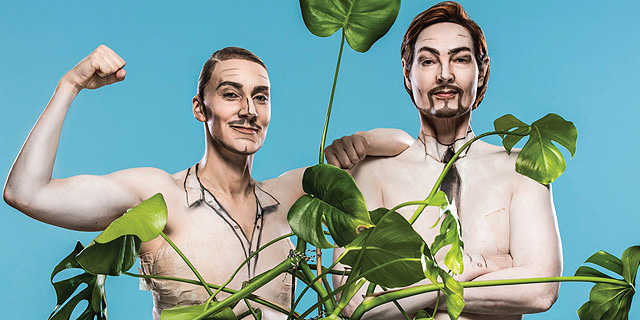 TRANSPLANTATION - a loving dance about identity and existence at the cellular level. Premier
19 Nov 2021
at Norrlandsoperan, Umeå (SE). Engelkes' new performance is based on her own experience from bone marrow transplantation where she ended up having a Y-chromosome. Together with dancer, choreographer and Drag king, Sofia Södergård, they investigate similarities and who donates what to whom? Where do I stop and you start? Engelkes and Södergård create a life-affirming variety show with dance, cultivation tips, music, stand-up, comedy and drama, passion - and Wagner. In February 2022, TRANSPLANTATION will be shown at Dansens Hus, Stockholm SE). More info
here
.
FRÄULEIN JULIE premieres
18 Dec 2021
at Badische Staatstheater, Karlsruhe (DE). Charlotte Engelkes is directing her new version of August Strindberg's play MISS JULIE. The performance is based on Strindberg's dialogues between Julie and Jean together with the preface and newly written text. A musical soundtrack keeps together the production of Strindberg's world-famous chamber play about class, power, and desire during a fateful Swedish midsummer night. Read more on Badische Staatstheater's website
here
.
Find out more about Charlotte Engelkes at
madeintheweb.com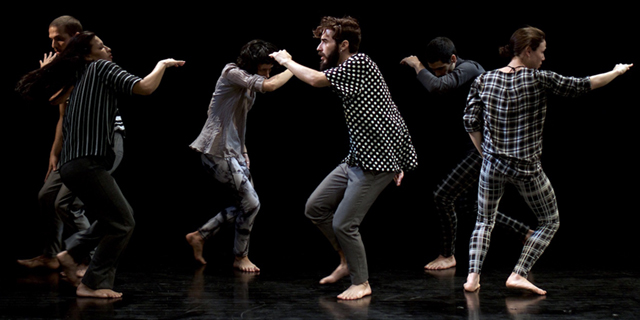 Memory Wax (SE) together with Danza Teatro Retazos from Cuba is on tour presenting their appreciated co-production SHAPES. This time in collaboration with
Dancenet Sweden
in November. For more info go
here.
SHAPES is a multifaceted performance about the changing moments of life and people's contradictory existential need of belonging and at the same time feeling free. It's a poetic piece exploring the relationships between shapes and concepts to identify patterns and creating relations, within yourself and with others. The genuine interplay of the dancers and the captivating movement language creates a memory that lasts.
Memory Wax has had a long-term collaboration with Danza Teatro Retazos for many years. This is their third co-production in which they continue to elaborate on their different cultural experiences.
Tour dates:
11 Nov 2021
Kungsbacka teatern
,
13 Nov 2021
Kulturhuset Tio14,
Falun,
6 Nov 2021
Västerås konserthus
,
18 Nov 2021
Jönköping teater
,
21 Nov 2021
Studio Acusticum
, Piteå,
22 Nov 2021
Kulturens hus
, Luleå,
25 Nov 2021
Jarl Kulle scenen
, Ängelholm.
Learn more about Memory Wax at
madeintheweb.com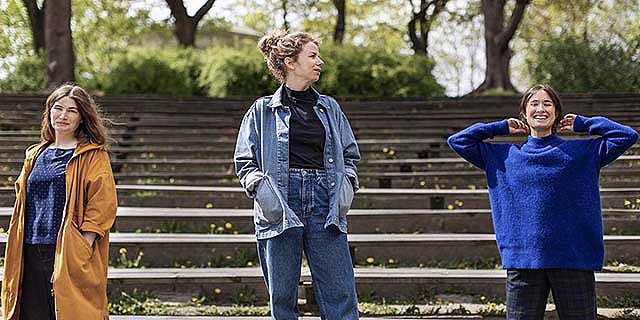 Johanssons pelargoner och dans is the first artist in residence at Södertörn University's performing art residence. In 2021, the company will be on-site at Södertörn University to further develop its work with movement-based participatory performing arts. The aim of the residence is to explore artistic methods for how the audience can be physically involved in participatory works, and deepen both the theoretical and practical knowledge.
During the residence Johanssons pelargoner och dans will invite students, teachers, and the community to Open studios to both and talk about, and physically try, themes related to participatory performing arts and how the embodied experience intersects with the art experience. Read more at Södertörn University´s website
here
.
Find out more about Johanssons pelargoner och dans at
madeintheweb.com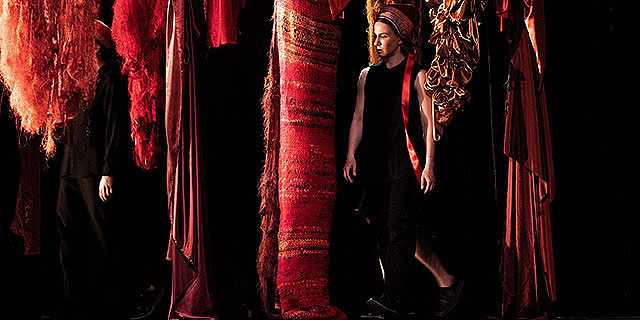 VÁSTÁDUS EANA- THE ANSWER IS LAND is a performance that through dance and yoik reflects on the power of standing together and the awareness for the common ground and nature we stand on.
Fellowship and kinship with the nature around us and the earth we live on are the main themes in VÁSTÁDUS EANA · THE ANSWER IS LAND by the Sami choreographer and artist Elle Sofe Sara. The Sami folk music yoik frames this work, and the seven female performers who participate in the performance are all renowned yoikers, dancers, and singers. Here, the various art expressions are intertwined into a rarely powerful and beautiful experience. Co-producers: Arctic arts festival, Norrlandsopran. Production support from Arts Council Norway, The Sámi Parliament Norway, Nordic council of ministers, The audio and visual fund, Saami council, Dáiddafoanda, Spenn. More info
here
.
Upcoming performances on
12 Nov 2021
at
DanseFestival Barents
, Hammerfest (NO). More details to follow soon about performances in Tromsø (NO) in January 2022 and Oslo (NO) and Helsinki (FI) in February.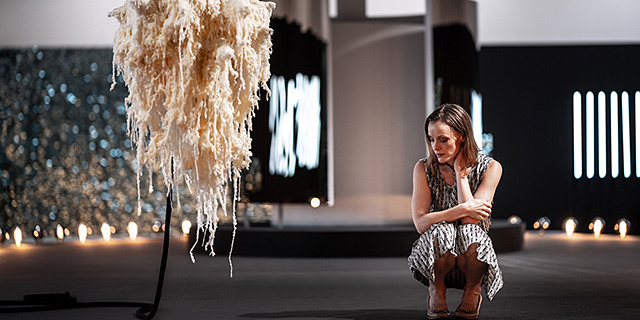 On

16 Oct 2021

Nagelhus Schia Productions is hosting the third edition of the event series "Under produksjon", presenting the results from Inés Belli's choreographic residence in Studio NSP, where she has been working with the 9 young dancers from NSP 2. During her residency, Belli has been researching the effects transhumanism and posthumanism possibly can have on the human body.

On

17 Oct 2021

, Guro Nagelhus Schia is performing her iconic solo from NOTES OF FRAILTY by choreographer Ingun Bjørnsgaard. The solo will be performed within the critically acclaimed installation of visual artist Børre Sæthre at Nitja senter for samtidskunst in Lillestrøm (NO).

Find out more about Nagelhus Schia Productions at madeintheweb.com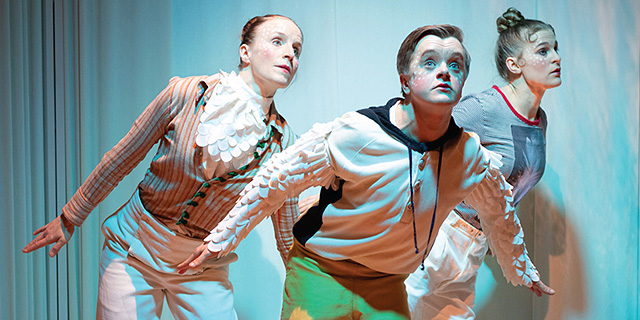 Claire Parsons Co. is back from a great week performing
YELLOW
at The Young Dance Festival in Zug, Switzerland. The company is now on tour in southern Sweden, performing
LITTLE SWAN LAKE
4-14 Oct 2021
at Stenkrossen Lund,
18-28 Oct 2021
at Barbacka Theater in Kristianstad.
Claire Parsons Co. will be celebrating the iconic Swedish Ballet /Svenska Baletten with a 101-year-old birthday party at The Dance Museum in Stockholm 23-24 Oct 2021. It will be a weekend of activities at the museum and where the dancers Elin Hallgren and Nea Landing will perform material from I'M THINKING ABOUT; a celebration of the 1920s and The Swedish Ballet of that time. For more information go
here
.
Claire Parsons Co. welcomes producers
Lena Yngvesson
and
Maria Wallin
, who will be working on expanding the field of performing arts for young audiences. Contact them with suggestions, questions, or more for
Claire Parsons Co
!
Learn more about Claire Parsons Co. at
madeintheweb.com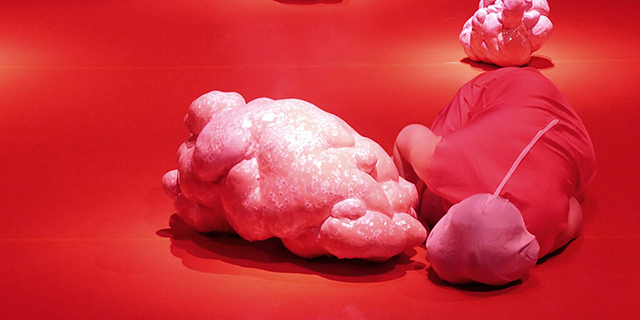 On

30 Oct 2021

SU-EN and the Swedish composer Lise-Lotte Norelius will perform SOUND AND BODY DIS-ORDER at the festival Vindöga in Sandviken (SE). Vindöga festival focuses on contemporary music, sound art, dance, film, poetry, and performances with local, national, and international artists.



26-27 Nov 2021

SU-EN & The Dollies/Madeleine Holmlund and Heiko Klandt will perform IN THE FLESH (ensemble version) at 3:e Våningen, Gothenburg (SE). The performance takes its inspiration from Mari Sjövall Anari's strong ceramics art objects, looking like bodies or organisms. Where is the border of my body and where does the world begin? Choreography by SU-EN, music by Fabrice Bony, and light design by Robert Berglund.

Read more about SU-EN Butoh Company at madeintheweb.com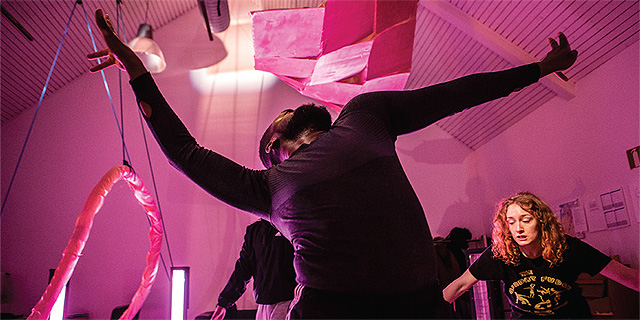 FESTEN (The Party) inaugurated Dansens Hus' new stage Elverket in Stockholm (SE) on

7-9 Sep 2021

, and on

18-20 Nov 2021

, the performance will be shown here again.

Maybe festen (the party) is the last resort where we can embody our longing beyond language and thought. A longing away from structure, symmetry, and measurability demanded by modern life. FESTEN is the tribute to the human and the spiritual. To dance and to using the body to experience all the inherent possibilities in the human being, together as well as alone. Everyone who participates in FESTEN is also part of creating it. DJ Cheza takes us on a journey through the world of house music and we are guided by our host Yared. A co-production with Kulturföreningen Iver, Dansens Hus, Norrlandsoperan and Dansstationen. Supported by Kulturrådet, Malmö Stad, Region Skåne and Konstnärsnämnden (SE).

More info and tickets here. Watch a trailer here.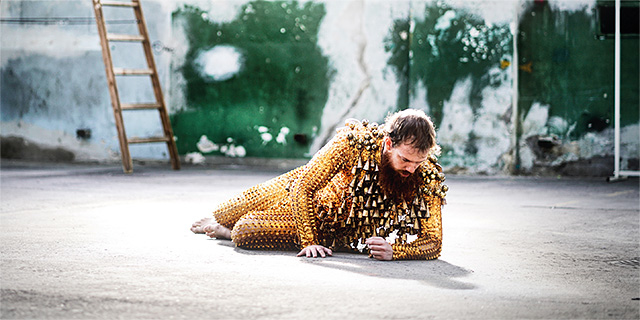 After a successful SURVIVORS premiere in Teater Får 302 in Copenhagen, Taneli Törmä - LOCATION X will spend time exploring new projects in Denmark and Finland in October.

A week stay in Thy National Park, Denmark. Taneli Törmä is once again putting on the golden costume and exploring how the environment of Thy National Park is transforming his old COVER solo performance to a new outcome. COVER will be performed as part of the MELLEMRUM Thy in 2022, organized by the Kitt Johnson X-act.

A week of research residency in Ehkä contemporary art space Kutomo, Turku Finland. Collaboration together with Eleni Pierides, creating a new duet called UN-ABLE-D, which will premiere in Finland in 2023.

Find out more about Taneli Törmä / Location X at madeintheweb.com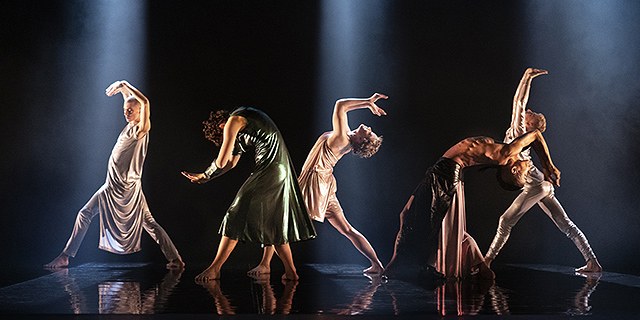 The last stop on the tour arranged by
Dancenet Sweden
will be Dansstationen in Malmö on
17 Oct 2021
. More info and tickets
here
.
Other stops on the tour of Sweden have been Falkenberg, Gävle, Jönköping, and Vara – the company extends a heartfelt thank you to all presenters who have greeted them with such warmth and care:
"- It´s been amazing to finally travel with this work of dance art that premiered in the midst of the pandemic at Dansens Hus in Stockholm (SE) for only eight spectators in November 2020. Last week BLACK RAINBOW was met with cheers and ovation from more than five hundred people at the Hjalmar Bergman Theatre in Örebro."
On
21 Oct 2021
music by J S Bach and Kaija Saariaho will be interpreted by Virpi Pahkinen and internationally acclaimed cellist Jacob Koranyi at the art center
Artipelag
in Stockholm. Virpi and Jacob will perform the same program at
Ytterjärna konserthus
(SE) on
23 Oct 2021.
Find out more about Virpi Pahkinen at
madeintheweb.com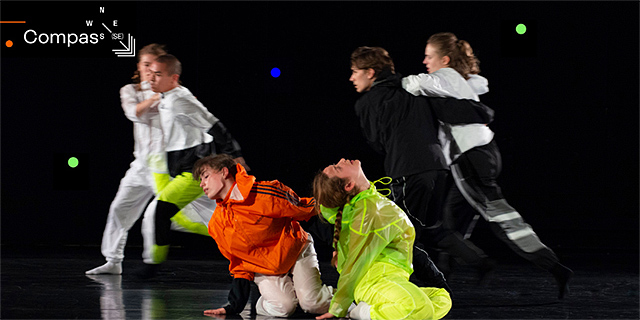 The website for COMPASS, a home for young and emerging contemporary dance artists across Sweden, has recently been launched on
www.compassdance.se
.
This nationwide initiative from ilDance aims to ignite change in the current Swedish contemporary dance ecosystem and society. ilDance will work with a wide range of organizations, stakeholders, and individuals throughout Sweden to create stimulating and dynamic environments where young dance artists can be supported. Through COMPASS, supporters will be offered consultation and support to find opportunities and ways to involve and integrate young and emerging artists as well as identifying opportunities to enrich the activities and operations of local partners by opening their doors to local young and emerging artists.
Any people or organizations interested in getting involved can get moving by signing up on the site with
Supporters signing up here
and
Artists signing up here
.
Find out more about ilDance at
madeintheweb.com
THE SOUL CATCHER - UNMASKING THE MODERN PREDATOR will be guest-performance at The Royal Theater in Copenhagen (DK)
1-7 Nov 2021
. For more info and tickets go
here
.
THE SOUL CATCHER is a seductive and deeply disturbing performance about psychological and physical abuse, manipulation, and power - in a powerful mix of performance, dance, spoken word, and electronic music.
"The performance is sharp and unsentimental. It is a mix of performance, dance, spoken words and seasoned with hard electronic music. The three actors do not compromise their expression but deliver a solid performance. The performance fully lives up to my high expectations, which over time I got to the creator of the work, Annika B. Lewis, and also got a great gift at the top of the hat, as the theme was both presented as autofiction and fantastically portrayed. Bravo for courage and artistic pondus.
" – Kulturnyt (DK)
THE SOUL CATCHER is produced by Kassandra Production in a co-production with theatre Bora Bora. Supported by the Danish Arts Foundation, The City of Aarhus, Knud Højgaards Fond, and DMF.
Find out more about Kassandra Production at
madeintheweb.com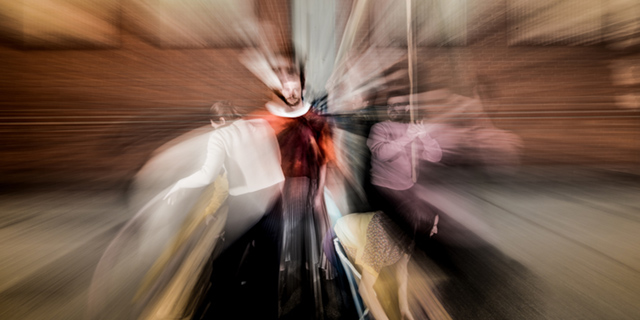 Skånes Dansteater premiered a new work by Italian choreographer Fabio Liberti premiered outdoors in Malmö (SE) on 12 June 2021. In NOOK dancing bodies become a building collective. Under the summer sky, the group creates a space for community. But this space never ceases to change. Unconsciously, they turn winding paths into elusive labyrinths and build obstacles to their coexistence.

Fabio Liberti's award-winning dance performances have been shown on international stages and festivals around Europe. He has created works for dance companies in Denmark, Germany, the USA, the UK, and Sweden. NOOK will be performed again on tour during 2022 or 2023. For more info go
here
.
Read more about Skånes Dansteater at
madeintheweb.com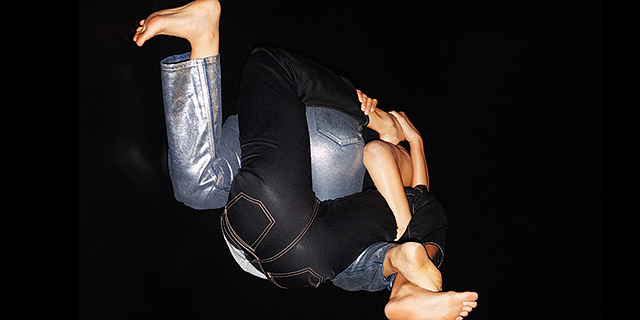 IMMORTAL SUMMIT is an expansion, beyond everything we ever thought about greatness. Imagine that Bagger 288 and IC 1101 fades in comparison. IMMORTAL SUMMIT does everything, is the greatest, the best, the most beautiful, and above all – It is immortal. What lies beyond the peak of our immortality? Galaxies are great, we are greater. IMMORTAL SUMMIT is a performance that stretches between ideas of greatness and megalomania. A play on the borderline of provocation and play, violence and care, revolution and failure.
4-21 Nov 2021
MDT
, Stockholm (SE),
26-27 Nov 2021
Atalante
, Gothenburg (SE),
30 Nov-1 Dec 2021
Dansstationen
, Malmö (SE).
Co-produced by Turnéslingan Tre scener (MDT, Atalante & Dansstationen), Norrlandsoperan, Dansehallerne och Life Long Burning – Towards a sustainable Eco-System for Contemporary Dance in Europe project. Supported by Stockholms stad, the Swedish Arts Council, The Swedish Arts Grants Committee and Region Stockholm (SE).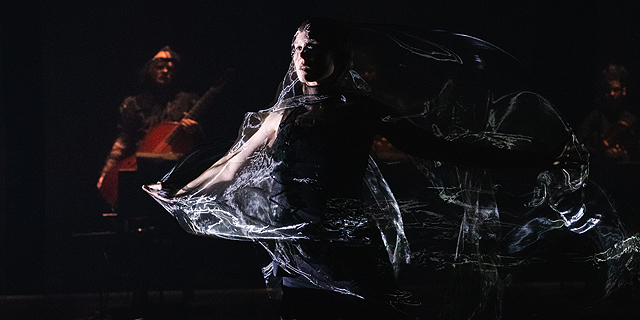 Tero Saarinen Company's first international tour since the Covid hit will be to Russia.

THIRD PRACTICE

by TSC and Helsinki Baroque Orchestra will be presented by the esteemed

Chekhov International Theatre Festival

, at Mayakovsky Moscow Theatre on

30 Nov-1 Dec 2021

.

THIRD PRACTICE is also being

featured on Mezzo TV

this fall. It will be shown on the global culture channel from

7 Sep-6 Nov 2021.

The multi-camera recording of the work was shot at the Finnish National Opera in March 2021 by a team led by director

Thomas Freundlich

. Mezzo broadcasts its content, focused on classical music and dance, in 60 countries to 28 million subscribers. TSC's

MORPHED

and

BORROWED LIGHT

have also been seen on the channel.

Read more about Tero Saarinen Company at madeintheweb.com
All the best from the team at MADEIN-THEWEB.COM and all our joint members.
FOLLOW US


on
Facebook
&
Twitter
MADE IN the web
www.madein-theweb.com is a website displaying Nordic performing arts intended for an international audience.
MADE IN the web is an initiative created by Loco World with the intention to increase the visibility of Nordic performing arts.
Loco World/MADEIN is an organisation supported by the Swedish Arts Council for its international activities.

MADE IN the web
Loco World, Järnvägsgatan 36, SE-131 54 Nacka, Sweden
Phone: +46 (0)73 324 11 14, email:info@madein-theweb.com, internet: www.madein-theweb.com