BRÅDJUPA

/ BLEKINGE DANCE FESTIVAL
- A new dance festival in Sweden 1-5 September!
BRÅDJUPA is a brand new contemporary dance festival situated in Karlshamn, a small picturesque town on the south coast of Sweden, presented by
Dans i Blekinge
and
Regionteatern Blekinge Kronoberg
1-5 Sep 2021

.
BRÅDJUPA presents and celebrates new artists as well as artists with a long experience of the contemporary dance scene. The program includes dance classes, morning swims, workshops, artist talks, labs, film screenings, jams, and late-night meets. Presented in the program amongst others are Cullberg, Alma Söderberg, Gunilla Heilborn, Stina Nyberg, Linda Blomqvist and Meg Stuart.
The team behind BRÅDJUPA is really looking forward to finally opening up the doors of Lokstallarna in Karlshamn (SE) and hoping for wonderful meetings through the art of dance!
Check out the entire program
here
. Book your ticket
here
.
Find out more about Brådjupa, Blekinge Dance Festival at
madeintheweb.com
TERO SAARINEN

COMPANY
- TRANSIT at Helsinki Festival in August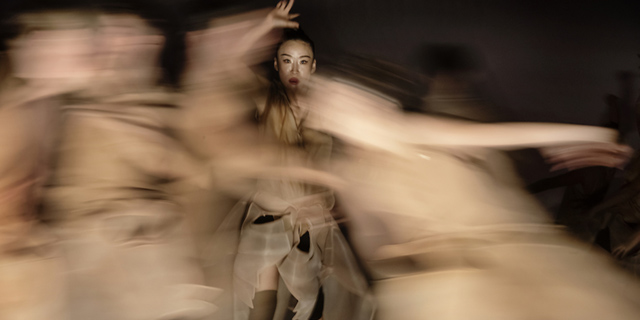 Choreographer Tero Saarinen's TRANSIT (2020) will have its Finnish premiere season on

19–21 Aug 2021

at Helsinki Festival, the largest arts festival in the Nordics. In TRANSIT, Saarinen's choreography, performed in Helsinki by 13 dancers, is combined with Sebastian Fagerlund's music and the spatial sound design of Tuomas Norvio. The stage design is created by visual artist duo IC-98, together with lighting design by Minna Tiikkainen, and costumes are by fashion designer Teemu Muurimäki.

Tero Saarinen Company's 25th-anniversary work has been staged in collaboration with Skånes Dansteater (SE). The creation had its world premiere at Malmö Opera (SE), in October 2020. The costumes and stage design are shared between TSC and SDT for future performances, as the creation will continue to be in both groups' programs for years to come.

Read more about Tero Saarinen Company at madeintheweb.com
QU

ARTO


- Presenting COMMUNAL ROPE in Stockholm in September
photo: QUARTO, Leandro Zappala
In COMMUNAL ROPE you as an audience will under the course of several hours create a temporary "community" that moves the rope through the streets of Stockholm (SE), visiting the three venues for contemporary dance:
Weld
,
Dansens Hus
, and
MDT
. Learn more
here
. Watch a trailer
here
.
Artist duo
QUARTO
was founded in 2003 by Anna Mesquita and Leandro Zappala and exists as an interdisciplinary platform. Based in Stockholm they live between Brazil and Sweden collaborating with other artists, researchers, academics and institutions devoted to research and development in the art field.
The project is co-produced by Dansens Hus, MDT and Weld and takes place on
4 Sept 2021
. Supported by Stockholms stad, the Swedish Arts Council and Region Stockholm (SE). In cooperation with Stockholm university of the arts.
ISRAEL ALONI

/

ILDANCE


- Performances in Denmark and Sweden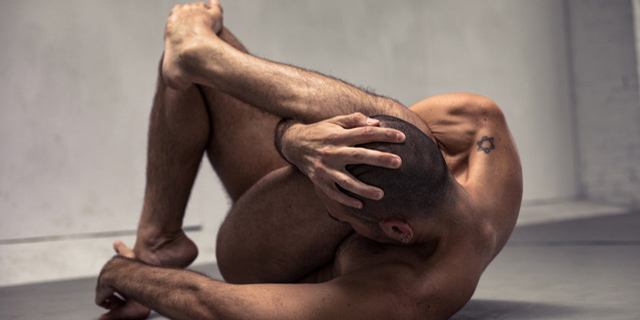 MY BODY MY NATION choreographed and performed by Israel Aloni looks at the correspondence between Self and Body. A one-person, multidisciplinary performative act, where the ownership over the physical body is examined within social, political, and ethical contexts. In the era of campaigns such as #MeToo and Black Lives Matter, Aloni would like to interrogate the archaeological and anthropological identities of our physical bodies. Via autobiographical elements and by responding to current political and social narratives, MY BODY MY NATION attempts to decolonize the physical body from the cultures and manners that have been imposed upon it.
17 Aug 2021
World pride
, Copenhagen Queer Theatre Festival (DK),
3 Sep 2021
Uppsala Konsert & Kongress
(SE),
19 Sep 2021
BIRCA
, Bornholm (DK)
Read more about ilDance at
madeintheweb.com
SU-EN

BUTOH COMPANY


- Presenting the homless festival K.R.O.P.P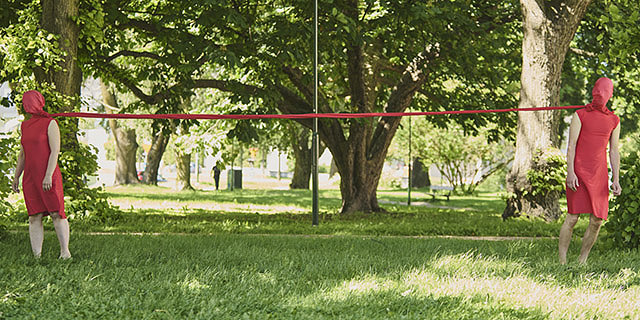 The festival K.R.O.P.P continues to dance and take on new forms! As homeless, SU-EN Butoh Company takes an unexpected leap, exploring new spaces and unexplored environments. The homeless festival K.R.O.P.P with dance art, music, installations, and performance will be presented
18-20 Aug 2021
in Mikaelskyrkan and the surrounding park in Uppsala (SE).
From Wednesday
18 Aug 2021
, the project participants will work on their works in the park. Welcome to stop by. With SU-EN Butoh Company, Amit Sen, Räserbyrån, Johannes Bergmark, Peter Rosvik, Eva Björkman, choir Munviga conducted by Gina van Dam, Stina Ehn/Molly Engblom. More info
here
.
Find out more about SU-EN Butoh Company at
madeintheweb.com
VIKTOR

FRÖJD


- Premieres FESTEN in September - a tribute to dance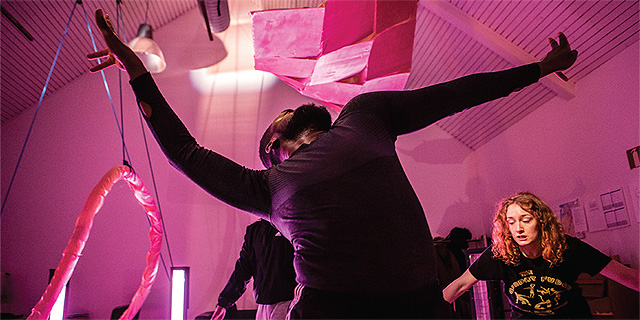 Viktor Fröjd's FESTEN opens
2 Sept 2021
at
Dansstationen
, Malmö (SE) and is presented at
Dansens Hus
in Stockholm (SE)
7-18 Sept
and
18-20 Nov 2021
.
Maybe festen (the party) is the last resort where we can embody our longing beyond language and thought. A longing away from structure, symmetry and measurability demanded by modern life. FESTEN is the tribute to the human and the spiritual. To dance and to using the body to experience all the inherent possibilities in the human being, together as well as alone. Everyone who participates in FESTEN is also part of creating it. DJ Cheza takes us on a journey through the world of house music and we are guided by our host Yared. A co-production with Kulturföreningen Iver, Dansens Hus, Norrlandsoperan and Dansstationen. Supported by Kulturrådet, Malmö Stad, Region Skåne and Konstnärsnämnden (SE).
Click
here
to read more about FESTEN. Watch a trailer
here
.
BYSTRÖM

KÄLLBLAD


- Off to Berlin!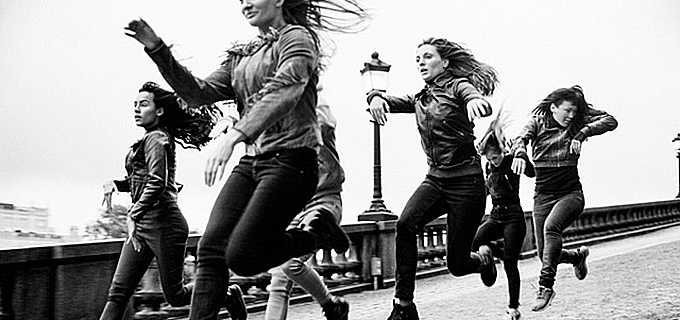 The performance CITY HORSES is selected for Big Pulse, which is part of Tanz im August, the dance festival in Berlin in August. CITY HORSES is one of three projects that have been selected as part of the Big Pulse Open Air program. This series of Open Air co-productions aims to bring artists and audiences together through presenting bold, captivating choreography that celebrates our creative imaginations and the power of the body in motion. CITY HORSES is a city choreography with twenty female dancers, about power, existence, and the female body in the public space, a gallop through cities, a living monument in constant motion, celebrating female courage and power of all ages. Read more here.

This summer Källblad premiered a new duo WORKERS at Blånagla Art Fest in Husum (SE) and is now rehearsing a new site-specific outdoor performance MARE TRANQUILLITATIS, SEA OF TRANQUILITY premiering in Skärhamn (SE) in October.

Learn more about Byström-Källblad at madeintheweb.com
CARTE

BLANCHE


- Norwegian tour dates and festival performances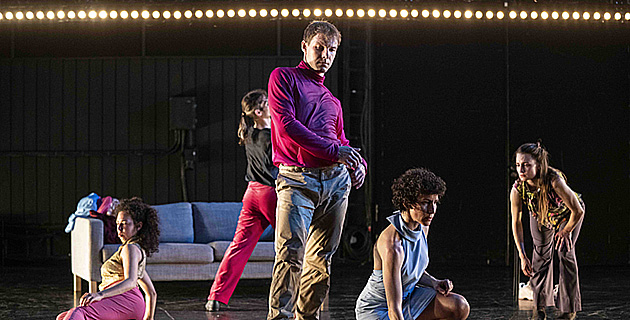 Autumn starts with a holdover from the lockdown in the 2021 winter season, a performance of NOROROCA by Lia Rodrigues (BR) in Haugesund at Festiviteten

7 Sep 2021

. After that, the Norwegian tour of BUT THEN, WE'LL DISAPPEAR (I'D PREFER NOT TO) by Frédérick Gravel (CA) begins in Stavanger Konserthus

10 Sep 2021

before four shows in Dansens Hus, Oslo at ULTIMA Oslo Contemporary Music Festival

16-19 Sep 2021

. The company then returns to Bergen for two performances of BUT THEN... in Studio Bergen

22-23 Sep 2021

. The piece, which premiered at and was co-produced by Bergen International earned great reviews in the Norwegian press.

In October Carte Blanche will restage the immersive installation performance SOLIDS by Pedro Gómez Egaña (CO) at METEOR festival in Bergen (NO), as well as visit Belgium and France with performances of SOUFFLETTE By François Chaignaud (FR). For further information and ticket links go here.

Learn more about Carte Blanche at madeintheweb
HELENA

FRANZÉN


- Premieres a new work in September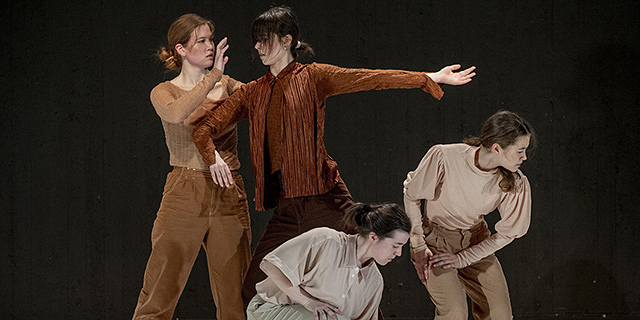 Helena Franzén's new work FROM NOW ON/FRÅN OCH MED NU will premiere

29 Sep 2021

at Lidingö stadshus, Stockholm (SE), with additional performance

30 Sep 2021,

and also showing at Danscentrum, Stockholm

1 and 3 Oct 2021

.

In the dance performance FROM NOW ON Helena Franzén asks questions about identity and how we change and adapt our characteristics and peculiarities. We seem to have a constant need to reflect oneself with other persons and we do not seem to get enough in our trying to imitate and compare ourselves with one another. How do I become who I am and how do I change through the people I meet? Read more here. Watch a trailer here.

Helena Franzén creates dance works where she generously shares her universe of delicate and passionate engagement in movement and music. The audience will find that all their senses are charged, leaving memorable traces within the body! FRÅN OCH MED NU is made possible with support of Statens Kulturråd, Stockholm Stad, Region Stockholm Dans Cirkus and Lidingö kommun.

Read more about Helena Franzén at madeintheweb.com
BJÖRN SÄFSTEN

/ RIKSTEATERN
- A solo, a monologue, a dance and a lecture, all in one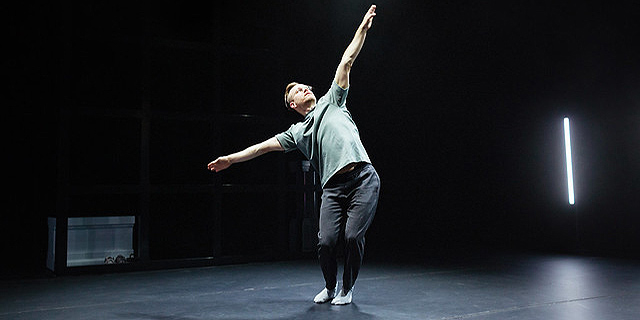 The title I SJÄLVA VERKET could in Swedish be read in two ways within this context. As a saying it would translate to "In fact", but it can also be understood as "In the actual piece". Swedes also use it as an expression saying "I praktiken" meaning literally "In the practice" saying "in the real world" or "In the actual". The title contains and projects the ambition with this performance. It comes from a strive of wanting to answer and open up conversations that Säfsten has had the last 8 years with audience members regarding contemporary dance, theories of dance practices, and why some work might look or be read in a certain way. In I SJÄLVA VERKET he attempts to talk and dance, sometimes simultaneously, to show, visualize, explain, question, and juggle the complicated issues at hand. Co-production between Säfsten Produktion and Riksteatern.

The piece will tour through Sweden with Riksteatern in the fall of 2022. The physical premiere takes place at Kulturhuset Stadsteatern in Stockholm (SE)

24 Sep 2021

. Additional performances:

25 Sep, 1-3 Oct

and

7-9 Oct 2021

.

Find out more about Björn Säfsten at madeintheweb.com
INGUN

BJØRNSGAARD

PROSJEKT
- New upcoming project will premiere in October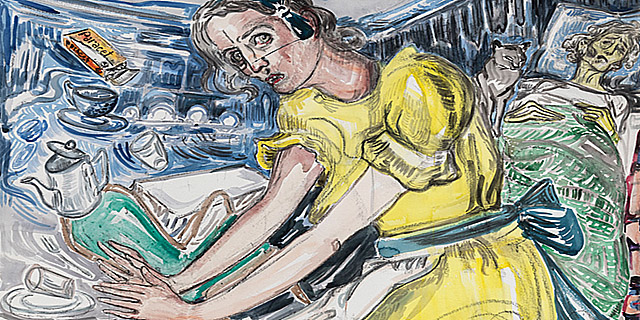 Ilustration: Vanessa Baird
Ingun Bjørnsgaard Prosjekt is proud to announce their new project HOJOTOHO! in collaboration with
CODA
Oslo International Dance Festival. The world premiere will be on
22 Oct 2021
at Dansens Hus, Oslo (NO).
The performance is based on the artwork by artist Vanessa Baird. We meet people in troubled situations and unexpected life experiences. The choreography holds an ambivalent, multifaceted, and detailed expression in play with new music composed by Rolf Wallin and Tansy Davies.
The book "Through Choreography" takes a closer look at key elements of Ingun Bjørnsgaard Prosjekt's aesthetics, methods, and circuit of motives. Richly illustrated by photographers who have followed Ingun Bjørnsgaard Prosjekt since 1992. Order
here
.
Find out more about Ingun Bjørnsgaard Prosjekt at
madeintheweb.com
VIRPI

PAHKINEN
- Eagerly looking forward to touring Sweden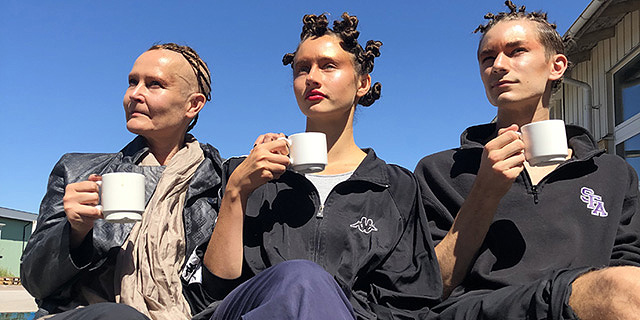 Virpi Pahkinen, Sofia Sangregorio and Victor Persson are having a coffee break at the film shoot for the upcoming production of
BLACK RAINBOW
for Swedish television, SVT... The members of the company are thrilled to meet the audience again and present the latest work BLACK RAINBOW. The world premiere was held under the circumstances of the pandemic for only a handful of spectators and one journalist on
18 Nov 2020
at Dansens Hus in Stockholm (SE). In October Virpi Pahkinen and five dancers will tour six cities in a tour arranged by Dancenet Sweden. For more info go
here
.
"Yes we are in Virpi land: musical, mystical, and saturated with a beauty that tends to the sacral. Few dance artists have such a finely chiseled signature and stage persona, nor such integrity."
Svenska Dagbladet (SE)
Tour dates:
2 Oct 2021
Falkenberg,
Falkhallen
,
5 Oct 2021
Gävle teater
,
7 Oct 2021
Örebro,
Hjalmar Bergmanteatern
,
12 Oct 2021
Jönköping teater,
14 Oct 2021
Vara,
Vara Konserthus
,
17 Oct 2021
Malmö,
Dansstationen
.
Find out more about Virpi Pahkinen at
madeintheweb.com
KASSANDRA

PRODUCTION
- New world premiere in October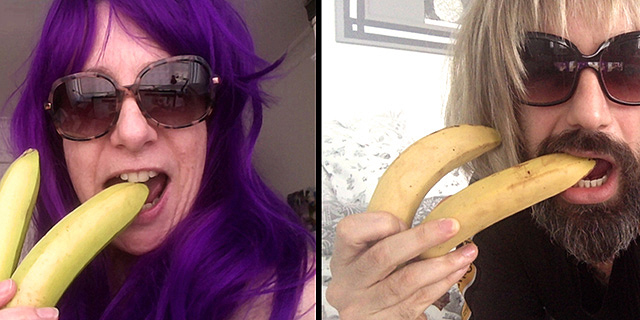 Photo: Andreas Constantinou
THE HISTORY OF SEXUALITY opens
6-7 Oct 2021
at The Gender House festival at theatre
Bora Bora
in Aarhus (DK).
THE HISTORY OF SEXUALITY is an interactive Do-It-Yourself performance about sex. In this queer and quirky performance, the troublemakers and performance artists Andreas Constantinou and Annika B. Lewis shamelessly address the taboos, the desires, the power, and the social grip that sex has over us all. Sex sells. Sex rules. It's our modern-day battlefield. Let's re-gain territory; let's talk about sex!
With consent, this interactive and conversational performance takes you on a wild ride through all kinds of messy, juicy, naughty mayhem that tickles your fancy. Get ready to get excited!
Produced by Kassandra Production in collaboration with Bora Bora – dance and visual theatre, The Genderhouse Festival, Teater FÅR302. Supported by the Danish Arts Foundation, The City of Aarhus, Ottarfonden and Lust.dk.
Find out more about Kassandra Production at
madeintheweb.com
MEMORY

WAX


- Presenting two new shows for children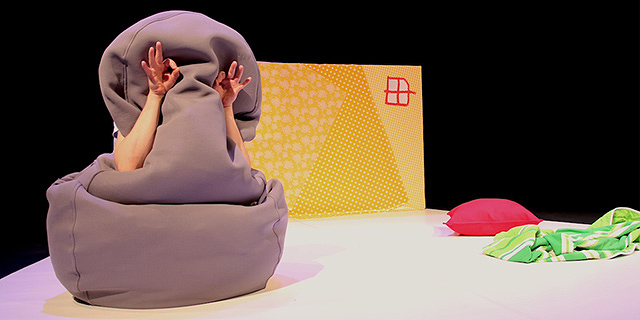 Memory Wax presents two productions for children called
MITT LILLA STORA RUM
(MY LITTE BIG ROOM) and the outside version of INSIDE OUT on
1-2 Sep 2021
at
Young Dance Market
in Malmö.
MITT LILLA STORA RUM is a brand new production that will, apart from the showcase at Young Dance market, have its public premiere on
12 Oct 2021
. It is a solo for children aged 2-5 years old. INSIDE OUT is suited primarily for children aged 8-12 years old. Both shows are available for touring in the fall of 2021 and the whole of 2022. Visit
the artist's website
for more info.
Memory Wax is a dance company with a strong visual expression and a naked theatrical language, based in Malmö (SE). The repertoire contains performances for children, youth and adults, which are presented locally, nationally, and internationally.
Learn more about Memory Wax at
madeintheweb.com
SKÅNES

DANSTEATER


- Malmö premiere for DJURENS KARNEVAL by Marcos Morau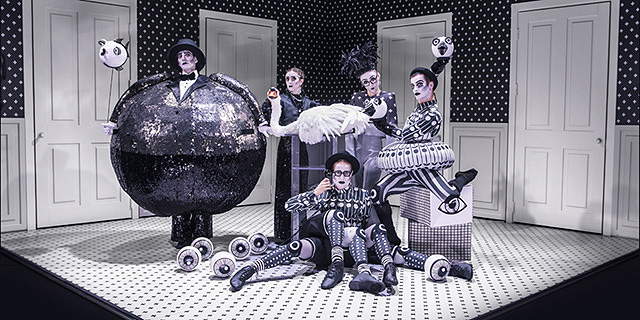 In DJURENS KARNEVAL (CARNIVAL OF THE ANIMALS) a magical universe full of imaginative creatures awaits. To the tones of Camille Saint-Saëns's classical masterpiece "Le carnaval des animaux", these spectacular beings welcome you to a place where fantasy and reality can meet. But stay on your toes, in DJURENS KARNEVAL the step from loving animals to nasty beasts is teeny-tiny!
In August it's finally time for a live audience to get inspired by the ingenuity of Marcos Morau's peculiar movement language and by the fantastic costumes by Silvia Delagneau. The production is a unique collaboration between five theatres in the south of Sweden:
Regionteatern Blekinge Kronoberg
,
Byteatern Kalmar Länsteater,
Rum för Dans Halland
,
Kulturhuset Spira Smålands Musik och Teater
and
Skånes Dansteater
.
DJURENS KARNEVAL will be performed at Skånes Dansteater, Malmö (SE)
21 Aug-4 Sep 2021
.
Additonal performances:
2 Oct 2021
Lokstallarna, Karlshamn (SE),
9 Oct 2021
Regionteatern Blekinge Kronoberg, Växjö (SE),
11 Oct 2021
Kulturhuset Spira, Jönköping (SE).
Läs mer om Skånes Dansteater at
madeintheweb.com
REGIONTEATER VÄST
- On tour this fall!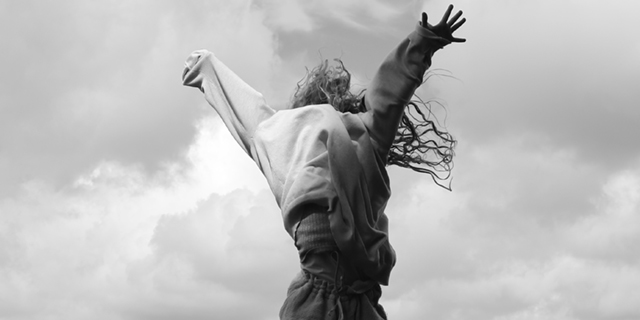 This fall, Regionteater Väst goes on tour with new artists from different fields and countries.
MITT JAG
is a dance performance about the beauty of our differences. An interdisciplinary collaboration between choreographer Heidi Vierthaler and textile designer Samira Boon.
PÅ REN SVENSKA
is a theatre play about nationalism, racism, and Swedishness. Directed by Lars Melin. Scenography and costume design is made by Peter Johansson, a contemporary artist, who does his first work with the theatre.
FÅRGUDAR
(is a dance performance for everyone who has ever felt wrong. A collaboration with actors from Masthuggsteatern in Göteborg (SE) and dancers from Regionteater Väst, directed by Anne Jonsson.
FEJKFLICKAN
… and the thousand secret genders. From Eddie Mio Larson and Anna Nygren comes this theater performance, based on collected material from young people and parents with trans experience. Also, the tours for
HUMBUG
,
MAGNET
, and
HOPP OCH HINDER
are renewed.
Learn more about Regionteater Väst at
madeintheweb.com
NAGELHUS SCHIA

PRODUCTIONS
- Presents new collaboration with DanseFOT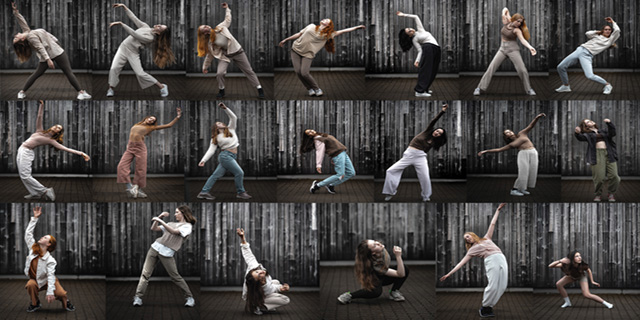 photo:
Nagelhus Schia Productions
For the fourth year in a row, Nagelhus Schia Productions has the pleasure of presenting their annual collaboration with DanseFOT, a unique dance talent development program for young people from Viken county municipality (NO), founded and managed by Bærum municipality school of music and fine arts. Every year a new set of young dancers get to work with some of the best choreographers and perform on the big stage side by side with professional dancers. DanseFOT / Nagelhus Schia Productions is artistically directed by Guro Nagelhus Schia and co-produced by Nagelhus Schia Productions.
DanseFOT / Nagelhus Schia Productions 2021 will present the three pieces BIG DREAMS by Ida Haugen, CONNECTIVE by Cina Espejord and I MELLOMTIDEN by Sudesh Adhana and Nora Martine Svenning. Premiere in Bærum Kulturhus on
27 Aug 2021
. Read more
here
.
Find out more about Nagelhus Schia Productions at
madeinteweb.com
CLAIRE

PARSONS CO.


- Performing and traveling with YELLOW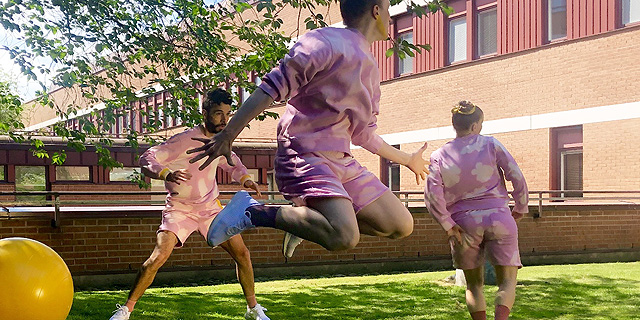 Claire Parsons Co. kicks off fall with 10 performances of
YELLOW
at the festival
Scensommar
/Summer Stage in Örebro (SE)
23–27 Aug 2021
. The company will be performing in a classic theater setting at the historical Wadköping Summer Stage. YELLOW can also be seen in
Haninge
, Stockholm (SE)
30 Aug 2021
and in Upplands-Bro, Stockholm (SE) in September! Claire Parsons Co. is preparing and looking forward to traveling with YELLOW to the festival
Young Dance
in Zug, Switzerland - if possible due to the pandemic. It's the second time that the company visits the festival.
Right now Claire Parsons Co. is re-freshing and rehearsing new performers for a completely sold-out fall of touring with the classic
LITTLE SWAN LAKE
, a collaboration with Dramaten/The Royal Dramatic Theater. LITTLE SWAN LAKE will be shown once again at The Royal Dramatic Theater/Dramaten fall 2022.
Learn more about Claire Parsons Co. at
madeintheweb.com
IL

DANCE /

ILYOUNG


- World premiere and Swedish tour of SELF CONTAINED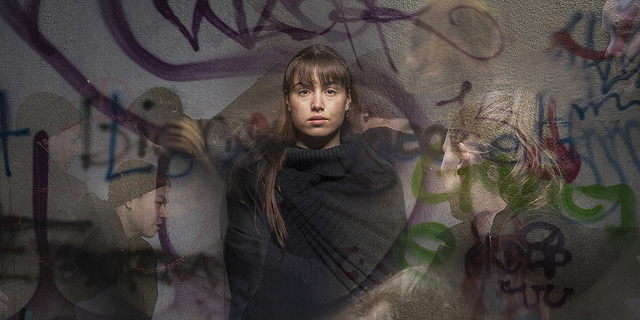 ilDance's junior dance company, ilYoung, will premiere a new work SELF CONTAINED by Israel Aloni & cast at Kulturplatån in
Gislaved
(SE), on
13 Aug 2021
. SELF CONTAINED explores the relations of human individuals to space and community through the physical body. It examines how the physical body impacts the way in which humans experience the world. Performed by eight emerging dance artists the piece challenges the status of the human body in current discourses in Western societies.
SELF CONTAINED will tour across Sweden performing in
Malmö
(
29 Aug 2021
),
Gothenburg
(
30 Aug 2021
),
Säter
(
1 Sep 2021
),
Stockholm
(
4-5 Sep 2021
), Vänersborg, Uddevalla and Härnösand between
29 Aug-12 Sep 2021
. For more information go
here
or
contact
the company.
Find out more about ilDance at
madeintheweb.com
ZERO

VISIBILITY

CORP.
- A highly topical performance is shown again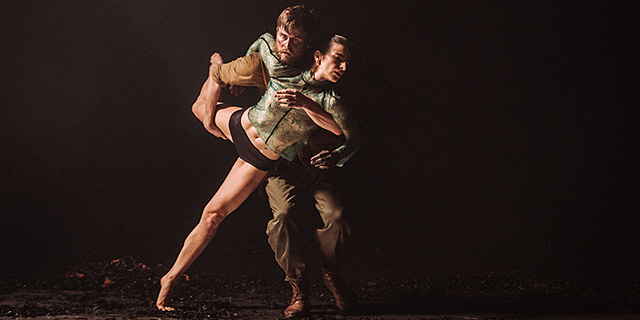 WHEN MONDAY CAME by the Norwegian choreographer Ina Christel Johannessen is shown at
Hamar Kulturhus
(NO)
26 Aug 2021 -
and
9-10 Sep 2021
at Fabbrica Europa - Teatro Studio in
Scandicci (IT)
.
WHEN MONDAY CAME
, is no.2 in zvc`s ongoing trilogy which has human conditions, in regards to the global climate changes, as it´s turning point. The overall theme in this piece is the global wild fires - which are having a huge impact on the ecology in the world right now. What happens to people when their environment burns down? Is fire merely destructive? Or can it propose new beginnings? Watch a trailer
here
.
Find out more about zero visibility corp. at
madeintheweb.co
STINA

NYBERG
- Watch the film about MAKE HAY WHILE THE SUN SHINES!
The short film created in the project MAKE HAY WHILE THE SUN SHINES by choreographer Stina Nyberg is now available for viewing through MDT's website
here
.
MAKE HAY WHILE THE SUN SHINES is a series of dances developed through movements between Stockholm and New York. Previous iterations have been presented at Center for Performance Research (NYC), Performance Mix (NYC), Dans.Hall (Stockholm, SE), La Mama Studios (NYC) and on the grass field outside of MDT. This short film, which premiered in May 2021, is made with the current cast of the dance performance and gives an insight into the work, but is neither a documentation nor a behind-the-scenes film. Rather, it is a dance made for the camera. Supported by Kulturrådet and Stockholms stad. Screening in collaboration with Byteatern, Dansstationen, Dansnät Jönköping, Region Uppsala and Uppsala Konsert & Kongress and Västmanlandsmusiken.
The work MAKE HAY WHILE THE SUN SHINES is presented live
4 Sept 2021
at festival
BRÅDJUPA
in Karlshamn (SE), this time made with a new cast of dancers and specifically for the theatre. The work has been developed and presented in various formats since 2019. Learn more about the work
here
. Watch a trailer
here
.
All the best from the team at MADEIN-THEWEB.COM and all our joint members.
FOLLOW US


on
Facebook
&
Twitter
MADE IN the web
www.madein-theweb.com is a website displaying Nordic performing arts intended for an international audience.
MADE IN the web is an initiative created by Loco World with the intention to increase the visibility of Nordic performing arts.
Loco World/MADEIN is an organisation supported by the Swedish Arts Council for its international activities.

MADE IN the web
Loco World, Järnvägsgatan 36, SE-131 54 Nacka, Sweden
Phone: +46 (0)73 324 11 14, email:info@madein-theweb.com, internet: www.madein-theweb.com