CIRKUS

CIRKÖR
- Taking Pippi Longstocking to the Circus!
Cirkus Cirkör will be a part of the show PIPPI AT THE CIRCUS at Circus in Stockholm (SE). It is a collaboration between Cirkus, Astrid Lindgren AB and Cirkus Cirkör. The partners are celebrating Pippi Långstrump's 75th anniversary by putting together a fun, musical circus performance. Björn Ulvaeus is the producer together with Tilde Björfors, artistic director of Cirkus Cirkör. Tilde Björfors and Maria Blom will direct. Björn Ulvaeus is writing the song lyrics to previously released instrumental music by Benny Andersson and others. Björfors, Blom and Ulvaeus have written the script together. PIPPI AT THE CIRCUS premieres on
26 June 2020
and is played all summer.
In the spring of 2020 the tour with BLOOM continues:
22-26 Jan 2019
Aleksanterin teatteri, Helsingfors (FI),
7-8 Feb 2019
Vallentuna Teater, VAllentuna (SE),
12-13 Feb 2019
Berga teater Åkersberga (SE),
13 Feb 2019
Dieselverkstan Nacka (SE),
9 Mar 2019
Växjö Teater, Växjö (SE),
3-13 Apr 2019
Artipelag, Gustavsberg (SE),
17-19 Apr 2019
Uppsala Stadsteater, Uppsala (SE),
29 Apr– 3 May 2019
Circusstad, Rotterdam (NL),
7 Maj – 7 Jun 2019
Södra Teatern (SE).
CHARLOTTE
ENGELKES
-
LOHENGRIN DREAMS
premieres at The Norrlands Opera (SE) in November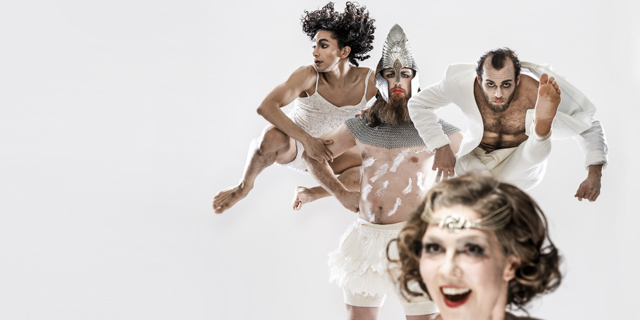 Charlotte Engelkes continues her exploration of the opera world by Richard Wagner - playful, dead serious and totally bonkers. After the success with MISS VERY WAGNER and SIEGFRIED – THE VERY WAGNER HERO HOUR it's time for
LOHENGRIN DREAMS
– a piece about standing up for your dreams.
With three dancers, two acrobats and one opera singer, Engelkes presents her latest epic performance. LOHENGRIN DREAMS deals with the struggle between belief and doubt, fairytale and sink realism, wrapped in wondrous and quaint esthetics, to new written music and Wagner. Will the swanborne hero ever show up? And from where? Could popping the question rather connect us than separate us?
Get the answers in LOHENGRIN DREAMS, Swedish premier
23-24 Nov 2019
in
Norrlandsoperan
Umeå,
Dansens hus
Stockholm (SE)
27-28 Nov 2019
.
Dancenet Sweden
tour Feb 2020, German premiere at
Radial System,
Berlin
29 Feb and 1 March 2020
.
HELENA

FRANZÉN
- Celebrating 30 years as a choreographer with the exhibition My dancing life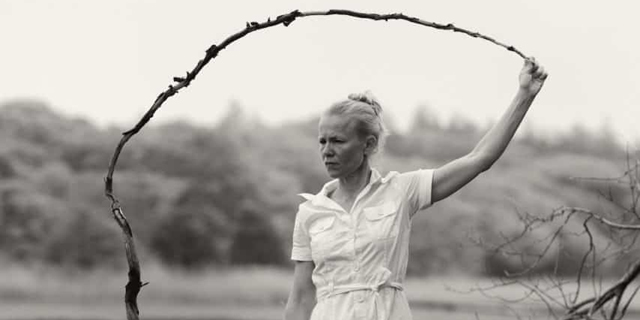 Helena Franzén celebrates 30 years as a choreographer and shares her artistry and celebrates this anniversary with an exhibition at the Museum of Dance in Stockholm (SE)

10 Dec 2019-2 feb 2020.





My dancing life

includes excerpts from Helena's repertoire, which consists of no less than 80 scenic works, scenic objects, photographs, newly written texts, music from performances and costumes. In addition, conversations and interviews with prominent profiles from the dance field. The exhibition shows excerpts from previous works that are also danced live on Fridays and Saturdays at 1 p.m. during the entire exhibition period. This is a unique opportunity to see Helena Franzén's work. Read more here.

From the program:


Fridays and Saturdays in December and January

: Dance performances in the exhibition.


16 Jan 2020:

Lilla Klubben "

It makes me sway"

. Helena Franzén in a talk about her artistry and work.


6 Feb-9 Feb 2020

: HERE-US-NOW. The exhibition culminates with a brand new work, HERE-US-NOW. The work consists of longer parts from Helena's solid repertoire.

Find out more about Helena Franzén at madeintheweb.com
INGUN BJØRNSGAARD

PROSJEKT
- Norwegian tour with NOTES ON FRAILTY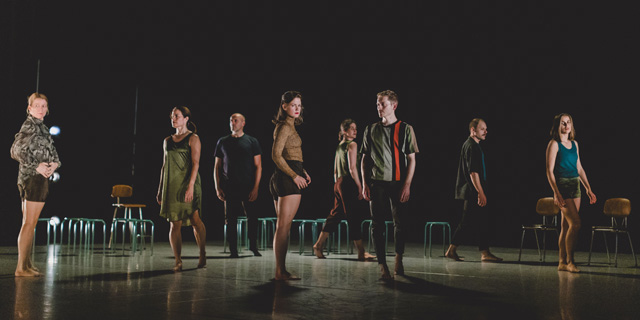 NOTES ON FRAILTY
continues to tour! On
6 Nov 2019
the performance opened the dance festival
Dansefestival Barents
in Hammerfest.
27 Nov 2019
it will be presented at the
Culture House in Tromsø
and
30 Nov 2019
at
NordlandTeater
, Mo i Rana. More information about upcoming tours and activity
here
.
The new piece
UNCOORDINATED DOG
recently premiered at
Dansens Hus
in Oslo (NO) - the National Stage for Dance in Norway. The work features eight distinctive dancers from different generations, and new music by renowned composer and musician Geir Jenssen/Biosphere.
"Several of the dancers in the show (including TorunnRobstad and Marius Kjos) also danced with Bjørnsgaard in the 90s. Here, they meet younger dancers in a complex generational crash that culminates in playful dancing with a red walker. (...) The effect is striking - all at once it oozes poetry and beauty."
- Maren Ørstavik,
Aftenposten
(NO)
Read more about Ingun Bjørnsgaard Prosjekt at
madeintheweb.com
ZERO

VISIBILITY

CORP.
-
New work premieres at Dansens Hus in Oslo in January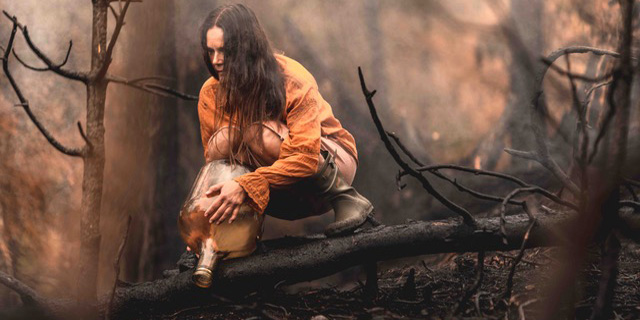 The creation process of WHEN MONDAY CAME has now moved to Oslo, where artistic director Ina Christel Johannessen together with the 6 dancers and 1 musician, in addition to the rest of the artistic team, now are "full on" for the next 2,5 months prior to the premiere ultimo January 2020.

WHEN MONDAY CAME is no.2 in zvc`s ongoing trilogy which has human conditions in regards to the global climate changes, as it´s turning point. The overall theme in this piece is the global wild fires - which are having a huge impact on the ecology in the world right now. What happens to people when their environment burns down? Is fire merely destructive? Or can it propose new beginnings? Who or What is Monday? Just another day? Or, The name of a child – hence the future?

WHEN MONDAY CAME will premiere

30 Jan 2020

at House of Dance, Oslo (NO).

Find out more about zero visibility corp. at madeintheweb.com
ALAN LUCIEN ØYEN /

WINTER GUESTS


- Presenting a Christmas spectacular at the Oslo Opera House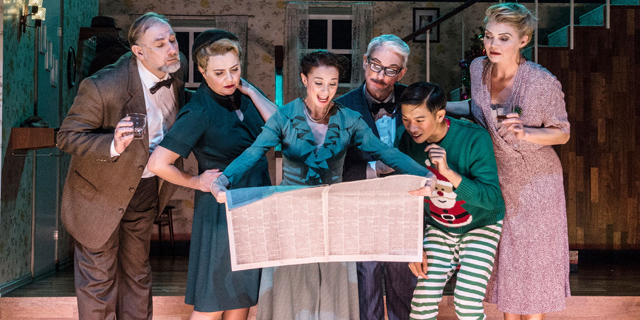 winter guests is gearing up for their annual Christmas spectacular
JINGLE HORSE!
Back for its fourth season at the Oslo Opera House (NO) – this bombastic, heartfelt and truly enjoyable show features both winter guests actors and Norwegian National Ballet dancers. Don't miss this as a great start to the holiday season! Running
6-13 Dec 2019.
Simultaneously, Alan Lucien Øyen has been spending the autumn in Antwerp in rehearsals for
RUSALKA
. He is honored to be directing this legendary tale for Opera Vlaanderen (BE). Along with extremely talented vocalists it also features dance as a central focus. Premiering
12 Dec 2019
it plays in both Antwerp and Ghent through
23 Jan 2020
.
Read more about Alan Lucien Øyen and winter guests at
madeintheweb.com
TANELI TÖRMÄ

/ LOCATION X
- Nordic tour in spring 2020 for OPEN YOUR HEART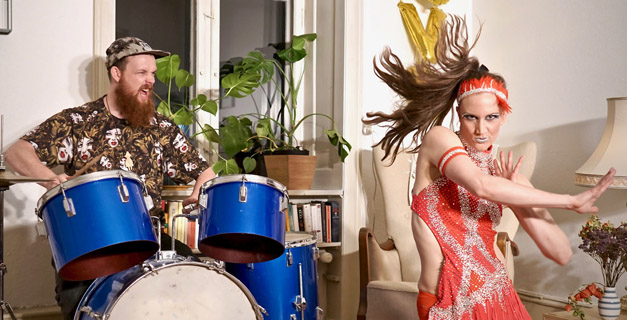 OPEN YOUR HEART is a disco dance performance created by Taneli Törmä for Norwegian dancer Hilde I. Sandvold, that researches and questions the chore of dancing. The performance looks into different situations and how they support or prevents us in the act of dancing. With the help of a group of children OPEN YOUR HEART will search for the joy of moving – dance like a child again. In the Nordic tour in Spring 2020 OPEN YOUR HEART will visit Aarhus (DK), Oulu (FI), Kuopio (FI) and Vara (SE).
Shows in November 2019:
14-15 Nov 2019
Teater Momentum
, Odense (DK).
Learn more about Taneli Törmä / LOCATION X at
madeintheweb.com
BJÖRN SÄFSTEN

/ REGIONTEATER VÄST


- On tour with THE CANTEEN and
a new international network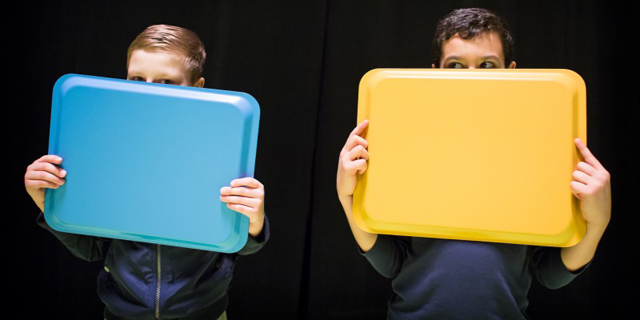 The work
THE CANTEEN
by choreographer Björn Säfsten is presented in Denmark, Lithuania, Finland and Sweden
Oct 22 - Dec 6 2019
as part of
BODY OF CURIOSITY
- a collaboration between four Nordic and Baltic countries in the field of dance performances for children and young people. The project aims to create possibilities for in-depth research and contextualization surrounding presenting choreographic work for children and young people on tour. This initial tour and its surrounding activities will lay a foundation for the shaping of a dynamic partner network. The new network will collect and share methods and knowledge about how to prolong the experiences of the young audience.
The network partners in the project are
Dansehallerne
(DK), Association Fish Eye Production (LT),
Annantalo
(FI),
Regionteater Väst
(SE). Implementing partners are
Nordberg Movement
(SE),
Lene Bang Org.
(DK) and
Säfsten Production
(SE). The idea for this project was originally initiated by
Säfsten Production
. For more details about partners and sponsors - please read
here
.
THE CANTEEN will be presented at
Skärholmen Kulturhuset Stadsteatern
in Stockholm (SE)
5-8 Dec 2019
. Please
contact the company
for more information and complimentary tickets.
Find out more about Björn Säfsten at
madeintheweb.com
Read more about Regionteater Väst at
madeintheweb.com
CLAIRE

PARSONS

CO.
- Touring with SIGNAL and MARMELADE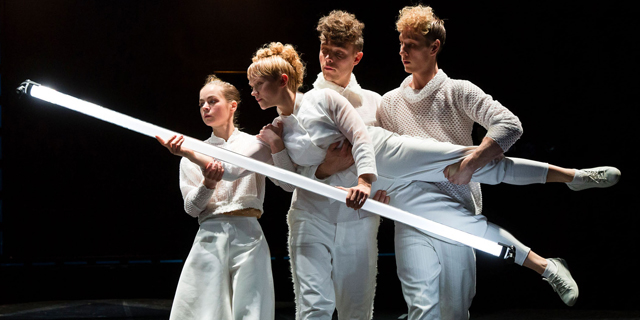 SIGNAL
– for audiences from 5 years and up and families – will be performing at
G
ottsunda Dance and Theater
in Uppsala (SE)
14-16 Nov 2019
and at Kulturhuset Kungsängen in Upplands-Bro (SE)
22-23 Nov 2019
. SIGNAL is a participatory work of art where the child and the adult with the performers create and move the performance forwards – together.
"An interactive gesamtkunstverk with the audience in the main role."
Svenska Dagbladet (SE)
MARMALADE
will perform at
Dansens Hus
in Oslo (NO) presenting 12 shows for audiences from 2 and up
4-8 Dec 2019
. MARMALADE will also be presented in VR format – Virtual reality – at hospitals during the same week as it is presented live at Dansens Hus. For families wanting to experience MARMALADE VR they can do so during Dansens Hus Family Day
7 Dec 2019
.
Read more about Claire Parsons Co. at
madeintheweb.com
SU-EN

BUTOH

COMPANY
- Performing SNOW at The Museum of dance in Stockholm (SE)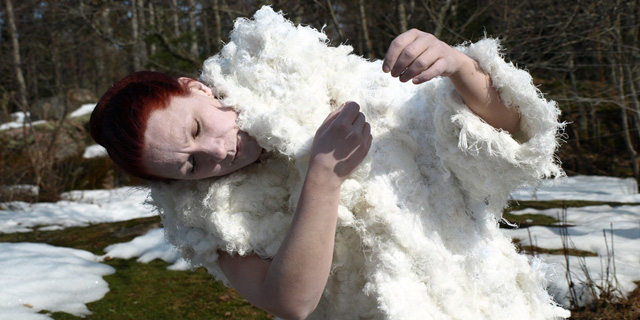 photo: Su En Butoh Company
During November SU-EN will appear in various contexts at
Dansmuseet
(the Museum of dance) in Stockholm (SE).
19-24 Nov 2019
the film
IKI – KARMA
with SU-EN and Junichi Kakizaki will be shown nonstop during museum opening hours and on
21–22 Nov 2019
the performance
SNOW
will be shown at the museum; choreography and dance by SU-EN, with kantele music by Kirsten Holm. Also video screening of traditional Japanees dance Jiuta-mai in the film the film YUKI (snow).
On
7 Dec 2019,
SU-EN Butoh Company and The Linnaean Gardens of Uppsala will arrange an inspirational art walk and dance event in the Tropical Greenhouse in Uppsala. Read more
here
. For more information - please
contact the company.
Find out more about SU-EN Butoh Company at
madeintheweb.com
CARTE

BLANCHE
- Presenting 3 productions on tour winter/spring 2020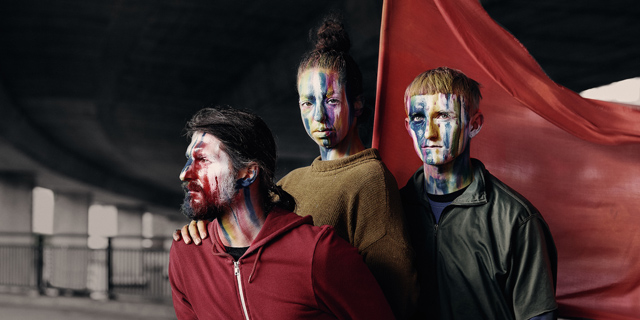 Carte Blanche – Norway's national contemporary dance company meets the renowned choreographer Lia Rodrigues in the production NOROROCA. This exciting cultural exchange between Brazil and the Nordics is based on her 2009 work POROROCA, which takes its name from a powerful tidal phenomenon where the ocean meets the Amazon River. World premiere

23 Jan 2020

in Bergen.

For the winter and spring season Carte Blanche will tour the following pieces:
NOROROCA - world premiere:

23 -31 Jan & 1 Feb 2020

Studio Bergen, Bergen (NO),

11 – 14 Mar 2020

The Norwegian Opera and Ballet,Oslo (NO),

18 – 21 Mar 2020

Théâtre National de Chaillot, Paris (FR),

24 Mar 2020

Théâtre Jean Vilar de Vitry-sur-Seine (FR).
SOUFFLETTE:

7-8 Feb 2020

Teatro Central, Seville (ES),

1 Apr 2020

Opéra de Dijon, Dijon (FR).
ØY - world premiere:

6-7 Mar 2020

Kode 2, Bergen (NO).

Find out more about Carte Blanche at madeintheweb.com
TERO

SAARINEN

COMPANY
-
The company's live music creations take over Asia and Europe this fall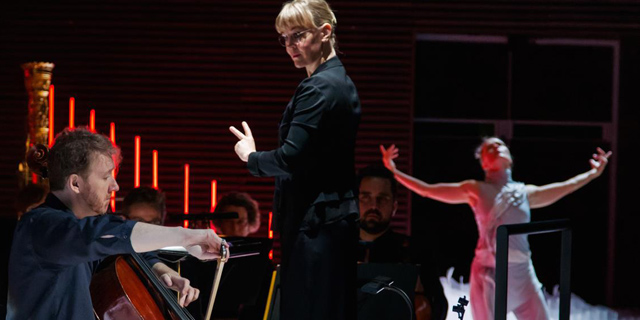 Tero Saarinen Company has toured extensively after moving to its new space at the Cable Factory in June. This season's 18 performances of choreographer Saarinen's works reached 14 000 spectators in Bruges, Brussels, Helsinki, Hong Kong, Seoul, St. Petersburg, Stuttgart, and Yokohama. The three critically acclaimed creations presented this fall,
BREATH
,
ZIMMERMANN TRIO
and
VORTEX
differ much in style and form but all feature live music in a pivotal role. Read more about the works
here
.
"Like a magnificent ink-and-water painting of abstract expressionism --- Powerful energy"
- JOONGANG DAILY NEWS (KR) of VORTEX
"A breathtaking spectacle of light and shadow, music and sound, physical expression and dance"
- LUDWIGSBURGER KRESIZEITUNG (DE) of BREATH
Learn more about Tero Saarinen Company at
madeintheweb.com
JO

STRØMGREN

KOMPANI
- Touring SALVE REGINA in South America 2020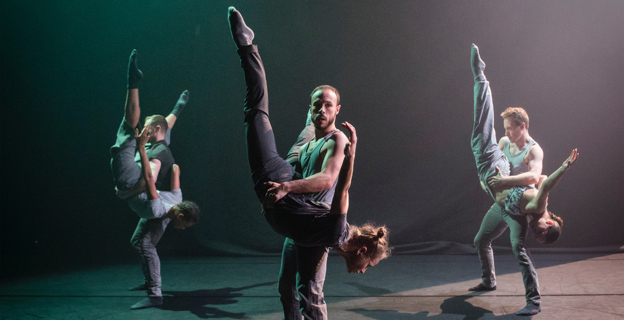 SALVE REGINA is a co-production with Oslo Dance Ensemble, premiered at Dansens Hus, Oslo (NO) in 2017. Since then it has received great reviews from Norwegian and Swiss critics. «Beautiful», «sensitive», «elegant», «powerful», «humorous» and «exceptionally rich» are some of the words used by the critics to describe the performance. The title refers to the Maria hymn, which for hundreds of years has given hope and comfort for those who need it. An imaginative time travel through anchoring and agitation, power and impotence, feudalism and individualism again. And with a lot of humor too. Next year SALVE REGINA will continue on a large South America tour to Panama and Colombia in March.

In December, Jo Strømgren Kompani will also premiere their new children's' production THE TIRED MAN at Showbox festival in Oslo (NO). Take a look at the company's website for a full list of available productions here.

Find out more about Jo Strømgren Kompani at madeintheweb.com
ZOË POLUCH

/

HANAKO

HOSHIMI-CAINES /

ELISA

HARKINS


- RADIO III / ᎦᏬᏂᏍᎩ ᏦᎢ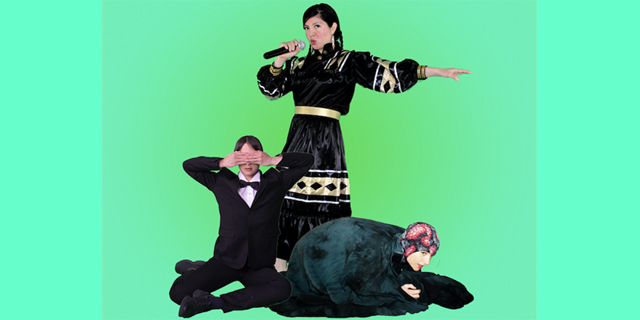 RADIO III / ᎦᏬᏂᏍᎩ ᏦᎢ is presented
24 Nov 2019
at Left of Main in Vancouver (CA) by
plastic orchid factory
.
RADIO III is the first collaboration between Hanako Hoshimi-Caines, Zoë Poluch and Elisa Harkins. It is an indigenous futuristic concert, a beautiful and uncomfortable dance performance and a perverse triangle of shifting power that seeks to be unfaithful to both minimalism and postmodern dance's claims to so-called "neutrality". As we live, layer and situate form in our bodies we hurtle through past, present and possible futures. You are invited into a supportive co-existence, separate but aligned, an anthem for xenophilia, a complicit dream, a consensual prophecy. The work opened at MAI in Montréal
3 June 2019
.
Read more
here
. Watch a
trailer
.
SAMLINGEN


- Amanda Apetrea, Nadja Hjorton, Stina Nyberg, Halla Ólafsdóttir and Zoë Poluch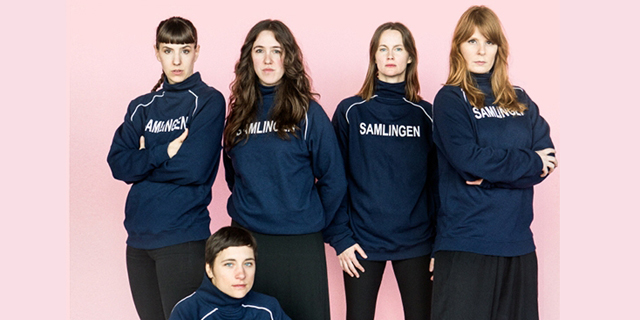 Samlingen will participate during MDT's festival
A Fine(al) Selection(?)
in Stockholm (SE)
7-8 Dec 2019
with a site specific act in the glass veranda of the theater. At
Nordwind festival
in Kampnagel in Hamburg (DE)
12-13 Dec 2019
, they will organize a two day workshop culminating in a public presentation on the subjective dance history of Hamburg, as told through the workshops participants.
Samlingen is a Swedish word meaning the collection/the assembly. Samlingen is Amanda Apetrea, Nadja Hjorton, Stina Nyberg, Halla Ólafsdóttir and Zoë Poluch. Samlingen has worked together with the Cullberg Ballet at the Dance museum, as keynote speakers at the POSTDANCE conference at MDT and Kulturhuset/Stadsteatern in Stockholm (SE), at the Works at Work festival in Copenhagen (DK) and at Riksteatern / The Swedish National Touring Theatre. Read more about Samlingen
here
.
ART OF

SPECTRA


- On tour with Dancenet Sweden in February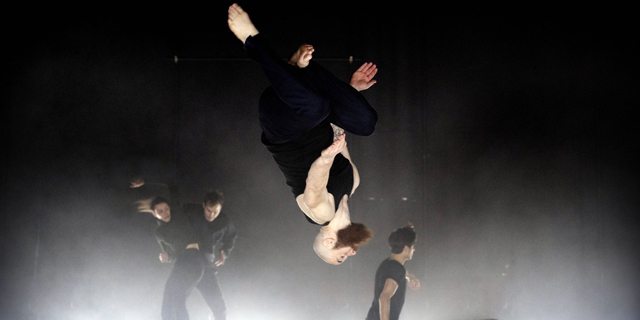 Art of Spectra is touring with
Dancenet Sweden
with their new work
TENSION
in February 2020.
Tour Dates Sweden:
6 Feb 2019
Falkhallen, Falkenberg (SE),
9 Feb 2019
Studio Acusticum, Piteå (SE),
11 Feb 2019
Kulturens Hus, Luleå (SE),
13 Feb 2019
Sagateatern, Linköping (SE),
18 Feb 2019
Västerås Concert house, Västerås (SE),
20 Feb 2019
Stora Teatern, Gothenburg (SE),
25 Feb 2019
Vara Concert house, Vara (SE).
International touring:
2 May 2020
at
Dance City in Newcastle
(UK),
7 Jun 2020
Klubzak/ Gdansk dance festival, Gdansk (PL).
Art of Spectra is part of the new platform DANSAKADEMIN - a new platform that will stimulate new choreography for children and young people through artistic labs, seminars, open meetings, etc. It is a one-year collaboration between the City of Gothenburg's Cultural Administration and Regionteater Väst to further develop dance art for children and young people in Gothenburg and Region Västra Götaland. Representatives with different skills and perspectives in the Dance Academy's steering group reflect the dance field. KICK OFF for Dansakademin is held at Stora teatern in Gothenburg
20 Nov 2019
. Read more
here
.
Learn more about Art of Spectra at
madeintheweb.com
PREMIERES IN

NOVEMBER

2019

This month's premieres of companies participating at madeintheweb.com are:

23 Nov 2019 LOHENGRIN DREAMS Charlotte Engelkes (SE)
All the best from Åsa Edgren & Titti Grahl/Loco World MADEIN-THEWEB.COM, and all our joint members.

FOLLOW US


on
Facebook
&
Twitter
MADE IN the web
www.madein-theweb.com a website displaying Nordic performing arts intended for an international audience.
MADE IN the web is an initiative created by Loco World with the intention to increase the visibility for Nordic performing arts. Loco World/MADEIN is an organisation supporten by the Swedish Arts Counsil for its international activities.

MADE IN the web
Loco World, Järnvägsgatan 36, SE-131 54 Nacka, Sweden
Phone: +46 (0)73 324 11 14, email:info@madein-theweb.com, internet: www.madein-theweb.com