ICE HOT

NORDIC

DANCE

PLATFORM
- Presenting the program for
ICE HOT Reykjavik 2018
ICE HOT Nordic Dance Platform and the ICE HOT Reykjavik team are proud to present the program for
12 – 16 Dec 2018:
19 productions on stage, 19 works in MORE MOREMORE pitch, 14 seminars and workshops, a pre-trip and 3 Morning Classes. All together 56 events – and more to be announced!
In this diverse, high quality program there are works for and with children and teenagers, site specific work for indoor and outdoor spaces and a wide range of stage dance that speaks to body, mind and soul. All the Nordic artists of ICE HOT Reykjavik have a strong artistic voice that stands out in the crowd. The program shows a youngish artistry; full of opinion, spirit, feminism and grit. The seminar and workshop program has choices based on a call for ideas from the global dance community. A versatile hot pot of small and large sharing sessions about issues which concern us all and space for questions to be asked.
ICE HOT Nordic Dance Platform and the ICE HOT Reykjavik team are proud and excited for all the great experiences, conversations, provocations and enlightenments ahead!
TAKE A LOOK!
Read more about ICE HOT Nordic Dance Platform at
madeintheweb.com
LOKSTALLARNA

IN KARLSHAMN

(SE)
- New venue for contemporary dance in Sweden
The county theatre in Blekinge Kronoberg (SE) has initiated a collaboration with the municipality of Karlshamn (SE) to build a large venue for contemporary dance in an old roundhouse for railway locomotives.
Regionteatern Blekinge Kronoberg
produces theatrical performances as well as dance performances, presents guest performances and tours the counties of Blekinge, Kronoberg and Kalmar in southern Sweden. With this new venue in Karlshamn the theater wishes to attract major international and international choreographers and companies as well as develop and improve the conditions for dance in the region.
SUSANNA

LEINONEN

COMPANY
- Performing at the internationale tanzmesse nrw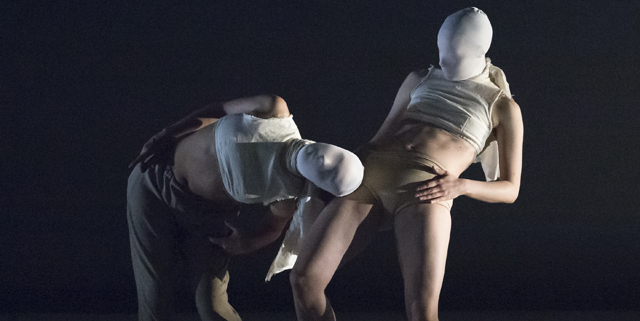 Susanna Leinonen Company will be performing
DREAMS OF REPLAY
at
the internationale tanzmesse nrw
on
29 Aug 2018
at 10pm at Capitol Theatre in Düsseldorf. The piece, which explores memory and the consciousness of our past choices, has been hailed as "stunning" and "a perfect performance" by critics, and continues to tour in 2018-2019. Read more
here
.
NASTY
, Susanna Leinonen's latest work, will premiere on
7 Sep 2018
in Helsinki (FI). NASTY is a strikingly topical piece that examines the expectations, limitations and attacks targeted at bodies. Leinonen and her ensemble have studied how constantly being under observation and subject to conflicting demands shape the female body and experience.
Find out more about the company at
madeintheweb.com
NEW MEMBER:

ALAN LUCIEN ØYEN

AND WINTER GUESTS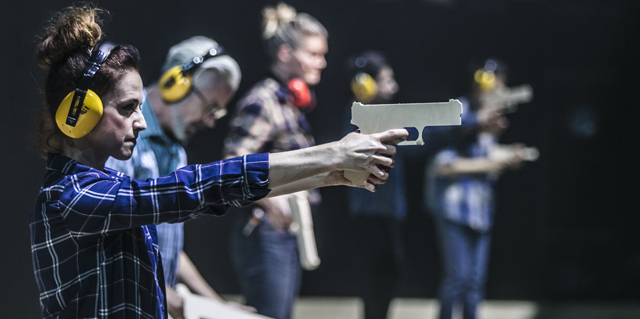 Alan Lucien Øyen and winter guests have had a packed spring and summer! Alan was one of two first guest directors commissioned to create a full-length work with the legendary Tanztheater Wuppertal Pina Bausch. After a well-received run in both Wuppertal and Oslo, this past June, the piece will continue to tour to Berlin, London and Paris in 2018/2019. winter guests just spent July at Banff Center for the Arts in Canada creating the first phase of their new show THE HAMLET COMPLEX. Alan and many winter guests team members are currently rehearsing the second phase of the show produced by the Oslo Opera House, premiering at the main stage
14 Sep 2018
. They are looking forward to this fall with a premier of a new work with ESC Youth Company as part of Oktoberdans, the International Dance Festival in Bergen as well as taking their piece SIMULACRUM to the GIFT Festival in Georgia.
Read more about Alan Lucien Øyen and winter guests
here
.
GÖTEBORGSOPERANS

DANSKOMPANI


- Dance on tour!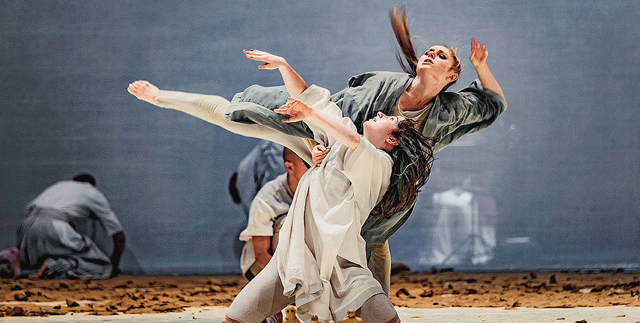 In the 2018/2019 season, GöteborgsOperans Danskompani will tour China, including Macau, open the Torinodanza Festival in Turin (IT), perform at the prestigious Sadler's Wells in London and visit Madrid, Paris and other European cities.
ICON & NOETIC:
10 Sep 2018
Torinodanza Festival, Turin (IT),
30 Nov–1 Dec 2018
Sadler's Wells, London.
NOETIC & UNTITLED BLACK:
3–18 Nov 2018
China, incl. Macao.
SKID:
31 Jan–2 Feb 2019
Paris (FR)
SKID & AUTODANCE:
25–26 April 2019
Madrid (ES), 30 April 2019 Pamplona (ES).
Read more about GöteborgsOperans Danskompani at
madeintheweb.com
MEMORY

WAX
- Touring for children in Denmark and Sweden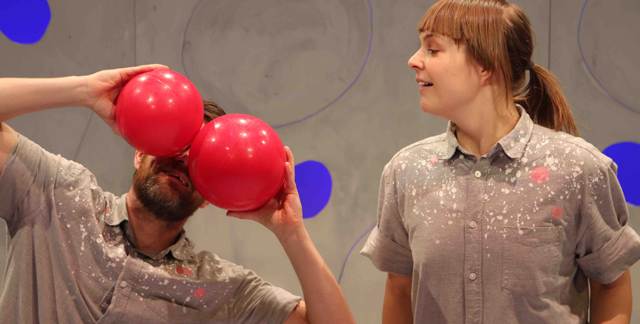 The Swedish dance and theatre company Memory Wax is touring the two productions CLAROSCURO and ABC in Sweden and Denmark in September and October.
CLAROSCURO
, for children 3-6 years old, is a dance performance investigating shapes, fantasy and the contrast between light and darkness:
15-16 Sep 2018
,
Horsens festival
(DK),
22 Sep 2018
, Folkets hus, Vänersborg (SE),
6 Oct 2018
,
Barbacka
, Kristianstad (SE),
14-17 Oct 2018,
Barnens scen
, Malmö (SE).
ABC
, for children 3-8 years old, is an imaginative journey through letter land in a show that celebrates the curiosity and desire for discovery:
18-20 Sep 2018
,
Barnens scen
, Malmö (SE),
21 Sep 2018
, Metropol, Hörby (SE),
22 Sep 2018
,
Vara konserthus
, Vara (SE).
Memory Wax is going the internationale tanzmesse nrw in Düsseldorf (DE)
29 Aug–1 Sept 2018
and you will find the company in booth nr 37 under the booth name "Swedish Performances for Young Audiences". Please send an email to
the company
if you would like to arrange a meeting in advance.
Find out more about Memory Wax at
madeintheweb.com
TERO SAARINEN

COMPANY


- European premiere of ZIMMERMANN TRIO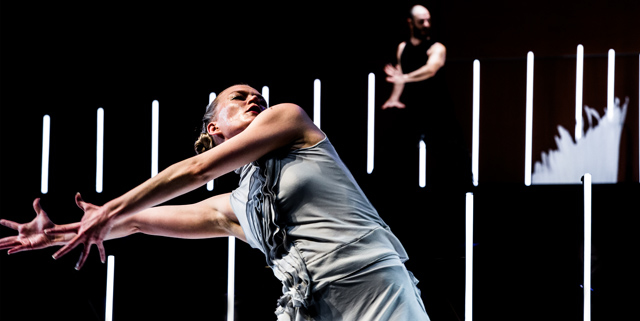 Tero Saarinen's choreography
ZIMMERMANN TRIO
is a special combination of live music, dance and visuals. The creation commissioned by the
LA Phil
and
Helsinki Festival
was premiered at Walt Disney Concert Hall in Los Angeles in January. On
30–31 Aug 2018
it will be seen at the Helsinki Music Centre where it will be performed together with
The Helsinki Philharmonic Orchestra
,
conducted by Susanna Mälkki.
A new showcase of Finnish performing arts,
the Performing HEL event
, will be held as a part of Helsinki Festival on
31 Aug –2 Sept 2018
. On top of ZIMMERMANN TRIO'S performances, Head of International Sales Johanna Rajamäki will pitch Tero Saarinen and Kimmo Pohjonen's duet
BREATH
during the showcase. See the full programme
here
.
TSC's Head of International Sales, Johanna Rajamäki will attend the
internationale tanzmesse nrw
on
29–30 Aug 2018
. Please
be in touch
to setup a meeting!
Find out more about Tero Saarinen Company at
madeintheweb.com
CLAIRE

PARSONS

CO.
- Creating a new work and touring the Nordic countries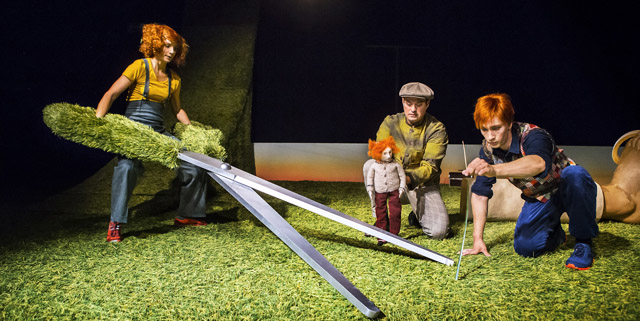 For the fall season 2018 Claire Parsons is creating a new work,
AA&A
for Dansstationen in Malmö (SE). AA&A will be premiering
11 Sept 2018
.
MARMELADE
is performed in Akershus (NO)
Sept 3-7 2018
and
GRASS
continues to tour extensively in Sweden during September and October.
Choreographer Claire Parsons and her company present innovative, high quality performance art for young audiences. The work is acclaimed for its stunning visuals, exquisite performers and perfectly balanced interaction with the spectators. With playful elegance, humour and warmth, audiences are invited into exciting new worlds together with the performers.
Come by booth 37 at the internationale tanzmesse nrw in Düsseldorf (DE)
29 Aug–1 Sept 2018
and meet the company! Or send an email to
Claire Parsons Co
.
to arrange a meeting.
Read more about Claire Parsons Co. at
madeintheweb.com
SU-EN

BUTOH

COMPANY
- On tour with The Swedish National Theatre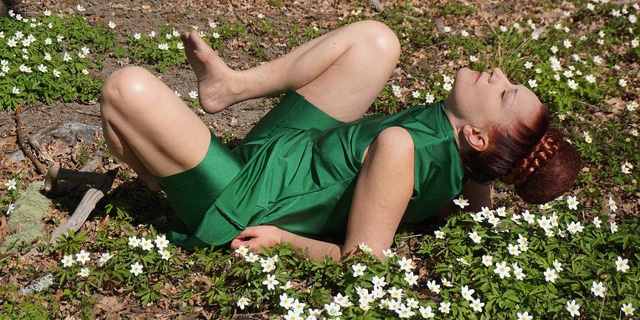 The work IKI (which means "life") by SU-EN Butoh Company is touring with The Swedish National Theatre in Sweden in September and October and will be reworked for black box venues in 2019. This vibration solo looks at life in all its shapes and expressions. Life will change, evolve, die and return. The space is a life-garden with various organic materials. Choreography and dance by SU-EN. Music composition by Lise-Lotte Norelius. Production by Riksteatern and Mon no Kai/SU-EN Butoh Company. Read more
here
.
20 Sep 2018
Eric Sahlström-Institutet, Tobo (SE),
25 Sep 2018
Växjö Konsthall, Växjö (SE),
29 Sep 2018
Etnografiska Museet, Stockholm (SE),
6 Oct 2018
Hallen Nordanå,Skellefteå (SE),
10 Oct 2018
Stora biografen, Vänersborg (SE),
12 Oct 2018
Kolonin, Arvika (SE).
Find out more about SU-EN Butoh Company at
madeintheweb.com
IL

DANCE
- Presenting a studio showing by iCoDaCo at the internationale tanzmesse nrw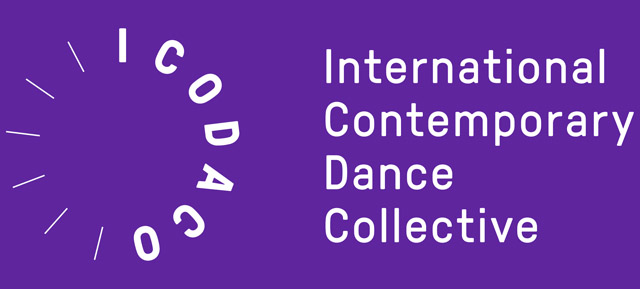 ilDance will be presenting a studio showing of TRANSFORMATION (working title) by iCoDaCo 2018 at the the internationale tanzmesse nrw in Düsseldorf (DE)
30 Aug 2018
16.00 at Tanzhaus nrw Studio 5. The biennial International contemporary Dance Collective (iCoDaCo), initiated by ilDance, will share segments of the work, more information about the project and the international collective of independent artists. More information can be found in the programme
here
and at the booth of MADEIN the NORDIC COUNTRIES, number 61.
iCoDaCo (International contemporary dance collective) 2018 kicks off in Hong Kong this August. Here the 2018 collective, which includes six artists from Hong Kong, Wales, Hungary, Sweden and Poland will begin the creation process of the new work Transformation (working title) in residencies in the countries mentioned above. During these residencies the project offers a variety of activities in which the collective meets and engages with the local community, general public and dance professionals. iCoDaCo is co-funded by the Creative Europe programme of the European Union.
While in Hong Kong, iCoDaCo invites you to the following events:
Open door rehearsals:
17 & 20 Aug 2018
(12.45pm) ArtisTree, Taikoo place, Hong Kong
Final Showcases:
22 Aug 2018
12.45 pm & 6.30 pm ArtisTree, Taikoo place, Hong Kong
More information
here
.
ilDance's junior company, ilYoung, tours across Sweden with the new work "Q&A" in August and September - read more
here
.
Find out more about ilDance at
madeintheweb.com

All the best from Åsa Edgren, Anna Diehl & Titti Grahl/Loco World MADEIN-THEWEB.COM, and all our joint members.