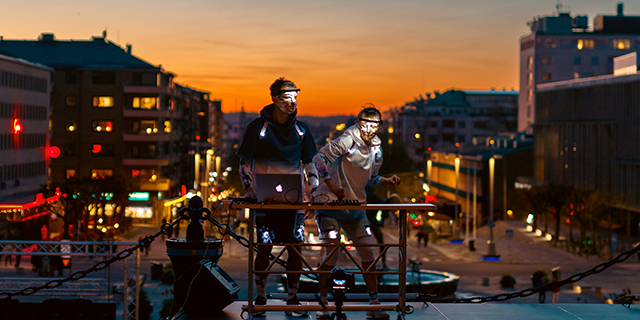 We welcome Aloun Marchal as a new member of MADE IN the web!
Aloun Marchal´s new interactive dance performance
AVATARED
will be shown at
Dansmässan
in Stockholm (SE) on
28 Nov 2023
.

AVATARED ground idea came to Aloun Marchal during the Covid pandemic, when he dreamed his way back to parties with loud music and dancing. In the conceptual dance show AVATARED -THE DJ IS DANCING, the DJ has been given new life. For one hour, two professional dancers have become the DJ's avatars. They begin by interspersing vinyl spins in the DJ booth with choreographed micro-performances. Segments of the dance are choreographed to entice the audience to the dance floor while the avatars gradually abandon the DJ booth and jump on the dance floor to join and fire up the dancing. The audience is drawn into the rhythm and invited to feel the freedoms of movement and presence – get together, get moving, get avatared.
Aloun Marchal is an award-winning French dance artist, improviser, dancer, and choreographer living in Gothenburg. He tours internationally and has previously been acclaimed for his idiosyncratic stage works
BIBI HA BIBI
and
SONOR
among other works
.

Find out more about
Aloun Marchal at
madeintheweb.com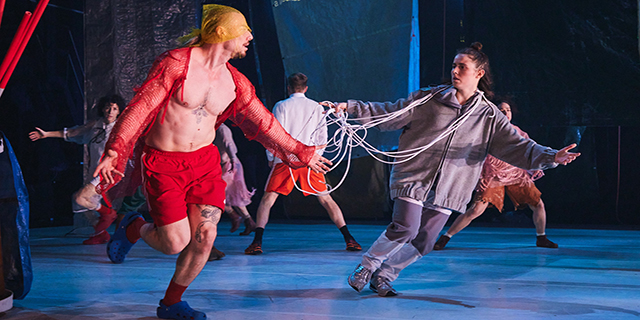 Carte Blanche brings the Award-winning Sami choreographer Elle Sofe Sara and scenographer Joar Nango's

BIRGET; WAYS TO DEAL, WAYS TO HEAL

to Gothenburg and Stora Teatern (SE) on

15 Dec 2023

. BIRGET will also be performed at the Festival International de Danse in Canne (FR) on

26 Nov 2023

.

The season closes with

SOVACO DE COBRA

by Lander Patrick at Châteauvallon Scène Nationale in Toulon (FR) on

29 Nov 2023.

For dates and tickets go

here

.


Find out more about Carte Blanche at madeintheweb.com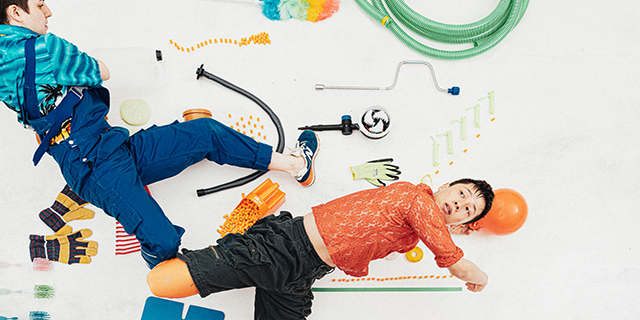 A playground lost in (dys)function, (dis)order and earplugs. A leftover tarp, a rake without a handle, and a bunch of other everyday objects share space with the three dancers trying to execute a very accurate version of
RITE OF SPRING
.
A great classic, reformulated by Norrdans' Artistic Director Martin Forsberg. This creation is a macrocosm in a small space, where scales, volume, and vibrations take center stage. The beauty finds its place next to the sublime and the captivating next to the distorted. The dance comes dangerously close and the grand notes of composer Stravinsky manifest in a small but explosive ensemble, a form of rebellious playfulness and total lack of sacrifice.
After the re-premiere on
12 Jan 2024
in Härnösand, RITE OF SPRING finds its way through venues in the north of Sweden. In addition to this, the production will make an extensive tour in the autumn of 2024, as a co-production with Riksteatern. The piece is available for international touring.
RITE OF SPRING was part of the program at The Swedish Biennial for Performing Arts 2023.
Find out more about Norrdans at
madeintheweb.com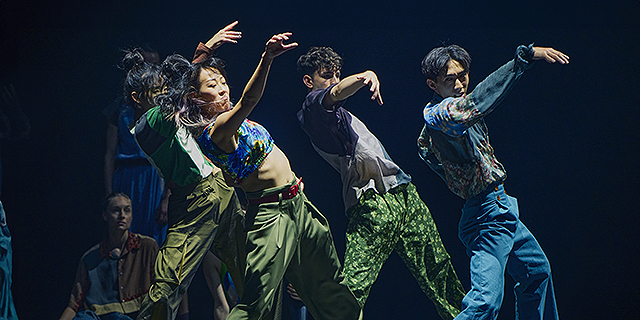 Critics were blown away by the WILD POETRY of Hofesh Shechter and intrigued by Tom Weinberger's WALTZ WITH THE BEAST after the world premiere of the new double bill
IN A HEARTBEAT
on
3 Nov 2023
!
"Better than world-class"
— Aftonbladet (SE)
"With In a Heartbeat, Göteborgsoperans Danskompani convinces us yet again"
— Göteborgs-Posten (SE)
On the premiere day of IN A HEARTBEAT, a unique photo exhibition opened in the Göteborg Opera foyer. The rock stars' favorite photographer, Anton Corbijn joined GöteborgsOperans Danskompani on the London tour last spring. The meeting resulted in "
Stillness thru movement
", 21 photos that give this iconic photographer's perspective on the dance company. The exhibition will be on display in the foyer until
12 Dec 2023
.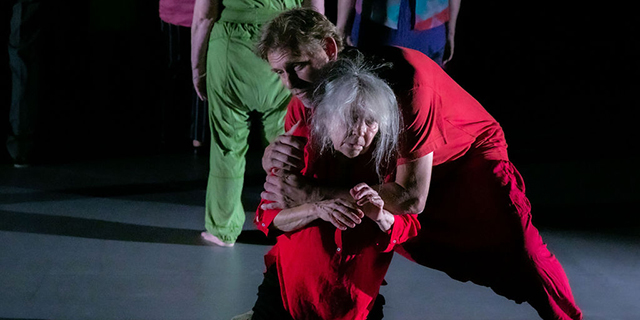 MEMENTO VIVERE! opens on

17 Nov 2023

in Telefonfabriken, Stockholm (SE) - with additional shows on

18-19 Nov 2023.



25 people between 65-85 years, give their survival tips and memories in a tragicomical work with a language that crosses borders with fast changes between humor and darkness, dance text, and live music. Choreography and idea by Charlotta Öfverholm. More info and tickets here.

Learn more about Charlotta Öfverholm at madeintheweb.com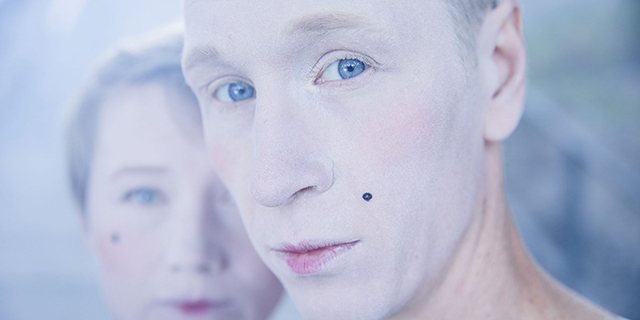 The premiere of
DUST
, the new production by Claire Parsons Co., approaches! DUST is a playful fictional tale of memory, tactility, and magical realism, inspired by the French philosopher Bachelard's theories on dreams and spatiality. It premieres on
23 Nov 2023
at Lokstallarna in Karlshamn (SE). DUST is produced with funding from the Stockholm Regional Council and the Barbro Osher Pro Suecia Foundation.
At the end of the month, Claire Parsons Co.'s
LITTLE SWAN LAKE
is at the Showbox Festival in Oslo, Norway. LITTLE SWAN LAKE performs on
30 Nov - 1 Dec 2023
. This year´s festival is the 19th edition of Showbox, one of the most important performing arts festivals for young audiences in Scandinavia.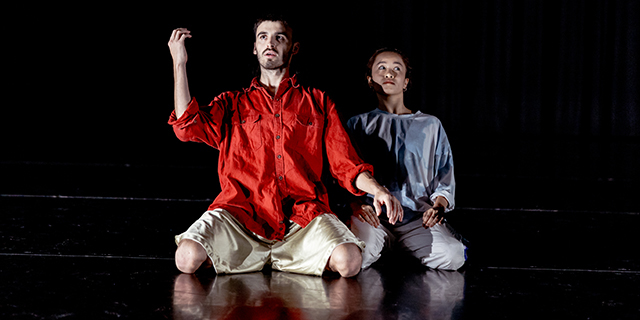 Two separate works, created by choreographers who both bring their unique artistic vision to the stage. The Chinese choreographer Pewan Chow and the Norwegian choreographer Hege Haagenrud have created works that explore the infinite possibilities of dance art.
Passoverdance (HK) and Nagelhus Schia Productions (NO) share a vision of identifying and supporting young dance artists, making this collaboration a celebration of talent and creativity from both sides of the globe. This cross-cultural encounter provides our dancers with a unique opportunity to develop their artistic skills in an international environment. It is a journey of cultural exchange, challenging perspectives, and an opening up of new expressions.
The double bill consists of two new works: LAW OF LINKAGE and MEANING 3.0 by Chow and Haagenrud respectively. The performance will first be presented in Studio NSP, Sandvika, (NO),
30 Nov- 2 Dec 2023
, before it travels to the Hong Kong Cultural Centre
9-10 Dec 2023
. More info
here
.
Find out more about Nagelhus Schia Productions at
madeintheweb.com
Art of Spectra's upcoming work DISORDER is in research through residencies and meetings nationally and internationally. The work tours with Dancenet Sweden in March 2024. Watch a teaser
here
.
DISORDER premieres on
11 March 2024
at Vara Konserthus Black box in Vara (SE). The tour continues to:
13 Mar 2024
Stora teatern, Göteborg (SE),
17 Mar 2023
Studio Acusticum, Piteå (SE),
19 Mar 2024
Kulturens hus, Luleå (SE),
21 Mar 2024
Gävle teater (SE),
25 Mar 2024
Uppsala konsert & congress (SE),
27 Mar 2024
Västerås konserthus.
The dance film RUM 444 by Art of Spectra´s artistic director Peter Svenzon was one of 6 films running for the best experimental film of the year at the Las Vegas Movie Awards at the end of September. The film is selected by the Amsterdam Independent Film Festival. RUM 444 won over 30 awards for best experimental, original score, sound design, and more at festivals in London, New York, Los Angeles, Brussels, München, Stockholm, Singapore, Florens, Paris, Amsterdam, and more..Watch a trailer
here
.
See a list of current works
here
. Films are available on request, contact Art of Spectra
here
.
Find out more about Art of Spectra at
madeintheweb.com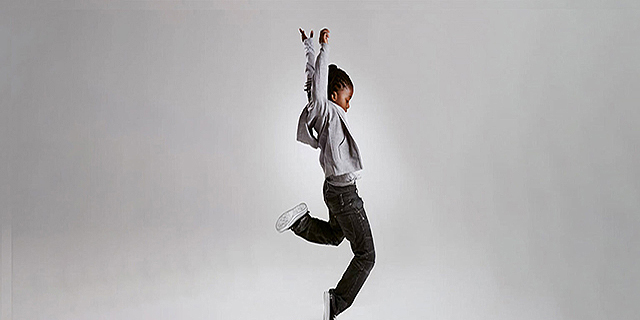 Welcome to an unique music event at Hangaren, Subtopia, in Botkyrka, Stockholm (SE) on

19 Nov 2023

. Meet the dancers Henrietta Wallberg, Katarina Eriksson, Daniel Staaf, and Adam Stanišić Stålhammar with Västerås Sinfonietta and youth choir Stockholm`s Music Gymnasium, together with 100 children from schools in Botkyrka. Artist and director Charlotte Engelkes and conductor Christian Karlsen's idea is to allow children, perhaps for the first time, to meet and express themselves to symphonic music. During five school weeks, dancers and children meet together to make one big dance concert. The focus is also on letting the children's own thoughts about life and death be told to Mozart's famous piece

Requiem

from 1791.

Come and experience how over 100 children of primary and middle school age take on Mozart's otherworldly beautiful

Requiem

. A celebration of life through movement and music. Four dancers, 60 young choir singers, and a symphony orchestra together with the children create a powerful work of art for all ages in the large Hangar at Subtopia in Botkyrka, Stockholm (SE).

A dance concert with symphonic meetings for young people, where the children become dancers, bodies, and voices to the painfully beautiful and famous Mozart's

Requiem

. More info and tickets here.

Find out more about Charlotte Engelkes at madeintheweb.com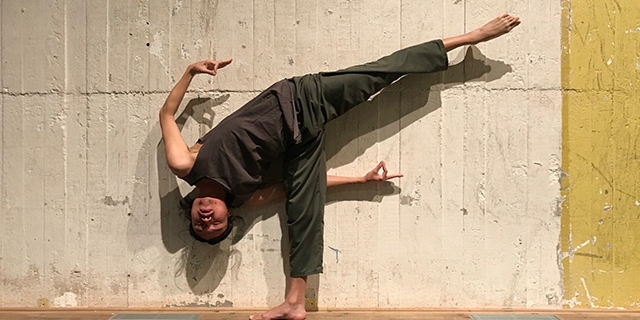 A new solo for Vietnamese/Swedish dancer William Nylind premiered at dance and performance space WELD in Stockholm (SE) on
8 Nov 2023
. The artistic director of WELD Anna Koch, invited Virpi Pahkinen to create a choreography for Nylind to a 12-minute composition by Swedish composer Tomas Björkdahl. Find out more about this new solo
here
.
The short film METEOR screens
9 Dec –15 Dec 2023
at InShadow, the Lisbon ScreenDance Festival (PL). METEOR has been picked up by a number of international film festivals since premiering at the Shots International Film Festival in Trieste (IT) this summer. You´ll find the program for
InShadow
here.
Last chance to watch a mini-portrait of Virpi Pahkinen in a special dance edition of the TV program Sverige! Available for streaming at Swedish Television SVT Play until December 2023
here
.
Learn more about Virpi Pahkinen at
madeintheweb.com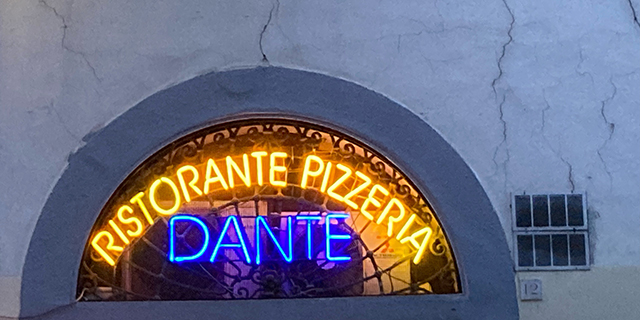 Gunilla Heilborn and her team have now started working on
DANTE
- a new piece dealing with indecision, the Middle Ages, constant wanderings, and conversations with people in other times.
"...a man, being just as hungry as thirsty, and placed in between food and drink, must necessarily remain where he is and starve to death."
— Aristotle, On the Heavens
A residency in November at Vitlycke Centre for Performing Arts (SE) will end with a public showing of the material they have developed so far; songs, dialogues, some vague choreographic material and probably a choreographer talking about the Middle Ages and her love for the 14th century poet Dante Alighieri. There will also be cake for everyone.
The showing is on
30 Nov 2024
- more info
here
. DANTE will premiere at Dansens Hus in Stockholm (SE) in March 2024. A co-production with Norrlandsoperan, Dansens Hus, Vitlycke Centre for Performing Arts Supported by Swedish Arts Council, Swedish Arts Grants Committee.
Find out more about Gunilla Heilborn at
madeintheweb.com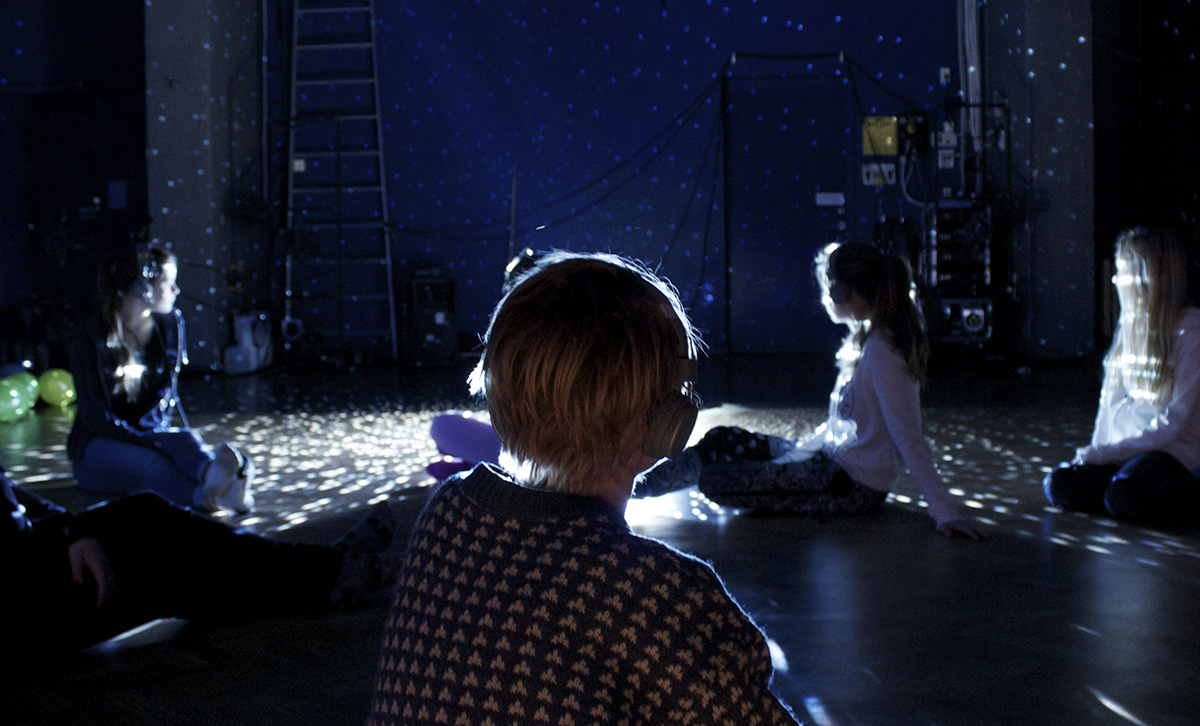 photo: JJohan Sundén
On
1 Nov 2023
Johanssons pelargoner och dans held a masterclass at The SEGNI New Generations Festival in Mantova (IT). The participants were introduced to the artistic ideas of the company and were invited to try parts of the participatory performance THE CHOREOGRAPHY. The same performance will be played at Theaterrevier in Bochum (DE),on
3-5 Dec 2023
.
THE CHOREOGRAPHY is an interactive performance based on audience participation. Everyone in the audience gets a pair of headphones through which they will hear a voice telling them how to move, how to relate to one's body, and how to relate to one another. In other words, there are no dancers or actors in the performance, but it is instead the audience itself that creates THE CHOREOGRAPHY together.
THE CHREOGRAPHY is available in 18 languages. Each audience member chooses which language they want to listen to. Regardless of language, everyone can participate together and listen to the same instructions.
Read more and listen to a sample from THE CHOREOGRAPHY in any of the languages
here
.
Learn more about Johanssons pelargoner och dans at
madeintheweb.com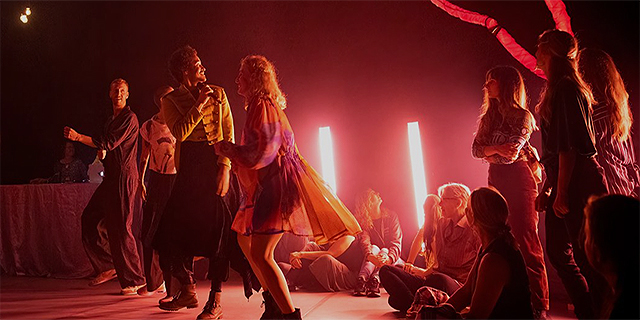 The FLOCK dance festival is an all-encompassing art event disguised as a euphoric dance party, where the boundaries between performance, installations, and socializing are blurred. FLOCK is a festival for anyone who wants to dance, for anyone who wants to experience exciting dance, and for anyone who wants to mingle with dancing people.
The festival comprises dance performances, talks, workshops, and concerts taking place at Dalateatern, Dalarnas Museum, and Magasinet
24-25 Nov 2023
. FLOCK is produced by Folkmusikens hus, Dalateatern, and Anna Öberg.
More information, program, and tickets
here
.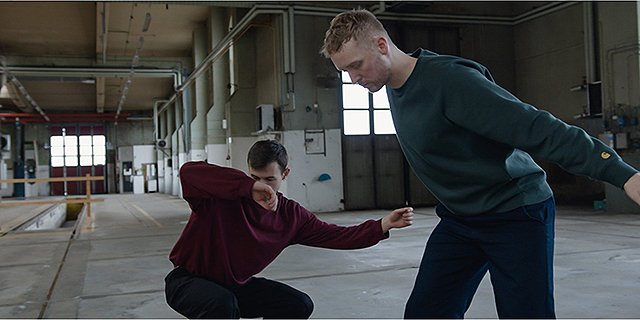 LANDSCAPES IN PROCESS is a work-in-progress showing of Anna Öberg´s upcoming work LANDSCAPES, presented on
25 Nov 2023
at the FLOCK Festival,
Returning to trading as a choreographic method (focusing on transference and transformation), LANDSCAPES explores groove-based movement practices originating from social dance genres such as house and folk dance. The aim of the work is not to showcase the meeting of genres but to explore how similarities and differences through deconstruction and transformation can be exchanged between the dancers and musicians, to form new and fleeting landscapes of crafts, narratives, and experiences. Thematically, landscapes are explored as a metaphor for shifts, opposites, and the complexities of human personalities.
In LANDSCAPES IN PROCESS, choreographer Anna Öberg, along with dancers Viktor Fröjd and Jon Bugge Mariussen and sound designer Elize Arvefjord, generously share their work process in close interaction with the audience. Read more
here
.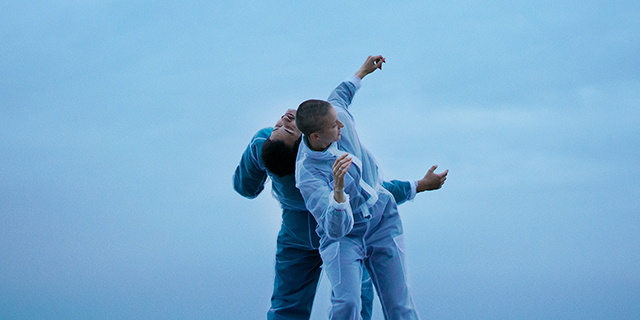 […IT IS CONTAINED IN…] is a tribute to water, our greatest life source. The duo, Land Before Time (Joanna Holewa Chrona and Yared Tilahun Cederlund), is exploring the different qualities that water has and how it reminds us to stay connected to our natural surroundings and relearn some of our fundamental needs to become more human: Feel, adapt, remember, connect, communicate, be. The performance is an honest journey together through nothing and something, little and much, silence and harmonies, stillness and movement. With and by Joanna Holewa Chrona and Yared Tilahun Cederlund.

Performance:

25 Nov 2023

Magasinet, FLOCK Festival, Falun (SE). Read more and find tickets here.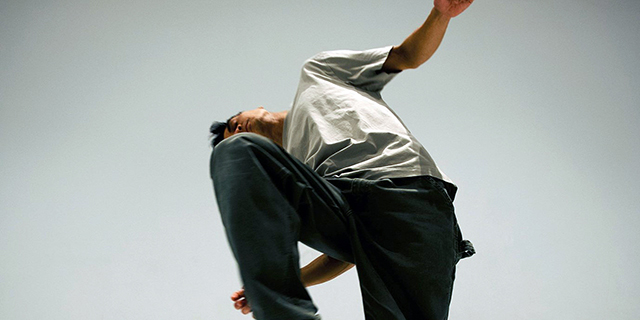 Choreographer and dancer Viktor Fröjd invites you to SINNES, blending a talk show, a meeting, and a dance performance. Embark on a journey as six dance artists discover each other's worlds, together – through movement and conversation. An intimate experience that evokes the raw, the essential, and the genuine. We take a look behind the scenes into the dancers' universe.
With an eye to the power of dance, we explore the return to an honest way of listening and feeling. It is about taking our senses seriously.
Performances:
21-22 Nov 2023
,
Dansstationen
, Malmö (SE),
25 Nov 2023
FLOCK Festival
, Magasinet Falun (SE).
Production: Kulturföreningen IVER and Nordberg Movement. Co-producer: Rum För Dans and NorrlandsOperan. With support from: The Swedish Arts Council and the City of Malmö.
Find out more about Viktor Fröjd
here
.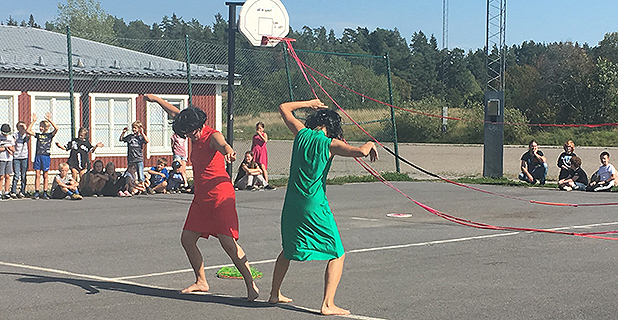 photo:
SU-EN Butoh Company,

Welcome to talk about life and art at a Mpala Human Miracle with SU-EN and guest dance artist Anna Westberg on

18 Nov 2023

at 14:00 – approx. 15:00 + after party at Kulturpunkten in Gottsunda (SE).

Mpala is a word in Tumbuka, a Bantu language spoken in Zambia, Malawi, and Tanzania. Mpala means the center of the village or a place for dialogue and knowledge transfer between generations. Inspired by this word, SU-EN and guests make appearances in the center of Gottsunda! Each visit is rounded off in the Kulturpunkten Gottsunda with conversation and socializing.

Organizer: Mon no Kai in collaboration with SU-EN Butoh Company, Gottsunda Kulturhus, and Fastighets AB Hemmaplan, Gottsunda. Supported by Swedish Postal Code Foundation/Neighborhood Initiative

See more detailed info here and here.

Find out more about SU-EN Butoh Company at madeintheweb.com.
All the best from the team at MADEIN-THEWEB.COM and all our joint members.
FOLLOW US


on
Facebook
&
Twitter
MADE IN the web