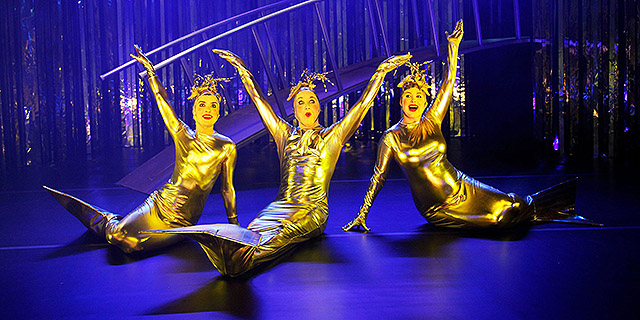 In August, the rehearsals of
FLYG VART DU VILL
(Fly Wherever You Want) will start for Unga Operan at the Royal Swedish Opera in Stockholm (SE), with the premiere on
8 Oct 2022
.
Music and research work begins for the new solo project CONCERTO DI FIGURA, with also an open workshop on 29-30 Oct 2022 at Dansens Hus in Stockholm. More info coming soon!
TRANSPLANTATION with Charlotte Engelkes and Sofia Södergård will go on a long-awaited tour with with
Dancenet Sweden
on
12-30 Nov 2022,
to visit Falkenberg, Vara, Uddevalla, Växjö, Karlshamn, Linköping, Uppsala and Malmö (SE).
The great family show
GULDET
(The Gold) continues to play on tour with Regionteatern in Blekinge Kronoberg during the autumn.
Learn more about Charlotte Engelkes at
madeintheweb.com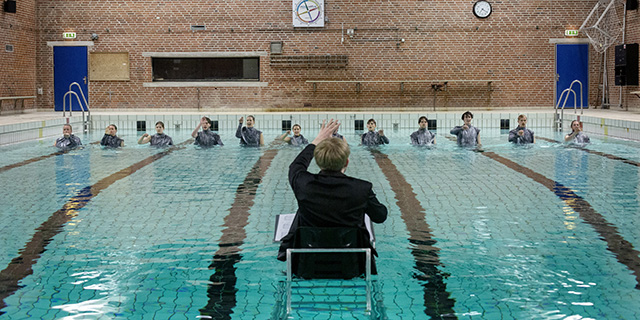 photo: Louise Herrche Serup
CRAWL CRAWL CRAWL will show at the Passage Festival in Helsingör (DK) on
27-29 Jul 2022
. Read more
here
.
CRAWL CRAWL CRAWL is a staged choir piece with 12 singers, experienced from the edge of a swimming pool. In a physical study of water resonance, the singers float in weightless sequences while pondering on the paradoxes of a welfare state. CRAWL CRAWL CRAWL is a sensitivity analysis of the nature of inequality. A choreographic portrayal of the welfare state and its many flaws. The singers become a group searching for a common voice, insurgently longing for meaning. In their polyphonic strive, they uncover the imbalance that a class-based society creates.
The work is created by Convoi Exceptionnel and Jon R. Skulberg in close collaboration with composer Lil Lacy, dramaturge Astrid Hansen Holm, conductor Mathias Skaarup Sørensen, designer Kit Wan, and the vocal ensemble Ensemble Edge.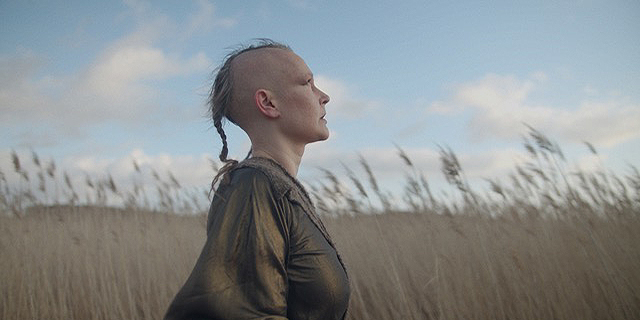 photo: Trelleborgs museum
Virpi Pahkinen Dance Company will be present at the internationale tanzmesse nrw in Dűsseldorf (DE)
31 Aug-3 Sep 2022.
You are welcome to drop by the company´s booth, area nr 23, for a chat and find out about the internationally touring performances. Contact
Gita Mallik,
producer, for more info and meetings!
1 Jul-31 Aug 2022
Virpi Pahkinen will guide you through the newly opened Viking exhibition in Trelleborg in Skåne (SE) as a
völva
, a seer in Norse mythology. More info
here
.
18-24 Sep 2022
the short film FALL has been selected for the Nordic Dance Film Festival, NAC Kipnes Lantern, Ottawa (CA). More info
here
.
The second edition of BRÅDJUPA, presented by
Dans i Blekinge
and
Regionteatern Blekinge Kronoberg
, is closing in on us!
31 Aug-4 Sep 2022
, the team behind the festival welcomes you to the BRÅDJUPA dance festival in Karlshamn, a small picturesque town on the south coast of Sweden.
The program includes dance classes, morning swims, workshops, artist talks, film screenings, performances, residence showings, and late-night meets. Presented in the program amongst others are Cullberg/Alma Söderberg, Rani Nair, Rachel Tess, Benoît Lachambre, Frédéric Gies, Mari Carrasco, Malin Elgán, Tove Sahlin, Ellen Söderhult, Maria Naidu, Marcus Baldemar, and Gunilla Heilborn.
BRÅDJUPA is characterized by a small intimate setting, engaging conversations, cold ocean water, close meetings between artists and audience, and by a warm welcoming vibe. The team behind BRÅDJUPA can't wait to open up the doors of Lokstallarna in Karlshamn (SE). Let's gather together, celebrate the dance field, its people, artistic processes, and works, and enjoy the art of dance!
Check out the entire program
here
. Book your ticket
here
.
Find out more about Brådjupa, Blekinge Dance Festival at
madeintheweb.com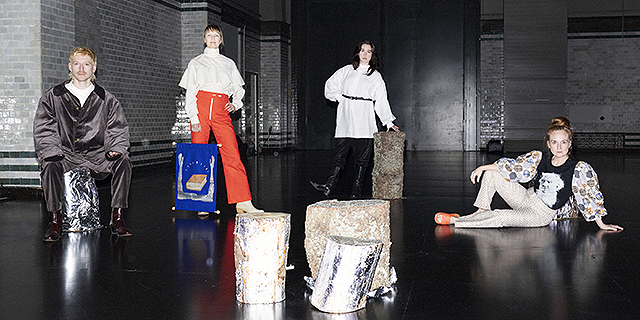 The Swedish choreographer Gunilla Heilborn's new piece 37 HOURS AND 3 MINUTES will be presented as part of the Brådjupa Dance Festival in Karlshamn on
3 Sep 2022
. More info
here
. The piece premiered at Dansens Hus in Stockholm (SE) at the beginning of February 2022, followed by a tour to Fabrik Potsdam in Potsdam (DE) in May.
Learn more about Gunilla Heilborn at
madeintheweb.com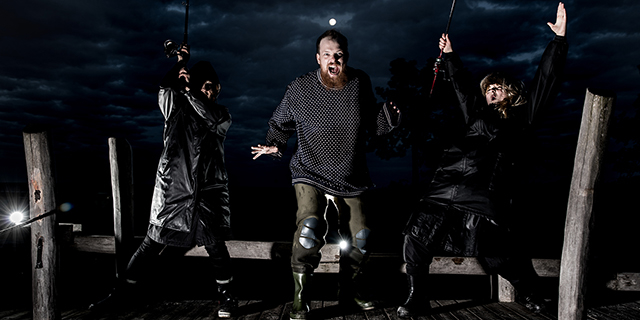 DANCE OF THE FISHERMAN is a site-specific performance created for different harbours in collaboration with Irish theater director Caroline McSweeney. The premiere will be in Espergærde harbour at the Passage Festival in Helsingør (DK) on
25 Jul 2022
. More info and tickets
here
. Watch a trailer
here
.
The performance will be an imagistic walking tour, where the audience is physically drawn into the world of the fisherman. With toes in the water and fingers busy untangling the net, the audience will listen to local stories, surrounded by an evocative soundtrack and all together under the sunset sky. Performance is created in collaboration with the local communities. The communities' history, culture, and local fishing habits will therefore affect the outcome of the performance. In the Danish performance in Espergærde harbour, Taneli and Caroline are working together with sound artist Esa Mattila and two performers Lisbeth Sonne Andersen and Sofia Kistol.
Read more about Taneli Törmä / LOCATION X at
madeintheweb.com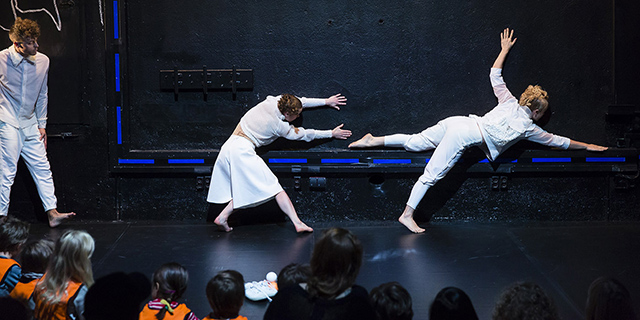 Claire Parsons Co. will be present at the internationale tanzmesse nrw in Düsseldorf
31 Aug-3 Sep 2022
.
internationale tanzmesse nrw is the largest professional international meeting place in dance and is held every two years. Claire Parsons Co. has been selected from among 800 applicants to present a pitch for the performance
SIGNAL
, which they will do on
3 Sep 2022
at 14:30 in the fair's newest building – Zentralbibliothek. Also selected is the installation / outdoor performance
YELLOW
which is shown in the Swedish Pavilion. Feel free to contact
Lena Yngvesson
, producer, if you are interested in meeting or booking an appointment in advance!
Read more about the program
here
. Find out more about the Swedish Pavilion
here
.
The Claire Parsons Co´s performance
SOON SWOON
is part of the Stockholm Park Theater`s (Parkteatern) program this summer. The Parkteatern offers open-air performances during the summer free of charge, and SOON SWOON will be shown in the Galärparken
27-28 Jul 2022
. More info
here
.
Learn more about Claire Parsons Co. at
madeintheweb.com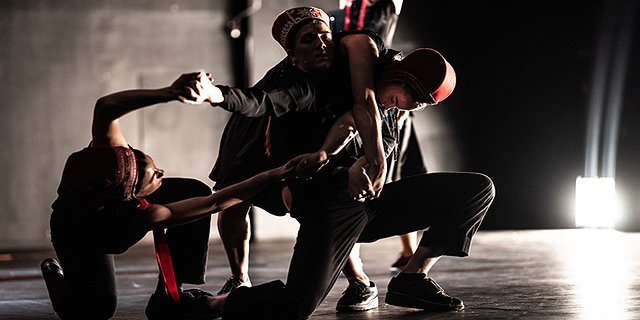 Elle Sofe Saras piece VÁSTÁDUS EANA - THE ANSWER IS LAND is presented

15-16 Jul 2022

at Julidans in Amsterdam (NL),

12-13 Aug 2022

at Tanz im August in Berlin (DE),

24-25 Aug 2022

at Norrlandsoperan in Umeå (SE),

3 Sep 2022

at Bodø Biennale (NO) and

10 Sep 2022

at Dáiddadállu in Gouvdageaidnu (NO).

VÁSTÁDUS EANA- THE ANSWER IS LAND is a performance that thought dance and yoik reflect on the power of standing together and the awareness of the common ground and nature we stand on. Fellowship and kinship with the nature around us and the earth we live on are the main themes in VÁSTÁDUS EANA · THE ANSWER IS LAND by the Sami choreographer and artist Elle Sofe Sara. The Sami folk music yoik frames this work, and the seven female performers who participate in the performance are all renowned yoikers, dancers, and singers. Here, the various art expressions are intertwined into a rarely powerful and beautiful experience.

In collaboration with Davvi - Centre for performing arts, Sámi national theatre beaivváš. Co-producers Arctic arts festival, Norrlandsopraen. Production support from Arts Council Norway, The Sámi Parliament Norway, Nordic council of ministers, The audio and visual fund, Saami council, Dáiddafoanda, Spenn. For more info go here.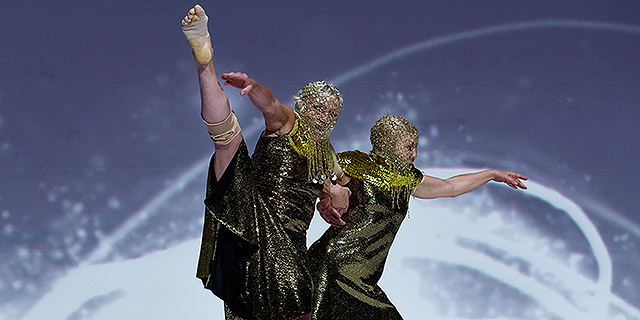 STORIES by the Swedish choreographer Charlotta Öfverholm is
a life cabaret where age is a plus. 22 brave people between 70-83 years, enter the stage and share their life stories at the Stockholm (SE) summer stage Parkteatern (Vitabergsparken)
16-17 Aug 2022
. Read more
here
.
Charlotta Öfverholm is performing in TITANAS at the Festival Internacional de Teatre de Tarragona on
31 Aug 2022.
TITANAS is a meeting between Sol Picó, Anna Ventura Natsuki and Charlotta Öfverholm. The purest, wildest, and most genuine energies and forces emerge identities fade, skins are exchanged and a dialogue begins between that multiplicity of entities that struggle within us to excel. Wrapped in the music of Judith Farrés and the voices of a choir of twelve women, this triad of warrior goddesses, decidedly powerful, euphoric, and optimistic, is reborn creating a new ideal, utopian and fantastic universe, with no rules to fulfill or archetypes in which to fit in. Watch a trailer
here
.
Find out more about Charlotta Öfverholm at
m
adeintheweb.com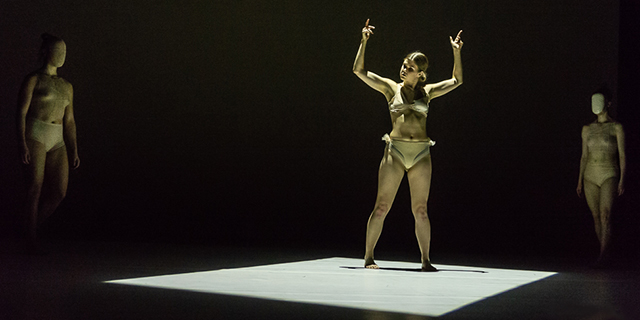 The new season is coming soon, and Susanna Leinonen Company prepared some exciting news for you. Autumn begins with the comeback of ROOTS. After a long break, elderly dancers will join movements with Susanna Leinonen Company performers at
Alexander Theatre
in Helsinki on
16 Sep 2022
. The first part of the trilogy, NASTY is on the way to the same stage the following day. NASTY is an arrestingly topical work about expectations, attacks, and restrictions on the body, about loud women's voices that need to be heard, especially these days. The last part of the trilogy, BODY, will be staged for the first time at the brand new
Tanssin Talo
venue in Helsinki.
Upcoming shows:
16 Sep 2022
ROOTS,
Aleksanterin teatteri
,
Helsinki (FI), Helsinki (FI),
17 Sep 2022
NASTY,
Aleksanterin teatteri
, Helsinki (FI),
28-30 Sep 2022
BODY,
Tanssin talo
, Helsinki (FI),
1 Oct 2022
BODY,
Tanssin talo
, Helsinki (FI).
Do you, or anyone you know, want to be one of Susanna Leinonen Company's dancers, and perform at the upcoming shows in autumn 2022 and spring 2023? Simply send your application no later than
31 Jul 2022
to:
info@susannaleinonen.com
and the company will be in touch with you!
Read more about Susanna Leinonen Company at
madeintheweb.com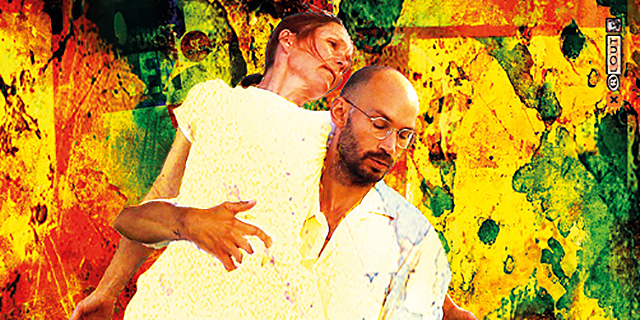 detail from poster by Lou T Lundqvist
Korda Art in Motion Dance Company presents the new dance piece TIMEDANCES in The Garden at Matsesgarden Stigsbo. Premiere on
27 Jul 2022
, with performances also from
28-31 Jul 2022
and
5-14 Aug 2022
. Choreography by Linda Forsman and set design and electro-acoustic music by Lou T Lundqvist. The music is performed live by Johannes Bergmark. More info
here
.
Korda Art in Motion Dance Company also presents the art exhibition På Skogens sida Nils Söderberg (On the side of the forest Nils Söderberg), a collaboration with Sandvikens Konsthall (SE). The exhibition is open to the public until
31 Jul 2022
. And the Art Exhibition at Matsesgården in Stigsbo (SE) with support from Riksförbundet Sveriges Konstföreningar, that runs until
28 Aug 2022
, presenting artworks by Jill Höjeberg, Lou T Lundqvist, Riitta Tjörneryd, Håkan Blomkvist, Marieta Toneva, Massoud Hesso, Gunilla Löfgren, Lisa Persson Baagöe and Marie Noree.Learn more
here
.
Find out more about Korda Art in Motion Dance Company at
madeintheweb.com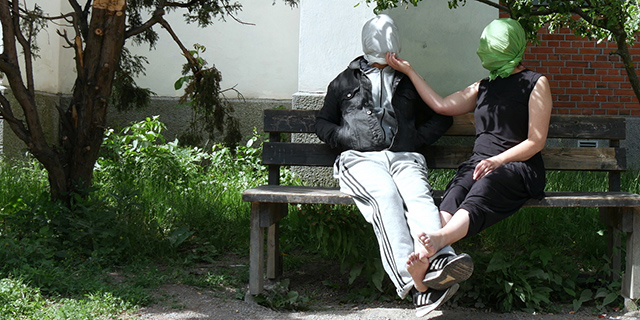 10 artists will be working in the Mikaelsparken in Uppsala (SE) with a choreographic, visual and co-human project on
13 Aug 2022
. SU-EN Butoh Company, Anna Westberg, Lise-Lotte Norelius/Sören Runolf, Hiroko Tsuchimoto, and others participate in A ROOTLESS K.R.O.P.P in Uppsala (SE).
The theme is being rootless in a world that is rapidly changing. Like a plant, growing without soil, directly in water, we might also need to adapt our relations to the earth as we know it. The sense of freedom that comes out of being homeless and rootless is of great value for the artist and dancer. Even if we do stay in our own (human) shape and work with form, we spend most of our time breaking through these forms. On
10-12 Aug 2022
, the artists will prepare relations and artworks in the park - you are welcome to drop by! More info will be published
here
.
Find out more about SU-EN Butoh Company at
madeintheweb.com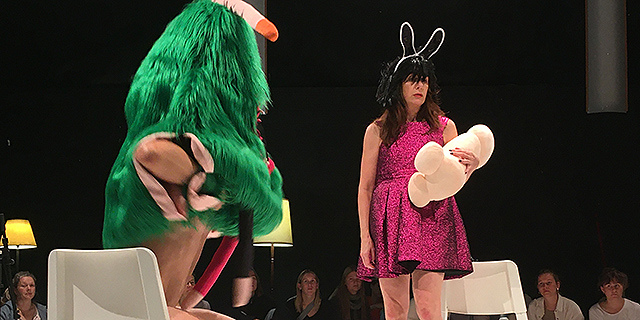 HISTORY OF SEXUALITY tours to
theatre Momentum
in Odense (DK) on
10-11 Aug 2022
.
HISTORY OF SEXUALITY is an interactive DIY performance about sex. In this queer and quirky performance, troublemakers and performance artists Andreas Constantinou and Annika B. Lewis shamelessly address the taboos and desires, the power and social grip that sex has over us all. Wearing anything from, well… nothing to rabbit-, bear- and cuddly sex monster costumes, they take you on a wild ride through their own histories of sexuality; a living archive in a simple do-it-yourself style, that encourages you to take back the power over your body and sexuality. Because sex sells. Sex rules.
"
The performance opens up some good talks and reflections on the topic of sexuality, which for many may be associated with shame. 'History of sexuality' is a fresh, playful and liberating breath that encourages the audience to take ownership of their own narrative and their own sexuality."
- Scenekanten
THE HISTORY OF SEXUALITY is produced by Kassandra Production in collaboration with Bora Bora – dance and visual theatre, The Genderhouse Queer Arts Festival, Theatre FÅR302.Supported by the Danish Arts Foundation, Aarhus Kommunes Kulturudviklingspulje, Københavns Scenekunsudvalg, Ottarfonden. Sponsored by Lust.dk.
Find out more about Kassandra Production at
madeintheweb.com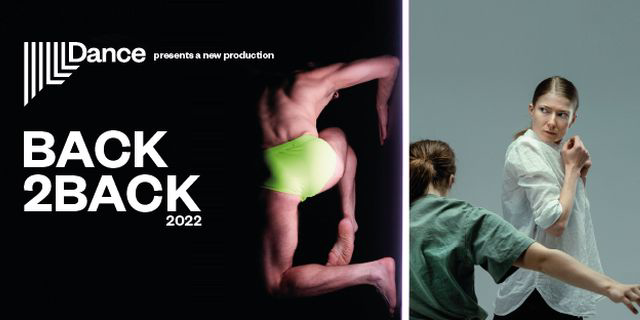 In celebration of 10 years of activity, ilDance will tour an evening of two new works BACK2BACK by directors and choreographers Israel Aloni and Lee Brummer. SCHISM and SOMETHING TO DO, SOMEONE TO LOVE, SOMETHING TO LOOK FORWARD TO are the upcoming productions featured on a six-show tour between
28 Sep-6 Oct 2022
in Stockholm, Säter, Uddevalla, and Gothenburg (SE). Full details of the tour and tickets can be found
here
.
ilYoung presents two new contemporary dance works this August and September in an 11-performance nationwide tour. BEFORE THIS and SOMETIMES, NOT ALWAYS are the upcoming productions by ilDance's professional junior dance company and tickets are now available
here
. ilYoung is ilDance's project-based professional junior dance company. It focuses particularly on giving emerging dance artists professional experience in contemporary dance practices, production, and performance while also offering them ongoing mentorship.
Find out more about ilDance at
madeintheweb.com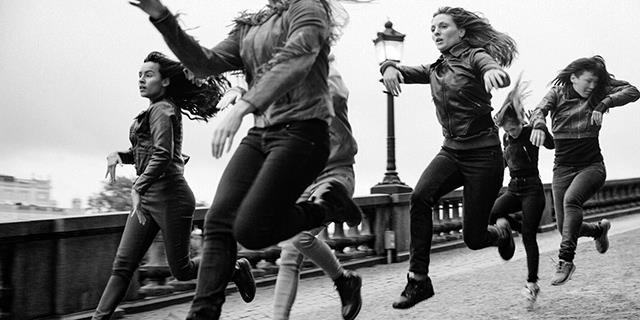 In the city choreography CITY HORSES by the artist duo Byström Källblad, a whole bunch of female dancers suddenly appear on the streets and squares, stomping and galloping through the city, a living monument in constant motion, celebrating female courage and power of all ages. CITY HORSES will tour to Prague, Roskilde, Figueres, Berlin, Stockholm, Barcelona, and Oslo this summer and autumn. In 2023, CITY HORSES will go to Amsterdam and Vilnius.
CITY HORSES is selected for the tour program
Big Pulse Dance Alliance
, a major dance festival project, where 12 European dance festivals and institutions work together to promote, strengthen and broaden the reach of contemporary dance. Watch a presentation of CITY HORSES
here
.
Tour dates:
6-7 Aug 2022
, Tanz im August Berlin/Big Pulse (DE),
20-21 Aug 2022,
Stockholm Kulturfestival/Big Pulse (SE),
15-16 Oct 2022
, CODA Oslo International Dance Festival/Big Pulse (NO).
Find out more about Byström Källblad at
madeintheweb.com
All the best from the team at MADEIN-THEWEB.COM and all our joint members.
FOLLOW US


on
Facebook
&
Twitter
MADE IN the web
www.madein-theweb.com is a website displaying Nordic performing arts intended for an international audience.
MADE IN the web is an initiative created by Loco World with the intention to increase the visibility of Nordic performing arts.
Loco World/MADEIN is an organization supported by the Swedish Arts Council for its international activities.

MADE IN the web
Loco World, Järnvägsgatan 36, SE-131 54 Nacka, Sweden
Phone: +46 (0)73 324 11 14, email:info@madein-theweb.com, internet: www.madein-theweb.com