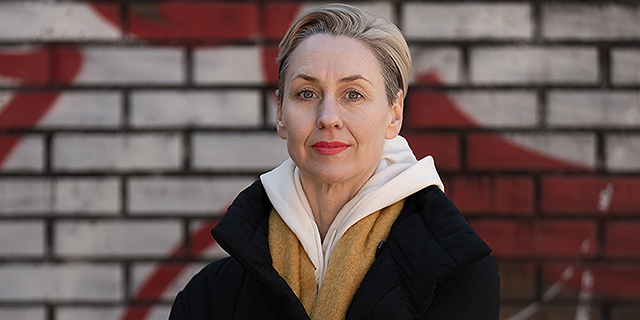 Kristine Slettevold has been appointed new artistic director of Cullberg (SE). Slettevold is currently active as a dancer and as Head of the Department of Dance at Stockholm University of the Arts (SKH). Kristine Slettevold will take up her new assignment after the summer.
- I am extremely happy and eager for this exciting mission! It is a challenging and very inspiring assignment. Cullberg has fantastic dancers and employees and I look forward to creating a creative work environment and a place for the development of contemporary dance art
, says Kristine Slettevold. Read more
here
.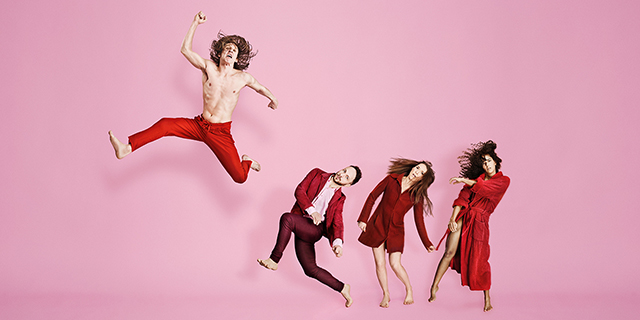 Everyday life turned inside out! RESIDENT is a physical action performance about the extraordinary experiences in ordinary life in a completely normal residential area...
DON GNU turns life in an ordinary apartment building inside out, and what you thought were ordinary and dull everyday actions suddenly turn into something very touching and humorous! In close collaboration with the residents of Høje Gladsaxe and with a huge amount of self-irony, RESIDENT places the deepest secrets of ordinary life into public view. RESIDENT turns the ordinary inside out and everyday life upside down in such a way that makes the media's extreme portrayal of reality look like an outdated cartoon - because here the RESIDENTS are the story! More info and tickets
here
. Watch a trailer
here
.
Performing dates:
30 Apr -12 May 2022
, Mungo Park - Grønnemose Skole, Gladsaxe (DK).
Learn more about DON GNU at
madeintheweb.com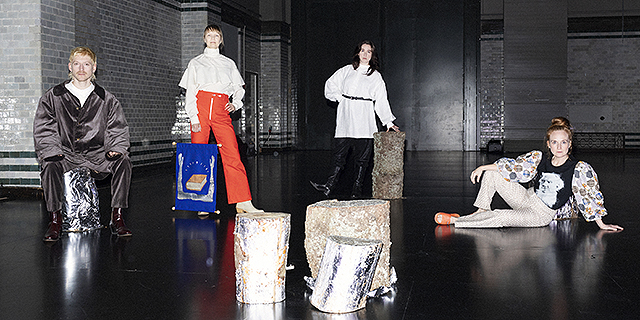 Gunilla Heilborn's new piece 37 HOURS AND 3 MINUTES is now touring, with its first stop at

Fabrik Potsdam

in Germany on

13-14 May 2022

. The presentation will be a part of Potsdamer Tanztage 2022.

37 hours and 3 minutes is the time it takes to read

Anna Karenina

by Lev Tolstoy. With her typical dry humour, Gunilla Heilborn raises questions that were controversial in the 19th century as well as today: one's place in society, morality, technical progress, and political development. The pertinence of Tolstoy's themes is staggering, especially when questioning the relations between Russia and Western Europe.

The piece premiered just weeks before Russia's war on Ukraine started. Let´s hope that it can now be a part of the difficult and important discussions concerning our relation to Russian culture.


Read more about Gunilla Heilborn at madeintheweb.com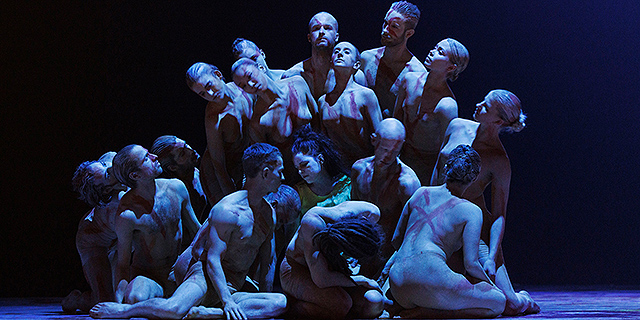 W.A. Mozart's first opera MITRIDATE premiered at the Royal Danish Opera's beautiful 'Old Stage' in Copenhagen (DK) on
8 Apr 2022
. An exciting collaboration between
Skånes Dansteater
,
The Royal Danish Theatre
,
Malmö Opera
, and Concerto Copenhagen. A performance joining the best of dance, music, visual art, and song by the dynamic trio director Ralf Pleger, set designer Alexander Polzin and choreographer Fernando Melo. For more info go
here
.
The performance plays in Copenhagen (DK)
22 and 24 Apr 2022
, and at Malmö Opera (SE)
18, 20 Apr 2022
.
Read more about Skånes Dansteater at
madeintheweb.com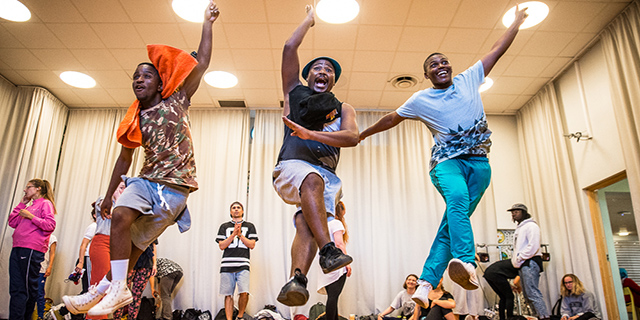 The annual festival AFIA FESTIVAL is back in Stockholm (SE)
7-12 Jun 2022,
after 2 long years of waiting, this year no less than a 5 years anniversary. We are through dance and music celebrating South African culture! Come and join the festival for a week full of isiPanstula and Amapiano dance workshops, lectures, dance battle, concert and rooftop vibes! The festival is hosting South African artists straight from the motherland as well as local Nordic artists.
Artist lineup and full festival schedule will be announced shortly on the website
www.afia.se
. For registrations, info, and contact go
here
.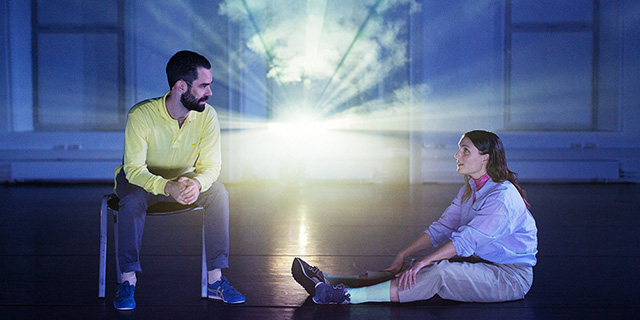 THIS THAT UNRAVELS is a meditation on patterns based on an idea by choreographer Björn Säfsten. Something appearing and disappearing, being relocated and displaced. Sprung from a mutual pulse, shifting between five people, THIS THAT UNRAVELS creates moments of cacophony and exponential progressions. The performance is developed during the fall of 2021 and spring of 2022, in close collaboration with the five dancers in the studio. More info, credits, and tickets
here
.
Co-production Säfsten Produktion, MDT and Rum för dans. The production is carried out with support from Kulturrådet, Stockholms Stad, and Region Stockholm.
Performances THIS THAT UNRAVELS:
21-24 Apr 2022,
MDT
, Stockholm (SE).
In LOST NIGHT Björn Säfsten and dancers Sophie Augot, Alexander Gottfarb and Marianne Kjaersund attempt to approach the feeling of loss. It´s a puzzle of fictional situations whose building blocks process what it means to lose something or someone. In the performance, the dancers use words, sound, song and movement to take in and sing out the choreography. More info, credits, and tickets
here
.
Made possible with support by the Swedish Arts Council, The Swedish Arts Grants Committee, Stockholms Stad. Residencies at The Swedish Arts Council and Arbeitsplatz Wien.
Performances LOST NIGHT:
28-30 Apr 2022,
MDT
, Stockholm (SE)
Find out more about Björn Säfsten at
madeintheweb.com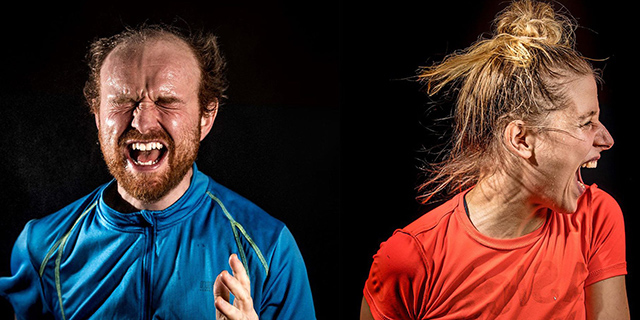 LOCATION X will present
SURVIVORS
performance in
Bora Bora
in Århus, Denmark on
20 Apr 2022
. Finnish tour is happening in November 2022.
SURVIVORS is a performance for two actors, which invites the audience into a tragicomic loop that pursues the all too human feeling of constantly wearing oneself out without really knowing why and for whom. Choreographer Taneli Törmä's movement together with actor-director Anna Lipponen's text creates a 60-minutes long poetical marathon. The spoken word set the body in motion while the dynamics of the moving body inflates the words with a new meaning. A parallel monologue between the two actors brings the audience step by step into a manipulative landscape. FAKE IT UNTIL YOU MAKE IT!
SURVIVORS is created by Taneli Törmä - LOCATION X (DK) in cooperation with STUDIO TOTAL artists (FI). For more info and tickets go
here
. Watch a trailer
here
.
Find out more about Taneli Törmä / LOCATION X at
madeintheweb.com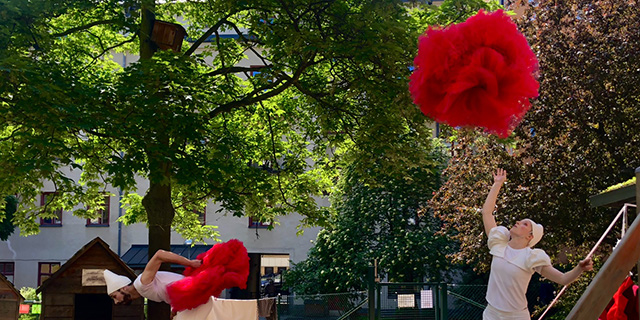 This spring Claire Parsons Co. is going international with shows in Finland and the United Kingdom, as well as being selected to perform at Young Swedstage at the Swedish Bibu Festival alongside the International Assitej gathering in Helsingborg (SE).
Claire Parsons Co. is happy to announce that the company will be performing for the first time in the U.K! The company's signature piece
MARMALADE
will be at two festivals in the UK in May: at the
Norfolk & Norwich Festival
on
25-26 May 2022
and at the
Salisbury International Arts Festival
on
28 May 2022
. Since its premiere in 2013, MARMALADE, aimed at everyone from the age of 2, has played over 700 shows and has visited about fifteen countries, including the USA, Cuba, and South Korea, receiving awards for innovations in performing arts for young audiences.
On
23 Apr 2022,
the outdoor piece
YELLOW
will celebrate
The Day of Dance
in Malmö (SE).
LITTLE SWAN LAKE
is selected to perform at Young Swedstage at the Swedish
Bibu
(Biennial performing arts for children and youth) on
21 May 2022
.
Learn more about Claire Parsons Co. at
madeintheweb.com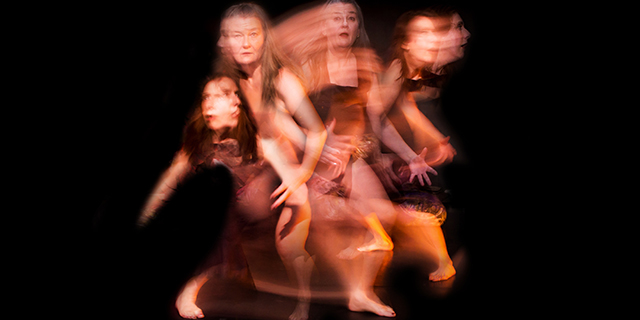 photo: Gustavo Perillo Nogueira
The performance YOUR BODY ISN'T JUST YOU is on tour to the theatre
3Våningen
in Göteborg (SE) on
21-23 Apr 2022.
Your body is not just you. You are inhabited by clusters of bacteria and microbes. What happens when we accept that we are nature and parts of an intricate web of viruses, bacteria, and fungi? Can the microbes in our stomachs speak to us? If so, can we listen to them?
YOUR BODY ISN'T JUST YOU is a performance about collapse and the interaction between humans and nature. Idea, direction, text, and performance by Annika B. Lewis (DK / S) and Fia Adler Sandblad (S). In a balancing act between humour, warmth, and tragedy, Lewis and Sandblad stage the frustration and opportunity they currently find themselves in; the personal crisis and the end of the world. Welcome to a world of new horizons and opportunities! Watch a trailer
here
. More info and tickets
here
.
"… a tasty theatre shot consisting of physical theatre, flavoured with choreography. I will live long on this experience"
– Astrid von Rosen, Danstidningen (SE()
Supported by The Danish Arts Foundation, The City of Aarhus, The City of Gothenburg, Västra Götalandsregionen, Konstnärsnämnden, Nordisk Kulturkontakt, Åbne Scene Aarhus and ABF.
Find out more about Kassandra Production at
madeintheweb.com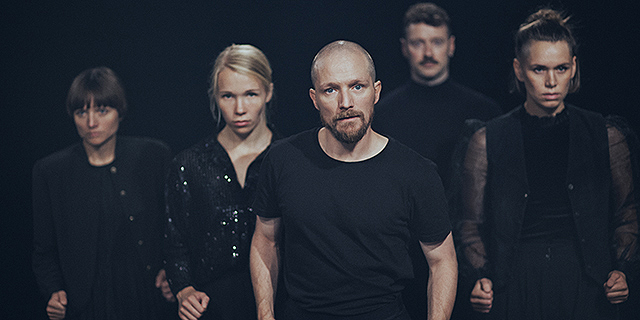 The interactive piece DO AS I SAY will be presented at

Bibu

(Biennial performing arts for children and youth) in Helsingborg (SE)

20-21 May 2022

. The piece is selected both by the Swedish jury selection and Young Swedstage.

DO AS I SAY is a physical dance performance that wants to make our social behavior visible on issues of bullying and authority, with choreography by Lava Markusson and Michael Tang. The performance is interactive and both the audience and dancers receive verbal instructions from a recorded voice, but who is actually in charge? Through abstract choreography and concrete stories, the audience is taken through an emotional and thought-provoking journey. How does group pressure affect us? Who is an authority? Watch a trailer

here

.

The motivation of the jury:

With a clean and consistent choreography that is strengthened by the dancers' group dynamic, the audience is engaged in a provocative and challenging interactive performance, which sheds light on authority and bullying. The audience is faced with difficult dilemmas and must in a thoughtful way reflect on who it really is that decides.

Learn more about Bobbi Lo Produktion at madeintheweb.com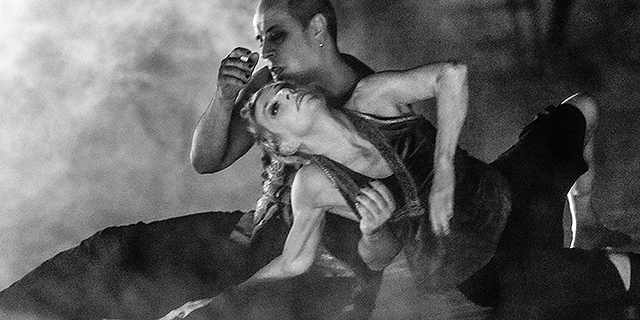 Charlotta Öfverholm is performing in TITANAS in May. TITANAS is a meeting between Sol Picó, Anna Ventura Natsuki and Charlotta Öfverholm. The purest, wildest, and most genuine energies and forces emerge identities fade, skins are exchanged and a dialogue begins between that multiplicity of entities that struggle within us to excel. Wrapped in the music of Judith Farrés and the voices of a choir of twelve women, this triad of warrior goddesses, decidedly powerful, euphoric, and optimistic, is reborn creating a new ideal, utopian and fantastic universe, with no rules to fulfill or archetypes in which to fit in. Watch a trailer
here
.
Performances TITANAS:
18-22 May 2022
,
Palau de les Arts
, Valencia,
29 May 2022
,
Teatre Principal de Castelló
, Castelló de la Plana (ES).
Charlotta Öfverholm presents two perfomances at
ULM MOVES! Das Ulmer Tanz-Festival
, in Ulm (DE):
IN A CAGE OF LIGHT
(watch a trailer
here
) on
11 Jun 2022
and
LUCKY
(watch a trailer
here
) on
12 Jun 2022.
After the festival in Ulm Charlotta travels to
Elixir Festival at Sadlers Wells
in London (UK) to run her WORKSHOP FOR 65+ on
15 Jun 2022
and to perform LUCKY on
16 Jun 2022.
Read more about Charlotta Öfverholm at
madeintheweb.com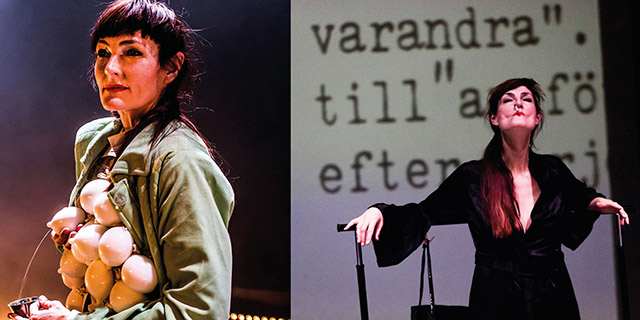 On
13-15 May 2022
, the acclaimed documentary-musical
MY MOTHER
, which premiered in 2016, is back with guest performances at the
Strindbergs Intima Teater
in Stockholm (SE). MY MOTHER is a celebration of all mothers in the shape of a new genre, a documentary-musical, where all mothers, no matter how mad, bad or sad will get some loving attention. Engelkes calls it an embracing celebration of pleasure and pain. The performance brings in documentary material and performing arts together in the space between personal and global issues. Engelkes directs and performs MY MOTHER with music by sound designer Willi Bopp, in collaboration with text writer Sophie Holgersson and filmmaker Erik Pauser. The continuation, MY MOTHER part ll, with the audience telling about their mother will be performed after the shows.
THE GOLD
, Charlotte Engelkes' playful version of Rickard Wagner's opera The Reingold, premiered at the Regional Theater in Växjö (SE) on
9 Apr 2022,
with the theatre´s own ensemble. The performance will be shown throughout the region Blekinge Kronoberg (SE) during the spring.
Find out more about Charlotte Engelkes at
madeintheweb.com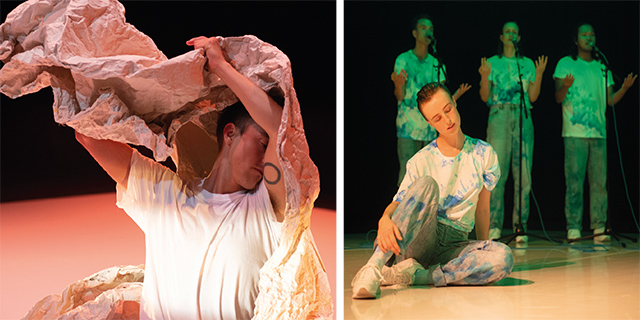 photo: Chrisander Brun, Graham Adey
A SENSORAL LECTURE is a solo performance by and with Sindri Runudde, in which we encounter five voices through metaphoric dating scenarios. The show deals with auditory romance and love at first frequency, an exploration of sound, and especially the voice, as touch. Through dance, dialogue, and movement exercises, the audience is invited to a sensoral lecture with humour, imagination, and sensitivity. Together with composer Marta Forsberg, Sindri explored the concept of a voice message and the culture of auditive versus text-based SMS. With guidance from Sindri, the audience will be invited to try this practice during the performance.
Performances:
4-6 May 2022
, STHLM DANS /
Dansens Hus
, Stockholm (SE),
1 Jul 2022
, Tanssin talo /
ICE HOT Nordic Dance
in Helsinki (FI).
DELIGHTHOUSE AND THE DARK ROOM is created out of different listening scores and somatic practices, that unfold a sonosphere that guides and holds the moving body. Sindri collaborates with composer Markus B. Almqvist and they experiment with audible dances, and how music and sound can be a primary source for choreography and the perception of dance. In this piece, their collaboration extends into a wider process and a dialog with Sindri's text and songwriting blended with Markus's compositions and music production. The sonic methods and songs express both a performance narrative, as well as somatic dance practices.
Performances:
18-19 Jun 2022
, Dansstationen, Malmö (SE). More info coming soon on Dansstationen's website
here
.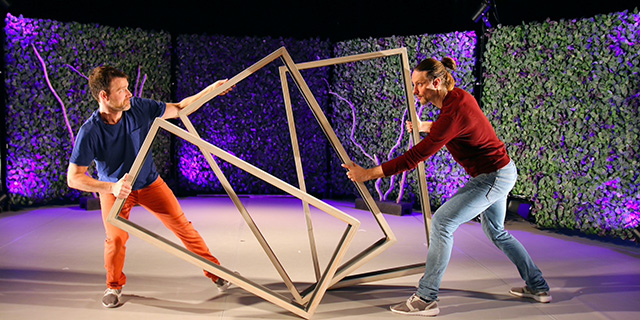 Memory Wax is starting these two upcoming weeks in April with several dance workshops in schools - it's such an energy kick! Finally, we can meet!
In March and April, the company toured with 20 performances of
MY LITTLE BIG ROOM
. Most of the shows were carried out with the support of Region Skåne's
Experimentspåret
, as a part of the project
Bokstart
, a national initiative in Sweden for language stimulating activities for children 0–3 years old. MY LITTLE BIG ROOM is a solo where Daniel discovers that imagination lives everywhere and in anything. is special due to its magical mini format and can be presented in indoor and outdoor settings.
Coming up in May is the performance
INSIDE OUT
, a playful and poetic duet, using the frame as an object and metaphor. A journey from sheer joy to more complex and mixed emotions while growing up. Read more
here
.
Tour dates
INSIDE OUT
:
3-5 May 2022
, schoolperformances in Landskrona (SE),
7 May 2022
, Kävlinge kyrkpark (SE) (outdoor performance)
9 May 2022
, Valfisken, Simrishamn (SE)
Learn more about Memory Wax at
madeintheweb.com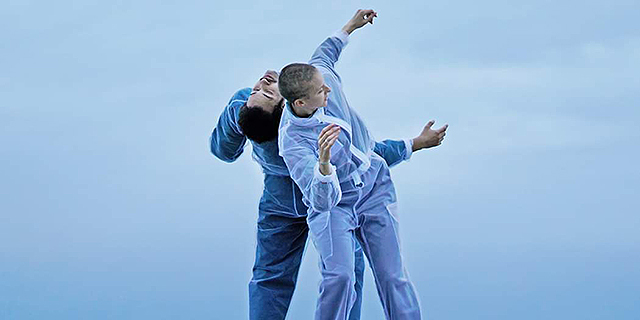 With a desire for the magical world, the dancers are honoring the state of being and feeling as a way to connect to our most important life source – water. [...IT IS CONTAINED IN...] is an honest journey together through nothing and something, little and much, silence and harmony, stillness and movement. An opportunity to tune in and communicate with each other spiritually, emotionally, and without words. Feel, adapt, remember, connect, communicate, be.
During the creative process, three keywords appeared that the choreographers Yared Tilahun Cederlund and Joanna Holewa Chrona held as a mantra: "
We want to be human, the magic world, and honor water".
For more info about the artist go
here
.
Performances:
27-28 Apr 2022,
Atalante
, Göteborg (SE),
4-5 May 2022,
MDT
, Stockholm.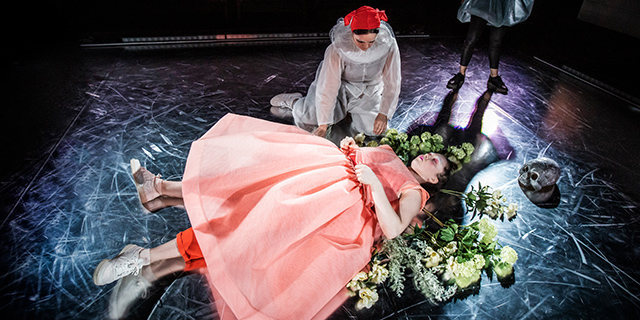 It's time to revisit this classic story in choreographer Örjan Andersson's interpretation!
EFTER HAMLET
(After Hamlet) premieres
20 Apr 2022
at Regionteater Väst, Borås (SE).
Difficulty, youthful frustration, and existential anxiety are the themes in Shakespeare's classic HAMLET, but how does that translate to suit children between the ages of 6 and 9? The answer is that it is simply a matter of being human and that the general human issues are just as suitable for children as for adults. With imagination, humor, body, and words, the great emotions and the young person's despair in the face of the world's madness are examined in this dance performance from Regionteater Väst. On stage, we see four dancers and an actor. On tour this spring!
Read more about Regionteater Väst at
madeintheweb.com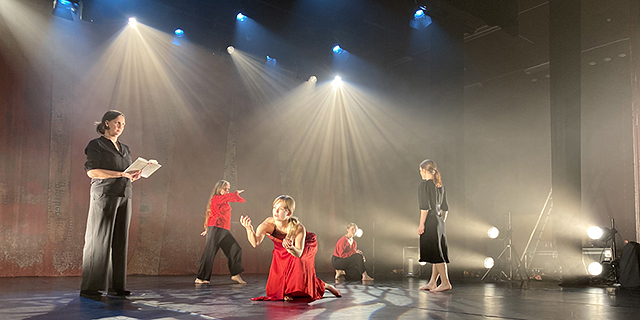 Korda Art in Motion Dance Company starts a new collaboration with the
Folkteatern i Dalarna
(SE) in April 2022. Choreographer Linda Forsman will create the choreography for the new theatre play
METAMORFOS
, by Jon Karlsson. Premiering deep in the forest of Dalarna on
14 May 2022
.
The company's performance THE CHILD – CHOREOGRAPHED BOOK, will be performed at Folkets Hus, in Ölsta (SE) on
15 May 2022,
in cooperation with Theatre Association Ölsta. THE CHILD - CHOREOGRAPHED BOOK is based on the author Lena de Veen´s debut novel This Short Moment. Lena de Veen reads parts of the book, choreographer Linda Forsman and visual artist / scenographer / lighting designer / musician Lou T Lundqvist interpret the book in dance, image, music, and film. Produced with the support from the Swedish Arts Council/Kulturrådet, Region Dalarna, ABF Hofors, Folkets Hus Hofors and Region Gävleborg. For more info visit the artist's website
here
.
"Delicious, comforting, and important when Lena de Veen's book becomes dance.
" Arbetarbladet (SE)
Learn more about Korda Art in Motion Dance Company at
madeintheweb.com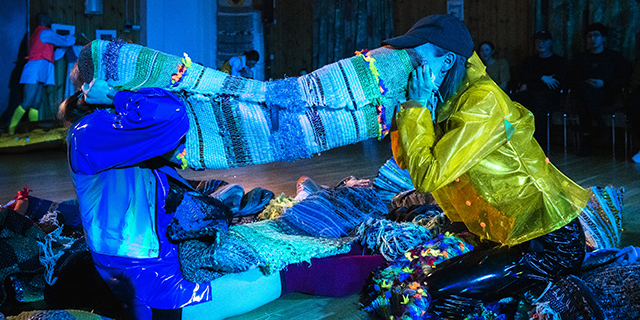 Norrdans' performance WHATEVER YOU WANT is a simultaneous innovation and exploration of the expression of national identity. The piece combines, blends, and updates traditional folk dance to create a new expression of belonging, curiosity, and respect. The minds behind WHATEVER YOU WANT are dancer/choreographer Ludwig Daae and costume designer/interactive artist Tove Berglund, and the goal is a new folk dance that exemplifies the melting pot of intercultural society. With inspiration from the international ensembles' own nationalities, WHATEVER YOU WANT presents a strikingly new, yet familiar, folk experience.

WHATEVER YOU WANT will have its revival premiere on

20 May 2022

in Ånge (SE). Learn more

here

.


Read more about Norrdans at madeintheweb.com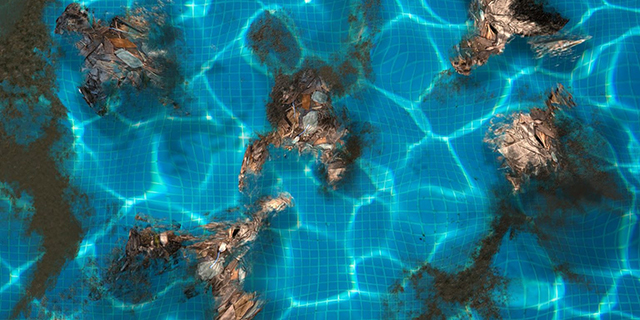 photo: Convoi Exceptionell

CRAWL CRAWL CRAWL is a newly written staged choral work for twelve singers, from Aarhus based ENSEMBLE EDGE, in a swimming pool. Convoi Exceptionnel dives into the welfare state, class differences, and inequality. The singers become a flock striving for meaning, cohesion, or protest, and through the polyphony of the choir, the theme of the work emerges. The audience sits close to the pool edge, where the singers in the water, wearing specially designed costumes, create fluid choreographic images. This is a unique meeting between music, choreography, and architecture. Concept, stage direction by Jon R. Skulberg. For more info, credits and tickets go here.

Production: Convoi Exceptionnel. Co-production: Bora Bora, Passage Festival, Dansehallerne. Supported by: Danish Arts Foundation, Augustinus Foundation, William Demant Foundation, The Obel Family Foundation, Wilhelm Hansen Foundation, Danish Actors` Accusation, City of Aarhus.

Performances CRAWL CRAWL CRAWL:

4-6 Jun 2022

, Aarhus (DK),

28-29 Jul 2022

, PASSAGE festival, Helsingør (DK).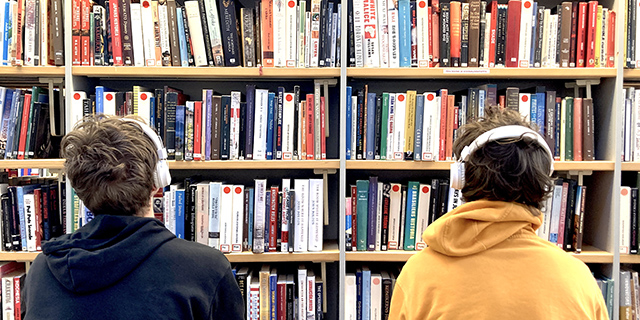 The company Johanssons pelargoner och dans received funding from The Postcode Foundation and The Swedish Arts Council to execute the two-year-long project FOLK//BIBLIOTEK. The project will take place in 10 different public libraries around Sweden and wants to investigate how performing arts can be used to make an important public space accessible to children and young people.
In the project, a site-specific and interactive performance will be created, that takes place in a public library. The audience – children and young people between the ages of 10 and 15 – will participate in the performance by following instructions in headphones and moving around in the library environment. The performance invites the audience to a different and innovative way of visiting the library. Instead of going there as a regular visitor, the performance is an opportunity for an artistic exploration of the place. For more info, go
here
.
Find out more about Johanssons pelargoner och dans at
madeintheweb.com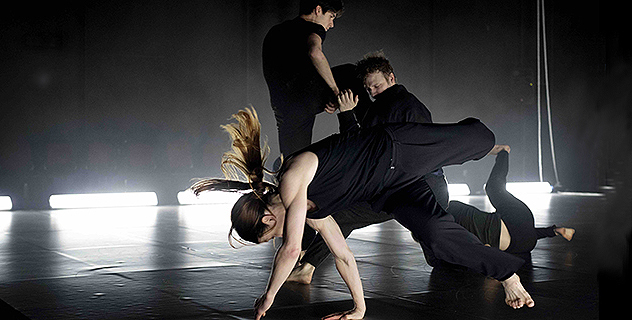 The company Art of Spectra is AIR- Artist in Residence at Vara Concert Hall (SE) in 2022. The new multidisciplinary production IN YOUR HEAD with 30 artists on stage, is in process and premieres in October 2022. More info
here
.
The choreographer Peter Svenzon's work
TENSION
goes on tour in May. The performance was filmed at Vara Concert Hall and will be streamed at
Kalvfestivalen
among other places. Watch a trailer
here
.
"Peter Svenzon is known for his ability to give dance art additional dimensions, where it tells and entertains with his cinematic expression. In "Tension" he surpasses his own reputation."
NSD (SE)
Tour dates:
2-3 May 2022
,
Kulturhuset Stadsteatern
, Stockholm (SE),
5 May 2022
,
Skånes Dansteater
, Malmö (SE),
13 May 2022
, Klub Zak, Gdansk (PL),
17-18 May 2022
,
Stora Teatern
, Gothenburg (SE).
The finalizing work with the short dance/art film RUM 444, directed and choreographed by Peter Svenzon is in progress!
Find out more about Art of Spectra at
madeintheweb.com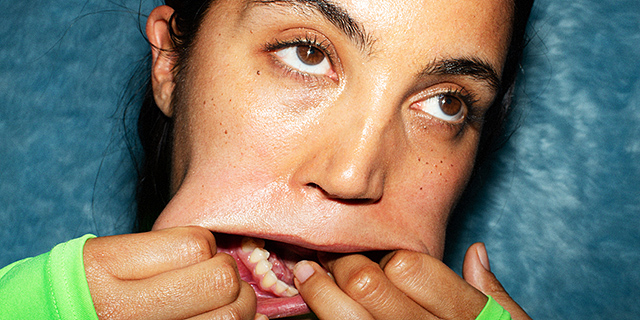 photo: Märta Thisner
BamBam Frost's piece YES is presented on 1
9-20 May 2022
at
TOU
in Stavanger (NO) and at
Ice Hot Nordic Dance
in Helsinki (FI) on
30 Jun 2022
.
YES is a cascade of pleasure, sadness, and dreams of possibilities. Morphing through a constant of what has been and what is. YES insists on fiction in the imagining of what could be and how to get there. YES works with the healing powers of water and the storm's revolutionary potential. Yes yes yes. This could be something. YES is soft, YES is dense, YES is tension and release, YES is too much and not enough. In her work, Frost is dealing with questions of how to create more sustainable ways of existing individually and together. YES is BamBam Frost's second full-evening work, following her debut with SORRY in 2018. For more info go
here
.
Production by Sara Bergsmark, Jessie McLaughlin (MDT), Nordberg Movement.Co production by MDT and Säfsten Produktion. Supported by Kulturrådet, The Swedish Arts Grants Committee, Stockholm Stad and Life Long Burning – Towards a sustainable Eco-System for Contemporary Dance in Europe project (2018-2022) supported by the Creative Europe programme of the European Union.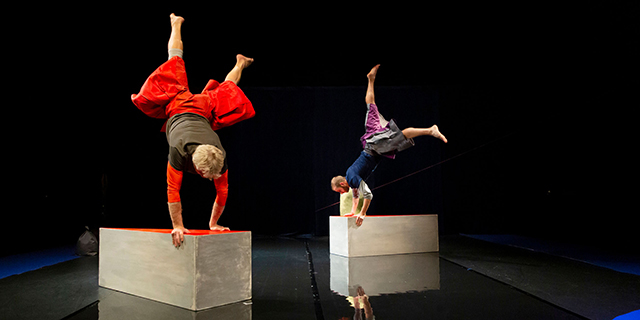 The company Ingrid Olterman Dans is working on the upcoming production BRIDGES, which opens in September. BRIDGES is a development of the interactive method created in the performance ISLANDS. The company is working closely with exploring the arts through various senses. A performance for the younger audience and persons with intellectual disabilities.

The company just finished a tour to the north of Sweden with
FRICTION
, performing in Tierp, Härnösand, Hudiksvall, and Sundsvall. On
21-22 Apr 2022
FRICTION is touring to Göteborg (SE) for 4 sold-out performances at Atalante. The plan is to perform FRICTION at the festival Visioni in Bologna 2023, where
SHELTER TREES
and
ISLANDS
have been shown. The artistic director Ingrid Olterman visited the festival recently – more info to come!
The company has four additional performances on tour this spring; the outdoors, interactive performance SHELTER TREES, the classroom performance IF POSSIBLE, READ AND MOVE at libraries, and
BLUDDERBLAD
,
a performance for children 3-7 years old. In total 70 performances. To find out more visit the website
here
.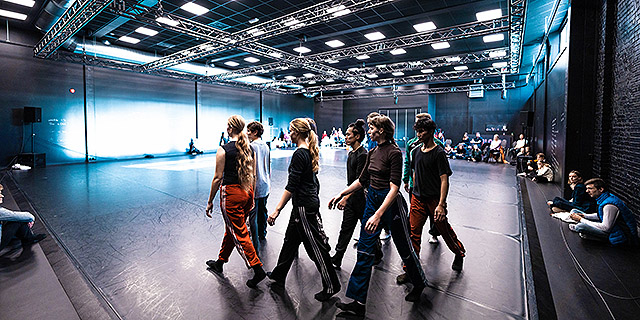 The Norwegian company Nagelhus Schia Productions has the pleasure of announcing the third choreographer's residency in Studio NSP. The residency will take place in week 1 and 2 2023, giving a professional choreographer the opportunity to work with the young dancers in NSP 2.
The candidate will receive a NOK 20 000 grant and accommodation if necessary. Norwegian choreographers and international choreographers living and working in Norway are welcome to apply. Application deadline:
16 May 2022
. Visit
the website
for more information.
Learn more about Nagelhus Schia Productions at
madeintheweb.com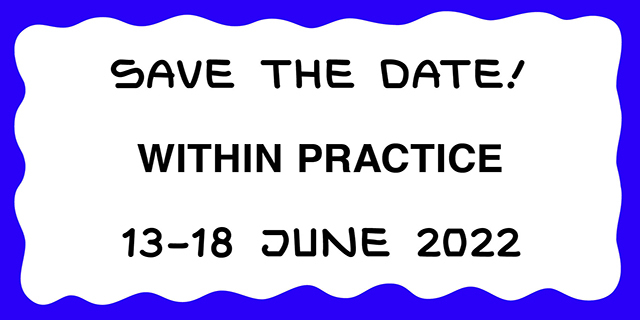 The contemporary dance practice festival WITHIN PRACTICE is back! In 2022 W WITHIN PRACTICE will be in conjunction with the final week of MDTs summer festival Lustholmen in Stockholm (SE)
13–18 June 2022
. Teaming up with Anrikningsverket, the festival will also for the first time ever present a number of concerts.
This year's festival will open up to include even more formats: a series of artist conversations, contemplative concerts, and performances, as well as a festival finale party – a celebratory bang! As in previous editions of the festival, you will find a rich program of workshops, practice presentations, and sharing sessions with a fantastic line-up of artists, including Bambam Frost, Liz Kinoshita, Samlingen, Alma Söderberg, Tiran Willemse, Andros Zins-Browne among others. So, come, take part, share, listen, watch and indulge yourself in the core of dance-making, and experience the practices themselves. Read more
here
.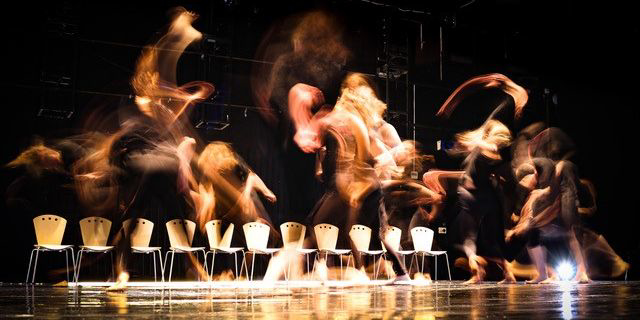 As part of the creative process for Israel Aloni's new project
SCHISM
, ilDance and Världskulturmuseet in Gothenburg (SE) invite the public to partake in a gathering situated within the exhibitions, to collectively discuss the notion of mental and physical borders. The gathering will include an open conversation with the potential to develop collective knowledge, a component of physical-movement exploration, and an opportunity to connect as a community.
Following two events in March and April, the final gathering titled
Gender Binary
will take place on
8 May 2022
, within the exhibition
Together
. Free tickets for the event can be booked
here
.
Find out more about ilDance at
madeintheweb.com
All the best from the team at MADEIN-THEWEB.COM and all our joint members.
FOLLOW US


on
Facebook
&
Twitter
MADE IN the web
www.madein-theweb.com is a website displaying Nordic performing arts intended for an international audience.
MADE IN the web is an initiative created by Loco World with the intention to increase the visibility of Nordic performing arts.
Loco World/MADEIN is an organization supported by the Swedish Arts Council for its international activities.

MADE IN the web
Loco World, Järnvägsgatan 36, SE-131 54 Nacka, Sweden
Phone: +46 (0)73 324 11 14, email:info@madein-theweb.com, internet: www.madein-theweb.com