The past few years have been a real test for humanity. Once we felt as if the pandemic was slowly fading away another type of crisis emerged where both written and unwritten rules for how we are to live side by side have been ignored. We should always remind ourselves of the Universal Declaration of Human rights, and not least Article 1 where it is stated that "All human beings are born free and equal in dignity and rights. They are endowed with reason and conscience and should act towards one another in a spirit of brotherhood.". I am certain that the acts and violations happening right now will eventually be properly evidenced, assessed and judged by relevant courts. It is however encouraging to see the amount of people opening their hearts and helping each other in these challenging times. With the light slowly coming back outside, I hope it gives you the same joy and new strengths as it gives me. Despite all the uncertainty in the world right now, we can always trust that the sun will continue to shine and at least for me, that gives me hope for the future.

In support of the people having to leave their family and homes in Ukraine we have both collected clothing and made a donation to UNHCR. We especially want to thank the Akelius Foundation for the generosity of doubling all donations made.

Despite the global situation the last two months have been very exciting for us at Synch, with many things going on; for example, our successful event Synch 4 Days, a team-building activity, and a birthday.

You'll read more about it in this edition of SynchZipped, along with much more. It's brought to you in a "zipped" format where you can follow links to unzip more information if you find the subject interesting.

This is the second edition of our newsletter, but our ambition is that many more will come. So please let me know if you want to read about anything special in SynchZipped - it's made for all of us!

I hope to see you around soon, both in the digital and physical world. And don't forget to keep on embracing the light.

Until next time,

Jim
During four days in January, lawyers, experts, and speakers from Synch and other inspiring companies delved into law and legal tech at our signature event Synch4Days, a platform for forward-looking conversations and inspirational discussions. Our guests got a chance to listen to interesting speakers and discuss legal topics with people in the same field.

Some of the speakers were Max Schrems, Founder of Noyb, who talked about the activities around protecting privacy. Cathrin Johansson, Community Manager at Ignite, talked about collaboration between startups and established companies. Magnus Sundqvist, CEO at Maigon who talked about AI-review of agreements and if AI someday can replace the lawyer. Raf Sanchez, Head of Cyber Services at Beazley, and Susanna Brazzini, Assistant Breach Response Manager at Beazley, taught us about some of the challenges of a ransomware attack.

Thank you all who participated and helped make this the best Synch4Days.
Now, we'll start to prepare for next year
We have many talented and leading-edge customers with fantastic potential. And because we're so proud of them, we would love to share their successes with you.



For this edition of SynchZipped, we've talked to Eleonore Hinlopen, Strategic Program Manager at Mastercard | Lighthouse MASSIV.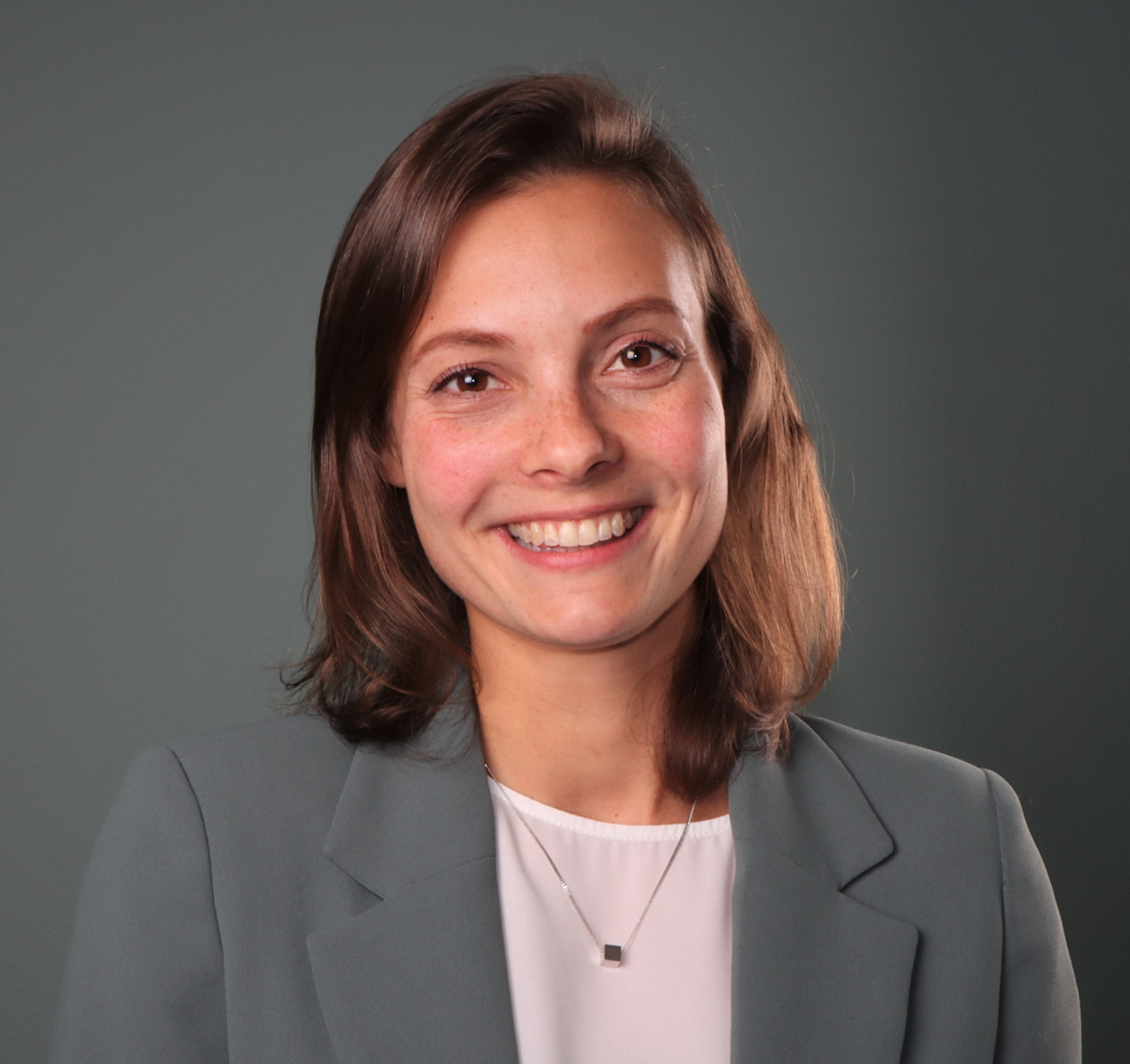 Tell us briefly about your company.


"Mastercard Lighthouse is the leading Nordic & Baltic startup platform for scaling partnerships. With two program tracks; FINITIV, supporting fintech companies, and MASSIV, supporting impact tech companies, Mastercard helps startups to scale their solutions through its regional and global network. Synch is a partner of Lighthouse MASSIV: a program with the vision to help 1 billion people live more prosperous and secure lives by 2025."



Why did you start working with Synch?


"We support many different startups in our Mastercard Lighthouse MASSIV program, varying from agritech to financial inclusion, biotechnology, and tech-focused on carbon footprint reduction. We saw a need from these startups in legal support since they are facing the same sorts of challenges in their scaling journey. Synch is an inspiring legal company, working on the edge of technology and innovation and being experienced in supporting fast-growing companies."



What's the best thing about working with Synch?


"Synch can offer startups a broad selection of legal support, depending on a founder's needs and business area. Founder and CEO Jim Runsten has been a great partner of Mastercard Lighthouse and a valuable advisor to the companies. He connects them to legal support related to funding, IP protection, entering new markets, regulations, and beyond."
Things are happening all the time. Legislators, courts, and other relevant bodies are kept busy, so here are a few highlights of things you may want to know about.
RANKING IN WORLD TRADEMARK REVIEW
Synch has been ranked in WTR 1000, the World's Leading Trademark Professionals. WTR 1000 is a unique guide that identifies the top trademark professionals in key jurisdictions around the globe.

The WTR 1000 focuses exclusively on trademark practice. As a result, it has firmly established itself as the definitive 'go-to' resource for those seeking world-class legal trademark expertise.

"Modern, innovative and dynamic – all perfect words to describe commercial outfit Synch. On the IP front, the crew effortlessly guides startups and international businesses through all phases of the trademark life cycle, with a view to keeping costs low and efficiency high."
Read more
SME FUND GRANTS FOR TRADEMARK AND DESIGN APPLICATIONS
Registration of your intellectual property can be used as an important tool to assert and protect the key aspects of your business and the investments you've made in it. SME Fund is a grant scheme designed to help EU small and medium-sized enterprises (SMEs) intellectual property (IP) rights.

The SME Fund is currently offering financial support for trademark, design, and patent applications to SMEs established in the European Union where SMEs can get up to 75 % reimbursement for their application fees. Therefore, we would like to encourage you to consider what protection you may need and to take advantage of the grant.

Synch's intellectual property experts would be happy to assist you in setting up a strategy and future applications.

For more information please contact My Byström:
my.bystrom@synch.law

Read more
The world is constantly evolving, and so are we. We hope you'll engage with us at the next opportunity, so here is some info on where to meet with us next.
→ Tuesday, March 15, Stockholm: Technology Predictions 2022



For all of you in Stockholm, Jim Runsten will attend Technology Predictions 2022, hosted by GP. Bullhound, on Tuesday, March 15, from 8:30 to 10:00.



GP Bullhound's Partners Carl Wessberg, Daniel Lilliehöök, and Joakim Dal will host a morning full of breakfast, networking, and conversations. During this event, they will introduce the key findings of their annual Technology Predictions research report and reveal the ten trends that will drive digital transformation in 2022.
Read more
→ March 29 to March 31, Alicante, Spain: EUIPO Observatory Working Group



If you're in Alicante during late March, please take the opportunity to say hello to My Byström. She will be there for the EUIPO Observatory Working Group meetings
from March 29 to March 31 in Alicante, Spain.
→ Monday, May 9, Stockholm: New issues in listed companies



Take the opportunity and listen to Mattias Anjou's course on "New issues in listed companies" in Stockholm on May 9.



The course will go through the regulations for new issues of shares (primarily) on the stock market - both directed issues and rights issues. It will provide a good overview of the regulations and contain in-depth studies of some specific issues and practical tips.
Read more
→ May 25 to May 27, San Francisco, USA: ITechLaw 2022
During late May, Jim Runsten will participate in ITechLaw's 2022 World Technology Law Conference & 50th Anniversary Celebration in San Francisco.



ITechLaw is a not-for-profit organization established to inform and educate lawyers about the unique legal issues arising from the evolution, production, marketing, acquisition, and use of information and communications technology. It has a global membership base representing six continents and spanning more than 60 countries.





Read more
We're proud and happy to keep growing as a team. In this edition of SynchZipped, we welcome Aida Conde as Customer Success Manager!
Aida has a Master of Laws (L.LM) in European IP Law from Stockholm University. She has background experience working as a Legal Associate in a Portuguese Law Firm. In recent years, Aida has worked as Partner Relations Manager at Universum with clients in Brazil and Portugal and as a Partner Success Manager at Cint, managing suppliers in the Nordics.

Aida is happy to be joining Synch, not only for the innovation - its modern, legal and technical solutions - but also for its values and culture. By joining Synch, Aida looks forward to making sure we provide the support our clients need and deserve from start, exit and beyond.

Outside of Synch, Aida sings in a Gospel choir and enjoys the company of family, friends, books, and nature.
COOKING CLASS


Thank you to all who participated in our team-building activity when we cooked delicious food together in an exciting cooking class!
Lastly, we won't forget to once again say Happy Birthday to Synch on our 8th anniversary! These eight years wouldn't have been possible without all of you: our colleagues, clients, and partners. Thank you!