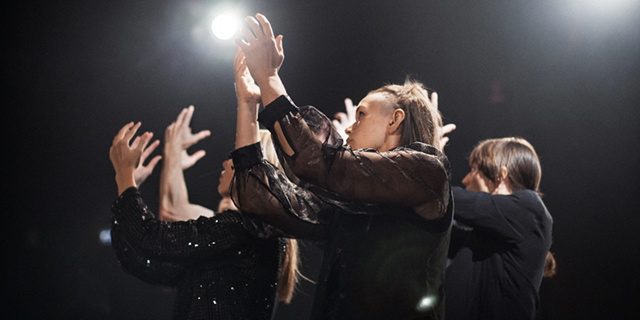 We welcome our new member Bobbi Lo Produktion!
Bobbi Lo Produktion
is a dance company that focuses on creating dance performances for a young audience. The artistic work is in direct contact with the world around us and it is characterized by openness, challenge, and risk-taking. The company's artistic director Lava Markusson is interested in human behavior and how the art for a young audience can question and create dialogue around this. It is important for the company to create performances that speak to all senses and that therefore become open and inclusive. The body and the movement are always the core of the work and it is often integrated with interactive elements that lead to emotions, understanding, and insights that are difficult to reach whit a sitting audience.
Bobbi Lo Produktion is based in Malmö (SE) and has been creating and working in Denmark, Greenland, Norway, and The Farao Islands. The company has a strong Nordic connection and has been collaborating with a number of Nordic cultural institutions.
Learn more about Bobbi Lo Produktion at
madeintheweb.com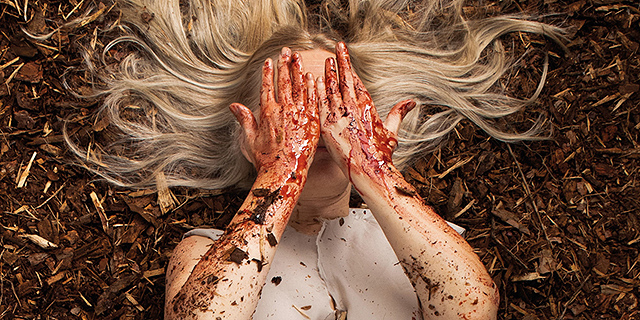 Meet this spring with Susanna Leinonen Company's brand new show ROOTS (In Finnish JUURET). ROOTS brings the potential and deep life experience of elderly people to the stage. The piece delves deep into the memories that live within us and are mirrored on our bodies. The unique stories carried by the human body are interpreted through dance, bridging generations. The premiere takes place at Helsinki's cultural center Stoa
5 Mar 2022
.
Upcoming shows:
5 Mar-2 Apr 2022
ROOTS,
Stoa
, Helsinki (FI)
Learn more about Susanna Leinonen Company at
madeintheweb.com

The second edition of BRÅDJUPA, BLEKINGE DANCE FESTIVAL will take place this summer. Dans i Blekinge and Regionteatern Blekinge Kronoberg will once again host BRÅDJUPA in the small seaside town Karlshamn in the south of Sweden. Brådjupa will take place

31 Aug-4 Sep 2022

.

The BRÅDJUPA festival will continue to offer a wide and heterogeneous range of activities; residence showings, large-scale performances, dance classes, workshops, intimate meetings, social activities, and a warm and welcoming vibe. You are all invited to join!

Find out more about Brådjupa at madeintehweb.com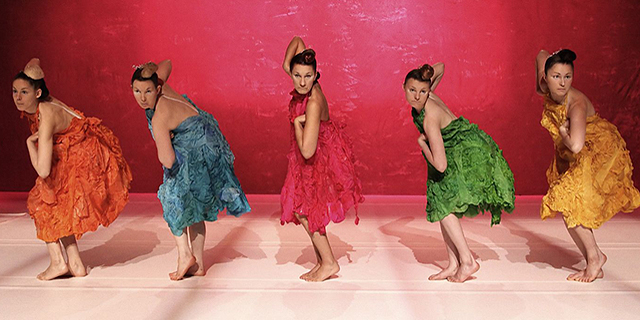 photo: SU-EN Butoh Company
SU-EN Butoh Company is celebrating 30 years of artistic bodies in motion! Welcome to a film screening of BODY AND THE WORLD, artist talks and performances with SU-EN Butoh Company, Peppe Rosvik, and guests at Haglund School in Almunge (SE) on
20, 27 Feb 2022,
and
6, 13, 20 Mar
2022
. More info
here
.
BODY AND THE WORLD is a film about SU-EN Butoh Company's aesthetics and working methods and the development and deepening that 30 years of work with Butoh, choreography, and art projects have brought.
Learn more about SU-EN Butoh Company at
madeintheweb.com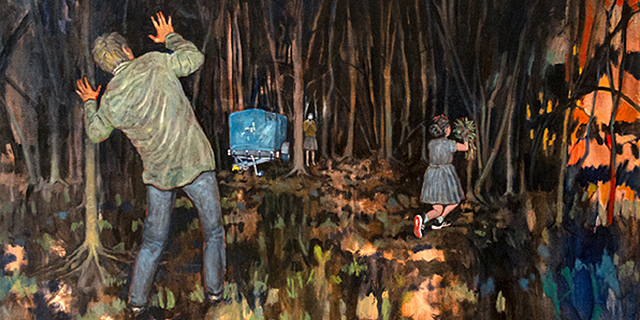 painting:
Staffan Westerlund

THE DAWN CHORUS reflects the hour between day and night. The meeting between those who awaken and tread the streets towards jobs that keep the wheels turning, and those stumbling home after a night on the town. THE DAWN CHORUS invites the audience to visit a moment at dawn when the fog both covers the fields and the dance floors. Choreographer Stina Nyberg and Norrdans blur the border between the real and the magical as the mystical hours of dawn harken for possibilities and change. The performance explores this time of day and night with undertones of environmentalism, speculative dystopia, and a belief that humanity is at its strongest when we work together. Info and tickets here.

THE DAWN CHORUS premieres on

10 Mar 2022

at Dansens Hus/Elverket, Stockholm (SE).

Read more about Norrdans at madeintheweb.com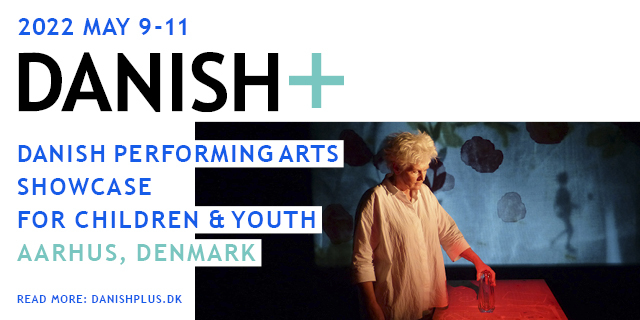 DANISH+ 2022 presents a variety of some of the finest contemporary Danish performing arts for children and youth. Among other performances, you can experience the playful SPLOTCH that is created for the very young with clay, water, hands, and skin, the humourous TANGO by TeaterRUM about a great-grandfather who disappeared to Argentina, and the beautiful SUPPOSE YOU HAD A PORTABLE GRAMOPHONE which is an awarded, loving greeting to the world-famous Danish writer Karen Blixen. With a few exceptions – dance and nonverbal – all performances will be in English, and the performances are regarded as equally compelling for adults as children/youth.
Sign up before
1 Mar 2022
to get hands on an Early Bird Ticket for the three-day programme for DANISH+ 2022. Be aware that there is only a limited amount of tickets for the DANISH+ 2022 Showcase, so be sure to register soon. For more information on DANISH+, visit
www.danishplus.dk
.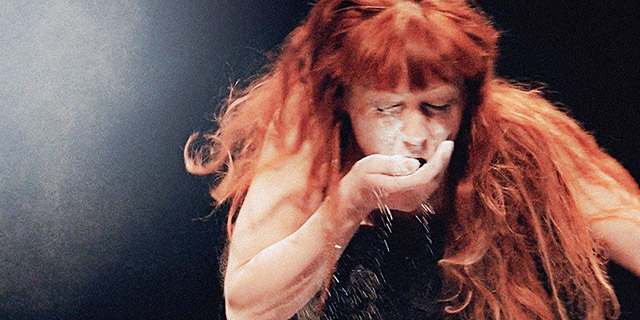 photo: Kassandra Production
HOOKED
opens
15-17 Mar 2022
at theater Bora Bora in Aarhus (DK). Join us for this wild roller coaster ride that oscillates between euphoria and abstinence, fear and pleasure, the highest kick, and the deepest tragedy. With the body as a battlefield, HOOKED sheds light on addiction as a phenomenon – whether it be in the form of gambling, apps, shopping, alcohol, sex, drugs, or painkillers. What is this hunger that drives us? HOOKED is a wake-up call in a scenic hybrid of dance, ritual, visual art, and performance art.
HOOKED is created by a team of international artists, including Danish/Swedish director and performance artist Annika B. Lewis, the Italian/German choreographer and performance artist Morgan Nardi, as well as the acclaimed, border-defying Swedish visual artist Peter Johansson.
HOOKED is coproduced with Bora Bora – dance and visual theatre and theatre FFT. Supported by the Danish Arts Foundation, The City of Aarhus, Knud Højgaards Fond, Overretssagfører L. Zeuthens Mindelegat and DMF.
Find out more about Kassandra Production at
madeintheweb.com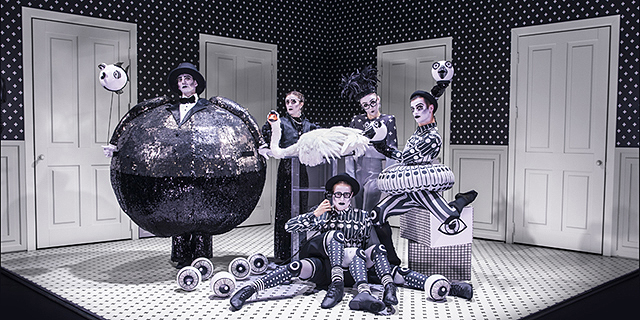 On
14 Feb 2022
, Skånes Dansteater released the acclaimed dance performance CARNIVAL OF THE ANIMALS by Marcos Morau on demand. A tip for all who are looking for a humorous and surreal dance work to watch with the whole family. The film can be seen until
13 Mar 2022
.
– It feels great to be able to give more people the chance to experience this fantastic show! Marcos Morau, Lorena Nogal, and Silvia Delagneau have created a magical world together with our dancers
, says Mira Helenius Martinsson, artistic director and CEO of Skånes Dansteater.
The film can be watched outside of Sweden, so of course, we hope that many international dance lovers will also find this gem.
The production is a unique collaboration between five theatres in the south of Sweden: Regionteatern Blekinge Kronoberg, Byteatern Kalmar Länsteater, Rum för Dans Halland, Kulturhuset Spira Smålands Musik & Teater and Skånes Dansteater. More info
here
.
Read more about Skånes Dansteater at
madeintheweb.com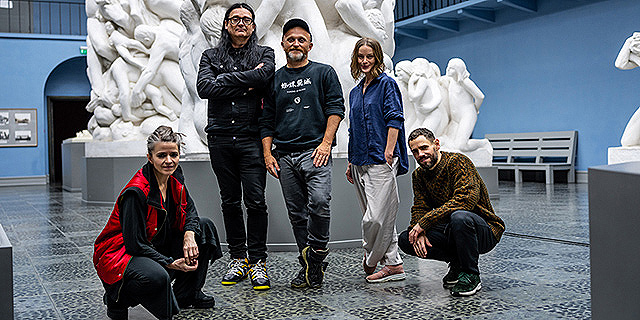 Nagelhus Schia Productions' successful dance performance DUELS will now become a film directed by the renowned Swedish director Jonas Åkerlund. The international film premiere is scheduled for the autumn of 2022.
Åkerlund has directed music videos for Madonna, The Rolling Stones, Beyoncé, Metallica, and Paul McCartney among others, for which he has received several prestigious prizes such as Grammy, Icon, MTV Video Music Awards, and the MVPA Hall of Fame Award.
DUELS is a journey through the Vigeland Museum by Damien Jalet and Erna Omarsdottir. Tickets were in great demand prior to the premiere in 2020, and extra performances were sold out in a few hours. The performance garnered a fantastic review in Frankfurter Allgemeine Zeitung among others and won the prestigious Norwegian Subjekt prize for best stage performance later the same year. More info
here
.
Learn more about Nagelhus Schia Productions at
madeintheweb.com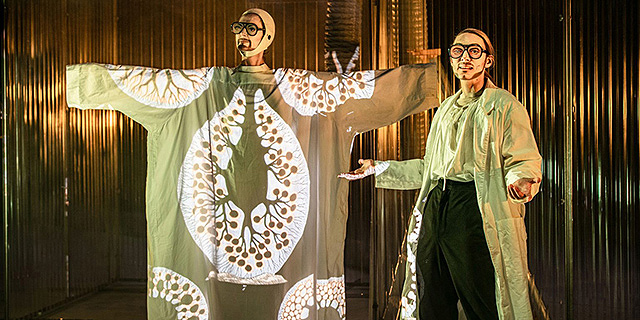 TRANSPLANTATION - a loving dance about identity and existence at the cellular level. Performances at
Dansens hus/ Elverket
Stockholm ( SE)
24-26 Feb 2022
. Engelkes' new performance is based on her own experience from bone marrow transplantation where she ended up having a Y-chromosome. Together with dancer, choreographer, and Drag king, Sofia Södergård, they investigate similarities and who donates what to whom? Where do I stop and you start? Engelkes and Södergård create a life-affirming variety show with dance, cultivation tips, music, stand-up, comedy and drama, passion - and Wagner. TRANSPLANTATION will be on tour with
Dancenet Sweden
in the fall of 2022. More info
here
.
Find out more about Charlotte Engelkes at
madeintheweb.com
The company Johanssons pelargoner och dans is in the middle of creating a new participatory dance performance exploring the Swedish form of aerobic training called "gympa". In MEDELGYMPA they investigate the special type of togetherness that can occur during a session of "gympa". The collective intoxication. The gratitude. All different types of bodies, ages and tempos that sweat together to the roar of thumping bass and brisk instructions. MEDELGYMPA is a performing arts event and a gympa session, a reflection and an action, a ritual, and a meditation on the body and the collective. Created with the support of Swedish Arts Council, Region Stockholm, Gula villan in Järna, Sala municipality, and Danscentrum Stockholm.
MEDELGYMPA premieres in Weld, Stockholm (SE)
2-3 Jun 2022
. For more info go
here
.
Find out more about Johanssons pelargoner och dans at
madeintheweb.com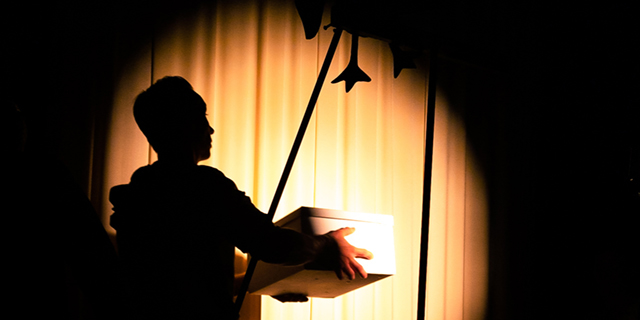 This past week Claire Parsons Co. has embarked on a creative week with a new production – a fictional look at truths, memory, and tactility. PUDER combines magical realism and frivolous statements; dance and a capella singing, soft circus, and acrobatic physicality. PUDER travels through time and space finding the invisible, the fragile, and our individual place in the world. In PUDER the room can be a body and sound is movement. A performance that attempts to change our perspectives and where the unexpected shows up. Claire Parsons Co. will be creating in residency in regional art centers around Stockholm throughout the year. Premier early 2023! Parallel to the production the company will be documenting the artistic process in an intertwining and meta theater adventure.
March will also see performances of
LITTLE SWAN LAKE
and the outdoor performance
YELLOW
at the Hurraa! Festival in Helsinki. For more info go
here
.
Learn more about Claire Parsons Co. at
madeintheweb.com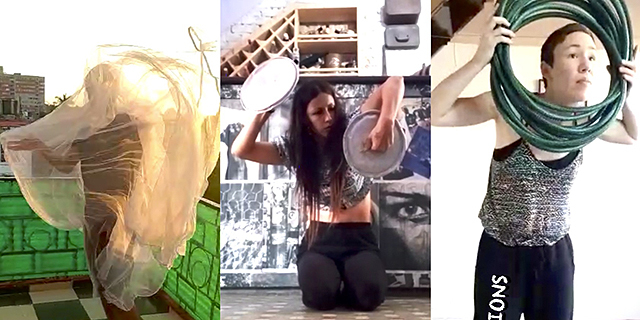 Memory Wax is doing research for their upcoming performance PLAYGROUND. A performance that explores the dynamics and communication of the group through games and play. What roles do we take in interacting with others? What happens when the roles or rules change?
The company started working on PLAYGROUND just before the pandemic started. The work has become even more relevant due to the pandemic and how important it has been to continue playing, continue creating, despite isolation and restrictions. A large part of the development of the work will take place through interactive workshops with different organizations/groups and individuals, at different locations in the Skåne region (SE) and in Cuba. Premiere in autumn of 2023. Read more
here
.
Learn more about Memory Wax at
madeintheweb.com
Virpi Pahkinens new piece VINDVAKA has premiered at
Scenkonst Sörmland
in Eskilsituna (SE) and toured the region of Södermanland in February.
Next up is bringing the performance BLACK RAINBOW to the east coast of Sweden. BLACK RAINBOW will be performed at Stora Teatern, Gothenburg (SE) on
16 Mar 2022
. Tickets and info
here
.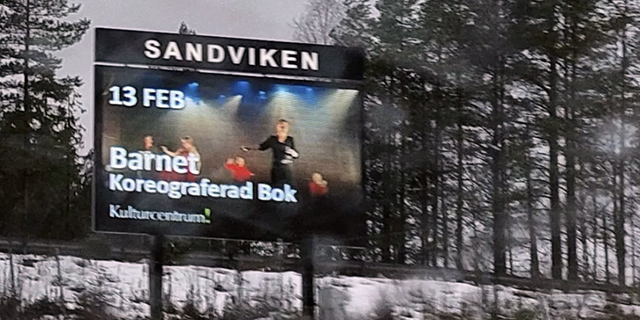 The new performance THE CHILD – CHOREOGRAPHED BOOK, has had its touring premiere in Folkets Hus, in Sandviken (SE)
13 Feb 2022
in cooperation with
Riksteatern
in Sandviken and Gävleborg (SE).
BARNET - THE CHILD - CHOREOGRAPHED BOOK is based on the Author Lena de Veen´s debut novel This Short Moment. The author Lena de Veen reads parts of the book. choreographer Linda Forsman and visual artist / scenographer / lighting designer / musician Lou T Lundqvist interpret the book in dance, image, music and film. Produced with the support from the Swedish Arts Council/Kulturrådet, Region Dalarna, ABF Hofors, Folkets Hus Hofors and Region Gävleborg. For more info visit the artist's website
here
.
"Delicious, comforting and important when Lena de Veen's book becomes dance. A unique and fascinating artistic expression is tested when Lena de Veen's novel becomes a dance performance. Her precise and pictorial language is enhanced by the dancers and grows into the room. The result is delicious, comforting and important.
" Arbetarbladet (SE)
Find out more about Korda Art in Motion Dance Company at
madeintheweb.com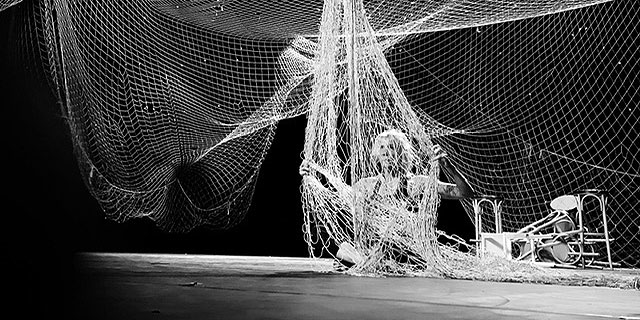 Charlotta Öfverholm is performing in LE SYNDROME DE PÉNÉLOPE by NGC25, France.

Performances:


Read more about Charlotta Öfverholm at madeintheweb.com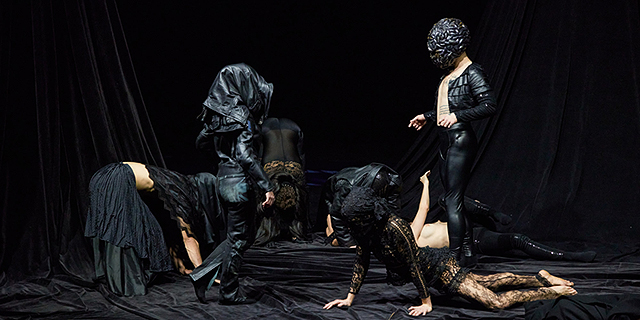 The company is again creating a full-length production with a focus on experimentation and history with all the dancers on stage. The world premiere of
MONUMENT 0.10: THE LIVING MONUMENT
is on
10 Mar 2022
in Studio Bergen with performances
10-12
&
15-19 Mar 2022
, with another performance in Stavanger on March. For more info and tickets go
here
.
In May the double bill
MELLOMLAND
, artistic director Annabelle Bonnéry has engaged two up-and-coming choreographers from the same generation to create a two-part full evening for Carte Blanche. Five and nine dancers meet choreographers Roza Moshtaghi (NO) and Lander Patrick (PT) in a double bill that presents Norwegian and international contemporary dance on the same stage. The performance is co-produced by Bergen International Festival and will premiere as part of the festival on
26 May 2022
.
Find out more about Carte Blanche at
madeintheweb.com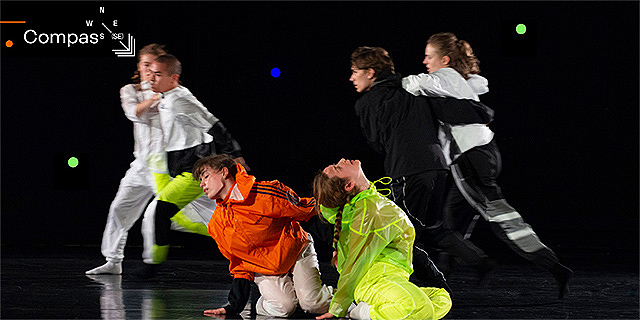 photo: AdeY
The first COMPASS Intensive Weekend will take place in Västra Götaland (SE) on
4-6 March 2022
with space for 30 artists to participate. The Intensive Weekend offers young and emerging artists dance classes, workshops, viewing of a live performance, and an opportunity to jam among other activities. The registration deadline is 24 Feb 2022.
Contact IlDance
for more information. Read more and register for the weekend
here
.
IlDance's artistic director Israel Aloni will participate in the event BEYOND DOOMSDAY - SARAY Iluminado FEAT. ISRAEL ALONI on
20 Feb 2022
in Melbourne (AU). Israel Aloni joins singer Nela Trifkovic and the multi-instrumentalist mavericks of SARAY Iluminado for a mystical journey to the ancient Balkans. Be immersed in a wondrous time when spirits, goddesses, nymphs, and archetypes roamed the Earth. Stream available live and on-demand
here
.
Read more about IlDance at
madeintheweb.com
All the best from the team at MADEIN-THEWEB.COM and all our joint members.
FOLLOW US


on
Facebook
&
Twitter
MADE IN the web
www.madein-theweb.com is a website displaying Nordic performing arts intended for an international audience.
MADE IN the web is an initiative created by Loco World with the intention to increase the visibility of Nordic performing arts.
Loco World/MADEIN is an organization supported by the Swedish Arts Council for its international activities.

MADE IN the web
Loco World, Järnvägsgatan 36, SE-131 54 Nacka, Sweden
Phone: +46 (0)73 324 11 14, email:info@madein-theweb.com, internet: www.madein-theweb.com