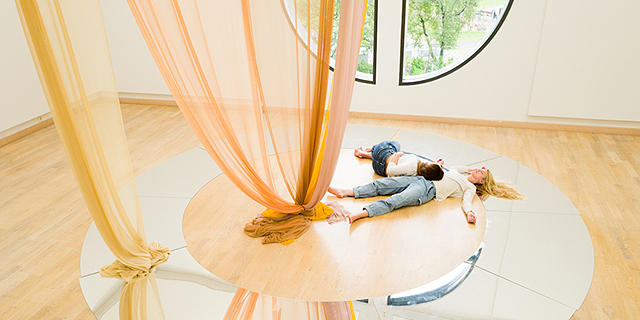 We welcome our new member Katrín Gunnarsdóttir! Katrín Gunnarsdóttir is a choreographer and dancer from Reykjavík, Iceland. In her work, she is interested in soft encounters, quietness and resonance, relentless ever-changing flow, labour of the dancer, and the body as an archive. Her work has been supported and presented by national and international venues and festivals, including Tjarnarbíó Theatre, Reykjavík Dance Festival, Everybody´s Spectacular Festival, The National Theatre of Iceland, K3 Tanzplan Hamburg, ICEHOT Nordic Dance Platform, Bora Bora, wp Zimmer, Kunstencentrum BUDA, Dansearena Nord, Stamsund International Theatre Festival, Theatre ROXY and Dance Base Edinburgh.
Katrín Gunnarsdóttir has choreographed for the Iceland Dance Company and FWD Youth Company. Also done work as a movement director at The National Theatre of Iceland, The Icelandic Opera, Theatre Republique, and Toneelgroep Amsterdam. She has received multiple Icelandic Performing Arts Awards for her work and collaborations for choreography and performance. Also receiving nominations for DV Culture Award and TANZ magazine.
The new work ALDA is premiering in 2022. ALDA is a dance performance installation that draws upon the history of women's collective physical labour and in particular, its relation to repetitive motions and song, to generate a situation of intimate female assembly, convergence, and coalescence.
Find out more about Katrín Gunnarsdóttir at
madeintheweb.com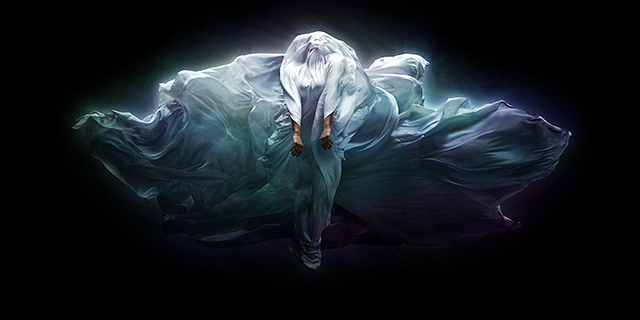 Skånes Dansteater just premiered a new work, OUT OF THE BLUE, by acclaimed Dutch choreographer Anouk van Dijk. Skånes Dansteater joins forces with Malmö Opera Orchestra and Malmö Opera Children's Chorus in this musical journey from Bach to Björk.

OUT OF THE BLUE departs from creation myths present in cultures throughout history until present day, as a group emerge from an abstracted blue world. They collect, invent and parade artefacts from lost, threatened or imagined worlds in ever-changing processions, uniting, colliding and joining forces again.
Out of the Blue
celebrates the power of the imagination, and the resilience to adapt to unstable conditions as we prepare for a future yet unknown. OUT OF THE BLUE world premiered at Malmö Opera (SE),
4 Dec 2021
. Read more about OUT OF THE BLUE
here
.
"a festively colourful Christmas cracker to enjoy this holiday season, complete with gold trimming, sparkles and a confetti shower." Sydsvenskan (SE)

Read more about Skånes Dansteater at
madeintheweb.com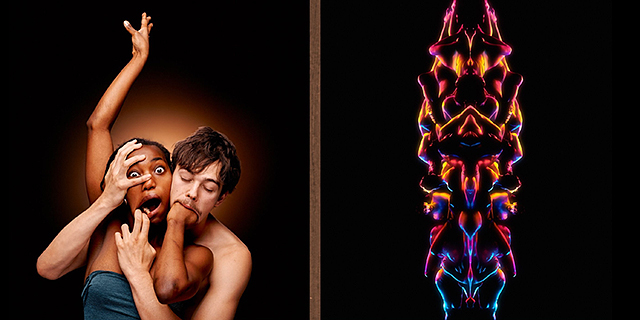 Carte Blanche will open its 2022 season with a trip to Charleroi to perform SOUFFLETTE by François Chaignaud at Palais des Beaux Arts on 26 Jan 2022. More info
here
. Then ØY by Ole Martin Meland will be part of
Ice Hot - Nordic Dance Platform
in Helsinki (FI) on
12 Feb 2022
.
A new exciting collaboration with the Hungarian artist Eszter Salamon is next: the company is again set to create a full-length production with a focus on experimentation and history with all the dancers on stage. The world premiere of MONUMENT 0.10: THE LIVING MONUMENT is
10 March 2022
in Studio Bergen with performances
10-12 and 15-19 March 2022
. More info and tickets
here
.
In MELLOMLAND, artistic director Annabelle Bonnéry has engaged two up-and-coming choreographers from the same generation to create a two-part full evening for Carte Blanche. Five and nine dancers meet choreographers Roza Moshtaghi (NO) and Lander Patrick (PT) in a double bill that presents Norwegian and international contemporary dance on the same stage. The performance is co-produced by Bergen International Festival and will premiere as part of the festival on
26 May 2022
. Read more
here
.
Find out more about Carte Blanche at
madeintheweb.com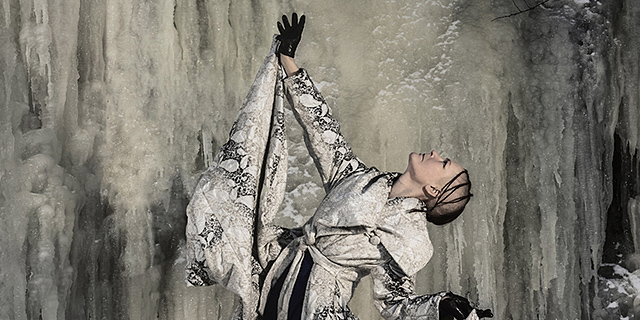 Virpi Pahkinen will create a new piece with inspiration from and collaboration with Sami artists. Four dancers travel through the hydrosphere, exploring how water transforms from liquid and flowing to the bellowing and gushing to finally form itself into the secretly organized pattern of a snow crystal.

Premier in Eskilstuna (SE) at Scenkonst Sörmland on
4 Feb 2022
, and then on tour in the county of Södermanland (SE)
4-20 Feb 2022
. Later in the year, VINDVAKA will tour in Sápmi territory. Tour is arranged by Giron Sámi Teáhter and will travel
16 Sep–2 Oct 2022
.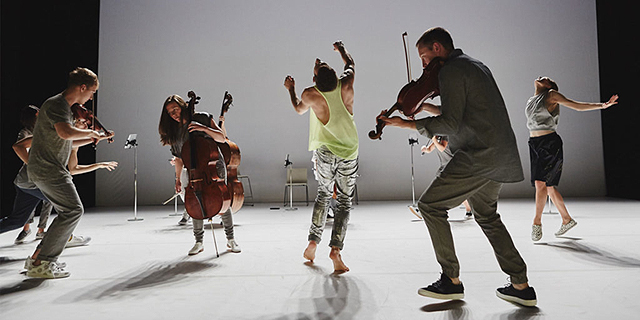 photo: Hugh Carswell
GOLDBERG VARIATIONS - TERNARY PATTERNS FOR INSOMNIA is remounted in Stockholm in June 2022. The work for 11 musicians and 5 dancers opened in 2015 at Dansens Hus in Stockholm. Now the work returns to Stockholm (SE) with performances at
Folkoperan
2-3 June 2022.
Play the opening of the Goldberg Variations to someone today, and usually, they all have heard it – whether in its original form, one of the many transcribed and transposed versions, or in a completely different setting in a totally different genre. It started life as a study for harpsichord; a simple aria, and a set of 30 variations where the aria functions as a hard drive for the whole work. 2015, Örjan Andersson (Andersson Dance) and Jonathan Morton (Scottish Ensemble) added their own. 11 musicians and 5 dancers perform Goldberg Variations as equal partners – both choreographed, the result is a singular experience of musician and dancer performing as one. For more info go
here
.
Production: Andersson Dance, Scottish Ensemble & Nordberg Movement. Co-production: Andersson Dance, Scottish Ensemble, Regionteatern Blekinge Kronoberg & Riksteatern 2015. Made possible with generous support by The Swedish Arts Council, Stockholm Stad, Region Stockholm, Musikverket, and Creative Scotland. Additional school performance presented in collaboration with DANSISTAN.
Find out more about Andersson Dance at
madeintheweb.com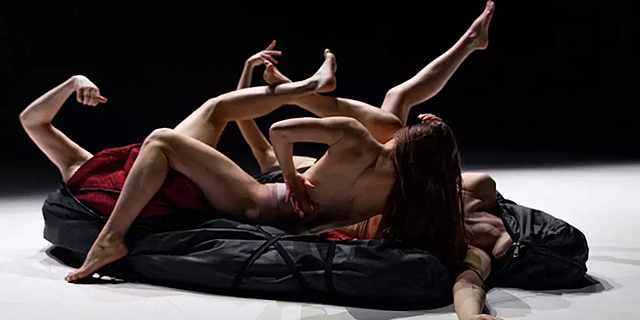 2022 is expected to be a year filled with performances in Finland and abroad for Susanna Leinonen Company. SLC will be showcasing the trilogy: NASTY, TOXIC, and BODY, starring Emmi Hakala, Aino Päivike, Camilla Keihäs, Elina Lindfors, Tatiana Urteva, and Aaron Saira. The year begins with a NASTY show in Tampere (FI). Springtime will be blooming with surprises for the SLC audience. A brand new show ROOTS (fin. juuret) will premiere in March. Senior dancers will take over the stage to share their stories and memories through the potential of mature bodies. While ROOTS are growing, two NASTY shows will appear in Denmark.
Upcoming shows:
1 Jan 2022
NASTY,
Hällä-näyttämö
, Tampere (FI),
5-10 Mar 2022
ROOTS
Stoa
, Helsinki, (FI),
25-26 Mar 2022
NASTY,
Baltoppen Live,
Ballerup/Copenhagen (DK),
4 Apr 2022
ROOTS,
Riihimäen teatteri
, Riihimäki (FI)
Learn more about Susanna Leinonen Company at
madeintheweb.com
The next edition of the showcase which presents some of the finest Danish performing arts for children and youth will take place
9-11 May 2022
. DANISH+ is an international showcase that takes place every other year in the lovely city of Aarhus in Denmark.

The showcase is a unique opportunity for theatre delegates and representatives from around the world to see and experience some of the finest and most outstanding Danish performing arts for children and youth.
With a few exceptions – dance and nonverbal – all performances will be in English, and the performances are regarded as equally compelling for adults as children/youth.
The showcase is initiated and organized by the theatre
Teatret Gruppe 38
- a professional and prizewinning theatre, which has existed since 1972. For more information on DANISH+, visit
www.danishplus.dk
.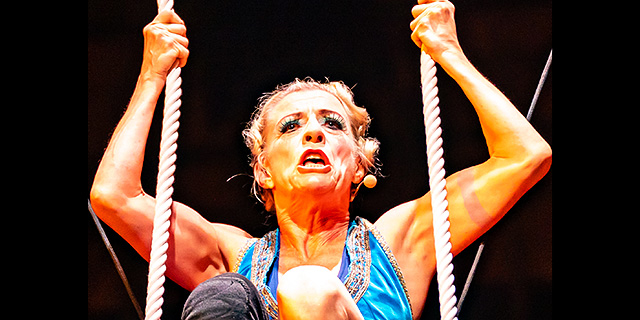 Charlotta Öfverholm and DV8 collegue Jordi Cortes are premiering their new work IN A CAGE OF LIGHT that throws you into a physical world with fast changes between humour and darkness with live music by Lauri Antila at Orion Theatre in Stockholm. Showing
5-9 Jan 2022
. More info
here
.
"I want be close to you. Don´t get too close! Stay away! Please come closer… Please, let me hold you. One day we are gone forever. Trust me! Who does even deserve your trust?"
Charlotta Öfverholms is performing in LE SYNDROME DE PÉNÉLOPE by NGC25, on
21 Jan 2022
at Festival Trajectoire, le quatrain in Haute-Goulaine (FR) and
29 jan 2022
at Festival Complicité, in Huningue (FR). Watch a trailer
here
. Read more
here
.
Find out more about Charlotta Öfverholm at
madeintheweb.com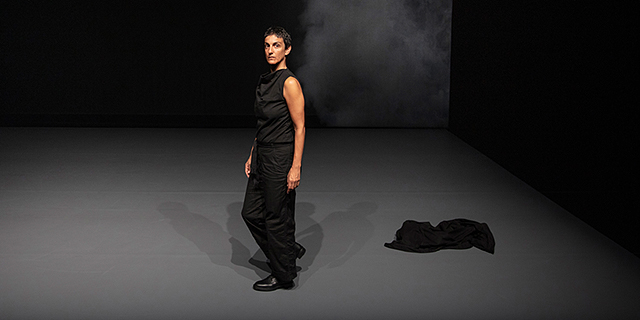 Convoi Exceptionell brings FOR EVER FOUR SEASONS to
Sandnes Kulturhus
(NO) in January and to
ICE HOT - Nordic Dance Platform
in Helsinki (FI) in February.
FOR EVER FOUR SEASONS is a musical, choreographic, and existentialist work that insists on slowness, as an act of resistance against our rapidly accelerating world. At one and the same time, Jon R. Skulberg and Convoi Exceptionnel want to give the audience a sensuous experience, which both pleases and disturbs while posing the fundamental question: What is the role of mankind in the Anthropocene era? Co-production: Bora Bora, Dansehallerne. Supported by Danish Arts Foundation, City of Aarhus, Wilhelm Hansen Foundation, Wanås Konst.
Performances
:
26 Jan 2022
, Sandnes Kulturhus, Sandnes, (NO)
11 Feb 2022,
Louhi Hall, Espoo Cultural Centre as part of Ice Hot - Nordic Dance Platform, Helsinki (FI)
Learn more about Convoi Exceptionnel at
madeintheweb.com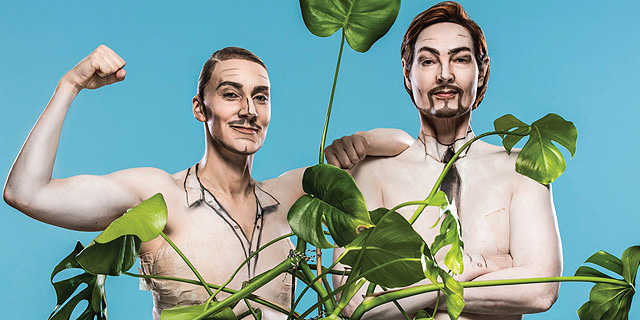 TRANSPLANTATION - a loving dance about identity and existence at the cellular level. Performances at
Dansens hus/ Elverket
Stockholm ( SE)
24-26 Feb 2022
. Engelkes' new performance is based on her own experience from bone marrow transplantation where she ended up having a Y-chromosome. Together with dancer, choreographer, and Drag king, Sofia Södergård, they investigate similarities and who donates what to whom? Where do I stop and you start? Engelkes and Södergård create a life-affirming variety show with dance, cultivation tips, music, stand-up, comedy and drama, passion - and Wagner. TRANSPLANTATION will be on tour with
Dancenet Sweden
in the fall of 2022. More info
here
.
FRÄULEIN JULIE, Charlotte Engelkes new version of August Strindberg's play MISS JULIE at Badische Staatstheater, Karlsruhe (DE) is postponed to 2022. New dates coming soon! Read more on Badische Staatstheater's website
here
.
Find out more about Charlotte Engelkes at
madeintheweb.com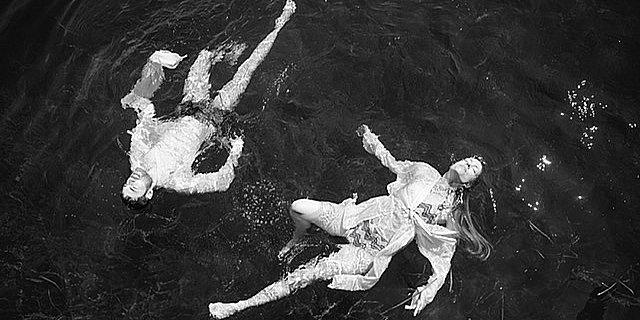 Källblad has premiered the outdoor performance MARE TRANQUILLITATIS / SEA OF TRANQUILITY on the island Tjörn in the Skagerrak sea. To new music by Lisa Ullén the dancers Moa Westerlund and Oliver Mahar dance their way down a mountain rock into the ocean, exploring water as a new habitat for a more organic life. Can we start over? A co-production with Skärhamn municipality and the performing arts festival Avtryck and supported by the Swedish Arts Council.
As selected with CITY HORSES for
Pig Pulse Dance Alliance
Byström Källblad will go to the Winter Intensive seminars in Dartington with Dance Umbrella, an event that should have started in December but has been postponed. Byström Källblad is currently planning for the European tour with Big Pulse Dance Alliance in 2022-23.
Learn more about Byström Källblad at
madeintheweb.com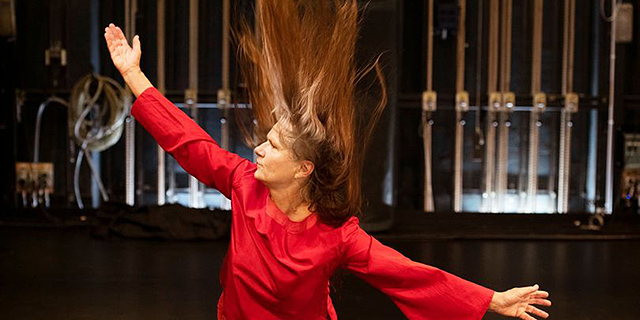 Linda Forsman and Andreas Wartel from KORDA Art in Motion Dance Company participated with choreographers and dance artists in the great project ROOM X at Gävle Teater, in Gävle (SE). Concept and staging by Miguel Cortes and Claudine Ulrich from Flytande Galleriet. ROOM X in Jokkmokk, Karlstad and Gävle was produced by Riksteatern (Sweden´s National Touring Theatre).
ROOM X is a unique experience where the audience wanders freely between dance works in a suggestive sound and light landscape. Visitors are invited to a meeting where local, regional and national dance artists take over the place. The project had its world premiere in 2018 and created exciting meetings between artists and visitors. Now ROOM X continues as a collaborative project with Riksteatern during 2021. Dance artists from different parts of Sweden create a unique ROOM X in each location. More info
here
.
Find out more about Korda Art in Motion Dance Company at
madeintheweb.com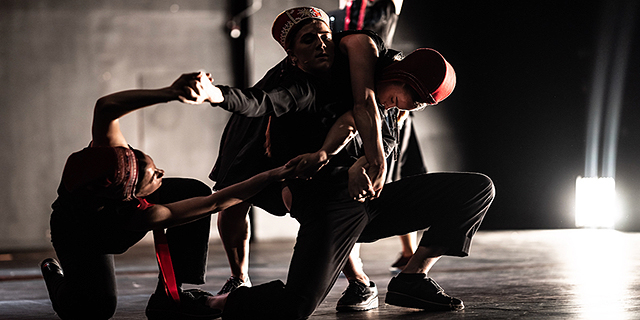 Elle Sofe Saras piece VÁSTÁDUS EANA - THE ANSWER IS LAND is presented at Dansens Hus in Oslo (NO)

4-6 Feb 202

2 and at the festivals Ice Hot - Nordic Dance Platform and Zodiak's Side Step festival in Helsinki (FI)

12-13 Feb 2022

.

VÁSTÁDUS EANA - THE ANSWER IS LAND is a performance that throught dance and yoik reflects on the power of standing together and the awareness for the common ground and nature we stand on. Fellowship and kinship with the nature around us and the earth we live on are the main themes inVÁSTÁDUS EANA - THE ANSWER IS LAND by the Sami choreographer and artist Elle Sofe Sara. The Sami folk music yoik frames this work, and the seven female performers who participate in the performance are all renowned yoikers, dancers and singers. Here, the various art expressions are intertwined into a rarely powerful and beautiful experience. For more info go here.

In collaboration with Davvi - Centre for performing arts, Sámi national theatre beaivváš. Co-producers Arctic arts festival, Norrlandsopraen. Production support from Arts Council Norway, The Sámi Parliament Norway, Nordic council of ministers, The audio and visual fund, Saami council, Dáiddafoanda, Spenn.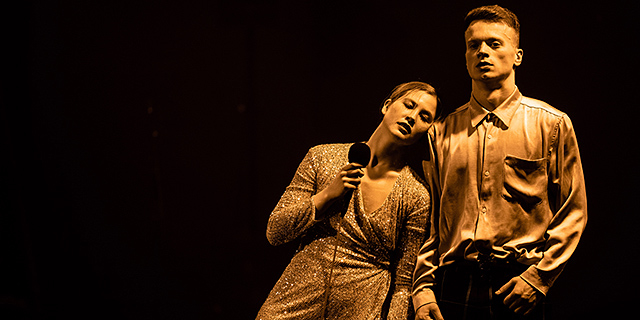 YOU KNOW THIS SONG is on show at the new performance space in Studio NSP until

18 Dec 2021

. YOU KNOW THIS SONG by award-winning choreographer Tom Weinberger is a highly physical, theatrical dance piece that leans into tragedy, loss, and the beauty that lives in grief. It invites us to recognize and sit with the shared experience of being human. Bleeding together fragmented portraits, familiar lyrics, movement, and a strong cinematic aesthetic, the work offers a window through which we can see our own reflection, traveling through the vast landscape of emotions.

Find out more about Nagelhus Schia Productions at madeintheweb.com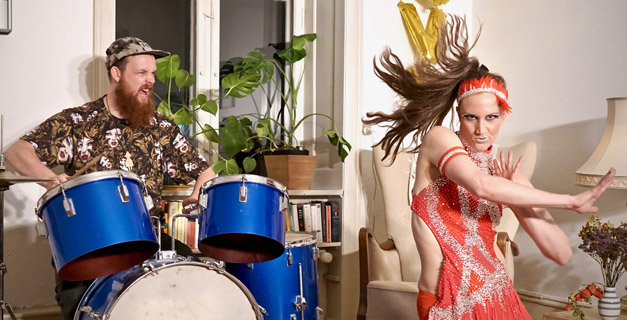 LOCATION X closes the year of the Estonian OPEN YOUR HEART premiere. The OPEN YOUR HEART disco dance performance was performed two times on Sôltumatu Tantsu Lava on

11 and 12 Dec 2021

together with Hilde I Sandvold, Taneli Törmä, and 13 local young dancers. The performance premiered at KFUM / Dansehallerne in Copenhagen (DK) in 2019 and has since then toured Nordic countries in search of community and the joy of dancing supported by local young people. Read more about OPEN YOUR HEART here. Watch a teaser here.

Find out more about Taneli Törmä / Location X at madeintheweb.com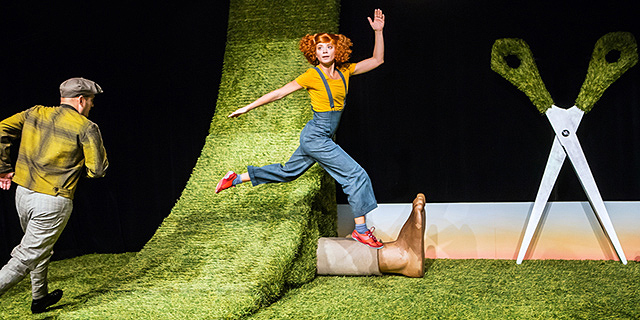 On
15-17 Dec 2021
Claire Parsons Co. is creating a digital experience of a favorite performance for the young audiences:
GRASS
. The stage is covered with grass and a car is about to enter the stage! Two red-headed figures show up and meet a neighbor who really wants to have coffee. GRASS is dance and music, puppetry, and soft circus. An inventive tale of friendship, dreams, and visual magic. An almost original cast will re-open the magic box and meet up in this grassy part of our dreams.
Claire Parsons is participating in Performing Green, preparing to initiate a practice of sustainable touring and networking in the coming year. Performing Green is organized by
Svenska Assitej
part of the International Association of Theatre for Children and Youth. Performing Green will be part of the Assitej International Gathering in May in Helsingborg in southern Sweden. Together with the Swedish performing arts for youth biennal
Bibu
and international touring organization
Swedstage
.
Learn more about Claire Parsons Co. at
madeintheweb.com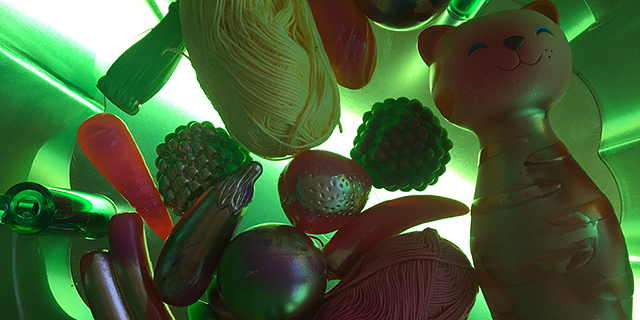 Norrdans and choreographer Rachel Tess dig deep in children's imagination in the interactive piece
MASCOT
. The 6-8 years old children are taken on a physical and sculptural investigation in and outside their classroom, guided by three dancers. The children are given the opportunity to investigate identity by using their own wild imagination and turning the dancers into mascots. The piece MASCOT will be touring classrooms in the north of Sweden from mid-December 2021 and continuing throughout spring 2022.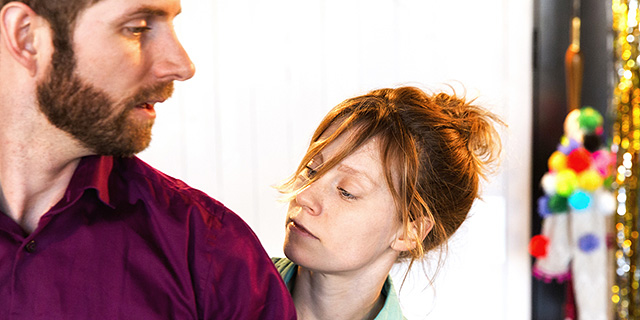 BLUDDERBLAD, FRICTION, READ AND MOVE and the outdoor performance SHELTER TREES have been performed for children both in Stockholm and elsewhere in Sweden during the last months of 2021. In December Ingrid Olterman Dans is rehearsing the classroom performance IF POSSIBLE which premiered in 2016. In 2022 IF POSSIBLE will go on a tour again, starting with five weeks in Sigtuna (SE). In the middle of the tour the company is doing a guest appearance at Dockteatern Tittut in Stockholm (SE) to perform the newest piece BLUDDERBLAD
9-13 Feb 2022
. BLUDDERBLAD is a performance with one male dancer and one female percussionist. It is based on a philosophical research together with five-year-olds and questions everyone's equal value through objects from nature and stories made up by children. For more info go
here
.
Read more about Ingrid Olterman Dans at
madeintheweb.com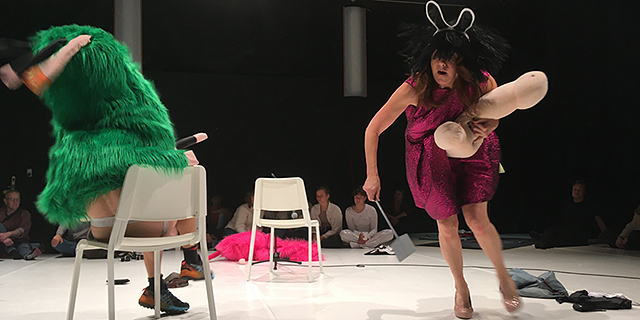 HISTORY OF SEXUALITY tours to
theatre FÅR302
in Copenhagen
10-15 Jan 2022
. THE HISTORY OF SEXUALITY is an interactive Do-It-Yourself performance about sex. In this queer and quirky performance, the troublemakers and performance artists Andreas Constantinou and Annika B. Lewis shamelessly address the taboos, the desires, the power, and the social grip that sex has over us all. Sex sells. Sex rules. It's our modern-day battlefield. Let's re-gain territory; let's talk about sex! With consent, this interactive and conversational performance takes you on a wild ride through all kinds of messy, juicy, naughty mayhem that tickles your fancy. Watch a trailer
here
.
Produced by Kassandra Production in collaboration with Bora Bora – dance and visual theatre, The Genderhouse Festival, Teater FÅR302. Supported by the Danish Arts Foundation, Aarhus Kommunes Kulturudviklingspulje, Københavns Scenekunsudvalg, Ottarfonden. Sponsored by Lust.dk.
Find out more about Kassandra Production at
madeintheweb.com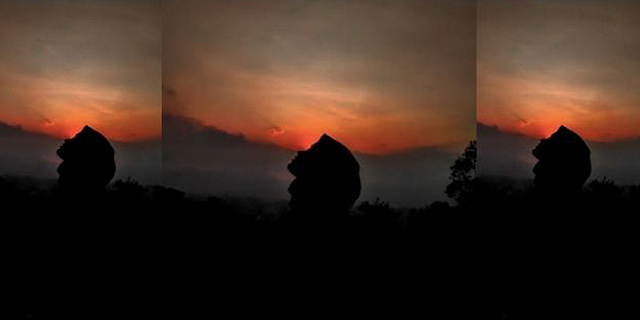 Hanna Gillgren and Heidi Rustgaard from H2DANCE are collaborating with Portuguese artists and producers in this EU-funded project titled FÔLEGO (Breath)
22 Nov 2021-14 Apr 2022
. FÔLEGO is an artistic intervention project with impact on the development of audiences in 5 municipalities: Mação, Oleiros, Proença-a-Nova, Sertã and Vila de Rei, bringing closer together and strengthening the relationships between their populations, favouring artistic intervention methodologies that come from a work with the community. Read more about the project
here
.
Learn more about H2DANCE at
madeintheweb.com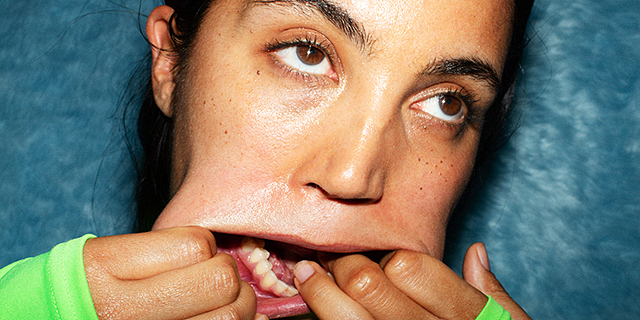 BamBam Frost's piece YES is presented at
MDT
in Stockholm (SE)
26-29 Jan 2022
and at
Ice Hot - Nordic Dance Platform
and
Zodiak's Side Step festival

in Helsinki
(FI)
12-13 Feb 2022
.
YES is a cascade of pleasure, sadness, and dreams of possibilities. Morphing through a constant of what has been and what is. YES insists on fiction in the imagining of what could be and how to get there. YES works with the healing powers of water and the storm's revolutionary potential. Yes yes yes. This could be something. YES is soft, YES is dense, YES is tension and release, YES is too much and not enough. In her work, Frost is dealing with questions of how to create more sustainable ways of existing individually and together. YES is BamBam Frost's second full-evening work, following her debut with SORRY in 2018.
Production by Sara Bergsmark, Jessie McLaughlin (MDT), Nordberg Movement.Co production by MDT and Säfsten Produktion. Supported by Kulturrådet, The Swedish Arts Grants Committee, Stockholm Stad and Life Long Burning – Towards a sustainable Eco-System for Contemporary Dance in Europe project (2018-2022) supported by the Creative Europe programme of the European Union. For more info go
here
.
All the best from the team at MADEIN-THEWEB.COM and all our joint members.
FOLLOW US


on
Facebook
&
Twitter
MADE IN the web
www.madein-theweb.com is a website displaying Nordic performing arts intended for an international audience.
MADE IN the web is an initiative created by Loco World with the intention to increase the visibility of Nordic performing arts.
Loco World/MADEIN is an organization supported by the Swedish Arts Council for its international activities.

MADE IN the web
Loco World, Järnvägsgatan 36, SE-131 54 Nacka, Sweden
Phone: +46 (0)73 324 11 14, email:info@madein-theweb.com, internet: www.madein-theweb.com