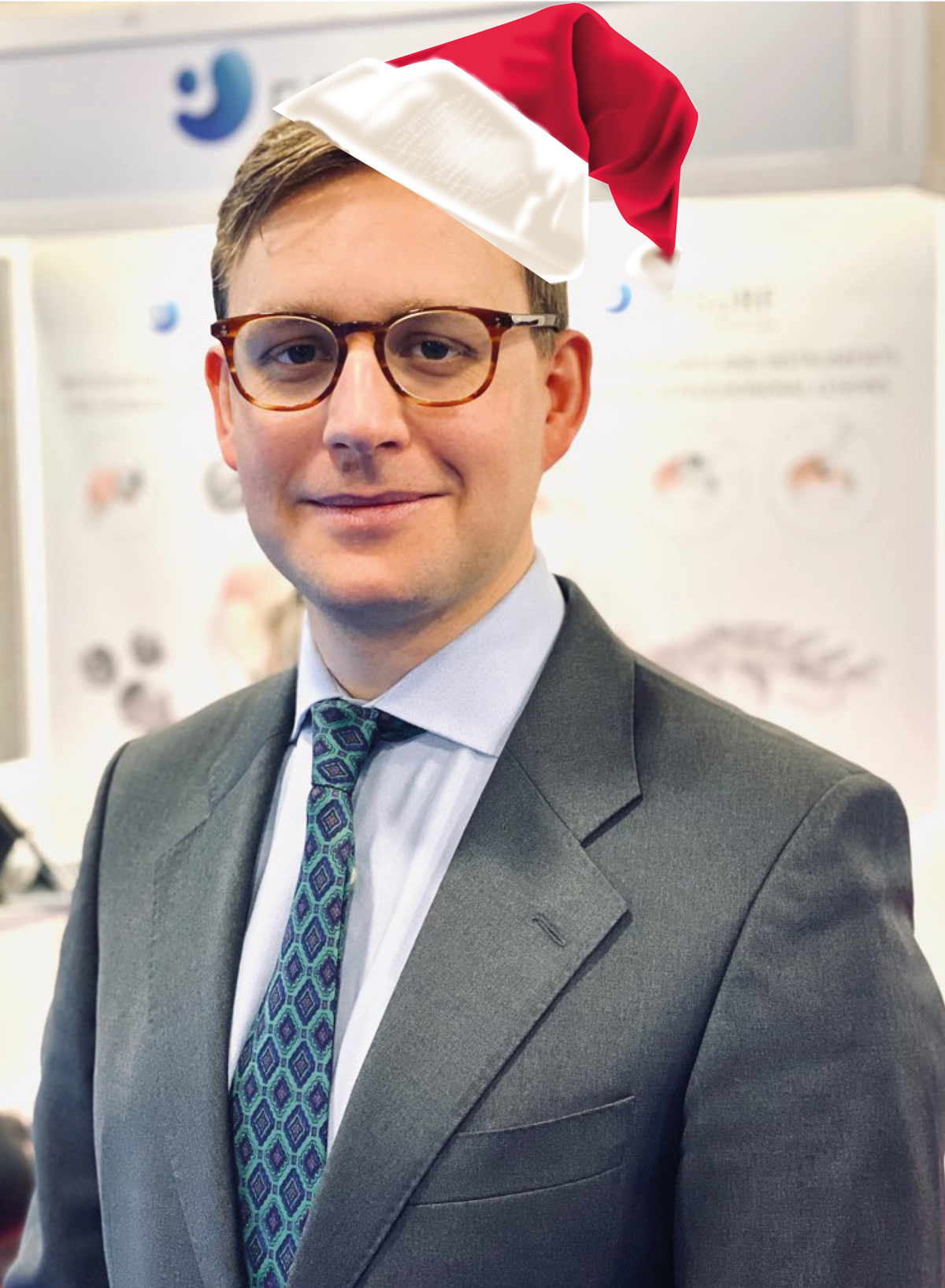 We are about to conclude 2021, which turned out to be yet another challenging year for societies and healthcare globally given COVID-19, but hopefully, we can look forward to further improvements worldwide in 2022.

For us at Episurf, the business has been impacted by COVID-19, but several milestones have been reached despite that. In 2021, Episealer® implants have been used in 15 countries globally and we have seen a number of publications supporting the Episealer® technology. Our technology for ankle lesions (Episealer® Talus) is continuing to gain traction. We have over the last year seen that the orthopaedic societies have shown large interest in our segment of the treatment algorithm, and we are proud that our technology has been discussed within the scientific agendas at some of the most respected national as well as international congresses.

What's of highest importance for us is the patient satisfaction and we are very pleased to see the never-ending flow of patient testimonials from patients worldwide who our technology has helped. All of the above gives us a lot of confidence for 2022, and we look forward to continued cooperation together.

Happy Holidays!
Pål Ryfors
Chief Executive Officer, Episurf Medical
The first patient to receive an Episealer® had his surgery in December 2012. He was one of ten patients included in our first clinical study, from which the publication "

No implant migration and good subjective outcome of a novel customized femoral resurfacing metal implant for focal chondral lesions

" was published. The study concludes good implant safety and patient satisfaction. The patients experienced reduced pain and significant improvement in knee function.
Later on, when all patients in this study had their implants for a minimum of 5 years, a continuation of the study was initiated, and the authors found that the good results shown at the 2 years follow up remain at a mean follow up of 75 months – and there were still no revisions!

Please find the full publication by M. Al-Bayati et al. on our website >>
A team from Charité University Hospital, Berlin, Germany has in collaboration with OrthoCentrum Hamburg and Zuse Institute Berlin performed a study with the objective to measure the knee function of patients who received an Episealer® knee implant and compared with the knee function of patients who received a total knee prosthesis as well as with patients with healthy, untreated knees.
The study concludes that the knee functionality for patients treated with an Episealer® implant is essentially in line with untreated knees, and significantly better than for patients treated with total knee replacements.

Please find the full publication by P. Moewis et al. on our website >>
In September this year, we organised the webinar "Focal Resurfacing Implants for the Knee & Ankle" together with ESSKA.

Please take the opportunity to watch the faculty presenting the latest experience and science about focal resurfacing.

The recording is available on our website >>
Ass. Prof. A. Stålman presented his abstract "

Good Subjective Outcome And Low Risk Of Revision Surgery With A Novel Customized Metal Implant For Focal Femoral Chondral Lesions At A Minimum Of Five Years Follow-Up

" with follow up of the 10 first Swedish Episealer® patients.

The presentation is available on our website >>

Full publication by M. Al-Bayati et al. available on our website >>
Episealer® was discussed within the symposium "

Biologics or Hardware (mini metal) for Cartilage Lesions: When Too Young, When Too Active, When Too Sedentary?

".
The faculty with Prof. M.Lind, Prof. M.Brittberg, Prof. R. Becker, Ass. Prof. K.Eriksson, Prof. P.Verdonk and PhD C. van Eck discussed use of "mini metal" implants for treatement of focal cartilage defects.

The symposium is available on ISAKOS Global Congress platform (Registration required) >>
Please click on the links below to access the most relevant recent press releases:
If you are not yet a subscriber, you are very welcome to follow the links below to sign up for our press releases and/or newsletters:
Episurf Medical has a

Privacy Policy

in line with the European General Data Protection Regulation (GDPR). Read more about our policy here>>
If you no longer wish to receive our newsletter, please click the 'unsubscribe' link at the bottom of this newsletter.