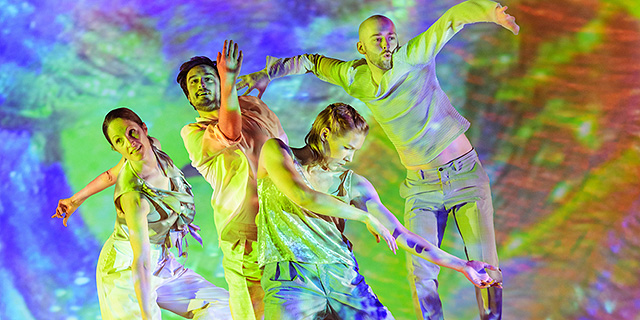 VÅR DAG
/Our/Spring Day, by Tina Tarpgaard, is an immersive dance experience, inspiring explorations of space and touch. A moment filled with light and colour when the winter in the south of Sweden is at its darkest and greatest.
VÅR DAG is both an art experience and a dance performance. Four dancers lead you through our magical venue where textile artist Malin Bobeck Tadaa's interactive and colourful installation
Water
shimmers and pulsates. Choreographer Tina Tarpgaard and composer Lars Greve have for VÅR DAG been inspired by movements and sounds that residents of Skåne have contributed during the year. More info
here
.
VÅR DAG world premieres in Malmö (SE) on
28 Nov 2021
. The work visits Copenhagen
21 Dec 2021
and will be performed again on tour during the first months of 2022.
Read more about Skånes Dansteater at
madeintheweb.com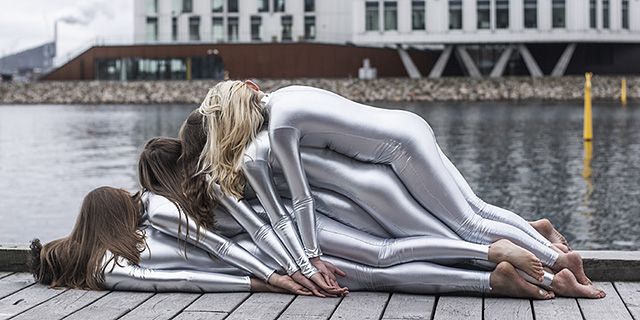 LOCATION X´s 10 years celebration festival will fill Odense with a dance. In 10 days LOCATION X will present 3 own works; ALIEN, SURVIVORS, and DISTORTION, and present 5 different guest performances by Hilde I Sandvold, Antoinette Helbing, Constantin Georgescu, Anna Ting, and Eleni Pierides. In addition to the live performances, the festival offers free dance classes and exhibitions.

Taneli Törmä´s newest choreography ALIEN will premiere in Kunstbygningen Filosoffen gallery in Odense (DK) on

12 Nov 2021

and it will be presented 7 times. It has been created for 10 local professional dancers for Steve Reich - Music for 18 musicians. ALIEN is Big Pulse Dance Alliance coproduction and co-produced by New Baltic Dance (Lithuania) and Dublin Dance Festival (Ireland) and after the Danish premiere, it will be modified and created for different dance communities all over Europe in 2022-2023.

Find out more about Taneli Törmä / Location X at madeintheweb.com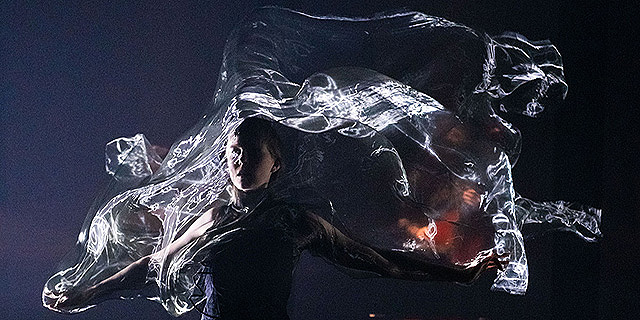 Tero Saarinen's choreography
THIRD PRACTICE
(2019), created in collaboration with Helsinki Baroque Orchestra, will be performed at
Chekhov International Theatre Festival
in Moscow on
30 Nov-1 Dec 2021
. For Tero Saarinen Company,
the shows
at the Mayakovsky Theatre end a two-year break from international touring caused by the pandemic. It will be TSC's second visit to the Festival, arranged for the 15th time this year. In addition to THIRD PRACTICE, the programme includes performances from various interesting European names such as Mourad Merzouki and La Fura dels Baus, as well as groups from Argentina and South Korea.
Read more about Tero Saarinen Company at
madeintheweb.com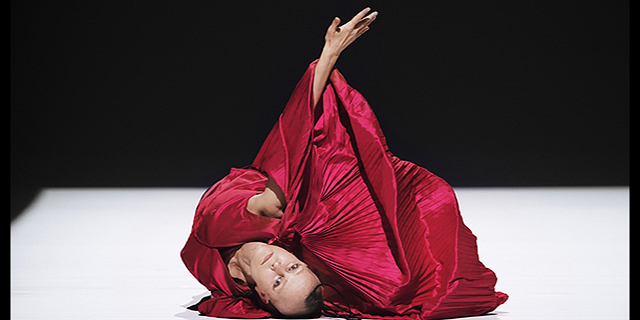 On
1 Dec 2021
Virpi will dance into the midwinter cold of the Night Festival in Korpilombolo, a community near the town of Pajala (SE). A solo performance in the farthest North of Sweden that celebrates the glittering darkness of the polar night. Virpi Pahkinen´s performance is part of the inauguration of the festival and will take place at Medborgarhuset in Korpilombolo. More info and tickets
here
.
On 11 Nov 2021, at a dinner workshop introducing the UNFCCC Innovation Hub at the UN meeting on Climate change in Glasgow, Virpi Pahkinen contributed with an inspirational stream discussing how movement and dance creates a sense of meaning beyond digital distractions and the strive for economical growth. The workshop participants were shown a clip from Virpis piece DEEP TIME.

Find out more about Virpi Pahkinen at
madeintheweb.com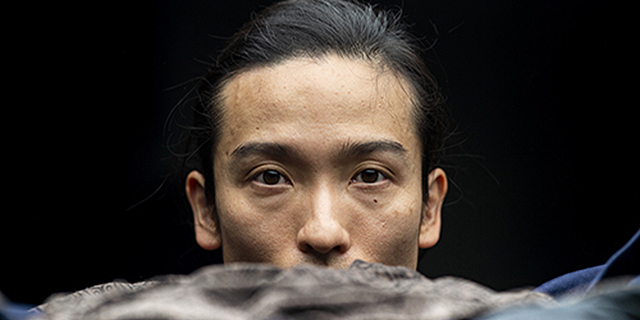 photo: Chrisander Brun
Five specially selected dancers. One of the greatest violinists of our time. In
PARTITA NO. 2 - SEI SOLO
we get to experience choreographer Örjan Andersson's ability to make dance and music into a seamless body. We meet the solitary human being. Stripped down and left to her own accord. Her fate is interwoven with violinist Jonathan Morton's interpretation of Bach's melancholy solo piece Partita no. 2. Together with sound artist BJ Nilsen's recordings from a closed Amsterdam, a sublime landscape emerges. We move, at breathtaking speed, between the small intimate, to dizzyingly high places. An auditory mental journey between the present and the long lost.
PARTITA NO.2 - SEI SOLO is a work created in collaboration between violinist Jonathan Morton from Scottish Ensemble in Glasgow and choreographer Örjan Andersson. The work is a continuation of an ongoing collaboration between Andersson Dance and Scottish Ensemble and follows the works
GOLDBERG VARIATIONS - TERNARY PATTERNS FOR INSOMNIA
(2015) and
PRELUDE - SKYDIVING FROM A DREAM
(2019).
Performances
:
26-28 Nov 2021
,
Dansens Hus
, Stockholm (SE),
1 Dec 2021
Norrlandsoperan
, Umeå (SE),
3-5 Dec 2021
,
Dansens Hus
, Stockholm (SE).
Co-production Andersson Dance, Scottish Ensemble, Norrlandsoperan, and Dansens Hus with support by Kulturrådet/Swedish Arts Council, Stockholm Stad, Region Stockholm, and Creative Scotland.
Find out more about Andersson Dance at
madeintheweb.com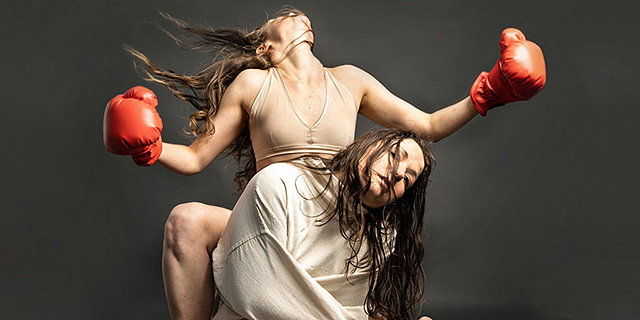 Susanna Leinonen Company celebrates its 20th anniversary with the brand new work
BODY
. The world premiere is on
26 Nov 2021
at Espoo Cultural Center, Espoo (FI). Susanna Leinonen's BODY dives deep into corporeality. The astonishing bodily movement challenges the image of physical strength and fragility of the mind.
To get ready for the premiere of BODY, make sure to check
Body Blog
where SLC dancers explore the meaning of the body, its strengths, and weaknesses, along with some touching stories from the dancers' life.
Performances:
BODY
27-28 Nov 2021
,
Espoo Cultural Center
(FI), TOXIC
9 Dec 2021
, Alexander Theatre, Helsinki (FI)
Learn more about Susanna Leinonen Company at
madeintheweb.com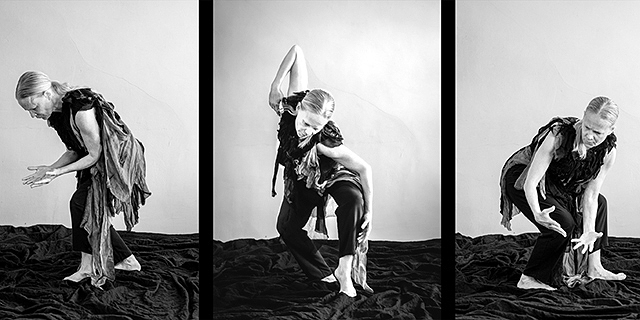 Helena Franzén is performing her solo TRIA SOLO (2020) dancing herself. TRIA SOLO will be shown at the Tampere Dance Current Festival on
12 Dec 2021.
Tampere Dance Current Festival is a 6-day event that presents the current contemporary dance scene in Finland and was held for the first time in 1997.
In connection with the festival, the exhibition
Helena Franzén - My dancing life, 30 years of dance
is presented. More info about the festival
here
. Check out the artist´s website
here
.
Find out more about Helena Franzén at
madeintheweb.com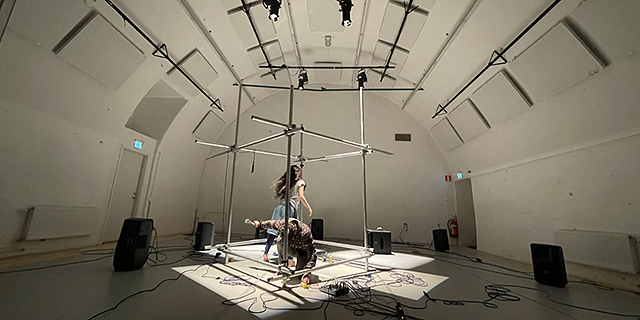 QUARTO opens their new work CUBE AS A HOPE "FOR WHAT IS ALWAYS ALREADY THERE" at
Dansens Hus
in Stockholm
9 Dec 2021
, with additional performances
10-11 Dec 2021
.
Khôra
is a starting point for QUARTO´s new journey of exploration, which the team discovered through a very particular procedure of dealing with a rope that they developed in the previous work in the ROPE series. In order to make use of the rope that is creating rather than occupying the space, they devised a physical structure to take hold of it. This physical structure is purposefully simple. It's an empty volume, a three-dimensional cube made of aluminum pipes measuring 3mx3mx3m. If we are to understand what
Khôra
really is, we need to leave the rope behind and start working on the (i)materiality of the CUBE.
In this new stage work QUARTO would like to use theatrical apparatus to create an environment where all our values and attitudes toward the territory, locality, ecology of habitation and porosity between private and public, will be explored in an intricate choreography of bodies challenged, (un)framed and ultimately held by the cubic construction in the making. Choreography, concept and performance by Anna Mesquita and Leandro Zappala. Made possible with support by the Swedish Arts Council/Kulturrådet, Stockholms Stad, Region Stockholm. Co-production QUARTO, Nordberg Movement and Dansens Hus. More info
here
.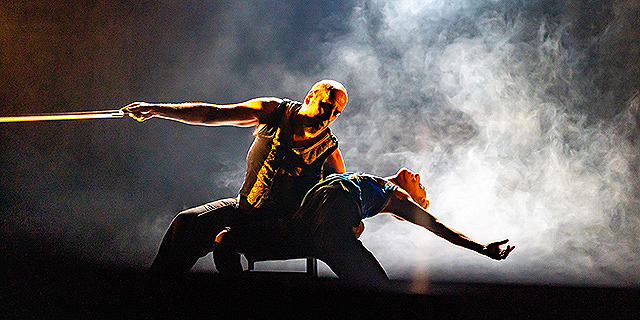 Charlotta Öfverholm and DV8 colleague Jordi Cortes are premiering their new work
IN A CAGE OF LIGHT
at Orion Theatre in Stockholm (SE), showing
5-9 Jan 2022
. IN A CAGE OF LIGHT throws you into a physical world with fast changes between humour and darkness, with live music by Lauri Antila.
Charlotta Öfverholm is at the moment performing in Alexander Ekman's production
KUCKEL 2
at Orion Theatre (until
5 Dec 2021
).
On
2 dec 2021
Charlotta Öfverholm and Anders Larsson will premiere the film
CHECKING OUT
at Dalateatern in Falun (SE). A surrealistic dance theatre film, placed in a hotel, where the behaviors of the guests and employees make them all suspected of a crime, which is being investigated by a detective, who actually is searching for the meaning of life. Also showing at Orion Theatre in Stockholm (SE)
5-9 Jan 2022
. Watch a trailer
here
.
Find out more about Charlotta Öfverholm at
madeintheweb.com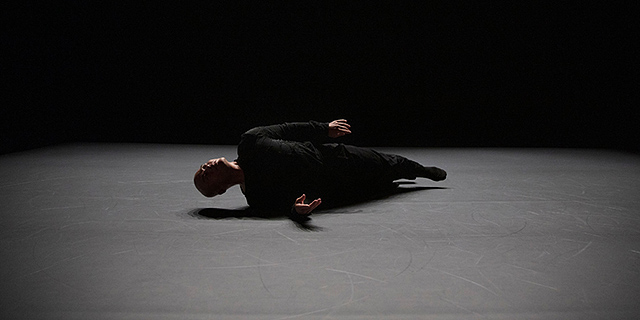 Convoi Exceptionnel and Jon R. Skulberg perform
MOVING A MEMORY
at Kwai Tsing Theatre in Hong Kong
18-21 Nov 2021
. MOVING A MEMORY is a performance and an exhibition created for a gymnasium and other physical educational spaces. Convoi Exceptionnel explores experiences and memories connected to these spaces where our bodies have been trained, challenged, and disciplined. For the New Vision Arts Festival in Hong Kong, the piece will take place in a dance studio. Read more
here
.
Jon R. Skulberg's work
FOR EVER FOUR SEASONS
will be shown at
Danshallerne
in Copenhagen (DK)
29-30 Nov 2021
. FOR EVER FOUR SEASONS is a musical, choreographic, and existentialist work that insists on slowness, as an act of resistance against our rapidly accelerating world.
Performances FOR EVER FOUR SEASONS:
29-30 Nov 2021
,
Danshallerne
, Köpenhamn (DK),
26 jan 2022
, Sandnes Kulturhus (NO).
FOR EVER FOUR SEASONS is selected for ICE HOT Nordic Dance Platform in Helsinki in February 2022. More info
here
.
Learn more about Convoi Exceptionnel at
madeintheweb.com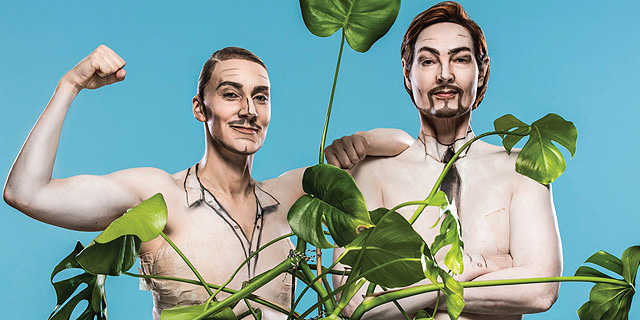 TRANSPLANTATION - a loving dance about identity and existence at the cellular level. Premier
19 Nov 2021
at
Norrlandsoperan
, Umeå (SE). Engelkes' new performance is based on her own experience from bone marrow transplantation where she ended up having a Y-chromosome. Together with dancer, choreographer and Drag king, Sofia Södergård, they investigate similarities and who donates what to whom? Where do I stop and you start? Engelkes and Södergård create a life-affirming variety show with dance, cultivation tips, music, stand-up, comedy and drama, passion - and Wagner. In February 2022, TRANSPLANTATION will be shown at Dansens Hus, Stockholm SE) and on tour with
Dancenet Sweden
in the fall of 2022. More info
here
.
FRÄULEIN JULIE premieres
18 Dec 2021
at Badische Staatstheater, Karlsruhe (DE). Charlotte Engelkes is directing her new version of August Strindberg's play MISS JULIE. The performance is based on Strindberg's dialogues between Julie and Jean together with the preface and newly written text. A musical soundtrack keeps together the production of Strindberg's world-famous chamber play about class, power, and desire during a fateful Swedish midsummer night. Read more on Badische Staatstheater's website
here
.
Find out more about Charlotte Engelkes at
madeintheweb.com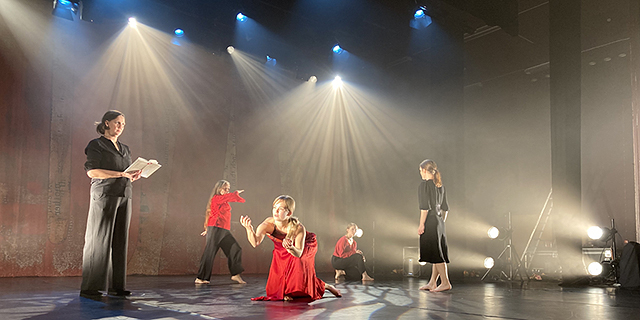 Korda Art in Motion Dance Company's new performance THE CHILD – CHOREOGRAPHED BOOK, premiered in Folkets Hus, in Hofors (SE) in October 2021. BARNET - CHOREOGRAPHED BOOK is based on the author Lena de Veen´s debut novel "This Short Moment". The author Lena de Veen reads parts of the book. Choreographer Linda Forsman and visual artist/scenographer/lighting designer/musician Lou T Lundqvist interpret the book in dance, image, music, and film. With support from the Swedish Arts Council/Kulturrådet, Region Dalarna, Region Gävleborg, ABF Hofors, National Theater Gävleborg.
"Delicious, comforting and important when Lena de Veen's book becomes a dance. A unique and fascinating artistic expression is tested when Lena de Veen's novel becomes a dance performance. Her precise and pictorial language is enhanced by the dancers and grows into the room. The result is delicious, comforting, and important."
Max Hebert, Arbetarbladet, Gävle (SE)
Find out more about Korda Art in Motion Dance Company at
madeintheweb.com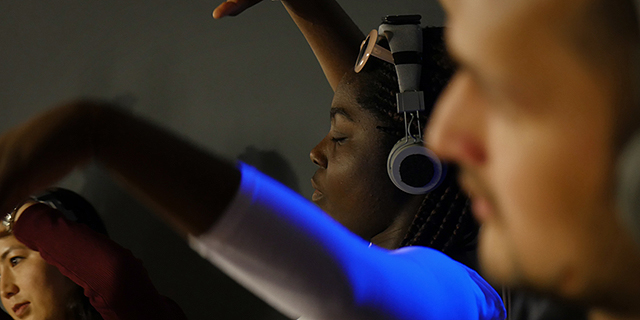 Johanssons pelargoner och dans is selected for the Nordic dance platform Ice Hot in Helsinki 2022. Within the program
More More More
, the company will present the performance
THE CHOREOGRAPHY
. Read more
here
.
THE CHOREOGRAPHY is an interactive performance based on audience participation. Everyone in the audience gets a pair of headphones through which they will hear a voice telling them how to move, how to relate to one's body, and how to relate to one another.
THE CHOREOGRAPHY is now available in 15 languages. Each person in the audience can choose whether they want to experience the performance in Arabic, Dari, English, Farsi, Finnish, Kurdish (Sorani), Meänkieli, Northern Sami, Pashto, Russian, Turkish, Somali, or Swedish. Regardless of language, everyone can participate together and listen to the same instructions.
Find out more about Johanssons pelargoner och dans at
madeintheweb.com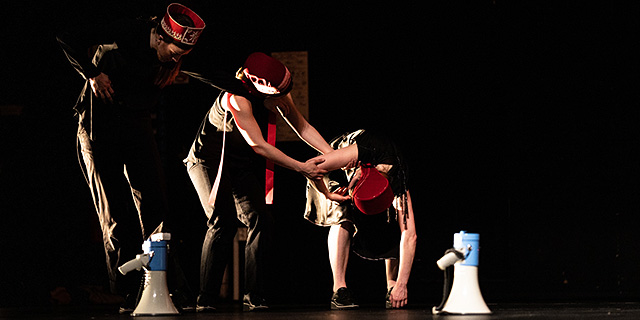 VÁSTÁDUS EANA - THE ANSWER IS LAND is a performance that through dance and yoik reflects on the power of standing together and the awareness for the common ground and nature we stand on. Fellowship and kinship with the nature around us and the earth we live on are the main themes in VÁSTÁDUS EANA - THE ANSWER IS LAND by the Sami choreographer and artist Elle Sofe Sara. The Sami folk music yoik frames this work, and the seven female performers who participate in the performance are all renowned yoikers, dancers, and singers. Here, the various art expressions are intertwined into a rarely powerful and beautiful experience.

The work has been selected for ICE HOT Nordic Dance Platform in Helsinki, in February 2022. More info here.

Last week DanseFestival Barents presented the work at the Arctic Arts Centre in Hammerfest four times.

In collaboration with: Davvi - Centre for Performing Arts, Sámi national theatre beaivváš. Co-producers: Arctic arts festival, Norrlandsopran. Production support from Arts Council Norway, The Sámi Parliament Norway, Nordic council of ministers, The audio and visual fund, Saami council, Dáiddafoanda, Spenn International relations, Nordberg Movement. More info here.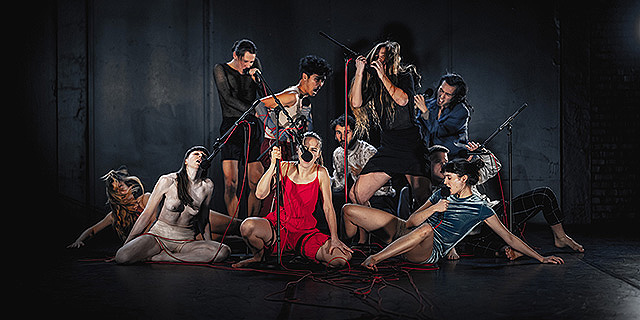 Specially created for the ten dancers in NSP 2, YOU KNOW THIS SONG by award-winning choreographer Tom Weinberger is a highly physical, theatrical dance piece that leans into tragedy, loss, and the beauty that lives in grief. It invites us to recognize and sit with the shared experience of being human. Bleeding together fragmented portraits, familiar lyrics, movement, and a strong cinematic aesthetic, the work offers a window through which we can see our own reflection, traveling through the vast landscape of emotions. YOU KNOW THIS SONG will premiere in Studio NSP on

11 Dec 2021

.

Further, NSP invites to an open rehearsal of YOU KNOW THIS SONG with NSP and Tom Weinberger in Studio NSP on Saturday,

20 Nov 2021

at 14:00. The event is part of the "Under produksjon" (Under Production) series. More info here.

Find out more about Nagelhus Schia Productions at madeintheweb.com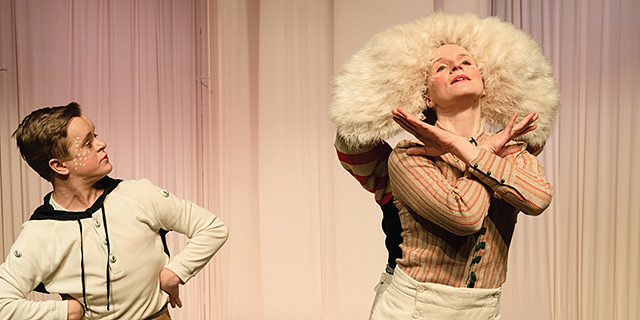 On
15 Nov 2021
from 7 - 8 pm, Claire Parsons will be talking with Nordberg Movement (I RÖRELSE/IN MOVEMENT) about international work; networking, touring and performing within the performing arts for young audiences. About successes and failures in the field. The conversation is shown exclusively to viewers online – check it out
here
– and on
Facebook
.
Claire Parsons Co´s touring with
LITTLE SWAN LAKE
continues - taking the team up north in Sweden.
11-20 Nov 2021
the company will be performing in Umeå, Burträsk and Skellefteå.
SOON SWOON
will follow
23-26 Nov 2021
in Piteå, Kalix and Arvidsjaur.
29 Nov-3 Dec 2021
LITTLE SWAN LAKE is down south, performing at Byteatern Kalmar Länsteater in Kalmar (SE).
Claire Parsons Co. is currently participating in a process workshop on sustainability issues for the performing arts industry arranged by
Svenska ASSITEJ
, part of the International Association of Theatre for Children and Young People, ASSITEJ.
Learn more about Claire Parsons Co. at
madeintheweb.com
NORRDANS' second community project is about to start, this time involving women from Sundsvall, in northern Sweden.
FEMALE (WITH) SPACE
, as it's called, is a participatory cross-generational dance project, a collaboration between dance company Norrdans and dance artist Polena Kolia Petersen. Females between 18-100 years old, will physically and affectively infold and unfold, enmesh and disentangle with the space around them, through their bodies and movements to research "how public space forms women and how women form public space". The project has its introduction workshops at the beginning of December and will later proceed throughout spring 2022.
Polena Kolia Petersen is a Greek/Danish dancer, maker, and community dance artist based between Athens and Copenhagen. She creates and researches relations and their processes as her artistic dance practice within dance as both a physical, aesthetic and political art form.
Find out more about Norrdans at
madeintheweb.com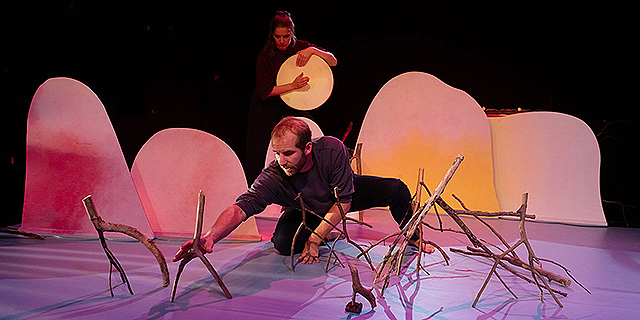 Ingrid Olterman Dans
has started a philosophical research work together with 5-year-old children. The work has resulted in the new piece BLUDDERBLAD, a dance and music performance about everyone's equal value, told through objects from nature and their stories. The company is performing the piece on 24 occasions in Sweden this autumn.
In addition to this new show Ingrid Olterman Dans is touring with some of the company´s previous performances for children; FRICTION, SHELTER TREES, and READ AND MOVE. Some performances are played outdoors and others indoors in various venues. In total, Ingrid Olterman Dans plays 85 performances this autumn. The company is happy to meet the fantastic audience again!
Read more about Ingrid Olterman Dans at
madeintheweb.com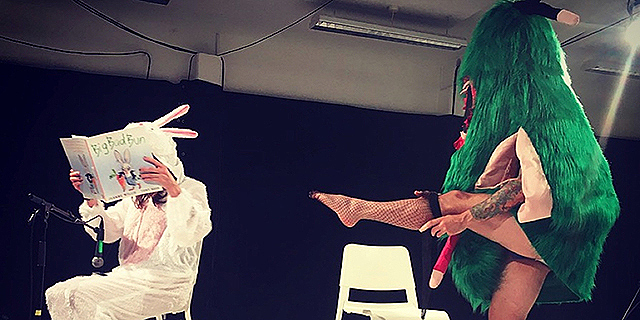 HISTORY OF SEXUALITY tours to
theatre FÅR302
in Copenhagen,
10-15 Jan 2022
. THE HISTORY OF SEXUALITY is an interactive Do-It-Yourself performance about sex. In this queer and quirky performance, the troublemakers and performance artists Andreas Constantinou and Annika B. Lewis shamelessly address the taboos, the desires, the power, and the social grip that sex has over us all. Sex sells. Sex rules. It's our modern-day battlefield. Let's re-gain territory; let's talk about sex! With consent, this interactive and conversational performance takes you on a wild ride through all kinds of messy, juicy, naughty mayhem that tickles your fancy.
Produced by Kassandra Production in collaboration with Bora Bora – dance and visual theatre, The Genderhouse Festival, Teater FÅR302. Supported by the Danish Arts Foundation, Aarhus Kommunes Kulturudviklingspulje, Københavns Scenekunsudvalg, Ottarfonden. Sponsored by Lust.dk.
Find out more about Kassandra Production at
madeintheweb.com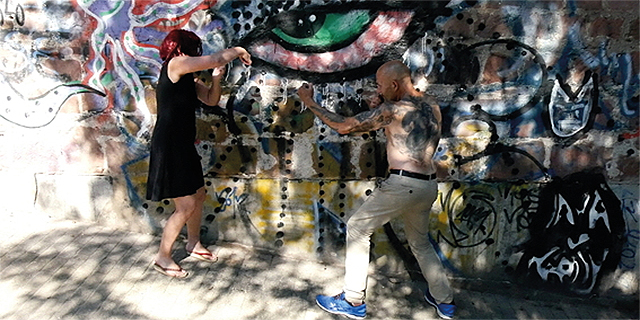 SU-EN Butoh Company will keep presenting projects through THE WINDOW PROJECT. This gallery platform started up in 2020 to share our creative vision when live performances could not happen.

HIGH VOLTAGE is a 5 min video depicting a crash dance and boxing session with SU-EN and Matthias Röhrich, Colombi park, power supply station in Freiburg (DE). Watch here. Video by KeiBi.

WALDKIRCH is "Memories from my mother's childhood town" in Schwarzwald (DE): A very personal visit and photo project. Watch here. Video by KeiBi.

A selection of SU-EN Butoh Company performances through stills and video is always available here.

Read more about SU-EN Butoh Company at madeintheweb.com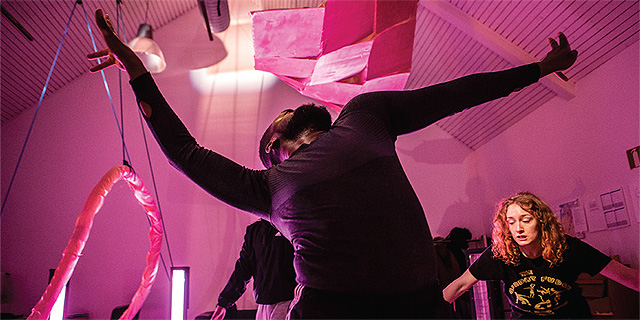 FESTEN (The Party) inaugurated Dansens Hus' new stage Elverket in Stockholm (SE) in September and is now back at the venue

18-20 Nov 2021.



Maybe festen (the party) is the last resort where we can embody our longing beyond language and thought. A longing away from structure, symmetry, and measurability demanded by modern life. FESTEN is the tribute to the human and the spiritual. To dance and to use the body to experience all the inherent possibilities in the human being, together as well as alone. Everyone who participates in FESTEN is also part of creating it. DJ Cheza takes us on a journey through the world of house music and we are guided by our host Yared. A co-production with Kulturföreningen Iver, Dansens Hus, Norrlandsoperan and Dansstationen. Supported by Kulturrådet, Malmö Stad, Region Skåne and Konstnärsnämnden (SE).

More info and tickets here. Watch a trailer here.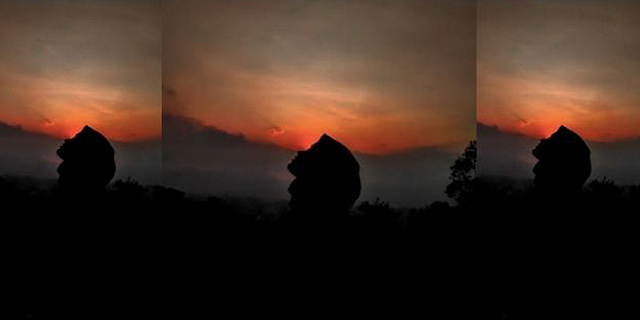 Hanna Gillgren and Heidi Rustgaard from H2DANCE are collaborating with Portuguese artists and producers in this EU-funded project titled FÔLEGO (Breath)
22 Nov 2021-14 Apr 2022
. FÔLEGO is an artistic intervention project with impact on the development of audiences in 5 municipalities: Mação, Oleiros, Proença-a-Nova, Sertã and Vila de Rei, bringing closer together and strengthening the relationships between their populations, favouring artistic intervention methodologies that come from a work with the community. Read more about the project
here
.
Learn more about H2DANCE at
madeintheweb.com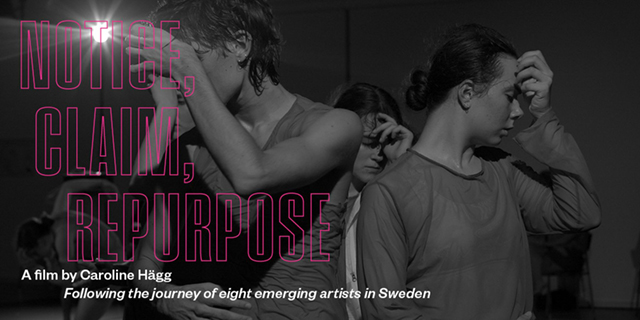 ilDance has produced a documentary with Caroline Hägg, which follows the 2021 cast of ilYoung. NOTICE, CLAIM, REPURPOSE captures behind-the-scenes footage and interviews during the creative process of Self Contained, the production ilYoung toured Sweden in August and September 2021.
In the documentary, we hear from the cast, as well as ilDance Directors Lee Brummer and Israel Aloni, as they reflect on the process and the state of contemporary dance for young and emerging artists in Sweden.
The film will preview at A Way Out - Mini Festival at Konstkollektivet, in Mölndal (SE), on
20 Nov 2021
but there are opportunities for anyone around the world to enjoy it. The digital premiere will take place on Wednesday
24 Nov 2021
at 19 CET. Further screenings will take place on
1 Dec 2021
at 13 & 19 CET and
4 Dec 2021
at 16 CET. Register to see the film
here
.
.
Find out more about ilDance at
madeintheweb.com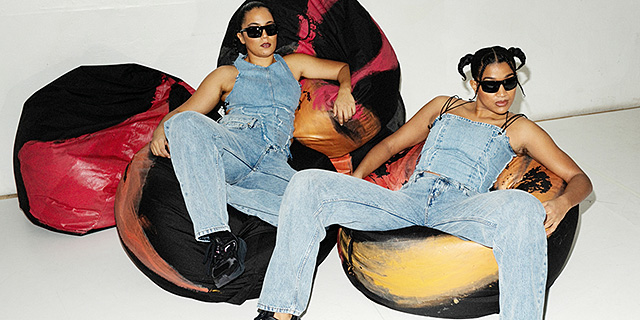 IMMORTAL SUMMIT is an expansion, beyond everything we ever thought about greatness. Imagine that Bagger 288 and IC 1101fades in comparison. IMMORTAL SUMMIT does everything, is the greatest, the best, the most beautiful, and above all -It is immortal. What lies beyond the peak of our immortality? ODÖDLIG TOPP/IMMORTAL SUMMIT is a performance that stretches between ideas of greatness and megalomania. A play on the borderline of provocation and play, violence and care, revolution and failure. Idea, choreography, performers: Lydia Östberg Diakité and BamBam Frost.
The work opened
11 Nov 2021
at
MDT
, Stockholm (SE). Additional performances
18-21 Nov
2021
at
MDT
,
26-27 Nov 2021
Atalante
, Gothenburg (SE),
30 Nov-1 Dec 2021
Dansstationen
, Malmö (SE).
Co-produced by Turnéslingan Tre scener (MDT, Atalante and Dansstationen), Norrlandsoperan, Dansehallerne och Life Long Burning – Towards a sustainable Eco-System for Contemporary Dance in Europe project. Supported by Stockholms stad, the Swedish Arts Council, The Swedish Arts Grants Committee and Region Stockholm (SE).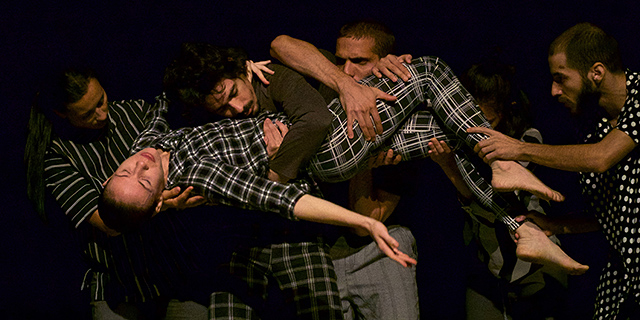 Memory Wax (SE) together with Danza Teatro Retazos from Cuba is on tour presenting their appreciated co-production SHAPES. This time in collaboration with
Dancenet Sweden
in November. For more info go
here.
SHAPES is a multifaceted performance about the changing moments of life and people's contradictory existential need of belonging and at the same time feeling free. It's a poetic piece exploring the relationships between shapes and concepts to identify patterns and create relations, within yourself and with others. The genuine interplay of the dancers and the captivating movement language creates a memory that lasts.
Memory Wax has had a long-term collaboration with Danza Teatro Retazos for many years. This is their third co-production in which they continue to elaborate on their different cultural experiences.
Tour dates:
18 Nov 2021
Jönköping teater
,
21 Nov 2021
S
tudio Acusticum
, Piteå,
22 Nov 2021
Kulturens hus
,
Luleå,
25 Nov 2021
Jarl Kulle scenen
, Ängelholm.
On
26 Nov 2021
Memory Wax presents an excerpt on
Malmö II Community Biennal.
Learn more about Memory Wax at
madeintheweb.com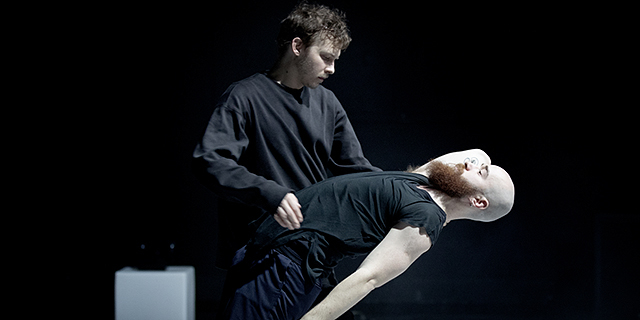 The choreographer Peter Svenzon's work
TENSION
will tour to Skånes Dansteater in Malmö (SE), Stora Teatern in Gothenburg (SE), Klub Zak in Gdansk (PL) and to Stockholm (SE) in May 2022. More info to come! Watch a trailer
here
.
"Peter Svenzon is known for his ability to give dance art additional dimensions, where it tells and entertains with his cinematic expression. In "Tension" he surpasses his own reputation."
NSD (SE)
Art of Spectra presents the new site-specific work TRANSITION at the JUBILE GALA for Sten A Olsson foundation for research and culture at the Concert House in Gothenburg on
3 Dec 2021
. Over the past 25 years, the foundation has awarded many scholarships to promising talents in various art forms. Art of Spectra was awarded in 2013.
The finalizing work with the short dance/art film RUM 444 is in progress. The film is directed and choreographed by Peter Svenzon, cut by Simon Carlgren. Director of photography is Joakim Envik Karlsson, with music by Peter Svenzon.
Find out more about Art of Spectra at
madeintheweb.com
All the best from the team at MADEIN-THEWEB.COM and all our joint members.
FOLLOW US


on
Facebook
&
Twitter
MADE IN the web
www.madein-theweb.com is a website displaying Nordic performing arts intended for an international audience.
MADE IN the web is an initiative created by Loco World with the intention to increase the visibility of Nordic performing arts.
Loco World/MADEIN is an organization supported by the Swedish Arts Council for its international activities.

MADE IN the web
Loco World, Järnvägsgatan 36, SE-131 54 Nacka, Sweden
Phone: +46 (0)73 324 11 14, email:info@madein-theweb.com, internet: www.madein-theweb.com