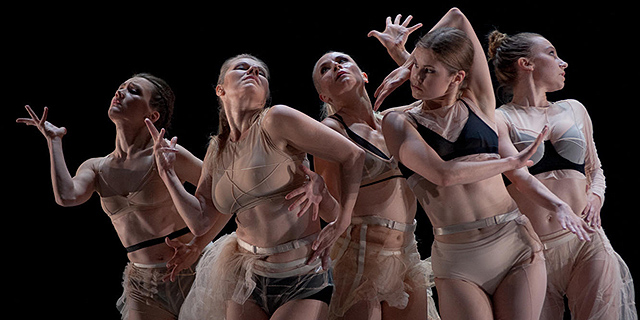 We welcome our new member Susanna Leinonen Company! Susanna Leinonen is one of the most internationally acclaimed Finnish choreographers. Leinonen's works have toured in nearly 30 countries in several festivals and venues such as Julidans, The Place, and Dance Biennale Tokyo.
Susanna Leinonen Company is celebrating its 20th anniversary year. This autumn, Susanna Leinonen's NASTY (2018) and TOXIC (2020) will be seen in the historic Alexander Theatre, Helsinki on
30 Sep 2021
and
1 Oct 2021
. TOXIC will also be presented at the OuDance Festival on
18 Sep 2021
.
NASTY
is a strikingly topical piece that centers on the expectations, limitations, and attacks targeted at the female body. After its premiere in 2018, the critically acclaimed cult piece has visited Mexico, United States, South Korea, Belgium, Sweden, and Estonia.
TOXIC
is a wickedly stunning dance about the dark sides of social media. Due to the restrictions with COVID-19, the piece has only been seen three times on stage previously. Susanna Leinonen Anniversary piece
BODY
will premiere in Espoo City Theatre on
26 Nov 2021
.
Learn more about Susanna Leinonen Company at
madeintheweb.com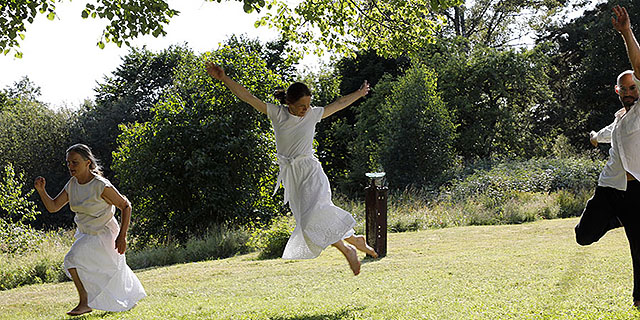 We welcome our new member KORDA Art in Motion Dance Company! KORDA creates new dance pieces every season for indoors and outdoors, theatres and galleries. In a flow of dance, music, image, and film relating to animals, objects, visual art, nature, and in one with the audience. Linda Forsman, Lou T Lundqvist, and Håkan Blomkvist established KORDA Art in Motion in Stockholm in 1987, but the home base now is deep in the forest in the southeast of Dalarna, a landscape in the middle of Sweden.
21 Oct 2021
KORDA will premiere the dance piece THE CHILD - CHOREOGRAPHED BOOK – 2021, based on the début novel "This short moment" by Lena de Veen, author, and journalist, at Folkets Hus (The community House) in Hofors (SE). For more info go
here
.
Learn more about KORDA at
madeintheweb.com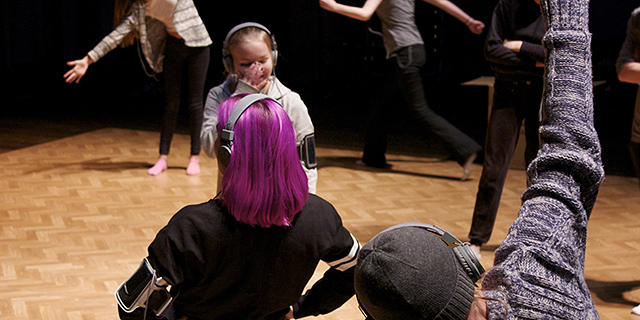 We welcome our new member Johanssons pelargoner och dans! Johanssons pelargoner och dans creates performing art where the audience is involved physically, focusing on the bodily experience of those who participate. The work is often aimed at children and young people and the company has a great interest in the equal and inclusive meeting of the audience, regardless of the target group. The company is based in Stockholm (SE).
In September and October, Johanssons pelargoner och dans is touring THE CHOREOGRAPHY in Sweden. THE CHOREOGRAPHY is an interactive performance based on audience participation. Everyone in the audience gets a pair of headphones through which they will hear a voice telling them how to move, how to relate to one's body, and how to relate to one another. THE CHOREOGRAPHY is now available in 15 languages. Each person in the audience can choose whether they want to experience the performance in Arabic, Dari, English, Farsi, Finnish, Kurdish (Sorani), Meänkieli, Northern Sami, Pashto, Russian, Turkish, Somali, or Swedish. Regardless of language, everyone can participate together and listen to the same instructions. For more info go
here
.
Find out more about Johanssons pelargoner och dans at
madeintheweb.com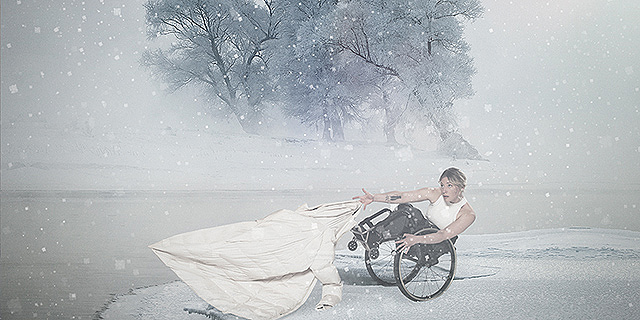 VINTERRESA (Winter Journey) is a new work by Finnish choreographer Carl Knif for dancer Madeleine Månsson. The starting point of the solo is Franz Schubert's song cycle Winterreise based on Wilhelm Müller's poems.

In VINTERRESA, you get to join Madeleine Månsson on a scenic journey through a multifaceted landscape. In this autobiographical work, text and movement are woven together around questions about memory and its nature. How do we remember places, people, and events? In what way does the past live on in us and how does the experienced affect the present and our future?

VINTERRESA will world premiere at Skånes Dansteater, Malmö (SE), on 9 Oct 2021. The work will be performed again, both in Malmö and on tour, during 2022.

Read more about Skånes Dansteater at
madeintheweb.com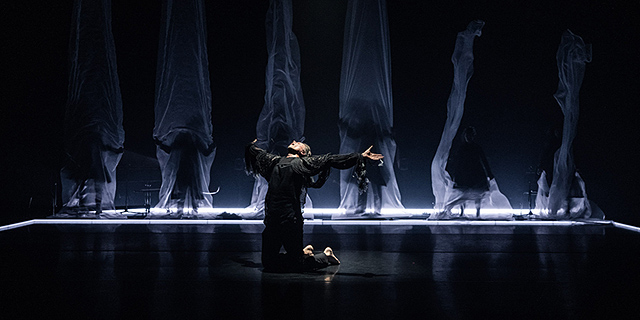 The global culture channel Mezzo TV will air Tero Saarinen Company's THIRD PRACTICE in 60 countries to 28 million subscribers from

7 Sep 2021 to 6 Nov 2021

. THIRD PRACTICE is the third TSC creation to be presented on the channel, after MORPHED and BORROWED LIGHT. In THIRD PRACTICE (2019), Saarinen brings new dimensions to the music of opera pioneer Claudio Monteverdi, whose revolutionary madrigals are interpreted by tenor Topi Lehtipuu, virtual soprano Núria Rial, TSC dancers, and Helsinki Baroque Orchestra, directed by Aapo Häkkinen. The multi-camera recording was shot at the Finnish National Opera in March, by a team led by director Thomas Freundlich of Lumikinos Production.

On

19 Aug 2021

, Saarinen's TRANSIT (2020) had its Finnish premiere season at Merikaapelihalli in Helsinki. The creation received rave reviews by Finnish media, and was said to be "one of the most exquisite and impressive works of Saarinen's career, both as a total work of art and as a performance". (Demokraatti.fi, 20 Aug 2021)

Read more about Tero Saarinen Company at madeintheweb.com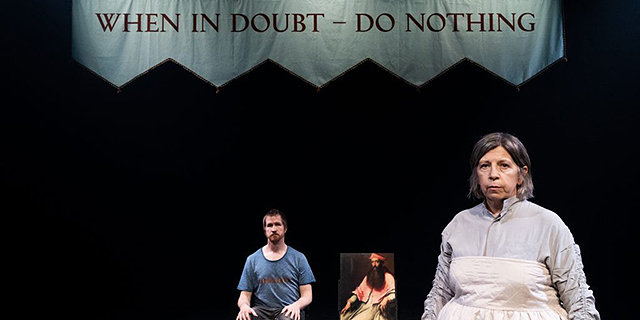 Kim Hiorthøy alone on stage again in WHY I WEAR THIS SHIRT, a collaboration by Heilborn and Hiorthøy from 2016. The years that have passed since it premiered have added both depth, humor and maybe even more simplicity to the piece. Performing at the International Performing Arts Festival
HERE: 2021
in Vitlycke (SE) on
23 Sep 2021
.
GIVE IT SOME TIME, Heilborn's attempt to work with Belgian choreographer Pieter Ampe was interrupted by the pandemic. Instead of the two of them on stage, it turned out to be Gunilla's highly personal version of an unfinished collaboration's slow crash, with Swedish dancer Robin Jonsson as stand-in for Pieter. Performing at
Dansstationen
in Malmö (SE)
27-28 Sep 2021
.
Learn more about Gunilla Heilborn at
madeintheweb.com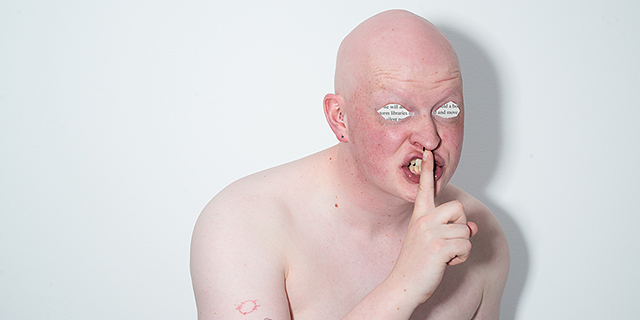 This autumn Norrdans has their aim set on a takeover of the cities in North of Sweden, with a total of three different dance works touring together. ONE ONE ONE and IF ONLY I KNEW by the Swiss-Greek choreographer Ioannis Mandafounis and PIANOFAVOURITES WITH NORRDANS by choreographer Martin Forsberg.
By creating a parallel between the written language and the readability of movement,
IF ONLY I KNEW
will attempt to storm libraries in the most silent way possible. How can a body stand and move next to a reader? How can this body dance without disturbing the surrounding environment? IF ONLY I KNEW has its world premiere at Härnösands library
16 Sep 2021
.
With
ONE ONE ONE
the spectator is invited to an intimate, questioning, and awakening experience. The performance exists between four eyes and continues as long as the dancer and spectator keep eye contact. ONE ONE ONE will be performed in schools, shopping malls, and other public spaces.
In
PIANOFAVOURITES WITH NORRDANS
, Martin Forsberg and Rebecka Berchtold examine taste, aesthetics and classics. On stage; an international ensemble and a pianist. The choreography will be performed to the most played-to-death piano repertoire, in all its seriousness.
Für Elise, Moonlight sonata, Turkish March, Claire de lune
. PIANOFAVORITES WITH NORRDANS opens
7 Oct 2021
at Härnösands Teater.
Learn more about Norrdans at
madeintheweb.com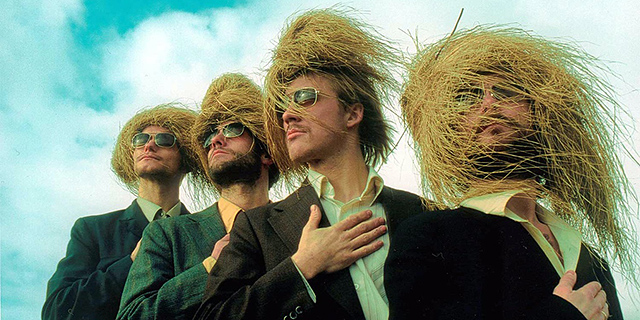 Finally, JSK was able to perform at The Norwegian Opera and Ballet with the family production THE TIRED MAN, which is on an extensive tour in both southern and western Norway.



31 Oct-3 Nov 2021

JSK will perform THERE featuring the company's nonsensical language trademark at The Norwegian Opera and Ballet! THERE is by far the most requested performance JSK has ever made.
"The result is impressive ensemble work from four performers whose look of unforced, alert connection adds to the mystery and sadness." New York Times, USA

THE DOOR – the international co-production with The National Theater of Lithuania had great success at the Sibiu International Theatre Festival. Will also be performed in Kaunas and Vilnius in October.

JSK is working towards a new production premiering in 2022. Stay tuned! Take a look at the company's website for a full list of available productions here.

Find out more about Jo Strømgren Kompani at madeintheweb.com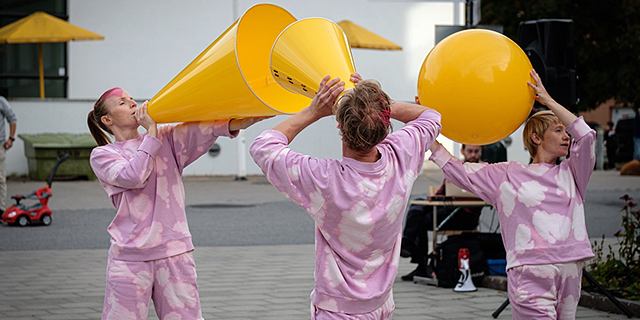 Claire Parsons Co. is honored to inaugurate the
Young Dance Festival
in Zug (CH) on
29 Sep 2021
with an outdoor performance of
YELLOW.
The company will perform outdoor performances in and around Zug throughout the week and complete the international live appearance on
2 Oct 2021
at Theaterplatz in Luzern (CH).
In October Claire Parsons Co. will embark on a major tour with school performances of
LITTLE SWAN LAKE
in southern Sweden:
4-14 Oct 2021
at Stenkrossen Lund (SE),
18-28 Oct 2021
at Barbacka Theater in Kristianstad (SE).
The Dance Museum in Stockholm (SE) has invited Claire Parsons Co. to a party to celebrate the iconic Swedish Ballet and a 101-year-old birthday on
23-24 Oct 2021
. The company is looking forward to being part of the celebratory program, presenting dance and absurdist surprises at the museum. For more information go
here
.
The company welcomes two new producers;
Maria Wallin
and
Lena Yngvesson
, who will be working in touring, producing, and expanding the field of performing arts for young audiences. Don't hesitate to contact them if you have any questions about Claire Parsons Co!
Learn more about Claire Parsons Co. at
madeintheweb.com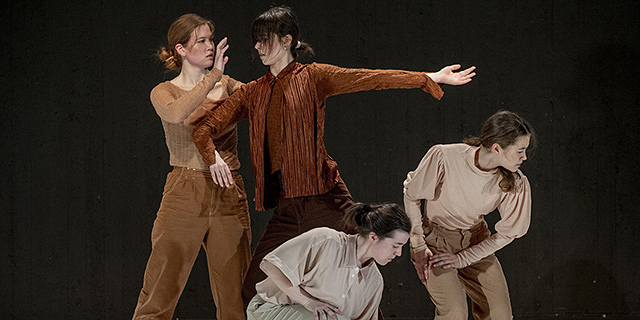 Helena Franzén's new work FROM NOW ON/FRÅN OCH MED NU will premiere

29 Sep 2021

at Lidingö stadshus, Stockholm (SE), with additional performance

30 Sep 2021,

and also showing at Danscentrum, Stockholm

1 and 3 Oct 2021

.

In the dance performance FROM NOW ON Helena Franzén asks questions about identity and how we change and adapt our characteristics and peculiarities. We seem to have a constant need to reflect oneself with other persons and we do not seem to get enough in our trying to imitate and compare ourselves with one another. How do I become who I am and how do I change through the people I meet? Read more here. Watch a trailer here.

Helena Franzén creates dance works where she generously shares her universe of delicate and passionate engagement in movement and music. The audience will find that all their senses are charged, leaving memorable traces within the body! FRÅN OCH MED NU is made possible with support of Statens Kulturråd, Stockholm Stad, Region Stockholm Dans Cirkus and Lidingö kommun.

Read more about Helena Franzén at madeintheweb.com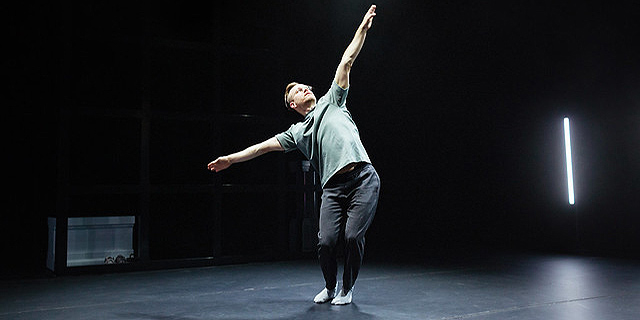 The title I SJÄLVA VERKET could in Swedish be read in two ways within this context. As a saying it would translate to "In fact", but it can also be understood as "In the actual piece". Swedes also use it as an expression saying "I praktiken" meaning literally "In the practice" saying "in the real world" or "In the actual". The title contains and projects the ambition with this performance. It comes from a strive of wanting to answer and open up conversations that Säfsten has had the last 8 years with audience members regarding contemporary dance, theories of dance practices, and why some work might look or be read in a certain way. In I SJÄLVA VERKET he attempts to talk and dance, sometimes simultaneously, to show, visualize, explain, question, and juggle the complicated issues at hand. Co-production between Säfsten Produktion and Riksteatern.

The piece will tour through Sweden with Riksteatern in the fall of 2022. The physical premiere takes place at Kulturhuset Stadsteatern in Stockholm (SE)

24 Sep 2021

. Additional performances:

25 Sep, 1-3 Oct,

and

7-9 Oct 2021

. More info and tickets here.

Find out more about Björn Säfsten at madeintheweb.com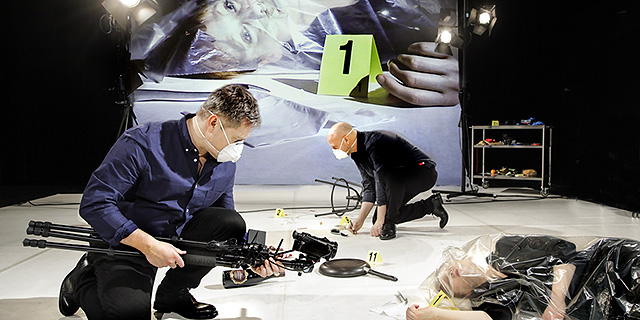 photo: Jens Peter Engedal
THE SOUL CATCHER - UNMASKING THE MODERN PREDATOR will be guest-performance at The Royal Theater in Copenhagen (DK)
1-7 Nov 2021
. For more info and tickets go
here
.
THE SOUL CATCHER is a seductive and deeply disturbing performance about psychological and physical abuse, manipulation, and power - in a powerful mix of performance, dance, spoken word, and electronic music.
"The performance is sharp and unsentimental. It is a mix of performance, dance, spoken words and seasoned with hard electronic music. The three actors do not compromise their expression but deliver a solid performance. The performance fully lives up to my high expectations, which over time I got to the creator of the work, Annika B. Lewis, and also got a great gift at the top of the hat, as the theme was both presented as autofiction and fantastically portrayed. Bravo for courage and artistic pondus." – Kulturnyt (DK)
THE SOUL CATCHER is produced by Kassandra Production in a co-production with theatre Bora Bora. Supported by the Danish Arts Foundation, The City of Aarhus, Knud Højgaards Fond, and DMF.
Find out more about Kassandra Production at
madeintheweb.com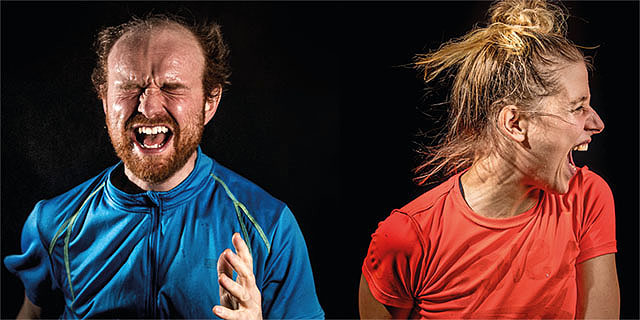 Taneli Törmä - Location X new work SURVIVORS will premiere on

5 Oct 2021

at Teater Får 302 in Copenhagen (DK). SURVIVORS, a dance performance for two actors, invites the audience into a tragicomic loop that pursues the all too human feeling of constantly wearing oneself out without really knowing why and for whom.

Choreographer Taneli Törmä's movement together with actor-director Anna Lipponen's text creates a 60-minutes long poetical marathon. The spoken word sets the body in motion while the dynamics of the moving body inflates the words with a new meaning. A parallel monologue between the two actors brings the audience step by step into a manipulative landscape. Watch a trailer here. FAKE IT UNTIL YOU MAKE IT!

Dates:

5-9 Oct 2021

Teater Får 302, Copenhagen (DK),

18-19 Nov 2021

Dynamo, Odense (DK)

SURVIVORS is created by Taneli Törmä - LOCATION X (DK) in co-operation with STUDIO TOTAL artists (FI).

Find out more about Taneli Törmä / Location X at madeintheweb.com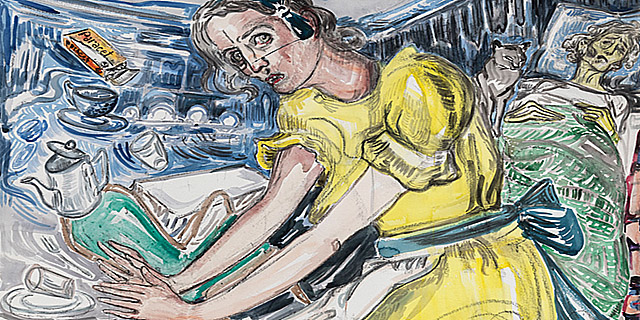 Ilustration: Vanessa Baird
Ingun Bjørnsgaard Prosjekt is proud to announce their new project HOJOTOHO! in collaboration with
CODA
Oslo International Dance Festival. The world premiere will be on
22 Oct 2021
at Dansens Hus, Oslo (NO).
The performance is based on the artwork by artist Vanessa Baird. We meet people in troubled situations and unexpected life experiences. The choreography holds an ambivalent, multifaceted, and detailed expression in play with new music composed by Rolf Wallin and Tansy Davies.
A solo from NOTES ON FRAILTY with dancer Guro Schia will be performed on
3 Oct 2021
and
16 Oct 2021
in the exhibition of Børre Sæthre at Nitja center of contemporary art. More info
here
.
The book "Through Choreography" takes a closer look at key elements of Ingun Bjørnsgaard Prosjekt's aesthetics, methods, and circuit of motives. Richly illustrated by photographers who have followed Ingun Bjørnsgaard Prosjekt since 1992. Order
here
.
Find out more about Ingun Bjørnsgaard Prosjekt at
madeintheweb.com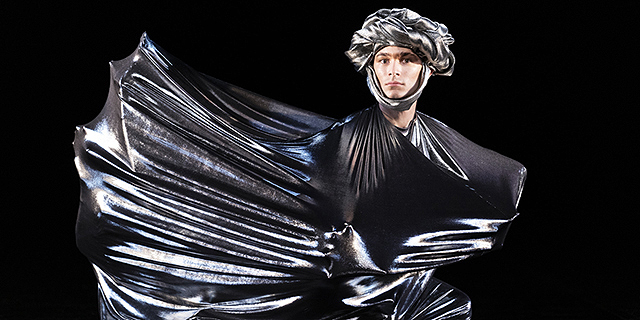 BLACK RAINBOW had its world premiere at Dansens Hus in Stockholm (SE) on
18 Nov 2020
and is scheduled to tour Sweden with Dancenet Sweden in October 2021.
BLACK RAINBOW is a night dive into Virpi Pahkinen´s poetic dance world. Six dancers enter a black liquid mirror and initiate a dialogue with the unknown.
"Yes, we are in Virpi land: musical, mystical, and saturated with a beauty that tends to the sacral. Few dance artists have such a finely chiseled signature and stage persona, nor such integrity." Svenska Dagbladet (SE)
Dates at Kulturhuset Stadsteatern in Stockholm (SE):
19, 25, 26 & 30 Sep 2021.
For more information and tickets, please go
here
.
Find out more about Virpi Pahkinen at
madeintheweb.com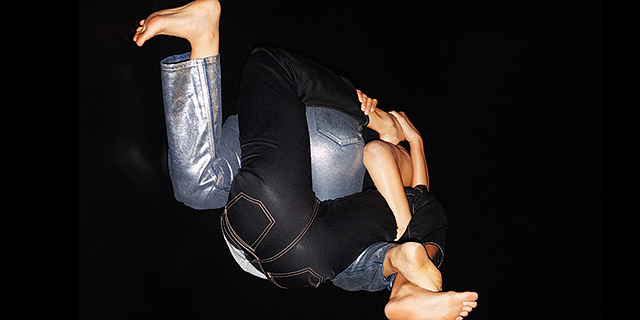 IMMORTAL SUMMIT is an expansion, beyond everything we ever thought about greatness. Imagine that Bagger 288 and IC 1101 fades in comparison. IMMORTAL SUMMIT does everything, it is the greatest, the best, the most beautiful, and above all – immortal. IMMORTAL SUMMIT is a performance that stretches between ideas of greatness and megalomania. Where do we draw the line in a cultural climate where the idea of perfection is like a thorn in our sides. In IMMORTAL SUMMIT we play in the borderland of greatness, fragility, provocation, aggression, revolution, and failure.
4-21 Nov 2021
MDT
, Stockholm (SE),
26-27 Nov 2021
Atalante
, Göteborg (SE),
30 Nov-1 Dec 2021
Dansstationen
, Malmö (SE).
Co-produced by Turnéslingan Tre scener (MDT, Atalante & Dansstationen), Norrlandsoperan, Dansehallerne och Life Long Burning – Towards a sustainable Eco-System for Contemporary Dance in Europe project. Supported by Stockholms stad, the Swedish Arts Council, The Swedish Arts Grants Committee and Region Stockholm (SE).
ALSO...
Lydia Östberg Diakité and Bambam Frost invite you to follow and experience them as they move through the exhibition "Lynette Yiadom-Boakye: Fly In League With The Night" at Moderna Museet in Stockholm (SE) - until
19 Sep 2021
. More info and tickets
here
.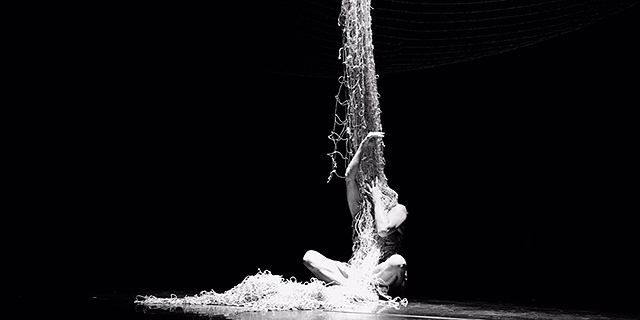 LE SYNDROME DE PÉNÉLOPE is a creation for 8 women, by choreographer Hervé Maigret. On stage, these eight performers, who come from different backgrounds, share with us their stories and the feminine energy of their times, their cultures, their visions of the world. Who are the Penelopes today? French, Ecuadorian, or Swedish: they dance their strength and their fragility, their desires and their paradoxes, their rage to exist in the face of absurdity. A ballet of body and words, rebellious, liberating!
The premiere will be in
Bouguenais
(FR), France on
1 Oct 2021
. Watch a trailer
here
. More info
here
.
A collaboration between Compagnie NGC 25 and Charlotta Öfverholm.
Find out more about Charlotta Öfverholm at
madeintheweb.com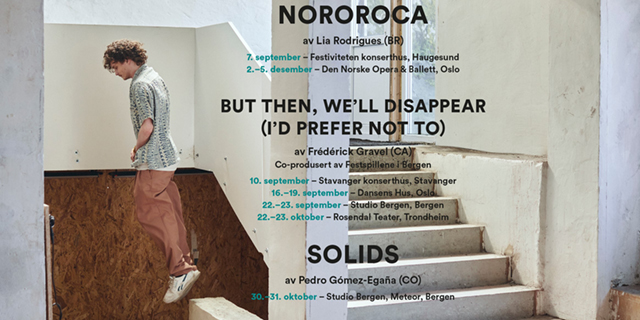 photo: Øystein Haara / design: Haltenbanken
For Carte Blanche's next world premiere the company will collaborate with the renowned Hungarian choreographer Eszter Salamon. She incorporates the company into her MONUMENT series which started in 2014. The MONUMENT series has so far resulted in eight performances, with a ninth performance premiering in 2021. The Carte Blanche production

MONUMENT 0.10: THE LIVING MONUMENT

being number ten in the series and premieres

10 March 2022

.

Touring dates:

BUT THEN, WE'LL DISAPPEAR (I'D PREFER NOT TO)

by Frédérick Gravel (CA):

16-19 Sep 2021

Dansens Hus, Oslo (NO) for the Ultima Contemporary Music Festival,

22-23 Sep 2021

Studio Bergen, Bergen (NO)

22-23 Sep 2021

Rosendal Teater, Trondheim (NO).

SOUFFLETTE

by François Chaugnaud (FR):

1-2 Oct 2021

deSingel, Antwerpen (BE),

6 Oct 2021

Concertgebouw, Brugge (BE),

8 Oct 2021

Le Carreau, Forbach (FR)

Restaging SOLIDS by Pedro Gómez- Egaña(CO) in Studio Bergen for BIT – Bergen International Theater's METEOR festival

30-31 Oct 2021

. Links to ticket and more info

here

.


SOUFFLETTE and BUT THEN, WE'LL DISAPPEAR (I'D PREFER NOT TO) are co-produced by Bergen International Festival.


Learn more about Carte Blanche at madeintheweb
All the best from the team at MADEIN-THEWEB.COM and all our joint members.
FOLLOW US


on
Facebook
&
Twitter
MADE IN the web
www.madein-theweb.com is a website displaying Nordic performing arts intended for an international audience.
MADE IN the web is an initiative created by Loco World with the intention to increase the visibility of Nordic performing arts.
Loco World/MADEIN is an organisation supported by the Swedish Arts Council for its international activities.

MADE IN the web
Loco World, Järnvägsgatan 36, SE-131 54 Nacka, Sweden
Phone: +46 (0)73 324 11 14, email:info@madein-theweb.com, internet: www.madein-theweb.com