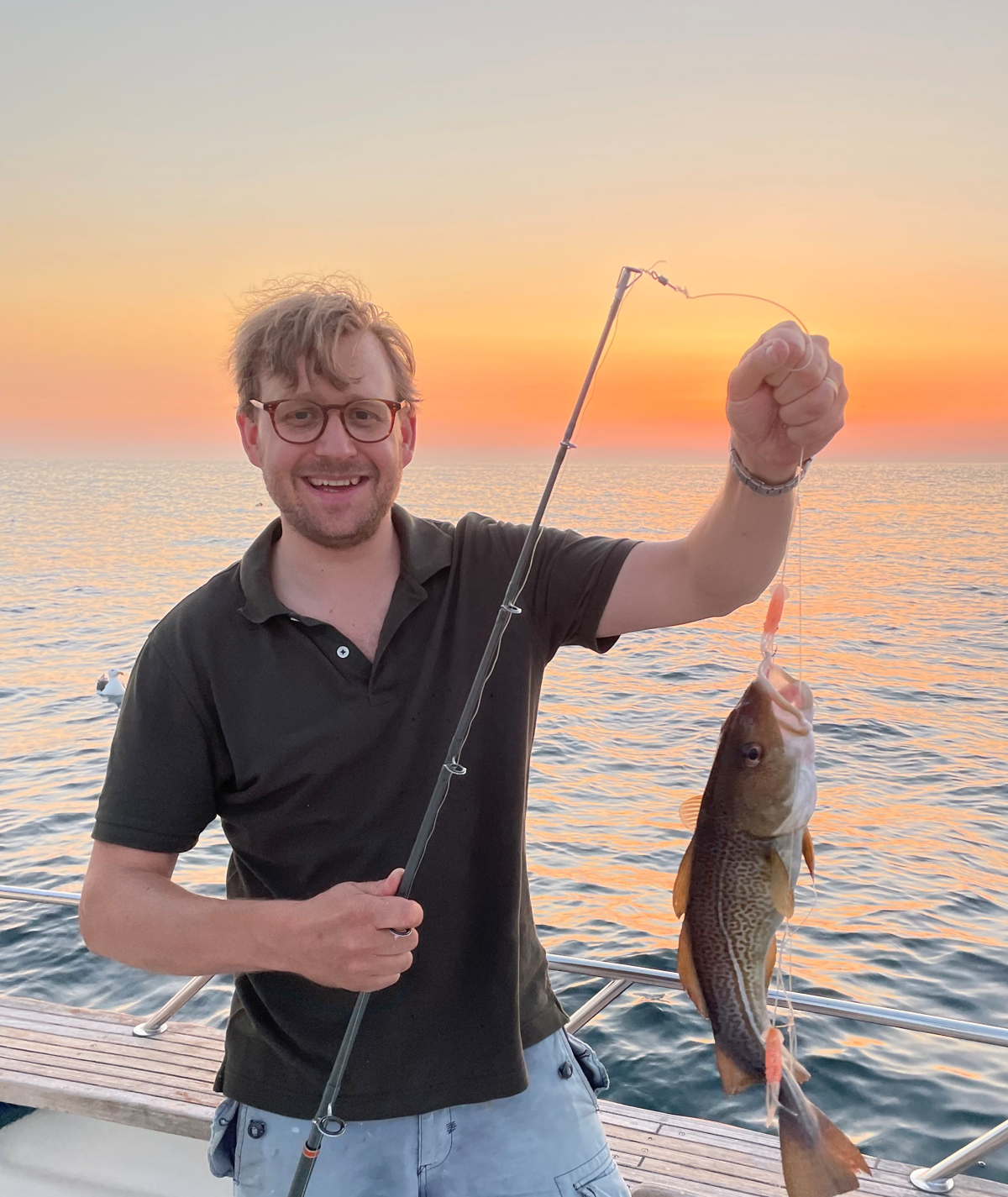 The summer has come to an end. For us at Episurf, the season has started off at a high pace and with positive news; patients continue to tell us how their life changed for the better after their Episealer® surgery, and clinical publications with follow-ups of our patients continue to be published!

I want to take the opportunity to invite you to the webinar that will be held in collaboration with ESSKA on September 23rd on focal resurfacing. The webinar includes renowned faculty and an interesting agenda!

In this newsletter, you will find a testimonial from Chris,
a patient who managed to get back on his mountain bike after years of pain. You will also find a published case report with 5-years' follow-up of the very first Episealer® Talus patient.

Please keep your eyes open for our social media posts where we share our latest news. We recently received notice that a manuscript with 5-7 years' follow-up of the ten first Swedish Episealer® patients has been accepted for publication, and we will let you know when it becomes available!

Pål Ryfors
Chief Executive Officer, Episurf Medical
We are proud to be Continuous Professional Education Partner to ESSKA
.
In September, we are organising a webinar together.
Two years ago, at the age of 54, Chris received his Episealer® Knee implant. Prior to the surgery, he suffered from constant knee pain and had to take an unwanted break from his mountain biking. With the Episealer® in place, Chris has been able to get back into his favorite sport at the level he chooses. In fact, he recently participated in a cycling event in the UK, and this is what he had to say a few weeks after the 21-hour long ride:

"My knee held up perfectly during the event which I put down to the implant and the advice I was given pre and post op about slowly building up the muscles. If anything, my knee is stronger after the event."



Follow the link to read about Chris' experience before and after the Episealer
®
surgery >>
In May 2016, Dr Holz at Park-Klinik Manhagen, OrthoCentrum, Hamburg, Germany, performed the very first surgery with an Episealer® Talus implant. The implant was produced on a custom-made basis, meaning a regulatory exemption to produce the implant before receiving CE approval.

The result of the surgery was very successful, and the patient, a 33-year-old auto mechanic, was able to get back to work as well as play football again!

A case report with this patient is now published in FASTRAC, Foot & Ankle Surgery: Techniques, Reports & Cases. Please read the publication "Treatment of an Osteochondral Lesion of the Talus with a novel Patient-specific Metallic Implant: A Case Report with 5-year Follow-up and Review of the Literature" by Holz J., Ryd L., Kaiser R., Hollander K., van Dijk N., and Schneider S.
Congratulations to Prof. Espregueira-Mendes and his team from Clínica Espregueira – FIFA Medical Centre of Excellence for performing the first Episealer® Knee surgery in Portugal!
Please click on the links below to access the most relevant recent press releases:
If you are not yet a subscriber, you are very welcome to follow the links below to sign up for our press releases and/or newsletters:
Episurf Medical has a

Privacy Policy

in line with the European General Data Protection Regulation (GDPR). Read more about our policy here>>
If you no longer wish to receive our newsletter, please click the 'unsubscribe' link at the bottom of this newsletter.