TERO SAARINEN

COMPANY
- New work by Tero Saarinen for the Finnish National Ballet in 2022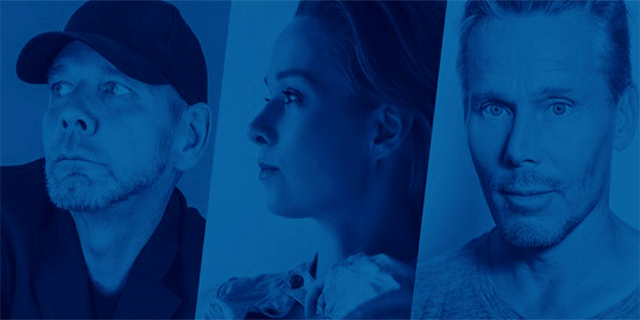 photo: The Finnish National Opera and Ballet
The Finnish National Ballet
will celebrate its Centennial with a triple bill by the renowned Finnish choreographers Johanna Nuutinen, Kenneth Kvarnström and Tero Saarinen. The evening, titled MADE IN FINLAND will premiere in May 2022. The triple bill will close with
WEDGE
, a new choreography by Tero Saarinen, featuring dancers from the Finnish National Ballet and Tero Saarinen Company. The music,
Cello Concerto
by composer Esa-Pekka Salonen, will be interpreted by the orchestra of the Finnish National Opera.
In the new work, Saarinen wedges dance, sound and light together in the interface between chaos and order, defenselessness and safety, and the experience of the transience of existence. The lighting and set design is from Joonas Tikkanen, costumes by Erika Turunen. More info
here
.
Learn more about Tero Saarinen Company at
madeintheweb.com
CARTE

BLANCHE


- World premiere at Bergen International Festival 2021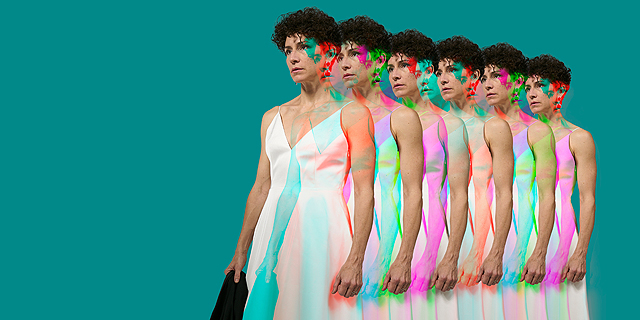 photo: Bent René Synnevåg

Canadian Frédérick Gravel is known for turning the structures of choreography upside down and often includes elements of rock and performance art in his expression. His background is from the vibrant arts community in Montreal, and he has established himself as one of the foremost exponents of the new, Canadian dance art.
Behind the title BUT THEN, WE'LL DISAPPEAR (I'D PREFER NOT TO) lies a hidden desire to emphasize the individual's role in a world full of contradictions where guilt and celebration are two sides of the same coin, in hopes that everything has a plan.
BUT THEN, WE'LL DISAPPEAR (I'D PREFER NOT TO) will be performed at the Bergen International Festival
4 -7 June 2021
in Studio Bergen, and at the Artic Arts Festival in Harstad on
22 June 2021
. More information and tickets
here
.
VIRPI

PAHKINEN
- Meet the company at Cinars Web!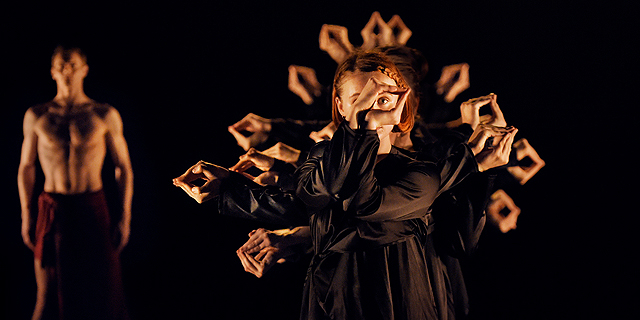 Virpi Pahkinen Dance Company wants to meet you at
Cinars Web
25-27 May 2021
- when the digital version of the international performing arts conference Cinars will take place online for the second time.
Virpi Pahkinen Dance Company is promoting the new performance BLACK RAINBOW (premiered at Dansens Hus, Stockholm (SE) in November 2020) as well as international successes DEEP TIME and MONOLIT POLYGON. VPDC producer Gita Mallik is available for meetings online, please find her on the Cinars Web or get in touch
here
. International agency Pragma with
Nea Granlund
is also online.
Check out
www.pahkinen.com
for more information on dance legend Virpi Pahkinen and the company's international touring. For dossiers for all three performances and more information on international touring look here:
BLACK RAINBOW
,
DEEP TIME
,
MONOLIT POLYGON
.
Scheduled performances in autumn 2021:
BLACK RAINBOW - National Tour with Dancenet Sweden to seven Swedish cities in October 2021.
MONOLIT POLYGON – Performance in Jyväskylä (FI) in collaboration with Jyväskylän Tanssiopisto in September 2021.
Find out more about Virpi Pahkinen at
madeintheweb.com
INGUN

BJØRNSGAARD

PROSJEKT
- World premiere of SEVEN DUETS in June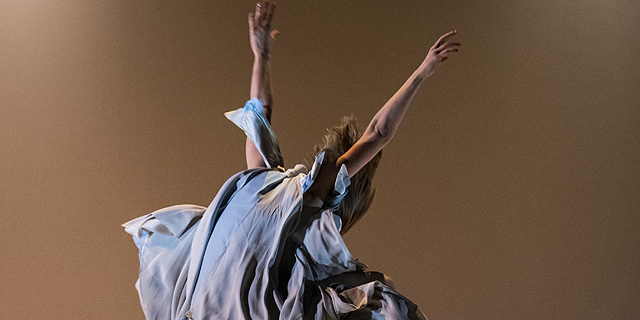 SEVEN DUETS reflects on the duet as a concept to examine variations of both tenderness, conflict and helplessness between two people. The dancerly duet is a returning trope in Ingun Bjørnsgaard's work, explored in a way that opposes seamless interaction to depict the complexity of human intimacy in its both wavering and alluring forms and fragments of movement. The performance embraces the melancholy agony and illnesses derived from a painterly fin de siècle ambience, from which also Edvard Munch's female bird of prey, Harpy, emerges.
SEVEN DUETS
brings together alienation and longing for life in a choreographic language that opens up to the viewer's own narrative. In a first time collaboration with award-winning fashion designer Michael Olestad as costume designer.
Premiere: Wednesday
16 June 2021
, Bærum Kulturhus, Sandvika (NO). More info and tickets
here
. Co-produced with Bærum Kulturhus.
Book release in June: Ingun Bjørnsgaard
Prosjekt - Through Choreography.
Order
here
.
Read more about Ingun Bjørnsgaard Prosjekt at
madeintheweb.com
CLAIRE

PARSONS

CO.
- Performing at the Astrid Lindgren Memorial Award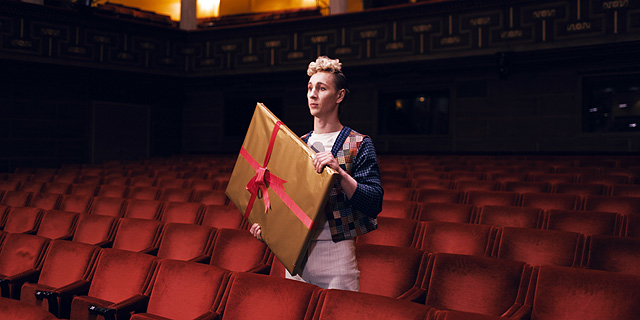 Claire Parsons Co. will be performing at the Astrid Lindgren Memorial Award at a digital ceremony on
31 May 2021
at 7 pm CET celebrating last year's winner Baek Henna and 2021 Jean-Claude Mourlevat. The Astrid Lindgren Memorial Award was created in 2002 by the Swedish government to promote every child's right to great stories. With a prize of five million Swedish kronor, it is the largest award of its kind. Register for the digital event
here
.
LITTLE SWAN LAKE
is a different look at swans for young audiences. Join Claire Parsons Co. for A Royal Dramatic Theater streaming of this poetic and enticing take on the classic which will be available in digital form
here
.
YELLOW
is a luscious piece performed outdoors. Claire Parsons Co. will be premiering YELLOW at Spring Festival in Copenhagen (DK) on
29 May 2021
and later at the festival Malmö Summer Stage (SE)
15-19 June 2021
.
MARMALADE
, a classic and a favourite that premiered in 2013 and has performed around the world, will perform at all pre-schools in inner-city Stockholm
8-15 June 2021
.
Read more about Claire Parsons Co. at
madeintheweb.com
BYSTRÖM

KÄLLBLAD


- Making movies on location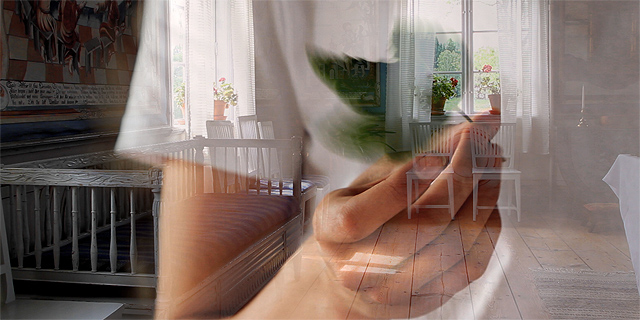 The duo Byström Källblad is off to Huskvarna (SE) to make a new site-specific dance film installation during a week's residency, which was the first prize at the Screendance Festival 2020, where Byström Källblad won with the film BLÅNAGLA. The new film will premiere at site in September - for you to watch on your mobile phone activating a QR code.
Another film soon to be premiered is NORBERG, about young women in a small ex-mining community where iron was made, starting in the 5th century. In the very room depicted in the painting
Namnsdag
one hundred years ago by Fanny Brate, and now exhibited in the permanent collection at the National Museum in Stockholm (SE), two young women move and reflect over what lays ahead. Commission by Region Västmanland (SE).
Find out more about Byström Källblad at
madeintheweb.com
IL

DANCE
- World premiere of IN YOUR FACE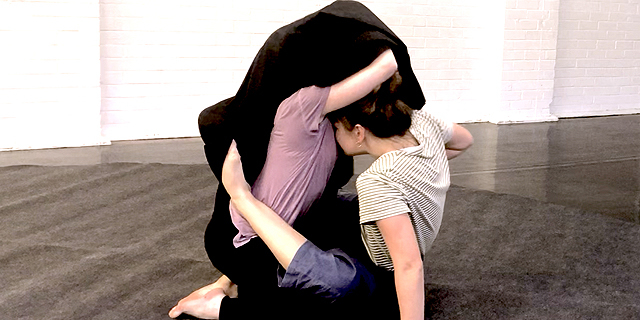 IN YOUR FACE by Israel Aloni experiments with extrapolations of identity and the confrontational aspects of negotiating one's presence in a context which is already so overtly dominated by social and political symbolism.
The work was created in residency and collaboration with
Catapult Dance Choreographic Hub
in Newcastle (AU), with two Catapult dancers Alexandra Ford and Mikayla Nangle. The work will premiere on
21 May 2021
at the Lockup Gallery in Newcastle (AU). More information
here
. Tickets
here
.
Find out more about ilDance at
madeintheweb.com
TANELI TÖRMÄ

/ LOCATION X
- Selected by Big Pulse Dance Alliance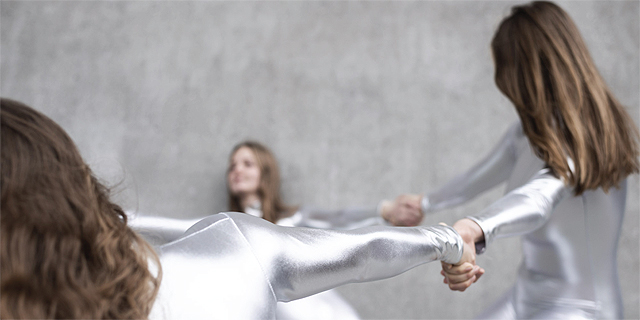 LOCATION X is delighted to announce that ALIEN performance has been shortlisted for the first Big Pulse Open Air Commissions.
Big Pulse Dance Alliance
received over 250 applications from more than 30 countries by artists interested in developing portable, ecologically aware choreographic ideas for outdoor performances for the people of Europe. From this pool of applications, Big Pulse has shortlisted eight innovative projects to move forward to the second phase of the selection process and ALIEN by Taneli Törmä - LOCATION X is one of them. The projects selected as final commissioned works will be announced on
20 May 2021.
ALIEN performance premiere will be made for 10 Danish dancers part of LOCATION X 10 years anniversary celebration festival and presented 7 times in Kunstbygningen Filosoffen Gallery in
12-20 Nov 2021
in Odense (DK). After the premiere, ALIEN is ready to be adapted for other dance communities.
Now it's time to connect the community and dance together!
Read more about Taneli Törmä - LOCATION X at
madeintheweb.com
CONVOI

EXCEPTIONNEL


- Premiering an exhibition and acoustic, choreographic performance
photo: Convoi Exceptionnel
Convoi Exceptionnel will premiere MOVING A MEMORY this summer. The piece is created in collaboration with Hongkong based dance artist Wayson Poon and Danish artist Maiken Bent among others. For the gymnasium, an exhibition and acoustic, choreographic performance are combined into one work. The company is looking forward to inviting peers and audiences to the premiere in Denmark. More info
here
.
Live performance dates:
PASSAGE FESTIVAL, Elsinore, Denmark:
29-31 July 2021
Dansehallerne, Copenhagen, Denmark:
5-8 Aug 2021
Online pitch:
CPH STAGE Festival
3 June 2021
9.00am – 10.30am CET
Trilogy for Educational Spaces by Convoi Exceptionnel will be pitched.
Find out more about Convoi Exceptionnel at
madeintheweb.com
INGRID OLTERMAN

DANS


- Performing in a corona safe way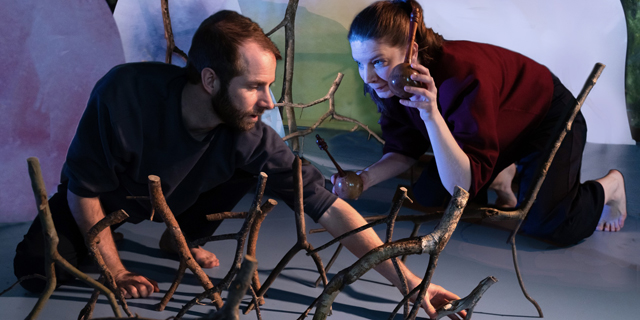 Ingrid Olterman Dans has had a busy spring with four touring performances and 70 outdoor workshops. The latest piece BLUDDERBLAD will premiere in September and then tour Sweden with 20 performances planned. BLUDDERBLAD is based on a philosophical research together with children who are five years old. The company explore "equal value" through objects from nature. The text is based on the children's stories and written by author Eva Lindström.
In June the company will go to Enköping (SE) and perform outdoor workshops at schools and show FRICTION -THE FILM, based on the piece FRICTION. This film was also distributed to children in Upplands-Bro (SE) earlier this spring together with workshops. Having met the dancers in the film in workshops beforehand and having recognition of movement material and the theme, turned out to deepen the experience of the film for these four-year-olds. In September FRICTION will be performed on the theatre stage again. More info
here
.
Learn more about Ingrid Olterman Dans at
madeintheweb.com
SU-EN BUTOH COMPANY
- THE VISITING PROJECT visits Hållnäs (SE) in June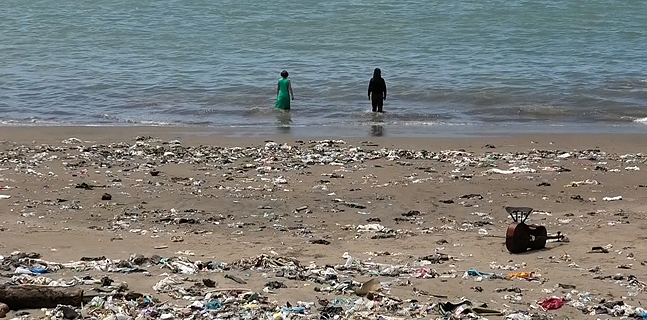 photo: SU-EN and Amit Sen
THE VISITING PROJECT is where choreographer and performance artist SU-EN works together with cello musician Amit Sen, and makes short improvisations in public places. Exactly what will happen will not be told in advance, Amit and SU-EN will create something unique from the place they visit. THE VISITING PROJECT has previously visited in New York, Hammenhög (SE), Uppsala (SE), Pajala (SE), India, Indonesia and Japan - and this time it' is time to visit Hållnäs (SE).
Hållnäs is a peninsula in the northern part of Uppland (SE) where
Hållnäs Konstkolloni
is situated, an artist-run centre for creative inspiration. THE VISITING PROJECT will happen in different locations for three days
10-12 June 2021
. About 6-12 minutes of performance is created, followed by a short conversation and exchange between the artists and the spectators before the next location. Co-organized with Hållnäs Konstkolloni.
Click
here
to watch THE WINDOW ART EXHIBITION by SU-EN Butoh Company - a photo exhibition of windows and views from all over the world!
Find out more about SU-EN Butoh Company at
madeintheweb.com
HÅLL

NING
- A body-based platform for collective learning and action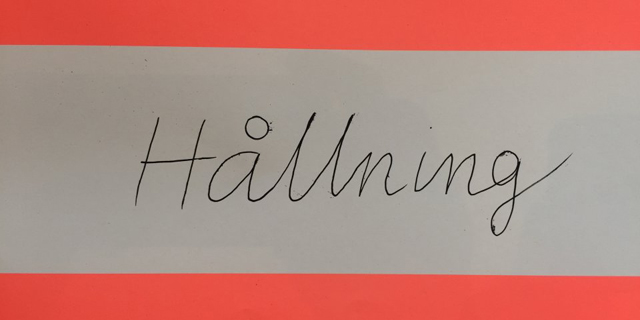 HÅLLNING is a Swedish word and holds the meanings of posture, position and attitude offering bodily, political and ethical implications. It is also our chosen name for this body-based platform of collective learning and action, at the intersection of dance and performance, education and civil society initiated and curated by Sandra Noeth.
HÅLLNING comprises various activities, including a freestanding course in collaboration with Stockholm University of the Arts/The Dance Department, two study circles in collaboration with ABF Stockholm, an online study group and a concentrated programme of workshops, lectures and performative proposals that take place from
10-13 June 2021
at
MDT
in Stockholm (SE). Full schedule
through this link
.
Curator and concept: Sandra Noeth. Curatorial partner: Anna Efraimsson, MDT. HÅLLNING is a production of MDT and Goethe-Institut Schweden in collaboration with ABF Stockholm, Stockholm University of the Arts/ Department of Dance, The International Dance Program/Swedish Arts Grants Committee and Iaspis, the Swedish Arts Grants Committee's International Programme for Visual and Applied Artists. Pre-production and development were made in collaboration with
Nordberg Movement
.
NAGELHUS

SCHIA

PRODUCTIONS
-
Choreographer's residency – deadline 1 June!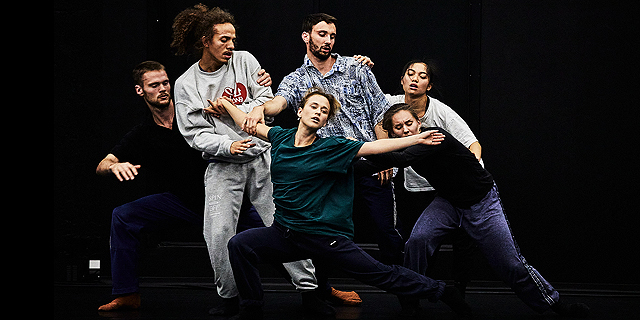 Nagelhus Schia Productions has the pleasure of announcing the second choreographer's residency in Studio NSP. The residency will take place in week 40 and 41 2021, giving a professional choreographer the opportunity to work with the young dancers in NSP 2. The candidate will receive a NOK 20 000 grant and accommodation if necessary. Norwegian choreographers and international choreographers living and working in Norway are welcome to apply.
Application deadline:
1 June 2021
. Visit the
website
for more information.
Read more about Nagelhus Schia Productions at
madeintheweb.com
All the best from the team at MADEIN-THEWEB.COM and all our joint members.
FOLLOW US


on
Facebook
&
Twitter
MADE IN the web
www.madein-theweb.com is a website displaying Nordic performing arts intended for an international audience.
MADE IN the web is an initiative created by Loco World with the intention to increase the visibility for Nordic performing arts. Loco World/MADEIN is an organisation supporten by the Swedish Arts Counsil for its international activities.

MADE IN the web
Loco World, Järnvägsgatan 36, SE-131 54 Nacka, Sweden
Phone: +46 (0)73 324 11 14, email:info@madein-theweb.com, internet: www.madein-theweb.com