SKÅNES

DANSTEATER


- Presenting a new dance performance by Mari Carrasco online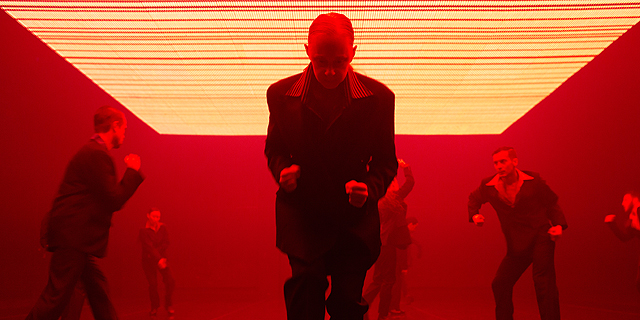 REMIND ME I'M NOT DEAD
is a new creation comissioned by Skånes Dansteater by the acclaimed Swedish choreographer Mari Carrasco, internationally renowned composer Mikael Carlsson and light and visual designer Mateus Manninen. In REMIND ME I'M NOT DEAD ten dancers welcome you to a dreamlike state, a space reminding you that you are alive. Here and now.
"infatuating explosivity"
Svenska Dagbladet (SE)
The performance will be live streamed online from Skånes Dansteater without an audience present due to the current Covid-19 situation. Watch it
17-18 March 2021
at 19:00. The stream is available internationally as well. Buy a ticket to the performance date you wish to watch and follow the instructions
here
.
Find out more about Skånes Dansteater at
madeintheweb.com
TANELI TÖRMÄ

/ LOCATION X
- 10 years dance ambassador for Odense (DK)!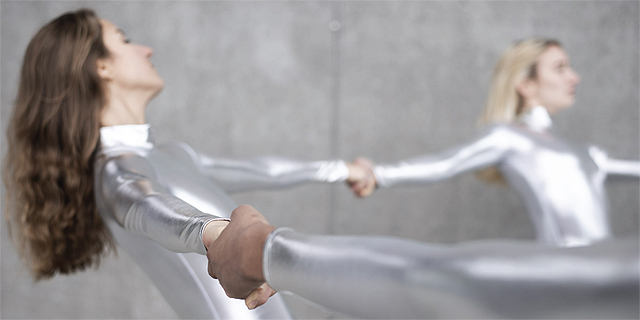 Taneli Törmä - LOCATION X will celebrate 10 years of being a dance ambassador for Odense (DK) in 2021. To celebrate it, LOCATION X is organizing an International dance festival for November 2021. ALIEN dance piece is one of the festival's performances, choreographed by Taneli Törmä for 10 local dancers. It will be created for Steve Reich's iconic composition 'Music for 18 musicians' and presented in Kunstbygningen Filosoffen. Choreography will be a meditative and timeless dance, a large living statue of people in motion placed in a gallery, an abstract and ritual act and a tribute to all those who are experienced as - and experience themselves as - ALIEN.
ALIEN is part of Location X's examination of how the art of dance and the common aesthetic experiences and realizations can be anchored in a city, in an area and in the individual human being. Through the artistic sensations, the cohesive force is strengthened. It helps to create a stronger experience of belonging and being a part of society.
Read more about Taneli Törmä - LOCATION X at
madeintheweb.com
HELENA

FRANZÉN
- Premiering the new piece FROM NOW ON in March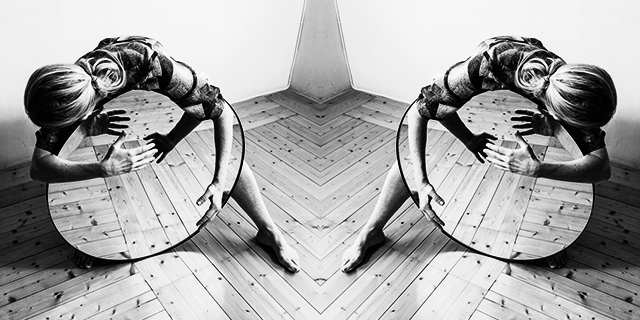 Helena Franzén's new work FROM NOW ON/FRÅN OCH MED NU, for ages 9-12, will premiere
31 March 2021
in Stadshuset, Lidingö (SE). Performances in September and October will be announced.
In the dance performance FROM NOW ON Helena Franzén asks questions about identity and how we change and adapt our characteristics and peculiarities. We seem to have a constant need to reflect oneself with other persons and we do not seem to get enough in our trying to imitate and compare ourselves with one another. How do I become who I am and how do I change through the people I meet? Helena Franzén creates dance works where she generously share her universe of delicate and passionate engagement in movement and music. The audience will find that all their senses are charged, leaving memorable traces within the body!
Dancers are Emilia Fridholm, Matthea Láre Pedersen, Linn Vecchiatini, Johanna Wernmo. Choreography by Helena Franzén. Music by Stefan Johansson. Scenography, film and light by Håkan Jelk. FROM NOW ON is made possible with support of Statens Kulturråd, Stockholm Stad, Region Stockholm Dans Cirkus, Lidingö kommun.
Learn more about Helena Franzén at
madeintheweb.com
CLAIRE

PARSONS

CO.
- Collaborating with the Swedish Royal Dramatic Theatre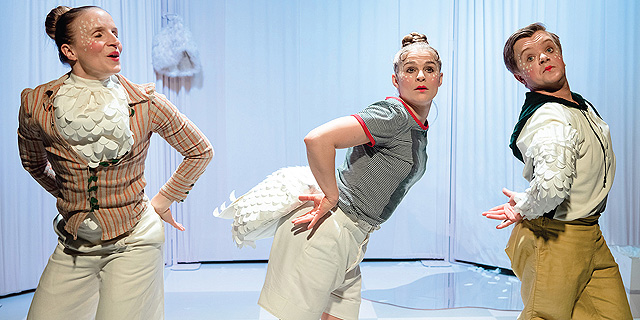 Claire Parsons Co. is premiering digital performances of their take on the classic in LITTLE SWAN LAKE, a unique collaboration with the Swedish Royal Dramatic Theatre. LITTLE SWAN LAKE will be available at
www.dramaten.se
. LITTLE SWAN LAKE is a highly wilfull take for young audiences. A dance and circus performance about performing in Swan Lake in a new version. Join Claire Parsons Co. for A Royal Dramatic Theater streaming of this poetic and enticing take on the classic which will take place from
1 April 2021
and the coming month
here
.
In March the company will be filming the performance I AM THINKING ABOUT at The Dance Museum in Stockholm - a spirited and joyous tribute to the Paris cultural scene of the 1920's and the imprint of the iconic Swedish Ballett/Svenska Baletten.
Claire Parsons Co. is looking forward to when culture, performances and the arts are once again part of our lives!
.
Read more about Claire Parsons Co. at
madeintheweb.com
GUNILLA

HEILBORN
- Presenting the film MONUMENT VÄXJÖ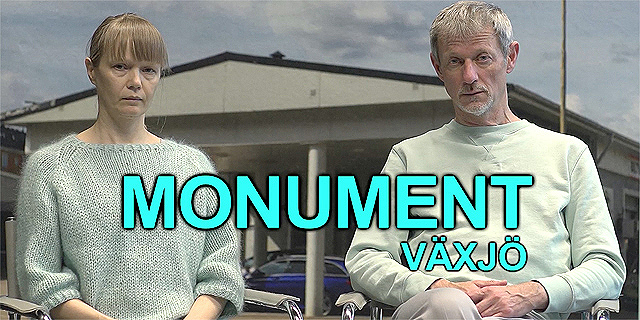 The Swedish choreographer Gunilla Heilborn has transformed her stage production MONUMENT into a filmed version with the title
MONUMENT VÄXJÖ.
The one hour show is now a 24 minute film with Kristiina Viiala and Lorenz Kabas and a corona-safe choir of three people. Ranging from the very, very big sculptures of fruits in Australia to a remake of a forgotten comedy by Aristoteles, the film peeks into different questions concerning monuments.
MONUMENT VÄXJÖ will premiere at Regionteatern Blekinge Kronoberg
website
on
22 March 2021
. Only in Swedish.
Read more about Gunilla Heilborn at
madeintheweb.com
TERO SAARINEN

COMPANY
- Digital premiere THIRD PRACTICE by TSC and Helsinki Baroque Orchestra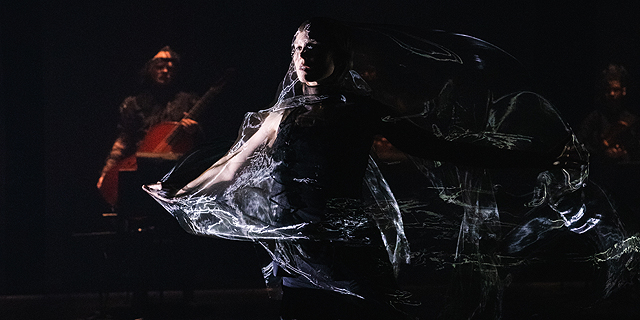 The digital premiere of
THIRD PRACTICE
multi-camera version will take place on
19 March 2021
, and the work will be available until
6 April 2021
via
TikettiStream service
. Online viewers will be the first to get to experience the content, before the recording goes on to international distribution on TV.
The director and main camera operator of the multi-camera production, shot at the Finnish National Opera using film-grade equipment, is
Thomas Freundlich
of
Lumikinos Productio
n
. Freundlich is a leading exponent of dance film and is also a member of the production's artistic workgroup.
Purchasers of the Full access and Support tickets will also have access to a digital evening programme, designed for mobile devices and tablets. Besides an in-depth article on the origins and themes of Third Practice, the guide contains information about Monteverdi and the music heard in the production, as well as introductions of the creative team, cast and crew. Available in Finnish, Swedish or English.
Learn more about Tero Saarinen Company at
madeintheweb.com
NAGELHUS

SCHIA

PRODUCTIONS
- Seeking 8 newly graduated dancers for NSP 2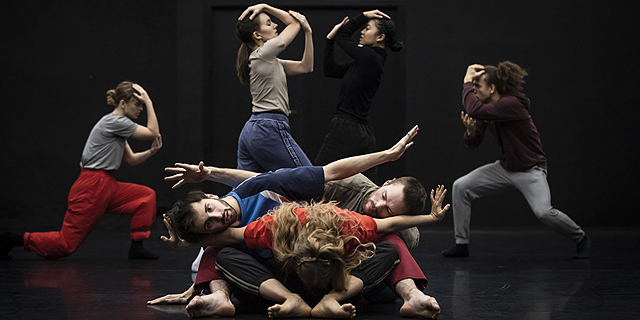 Nagelhus Schia Productions is looking for newly graduated dancers with three-year college level education for NSP 2, an artistic mentoring and skills development programme aiming at offering young, selected talents within contemporary dance artistic self-development and a broader competence within the field. This includes working with leading choreographers from Norway and abroad, and a skills development programme within topics relevant to the field and the dancer's own artistic development. The programme runs over 12 months with startup in autumn 2021, with a minimum of six months of activity during this period. Application deadline:
1 April 2020
. Visit
the website
for more information.
Read more about Nagelhus Schia Productions at
madeintheweb.com
SU-EN BUTOH

COMPANY
- Presenting more films within the framework of The Window Project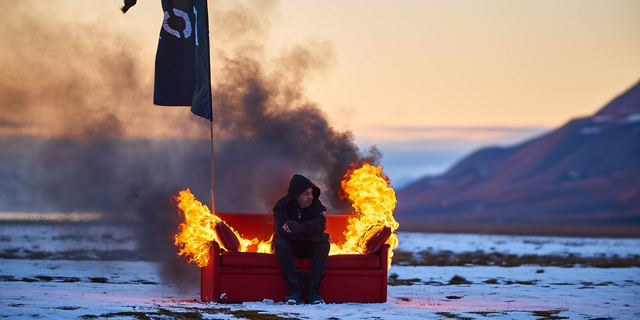 photo: David Sebastian Lopez Restrepo
During the pandemic SU-EN Butoh Company has presented artistic visions and ideas as well as work-in-progress within the framework of The Window Project. Some work is older, some is brand new, some is work-in-progress, ideas that the company never had time to investigate and some is just for fun.
The Window Project proudly presents one of
Peter Rosviks
masterpieces.... FOAD: ON THE EDGE OF THE PURGATORY WHILE THE WORLD SLOWLY DIES (2018). Video by Stein Henningsen. The video is 14:30 minutes long. Please do not miss the stunning end part....ENJOY! Just a click away...
here
.
A selection of SU-EN Butoh Company performances through stills and video is available on the
artist´s website
.
Read more about SU-EN Butoh Company at
madeintheweb.com
VIRPI

PAHKINEN
- The BLACK RAINBOW tour - new dates!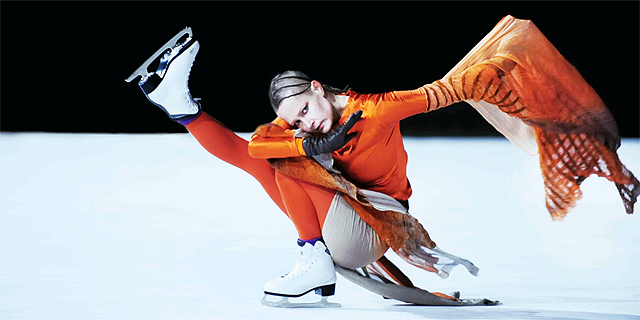 The BLACK RAINBOW tour in Sweden, arranged by Dancenet Sweden, has been moved to October 2021.
The new dates are:
5 Oct 2021
Gävle teater (SE),
7 Oct 2021
Hjalmar Bergmanteatern, Örebro (SE),
12 Oct 2021
Jönköping teater (SE),
14 Oct 2021
Vara Konserthus (SE),
17 Oct 2021
Dansstationen, Malmö (SE). More info
here
.
In the meantime - watch Virpi Pahkinen's short film on ice
here
. It is full moon and ice cold tonight....
Find out more about Virpi Pahkinen at
madeintheweb.com
NORDBERG

MOVEMENT


- 45 minutes of dance every Friday morning!
Nordberg Movement
kicks off 45 MINUTES OF DANCE, streamed live every Friday morning 9.15-10.00 Stockholm time and available to view for a week after the live event! Each session includes an interview with the guest of the week about their current undertakings, one segment surrounding shared memories of forgotten dances, performances and experiences and concludes with the question of the week, an open talk with the assembled. Nordberg Movement will invite local, national and international guest to share, discuss and move us!
All the best from the team at MADEIN-THEWEB.COM and all our joint members.
FOLLOW US


on
Facebook
&
Twitter
MADE IN the web
www.madein-theweb.com is a website displaying Nordic performing arts intended for an international audience.
MADE IN the web is an initiative created by Loco World with the intention to increase the visibility for Nordic performing arts. Loco World/MADEIN is an organisation supporten by the Swedish Arts Counsil for its international activities.

MADE IN the web
Loco World, Järnvägsgatan 36, SE-131 54 Nacka, Sweden
Phone: +46 (0)73 324 11 14, email:info@madein-theweb.com, internet: www.madein-theweb.com