In the field of elective surgery, business activity is certainly volatile these days. Of course, we fully support the healthcare system's focus on battling the pandemic. At the same time, we are happy with the progress we have made. A few days ago, the first Episealer® Talus surgery in Asia was performed. The team in Asia was supported by Prof. Niek van Dijk and the Episurf team over video link, and all went very well. Approximately 30 surgeries with the Episealer® Talus implant have been performed or planned, and we are continuing to make good progress with this exciting implant solution.

In this newsletter you will meet a long-time customer of ours, Dr Jens Peters from Sulingen, Germany. Dr Peters has visited several of the Episurf Masterclasses, and he is now an active user. We also include a recently published mini-review of the growing market segment of small metal implants, authored by Dr. Johannes Holz and his team in Hamburg, Germany. I hope you enjoy it!

Pål Ryfors
Chief Executive Officer, Episurf Medical
In February, a Mini-Review written by Dr. Holz et al. was published in

Clinics in Surgery

.

Dr. Holz concludes with the final words

"Recently published results indicate good clinical effects in terms of well-being, provided correct patient selection and precise surgery."



Link to publication >>
A Survivorship Analysis based on the first 612 patients (682 implants) has recently been published in

Surgical Technology International

and shows a cumulative survivorship of 96% at 7-year follow up.

Link to publication >>
The scientific report "Clinical results of a patient-specific mini-metal implant for focal cartilage lesions in the knee after 5 years" by Dr. med. Johannes Holz from Orthocentrum, Park-Klinik Manhagen, Hamburg, Germany, has been accepted for presentation at the 3rd World Arthroplasty Congress.

The congress is arranged as a digital meeting on April 22-24, 2021. More information >>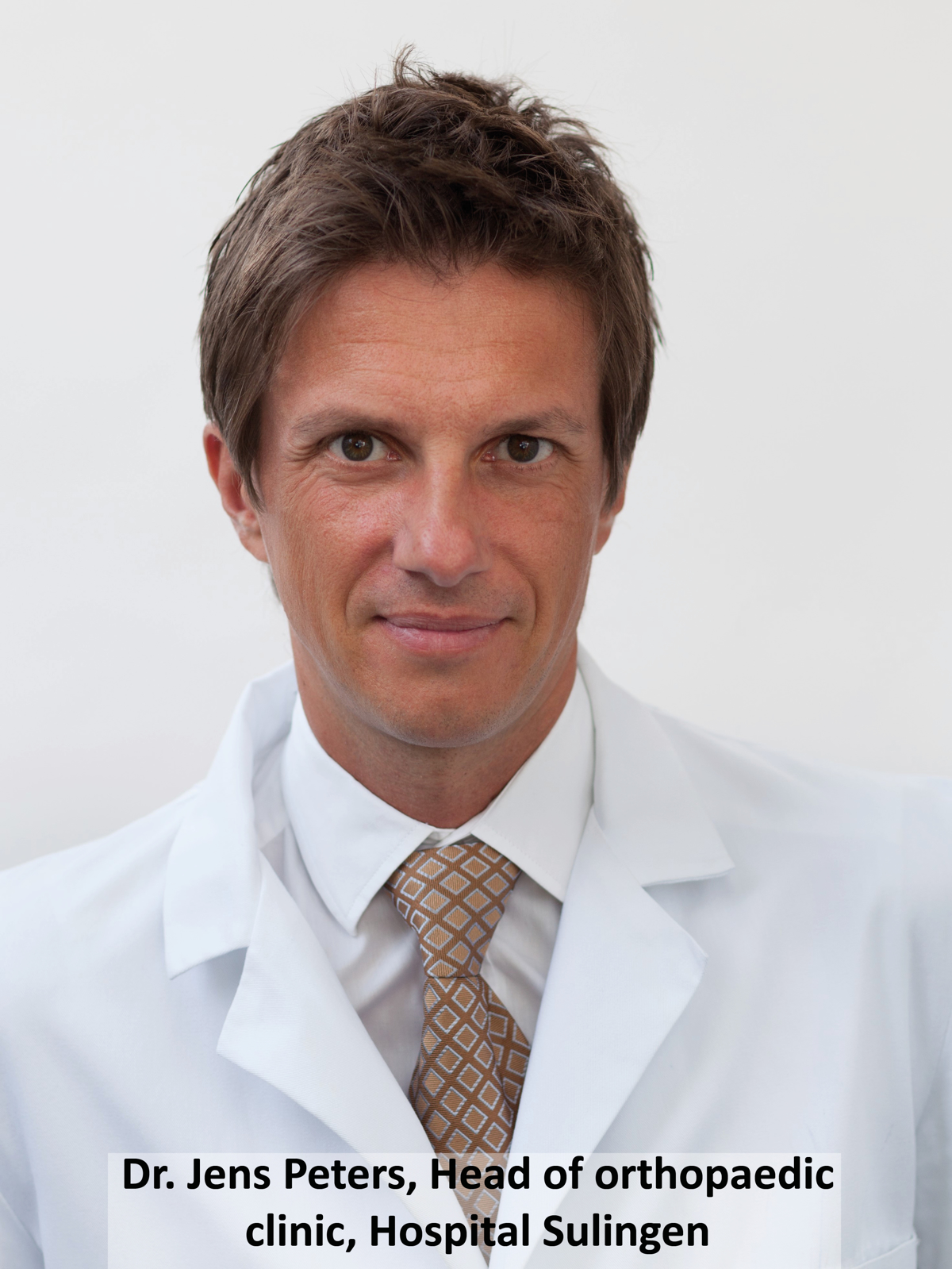 Dr. Peters, you have used Episealer® since 2018; what made you start using the Episealer®?


Over years of my career as an orthopedic surgeon, I was looking into joint sparing surgery in the knee joint for young patients, where other procedures failed, and the choice was left to go for partial or total knee arthroplasty. Then I came across the innovative Episealer®. I tried the surgical procedure and it showed a very positive outcome for the patient.



You now have experience from placing more than 40 Episealer® implants and your first patients have now had their implants for more than two years; how would you describe your experience and the overall outcome for your patients?


I have outstanding experience with the Episealer®; about eighty percent of my patients have good or very good results. Patients who previously were left with an arthroplasty as the only choice now instead went through an Episealer® surgical procedure. These patients are now pain-free and back to a normal life again. I'm really satisfied with the Episealer®.
Thank you for sending us your "case of the month", a case where you placed three Episealer® implants in the same knee. What's your rationale behind this case?


The patient is 54 years old, no comorbidities, no general arthrosis but with focal cartilage lesions on lateral and medial condyles as well as in trochlea. He had a history of failed previous microfracture, and hyaluronic acid injection didn't provide any improvement. The alternative treatment was a total knee replacement but as his knee, except the focal lesions, was in good condition and this relatively young patient has high expectations on an active life, I didn't find an arthroplasty to be the appropriate treatment for him. I had good experience from a case last year when one of my patients with successful outcomes got three

Episealers

implanted in the same knee. With that in mind, I suggested the same solution for this patient as well. Now, three weeks post-surgery, he has good mobility and reports significant pain relief.
Could you share anything about the outcome for that patient who you treated last year?


That patient is young (39 years old); he also had three focal cartilage defects and persistent knee pain. Non-surgical approach was not helping him at all. He was not able to perform his job adequately; his life was completely ruined. The choice left for him was to go through a TKA procedure. I encouraged him to go through an MRI scan

with the Episealer

®

protocol

and get a Damage Marking Report; after that, we went forward and implanted three Episealer® implants.
The patient was regularly in my consultation, and he was able to walk without crutches at around four weeks after OP with free range of motion and reduced pain. About ten weeks post-op, he reported significant reduced pain, free ROM, and soft tissue without any abnormalities.
Over time, this young patient reported significantly reduced pain to almost no pain, and his life is now back on track again. I'm happy that I now have a solution to offer this small but challenging group of patients!
We can proudly state that our revision rate is very low which was proven in the recently published Survivorship Analysis by Ryd et al.
Revisions do however occur sometimes.

In line with our intention to always provide the best possible service to our customers, we have developed the Episealer® Knee Revision Guide. The revision guide is based on the same MRI images and CAD files as we used for design of the implant. For more information or order of a revision guide, please contact your Episurf sales representative. It is available for all markets where Episealer® Knee has market approval.
In recent weeks, Episurf Medical has published several relevant news. Please click on the links below to access the most relevant press releases:
If you are not yet a subscriber, you are very welcome to follow the links below to sign up for our press releases and/or newsletters:
Episurf Medical has a

Privacy Policy

in line with the European General Data Protection Regulation (GDPR). Read more about our policy here>>
If you no longer wish to receive our newsletter, please click the 'unsubscribe' link at the bottom of this newsletter.