NEW

ARTISTIC DIRECTOR OF RIKSTEATERN / DANCE (SE)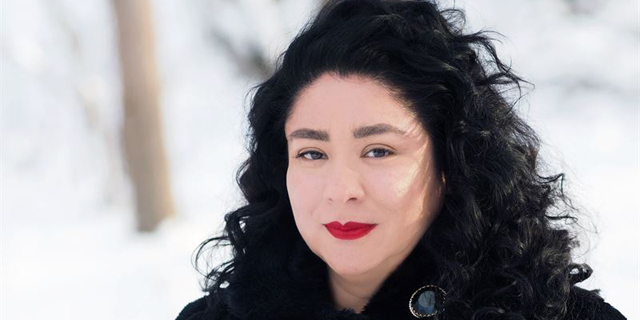 Cecilia Suhaid Gustafsson has been appointed the new artistic director of the dance division at Riksteatern, the Swedish National Touring Theatre, the largest producing touring theatre and dance company in Sweden. Gustafsson's previous positions include artistic director of the contemporary art stage Atalante in Göteborg (SE) and most recently project manager for the Swedish Performing Arts Biennale 2021. Gustafsson will take up her new role at Riksteatern in June 2021.
-
In recent years, I have followed the work of Riksteatern's dance division and to my delight I have seen more and more productions go on tour. This is how you build a dance audience. I look forward to managing and developing the work even more,
says Cecilia Suhaid Gustafsson in a press release.
REGIONTEATER

VÄST
- On tour and digitally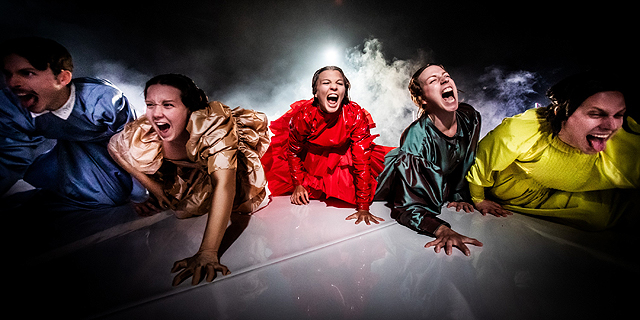 Regionteater Väst is making more performances available for viewing online while also touring for young people all over Västra Götaland, in the west of Sweden: HÄXOR – An enchanted dance performance, inspired by witches, choreographed by Mari Carrasco. KLEOPATRA – Love, death and fake news by Helena Sandström Cruz. HUMBUG – A pretty incredible play that tells the truth about the lie by Peter Elmers. OROARNA – Lars Melin directs a whimsical and tender play about anxiety. SILENT DISCO – Maria Ulrikssons performing arts experience that takes you on your very own dance journey. See more
here
.
Find out more about Regionteater Väst at
madeintheweb.com
HELENA

FRANZÉN
- Premiering the new piece FROM NOW ON in March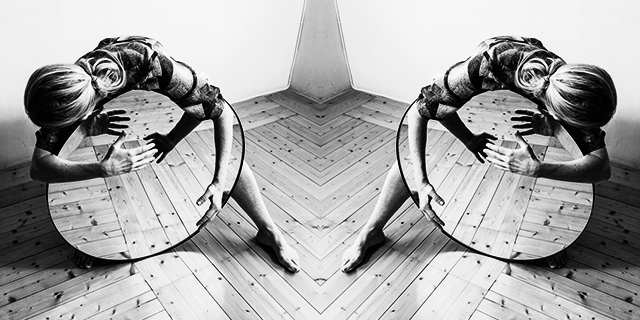 Helena Franzén's new work FROM NOW ON/FRÅN OCH MED NU, for ages 9-12, will premiere
31 March 2021
in Stadshuset, Lidingö (SE).
In the dance performance FROM NOW ON Helena Franzén asks questions about identity and how we change and adapt our characteristics and peculiarities. We seem to have a constant need to reflect oneself with other persons and we do not seem to get enough in our trying to imitate and compare ourselves with one another. How do I become who I am and how do I change through the people I meet? Read more here.
Helena Franzén creates dance works where she generously share her universe of delicate and passionate engagement in movement and music. The audience will find that all their senses are charged, leaving memorable traces within the body! FRÅN OCH MED NU is made possible with support of Statens Kulturråd, Stockholm Stad, Region Stockholm Dans Cirkus, Lidingö kommun.
Learn more about Helena Franzén at
madeintheweb.com
SHAKE IT

COLLABORATIONS / NAMNA
- Streaming STORMS AND POWER OUTAGES online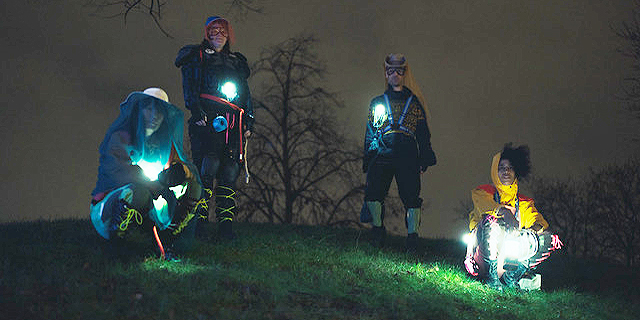 photo: Nemo Stocklassa Hindders
The performance
SOS – STORMAR OCH STRÖMAVBROTT
(Storms And Power Outages) for middle school children and their adults is about dealing with worries about the unpredictable future. Shake it Collaborations invites you to a magical, yet real room filled with music, dance and flying scenography. We celebrate perseverance, strength and patience and let the ongoing climate crisis activate us. We embrace this crisis, we're ready to confront it, we're prepared!
The performance is streamed online
20 and 21 Feb 2021
at 4 PM. You'll get a link via e-mail and the show begins with an introduction, followed by the performance. Immediately after, there will be a meeting with the artists. If you wish to watch the performance on-demand, you will get a link that is valid for 72 hours. Get your ticket
here
.
Choreographer Tove Sahlin, artistic director of
Shake it Collaborations
, work in a hybrid form between movement, words, music and objects. She creates distinctive works, always with a socially critical undertone, warmth, and humour. In SOS – STORMAR OCH STRÖMAVBROTT musicians Stina Hellberg Agback and Leo Svensson Sander who constitutes the duo NAMNA, meet two of our foremost dancers, Destiny by Kleen and Andrea Aja Svensson. Tove Sahlin performs instead of Andrea Aja Svensson in the filmed version.
Co-production between
Shake it Collaborations
,
NorrlandsOperan
and
aliasTEATERN
. Made possible with support by the Swedish Arts Council and Stockholms Stad.
Read more about Shake it Collaborations at
madeintheweb.com
VIRPI

PAHKINEN
- The BLACK RAINBOW tour - new dates!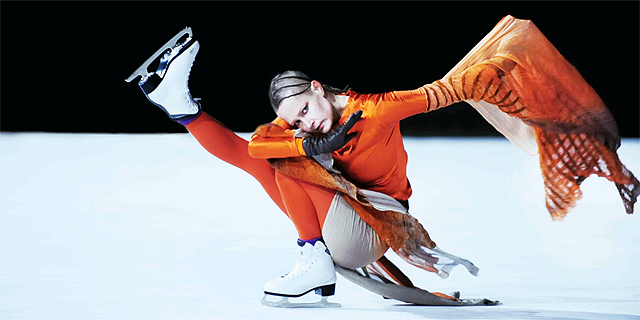 The BLACK RAINBOW tour in Sweden, arranged by Dancenet Sweden, has been moved to October 2021.
The new dates are:
5 Oct 2021
Gävle teater (SE),
7 Oct 2021
Hjalmar Bergmanteatern, Örebro (SE),
12 Oct 2021
Jönköping teater (SE),
14 Oct 2021
Vara Konserthus (SE),
17 Oct 2021
Dansstationen, Malmö(SE).
In the meantime - watch Virpi Pahkinen's short film on ice
here
. It is full moon and ice cold tonight....
Find out more about Virpi Pahkinen at
madeintheweb.com
TANELI TÖRMÄ

/ LOCATION X
- Taking part in a virtual dance festival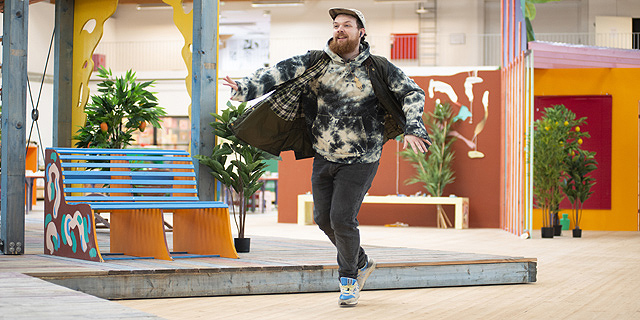 Taneli Törmä - LOCATION X took part in #28SOLOS28DAYS project, which is a virtual dance festival on Instagram. Bobbi Lo Produktion (SE) has gathered 28 outstanding dancers from all over the world to participate in this project - in collaboration with
Skånes Dansteater
(SE), Regionteater Väst (SE), Blackbox Dance Company (DK), Gunilla Lind Danseteater (DK) and De Léon Company (DK). Every day in February one dancer performs a 5 min live stream performance. Moving, grooving, connecting, and improvising together alone.. 28 dancers receive recorded instructions from the choreographer Michael Tang, through improvisation they will interpret his words and perform them live on Instagram.
Taneli Törmä performed his improvised solo performance in Sol Calero exhibition room in Copenhagen Contemporary on
4 Feb 2021
.
You can follow and see all solos from
here
.
Read more about Taneli Törmä - LOCATION X at
madeintheweb.com
CLAIRE

PARSONS

CO.
- Collaborating with the Swedish Royal Dramatic Theatre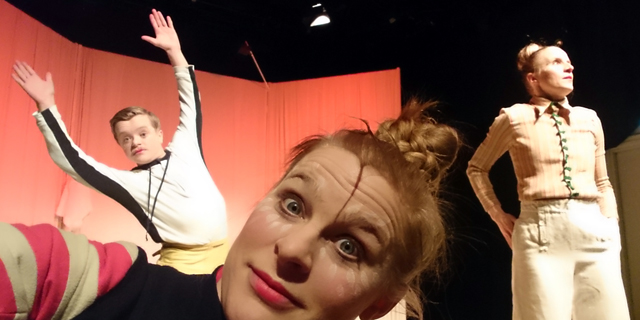 photo: Sofia Sosso Harryson
Claire Parsons Co. is collaborating with the Swedish Royal Dramatic Theatre with a new version of Swan Lake for young audiences. A SMALLER SWAN LAKE will be touring this fall in a unique collaboration with the Royal Dramatic Theatre. A SMALLER SWAN LAKE is about really wanting to perform in Swan Lake and how to do it in a very different and enthralling version. Join Claire Parsons Co. in the Royal Dramatic Theaters streaming of this poetic and enticing take on the classic which will take place
15-31 March 2021
.
In March the company hopes to premiere I AM THINKING AROUND at The Dance Museum in Stockholm (SE) - a spirited and joyous tribute to the Paris cultural scene of the 1920's and the imprint of the iconic Swedish Ballett/Svenska Baletten.
Claire Parsons Co. is eagerly looking forward to when culture, performances and the arts is a part of our lives!
.
Read more about Claire Parsons Co. at
madeintheweb.com
NAGELHUS

SCHIA

PRODUCTIONS
- REALNESS is streaming from 5 March!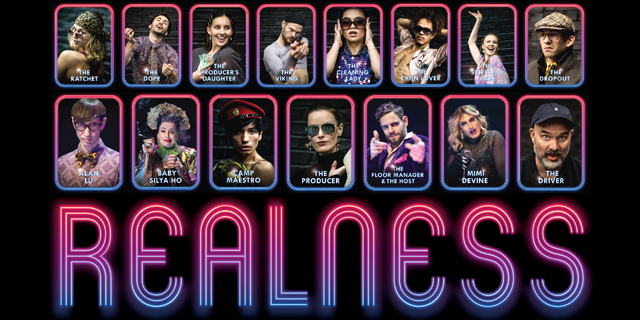 Nagelhus Schia Productions is streaming a full performance for the first time. In collaboration with the film company M12, advanced camera equipment is used to create a vivid and artistic encounter between stage art and film.
REALNESS is a sarcastic parody by the internationally renowned choreographer Daniel Proietto. Playing with the format of reality TV competition shows, REALNESS forces us to look beyond the extravagant facade and confront our own prejudices and decadence.
REALNESS blends elements of dance, drama, comedy and film. The talented dancers from NSP 2 display a wide range of movements, expressions, emotions and personalities in the personification of 7 colourful contestants: The Wannabes. REALNESS also features a number of high-profile performers, including Mimi Devine, Niklas Gundersen, Silya Nymoen, Guro Nagelhus Schia, Vebjørn Sundby and Alan Lucien Øyen.
Ticket sales will open soon. Click
here
to go to the streaming, from
5 March 2021
. Stay tuned by following the company on
Facebook
or visit the website
nsproductions.no
.
Read more about Nagelhus Schia Productions at
madeintheweb.com
ART OF

SPECTRA


- Creating two new dance works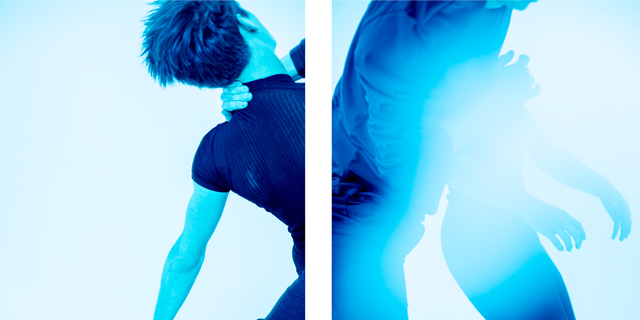 Art of Spectra is creating two new works this spring. RUM 444 will be released later this year as a digital performance, produced by Barbaccka STHLM. Choreography, direction and music by Peter Svenzon, artistic director of Art och Spectra. The work INNER FIELDS will premiere in the end of May. More information about collaborating partners and performers will be announced in March.
Art of Spectra is invited to show the work
TENSION
at the Gdansk Dance Festival in Poland. The festival runs from
20-29 Aug 2021
and this year's festival ends with the performance TENSION by Art of Spectra.
Find out more about Art of Spectra at
madeintheweb.com
SU-EN BUTOH

COMPANY
- Presenting more films within the framework of The Window Project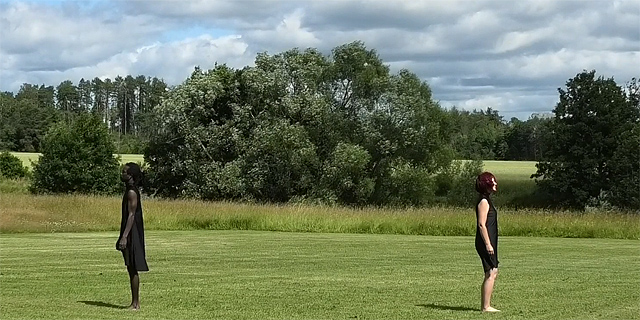 photo: Su-EN Butoh Company
During the pandemic SU-EN Butoh Company has presented artistic visions and ideas as well as work-in-progress within the framework of The Window Project. Some work is older, some is brand new, some is work-in-progress, ideas that the company never had time to investigate and some is just for fun.
The film HUMAN BREATH came to be through the encounter, exchange and friendship with people at an asylum center in the Uppsala area, spring and summer 2020. Choreographic outline and concept by SU-EN. Dance by SU-EN and Capi Bass. The video is 13 minutes long. Just a click away....
here
.
A selection of SU-EN Butoh Company performances through stills and video is available on the
artist´s website
.
Read more about SU-EN Butoh Company at
madeintheweb.com
TERO SAARINEN

COMPANY
- First two working groups chosen for TSC Residencies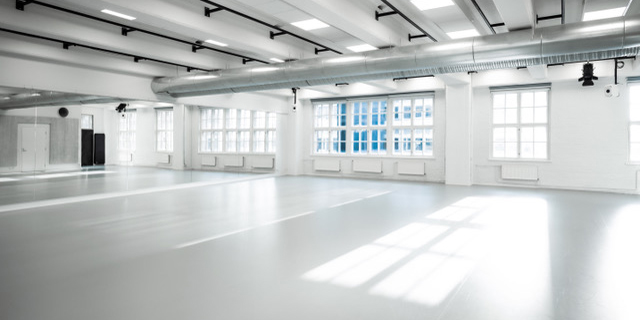 A total of 44 working groups applied for
TSC Residencies
in the first open call. Two groups were chosen and both of them will be able to use TSC Studio in Helsinki for two weeks, free of charge. Mostly Mass, a working group assembled by Dance Artist Sanni Giordani was selected for the March-April period. The group's focus will be in contact work and developing movement ideas for a new piece, co-produced by Kinetic Orchestra.
Raekallio Corp
., a working group led by choreographer Valtteri Raekallio, was selected for the May-June period. Their aim is to finalize a new creation, THREE DAYS.
The third available residency period at
TSC Studi
o
is reserved for creators focused on the relationship between sound and movement. The open call for the
TSC Sound Residency programme
, made possible by
Genelec
, ended on
2 Feb 2021
and applications are being processed.
Learn more about Tero Saarinen Company at
madeintheweb.com
CONVOI

EXCEPTIONNEL


- Pitching the company's program at CPH Stage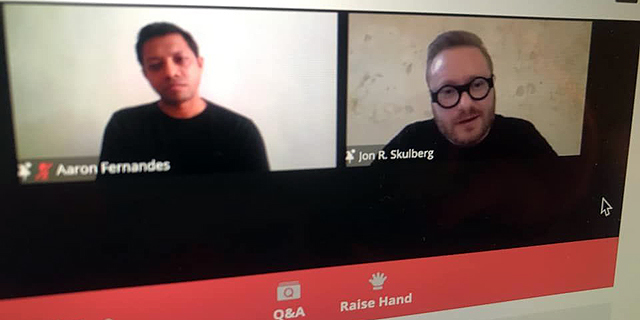 photo: Convoi Exceptionell

Convoi Exceptionnel has been selected for pitching the grand triple performance program 2021-2023 TRILOGY FOR EDUCATIONAL SPACES at CPH Stage –

Never Not Relevant

during the international days

2-5 June 2021

in Copenhagen. The festival preparations started with a pre-launching event on

3-4 Feb 2021

called

Never Not Connected

, of which the selected artists were in conversations with arts professionals, colleagues, and peers from all over the world. Artistic director Jon R. Skulberg were in conversations on artistic collaborations with Aaron Fernandes, Anika Barkan and Andreas Liebmann.

Convoi Exceptionnel is very much looking forward to do the pitch of Trilogy For Educational Spaces at CPH Stage –

Never Not Relevant

3-4 June 2021.

The pitching will be digitally at 9.00am – 10.30am CET and in person on stage at Edison in Copenhagen at 11.30am – 01.00pm CET. Hope to see you there!

Find out more about Convoi Exceptionnel at madeintheweb.com
NORDBERG

MOVEMENT


- 45 minutes of dance every Friday morning!
Nordberg Movement
kicks off 45 MINUTES OF DANCE, streamed live every Friday morning 9.15-10.00 Stockholm time and available to view for a week after the live event! Each session includes an interview with the guest of the week about their current undertakings, one segment surrounding shared memories of forgotten dances, performances and experiences and concludes with the question of the week, an open talk with the assembled. Nordberg Movement will invite local, national and international guest to share, discuss and move us!
All the best from the team at MADEIN-THEWEB.COM and all our joint members.
FOLLOW US


on
Facebook
&
Twitter
MADE IN the web
www.madein-theweb.com is a website displaying Nordic performing arts intended for an international audience.
MADE IN the web is an initiative created by Loco World with the intention to increase the visibility for Nordic performing arts. Loco World/MADEIN is an organisation supporten by the Swedish Arts Counsil for its international activities.

MADE IN the web
Loco World, Järnvägsgatan 36, SE-131 54 Nacka, Sweden
Phone: +46 (0)73 324 11 14, email:info@madein-theweb.com, internet: www.madein-theweb.com