MICHAEL

CAVANAGH
- New Artistic Director at The Royal Swedish Opera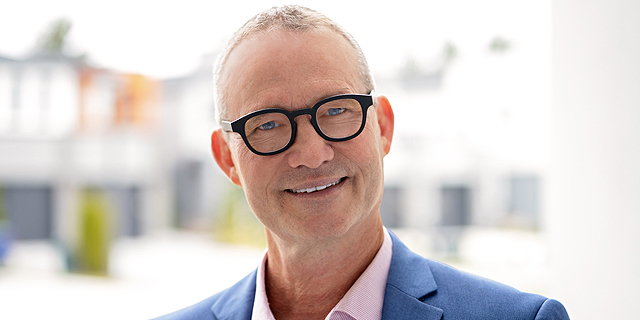 Director, playwright and librettist Michael Cavanagh succeeds Birgitta Svendén as Artistic Director of The Royal Swedish Opera in Stockholm (SE). He will take office after the summer of 2021. Birgitta Svendén will remain as CEO until 2022. Michael Cavanagh has made 150 productions at over 30 opera houses in Canada, the United States and Europe. At the Royal Swedish Opera, he has directed NIXON IN CHINA and AIDA, two productions that have been hailed by both audiences and the media.



- From the first moment, I have loved working in The Royal Swedish Opera's beautiful and historic opera house where I had many wonderful experiences with soloists, choir, orchestra, team, other employees and audience. They are truly unique in the world,

says Michael Cavanagh. Read more here.
INGUN

BJØRNSGAARD

PROSJEKT
- Presenting the new piece SEVEN DUETS in March 2021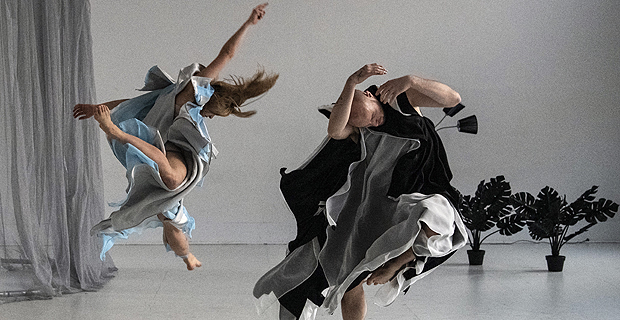 SEVEN DUETS premieres at
Bærum Kulturhus
(NO)
11-13 March 2021
. SEVEN DUETS reflects on the duet as a concept to examine variations of both tenderness, conflict and helplessness between two people. The dancerly duet is a returning trope in Ingun Bjørnsgaard's work, explored in a way that opposes seamless interaction to depict the complexity of human intimacy in its both wavering and alluring forms and fragments of movement. SEVEN DUETS brings together alienation and longing for life in a choreographic language that opens up to the viewer's own narrative. The performance embraces the melancholy agony and illnesses derived from a painterly fin de siècle ambiance, from which also Edvard Munch's female bird of prey, Harpy, emerges. In a first time collaboration with award winning fashion designer Michael Olestad as costume designer.Co-produced with Bærum Kulturhus.
Learn more about Ingun Bjørnsgaard Prosjekt at
madeintheweb.com
NAGELHUS

SCHIA

PRODUCTIONS
- REALNESS goes digital!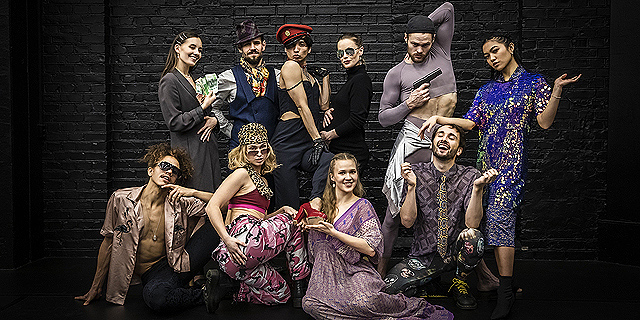 Nagelhus Schia Productions is streaming a full performance for the first time! In collaboration with the film company M12, advanced camera equipment is used to create a vivid and artistic encounter between stage art and film.
REALNESS
is a sarcastic parody by the internationally renowned choreographer Daniel Proietto. Playing with the format of reality TV competition shows, REALNESS forces us to look beyond the extravagant facade and confront our own prejudices and decadence.In this dark comedy the audience will be confronted with very important topics such as racism, bullying, abuse of power and manipulation. Proietto wishes to raise awareness on these relevant issues of our time and speak about their place in the entertainment industry.
More
REALNESS will be streamed online on
3 and 4 February 2021
. Stay tuned by following the company on
Facebook
or visit the website
nsproductions.no
.
Read more about Nagelhus Schia Productions at
madeintheweb.com
TANELI TÖRMÄ

/ LOCATION X
- Art must go on!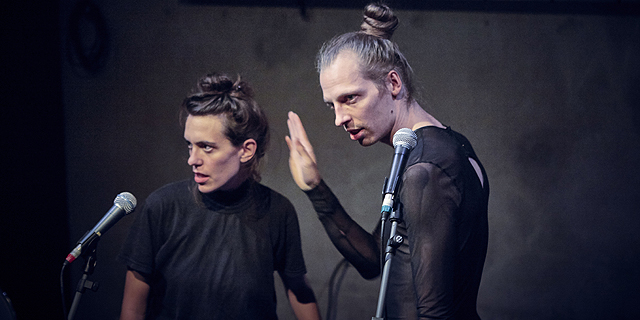 Taneli Törmä's 12-month long international residency program has not been easy to organize in the year 2020 because of Covid-19. But the artistic directors, Taneli Törmä and Eleni Pierides, are more than happy that it was still made possible. ART MUST GO ON! They presented all 12 dance projects which were planned.
The last residency is organized in collaboration with the Kokkola City Theater. Artists Emma Tricard (FR) and Niklas Blomberg (FI) work with their artistic process UNTIL FUTURE NEVER COMES that combines dance, circus, live music, speech, and sound art with a punk attitude. Due to current restrictions, Emma Tricard takes part in the process remotely, and the artistic presentation is carried out online. The working group is completed with Helsinki-based musicians and performers, Heidi Finnberg and Milla Lahtinen.
18 Dec 2020 at 18:00
there will be a digital choreography and artist talk online. More info
here
.
Find out more about Taneli Törmä / LOCATION X at
madeintheweb.com
BJÖRN

SÄFSTEN
-
A new work will premiere in February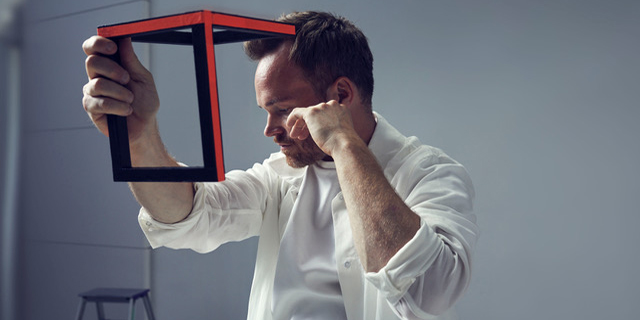 Swedish choreographer Björn Säfsten researches the concept of contemporary dance in
I SJÄLVA VERKET
, his new co-production with Riksteatern/The Swedish National Theatre opening
17 Feb 2021
. A popular scientific, autobiographical and arbitrary all knowing performance about something everybody does but no one knows what it is: dance!
Where do the movements in contemporary dance come from, how can they be interpreted and is there a right way to understand dance? These are some of the questions the award-winning choreographer and dancer Björn Säfsten has been asked when meeting audiences and workshop participants. An attempt to answer these questions was to create a new piece - I SJÄLVA VERKET. Säfsten Produktion is supported by Kulturrådet and Stockholms Stad.
Find out more about Björn Säfsten at
madeintheweb.com
IL

DANCE
- Presenting the film THESE WALLS about the lockdown in Melbourne (AU)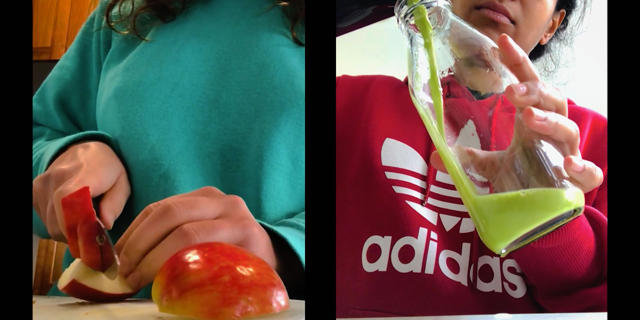 When the world was thrust into chaos, due to the emergence of the Coronavirus, many cities and countries enforced lockdowns in an attempt to control the Covid-19 pandemic. In Victoria, in Australia, Melbourne's metropolitan area went into the tightest and longest lockdown in the world. Twelve residents of Darebin, in the north of the city, volunteered to document elements of their reality during lockdown. This is part of their story. Watch the film THESE WALLS
here
.
THESE WALLS is part of the Movement Diaries Film project which is supported by the Darebin City Council's Community Grants Program. Concept and artistic direction by Israel Aloni. Filmmaker is Jacob Edmonds, soundtrack by Sascha Budimski, visual art and community engagement by Megan van de.
Read more about ilDance at
madeintheweb.com
CLAIRE

PARSONS

CO.
- Re-staging a classic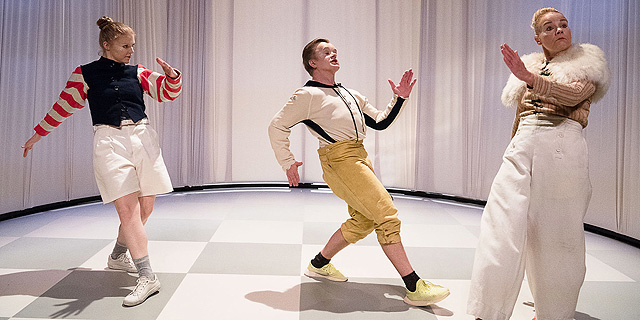 Claire Parsons Co. is looking forward to re-staging a newer version of the classic
A SMALLER SWAN LAKE
. Instead of the gracious swans we might be expecting from this classical ballet, other figures appear on stage, ready to spread their wings, dance on a silver lake and find the best steps for birds in formation. An audience and critical success, A SMALLER SWAN LAKE is a delightful mix of dance, talking and circus in a commissioned work for The Royal Dramatic Theater in Stockholm (SE) and a family performance suitable to all from 4 years. A SMALLER SWAN LAKE premiered in November 2018 and is now finally returning to perform once again. Available for touring fall 2021 and onwards.
"A tender and wilful take on Tchaikovsky's classic tale"
Svenska Dagbladet (SE)
"A SMALLER SWAN LAKE presents 45 minutes of pure movement joy"
Expressen (SE)"
Read more about Claire Parsons Co. at
madeintheweb.com
TERO SAARINEN

COMPANY
- Mezzo features MORPHED and BORROWED LIGHT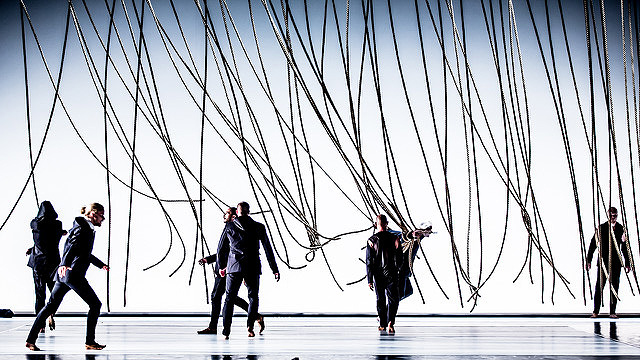 TSC's
works return to
Mezzo TV.
The global culture channel will show recordings of
MO
RPHED
and
BORROWED LIGHT
till
25 Dec 2020
. Both works, filmed at
Chaillot
in Paris and directed by Louise Narboni, were first broadcast on the channel in 2018 and last seen there this March. Mezzo broadcasts its content, focused on classical music and dance, in 60 countries to 28 million subscribers.
Tero Saarinen's
KU
LLERVO
the Kalevala-themed co-production with the
Finnish National Opera and Ballet
has received a remarkable online audience this year. The piece has been viewed by a total of 32,000 people – 18,000 in Finland and 14,000 abroad – from April to October via Yle Areena and
Stage24.
KULLERVO was also available on
Arte
and the #HomeWithEU campaign in the US.
Learn more about Tero Saarinen Company at
madeintheweb.com
INGRID

OLTERMAN

DANS
-
Premiering a new piece in February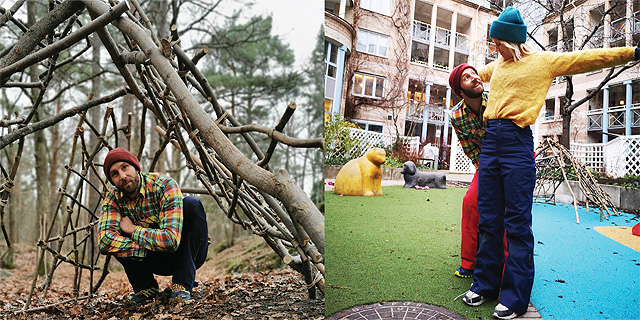 photo: Ingrid Olterman Dance
The last few months have been filled with performances for the young audience for Ingrid Olterman Dans. In November and December the company received a total of 50 bookings. The performances were adapted to prevailing conditions and performed for a smaller sized audience outdoors and in schools.
The company is now rehearsing and working on their next piece BLUDDERBLAD, with one male dancer and one female percussionist. BLUDDERBLAD, is based on a philosophical research together with children who are five years old. The company wants to investigate everyone's equal value through objects from nature and stories made up by children. The premiere will be at the end of February 2021. For more information visit the
website
.
Find out more about Ingrid Olterman Dans at
madeintheweb.com
KASS
ANDRA
- U
nmasking the modern predator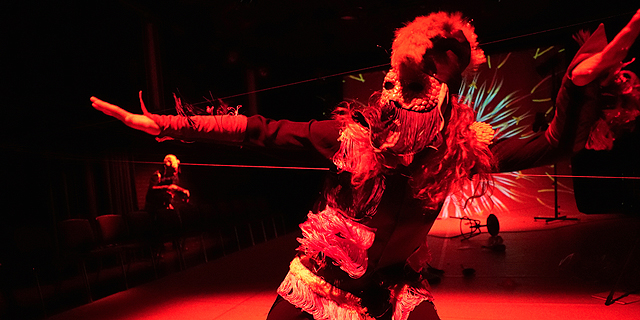 THE SOUL CATCHER tours to
Det Frie Felts Festival
in Copenhagen (DK)
20 Jan 2021
. THE SOUL CATCHER is a seductive and deeply disturbing performance about psychological abuse, manipulation and power - in a powerful mix of performance, dance, spoken word and electronic music. THE SOUL CATCHER is produced by Kassandra Production in a co-production with theatre Bora Bora.
The press wrote:
"The performance is sharp and unsentimental. It is a mix of performance, dance, spoken words and seasoned with hard electronic music. The three actors do not compromise their expression but deliver a solid performance. The performance fully lives up to my high expectations , which over time I got to the creator of the work, Annika B. Lewis and also got a great gift at the top of the hat, as the theme was both presented as autofiction and fantastic portrayed. Bravo for courage and artistic pondus."
– Kulturnyt (DK)
Learn more about Kassandra at
madeintheweb.com
CARTE

BLANCHE
- Presenting a hybrid between dance and exhibition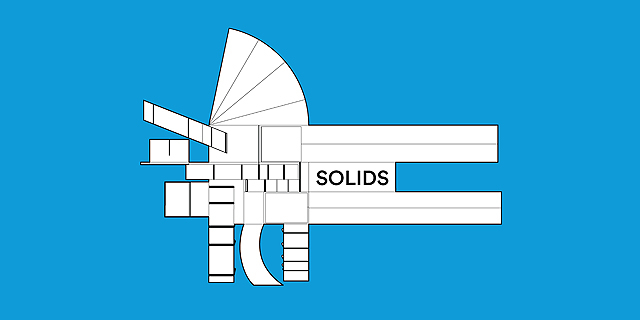 illustration: Pedro Gómez-Egaña
In February, Carte Blanche brings to life an immersive installation built and choreographed by the visual artist Pedro Gómez-Egaña and presented at the KODE museum's Tårnsalen in Bergen (NO) as part of a large scale solo presentation by the artist. The company's 14 dancers perform in a hybrid between performance, visual art and dance. The exhibition as a whole includes immersive installations spanning two floors at KODE 4. SOLIDS plays with our sense of space and challenges our notions of safety and history. The last time Carte Blanche visited KODE was with the dance performance ØY, an energetic and youthful mix of concert and dance. When Carte Blanche and Gómez-Egaña take over KODE 4, the result will be a hybrid between dance and exhibition that is both immersive and extraordinary. Premiere
18 Feb 2020
.
NOROROCA Spring tour 2021 in Norway:
21 Jan 2021
Hamar Kulturhus
, Hamar,
26 Jan 2021
Teatret Vårt
, Molde,
29 Jan 2021
Kimen kulturhus
, Stjørdal,
4 feb 2021
Sandnes kulturhus
,
9 Feb 2021
Festiviteten
, Haugesund. For more info and tickets visit
carteblanche.no
.
Find out more about Carte Blanche at
madeintheweb.com
SU-EN

BUTOH COMPANY
- Sharing a memory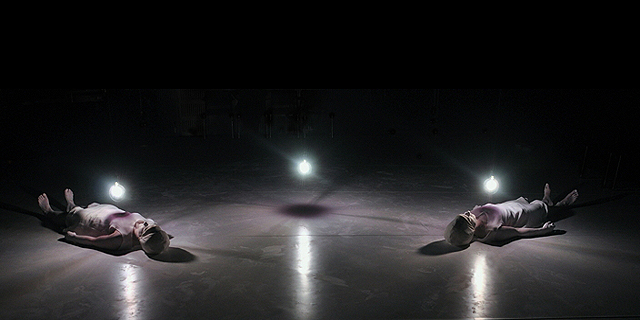 Live performances are on pause. However creativity does not stop. Until we can meet each other live again - SU-EN Butoh Company presents visual and artistic material in the frame of THE WINDOW PROJECT.
As we are moving towards the darkest day of the year here in northern hemisphere, SU-EN Butoh Company wishes to share the project LIGHT/DARK from 2018, produced in collaboration with artist Ingrid Hu (UK/TW). Choreography by SU-EN and light installation by Ingrid Hu. The video edit is 11 minutes long. Just a click away....
here
.
"In Praise of Darkness. Darkness drinks all the colours. And shapes are visible because they are more dark than the surrounding. Stillness, all is quiet.Darkness clams everything down."
A selection of SU-EN Butoh Company performances through stills and video is available on
the artist´s website
.
Find out more about SU-EN Butoh Company at
madeintheweb.com
JO

STRØMGREN

KOMPANI
- Summarizing 2020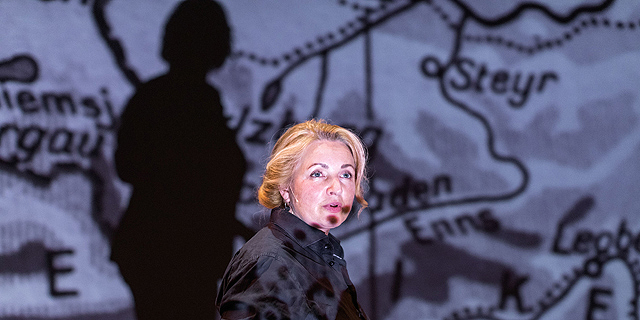 As reaction to Covid-19, Jo Strømgren Kompani created
CORONA SESSIONS
, a series of 30 art films based on improvised meetings between artists. What a rewarding way to continue communicating and presenting art in the midst of these challenging times, with a total of 235 000 views! JSK was also able to present work live, latest
THE ROAD IS JUST A SURFACE
at
Hamar Kulturhus
in November.
Since the first lock-down, almost 70 performances were cancelled this year. Amongst these were
SALVE REGINA
at the prestigious Festival Iberoamericano de Teatro de Bogotá in Colombia,
COCO CHANEL
at Centro de Las Artesi in Santiago, Chile and a new premiere of the iconic piece
THERE
at The Norwegian Opera House.
Jo Strømgren Kompani started off the year by premiering
THE BREAKDOWN
at The Norwegian Opera and Ballet in Oslo in January, receiving great reviews and huge international interest.
THE TIRED MAN
has been performed at
Palác Akropolis Theatre
in Prague in February and been on an extensive national tour.
The international co-production
THE DOOR
received great reviews after performing at
Teatro del Soho Caixabank
in Málaga, Spain in February. Jo Strømgren was handed the prestigious Golden Stage Cross for Choreographer of the year for THE DOOR, a Lithuanian theatre award.
THE KITCHEN
performed one out of a five-week school tour of Northern-Norway in March.
JSK is planning for several guest performances and a new dance piece to premiere fall 2021, see more
here
.
Find out more about Jo Strømgren Kompani at
madeintheweb.com
All the best from the team at MADEIN-THEWEB.COM and all our joint members.
FOLLOW US


on
Facebook
&
Twitter
MADE IN the web
www.madein-theweb.com is a website displaying Nordic performing arts intended for an international audience.
MADE IN the web is an initiative created by Loco World with the intention to increase the visibility for Nordic performing arts. Loco World/MADEIN is an organisation supporten by the Swedish Arts Counsil for its international activities.

MADE IN the web
Loco World, Järnvägsgatan 36, SE-131 54 Nacka, Sweden
Phone: +46 (0)73 324 11 14, email:info@madein-theweb.com, internet: www.madein-theweb.com