JO STRØMGREN

KOMPANI
- Pitching new work at CINARS!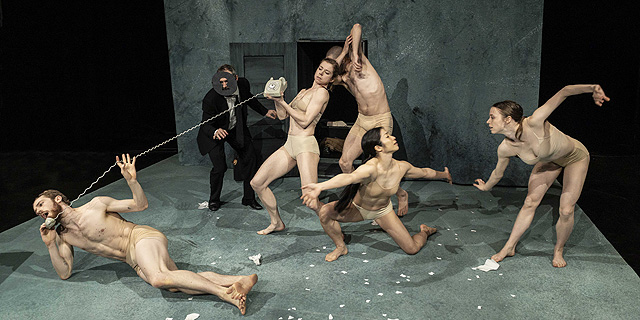 Jo Strømgren Kompani was selected for an exclusive pitch session during the biannual CINARS this November, presenting
THE MINISTRY OF UNRESOLVED FEELINGS
. The performance was created with the renowned
GöteborgsOperans Danskompani
.
A delicious mix of absurd humour and poignant gravity are some the trademarks of JSK. One moment we hardly dare look – and the next we're in paroxysms of laughter.
THE MINISTRY OF UNRESOLVED FEELINGS
enjoyed enormous success. Although created for teenagers and young adults it was acclaimed by people of all ages.
This November,
THE TIRED MAN
is on its first school tour in Vestfold (NO), for four weeks and is being well received! JSK is continuing releasing new
CORONA SESSIONS
every week, weird films for weird times. The awarded, multi-media performance
THE ROAD IS JUST A SURAFCE
with artist Anja Garbarek, dancer Line Tørmoen and musician Bergmund W. Skaslien, will perform at HamarKulturhus
16 Nov 2020
.
A new wave of Covid-19 and lock-down in Oslo caused the iconic JSK-piece
THERE
to be cancelled at the Norwegian Opera and Ballet this November. The company is looking into new dates for the revived premiere next year. Take a look at the company's website for a full list of available productions
here
.
Find out more about Jo Strømgren Kompani at
madeintheweb.com
GUNILLA

HEILBORN


- A slow collision between Pieter Ampe and Gunilla Heilborn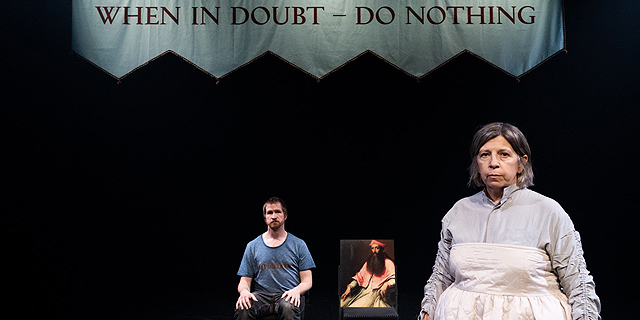 GIVE IT SOME TIME
premiered
28 Oct 2020
at
Dansens Hus
in Stockholm, just in time before everything shut down again, due to the pandemic. The show met a small, but very happy audience and received good reviews. The story of the collaboration between Gunilla Heilborn and Pieter Ampe has now, after all, seen the light of day.
Gunilla Heilborn and Pieter Ampe met for the first time in December 2018. They had never met before, but both were in a situation where they wanted to try new ways and they decided to do a project together. Then came the pandemic. Pieter Ampe was no longer able to participate on stage, but he is replaced by a stand-in, complete with a beard and suitable dancing skills. This means that the project takes a different direction and turns GIVE IT SOME TIME into Gunilla's highly personal version of an unfinished collaboration's slow crash.
"Instead, it is disarmingly personal and difficult not to be charmed by, or not to associate further around dance, Tolstoy's "War and Peace" and what a collaboration can really lead to."
Svenska Dagbladet (SE)
Read more about Gunilla Heilborn at
madeintheweb.com
SHAKE IT

COLLABORATIONS


-

Inviting you to an international collaboration for two people at a time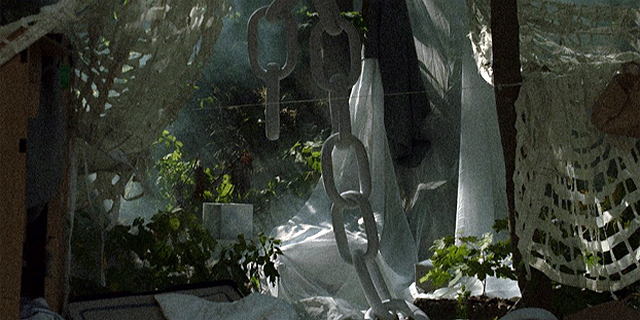 photo: Nemo Stocklassa Hinders
HÄRBÄRGERA
(TO HARBOR) is a 30 minute piece for two people at a time, opening at
aliasTEATERN
, Stockholm (SE) on
2 Dec 2020
.
You and another person are sitting on the short end of a long table. Served a dystopian broth by a tired teenage waitress on roller skates, you can enjoy a simple dinner and some distance friends. You will meet the cross-dancer, the screen screamer and the planet reader, who guide you through the evening and further across the time zones. The future is not bright but it is here very soon and Tove Sahlin (choreography), Josefin Hinders (set design, light design) and Nemo Stocklassa Hinders (filmmaker, editor and sound design) really miss their friends all over the world. With the piece HÄRBÄRGERA, they create an atmospheric global trade in dance, text and film. An international collaboration on fear, tenderness and the end of the world as we are now.
Performed
2-5 Dec 2020
at aliasTEATERN in Stockholm (SE) - 24 slots for 2 audience members at a time - and
12 Dec 2020
at DansPlats Skog in Stråtjära (SE) - 20 slots for 2 audience members at a time. With the international, digital guests Larry Arrington, dancer, choreographer and dance instructor, Shuyu Chen, curator and project manager, Iona Fujisawa, dancer and choreographer, Ela Spalding, multi-artist and climate activist and Tomas Hemstad, journalist and author.
Shake it Collaborations
(SiC), led by Tove Sahlin, is a Stockholm based, internationally working company operating in the fields of performance, dance, theatre and opera.
Find out more about Shake it Collaborations at
madeintheweb.com
HELENA

FRANZÉN
- The new work TRIA premieres in November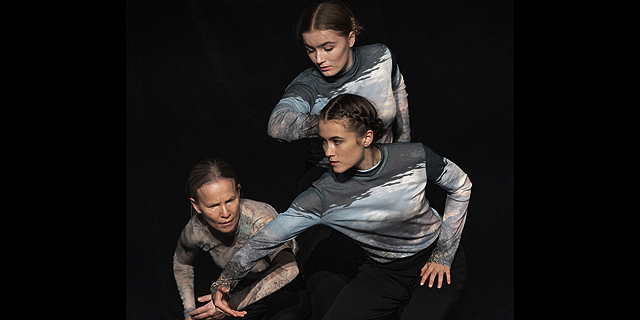 The Swedish choreographer Helena Franzén's new work, TRIA, is created on the basis of the phenomenon of how we interpret each other physically. What is it we see and in what way can we reproduce an experience? A solo made for and danced with Helena Franzén is interpreted by two dancers and a kind of whispering game occurs. The premiere is

14 Nov 2020

at Gävle teater (SE), also showing

24 Nov 2020

at Ljusdal teater (SE). Dance by Helena Franzén, Emilia Fridholm, Jenny Jonsson. Music by Jukka Rintamäki. Watch a trailer here.

Helena Franzén had a residency with Dansplats Skog and Region Gävleborg (SE) during October 2020.

Learn more about Helena Franzén at madeintheweb.com
REGIONTEATER

VÄST


- Making Helena Franzén's work WITH OTHER WORDS available online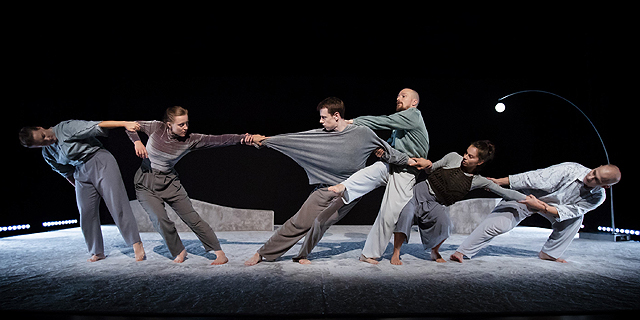 Recently Regionteater Väst released the dance movie
MED DINA ORD
(WITH YOUR WORDS) where children participated in both the creation and performance. Now, the stage production that was foundation for the movie is shown online as well: Helena Franzén's
MED ANDRA ORD
(WITH OTHER WORDS). A dance piece that asks questions about the search for our "right" identity and the phenomenon that we are all under constant change. Watch it
here
.
Find out more about Regionteater Väst at
madeintheweb.com
CONVOI

EXCEPTIONNEL


- Planning ahead!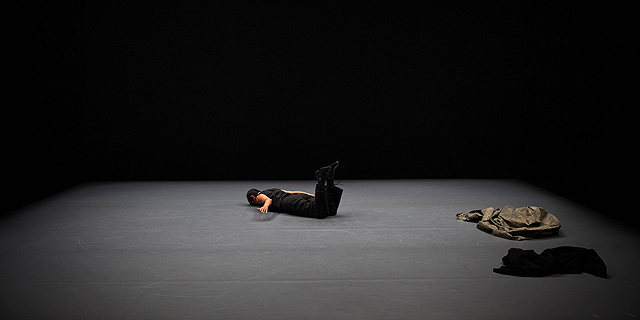 Convoi Exceptionnel has been preparing for live moments and new productions in 2021. The company is especially excited to rejoice with the team of FOR EVER FOUR SEASON at
RAS, Regional Arena for Samtidsdans
, Sandnes (NO), in
April 2021
.
FOR EVER FOUR SEASON is a musical, choreographic and existentialist work which insists on slowness, as an act of resistance against our rapidly accelerating world. At one and the same time, Jon R. Skulberg and Convoi Exceptionnel want to give the audience a sensuous experience, which both pleases and disturbs while posing the fundamental question: What is the role of mankind in the Anthropocene era?
Learn more about Convoi Exceptionnel at
madeintheweb.com
NAGELHUS

SCHIA

PRODUCTIONS
- Announcing a new production and Under Produksjon 02
REALNESS is a dance drama by the internationally renowned choreographer Daniel Proietto, playing with the reality show concept - a genre we love to hate. REALNESS forces us to look behind the superficial and extravagant facade and to confront our own prejudices. The work is both groundbreaking and interdisciplinary in the way it blends elements of dance, drama and film. The colorful personalities of the contestants are perfectly captured by the talented dancers from NSP 2. REALNESSIS scheduled to premiere in Bærum Kulturhus on
8 Jan 2021
.
The second edition of "Under produksjon" will show excerpts from REALNESS, including a talk with the choreographer. The event will be livestreamed on
21 Nov 2020
. More info
here
.
Read more about Nagelhus Schia Productions at
madeintheweb.com
TERO

SAARINEN

COMPANY
- TERO Technique goes online and TSC Studio opens for residencies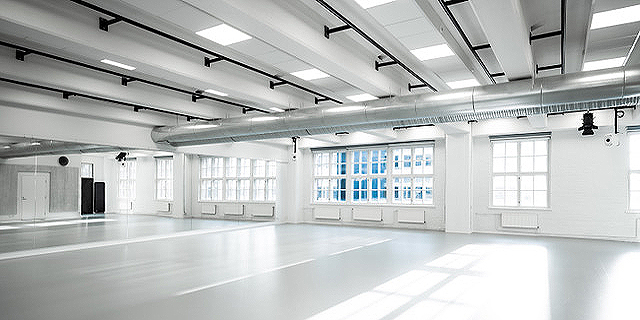 Tero Saarinen Company's morning classes for professional dancers go online for the first time in November-December. The new digital classes are taught live via zoom from
TSC Studio
in Helsinki by
David Scarantino
. The classes focus on awakening the body and the senses. The awareness of limited space in your own home brings a unique opportunity to look closer at the elements within
TERO Technique
that lead to 360-degree movement: Focus, Fingertips and Rooting.
TSC Studio opens for residencies. The aim of
TSC Residencies
is to support the working conditions of freelance artists, the development of the dance field and to serve as a platform for multi-disciplinary experiments. TSC residencies are open to all artists who work with and in between different performing art forms and have an interest in physical expression. The open call covers two working periods for spring 2021:
22 Mar-4 Apr
and
31 May-13 June
.
Learn more about Tero Saarinen Company at
madeintheweb.com
SU-EN

BUTOH COMPANY
- Presenting dancers with examination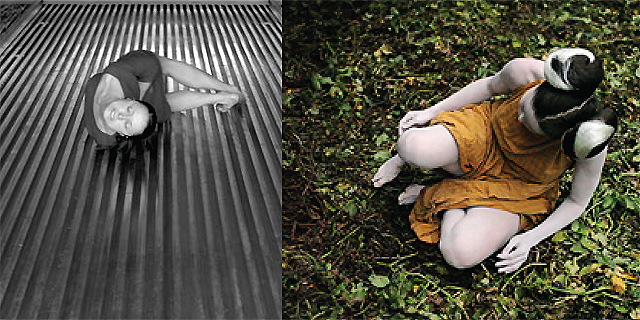 photo: Pawel Maciak, Cecilia Nygren
SU-EN Butoh Company have been training dancers in
the Ashikawa-SU-EN lineage
since 1995. The training takes 5 years to master. Until now two dancers have completed the process. Please take a moment to get acquainted with their work! Just a click away....
TO-EN - BLACKNESS SEQUENCE II. Excerpt from a performance.
TO-EN Butoh Company
founded 2009 based in Gdansk (PL). Watch the video
here
.
KAI-EN - EXCERPTS FROM VARIOUS PERFORMANCES.
KAI-EN Butoh Company
was founded 2010 and is based in Stockholm (SE). Celebrating 10 years of activities this year! Watch the video
here
.
A selection of SU-EN Butoh Company performances through stills and video is available on
the artist´s website
.
Find out more about SU-EN Butoh Company at
madeintheweb.com
VIRPI

PAHKINEN
- BLACK RAINBOW will premiere at Dansens Hus i Stockholm (SE)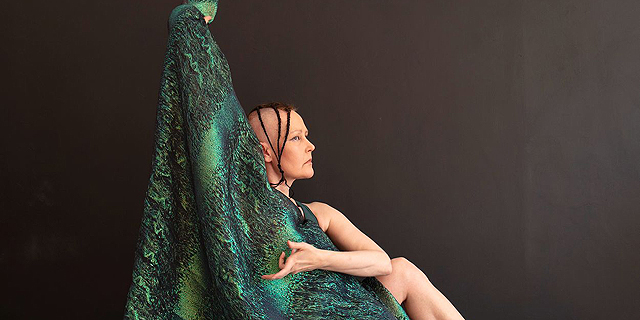 This November, an exciting new production will premiere at Dansens Hus in Stockholm. BLACK RAINBOW is the latest work from Virpi Pahkinen and it builds on her most recent creations, adding in a new mythology that will leave the viewer spellbound. BLACK RAINBOW will tour Sweden in the Spring of 2021, visiting 9 cities. The six dancers, amongst them Virpi herself, will meet the audience in the shapeshifting forms of yogis describing a barefoot meditation in thin air, space nomads on point shoes and a supremely graceful and vicious superspider. Composer Jonas Sjöblom will be live on stage, creating hypnotic beats. World Premiere

18 Nov 2020

at Dansens Hus, Stockholm (SE) with performances

19 and 21 Nov 2020

as well.

Read more about Virpi Pahkinen at madeintheweb.com
CLAIRE

PARSONS

CO.
- Re-staging a company classic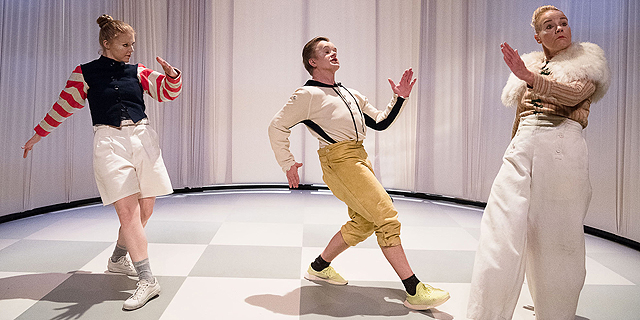 Claire Parsons Co. is looking forward to re-staging the company classic A SMALLER SWAN LAKE at The Swedish Royal Dramatic Theater! Instead of the gracious swans we might be expecting from this classical ballet, a few other figures appear on stage, ready to spread their particular wings, dance on the silver lake and find the right steps for birds in formation. An audience and critical success, A SMALLER SWAN LAKE is a delightful mix of circus, talking and dance. It will perform at The Royal Dramatic Theater Stockholm (SE) in 2021 as well as touring. A commissioned work for The Royal Dramatic Theater, A SMALLER SWAN LAKE is a family performance suitable for all from 5 years. It premiered in November 2018 and is now finally returning to perform once again.
"A tender and wilful take on Tchaikovsky's classic tale"
Svenska Dagbladet (SE)
"
A SMALLER SWAN LAKE presents 45 minutes of pure movement joy"
Expressen (SE)
Find out more about Claire Parsons Co. at
madeintheweb.com
All the best from the team at MADEIN-THEWEB.COM and all our joint members.
FOLLOW US


on
Facebook
&
Twitter
MADE IN the web
www.madein-theweb.com is a website displaying Nordic performing arts intended for an international audience.
MADE IN the web is an initiative created by Loco World with the intention to increase the visibility for Nordic performing arts. Loco World/MADEIN is an organisation supporten by the Swedish Arts Counsil for its international activities.

MADE IN the web
Loco World, Järnvägsgatan 36, SE-131 54 Nacka, Sweden
Phone: +46 (0)73 324 11 14, email:info@madein-theweb.com, internet: www.madein-theweb.com