VIRPI

PAHKINEN
- BLACK RAINBOW will premiere at Dansens Hus i Stockholm (SE)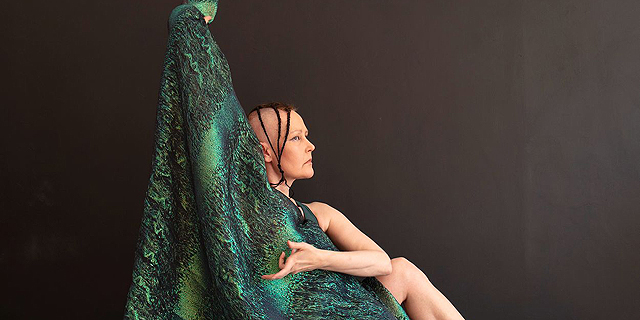 This November, an exciting new production will premiere at Dansens Hus in Stockholm. BLACK RAINBOW is the latest work from Virpi Pahkinen and it builds on her most recent creations, adding in a new mythology that will leave the viewer spellbound. BLACK RAINBOW will tour Sweden in the Spring of 2021, visiting 9 cities. The six dancers, amongst them Virpi herself, will meet the audience in the shapeshifting forms of yogis describing a barefoot meditation in thin air, space nomads on point shoes and a supremely graceful and vicious superspider. Composer Jonas Sjöblom will be live on stage, creating hypnotic beats. World Premiere

18 Nov 2020

at Dansens Hus, Stockholm (SE) with performances

19 and 21 Nov 2020

as well.

Choreographer Virpi Pahkinen is well known for her stunningly chiseled shapes and almost otherworldly moves that act like an incantation – creating a mysterious, meditative atmosphere. Pahkinen's work has been performed in 140 cities in over 48 countries on all the continents of the world.

Read more about Virpi Pahkinen at madeintheweb.com
CIRKUS

CIRKÖR
- Premieres a new opera by Philip Glass at Malmö Opera in 2021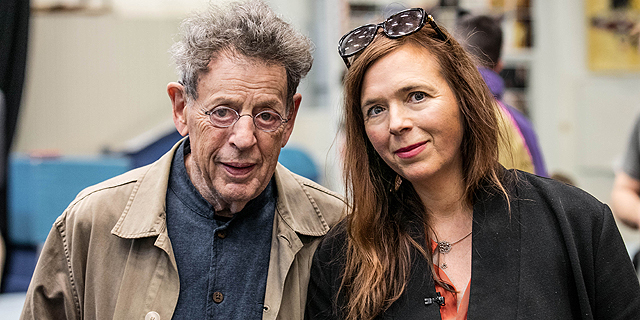 In 2021, CIRCUS DAYS AND NIGHTS will have its world premiere. A new opera by Philip Glass with libretto by David Henry Hwang and Tilde Björfors, based on a collection of poems by Robert Lax. CIRCUS DAYS AND NIGHTS will perform in Malmö, Stockholm, Hong Kong and venues in England, Norway, France and USA.
An entirely new work meets an entirely new form: CIRCUS DAYS AND NIGHTS is a circus opera in three acts, written by legendary composer Philip Glass. Its inspiration is Robert Lax's masterwork CIRCUS DAYS AND NIGHTS, a collection of poems that draws us into the poet's fascination with acrobats and the circus lifestyle and takes us on the road with him when he "runs away" and joins a circus in 1940s America. For Lax, the circus becomes a metaphor for life itself – the cycle of life and death –and for human yearning and striving. CIRCUS DAYS AND NIGHTS will be a boundary-crossing performance that brings the circus ring into the opera house.
Hear Philip, Tilde and David talk about CIRCUS DAYS AND NIGHT
here
.
Learn more about Cirkus Cirkör at
madeintheweb.com
TERO

SAARINEN

COMPANY /

SKÅNES

DANSTEATER
- Presenting the new large scale creation TRANSIT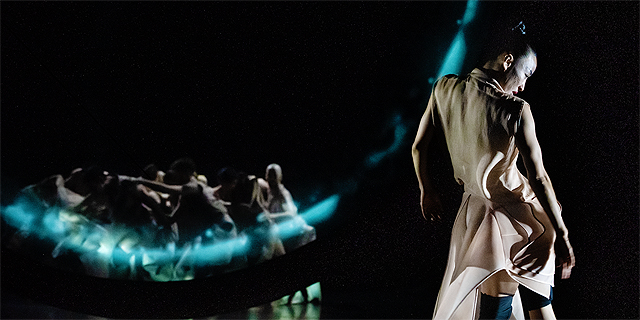 Tero Saarinen's latest creation
TRANSIT
for Skånes Dansteater premiered at Malmö Opera on
3 Oct 2020
.
Performances
run till
1 Nov 2020
to limited number of audience and will be in TSC's touring repertoire from autumn 2021. This multi-sensory performance discusses humankind's relationship with nature and the loss of biodiversity - watch trailer
here
.
"Transit is a frantically performed ritual, a fight for survival and change. Although it talks of erosion and destruction, it also has a strong message of a new possibility rising from the ashes. It is time for us to reconnect with nature
" - Tero Saarinen
The choreography is set to Stonework (2015), Drifts (2016–17) and Water Atlas (2018) by composer
Sebastian Fagerlund
. This trilogy is combined with the spatial sound design of
Tuomas Norvio
, known for his imaginative work in electronic music. The stage design centers on a dialog between an animated film installation by visual artist duo
IC-98
and the lighting design by
Minna Tiikkainen
.
TRANSIT is Nordic co-production between
Skånes Dansteater
and
Tero Saarinen Company.
Learn more about Tero Saarinen Company at
madeintheweb.com
CARTE

BLANCHE
- Performing SOUFFLETTE and NOROROCA in Norway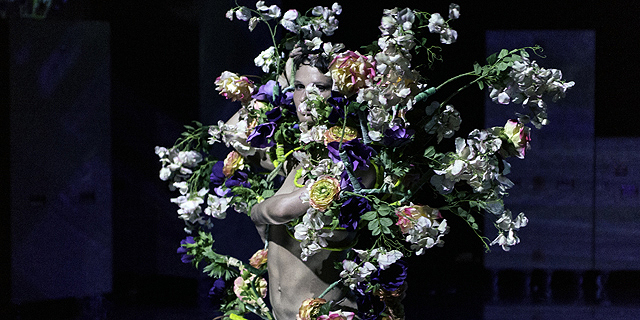 Due to the ongoing COVID 19 situation Carte Blanches planned international tour has been postponed until next year. Though unfortunate, these events has given the company a unique opportunity. In Bergen on
4-5 Nov 2020
, Carte Blanche will play audience and critical favorite SOUFFLETTE by François Chaignaud, in Studio Bergen. This performance comes hot off the heels of our other performances in Bergen at Bergen International Theatre's
OKTOBERDANS
where NOROROCA by Lia Rodrigues is performed on
22-23 Oct 2020
. The festival also feature a number of projects with Carte Blanche personnel on and off the stage. The Norwegian tour continues. This time in Trondheim at
Rosendal Teater
where NOROROCA as well as three of the previously Carte Blanche connected productions will play over a 3-day period
26- 28 Nov 2020
.
Find out more about Carte Blanche at
madeintheweb.com
ANDERSSON DANCE

/ RIKSTEATERN
- Örjan Andersson's and Helene Billgren's PROMISE LAND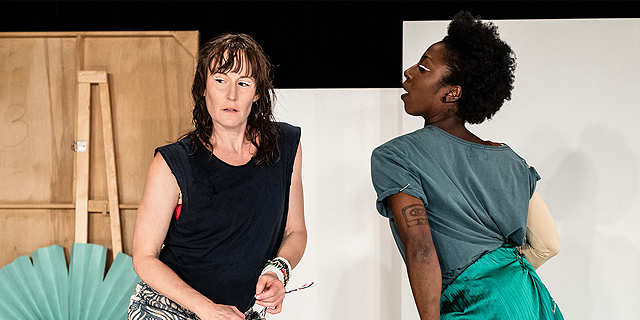 Based on the artist Helene Billgren's work, choreographer Örjan Andersson creates a fragmentary, dreamy landscape inhabited by two women where bodily narratives with free inventions and absurdities take place. All in true surrealistic spirit. In the new work PROMISE LAND we meet Örjan Andersson's choreography in a smaller, more intimate format, created for two dancers. The work will meet audiences in 17 different spaces all around Sweden 2020. Choreography: Örjan Andersson. Set- and costume designer: Helene Billgren. Dancers: Brittanie Brown and Jenny Nilson
.
A co-production between
Riksteatern
and
Andersson Dance
.
Tour in Sweden October-November 2020:
15 Oct 2020
Nordiska Akvarellmuseet, Skärhamn,
16 Oct 2020
Folkets Hus, Alingsås,
20 Oct 2020
Dieselverkstaden, Nacka,
27 Oct 2020
Eric Sahlström-Institutet, Tobo,
28 Oct 2020
Tibble Teater,Täby,
3 Nov 2020
Falkhallen, Falkenberg,
5 Nov 2020
Folkets Hus,Tranås,
7 Nov 2020
Landskrona Teater, Landskrona,
9 Nov 2020
Kulturhuset Barbacka, Kristianstad,
11 Nov 2020
Stenkrossen, Lund,
16 Nov 2020
Dalateatern, Falun,
18 Nov 2020
Berga Teater, Åkersberga,
21 Nov 2020
Sverigefinska folkhögskolan, Haparanda,
22 Nov 2020
Dansinitiativet, Luleå,
24 Nov 2020
Hallen Nordanå, Skellefteå.
Read more about Örjan Andersson/Andersson Dance at
madeintheweb.com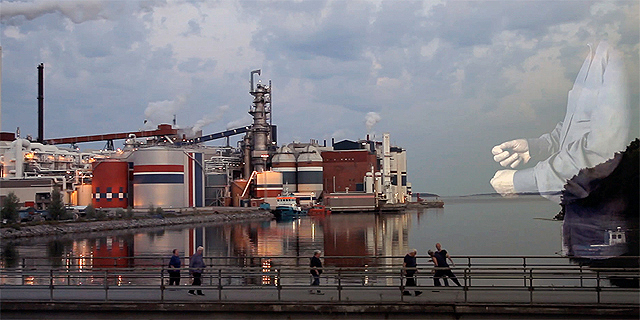 The film "Blånagla" by Byström, Källblad and Vinterqvist won first prize at the
Screen Dance Festival 2020
at Dansmuseet/Museum of Dance in Stockholm (SE). The jury's motivation was "In a dreamlike world, we meet people and get to come close. A fine portrait of a place in process of change and people as part it."
Due to Covid 19
City Horses
2020 European tour was cancelled. However, the company and the cast were very pleased when asked to do an unannounced pop up City Horses performance in Haninge, outside Stockholm (SE). Judging from the response from the audiences and Haninge Culture House the joy was much shared!
Find out more about Byström Källblad at
madeintheweb.com
INGUN

BJØRNSGAARD

PROSJEKT
- Presenting the new piece SEVEN DUETS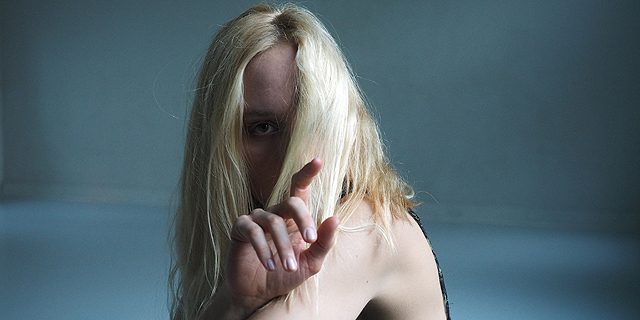 Ingun Bjørnsgaard Prosjekt presents SEVEN DUETS. With a starting point in Edvard Munch's image "Harpy" and his own alleged intimacy anxiety, Ingun Bjørnsgaard Prosjekt brings alienation and longing to life in a way that the viewer can identify with.
The dance is realized in a format of duets that opposes any seamless interaction and explores a fragmented and partially repetitive movement in the meeting points between human beings. A first time collaboration with award winning fashion designer
Michael Olestad
.
Choreographer is Ingun Bjørnsgaard. The premiere will be at Scenehuset, Oslo (NO)
26 Nov 2020
. Also showing
27 Nov 2020
. More info
here
.
Find out more about Ingun Bjørnsgaard Prosjekt at
madeintheweb.com
NORR

DANS
- Premiering the first community project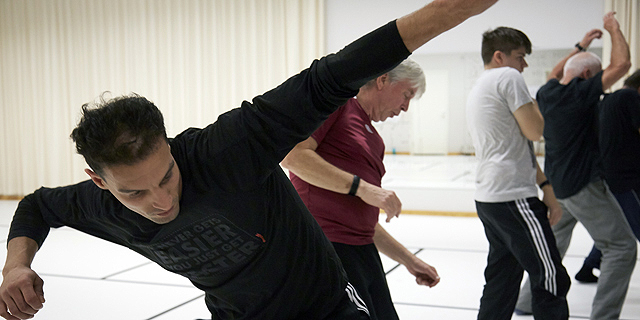 Norrdans' first community project ÖM.TÅLIG is premiering
7 Nov 2020
at Kramfors teater (SE). During the autumn eight amateur dancers have been led by choreographer Maria Ulriksson to explore what it's like to be a man from sparsely populated areas in the north of Sweden. The search, with dance as a tool, has ended up in a performance where the audience is invited to experience what the group of men has found. Among gentle hands, pulse, breathing and patterns, a new masculinity emerges. One where fragility becomes a strength, and where muscles become a way to dance. One that is not afraid of closeness, the dance and the intimacy that vibrates behind the sternum.
Tour dates:
7 Nov 2020
Kramfors teater (SE),
9 Nov 2020
Fyren, Härnösand (SE),
10 Nov 2020
Hullsta Gård, Sollefteå (SE). More info
here
.
Read more about Norrdans at
madeintheweb.com
CLAIRE

PARSONS

CO.
- Touring with SOON SWOON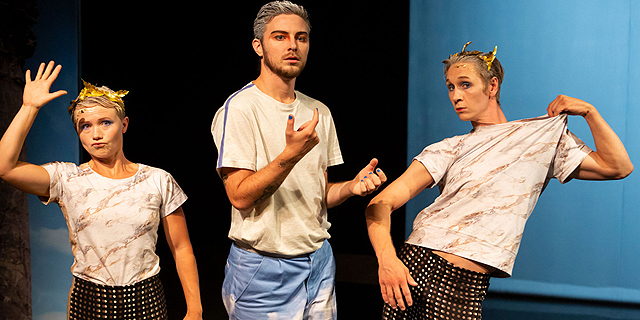 SOON SWOON is touring southern Sweden throughout October:
20-22 Oct 2020
at Barbacka in Kristianstad and
24 Oct 2020
at The Childrens' Stage/
Barnens Scen
in Malmö. SOON SWOON will also perform around Stockholm;
2-5 Nov 2020
in Nacka and
12-14 Nov 2020
in
Täby
, before travelling to Sundsvall and Sveateatern
25-26 Nov 2020
.
GRASS will perform at
Byteatern Kalmar Länsteater
(SE)
21 Nov 2020.
Claire starts rehearsals for a choreographed visit and celebration with two dancers in a tribute inside the exhibition 100 YEARS OF BALLETS SUÉDOIS at
Dansmuseet
/ Museum of Dance in Stockholm. The tribute will be performed for pre-school and school audiences along with public showings in November and December 2020.
Welcome to Claire Parsons Co:s updated and newly designed home page, where there is more information about the productions, presenting the company and much more -
here
.
Read more about Claire Parsons Co. at
madeintheweb.com
SU-EN

BUTOH COMPANY
-
Performing
IN THE FLESH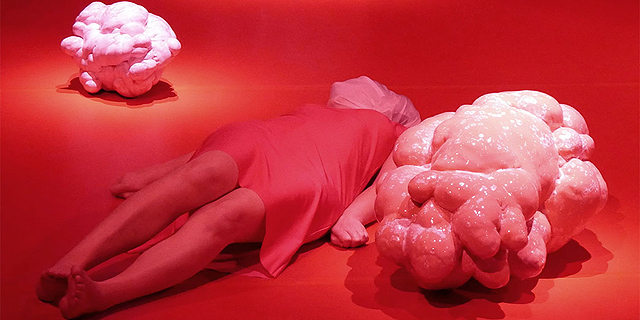 27-28 Oct 2020
SU-EN & the Dollies will perform IN THE FLESH (ensemble version) at
Dansstationen
in Malmö (SE). Our body is a living organism. Where is the boundary of the body and where does the world begin? When do we become form? About the relation between the body of the dancer and the objects, inspired by ceramic sculptures by
Mari Anari
. Music by Fabrice Bony played on stones, mixed with breath and voice compositions by Su-En.
During the Coronavirus pandemic SU-EN Butoh Company has presented artistic visions and ideas as well as work-in-progress within the framework of The Window Project. In October the company has made two dance- and action videos -
here
and
here
- that show how amazingly beautiful autumn is at the Haglund School in Uppsala (SE), the residence of SU-EN Company.
A selection of SU-EN Butoh Company performances through stills and video is available on
the artist´s website
.
Find out more about SU-EN Butoh Company at
madeintheweb.com
SHAKE IT

COLLABORATIONS
- Inviting you to a
piece for two people at a time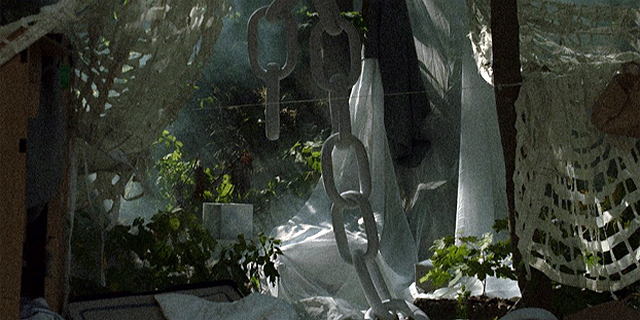 photo: Nemo Stocklassa Hinders
HÄRBÄRGERA (To harbor) is a 30 minute piece for two people at a time opening at aliasTEATERN, Stockholm
2 Dec 2020
, and showing
2-5 Dec 2020
. Also showing
12 Dec 2020
at DansPlats Skog in Stråtjära (SE).
You and another person are sitting on the short end of a long table. Served a dystopian broth by a tired teenage waitress on roller skates, you can enjoy a simple dinner and some distance friends. You will meet the cross-dancer, the screen screamer and the planet reader, who guide you through the evening and further across the time zones. The future is not bright but it is here very soon and Tove Sahlin, Josefin Hinders and Nemo Stocklassa Hinders really miss their friends all over the world. With the piece HÄRBÄRGERA, they create an atmospheric global trade in dance, text and film. An international collaboration on fear, tenderness and the end of the world as we are now. Participating guests released in November!
Find out more about Shake it Collaborations at
madeintheweb.com
BAMBAM

FROST
- A new
world premiere of
YES, a solo with a guest star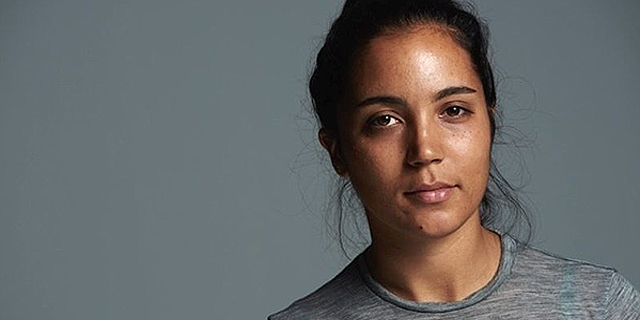 Inspired by thoughts of making the revolution irresistible and the work and journey to social justice as pleasurable as possible (from authors Toni Cade Bambara and adrienne maree brown) BamBam Frost explores the pleasures found in social dances and pop cultural expressions. And the desire to be in, produce and allow constant change. It's a dive into what has been and what is – letting choreographic practices of pleasure guide us in the work of radically imagining where we want to be. The new work YES opens

4 Nov 2020

at MDT, Stockholm (SE) and is also showing

6-7 Nov 2020

.

YES is BamBam Frost's second work, following her debut with SORRY in 2018. It's almost a solo, let´s call it "Solo with a guest star". Choreographer and performer is BamBam Frost and guest performer is Lydia Diakité Östberg. Co-production MDT, Säfsten Production.



10-13 Nov 2020

YES will be performed at Arsenic, in Lausanne (CH).
CONVOI

EXCEPTIONNEL


- Creating a Trilogy for Educational Spaces 2021-2023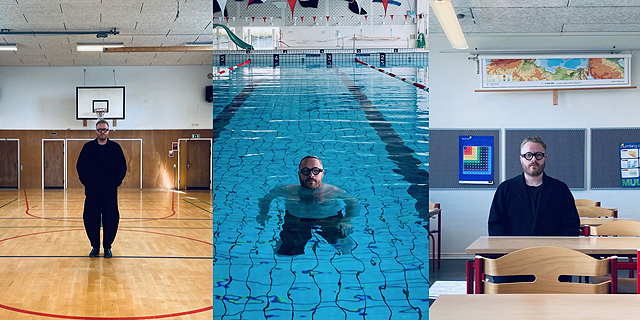 photo: Convoi Exceptionnel

In the coming three years Convoi Exceptionnel will explore relatable educational spaces in three different works; MOVING A MEMORY is a performance and an exhibition in a gymnastic hall (2021), CRAWL CRAWL CRAWL is a special composed choir piece staged in a swimming pool (2022), and YOU ARE A DAY TOMORROW is a text based binaural sound experience in a class room (2023).

The trilogy will be for a younger audience from +13 years old and adults, and will be investigating phenomena's such as memories, responsibility, class differences, education and the understanding what a 'we' means. In TRILOGY FOR EDUCATIONAL SPACES the experiences will be different depending on the audiences own relations too, and experiences from, these familiar spaces. For a younger audience these rooms are part of their everyday, for an older audience the rooms have transformed into memories.

Learn more about Convoi Exceptionnel at
madeintheweb.com
HELENA

FRANZÉN
-
Presenting the new work TRIA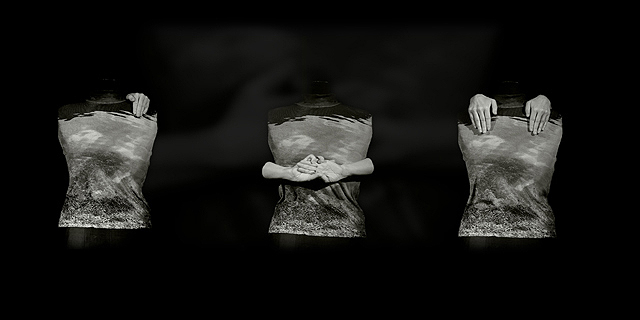 Helena Franzén´s new work, TRIA is created on the basis of the phenomenon of how we interpret each other physically. What is it we see and in what way can we reproduce an experience? A solo is interpreted by two dancers and a kind of whispering game occurs. The premiere is

13-14 Nov 2020

at Gävle teater (SE), also showing

24 Nov 2020

at Ljusdal teater (SE).

Helena will present part of her retrospective MY DANCING LIFE at Bollnäs bibliotek

10 Oct-7 Nov 2020

. The exhibition was shown at the Dansmuseet/Museum of Dance in Stockholm (SE) from December to February 2019-20. Helena generously shares her work with photographs, extracts of her performances during 30 years, costumes, two new books by Cecilia Malmström Olsson and Sinikka Neuhaus, dance films and more.

Learn more about Helena Franzén at madeintheweb.com
NAGELHUS

SCHIA

PRODUCTIONS
- Launching a new series of public events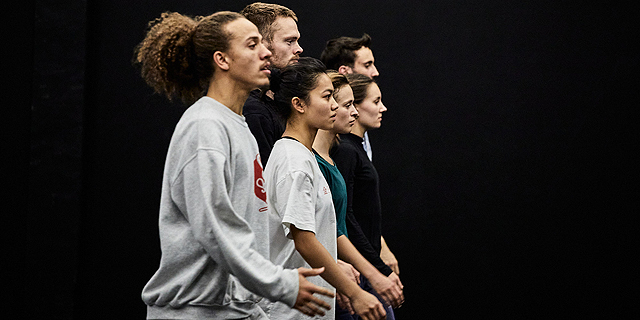 Photo: Magne Risne
UNDER PRODUKSJON (Under production) is a presentation of short works and experiments created in collaboration with choreographers, dancers and other artists affiliated with NSP. The event series will show dance under production in a warm and informal setting in the company's studio –
Studio NSP
– in Sandvika, Norway.
The first edition happening on
17 Oct 2020
consists of two parts. The first part is the world premiere of the solo portraits made in connection with the dance film CRUSHD, performed by 8 dancers from Nagelhus Schia Productions AMP.
More
info
here
. The second part presents the result of Ida Haugen's two-week long choreographic residency in Studio NSP.
More
info
here
.
Read more about Nagelhus Schia Productions at
madeintheweb.com
INGRID

OLTERMAN

DANS
- Researching and touring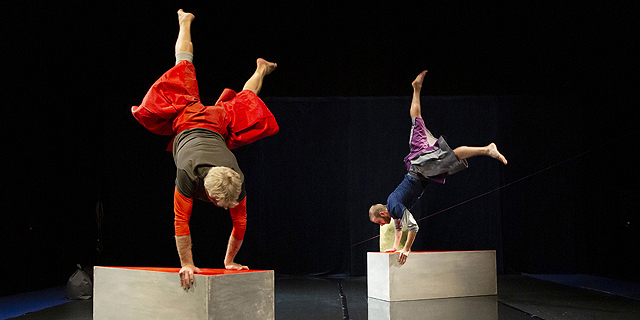 Ingrid Olterman Dans is having a busy autumn. The company begun a philosophical research together with children, 5 years old in Ekerö (SE). Together they went to the forest, collecting various objects from nature to bring back and create stories from, a fruitful research for the next performance BLUDDERBLAD, premiering in March 2021. The company is performing FRICTION for students with learning disabilities in Stockholm and Botkyrka (SE). In a couple of weeks Ingrid Olterman Dans' piece SHELTER TREES will also be performed for children in Stockholm on 22 occasions. The company is happy to meet the audience this autumn in somewhat smaller groups and with a little adaptation, but still through dance and movement. More info
here
.
Find out more about Ingrid Olterman Dans at
madeintheweb.com
REGIONTEATER

VÄST


- Touring the two dance performances MAGNET and AFTER HAMLET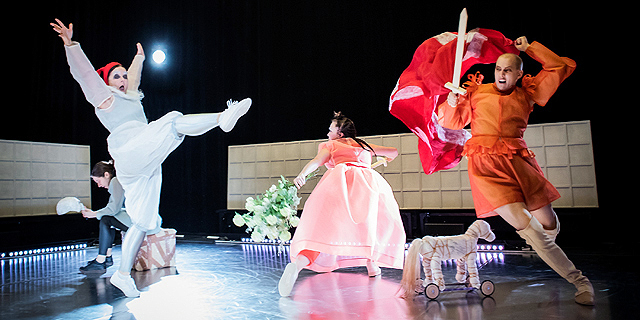 This month Regionteater Väst is rehearsing two dance performances to go on a tour in Västra Götaland (SE) in November. How do we translate the themes of Shakespeare's classic HAMLET to an audience with children between the ages of 6 and 9? The Swedish choreographer Örjan Andersson's answer in
EFTER HAMLET
(AFTER HAMLET) is that the general human issues of the classic play are just as valid for children as for adults. The choreographer Maria Ulriksson's interactive dance piece
MAGNET
is shown in classrooms for the ages 10 to 13, and is about attraction, influence democracy and group pressure. More info
here
.
Find out more about Regionteater Väst at
madeintheweb.com
WELD COMPANY


- Presenting

WELD SIDE STORY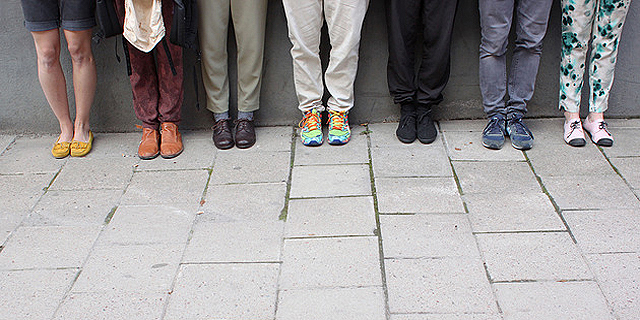 WELD SIDE STORY is an umbrella project by Weld Company and the content of Weld Company's fall season 2020. WELD SIDE STORY is a toolbox for artistic ideas and investigation of many aspects and dimensions. Choreography, lectures, talks and film and invited guests.
12 Oct 2020 - 6 Dec 2020
. More info
here
.
Find out more about Weld Company at
madeintheweb.com
THE GENDERHOUSE#2 QUEER ARTS FESTIVAL 2021


- Open for

applications!
The GENDERhouse#2 Queer Arts Festival
is open for applications for full length performance works that either tackle themes of gender, sexuality or identity or that defy traditions, queer the boarders of what performance is and can be, or have an artistic expression that stands out from the "artistic usual or genre normative". The seek works that are bold, daring, artistically uncompromising and unapologetic for their form. Deadline is
15 Nov 2020

.
Selected performances will be programmed as part of The GENDER House#2 Queer Arts Festival between
24 Sep-10 Oct 2021
. The works will be presented as part of the festivals program between the theatres: Bora Bora – dans og visuelt teater and Åbne Scenen, Godsbanen in Aarhus Denmark. Link to application
here
.
All the best from the team at MADEIN-THEWEB.COM and all our joint members.
FOLLOW US


on
Facebook
&
Twitter
MADE IN the web
www.madein-theweb.com is a website displaying Nordic performing arts intended for an international audience.
MADE IN the web is an initiative created by Loco World with the intention to increase the visibility for Nordic performing arts. Loco World/MADEIN is an organisation supporten by the Swedish Arts Counsil for its international activities.

MADE IN the web
Loco World, Järnvägsgatan 36, SE-131 54 Nacka, Sweden
Phone: +46 (0)73 324 11 14, email:info@madein-theweb.com, internet: www.madein-theweb.com