ÅSA

EDGREN
- Appointed Director of Performing Arts at Theater Blekinge Kronoberg in Växjö (SE)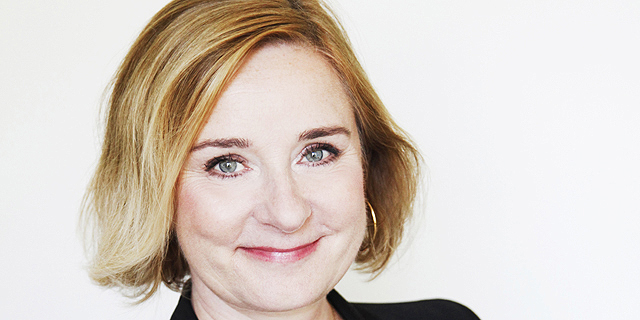 The board of the Regional Theater Blekinge Kronoberg in Växjö (SE) has decided to appoint Åsa Edgren as Director of Performing Arts and CEO of the Regional Theater Blekinge Kronoberg as of
1 Aug 2020
.
"- Åsa is a recognized theater director, acclaimed producer with a solid international career behind her and stands for modern leadership,
says Lars Rejdnell, the chairman of the board.
- She has interesting thoughts on how the repertoire and local issues should be developed, while at the same time she clearly expresses the importance of further raising and developing the task of children's and youth theater."
More info
here
.
And with this, Åsa puts some of her other professional assignments on hold, but she will continue her involvement with MADE IN the web, the project she started in 2011 together with the dancer, photographer and graphic designer Anna Diehl.
CARTE

BLANCHE


- Making a tour of Norway in September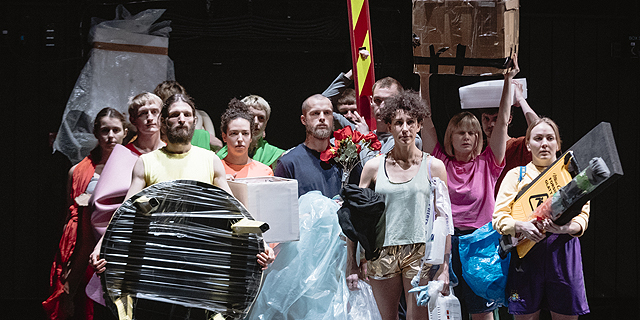 Carte Blanche has planned a small tour of Norway for September, starting with NOROROCA by the renowned Brazilian choreographer Lia Rodrigues. The show that premiered in January 2020, will be performed at Stormen Concert House and
the Bodø Biennale
4 Sept 2020.
The season continues in Oslo (NO) at Dansens Hus and the
ULTIMA Oslo Contemporary Music Festival
with six performances of ØY by Carte Blanche dancer and choreographer Ole Martin Meland featuring music by the experimental electronic pop duo Smerz
10-13 Sept 2020
. The tour ends with another performance of NOROROCA at Kilden Theater and concert House in Kristiansand (NO) on
16 Sept 2020
.
HELENA

FRANZÉN
- Reopening IN OTHER WORDS in September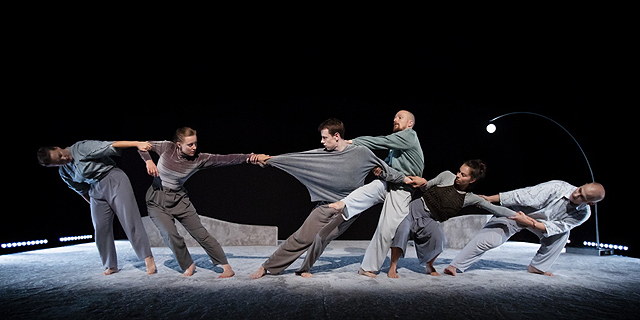 Helena Franzén is currently working on a recap of the commissioned work IN OTHER WORDS with Regionteater Väst. The reopening will be on

28 Sept 2020

at Regionteater Väst, Borås (SE) and with a tour during the fall in the county of Västra Götaland (SE). In the piece IN OTHER WORDS questions are asked about the search for our "right" identity and the phenomenon that we are all changing. We constantly rewrite our own history and as individuals we seem to be reinventing ourselves. For a younger audience age 10-12.

Learn more about Helena Franzén at madeintheweb.com
SIMONE

GRØTTE


- Creating a new piece for the Norwegian Opera & Ballet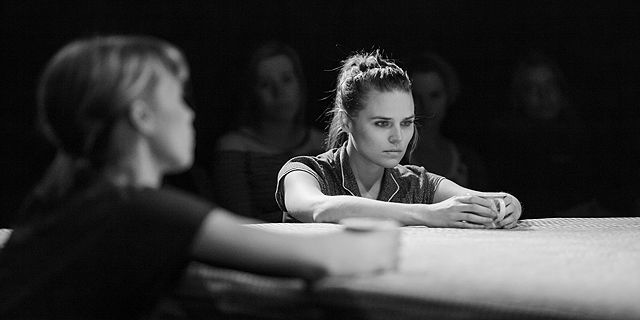 Simone Grøtte has been invited to create a new short piece for the Norwegian Opera & Ballet. ARKIVET – ARKIIVARÁDJU is a part of Chamber Dance during Oslo Chamber Music Festival and premieres at the Oslo Opera House
19 Aug 2020
. The performance is also shown
20 - 21 Aug 2020
. More info
here

.
ARKIVET – ARKIIVARÁDJU has been created for two female dancers to the music of Luciano Berio and Béla Bartók, two distinctive composers from the 20th century. The performance is a co-production between Oslo Chamber Music Festival and Norwegian National Ballet.
Find out more about Simone Grøtte at
madeintheweb.com
NORR

DANS


- New piece inspired by Greta Thunberg premiering in October
Too hot to ignore – the world premiere for OUR HOUSE IS ON FIRE. A performance based on speeches by climate activist Greta Thunberg, where Norrdans and choreographer Nicole Beutler take hold of our planet's most heated issue. Find out more
here
.
As impossible as our future may seem, it's just as impossible to transform words and manifests into dance. That's exactly why Dutch choreographer Nicole Beutler has decided to succeed. Because, how does one get the message through if the recipient doesn't get it? OUR HOUSE IS ON FIRE is accompanied by the powerful music from Gary Shepard.
OUR HOUSE IS ON FIRE premieres
3 Oct 2020
at Härnösands Teater in Härnösand (SE), and will then go on tour in the north of Sweden and to Dieselverkstaden, Nacka (SE).
Read more about Norrdans at
madeintheweb.com
TERO

SAARINEN

COMPANY
- Collaboration continues with Helsinki Philharmonic Orchestra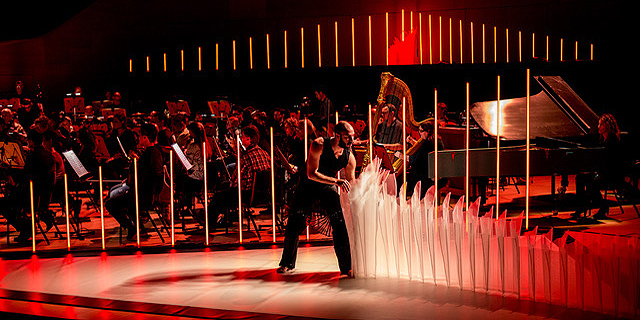 Tero Saarinen Company is happy to share the news that
Helsinki Philharmonic Orchestra
will include dance into autumn's concert series.
Helsinki Philharmonic Orchestra's autumn 2020 season
offers a series of premieres, where a musician and a dancer perform a duet together. The series includes new choreographies by Tero Saarinen and Natasha Lommi among others. The last concert of each concert period will be streamed live as an HPO Screen-webcast on the orchestra website and on the mobile app. Two of the concerts will be broadcasted live on the national broadcasting company Yle Radio 1.
Learn more about Tero Saarinen Company at
madeintheweb.com
SU-EN

BUTOH COMPANY


- Scrap Love ahead!
SU-EN Butoh Company, guest artists, musicians, scrap workers and crane operators together create a cross-border and crackling event at
Skrotcentralen
in Uppsala
29 Aug 2020
. The first collaboration was carried out as early as 1998 when a photograph of the scrap metal aroused a passion in both parties. Since then, several live events have been created together. The venue is outdoors. Sound and lighting equipment is placed and the audience is standing (partially seated) at a proper distance. Several crane trucks, gas burners, etc. are involved. Because all participants have different backgrounds (artistic and cultural), a dynamic work of universal art is created where different art forms live side by side with the form of the scrap work and partly merge. Read more
here
.
A selection of SU-EN Butoh Company performances through stills and video is available on
the artist´s website
.
Find out more about SU-EN Butoh Company at
madeintheweb.com
NAGELHUS

SCHIA

PRODUCTIONS
- Presenting two world premieres this autumn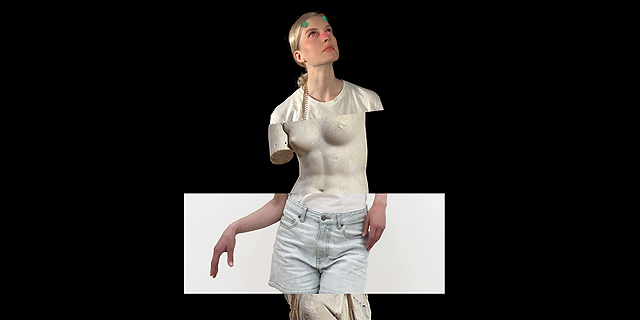 video edit: Ashton Carlisle Green and Melanie Lane animation: Martin Böttger
On
28-29 Aug 2020
the company NSP presents their annual collaboration with DanseFOT, a unique dance talent development programme for young people from Viken county municipality (NO), founded and managed by Bærum municipality school of music and fine arts. DanseFOT is artistically directed by Guro Nagelhus Schia and co-produced by Nagelhus Schia Productions. DanseFOT 2020 will present the three pieces JEGMEGDUVI, THE LOGICAL SONG and AS IT IS/AS IT TURNS OUT. The premieres will have very limited seating due to the corona situation. More info
here
.
On
4 Sep 2020
NSP presents TRIPLE BILL with the dancers from Nagelhus Schia Productions AMP (Apprentice Mentor Programme). The performance consists of the two live pieces WHITE NOISE by Hege Haagenrud and 960 SECONDS by Guro Nagelhus Schia & Vebjørn Sundby, and the video work CRUSHD by Australian choreographer Melanie Lane. CRUSHD is an audiovisual experience and an adaptation of the live piece, made in collaboration with film-maker Ashton Carlisle Green and 3D animator Martin Böttger. TRIPLE BILL is going on a tour in Norway to Sandnes Kulturhus
23 Sep 2020
and to Kortreistfestivalen in Inderøya
10 Oct 2020
. More info
here
.
Read more about Nagelhus Schia Productions at
madeintheweb.com
ANDERSSON DANCE

/ RIKSTEATERN
- Örjan Andersson and Helene Billgren in PROMISE LAND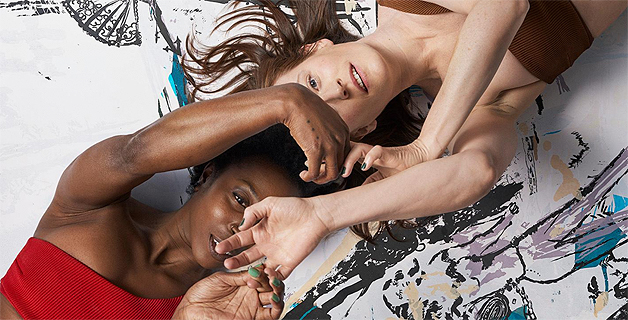 photo: Klara G, Johan Strindberg
Based on the artist Helene Billgren's work, choreographer Örjan Andersson creates a fragmentary, dreamy landscape inhabited by two women where bodily narratives with free inventions and absurdities take place. All in true surrealistic spirit. In the new work PROMISE LAND we meet Örjan Andersson's choreography in a smaller, more intimate format, created for two dancers. The work will meet audiences in 17 different spaces all around Sweden 2020. Choreography: Örjan Andersson. Set- and costume designer: Helene Billgren. A co-production between Riksteatern and Andersson Dance.
Tour in Sweden October-November 2020:
1-10 Oct 2020
,
Dansens Hus, Stockholm
,
13 Oct 2020
Stora Biografen, Vänersborg,
15 Oct 2020
Nordiska Akvarellmuseet, Skärhamn,
16 Oct 2020
Folkets Hus, Alingsås,
20 Oct 2020
Dieselverkstaden, Nacka,
27 Oct 2020
Eric Sahlström-Institutet, Tobo,
28 Oct 2020
Tibble Teater, Täby,
3 Nov 2020
Falkhallen, Falkenberg,
5 Nov 2020
Folkets Hus, Tranås,
7 Nov 2020
Landskrona Teater, Landskrona,
9 Nov 2020
Kulturhuset Barbacka, Kristianstad,
11 Nov 2020
Stenkrossen, Lund,
16 Nov 2020
Dalateatern, Falun,
18 Nov 2020
Berga Teater, Åkersberga,
21 Nov 2020
Sverigefinska folkhögskolan, Haparanda,
22 Nov 2020
Dansinitiativet, Luleå,
24 Nov 2020
Hallen Nordanå, Skellefteå.
Read more about Örjan Andersson/Andersson Dance at
madeintheweb.com
JO STRØMGREN

KOMPANI
- The Corona Sessions are back!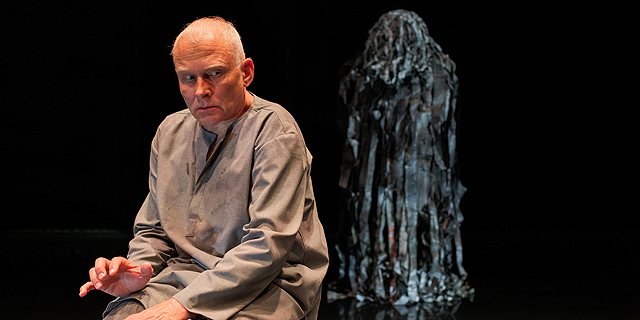 JSK is back with fresh new Corona Sessions! On
14 Aug 2020
the session featured the dancers Øyvind Jørgensen and Jon Filip Fahlstrøm. Watch
here
.
When all live performances were cancelled due to the outbreak of Covid-19, JSK had to rethink how to reach out to their audience. The company created
CORONA SESSIONS
, a series of dance films based on improvised sessions between acclaimed Norwegian dancers, actors and musicians. Every week since April, JSK releases a new film at their
Facebook page
. The viewers can pay a voluntary amount, and any income will support the production and artists involved in the project.
In addition to these digital performances, JSK will be doing some live shows this autumn. The newest children performance THE TIRED MAN will go on a 5-week national tour in October. THE MINISTERY OF UNRESOLVED FEELINGS will be performed at the Norwegian National Opera
24-26 Nov 2020
, and THE ROAD IS JUST A SURFACE
16 Nov 2020
at Hamar Kulturhus (NO).
Find out more about Jo Strømgren Kompani at
madeintheweb.com
YVONNE

RAINER
- TRIO A / Remembering and dismembering (1966-2020)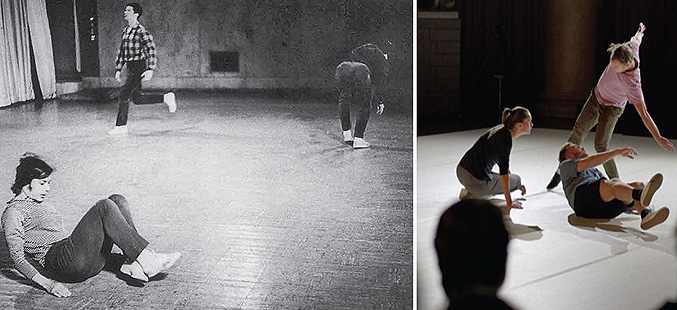 photo: Yvonne Rainer Studio, Nemo Stocklassa Hinders
10 Sep-13 Sep 2020
Dansmuseet in Stockholm (SE) will show the work TRIO A – REMEMBERING AND DISMEMBERING by renowned choreographer Yvonne Rainer, performed by Björn Säfsten, Sebastian Lingserius, Nassim Meki and Stina Nyberg.
TRIO A, an iconic dance choreographed by Yvonne Rainer, consists of a 5-minute sequence of movement that was initially presented as THE MIND IS A MUSCLE, PART I at Judson Church, New York City in 1966. There it was performed by Rainer, David Gordon, and Steve Paxton, simultaneously but not in unison. In 2018 the piece was re-staged in Stockholm for the festival "Within Practice" by Emmanuèle Phuon. This fall Säfsten Produktion continues this collaboration with Yvonne Rainer with presentations of new variations of the work in 12 unique showings:
10 - 13 Sep 2020,
14.00 / 15.00 / 18.00. Postperformance talk with Anna Koch
10,13 Sep 2020
. More info
here
.
The choreographer Yvonne Rainer, one of the founders of the Judson Dance Theater (1962), made a transition to filmmaking following a fifteen-year career as a choreographer/dancer. Her dances and films have been seen throughout the U.S. and Europe. Read more at
www.dansmuseet.se
Produced by
Säfsten Produktion
and
Nordberg Movement
, with support from the Swedish Arts Council and the City of Stockholm.
CLAIRE

PARSONS

CO.
- Presenting a new piece and starting touring again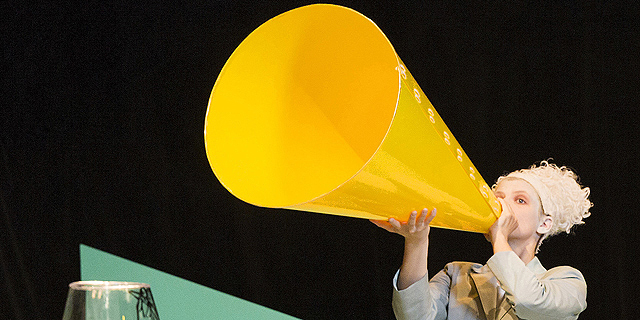 Claire Parsons Co's new dance piece YELLOW for outdoor venues will be performed at Haninge Kulturhus, Stockholm (SE) 22 and 25 Sept 2020. YELLOW is a venture with dancers, a juggler and a yellow visitor, suitable for outdoor venues, public spaces and museums.

Claire Parsons Co's first tour since the beginning of March will start with
GRÄS
performing at
Gottsunda theater
in Uppsala (SE),
27-29 Aug 2020
.
GRASS
will tour in the north of Sweden, visiting Arvidsjaur, Luleå, Piteå, Haparanda, Kalix and Pajala in September.
Contact the company
for tickets and
visit the website
for more info.
TANELI TÖRMÄ

/ LOCATION X
- Starting a new season!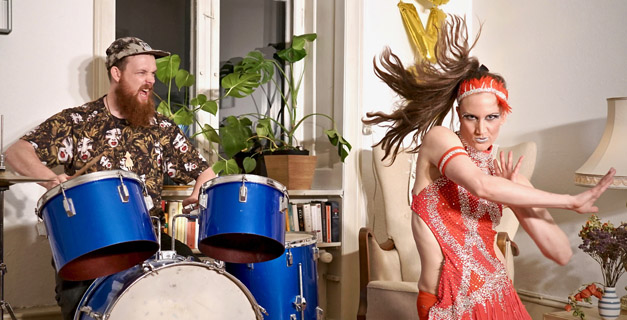 OPEN YOUR HEART disco dance performance will be presented on
7 Sep 2020
in
Absalon Copenhagen
(DK). The performance will continue the Nordic tour to Vara (SE), Vaasa and Kuopio (FI), and Rindkøbing and Aarhus (DK) in winter 2020-2021.
DANCE ALL YEAR LONG
Kokkola (FI) Pop-Up residency program will host two international residencies for Liselotte Singer (FR/DE) and Marc Phillipp Gabriel (DE)
10- 20 Aug 2020
and Alessandra Corti (IT/DE)
7-18 Sep 2020
.
Read more about
Taneli Törmä -

LOCATION X at madeintheweb.com
BJÖRN

SÄFSTEN
- Presenting the dance festival WITHIN PRACTICE in October
WITHIN PRACTICE is Stockholm's dance festival for choreographic practices and takes place
5-10 Oct 2020
. You´re invited to join and take part in workshops and practice presentations, live and online, with Kristin Ryg Helgebostad, Michikazu Matsune, Rani Nair, Will Rawls, Björn Säfsten and Jennifer Lacey. WITHIN PRACTICE offers a format for practice-sharing by and with everyone that takes part during the week, this year led by Insister Space. Additionally there is possibility to attend the 80% seminar CHOREO | GRAPHY during the week by Eleanor Bauer, doctoral candidate in choreography at Stockholm University of the Arts. You will find all information regarding the festival and about registration
here
.
Björn Säfsten / Säfsten Produktion and the Department of dance at Stockholm University of the Arts in collaboration with MDT and Dansalliansen present Within Practice 2020.
Read more about Björn Säfsten at
madeintheweb.com
ART OF

SPECTRA


- Preparing for upcoming works and creations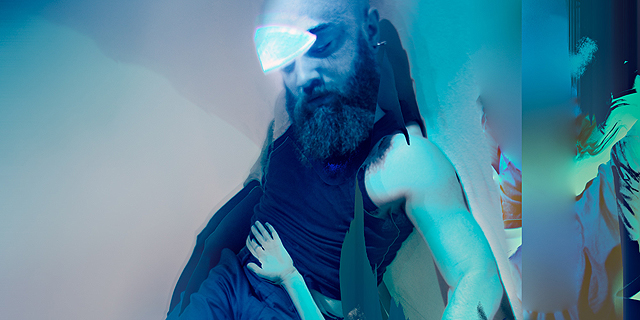 Choreographer and composer Peter Svenzon is preparing for two upcoming works for 2020-2021: INNER FIELDS and CODE. More info about CODE and INNER FIELDS and co-producers to come!
Art of Spectra's Ulriqa Fernqvist is currently rehearsing the new creation
TOUCH
by the playwright and director Falk Richter and choreographer Anouk van Dijk at Munchner Kammerspiele. TOUCH will premiere
8 Oct 2020.
Art of spectra is a part of the The Swedish pavilion at Tanzmesse 2020 with the work TENSION. Due to Covid -19 it will be performed as a digital platform.
The tour with
TENSION
to Dance City in Newcastle (UK) and Gdansk dance festival (PL) is postponed to 2021. Dates will be presented in autumn. Art of Spectra's collaboration with Gothenburg Symphony and Gothenburg Concert hall The POINT MUSIC FESTIVAL 2020 at Gothenburg Concert House is also postponed - to May 2021. Read more
here
.
Read more about Art of Spectra at
madeintheweb.com
CHRISTINA

TINGSKOG
- Touring corona-safe and rehearsing a new piece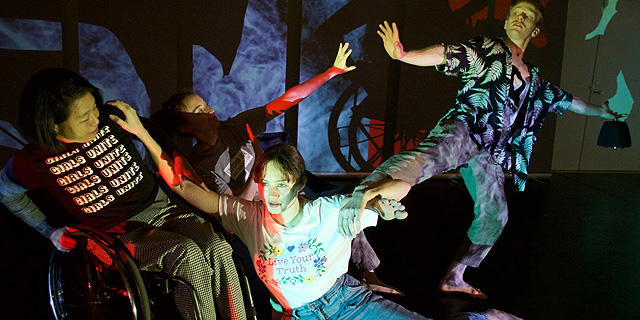 photo: Christina Tingskog
UNDER CONSTRUCTION by the Swedish choreographer Christina Tingskog is touring in Sweden
31 Aug-4 Sep 2020
. The company offers a coronavirus-safe version performed outdoors for small audiences.
MULTI PIXELED, a piece for ages 10-16, will be performed in Stockholm (SE)
22-25 Sep 2020,
for small audiences.
Christina Tingskog is currently rehearsing REGELVERK (WORK/OPUS OF RULES) - a collaboration with composer Ida Lundén, for ages 3-9, which will be performed in Stockholm
21-15 Sep
and
19-21 Oct 2020
. REGELVERK is about children's relationship to rules and limitations in life and will be available in a social distancing version and also be shown to adult audiences shortly.
Find out more about Christina Tingskog at
madeintheweb.com
REGIONTEATER

VÄST
- Both physically and digitally!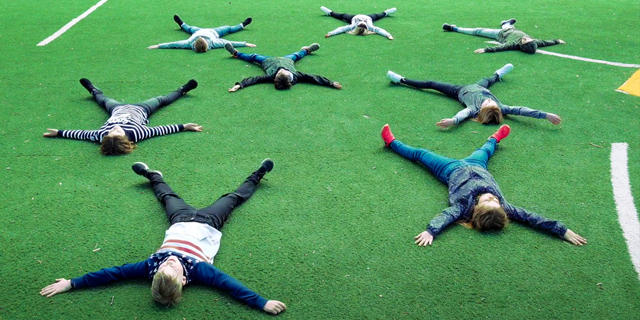 After a spring of fewer performances in front of an audience and more digital broadcasts, it is time for the autumn performances to make their entrance: ALLA KATTER, ALLA TROMBER, ALLA SKOGAR, ALLA BOMBER – a spatial, bodily and metaphysical headphone-work, HAN HON HEN HIN – a story about the first rebel and MED DINA ORD – a dance film made by, with and for young people that will premiere
28 Aug 2020
at
www.regionteatervast.se
.
Also several audience favorites return: MED ANDRA ORD, PÅ VÄG, MAGNET, SILENT DISCO and EFTER HAMLET. All performances are adapted to current Covid-19 restrictions in order to offer a safe and positive experience, in accordance with the Swedish Public Health Agency's recommendations. There will be more releases online – so keep an eye at social media and
www.regionteatervast.se
.
Learn more about Regionteater Väst at
madeintheweb.com
CONVOI

EXCEPTIONNEL


- Presented a prelude to a performance trilogy for educational spaces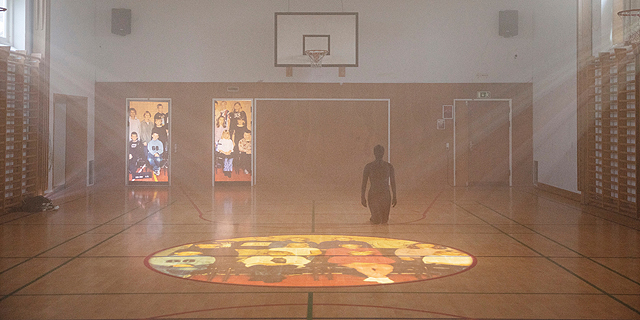 The team of Convoi Exceptionnel is filled with gratitude and energy after presenting the commission BY THE WALL BARS – ECHO FROM A SCHOOL at
PASSAGE Festival
- international street theatre in Helsingør - late July 2020. BY THE WALL BARS – ECHO FROM A SCHOOL at PASSAGE was outlined as a visual poem by Jon R. Skuberg and set in a gymnastic hall. The 30 minutes work became a prelude to a performance trilogy for educational spaces 2021-2023. During the coming years, Convoi Exceptionnel will strengthen their partnership with The PASSAGE festival even further. Stay tuned!
Learn more about Convoi Exceptionnel at
madeintheweb.com
ILDANCE

/

MOVEMENT DIARIES FILM
- Celebrating the diversity in identities and lifestyles
MOVEMENT DIARIES FILM is a multidisciplinary art project which seeks to portray everyday movement patterns of community members as choreographic material. The short film celebrates the diversity in both identities and lifestyles within the community and promotes solidarity by revealing the similarities in the physical movements and habits of people from different walks of life.
Israel Aloni who is responsible for the concept, choreography and artistic direction will start working on the project this September. Israel will work alongside visual artist and community engagement associate Megan Van De, filmmaker Jacob Edmonds and sound designer Sascha Budimski. The first edition of MOVEMENT DIARIES FILM takes place at City of Darebin in Victoria, Australia. More info
here
. Follow the project on social media @movementdiariesfilm.
Find out more about IlDance at
madeintheweb.com
BAMBAM

FROST
- The new work YES premieres in November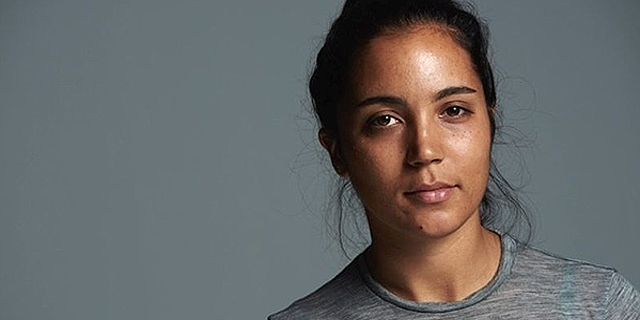 Inspired by thoughts of making the revolution irresistible and the work and journey to social justice as pleasurable as possible (from authors Toni Cade Bambara and adrienne maree brown) BamBam Frost explores the pleasures found in social dances and pop cultural expressions. And the desire to be in, produce and allow constant change. It's a dive into what has been and what is – letting choreographic practices of pleasure guide us in the work of radically imagining where we want to be. The new work YES opens
4 Nov 2020
at
MDT
, Stockholm (SE) and is showing
11-13 Nov 2020
at
Arsenic
, Lausanne (CH).
YES is BamBam Frost's second work, following her debut with SORRY in 2018. It's almost a solo, we call it "Solo with a guest star". Choreographer and performer is BamBam Frost and guest performer is Lydia Diakité Östberg. Co-production
MDT
,
Säfsten Production
.
INGRID

OLTERMAN

DANS
- Planning for tours and performances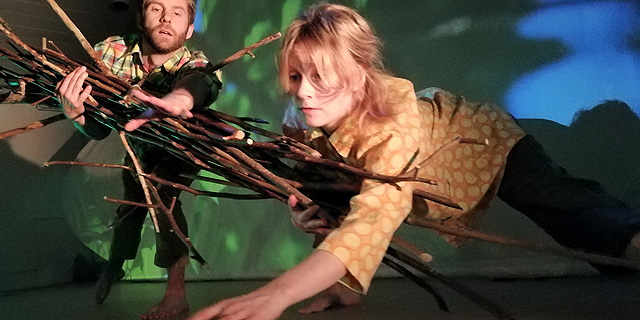 Ingrid Olterman Dans is preparing a new production in collaboration with the county of Ekerö, Stockholm (SE) that will premiere in 2021. The latest work FRICTION will continue performing this fall and the company is excited to see that tickets are being booked by schools again! The company is touring three other performances in the fall of 2020: SHELTER TREES, ISLANDS and READ AND MOVE.
Ingrid Olterman Dans has created an interactive outdoor performance based on the popular performance SHELTER TREES, hoping to reach out to audiences even though we are still in the middle of a pandemic.
Unfortunately the company has to announce that the five week tour of the performance ISLANDS to Shanghai and Hangzhou in China is postponed to 2021.
Find out more about Ingrid Olterman Dans at
madeintheweb.com
KASSANDRA

PRODUCTION
- Unmasking the modern predator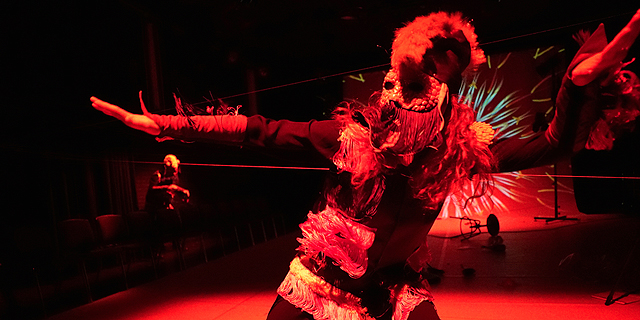 THE SOUL CATCHER tours to
Momentum
Theatre in Odense (DK)
22-23 Sept 2020
. THE SOUL CATCHER is a seductive and deeply disturbing performance about psychological abuse, manipulation and power - in a powerful mix of performance, dance, spoken word and electronic music. THE SOUL CATCHER is produced by Kassandra Production in a co-production with theatre Bora Bora.
The press wrote:
"The performance is sharp and unsentimental. It is a mix of performance, dance, spoken words and seasoned with hard electronic music. The three actors do not compromise their expression but deliver a solid performance. The performance fully lives up to my high expectations , which over time I got to the creator of the work, Annika B. Lewis and also got a great gift at the top of the hat, as the theme was both presented as autofiction and fantastic portrayed. Bravo for courage and artistic pondus."
– Kulturnyt
Learn more about Kassandra at
madeintheweb.com
All the best from the team at MADEIN-THEWEB.COM and all our joint members.
FOLLOW US


on
Facebook
&
Twitter
MADE IN the web
www.madein-theweb.com a website displaying Nordic performing arts intended for an international audience.
MADE IN the web is an initiative created by Loco World with the intention to increase the visibility for Nordic performing arts. Loco World/MADEIN is an organisation supporten by the Swedish Arts Counsil for its international activities.

MADE IN the web
Loco World, Järnvägsgatan 36, SE-131 54 Nacka, Sweden
Phone: +46 (0)73 324 11 14, email:info@madein-theweb.com, internet: www.madein-theweb.com