Dear subscribers, colleagues and friends all over the world,

Please get the latest news from the MADEIN membership. They all bare proof of massive creative and innovative mindsets. When the theaters are closed many artists turn to nature and site-specific surroundings in their quest to meet with their audiences. Others go digital in waiting for the doors to once again open for the theatergoers. Yet others focus on extensive plans for the future.

Åsa Edgren, CEO and Managing Director Loco World, Stockholm, Sweden.
SU-EN

BUTOH COMPANY
- The Window Project continues!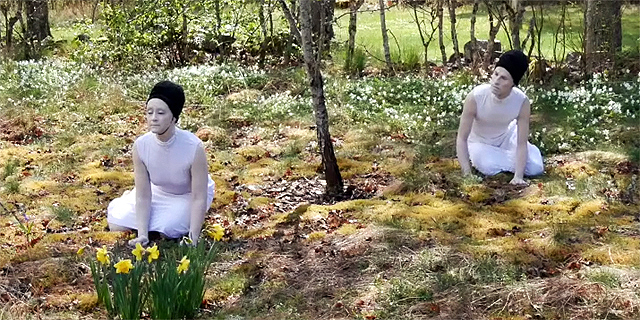 Live performances are on pause. However creativity does not stop. SU-EN Butoh Company shares some visual and artistic material with you within the framework of The Window Project. Just a click away......
A SPRING DANCE is filmed and danced around SU-EN Butoh Company Center in Almunge (SE) with Madeleine Holmlund and Heiko Klandt. Concept, camera and edit by SU-EN. Watch the video
here
.
DANCE WITH SHEEP with dance, choreographic relation with sheep and edit by SU-EN and filmed by Silvio Trevizan. Watch the video
here
.
Find out more about SU-EN Butoh Company at
madeintheweb.com
JO STRØMGREN

KOMPANI
- Streaming improvised CORONA SESSIONS every Friday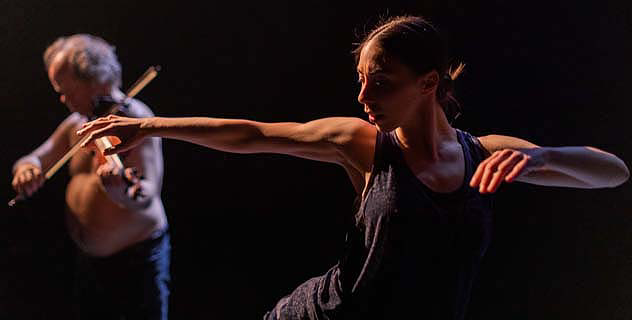 When all live performances were cancelled due to the outbreak of Covid-19, Jo Strømgren Kompani (JSK) had to rethink how to reach out to their audience. The company created
CORONA SESSIONS
, a series of dance films based on improvised sessions between acclaimed Norwegian dancers, actors and musicians. Every Friday since April JSK releases a new film at their Facebook page. The viewers can pay a voluntary amount, and any income will support the production and artists involved in the project.
The concept has been viewed more than 26.000 times so far, and the company continues to create new sessions. Last week Dansens Hus in Oslo (NO) opened for audience to view CORONA SESSIONS in cinema format. On
13-14 June 2020
the company went one step further and opened the stage for audience to view the improvised session live.
JSK CORONA SESSIONS is co-produced by Dansens Hus, Oslo (NO), and in collaboration with their long-time partner Millimedia. Watch the sessions
here
.
Find out more about Jo Strømgren Kompani at
madeintheweb.com
TANELI TÖRMÄ -

LOCATION X


- Presenting Pop-up performing arts festival DANCE ALL YEAR LONG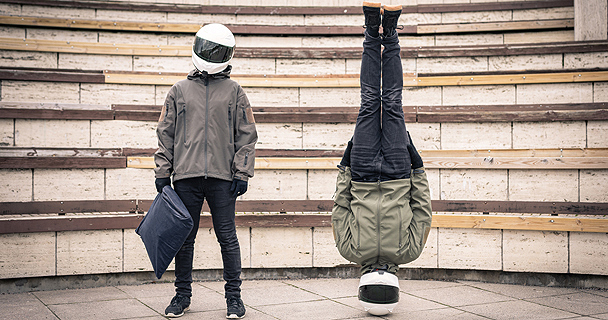 photo: Iiro Näkki, Mikko Makkonen, Atlas
Taneli Törmä - LOCATION X is busy organizing and presenting dance through
DANCE ALL YEAR LONG,
a project in Denmark and Finland, and starting creating a new international performance called SURVIVORS.
Pop-up performing arts festival
DANCE ALL YEAR LONG in Odense
(DK), will present 12 free dance performances by 3 Danish dance artists: Cecilie Kjær, Emilie Klitgaard Jungersen, and Annamaija Rolff Petersen on the streets
23-26 June 2020
.
Residency activities of
DANCE ALL YEAR LONG in Kokkola
(FI), will continue hosting for artists again in July. 12 months long residency program is presenting 12 dance projects from local and international dance artists.
Taneli Törmä - LOCATION X will be working on his new performance called SURVIVORS in Birca - Residency Centre For Artists in Bornholm Denmark
14-21 June 2020
. The performance will be a choreography for two actors and co-operation between Taneli Törmä - LOCATION X (DK) and theater company Jalostamo² (FI).
Find out more about Taneli Törmä - LOCATION X at
madeintheweb.com
ICELAND

DANCE

COMPANY
- Working with the Iceland Symphony Orchestra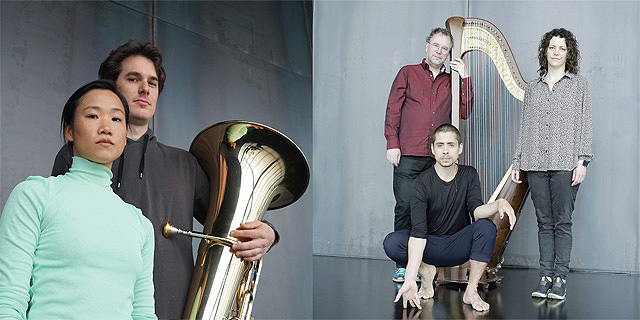 In June, Iceland Dance Company (IDC) put on a triple-bill performance named SOCIAL DISTDANCING at Reykjavik's old cinema venue Gamla Bíó. The pieces were created during recent times of social distancing and are a collaboration between dancers from IDC and musicians from the
Iceland Symphony Orchestra
.

In SKRÚÐUR two dancers from IDC (Halla Þórðardóttir and Þyri Huld Árnadóttir) collaborate with the Trío Wind Band (Arngunnur Árnadóttir, Björg Brjánsdóttir and Bryndís Þórsdóttir) in a synthesis of movements and sounds creating a dialogue between artists.

In SKELJAR dancer Felix Urbina Alejandre performs in an intriguing spectacle to the music of Oliver Kentish, Daníel Bjarnason and Vala Gestsdóttir in collaboration with Duo Harpverk, a musical duo comprised of Iceland Symphony Orchestra harpist, Katie Buckley, and Frank Aarnick, percussionist.

In the surprising two duets HOMMAGES. Charmene Pang from the Iceland Dance Company and Nimrod Ron from Icelandic Symphony Orchestra have been working to find a symbiotic language to interpret and pay homage to the music of Belà Kovàcs and Krzysztof Penderecki.
Learn more about Iceland Dance Company at
madeintheweb.com
VIRPI PAHKINEN

DANCE COMPANY
- A World Premiere coming up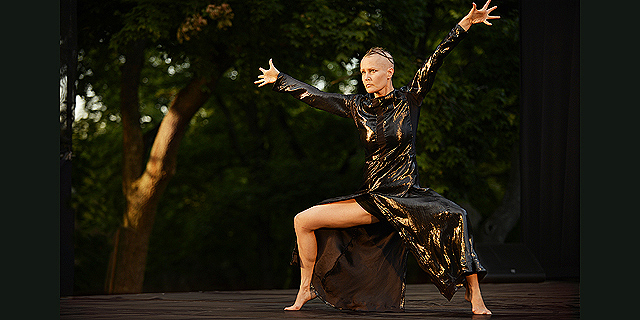 CLAIRE

PARSONS

CO.
-
Rehearsing a new piece for outdoor venues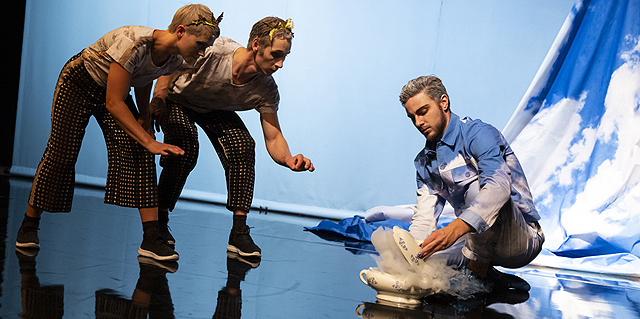 Claire Parsons Co, is rehearsing YELLOW – a new dance piece for outdoor venues, public spaces and museums. For three performers and a yellow companion – for all ages. YELLOW will be performed this fall, around Stockholm (SE).

The company is booked for - and hopes to be touring this fall – with
SOON SWOON
,
SIGNAL
and
GRASS
to Uppsala, Piteå, Pajala, Luleå, Kalmar, Kristianstad (SE) and more.
A new digital film and dance experience of SOON SWOON is now available. Teachers in Stockholm can book this experience via
Dansistan/Cirkusistan
. and it can be requested by international producers! Claire Parsons Co is - as always - looking into innovative directions in presenting artistic work. We will be embarking on an exciting collaboration using VR and AR in the field of dance. SOON SWOON is already available - and can be booked - in VR – virtual reality – via the City of Stockholm.
Read more about Claire Parsons Co. at
madeintheweb.com
CONVOI

EXCEPTIONNEL


- Melatonin city, Wa(l)king Copenhagen
Copenhagen is being rediscovered and reexperienced by 100 artistic views on the city in the project
Wa(l)king Copenhagen
by Metropolis Festival.
The festival has invited 100 artists into the project to do 100 online/onsite walks in the Copenhagen area. Jon R. Skulberg, artistic leader of Convoi Exceptionnel will, as a director, scenographer and choreographer work with spatial-somatic relationships, wander the city from the evening, through the sunset, during the night and ending after sunrise, while letting the melatonin levels in his body affect his tempo, pace, rhythm and atmosphere. You can join Jon R. Skulberg online from
15 June 2020 at 19.00 until 16 June 2020 at 7.00
. Find more information here and join the event at
Facebook
.
TERO

SAARINEN

COMPANY
-
New TSC Studio and residency program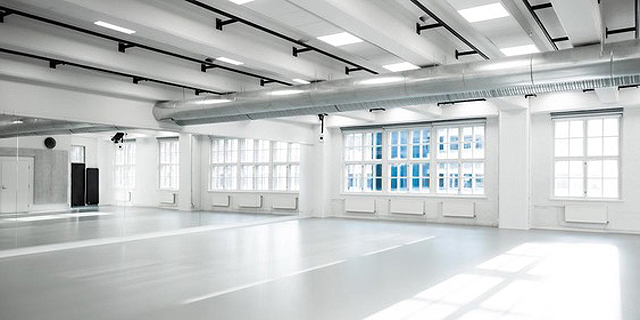 TSC opened its new Homebase, the
TSC Studio
in March 2020. The nearly 200 square meter rehearsal studio and TSC's office are located at
The Cable Factory
in Helsinki. TSC Studio activities will include
residencies
and more information can be found
here
. The sound system is made possible by
Genelec
, a pioneer of professional and immersive audio. TSC Studio is equipped with 22 speakers and two calibration system which enables the use of immersive sound.
Learn more about Tero Saarinen Company at
madeintheweb.com
ILDANCE/

ICODACO


- International book launch this summer!
International Contemporary Dance Collective 2018 - 2020 is launching the book PUSH: IT WILL COME LATER
30 June 2020
at 10:00 - 11:30. The book is an anthology with contributions by 18 artists and authors. The book features a collection of expressions under the subcategories International - Contemporary - Dance - Collective.
The publication reflects on the challenges of collaboration within the international landscape of contemporary dance. While not offering any ready-made solutions, the book is a multipurpose space of exchange, of describing personal experiences and of suggesting practices that could be relevant for the readers who find themselves in similar situations.
For more information on signing up for the webinar, click
here
.
The webinar will be streamed live on iCoDaCo's facebook page
here
.
Read more about IlDance/ iCoDaCo at
madeintheweb.com
NAGELHUS SCHIA

PRODUCTIONS
- Opens a new, 600 square meter dance studio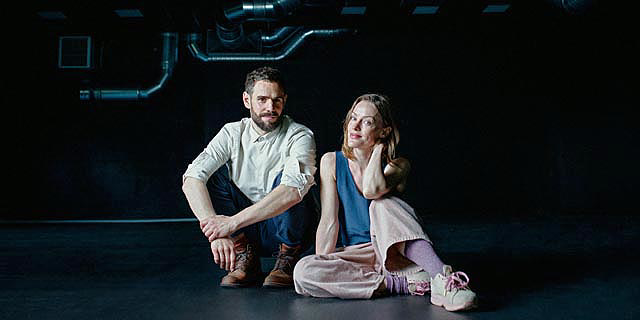 Studio NSP
is centrally located in Sandvika, near Oslo (NO). It contains two studios – one big and one small – as well as office space. Studio NSP aims to be a new hub for contemporary dance, providing professional dancers and choreographers with the opportunity to create and develop new ideas.

The lack of rehearsal space for dancers in Norway in general has been a challenge, and in January 2018 Guro Nagelhus Schia and Vebjørn Sundby took the matter into their own hands. Now the company can finally move into their new home!

- Through workshops, open rehearsals, informal performances and artist talks, we wish to open the studio to everyone interested in learning about the various processes of a professional contemporary dance company, says Artistic Director Guro Nagelhus Schia
INGRID OLTERMAN

DANS
-
Focusing on future tours and performances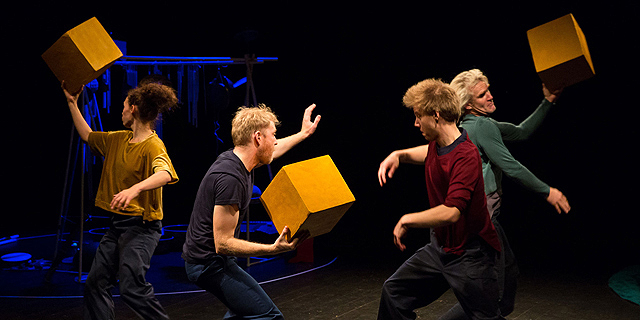 The company Ingrid Olterman Dans is preparing a new production that will premiere in 2021 in collaboration with the county of Ekerö (SE). The latest work FRICTION will continue performing this fall. The company is touring three other performances in the fall of 2020: SHELTER TREES, ISLANDS and READ AND MOVE.
The company is also very excited and looking forward to the five week tour to Shanghai and Hangzhou in China with the performance ISLANDS. At the moment all parties are optimistic that the tour will take place by the end of this year.
Read more about Ingrid Olterman Dans at
madeintheweb.com
KASSANDRA

PRODUCTION
- THE SOUL CATCHER is unmasking the modern predator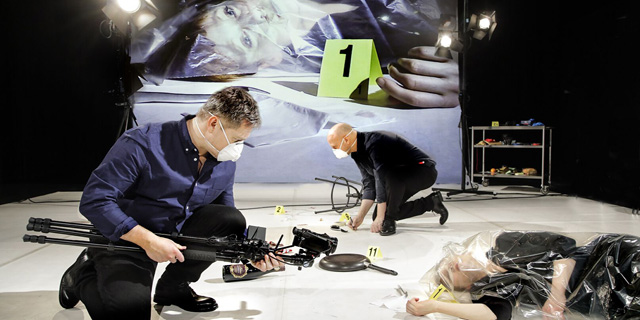 photo: Jens Peter Engedal
THE SOUL CATCHER tours to theatre
Momentum
in Odense (DK)
22-23 Sept 2020
. THE SOUL CATCHER is a seductive and deeply disturbing performance about psychological abuse, manipulation and power - in a powerful mix of performance, dance, spoken word and electronic music. THE SOUL CATCHER is produced by Kassandra Production in a co-production with theatre Bora Bora. Supported by the Danish Arts Foundation, The City of Aarhus, Knud Højgaards Fond and DMF - Danish Musicians' Union.
Learn more about Kassandra at
madeintheweb.com
All the best from Åsa Edgren & Titti Grahl/Loco World MADEIN-THEWEB.COM, and all our joint members.

FOLLOW US


on
Facebook
&
Twitter
MADE IN the web
www.madein-theweb.com a website displaying Nordic performing arts intended for an international audience.
MADE IN the web is an initiative created by Loco World with the intention to increase the visibility for Nordic performing arts. Loco World/MADEIN is an organisation supporten by the Swedish Arts Counsil for its international activities.

MADE IN the web
Loco World, Järnvägsgatan 36, SE-131 54 Nacka, Sweden
Phone: +46 (0)73 324 11 14, email:info@madein-theweb.com, internet: www.madein-theweb.com