Dear all, subscribers, colleagues and friends,

This Newsletter number 63 sent to you from Stockholm, Sweden reaches you in turbulent times. Many of us had to cancel our travels, our tours, our planned repertoires, congresses, meetings and premieres. Culture is crucial and more important than ever. Due to the strong actions decided by politicians, organisations and incorporations, there is hope. We send our best wishes to you all. Take care, and use all the digital tools you have at hand, to keep up the good conversation, creative thinking, strong networks and international exchange so crucial to our performing arts, all over the world.

Åsa Edgren, CEO and Managing Director Loco World
NORR

DANS


- A new world premiere!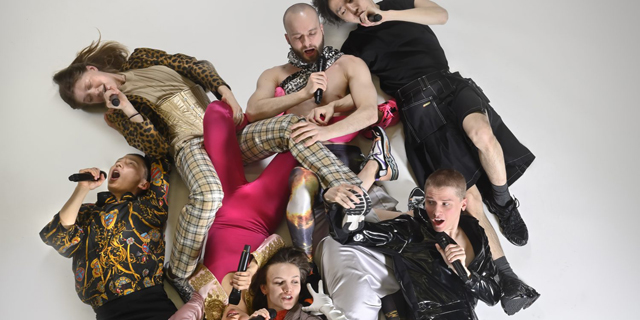 Norrdans' performance
IN SERVICE
by choreographer Keren Levi opens
28 March 2020 at
Härnösands Teater, Härnösand (SE)
.
IN SERVICE
investigates who or what we stand for when we dance together? Are we in the service of music? IN SERVICE displays the dancers, personal portraits locked together in a choreographic machine of perpetual availability. Always ready to serve with the best of intentions. What could go wrong?
Learn more about Norrdans at
madeintheweb
CONVOI

EXCEPTIONNEL


- Touring the performance FOR EVER FOUR SEASONS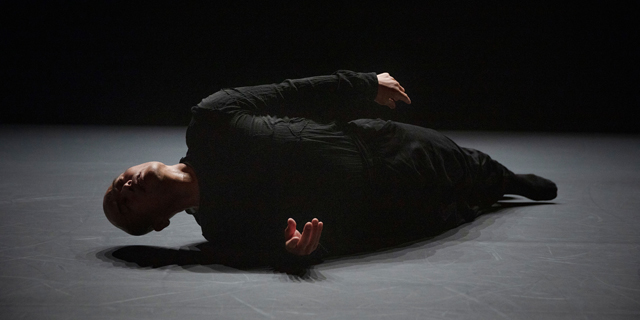 Convoi Exceptionnel and Jon R. Skulberg are currently touring the performance
FOR EVER FOUR SEASONS
that both pleases and disturbs the audience. The performance investigates the contemporary role of humanity as natural power – especially how we, directly and indirectly, inflict the natural world through control of power, but also when we cannot keep control, and it ends in disaster.
FOR EVER FOUR SEASON's world premiered
27 Aug 2019
at Bora Bora – Dance and Visual Theatre, Aarhus, Denmark. It was performed in Copenhagen, Denmark the
12-13 March 2020
as part of
Dansehallerne's
Spring Program. Next stop will be Sandnes Kulturhus, Norway
7 May 2020
as part of RAS – Regional Arena for Samtidsdans.
Fins out more about Convoi Exceptionnel at
madeintheweb.com
SU-EN

BUTOH COMPANY


- Performing IN THE FLESH in Gothenburg (SE)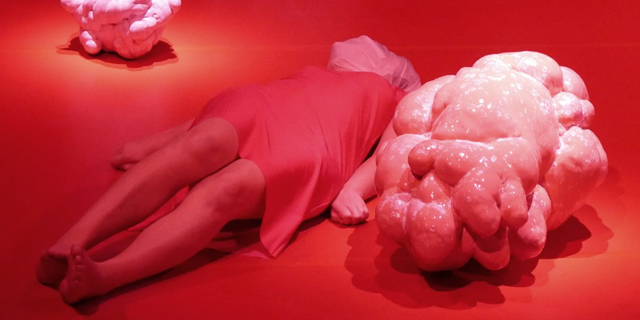 17-18 April 2020
SU-EN & the Dollies will perform IN THE FLESH (ensemble version) at
3:e Våningen,
Gothenburg (SE). The performance takes inspiration in Mari Sjövall Anari's strong ceramics art objects; looking like bodies or organisms. Where is the border of my body and where does the world begin? Choreography by SU-EN, music by Fabrice Bony and lightdesign by Robert Berglund. More info
here
.
Find out more about SU-EN Butoh Company at
madeintheweb.com
BYSTRÖM

KÄLLBLAD


- Australian premiere of CITY HORSES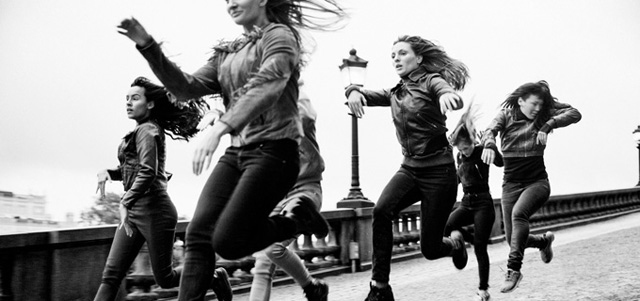 Byström Källblad has had Australian premiere of CITY HORSES at
Supercell Festival
of Contemporary Dance in Brisbane
26-29 Feb 2020
. Byström Källblad also had their appearance at
Bare Bones
The Farm Gold Coast
21-23 Feb 2020
and at the
WHA Festival
6 March 2010
. Read more about CITY HORSES
here
.
Read more about Byström Källblad at
madeintheweb.com
REGIONTEATER

VÄST
- A spring of dreamy illusions, naturalness, welcoming and much more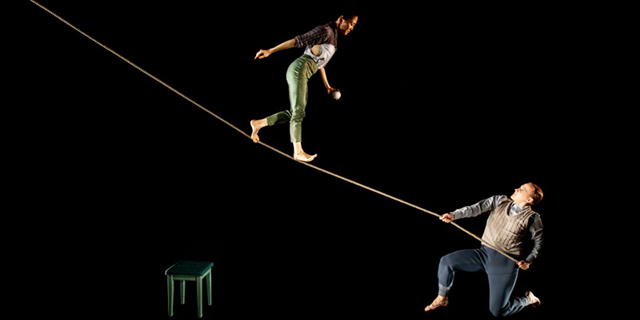 Here are some of the shows that are being produced in Borås and Uddevalla in Sweden 2020 to go on tour during the spring in the county of Västra Götaland, and sometimes beyond:
DRÖMLEK (dance) – A playful illusion with different perspectives, a dream play. DJUNGELFEBER (theatre) – an animal fable about originality and naturalness. FRÅN Ö TILL Ö (theatre) – a forest glade where we philosophize about human value. VÄLKOMMEN (theatre) – a musical play about belonging and feeling welcome. SILENT DISCO (dance) – shows what contemporary dance can be, but also offer dance on your own terms. MAGNET (dance) – A world of granite gray power and force fields where two dancers tune in, measure and weigh the energy in you and between the others in the room. Read more
here
.
Find out more about Regionteater Väst at
madeintheweb.com
IL

DANCE


- Something to do, Someone to love, Something to look forward to!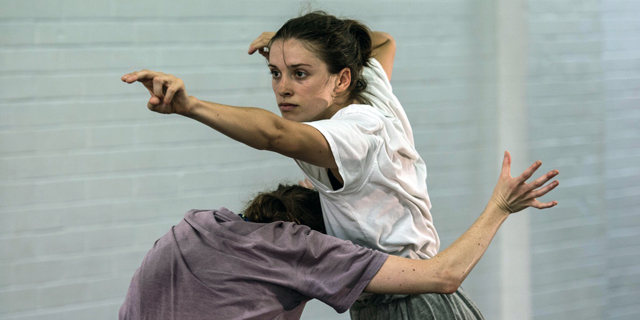 SOMETHING TO DO, SOMEONE TO LOVE, SOMETHING TO LOOK FORWARD TO is a co-production between
ilDance
in Sweden and the Australian organisation
CATAPULT
Dance Choreographic Hub. The piece is a new multidisciplinary work which sits on the border between contemporary dance and physical theatre, advancing the mediation of movement and text. The work explores the individual constant search for utopian happiness and personal fulfilment through sharing stories of challenge, triumph, loss and love. More info
here
.
2 May 2020
DansPlats Skog, Söderhamn (SE),
5-6 May 2020
Gröna Rummet, Konstepidemin, Göteborg (SE),
8-9 May 2020
Dansmuseet
, Stockholm (SE).
Find out more about ilDance at
madeintheweb.com
CLAIRE

PARSONS

CO.
-
On tour with two performances in Sweden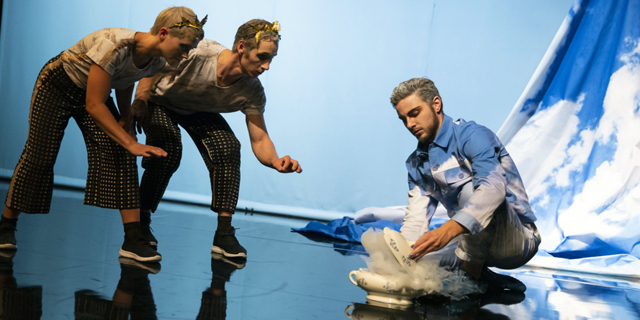 SOON SWOON will perform once again at
Dansens Hus
in Stockholm (se), presenting school performances and two public shows. Join the company at Dansens Hus
18-21 March 2020
!
GRASS for audiences from 4 and up is travelling to the north of Sweden.
27 March-3 April
2020
ten performances await the company - in Arvidsjaur,
Piteå
,
Luleå
, Kiruna, Kalix, Pajala and Haparanda.
Read more about Claire Parsons Co. at
madeintheweb.com
TERO

SAARINEN

COMPANY
- TSC's key works on Mezzo and new residency artists premiere at TSC Studio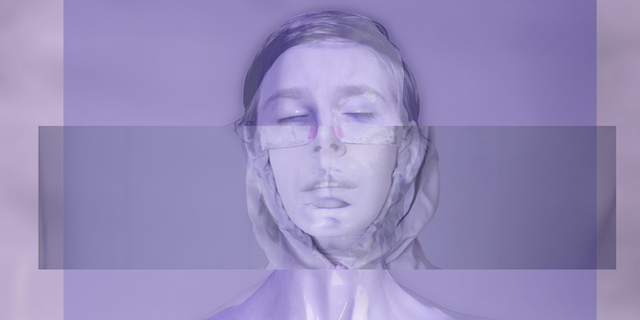 TSC's works are again being featured on the global culture channel
Mezzo TV.
The channel will show recordings of MORPHED and BORROWED LIGHT till
20 March 2020.
Both works, filmed at Chaillot and directed by Louise Narboni, were first broadcast on the channel in 2018. Mezzo broadcasts its content, focused on classical music and dance, in 60 countries to 28 million subscribers.
The new TSC Studio provides 1-4 week residences, for 1-3 independent dance productions each year. Demos, open rehearsals and performances will be arranged in connection with the residencies. First residency artists are duo
Broas & Nyberg
with their new creation
TRUTHS THAT NEVER WERE
premiering
20 March 2020
at TSC Studio. The working group consists of dance artist Jenna Broas, spatial designer and artist Fabian Nyberg and composer Martin Granö. Read more
here
.
Learn more about Tero Saarinen Company at
madeintheweb.com
TANELI TÖRMÄ

- LOCATION X
- Continues travelling to bring dance to the Nordic countries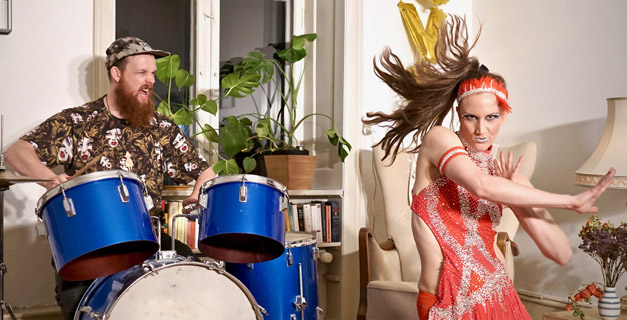 OPEN YOUR HEART performance (SWE/DK/FIN) will continue working and performing with local kids in the Nordic countries.

Touring dates for April - May 2020:


21 April 2020

Vara Konserhus, Vara (SWE), 28-29 April 2020 Bora Bora, Aarhus (DK), 22 May 2020 Itak, Kuopio (FIN) and

29 May 2020

CPH Stage, Copenhagen (DK).

DANCE ALL YEAR LONG Kokkola (FIN) will host dance residencies for Anders Lillhonga in Kokkola Martial Arts Centerin in April and for Liselotte Singer & Marc Philipp Gabriel in Kahvila Saha in May.

Taneli Törmä is going to Tyrone Guthrie Centre (IE) for one week research period in Ireland for SURVIVORS project, which will be a choreography for two actors.

Learn more about Taneli Törmä - LOCATION X at madeintheweb.com
CHARLOTTA

ÖFVERHOLM


- Performing in KUCKEL by Alexander Ekman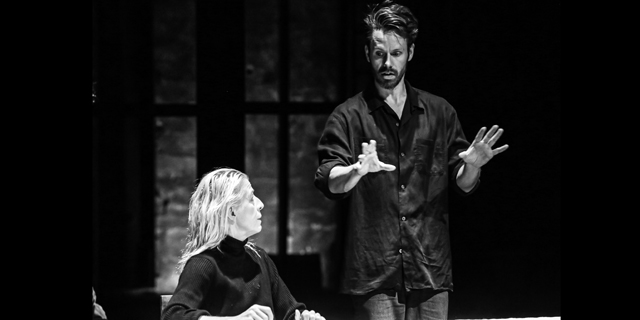 Charlotta Öfverholm is performing in Alexander Ekman's newest production KUCKEL. In KUCKEL there is a double bottom where each individual situation can be a scheme ("kuckel"). But it is also something larger where the audience has the opportunity to be in a world where there are no boundaries for what might happen. What do we actually do against our will? What happens without us seeing or understanding? Performances at
Orionteatern
, Stockholm (SE) until
12 April 2020
.
"High tempo and a choreographic sharpness" "The subject for Kuckel may be serious, however the interpretation is both elegant and entertaining"
- Aftonbladet (SE)
"Kuckel portraits a lovely ensemble work" "Dreamlike, drastic and absurd"
- Dagens Nyheter (SE)
Loco World has a new website. Check it out
here
.
All the best from Åsa Edgren & Titti Grahl/Loco World MADEIN-THEWEB.COM, and all our joint members.

FOLLOW US


on
Facebook
&
Twitter
MADE IN the web
www.madein-theweb.com a website displaying Nordic performing arts intended for an international audience.
MADE IN the web is an initiative created by Loco World with the intention to increase the visibility for Nordic performing arts. Loco World/MADEIN is an organisation supporten by the Swedish Arts Counsil for its international activities.

MADE IN the web
Loco World, Järnvägsgatan 36, SE-131 54 Nacka, Sweden
Phone: +46 (0)73 324 11 14, email:info@madein-theweb.com, internet: www.madein-theweb.com