BJÖRN

SÄFSTEN


- New work premieres in February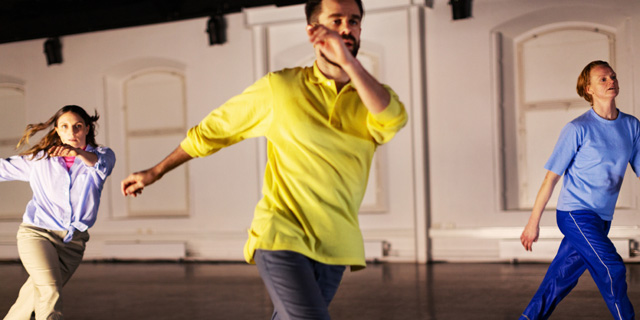 Björn Säfsten's new work
LOST NIGHT
opens at Atalante in Göteborg (SE)
21 Feb 2020
. In LOST NIGHT three individuals gather in space. They form a choir whilst being three different individuals, three different voices. They are processing something. They try to sort out their impressions, actions and thoughts. How do you listen in a correct way and affirm the other? They try, with a common will and a gentle concern. The night is constantly present. The work was created by Björn Säfsten in close collaboration with the participating performers Sophie Augot, Alexander Gottfarb, Marianne Kjærsund, composer Hans Appelqvist and lighting designer Susanna Hedin. A co-production with NorrlandsOperan and MDT with residencies at The Swedish Arts Council and Arbeitsplatz Wien.
Tour dates spring 2020:
21-22 feb 2020
Atalante
, Göteborg (SE),
27-28 Feb 2020
Inkonst
, Malmö (SE),
6-7 May 2020
MDT
, Stockholm (SE),
9 May 2020
Bærum Kulturhus
, Sandvika (NO).
Read more about Björn Säfsten at
madeintheweb.com
JO

STRØMGREN

KOMPANI
- THE BREAKDOWN, world premiere!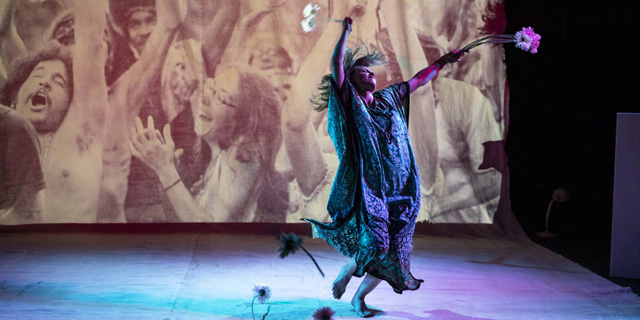 Jo Strømgren Kompani just premiered their newest production
THE BREAKDOWN,
featuring actor Kate Pendry, known from Winter guests, and dancer Vilde Viktoria Madsen. The performance received great reviews and huge international interest, as part of a collaboration with Zero Visibility Corp and Carte Blanche. Over 35 international presenters were invited to Oslo and Bergen to witness the three world premieres!
"THE BREAKDOWN is minimalistic in format, but the content is lush and rich and energetically taken care of by a stage personality with lit mood and cutting-edge expertise in laconic humour, and not least a dancer who out mostly contributes to the notes in the vividness of the dry-whitish text."
Dagsavisen (NO)
Spring highlights includes a South America tour with both
SALVE REGINA
to Panama and Colombia, and
COCO CHANEL
to Santiago, Chile in March and April. A new long school tour with
THE KITCHEN
in Northern Norway is also on the schedule. Take a look at the company's website for a full list of available productions
here
.
SKÅNES

DANSTEATER


- A new performance by acclaimed choreographer Marina Mascarell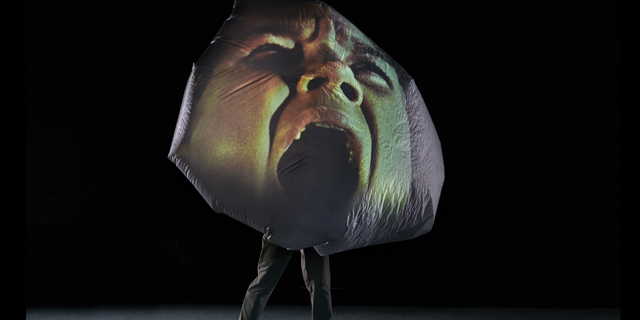 photo: Luis Alberto Rodriguez
An image of a loved one is not a living thing. Yet we often hesitate to destroy it. When pictures speak to us, we listen and obey, convinced that they have a conscious soul.
SECOND LANDSCAPE
, a new work by choreographer Marina Mascarell, explores and questions our relationship with images. The dancers become one with the weave of imagery surrounding us. Dissolving the boundaries between body and image. Moving like hybrids in an alternate world created by us.
SECOND LANDSCAPE invites the audience to reflect on their current relationship with images. Without judgement, choreographer Marina Mascarell looks at how we today narrate our lives. How we display the intimate and painful aspects of our day to day in the ongoing performance that is our life. SECOND LANDSCAPE premieres
21 Mar 2020
at Skånes Dansteater, Malmö (SE).
ON TOUR 2020:
23-26 April 2020
Mercat De Les Flors
, Barcelona (ES),
3 May 2020
Helsingborgs Stadsteater
(SE).
Learn more about Skånes Dansteater at
madeintheweb.com
WELD

COMPANY
- Performing TRIBUTE in Berlin
photo: Per Sacklén and Anna Westberg
In February, Weld Company takes the train to Berlin and Tischlerei where the company is invited by
Staatballett Kreativ
for three evening shows of Fredéric Gie's choreography TRIBUTE
21-23 Feb 2020.
In TRIBUTE, Frédéric Gies has opened up his library of dances to the dancers of Weld Company, to make dances that summon up the poetic, delicate and raw textures of past dances, utterly present as the promise of dances to come. Weld Company is furthering the idea of a dance company and what it can be and do today and could be seen as an enabling structure where new constellations and ideas become. The main focus is on the space freed to practice the art form. To become the dancing body, the dancing community and through this pose questions about dance and choreography today.
Weld Company works with choreographers and dancers representing different generations, working methods and expressions and was initiated in 2013 by dance- and art platform Weld in Stockholm.
Read more about Weld Company at
madeintheweb.com
CARTE

BLANCHE


- A meeting with contemporary dance from the favela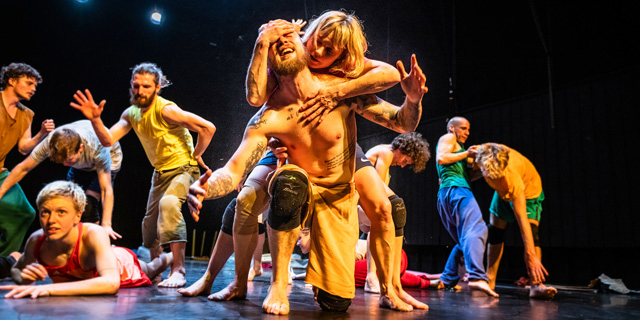 Carte Blanche, The Norwegian National Company of Contemporary Dance, meets the renowned choreographer Lia Rodrigues in the production
NOROROCA
– an exciting cultural exchange between Brazil and the Nordics.
NOROROCA is directly inspired by Rodrigues' production POROROCA from 2009. The word 'pororoca' stems from the Tupian word 'poro'rog', which is a powerful tidal phenomenon that occurs where saltwater meets fresh water at the mouth of the Amazon river. The world premiere was on 23 Jan 2020.
Touring in March:
11-14 March 2020
The Norwegian Opera & Ballet, Oslo (NO),
18-21 March 2020
Théâtre National de Chaillot, Paris (FR),
24 March 2020
Théâtre Jean-Vilar, Vitry-sur-Seine (FR).
Read more about Carte Blanche at
madeintheweb.com
SU-EN

BUTOH COMPANY


- Performing THE CHICKEN PROJECT at K.R.O.P.P.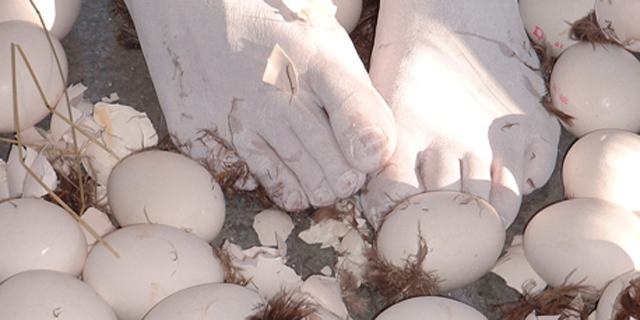 On
14 March 2020
SU-EN Butoh Company invites you to an afternoon of dance and visual art at Uppsala Konsert & Kongress (SE).
K.R.O.P.P.
stands for: choreography-movement- extravagance -passion-performance. K.R.O.P.P. is a creative and stimulating meeting between different dance and performance artists, their works and the audience. Each occasion has specific themes around the body and the art. This time the theme is Animal-Human-Creature and SU-EN Butoh Company collaborates with visual artist Maria Nöremark showing sculptures, video works and choreographies related to animals and physicality, like THE CHICKEN PROJECT. Read more at the
artist's website
.
Find out more about SU-EN Butoh Company at
madeintheweb.com
INGUN BJØRNSGAARD

PROSJEKT
- UNCOORDINATED DOG ready for touring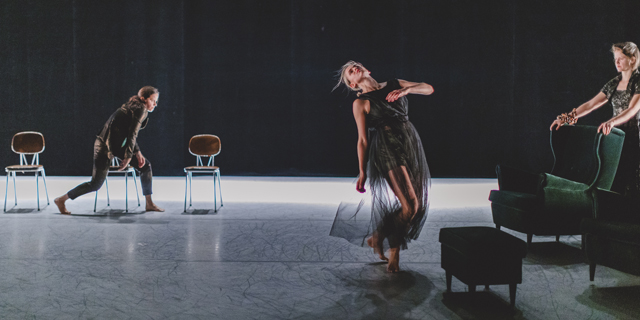 UNCOORDINATED DOG
, that premiered at Dansens Hus Oslo, the National Stage for Dance in Norway in October 2019 is ready for touring. The work features eight distinctive dancers from different generations, and new music by renowned composer and musician GeirJenssen/Biosphere. The press wrote:
"Several of the dancers in the show (including Torunn Robstad and Marius Kjos) also danced with Bjørnsgaard in the 90s. Here, they meet younger dancers in a complex generational crash that culminates in playful dancing with a red walker. (...) The effect is striking - all at once it oozes poetry and beauty."
- Maren Ørstavik (Aftenposten, Norwegian National Newspaper)
IBP is planning two new works, with exciting collaborators! More information coming soon.
IBP is present at TPAM, Yokohama this week! More information about upcoming tours and activity
here
.
Read more about Ingun Bjørnsgaard Prosjekt at
madeintheweb.com
CLAIRE

PARSONS

CO.
- SOON SWOON on tour!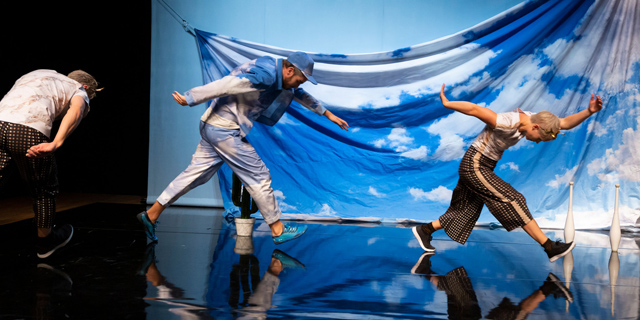 SOON SWOON
had a fantastic tour premiere at the International Purple Festival in Berlin in January and its first stop in Sweden at Dansens Hus in Stockholm. This immersive performance will be touring throughout 2020 and more, next up the company will be performing eight shows at Tonsalen, Huddinge (SE)
17-18 Feb
and
25-26 Feb 2020
. The tour continues to Enköping (SE)
25-26 Feb 2020.
SOON SWOON will be back at Dansens Hus Dansens Hus in Stockholm (SE), with school performances and two public shows
18-21 March 2020.
GRASS for audiences from 4 and up will be touring in Norway this spring;
5 March 2020
Festiviteten
Concert House in Haugesund,
7 March 2020
Kilden
Teater and Concert House in Kristiansand,
8 March 2020
Stavanger
Concert House, Stavanger.
16-22 March 2020
Claire Parsons Co. will be performing at
The Bravo!
International Theatre Festival for Young Audiences in Helsinki (FI) with the very popular piece GRASS.
Read more about Claire Parsons Co. at
madeintheweb.com
CHARLOTTE

ENGELKES


- On tour with LOHENGRIN DREAMS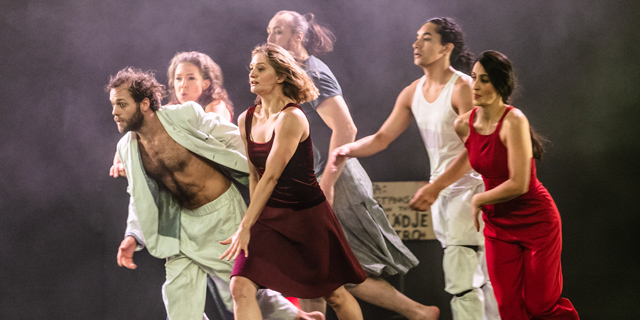 Charlotte Engelkes continues her exploration of the opera world by Richard Wagner – playful, dead serious and totally bonkers. After successes as MISS VERY WAGNER AND SIEGFRIED – THE VERY WAGNER HERO HOUR , ALL IS DIVINE, FLYING DUTSCHMEN and THE GOLD it's time for
LOHENGRIN DREAMS
– a piece about standing up for your dreams, then giving in to pressure and finally finding yourself asking the one question you have sworn never to ask: "Where do you come from?"
With three dancers, two acrobats and one opera singer, Engelkes presents her latest epic performance. LOHENGRIN DREAMS deals with the struggle between belief and doubt, fairytale and sink realism, wrapped in wondrous and quaint esthetics, to new written music and Wagner. Watch a trailer
here
. A co-production between Astarte/Charlotte Engelkes, Norrlandsoperan, Regionteatern Blekinge Kronoberg, Kulturhuset Spira och Sasha Waltz&Guests. Touring through
Dancenet Sweden
and Loco World.
TOURING DATES SPRING 2020
:
15 Feb 2020
Kulturhuset Spira
, Jönköping (SE),
18 Feb 2020
Byteatern
Kalmar Länsteater (SE),
20 Feb 2020
Växjö konserthus
(SE),
22 Feb 2020
Lokstallarna
, Karlshamn (SE),
24 Feb 2020
Dansstationen
, Malmö (SE),
29 Feb-1 March 2020
Radialsystem
, Berlin (DE).
Read more about Charlotte Engelkes at
madeintheweb.com
TERO

SAARINEN

COMPANY
- Tero Saarinen's new creation is with Skånes Dansteater (SE)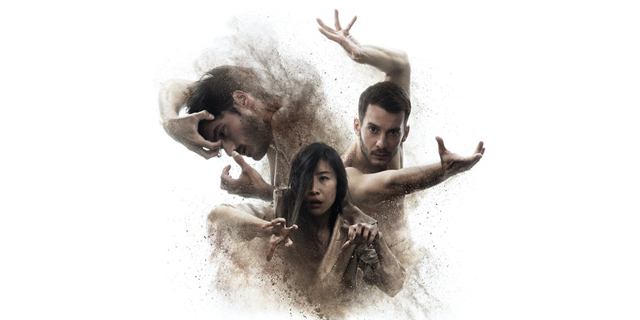 Tero Saarinen is working on a new creation, TRANSIT, set to premiere on
3 Oct 2020
in Sweden. The creation for 16 dancers is set to the music of contemporary composer Sebastian Fagerlund, to be combined with the sound design of Tuomas Norvio. Thematically Saarinen is exploring the alarming loss of biodiversity. The set design centres on an animated film installation by internationally recognised visual artist duo IC-98, Patrik Söderlund and Visa Suonpää. Lighting design is by Minna Tiikkainen. Transit is produced as a Nordic co-production and will be premiered by Skånes Dansteater in Sweden. The creation will be available in TSC's own touring repertoire from 2021.
Learn more about Tero Saarinen Company at
madeintheweb.com
ZERO

VISIBILITY

CORP.
-
Presenting a trilogy that revolves around global climate change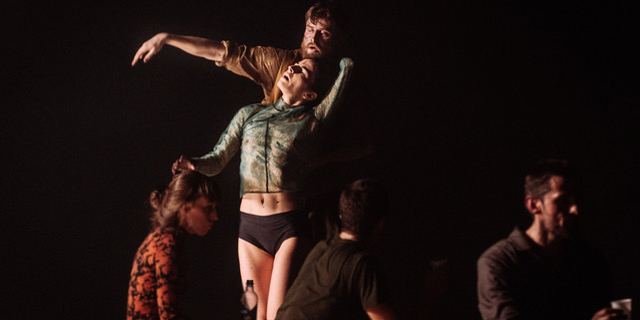 WHEN MONDAY CAME, no 2 in a trilogy about the global climate changes, premiered

30 Jan 2020

at Dansens Hus, Oslo (NO). ZVC is delighted that so many audiences came to see the show, and thrilled that 33 international presenters from all corners of the world came to see the piece.

In this piece the theme is the global wild fires - which are having a huge impact on the ecology in the world right now. What happens to people when their environment burns down? Is fire merely destructive? Or can it propose new beginnings? For teaser, please go here.

ZVC is currently working on sharing this work with an international audience and the company is pleased to have been invited to Florence in June to the 27th edition of the International Festival of Contemporary Arts, Fabbrica Europa.

FROZEN SONGS, no 1 in the trilogy, is programmed to Dansens Hus Stockholm (SE),

1-2 April 2020

, and to Potsdam and the 30th edition of the festival "Potsdamer Tanztage", performing

22 May 2020

in Hans Otto Theater.

Find out more about zero visibility corp. at madeintheweb.com
CHARLOTTA

ÖFVERHOLM


- Performing in Alexander Ekman´s newest production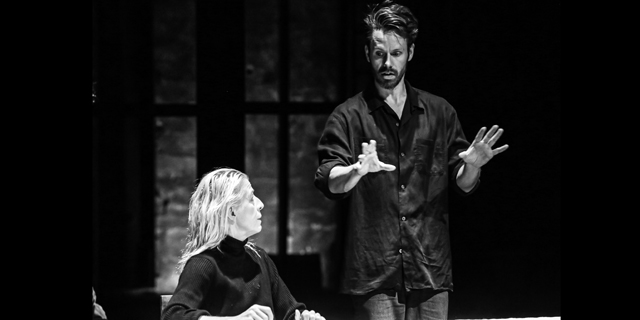 Charlotta Öfverholm is performing in world-renowned choreographer Alexander Ekman's newest production
KUCKEL
. Together with a handful of dancers, the choreographer examines the theme of manipulation in the performance which will premiere on
27 Feb 2020
at Orionteatern, Stockholm (SE).
In KUCKEL there is a double bottom where each individual situation can be a scheme ("kuckel"). But it is also something larger where the audience has the opportunity to be in a world where there are no boundaries for what might happen. What do we actually do against our will? What happens without us seeing or understanding?

NORR

DANS


- On tour with two dance performances this spring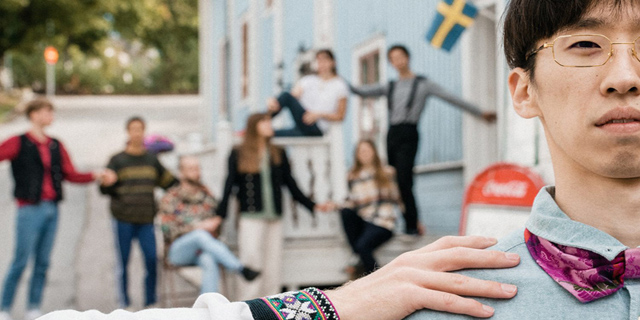 During the spring, Norrdans tours in parallel with 2 productions, IN SERVICE by Keren Levi in theatre venues and VI KAN GÖRA VA DU VILL (We can do whatever you want) by Ludvig Daae in community centers, halls and assembly rooms.
IN SERVICE
investigates who or what do we stand for when we dance together? Are we in the service of music? To explore who we are actually dancing for, we will, first and foremost, dance for you. Then we will dance among ourselves and seek our dance partner along the way. Finally, we will dance together. IN SERVICE opens
28 March 2020.
With
VI KAN GÖRA VA DU VILL
the company explores how one can think differently about expressions of national identity. The choreographer Ludvig Daae feels that more and more attributes from popular culture have been distorted into expressions of nationalism and racism.The goal is to create a new type of folk dance that shows that folk culture is originally a mixture of multiple cultures and therefore cannot really be owned by nationalists. World premiere
21 feb 2020
.
Learn more about Norrdans at
madeintheweb
GUNILLA

HEILBORN
- Going on a research trip to Russia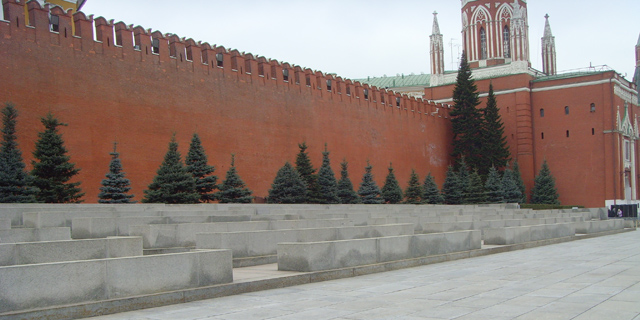 On the
19 Feb 2020
Gunilla Heilborn will bord the night train
Lev Tolstoy
running from Helsinki to Moscow together with filmmaker Mårten Nilsson. This is the starting point for their research trip to Russia to collect material - images and stories - that will be the basis for the multimedia production KITTY& LEVIN that will premiere in 2021.
A part from the Russia project, Gunilla will spend her year working with Belgian performer/ choreographer Pieter Ampe. Their duet that slowly is taking shape premieres in Stockholm in October. Next working period will be in Brussels
5-15 March 2020
.
Learn more about Gunilla Heilborn at
madeintheweb,com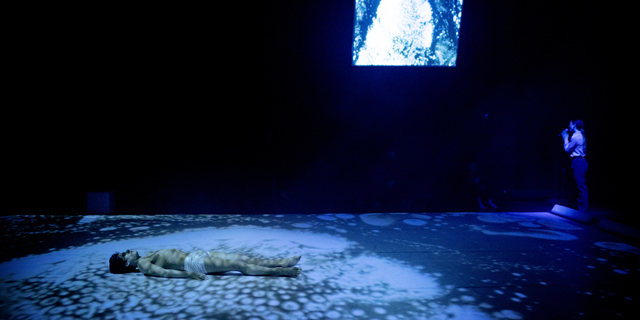 Art of Spectra's newest production
TENSION
is on tour with
Dancenet Sweden
in February. Watch a trailer
here
.
Swedish tour in February:
18 Feb 2020
Västerås Concert house (SE),
20 feb 2020
Stora Teatern, Gothenburg (SE),
25 Feb 2020
Vara Concert house (SE).
International touring with TENSION this spring:
2 May 2020
Dance City
Newcastle (UK),
7 June 2020
Gdansk Dance festival at Klubzak, Gdansk (PL).
"Peter Svenzon is known for his ability to give dance art additional dimensions, where it tells and entertains with his cinematic expression. In TENSION he surpasses his own reputation."
NSD
(SE)
15-18 May 2019
Art of Spectra will back at Point music festival at the Concert house in Gothenburg (SE). The company collaborates with Gothenburg Symphony, Gothenburg Concert hall in transforming the Concert hall and creating an atmosphere around the concerts where music, dance, performing art and other art forms meet in new, unexpected ways in the Concert Hall's public areas. Read more
here
.
Read more about Art of Spectra at
madeintheweb.com
Loco World has a new website. Check it out
here
.
PREMIERES IN FEBRUARY 2020

This month's premieres of companies participating at madeintheweb.com are:



4 Feb 2020

DRÖMLEK Regionteater Väst (SE)


4 Feb 2020

DJUNGELFEBER Regionteater Väst (SE)


5 Feb 2020

VÄLKOMEN Regionteater Väst (SE)


21 Feb 2020

VI KAN GÖRA VA DU VILL Norrdans (SE)


21 Feb 2020

LOST NIGHT Björn Säfsten (SE)
All the best from Åsa Edgren & Titti Grahl/Loco World MADEIN-THEWEB.COM, and all our joint members.

FOLLOW US


on
Facebook
&
Twitter
MADE IN the web
www.madein-theweb.com a website displaying Nordic performing arts intended for an international audience.
MADE IN the web is an initiative created by Loco World with the intention to increase the visibility for Nordic performing arts. Loco World/MADEIN is an organisation supporten by the Swedish Arts Counsil for its international activities.

MADE IN the web
Loco World, Järnvägsgatan 36, SE-131 54 Nacka, Sweden
Phone: +46 (0)73 324 11 14, email:info@madein-theweb.com, internet: www.madein-theweb.com