BJÖRN

SÄFSTEN


-
New work premieres in February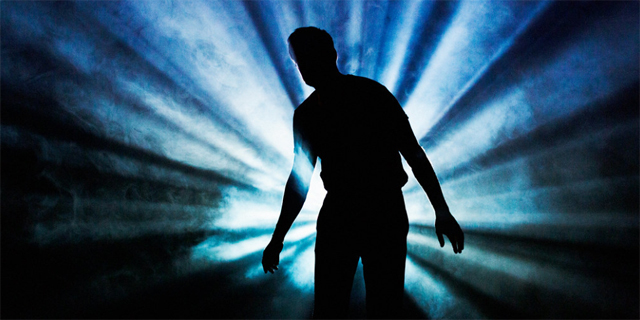 Björn Säfsten's latest work
LOST NIGHT
opens at Atalante in Göteborg (SE)
20 Feb 2020
. In LOST NIGHT three individuals gather in space. They form a choir whilst being three different individuals, three different voices. They are processing something. They try to sort out their impressions, actions and thoughts. How do you listen in a correct way and affirm the other? They try, with a common will and a gentle concern. The night is constantly present. Idea and choreography by Björn Säfsten in close collaboration with participating performers. A co-production with NorrlandsOperan and MDT with residencies at The Swedish Arts Council and Arbeitsplatz Wien.
Tour dates spring 2020:
20-21 feb 2020
Atalante, Göteborg (SE),
27-28 Feb 2020
Inkonst, Malmö (SE),
6-7 May 2020
MDT, Stockholm (SE),
9 May 2020
Bærum Kulturhus, Bærum (NO).
Read more about Björn Säfsten at
madeintheweb.com
ZERO

VISIBILITY

CORP.
-
A new world premiere at Dansens Hus in Oslo in January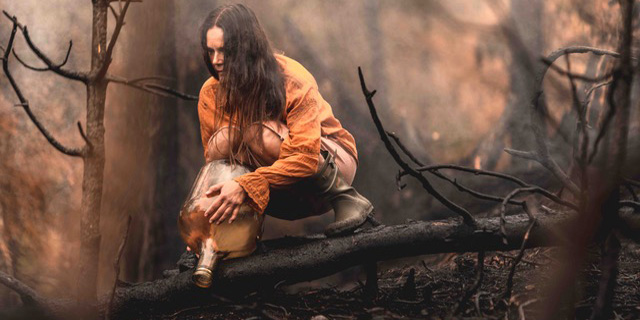 The creation of WHEN MONDAY CAME is coming along with full power, and the team is now totally focused towards finalizing the piece towards the premiere

30 Jan 2020

at Dansens Hus, Oslo (NO). Please check out the teaser here.

WHEN MONDAY CAME, is no.2 in zvc`s ongoing trilogy which has human conditions, in regards to the global climate changes, as it´s turning point. The overall theme in this piece is the global wild fires - which are having a huge impact on the ecology in the world right now. What happens to people when their environment burns down? Is fire merely destructive? Or can it propose new beginnings? Who or What is Monday? Just another day?Or, The name of a child – hence the future?

WHEN MONDAY CAME is shown at House of Dance, Oslo (NO)

30 Jan-1 feb 2020.

For tickets, please go here.

Find out more about zero visibility corp. at madeintheweb.com
KASSANDRA

PRODUCTION
- Presenting a new world premiere unmasking the modern predator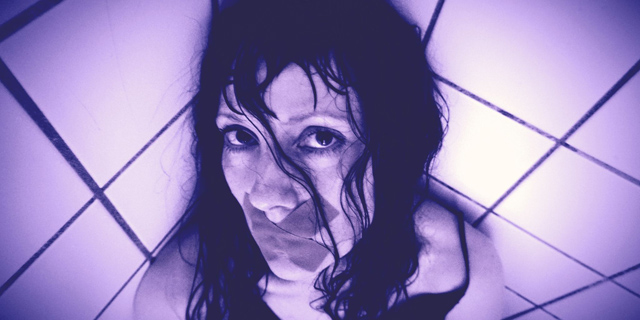 THE SOUL CATCHER
opens
21-25 Jan 2020
at Theatre Bora Bora in Aarhus (DK). THE SOUL CATCHER
is a seductive and deeply disturbing performance about psychological abuse, manipulation and power - in a powerful mix of performance, dance, spoken word and electronic music. THE SOUL CATCHER is produced by Kassandra Production in a co-production with theatre Bora Bora. More info
here
.
INGUN BJØRNSGAARD

PROSJEKT
- Norway Now Pitch in New York in January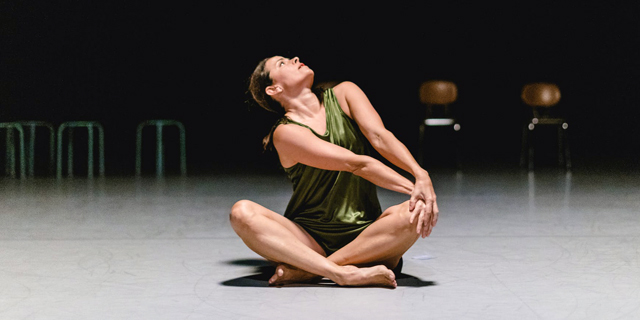 A busy year is coming to an end for Ingun Bjørnsgaard Prosjekt.
NOTES ON FRAILTY
has been touring to
DANZA NUEVA
Festival International de Lima, Peru,
Operaestate
Festival Veneto in Bassano del Grappa, Italy and
Theater Bremen
, Germany, as well as extensive touring in Norway.
A LIST OF THINGS HE SAID
was also presented at Theater Bremen, Germany.
UNCOORDINATED DOG
, featuring eight dancers, premiered at Dansens Hus Oslo, the National Stage for Dance in Norway in October, and is ready for touring in 2020. For this performance, Ingun Bjørnsgaard again works with dancers who were significant in her early choreographies from the beginning of the 1990s.
For the next two years Ingun Bjørnsgaard Prosjekt (IBP) is planning two new works, supported by Arts Council, Norway. Stay tuned! IBP will kick of 2020 in New York,
10-15 Jan 2020
with Performing Arts Hub Norway and other artists and producers, pitching and meeting both familiar and new faces. Don't hesitate to
contact the company
to book a meeting in advance. More information about upcoming tours and activity
here
.
Read more about Ingun Bjørnsgaard Prosjekt at
madeintheweb.com
TERO

SAARINEN

COMPANY
- Attending ISPA, new representation in Asia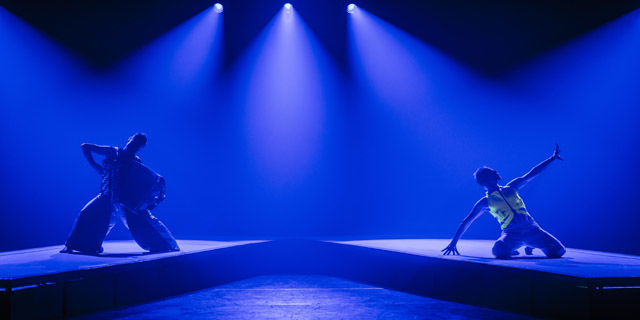 Tero Saarinen Company's Head of International Relations Johanna Rajamäki will be attending
ISPA
2020 in January in New York. Kindly contact
Johanna Rajamäki
to set up a meeting to discuss
Tero Saarinen Company news
, such as 2020/21 touring plans and a yet-to-be-released new creation planned for fall 2020.
TSC has begun collaboration with
Shaksfin Asia
. Hannes Nimpuno and Jack Lin will represent Tero Saarinen Company in Asia and Oceania.
Learn more about Tero Saarinen Company at
madeintheweb.com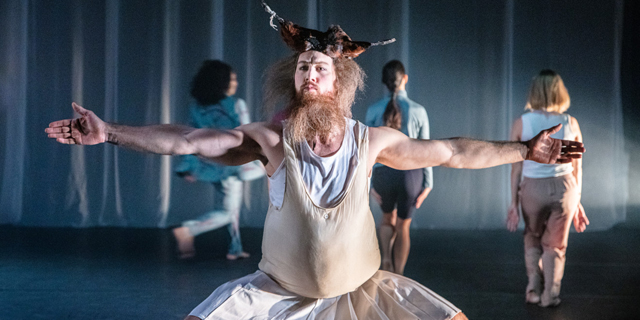 Charlotte Engelkes continues her exploration of the opera world by Richard Wagner - playful, dead serious and totally bonkers. After the success with MISS VERY WAGNER and SIEGFRIED – THE VERY WAGNER HERO HOUR it's time for
LOHENGRIN DREAMS
– a piece about standing up for your dreams.
With three dancers, two acrobats and one opera singer, Engelkes presents her latest epic performance. LOHENGRIN DREAMS deals with the struggle between belief and doubt, fairytale and sink realism, wrapped in wondrous and quaint esthetics, to new written music and Wagner. Will the swanborne hero ever show up? And from where? Could popping the question rather connect us than separate us?
LOHENGRIN DREAMS premiered at
Norrlandsoperan
Umeå (SE)
23-24 Nov 2019
and was shown in
Dansens hus
Stockholm (SE)
27-28 Nov 2019
. In February 2020 awaits a tour with
Dancenet Sweden
and and after that the German premiere at
Radial System,
Berlin (DE)
29 Feb and 1 March 2020
.
CLAIRE

PARSONS

CO.
-
Starting off 2020 with SOON SWOON at Purple Festival in Berlin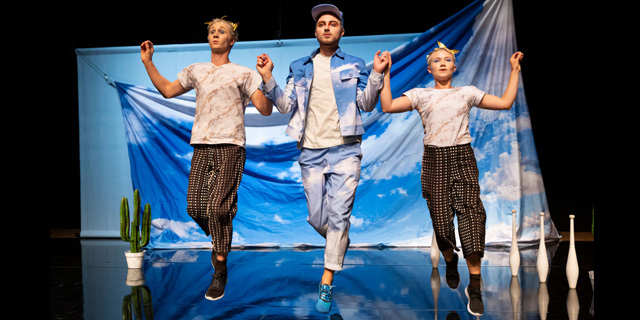 The company's newest production SOON SWOON starts touring and the first stop is the international
Purple Festival
in Berlin (DE)
22-24 Jan 2020
. The tour will continue to Dansens Hus in Stockholm (SE) for shows
1 Feb 2020
and school shows
18-21 March 2020
. In SOON SWOON two figures move, swing and deliberate - or are they three? In a room with a black mirror floor and blue skies this piece takes place in parallell realities and with big emotions. An immersive experience with humour and exquisite elements.
Voices from the audience:
"A Pina Bausch for children!" "I give it ten out of ten."
MARMALADE for audiences 2 – 6 year olds just returned from performing 12 sold-out shows at Dansens Hus in Oslo (NO). MARMALADE was also presented in VR format – Virtual reality – at hospitals in real time. For families wanting to experience Marmalade VR they could do so during Dansens Hus Family Day
7 Dec 2019
.
Read more about Claire Parsons Co. at
madeintheweb.com
JO

STRØMGREN

KOMPANI
-
THE TIRED MAN woke up – world premiere!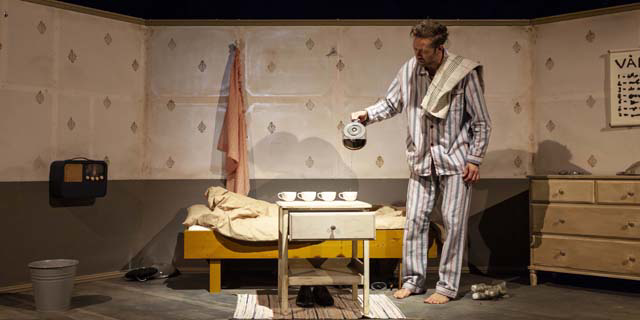 Jo Strømgren Kompani premiered their second children's production THE TIRED MAN during Showbox first week of December in Oslo (NO). Like the first one, the new piece fully engaged the young audience as well as grown-ups, easily associating to the morning routines of waking up. It also received great reviews and will go on tour in 2020.



"The structure of Strømgen's work hits the comic nerve especially hard. It culminates in laughter as he runs the knitting needles into a socket, hoping that this self-induced electro-shock treatment will do the trick."

Periskop, Norway

The last weeks of December Jo Strømgren Kompani will continue working with their upcoming production THE BREAKDOWN, featuring actor Kate Pendry, known from the company winter guests, and dancer Vilde Viktoria Madsen. The world premiere will take place in January 2020 at the Norwegian Opera and Ballet. Take a look at the company's website for a full list of available productions here.

Find out more about Jo Strømgren Kompani at madeintheweb.com
NORR

DANS


- New performance inspired by Greta Thunberg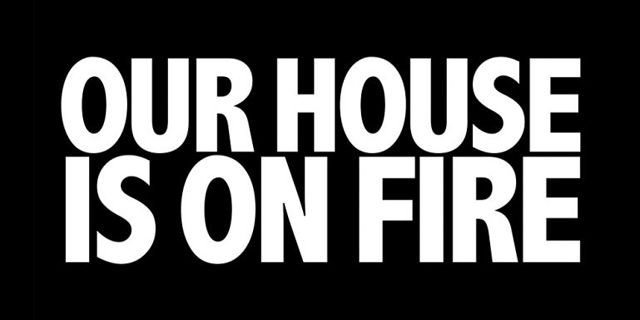 Based on climate activist Greta Thunberg's speeches, Norrdans and choreographer Nicole Beutler takes a grip on the most burning issue of our time. The name of the performance is a direct quote from Thunberg's speech. OUR HOUSE IS ON FIRE is a phrase the young activist returns to. With Nicole Beutler's choreography, the bodies of the dancers will become speeches and manifestos that encourage the audience to act.
-
We do OUR HOUSE IS ON FIRE because it is absolutely necessary! Everyone needs to focus on this critical issue and the performing arts are an important reflection surface for conversations
, says Martin Forsberg, Artistic Director of Norrdans.
-
We need to find a way to co-exist with nature and the way we live. If we work together we can make things happen. That message cannot be repeated enough. There is this quote by Patty Smith that says "people have the power". That is what I want to convey
, says Nicole Beutler, choreographer.
OUR HOUSE IS ON FIRE premieres at Härnösands Theater in Härnösand (SE) on
3 Oct 2020
.
Learn more about Norrdans at
madeintheweb.com
HELENA

FRANZÉN
- Celebrating 30 years as a choreographer with the exhibition My dancing life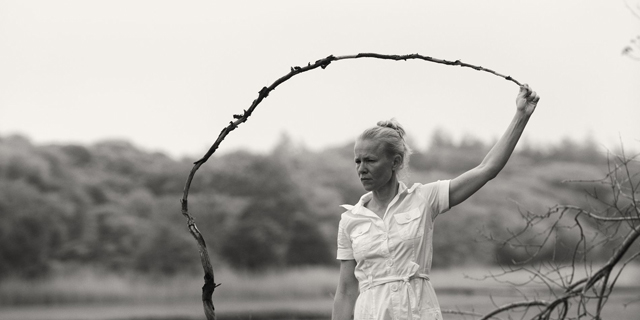 Helena Franzén celebrates 30 years as a choreographer and shares her artistry and celebrates this anniversary with an exhibition at the Museum of Dance in Stockholm (SE)

10 Dec 2019-2 feb 2020.





My dancing life

includes excerpts from Helena's repertoire, which consists of no less than 80 scenic works, scenic objects, photographs, newly written texts, music from performances and costumes. In addition, conversations and interviews with prominent profiles from the dance field. The exhibition shows excerpts from previous works that are also danced live on Fridays and Saturdays at 1 p.m. during the entire exhibition period. This is a unique opportunity to see Helena Franzén's work. Read more here.

From the program:


Fridays and Saturdays in December and January

: Dance performances in the exhibition.


16 Jan 2020:

Lilla Klubben "

It makes me sway"

. Helena Franzén in a talk about her artistry and work.


6 Feb-9 Feb 2020

: HERE-US-NOW. The exhibition culminates with a brand new work, HERE-US-NOW. The work consists of longer parts from Helena's solid repertoire.

Find out more about Helena Franzén at madeintheweb.com
ALAN LUCIEN ØYEN /

WINTER GUESTS


- Gives dance a central role in RUSALKA at Opera Vlaanderen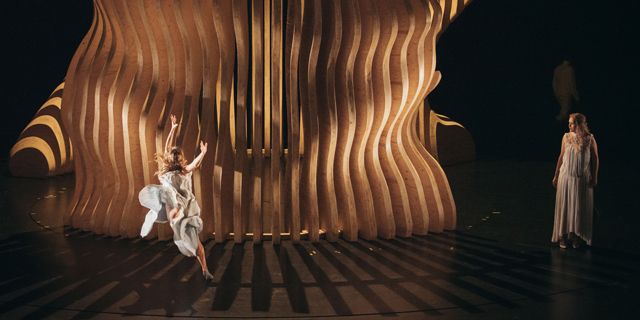 Alan Lucien Øyen is extremely honored for his debut with Opera Vlaanderen directing the legendary tale
RUSALKA
by Antonín Dvořák. Each character is double cast by both a vocalist and dancer. He couldn't be more humbled and grateful for the amazing talent of this cast and creative team including long time winter guest company members Åsmund Færavaag (Set Designer), Stine Sjøgren (Costume Designer) and Martin Flack (Lighting Designer). It premiered
12 Dec 2019
and is running through
23 Jan 2020
in both Antwerp and Ghent.
Find out more about Alan Lucien Øyen / winter guests at
madeintheweb.com
PREMIERES IN DECEMBER 2019

This month's premieres of companies participating at madeintheweb.com are:

6 Dec 2019 JINGLE HORSE, winter guests (NO)


12 Dec 2019

RUSALKA, Alan Lucien Øyen / Opera Vlaanderen
12 Dec 2019 MY DANCING LIFE / Exhibition, Helena Franzén (SE)
All the best from Åsa Edgren & Titti Grahl/Loco World MADEIN-THEWEB.COM, and all our joint members.

FOLLOW US


on
Facebook
&
Twitter
MADE IN the web
www.madein-theweb.com a website displaying Nordic performing arts intended for an international audience.
MADE IN the web is an initiative created by Loco World with the intention to increase the visibility for Nordic performing arts. Loco World/MADEIN is an organisation supporten by the Swedish Arts Counsil for its international activities.

MADE IN the web
Loco World, Järnvägsgatan 36, SE-131 54 Nacka, Sweden
Phone: +46 (0)73 324 11 14, email:info@madein-theweb.com, internet: www.madein-theweb.com