BJÖRN

SÄFSTEN

&

REGIONTEATER

VÄST
- THE CANTEEN on tour in Denmark, Lithuania, Finland and Sweden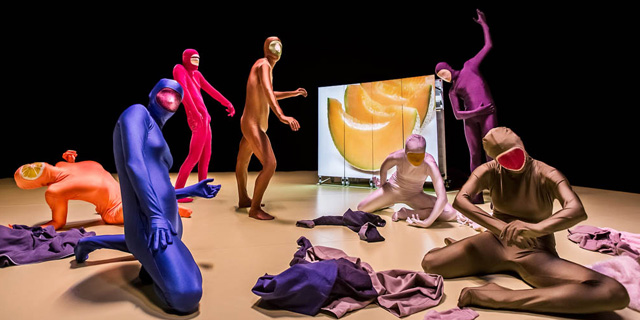 Eating together is a strong socialization process. In THE CANTEEN by choreographer Björn Säfsten the audience and the dancers agree on new rules together. The work is presented in Denmark, Lithuania, Finland and Sweden

Oct 22 - Dec 6 2019

as part of BODY OF CURIOSITY, which is a collaboration between four Nordic and Baltic countries in the field of dance performances for children and young people. The project aims to create possibilities for in-depth research and contextualization surrounding presenting choreographic work for children and young people on tour. The new network will collect and share methods and knowledge about how to prolong the experiences of the young audience.



22 Oct 2019

Danshallerne, Copenhagen (DK),

25-26 Oct 2019

Klaipeda Culture Factory (LT),

30 Oct -1 Nov 2019

Annantalo, Helsinki (FI),

5-8 Nov 2019

Dansens Hus Stockholm (SE),

5-8 Dec 2019

Skärholmen Kulturhuset Stadsteatern Stockholm. Please contact the company for more information and complimentary tickets.

The network partners in the project BODY OF CURIOSITY are Dansehallerne (DK), Association Fish Eye Production (LT), Annantalo (FI), Regionteater Väst (SE). Implementing partners are Nordberg Movement (SE), Lene Bang Org.(DK) and Säfsten Production (SE). The idea for this project was originally initiated by Säfsten Production. For more details about partners and sponsors - please read here.

Find out more about Björn Säfsten at madeintheweb
Read more about Regionteater Väst at madeintheweb
INGUN BJØRNSGAARD

PROSJEKT
- World premiere for UNCOORDINATED DOG and national touring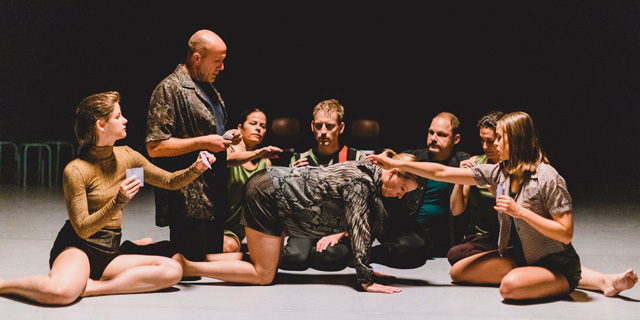 UNCOORDINATED DOG
premiered
10 Oct 2019
to standing ovations at Dansens Hus Oslo (NO), the National Stage for Dance in Norway. The work features eight distinctive dancers from different generations, and new music by renowned composer and musician GeirJenssen/Biosphere.
In collaboration with
CODA
– Oslo International Dance Festival the company Ingun Bjørnsgaard Prosjekt invites professionals into the studio for extracts from this new work on
18 Oct 2019
at
Scenehuset
in Oslo.
NOTES ON FRAILTY
is touring nationally. In October and November the performance will visit RAS in Sandnes,
Festiviteten
in Haugesund,
Dansefestival Barents
in Hammerfest, the
Culture House
in Tromsø and the
Culture House Mo
, Mo in Rana. More information about upcoming tours and activity
here
.
Read more about Ingun Bjørnsgaard Prosjekt at
madeintheweb.com
VIRPI

PAHKINEN


- DEEP TIME on tour in Europe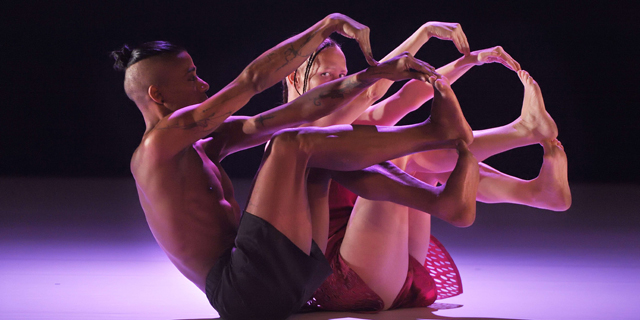 DEEP TIME has performed in Bonn Opera House to great acclaim, and at Oldenburg Tanztage during spring. In September, the dance company visited Latvia and the wonderful new concert venue, the Great Amber Hall, in Liepäjä. Recently DEEP TIME performed in Stockholm at Dieselverkstaden
12-13 Oct 2019
. Watch a trailer
here
.
From the German press:
"The Swedish Virpi Pahkinen Dance Company enthralls the Bonn audience into a world of medievial mysticism."
- General-Anzeiger
"Expression and imagination in the foreground."
- Bonner Rundschau
Virpi Pahkinen is featured in the October issue of Finnair in-flight magazine Blue Wings. Under the headline "Athlete of God" in an article by Silja Kudel, Virpi discusses her approach to dance and her everyday bodily practice. Read the article
here
.
TANELI TÖRMÄ

/ LOCATION X
- The world premiere of OPEN YOUR HEART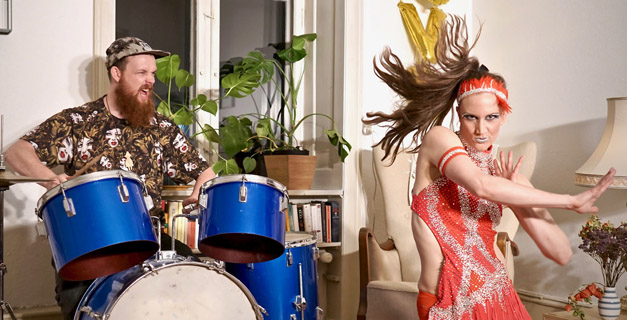 OPEN YOUR HEART is a disco dance performance created by Taneli Törmä for Norwegian dancer Hilde I. Sandvold, that researches and questions the chore of dancing. The performance looks into different situations and how they support or prevents us in the act of dancing. With the help of a group of children OPEN YOUR HEART will search for the joy of moving – dance like a child again. Watch a teaser
here
.
OPEN YOUR HEART is continuation of location X's performance CLASSICAL BEAUTY, where choreographer Taneli Törmä invites local communities to take part in a contemporary dance performance. CLASSICAL BEAUTY has been selected 2017 into Aerowaves Priority list. From 2016 – 2019 it has been performed together with more than 200 young kids all over Europe.
Shows in Autumn 2019:
31 Oct-9 Nov 2019
Dansehallerne
, Copenhagen (DK),
14-15 Nov 2019
Teater Momentum
, Odense (DK).
In the Nordic tour in Spring 2020 OPEN YOUR HEART will visit Aarhus (DK), Oulu (FI), Kuopio (FI), Vara (SE).
Learn more about Taneli Törmä / LOCATION X at
madeintheweb.com
ICELAND

DANCE COMPANY
- IDC in Hong Kong and Bilbao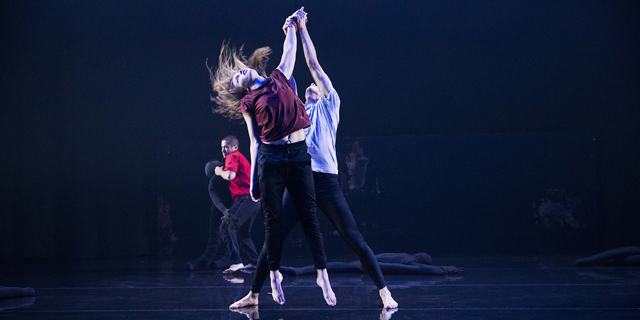 photo: Jónatan Grétarsson
Iceland Dance Company is on the road and will be performing
THE BEST OF DARKNESS
by Erna Ómarsdóttir and Valdimar Jóhannsson to the original music by Sigur Rós in Hong Kong and Bilbao in November. In this powerful final work of a four-part series focused on the night within and vulnerability of the body, the ethereal rock music of Sigur Rós – some previously unreleased – is teamed with the company's leading-edge contemporary dancers. The emotive performers roar, scream, become limp or highly charged as they wrestle with old ghosts yet also find the way to embrace darkness as a place to rest, dream, and be at one with themselves. A must-see reflection of our times. Watch a trailer
here
.
As a part of
The World Culture Festival
in Hong Kong, IDC will perform at Sheung Wan Civic Centre Theatre on
2-3 Nov 2019
. 29-30 Nov 2019 IDC will perform THE BEST OF DARKNESS at Teatro Arriaga in Bilbao, Spain. Please
contact the company
for more information and complimentary tickets.
Read more about Iceland Dance Company at
madeintheweb.com
CLAIRE

PARSONS

CO.
- A fully booked fall tour for GRASS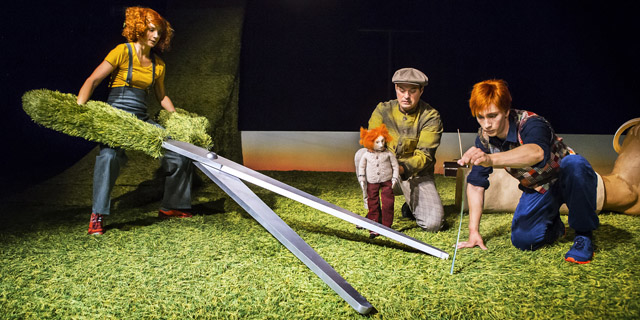 GRASS – for audiences from 4 years and up – is continuing a fully booked fall tour in the southern part of Sweden, in collaboration with
Regionteatern Blekinge Kronoberg
. Find full tour schedules and
venue
details
here
.
GRASS just performed at the ZeBU Theater and The Amager Børneteaterfestival in Copenhagen (DK) and will perform at the festival
NORDIC NIGHT(S
)
at Cultuurcentrum Hasselt vzw, in Hasselt (BE)
26-27 Oct 2019
. The NORDIC NIGHTS festival presents a selection of rich diversity and high quality Nordic, multidiciplinary, art.
Claire Parsons Co. is looking forward to December when MARMALADE will be at
Dansens Hus
in Oslo (NO) with 10 shows for audiences from 2 and up.
Read more about Claire Parsons Co. at
madeintheweb.com
ZERO

VISIBILITY

CORP.
- In residency in La Briqueterie, Paris (FR)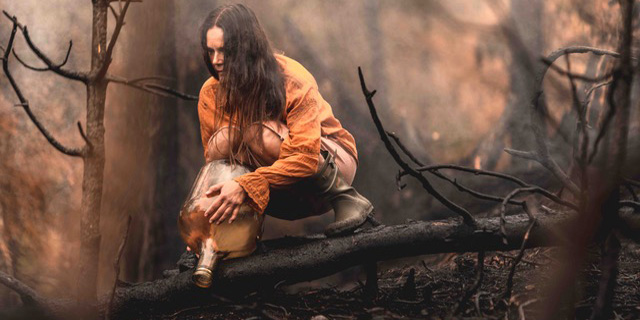 Artistic director Ina Christel Johannessen is, together with 5 dancers and the scenographer Åsmund Færavaag, currently in residency in La Briqueterie, Paris (FR). The new piece, WHEN MONDAY CAME is no.2 in zvc's ongoing trilogy which has human conditions, in regards to the global climate changes, as it´s turning point. The overall theme in this piece is the global wild fires - which are having a huge impact on the ecology in the world right now. What happens to people when their environment burns down? Is fire merely destructive? Or can it propose new beginnings? WHEN MONDAY CAME will premiere

30 Jan 2020

at House of Dance, Oslo (NO).

Last chance this season to see FROZEN SONGS which is the first piece in the trilogy, will be in Belgium,

23 Oct 2019

in Kortrijk Theater, Kortrijk (BE).

Find out more about zero visibility corp. at madeintheweb.com
SU-EN

BUTOH

COMPANY
- A frequent guest at the Museum of Dance in Stockholm (SE)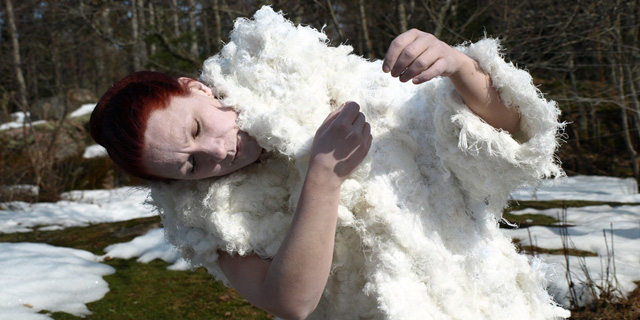 photo: Su En Butoh Company
During October and November SU-EN will appear in various contexts at
Dansmuseet
(the Museum of dance) in Stockholm (SE). On
10 Oct 2019
Su En gave a lecture about her artistry, her time in Japan and about the roots of the Butoh.
19-24 Nov 2019
the film IKI – KARMA with SU-EN and Junichi Kakizaki will be shown nonstop during museum opening hours and on
21–22 Nov 2019
the performance SNOW will be shown at the museum; choreography and dance by SU-EN, with kantele music by Kirsten Holm. Also video screening of traditional Japanees dance Jiuta-mai in the film the film YUKI (snow).
SU-EN travels to New York
31 Oct -2 Nov 2019
to participate in the symposium Butoh Next: A symposium to Celebrate and Expand Upon the Routledge Companion to Butoh Performance. SU-EN will be giving a workshop and perform IKI – LOVE together with the voice and performance artist Nuria Divi. For more information - please
contact the company
.
Find out more about SU-EN Butoh Company at
madeintheweb.com
CARTE

BLANCHE


- A new piece ØY (ISLAND) premieres in March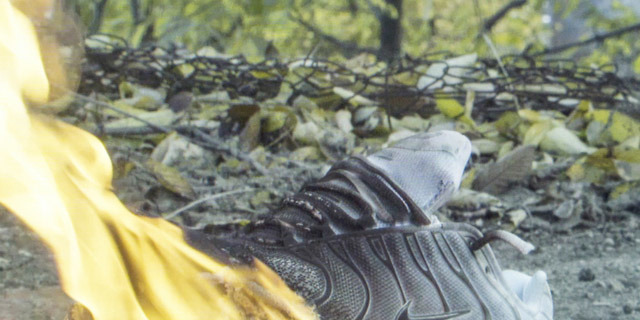 Russian hooligans, occult horror and idlers... For ØY (ISLAND), an exciting first time collaboration between Borealis - a festival for experimental music and Carte Blanche, dancer Ole Martin Meland once again turns choreographer and joins forces with the experimental pop duo Smerz, for a new commission for seven Carte Blanche dancers. World Premiere 6 March 2020. presented in collaboration with KODE. More info and tickets here.



Carte Blanche Autumn Tour:


Norway: ECHO FLUX 18–19 Oct 2019 at Rosendal Teater, Trondheim |KNOW HOWS

25–26 Oct 2019

in Studio Bergen at METEOR 2019 Festival.
International: ECHO FLUX

18 Nov 2019

& SOUFFLETTE

20 Nov 2019

in Caen (FR) as part of Les Boréales Festival.


Find out more about Carte Blanche at madeintheweb.com
ANDERSSON

DANCE


- Contemporary meets classical in RONDO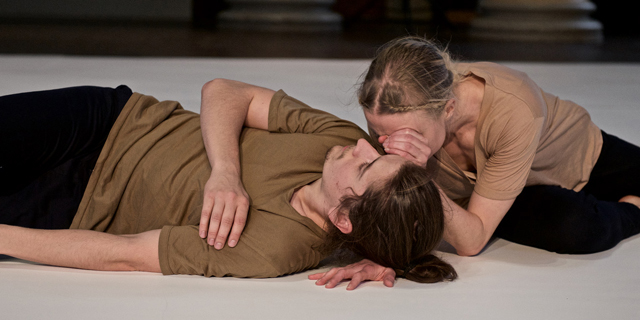 Andersson Dance presents
RONDO
in Eric Ericsonhallen in Stockholm (SE)
29-30 Oct 2019
together with the dancers Ida "Inxi" Holmlund and Anton Borgström and the pianist Emma Johansson. In the ongoing project RONDO pianists try out their interpretations of Beethovens sonatas whilst two dancers explore movement material towards the music - all with the classic rondo form as a starting. Find all information about RONDO
here
.
Read more about Andersson Dance at
madeintheweb.com
JO

STRØMGREN

KOMPANI
-
In production mode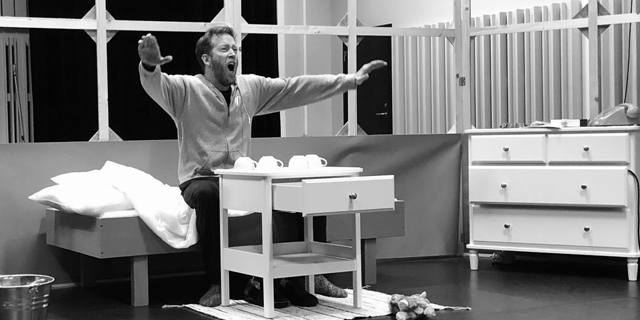 Jo Strømgren Kompani started rehearsals for their new children's production, THE TIRED MAN and will take shape in the weeks to come with Anders Sanzén as title role. This will a follow up from THE KITCHEN, which has been performed almost 400 times for 40.000 young and old audiences. The premiere will take place

5 Dec 2019

, at The Showbox Festival in Oslo (NO)

JSK will perform both nationally and internationally this fall; THE ROAD IS JUST A SURFACE with artist Anja Garbarek will perform at Nøtterøy Kulturhus

27 Oct 2019

. COCO CHANEL has performed in both Germany and Hong Kong in October, and will go on to Santiago, Chile in November. SALVE REGINA, a co-production with Oslo Dance Ensemble from 2017 will be back at The Norwegian Opera and Ballet in November. THE DOOR will show at Festival de Otoño in Madrid (ES) and in Vilnius (LT). Take a look at the company's website for a full list of available productions here.

Find out more about Jo Strømgren Kompani at madeintheweb.com
ALAN LUCIEN ØYEN /

WINTER GUESTS


- winter guests heads to Canada!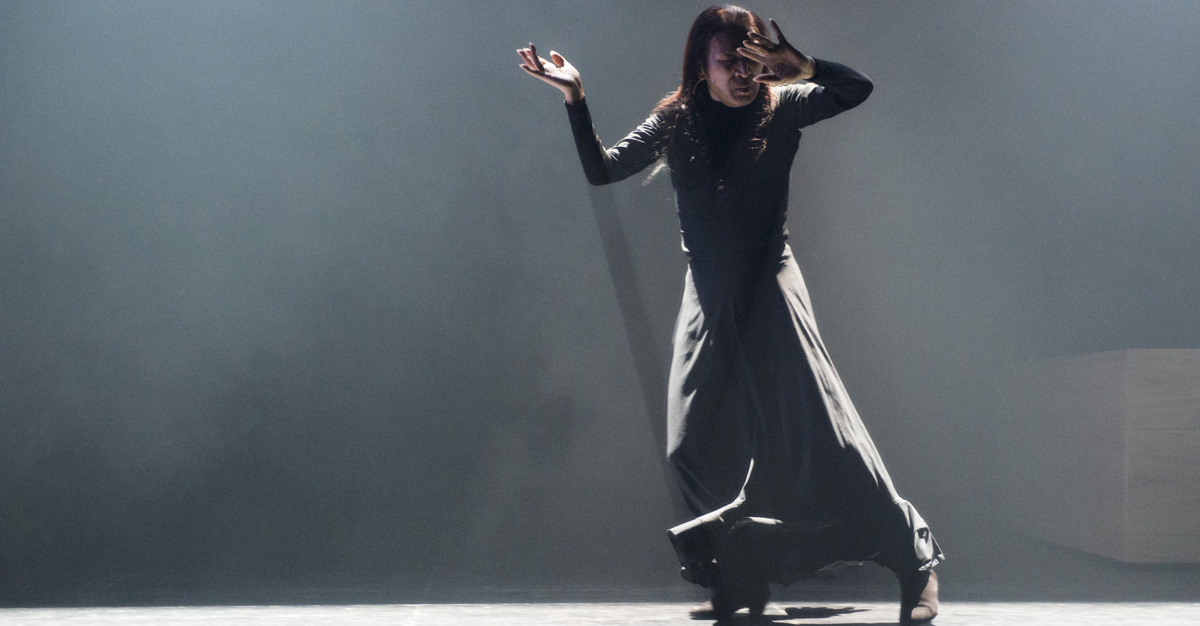 After touring to Norway, Japan, U.S. and Georgia - winter guests is excited for
SIMULACRUM
to make its Canadian premier
18-19 Oct 2019
as part Torque 2019/20 at the
Harbourfront Centre
in Toronto. A multi-disciplinary performance based on the true stories of the performers - SIMULACRUM is a meeting of Kabuki and Flamenco as told through contemporary dance.
winter guests then heads straight back to Oslo for
DREAM ON, BABY,
their co-production with the ESC Youth Company from Bergen. Exploring the boundaries between childhood and adulthood, between dreams and reality Dream On, Baby will play as part of CODA - Oslo International Dance Festival on
21-23 Oct 2019
.
winter guests will also participate in the pitch session at The DEN, as part of
CODA
, on
17 Oct 2019
. Come hear about their most recent production STORY, STORY, DIE as well as their upcoming production RIVERS (working title). A co-production between the National Theater Concert Hall, Taipei, the Kennedy Center for Performing Arts, Washington D.C., and the Norwegian National Opera and Ballet, Oslo, RIVERS will premier November 2020.
Read more about winter guests at
madeintheweb.com
WELD

COMPANY
- Presenting works by Samuel Feldhandler and Yvonne Rainer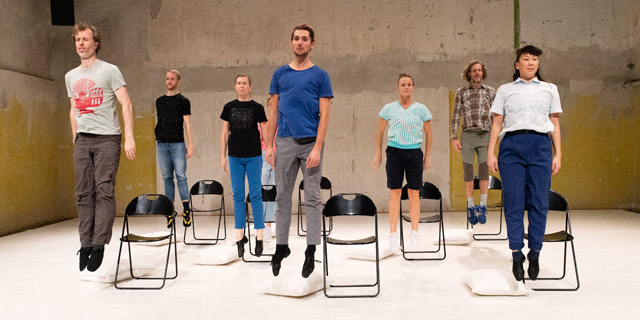 Weld Company has invited Samuel Feldhandler as one of their guest choreographers this autumn. During one week in October he will work with dancers from the company using his concept Fake Dances as a starting point for a work. Fake Dances is a collection of short dances, each consisting of a written theme and a framed improvisation. These dances follow each other, much like tunes follow each other during a jazz concert. The work brings set material and improvisation in dialogue and explores a space between composition and interpretation.
FAKE DANCES FOR WELD COMPANY
is shown at Weld in Stockhom (SE)
26 Oct 2019
.
AGAIN? WHAT NOW?
is a work by Yvonne Rainer (US) created specifically for Weld Company in the fall of 2018 and mixes new ideas with recycled older material containing spoken text, music and movement material. The actual title can also be read as a scream of desperation and protest in response to the world's anxious state, and more specifically the current catastrophic social and political situation in the United States. AGAIN? WHAT NOW? at Weld
14-17 Nov 2019
.
Find out more about Weld Company at
madeintheweb.com
INGRID

OLTERMAN DANS
- Touring Sweden and planning for a tour in China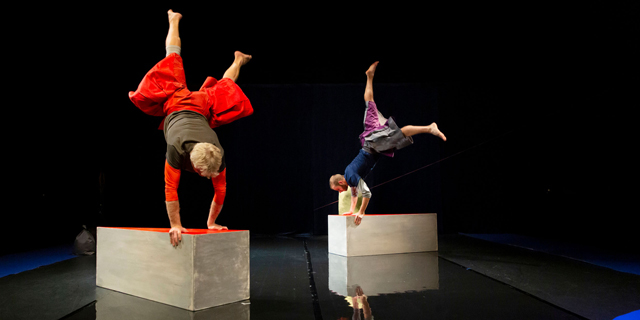 Ingrid Olterman Dans latest performance FRICTION has had its premiere at Kungsängens Kulturhus (SE). After weeks of exploring friction in different materials, surfaces, bodies and instruments the ensemble of three now share their work in different venues in Sweden. Ingrid Olterman Dans also tours the performances ISLANDS, READ AND MOVE and LISTEN TO THE WIND. All together the company will give 70 performances for children this fall. For more information about dates and venues please visit the artist's
website
.
Ingrid Olterman Dans has been invited to tour the performance ISLAND in China 2020 and is at the moment working hard together with the Chinese production company to bring about the six-week tour.
Read more about Ingrid Olterman Dans at
madeintheweb.com
CHARLOTTA

ÖFVERHOLM / AGE ON STAGE


-
Workshop for people 65+ a great success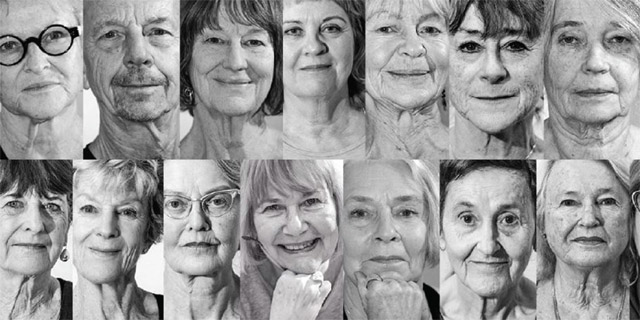 In 2015 Charlotta Öfverholm started Age on Stage, to celebrate maturity on stage. The project is questioning old norms in the business through international productions with extraordinary mature dancers over the age of the norm, workshops for 65+, research and yearly festivals. All focus on age and stage. Read more
here
.
One part of Age on Stage has been and is to give workshops for people 65+ where no prior experiences of stage and dance is necessary. These workshops have become a movement and is fully booked to the limit with fantastic and brave people. On
19 Oct 2019
the workshop is given at STRETCH TURKU Kedja in Turku (FI) and on
28, 29 and 30 Oct 2019
at Dansens Hus in Stockholm (SE). Watch a video
here
.
The documentary
JUST DANCE
about Age on Stage´s process of creating the work STORIES will be shown during the international encounter for dance professionals STRETCH TURKU Kedja,
17-20 Oct 2019
.
Find out more about Charlotta Öfverholm at
madeintheweb.com
TERO

SAARINEN

COMPANY
- BREATH at World Cultures festival in Hong Kong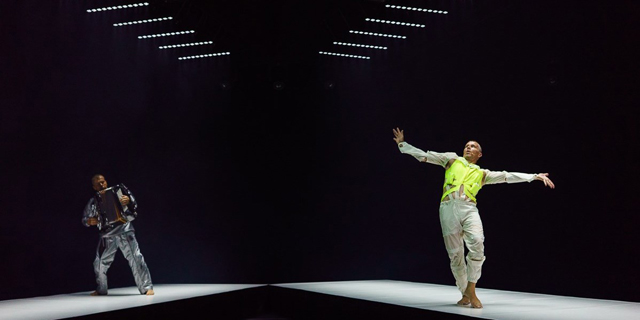 BREATH
, the psychedelic duet by choreographer-dancer Tero Saarinen and accordionist extraordinaire Kimmo Pohjonen has won over audiences and critics alike in North America, Europe and Asia. This season it has already been presesented by
COLOURS
in Stuttgart (DE) and
OPEN LOOK
in St. Petersburg (RU), and, the company just finished the home season with
sold out performances
at the Alexander Theatre in Helsinki.
On
8-9 Nov 2019
, BREATH will be seen at the
World Cultures festival
at the Ko Shan Theatre in Hong Kong. The festival program also includes screenings of the Tero Saarinen documentary film
Rooted with Wings
, by director Thomas Freundlich.
"A breathtaking spectacle of light and shadow, music and sound, physical expression and dance"
- LUDWIGSBURGER KRESIZEITUNG (Germany)
"In a grotesque psychedelic style [Breath] tells several eternal stories at once, woven into one"
- ИА REGNUM (Russia
Learn more about Tero Saarinen Company at
madeintheweb.com
ZOË POLUCH

/

HANAKO

HOSHIMI-CAINES /

ELISA

HARKINS


- New work RADIO III / ᎦᏬᏂᏍᎩ ᏦᎢ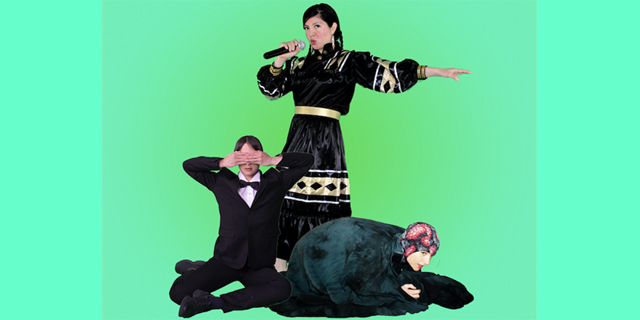 RADIO III is presented
5-6 Nov 2019
at SITE in Stockholm (SE) as part of the Swedish Dance Fair 2019. RADIO III is the first collaboration between Hanako Hoshimi-Caines, Zoë Poluch and Elisa Harkins. It is an indigenous futuristic concert, a beautiful and uncomfortable dance performance and a perverse triangle of shifting power that seeks to be unfaithful to both minimalism and postmodern dance's claims to so-called "neutrality". As we live, layer and situate form in our bodies we hurtle through past, present and possible futures. You are invited into a supportive co-existence, separate but aligned, an anthem for xenophilia, a complicit dream, a consensual prophecy.
RADIO III i is presented together with MDT and the Swedish Dance Fair 2019 at SITE in Farsta (SE). The work opened at MAI in Montréal
3 June 2019
. Read more
here
.
STINA NYBERG

/

ANDROS ZINS-BROWNE / DIEDERIK PEETERS
- SPECTROPHILIA is back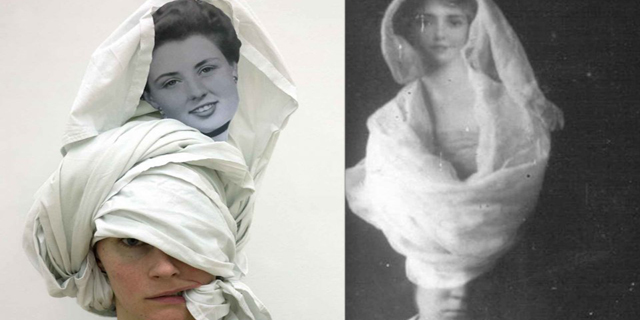 SPECTROPHILIA
, a collaboration between the chorographers Stina Nyberg, Andros Zins-Browne and theatermaker Diederik Peeters, will be at MDT in Stockholm (SE)
7-8 Nov 2019
, as part of the Swedish Dance Fair 2019.
In 2018 the artists teamed up to make SPECTROPHILIA, an evening which delved into links between the three artists' common interests in the esoteric, the supernatural, the uncanny, and the haunted. The result was a spooky night of puppets telling (erotic) ghost stories, a concert made to raise the dead, and a dance haunted by the Swedish Black Metal artist Dead. Now the three will join forces again.Their collaborators this time will include Anneleen Masschelein, a specialist in the concept of the uncanny, the theremin player Gregoire Blanc, electric musician Maria w Horn as well as several other collaborators who are no longer with us but nevertheless have something to say. More information
here
.
PREMIERES

IN OCTOBER 2019
This month's premieres of companies participating at madeintheweb.com are:



5 Oct 2019

PROXY Norrdans (SE)


5 Oct 2019

WALK-MAN DON GNU (DK)


5-6 Oct 2019

AMPLIFIED EDITION H2DANCE (SE & NO)


10 Oct 2019

UNCOORDINATED DOG Ingun Bjørnsgaard Prosjekt (NO)


26 OCT 2019

FAKE DANCES FOR WELD COMPANY Weld Company (SE)


31 Oct 2019

OPEN YOUR HEART Taneli Törmä / LOCATION X (DK)
ANNA DIEHL

CO- FOUNDER MADEIN, IN MEMORIAM.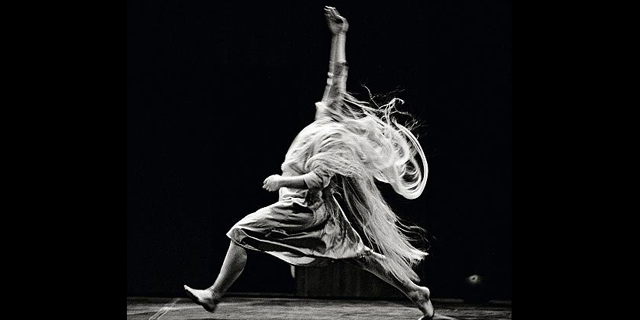 photo. Lesley Leslie-Spinks
Anna Diehl was the co-founder of MADEIN, the Catalogue and the WEB. She left us after a time of illness on September 22. Anna was one of the brains behind the MADE IN the Nordic Countries – catalogue. The beautiful and sleek graphic design of the brand was all her work.
Together we developed MADEIN as a communication tool to attract more visibility to the Nordic performing arts producers who had the intention to work on an international level. The first edition was Swedish and was published in (2011) and five Nordic editions (2012 - 2017). They have been a success.
www.madein-theweb.com
was the catalogue's online version, developed in 2015 used to increase the possibility to spread information about Nordic performing arts and the participating companies on a regular basis, connecting Facebook and Twitter, publishing newsletters to international contacts and gathering information about important Nordic activities during fairs and festivals around the world.
Anna Diehl created the graphic design and the web site. Anna also coordinated the events that have been organized at fairs and markets in the world in the aim to promote and highlight Nordic performing arts designed for the international stage. She was fluent in English and French and had no problem coordinating two continents, three languages, and five countries at the big encounter and showcase ICE STORM in New York at APAP 2012 and the Nordic Focus at CINARS the same year.
Anna started off her carrier as a dancer. For many years she toured the world with Mats Ek and the Cullberg Ballet. She then became one of Sweden's most prominent dance photographers. The last ten years, apart from her work with MADEIN, she also held positions as artistic director, manager and coordinator at theater institutions and festivals in Sweden.
Anna was one of the most important dancers of her generation and one of the most knowledgeable professionals in contemporary dance in our country. She was a Dancing Queen in combat boots who will keep on inspire us all. And we will miss her always.
Åsa Edgren
All the best from Åsa Edgren & Titti Grahl/Loco World MADEIN-THEWEB.COM, and all our joint members.

FOLLOW US


on
Facebook
&
Twitter
MADE IN the web
www.madein-theweb.com a website displaying Nordic performing arts intended for an international audience.
MADE IN the web is an initiative created by Loco World with the intention to increase the visibility for Nordic performing arts. Loco World/MADEIN is an organisation supporten by the Swedish Arts Counsil for its international activities.

MADE IN the web
Loco World, Järnvägsgatan 36, SE-131 54 Nacka, Sweden
Phone: +46 (0)73 324 11 14, email:info@madein-theweb.com, internet: www.madein-theweb.com