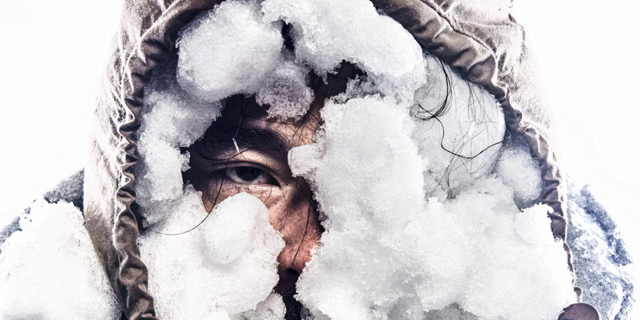 photo: Australian Dance Theatre
The artistic director Ina Christel Johannessen is currently working with
Australian Dance Theatre
with the creation NORTH as part of the double bill
NORTH/SOUTH
. Responding to the polar regions of our planet – the Arctic Circle and Antarctica – NORTH/SOUTH is an extraordinary double bill from two acclaimed choreographers, Ina Christel Johannessen and Garry Stewart. World premiere
11 Sep 2019
at Adelaide Festival Centre.
Last chance this season to see
FROZEN SONGS
with ZVC will be in Belgium,
23 Oct 2019
in
Kortrijk Theater
, Shouwburg Kortrijk. In addition, ZVC is in the starting point of the new creation WHEN MONDAY CAME with an upcoming 2-week residency in
La Briqueterie
, Paris in October. WHEN MONDAY CAME will premiere
30 Jan 2020
at House of Dance, Oslo (NO).
Find out more about zero visibility corp. at
madeintheweb.com
NORR

DANS
- A new world premiere in October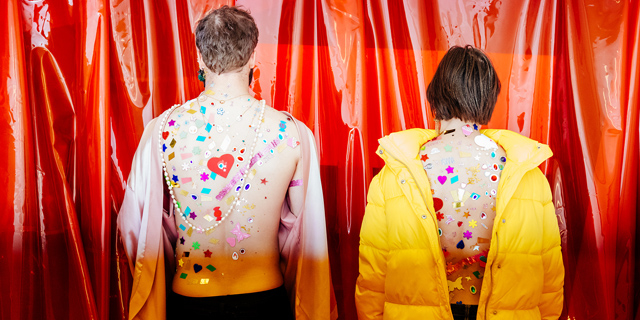 In PROXY, made by choreographer and Artistic Director of Norrdans Martin Forsberg, set designer Chrisander Brun and composer SØS Gunver Ryberg, the viewers experience is at stake. "I don't understand contemporary dance" is a pivot point to create a unique experiences for every observer. Together with Norrdans eight dancers the building blocks of communication will be examined. You can expect sparkling asymmetry, intense speechless discussion and maybe an opportunity to hold someones hand. PROXY has an urgent need to communicate and be close to you. World premiere:

5 Oct 2019

in Härnösand (SE) followed by a tour in the north of Sweden and to Nacka, Stockholm (SE).



5 Oct 2019

Härnösands Teater, Härnösand,

9 Oct 2019

Sundsvalls Teater, Sundsvall,

15 Oct 2019

Hullsta Gård, Sollefteå,

17 Oct 2019

Storsjöteatern, Östersund,

22 Oct 2019

Nordanåteatern, Skellefteå,

29 Oct 2019

Kulturhuset Dieselverkstaden, Nacka,

14 Nov 2019

Kulturhuset Glada Hudik, Hudiksvall,

18 Nov 2019

Haparanda Folkets Hus, Haparanda,

21 Nov 2019

Christinasalen, Piteå,

25 Nov 2019

Kulturens Hus, Luleå,

27 Nov 2019

NorrlandsOperan, Umeå.

Find out more about Norrdans at madeintheweb.com
CLAIRE

PARSONS

CO.
- Premiering SOON SWOON and touring GRASS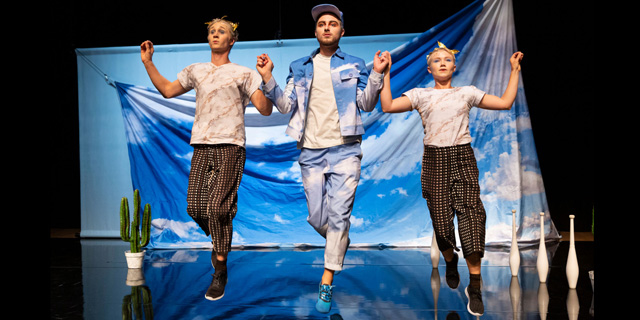 SOON SWOON just premiered at Haninge Kulturhus, Stockholm (SE) and the response from the audience has been fantastic: "-
Pina Bauch for children!
"
In October the production GRASS for audiences from 4 years and up will embark on an extensive tour via
Regionteatern Blekinge Kronoberg
, visiting Karlskrona, Växjö, Älmhult and Karlshamn.
GRASS will perform at ZeBU and
The Amager Børneteaterfestival
in Copenhagen,
10-12 Oct 2019.
GRASS will also be performied at the festival
NORDIC NIGHT(S)
at Cultuurcentrum Hasselt vzw, Belgium
26-27 Oct 2019.
The NORDIC NIGHTS festival presents a selection of rich diversity and high quality Nordic, multidiciplinary, art.
Read more about Claire Parsons Co. at
madeintheweb.com
H2

DANCE
-
New work showing in Norway and the UK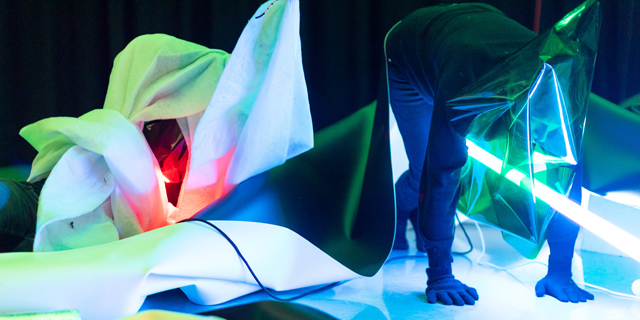 H2DANCE will preview and premiere their new work called AMPLIFIED EDITION in Norway and the UK this autumn. AMPLIFIED EDITION explores hierarchy and co-dependency, allowing the elements of the theatre to meet in illogical ways. In a continuous quest to find new relationships the performers use voice and movement to set the objects in motion, making theatrical topographies, revealing what is usually in the background or hidden. Funded by Arts Council England and Nordic Culture Fund. For full credits and additional information - please read
here
.
Tour Dates Norway 2019: Norway Premiere
5-6 Oct 2019
Rosendal Teater
, Trondheim.
Tour Dates UK 2019:
UK Previews:
26 Sept 2019
Printworks Hastings as part of
Coastal Currents Festival
,
2 Oct 2019
University of Bedfordshire. UK Performances:
9 Oct 2019
Colchester Arts Centre
,
10 Oct 2019
Peterborough Regional College
.
Find out more about H2DANCE at
madeintheweb.com
DON

GNU


- Brand new performance premieres in October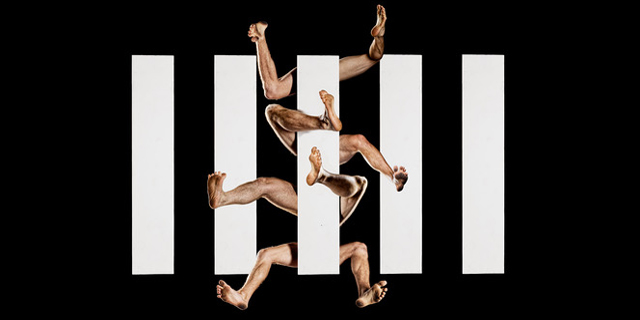 On a very ordinary day, four men move through the city on foot. They quickly follow the flow without questioning the stop dance dictated by the traffic signal, the strictrule of the roadsigns or society's other unwritten rules for good behavior. Until one of them suddenly decides to rebel...
There is plenty of raw physicality, everyday stunts and DON GNU attitudes when the ground under the four performers literally disappears and the rules, routines and common norms we all take for granted suddenly lose their meaning.
WALK-MAN
sheds new light on everyday boring routines and the longing for freedom and a playful approach to the world. You will never cross the street the same way again!
WALK-MAN premieres
5 Oct 2019
at
Bora Bora
, Aarhus (DK) - also showing
5, 7, 8 and 9 Oct 2019
.
Read more about DON GNU at
madeintheweb.com
INGUN BJØRNSGAARD

PROSJEKT
- NOTES ON FRAILTY goes on national tour and a new work is in the making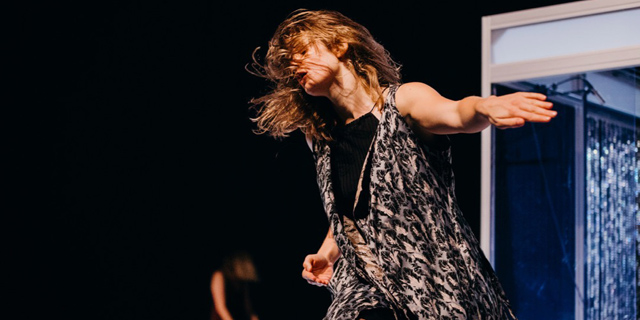 NOTES ON FRAILTY goes on a national tour in Norway in September, October and November. The work received a great review in Il Giornale di Vicenza after the performance at
Operaestate – Festival Veneto
, in Bassano del Grappa, Italy:
"The choreography investigates the fragility of the feminine with suspense, in a way that captures magical light, authentic suffering and deep compassion, with an imaginative sense of style (…) The four dancers are all gifted with huge expressive and performative capacities, in the great tradition of the dance-theatre. Their gestures are at all times refined as are their facial expression in a way that uncompromisingly captures the attention of the spectator and pulls us into the intimate "chiaroscuro" of the Nordic landscape that characterizes the choreography."
- Lara Campigato, Il Giornale di Vicenza
UNCOORDINATED DOG
will premiere at Dansens Hus Oslo (NO) on
10 Oct 2019.
The week after, in collaboration with
CODA
– Oslo International Dance Festival we invite professionals into the studio for extracts from this new work on
18 Oct 2019
. More information on upcoming tours and activity
here
.
Read more about Ingun Bjørnsgaard Prosjekt at
madeintheweb.com
NEW MEMBER:

TANELI TÖRMÄ

/ LOCATION X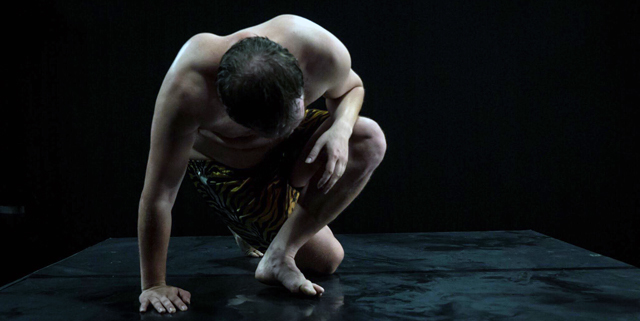 LOCATION X is a Nordic performing arts company, based in Copenhagen (DK). The company started by Taneli Törmä in 2011, produces international contemporary dance, dance film and multidisciplinary collaboration works for stage and site-specific locations. In 2018 LOCATION X created and curated DANCE ALL YEAR LONG modify residency projects for guest artists. First edition was taking place in Odense, Denmark in 2018-2019 and second edition in Kokkola Finland between in 2020. Each project is unique and Törmä invites guest collaborate partners to work with him. Every new and old location and collaboration partner is a source of inspiration. LOCATION X projects have been created in Finland, Denmark, Norway, Estonia, Greenland, Faeroe Islands, France, Portugal and Philippines.
The new piece DISTORTION explores Taneli Törmä's background as a go-go-dancer. Accompanied with a 2 m x 2 m podium he attempts to make the audience dance, but also stages himself as an object that has no real power over the audience reactions. How to stay true to the goals of entertainment and true to yourself while being watched? The original music for the performance is produced by Esa M. Mattila whose main musical inspiration is in early US house and techno tracks. World premiere
4 Sept 2019
in Bakelit Multi Art Centre -
L1DanceFest
- Budapest (HU).
Find out more about Taneli Törmä - LOCATION X at
madeintheweb.com
CHARLOTTA

ÖFVERHOLM


- Performing in New York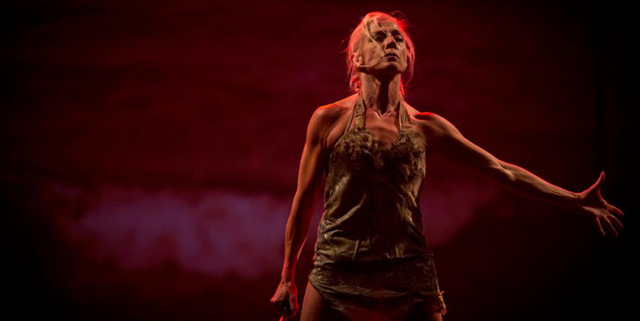 Charlotta Öfverholm, presents the live performance
LUCKY
and the film DANCE OR DIE at
Scandinavia House
in New York
5 Oct 2019.
LUCKY is a one-woman show created and performed by Öfverholm. In
DANCE OR DIE
filmmaker Anders J. Larsson followed the dancer, choreographer and artist Charlotta Öfverholm for two years and the result is an intimate documentary about an inspiring woman and her raison d'être: dance.
Find out more about Charlotta Öfverholm at
madeintheweb.com
TERO

SAARINEN

COMPANY
- VORTEX to SEOUL AND KANAGAWA

Tero Saarinen's VORTEX, commissioned by the National Dance Company of Korea in 2014 will once again re-enter the renowned company's repertoire. Saarinen was the first Western choreographer to work with the NDCK. The collaboration has become a huge success, brought back by popular demand in Seoul several times. In 2015, Vortex was also invited to open the Cannes Dance Festival. The work for 25 dancers features live music by Be-being. Now, VORTEX will once again have a run in South Korea, this time at the LG Arts Centre on

3-5 Oct 2019

The NDCK will then tour in Japan with the work: performances at KAAT Kanagawa Arts Theater will take place on

25-27 Oct 2019

.

Tero Saarinen Company's own tour highlights include BREATH, the duet by Tero Saarinen and Kimmo Pohjonen, at the Alexander Theatre in Helsinki on

25–28 Sep 2019

and at the World Cultures Festival, Ko Shan Theatre in Hong Kong on

8–9 Nov 2019

. TSC will also tour with the Helsinki Philharmonic Orchestra, performing ZIMMERMAN TRIO, at Bozar in Brussels

10 Oct 2019

and Concertgebouw Brugge

11 Oct 2019

.

Find out more about Tero Saarinen Company at madeintheweb.com
CARTE

BLANCHE


- The autumn tour continues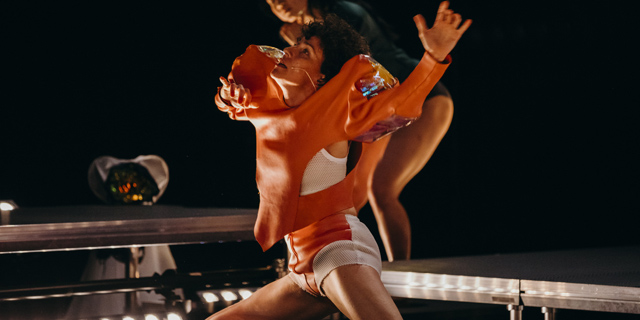 The Carte Blanche Autumn Tour continues with dates in September and beyond: ECHO FLUX on

19 Sep 2019

in Sandnes (NO) and

25 Sep 2019

in Kristiansand (NO). On

21 Sept 2019

they perform KNOW HOWS by the Norwegian choreography duo Kristin Ryg Helgebostad and Ingeleiv Berstad at Theater Rotterdam, in the Netherlands.
The rest of the tour, including a restaging of critically acclaimed SOUFFLETTE in Caen in November is listed here:

18-19 Oct 2019

ECHO FLUX at Rosendal Teater, Trondheim (NO),

26-27 Oct 2019

KNOW HOWS at Meteorfestivalen, Studio Bergen, Bergen (NO),

18 Nov 2019

ECHO FLUX at Centre Chorégraphique National de Caen en Normandie, Caen (FR),

20 Nov 2019

, SOUFFLETTE at La Comédie de Caen, Caen (FR).

Carte Blanche is holding a big audition

30 Nov - 1 Dec 2019

and the company is looking for dancers with a high level of contemporary dance techniques, and strong performative and creative skills, for positions starting in August 2020. Read more here.

Find out more about Carte Blanche at madeintheweb.com
SIMONE GRØTTE
- GLEMT / FORGOTTEN is touring Norway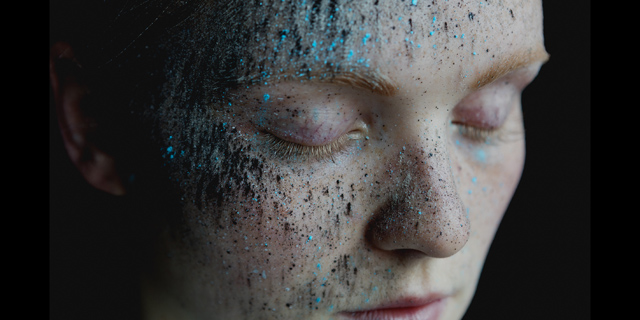 photo: Mariell Amelie Lind Hansen
After performing at Cinars (CA) and The InternationaleTanzmesse (DE) in 2018
GLEMT / FORGOTTEN
is now coming back to Norway. FORGOTTEN digs in to the collective and individual memory of World War 2 and will be performed at Bærum Kulturhus (NO)
26 Sept 2019
. Next stop is Rosendal Teather in Trondheim (NO)
16 Oct 2019
and Gjøvik Kulturhus (NO)
22 Oct 2019
.
In addition to the touring activities, Simone Grøtte is starting to work on a new production this fall. Å KLORE SEG FAST is a co – production with Hålogaland Teater in Tromsø (NO) where it will premiere
23 Jan 2020
.
Find out more about Simone Grøtte at
madeintheweb.com
JO

STRØMGREN

KOMPANI
- Presenting new work at Pams in South Korea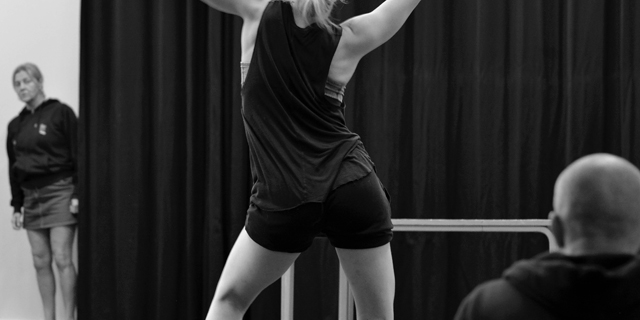 Jo Strømgren Kompani just started rehearsing for THE BREAKDOWN – a new piece featuring actor Kate Pendry and dancer Vilde Viktoria Madsen. Who owns history? What of private history?

THE BREAKDOWN is a little wooden boat that tries to navigate the stormy seas of a woman's identity and physiology – where all that she is is also all that her mother, grandmother and great-grandmother were. The ultimate question: What the fuck happened?

Jo Strømgren Kompani is thrilled to present this new piece at Performing Arts Market in Seoul, South Korea in October as a part of a Nordic Pitch session on Wednesday,

9 Oct 2019

at 10:00-11:30 am. Take a look at the company's website for a full list of available productions here.

Find out more about Jo Strømgren Kompani at madeintheweb.com
ALAN LUCIEN ØYEN /

WINTER GUESTS


- Touring from Canada to Oslo
winter guests ended the summer with standing ovations to their new work STORY, STORY, DIE as they closed out Tanz im August festival in Berlin. As we enter into autumn they are excited to tour both SIMULACRUM and DREAM ON, BABY.
SIMULACRUM, a multi-disciplinary performance based on the true stories of the performers, is a meeting of Kabuki and Flamenco as told through contemporary dance. It will play as part of Torque 2019/20 at
Harbourfront Centre
in Toronto, Canada on
18-19 Oct 2019
. DREAM ON, BABY, a dance piece exploring the boundaries between childhood and adulthood, between dreams and reality is a co-production with the ESC Youth Company from Bergen. It will play as part of
CODA
- Oslo International Dance Festival on
21-23 Oct 2019
. winter guests will also participate in the pitch session at
The DEN,
as part of CODA, on
17 Oct 2019
. Come hear about exciting upcoming projects!
Read more about winter guests at
madeintheweb.com
BYSTRÖM

KÄLLBLAD
- The film Blånagla is available for touring
Past summer Byström Källblad premiered the film installation BLÅNAGLA
6 July 2019
at Orrvikens Dance Palace, Husum. The film tells the story, through images, dance and music, the body's memories, of a life spend working in a papermill factory during the twentieth century. The film installation is now available for touring!
Find out more about Byström Källblad at
madeintheweb.com
INGRID

OLTERMAN DANS
- Touring four productions this fall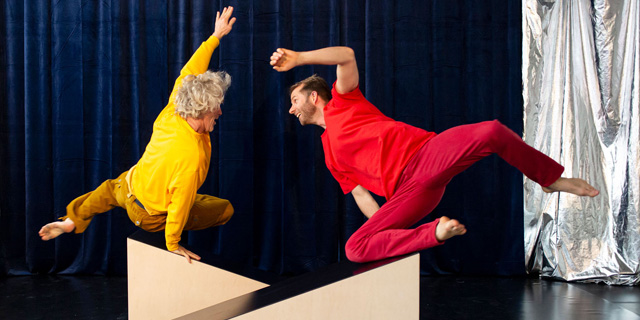 On
14 Sep 2019
Ingrid Olterman Dans' performance FRICTION had its premiere at Kungsängens Kulturhus, Stockholm (SE). After weeks of exploring friction in different materials, surfaces, bodies and instruments the ensemble, consisting of two dancers and a musician will share their work on a playing field for experimenting.
The company continues performing for young audiences and their families - on tour during the fall with the productions FRICTION, ISLANDS, READ AND MOVE and LISTEN TO THE WIND - 100 performances for the young audiences during the autumn of 2019. More information on upcoming performances at the
artist's website
.
Read more about Ingrid Olterman Dans at
madeintheweb.com
ART OF

SPECTRA


- In a collaboration with Gothenburg Symphony Orchestra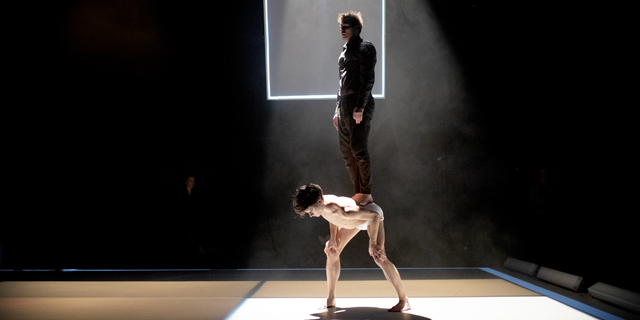 Art of Spectra
collaborates with
Gothenburg Symphony Orchestra
in celebration of Hasselblad. Art of Spectra presents the work CELL#2 at the Gothenburg Concert house in the celebration of Hasselblad Foundation's 40th Anniversary, the Moon landing 50 years and the celebration of The Hasselblad Prize 2019 to Daido Moriyama. More info
here
.
Art of Spectra will be present at KEDJA, STRETCH 2019 in Turku (FI)
16-20 Sept 2019
. See the program
here
.
For more information -
contact the company
.
Read more about Art of Spectra at
madeintheweb.com
PREMIERES

IN SEPTEMBER 2019
All the best from Åsa Edgren, Anna Diehl & Titti Grahl/Loco World MADEIN-THEWEB.COM, and all our joint members.

FOLLOW US


on
Facebook
&
Twitter
MADE IN the web
www.madein-theweb.com a website displaying Nordic performing arts intended for an international audience.
MADE IN the web is an initiative created by Loco World with the intention to increase the visibility for Nordic performing arts. Loco World/MADEIN is an organisation supporten by the Swedish Arts Counsil for its international activities.

MADE IN the web
Loco World, Järnvägsgatan 36, SE-131 54 Nacka, Sweden
Phone: +46 (0)73 324 11 14, email:info@madein-theweb.com, internet: www.madein-theweb.com