GUNILLA HEILBORN

& THEATER IM BAHNHOF
- Performing at Tanz im August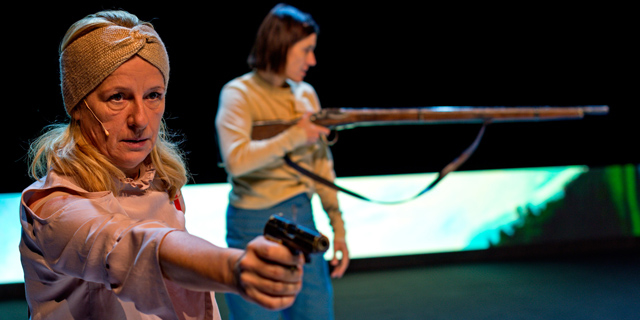 After much interest from all over the world as a result of the showing at the ICE HOT Reykjavik Nordic Dance Platform in December 2018 Gunilla Heilborn and Theater im Bahnhof now put THE WONDERFUL AND THE ORDINARY on the road for some exclusive showings in Russia and Germany this summer and the show is presented at Tanz im August in Berlin (DE)
14-15 Aug 2019.
More info
here
.
What makes us remember? And what about all the things we forget? THE WONDERFUL AND THE ORDINARY inquires into all sorts of memories, raising the question if it's only the amazing stuff that is worth to remember. The audience is invited to stroll along in a haze of long time forgotten and not so important memories. This performance is a collaboration between
Gunilla Heilborn
and
Theater im Bahnhof
.
Read more about Gunilla Heilborn at
madeintheweb.com
ALAN LUCIEN ØYEN /

WINTER GUESTS
- STORY, STORY, DIE
is shown at Tanz im August
winter guests' world premiere of STORY, STORY, DIE in May 2019 at Dansens Hus, Oslo (NO) was met with great reception and reviews. On
2-3 July 2019
STORY, STORY, DIE was the opening piece for Julidans Festival in Amsterdam and the German premiere will be at Tanz im August in Berlin
29-31 Aug 2019.
Read more
here
. With a lot of interest buzzing – tours are in the works for 2020/21 - stay tuned for more information on where to catch it. This extraordinary cast of dancers makes it a truly unforgettable show to witness.
Find out more about winter guests at
madeintheweb.com
JO STRØMGREN

KOMPANI
- THE HOSPITAL to Edinburgh Fringe!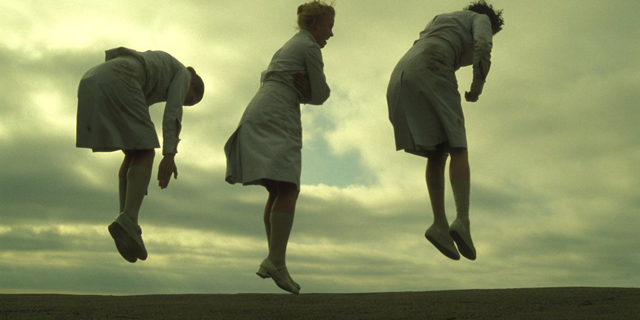 Jo Strømgren Kompani will go back to Edinburgh Festival Fringe in August, after 14 years with the same piece at the same stage with the same cast, performing THE HOSPITAL! The production will be a part of Aurora Nova's line-up at Dance Base and is shown
20-25 Aug 2019
. More info
here
.
"JSK's production of The Hospital is physical theatre at its very best: daring, dark, unpredictable and charged with compressed intensity."
The Guardian
, 2005.
Jo Strømgren Kompani recently visited Russia with THE VIRUS and The Artic Arts Festival with THE ROAD IS JUST A SURFACE, a huge success both places! For more details about plans for fall 2019 and spring 2020, check out our
latest news
and our
touring list
.
Find out more about Jo Strømgren Kompani at
madeintheweb.com
DON

GNU
- Back at the Edinburgh Fringe!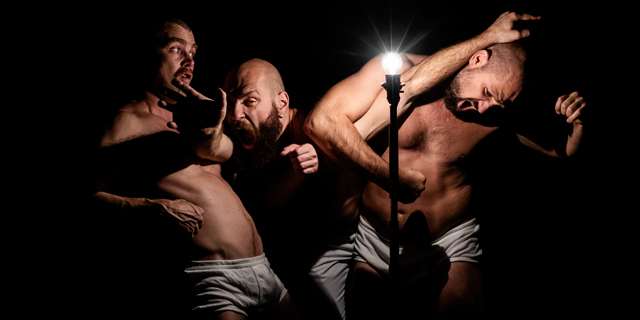 photo. Christoffer Brekne
The Danish theatre company
DON GNU
is back at the Edinburgh Fringe with a tragicomical look at the dream of old age and the fear of reaching it. Featuring the all-male company's trademark rawly physical stunts and slapstick comedy mixed with bittersweet reflection on life and humanity, RAIDERS OF THE GREY GOLD seamlessly merges contemporary dance with daredevil acrobatic antics and moving musical poetry. In a battle against time, they throw themselves into a blazing acrobatic quest for "'the grey gold' and to find the bittersweet beauty in ageing. Watch a trailer
here
.
RAIDERS OF THE GREY GOLD is shown at the Edinburgh Fringe, ZOO Southside
4-10 Aug 2019
. For allocation of tickets, please contact international producer Malene Cathrine Pedersen at
malene@dongnu.dk
More info
here
. Tickets
here
.
Read more about DON GNU at
madeintheweb.com
ANDERSSON DANCE

& SCOTTISH ENSEMBLE
- Performing at the Schleswig-Holstein Musik Festival (DE)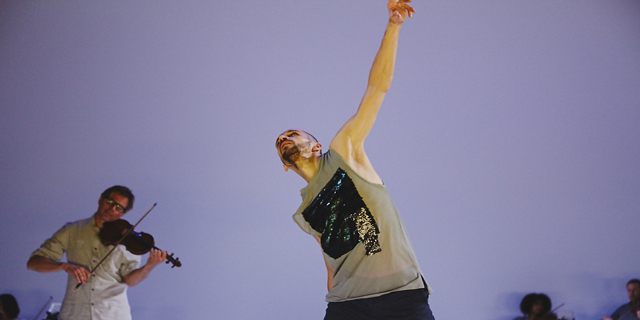 Andersson Dance and Scottish Ensemble are performing GOLDBERG VARIATIONS - TERNARY PATTERNS FOR INSOMNIA at the Schleswig-Holstein Musik Festival (SHMF) in Kiel (DE)
18-19 Aug 2019.
In 2015, the declared aim of the Swedish choreographer Örjan Andersson and the director of the Scottish Ensemble, Jonathan Morton, was to extract something completely new from the frequently played work. In fact, they achieved a big hit with GOLDBERG VARIATIONS - TERNARY PATTERNS FOR INSOMNIA. Eleven musicians and five dancers stand together on the stage and perform Bach's work as equal partners. More info
here
.
"Impulses are not only transferred from the music to the dancers, but the dancers and their movements also influence the music – it's simply fantastic!"
Schleswig-Holstein Musik Festival.
Find out more about Andersson Dance Company at
madeintheweb.com
CHARLOTTA ÖFVERHOLM

&

AGE ON STAGE


- Dance weekend with Age on Stage at The Royal Dramatic Theatre in Stockholm (SE)
Charlotta Öfverholm and Age on Stage present two different dance theater performances at The Royal Dramatic Theatre in Stockholm (SE)
7-8 Sep 2019
, as part of the project
Age on Stage,
celebrating the mature dancer who still are on stage. Read more
here
.
The dark, absurd and entertaining performance PROSTHESIS is shown on
7 Sept 2019.
A surreal tragicomedy placed in a hotel lobby, where the deepest secrets will be revealed, where the Gods and Gurus are trying to get followers and where humanity is in danger. STORIES- A LIFE CABARET, where age is a plus, is shown
8 Sep 2019.
21 people between the age of 67-87 years old enter the stage with their life stories, body memories, love and music.
Find out more about Charlotta Öfverholm at
madeintheweb.com
CLAIRE

PARSONS

CO.
- Premiering SOON SWOON in September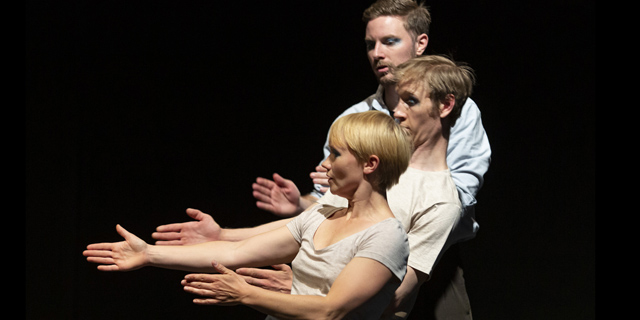 Claire Parsons Co.´s new piece SOON SWOON is set to premiere

6 Sep 2019

. The rehearsals have started for this new production in recidency at Haninge Culture House in Stockholm (SE). The performance is aimed for an audience from 10 and up, featuring dance, soft circus, some singing and mime. SOON SWOON is also shown

7-10 Sep 2019

at Haninge Culture House.

See the company's schedule for more details. For full credits and contact information - please read here.

Find out more about Claire Parsons Co. at madeintheweb.com
ILDANCE &

ILYOUNG


- Touring two new works in Sweden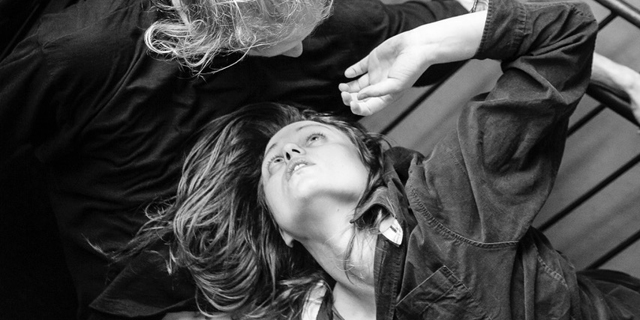 ilDance's project based professional junior company,
ilYoung
, presents two new works: ARRIVAL is a vivid examination of the meeting point between our expectations and what we actually meet upon arrival at a situation. The piece captures that significant moment of realization that we have come to meet a person or a place with many preconceptions and expectations and that might or might not be met during the actual encounter. TIME OF OUR LIFEis a shared intimate experience between the performers and the audience. The work is based on stories from each of the ten artists personal lives and explores the sense of nostalgia.
Swedish tour in August and September:
24-25 Aug 2019
Balettakademien Stockholm,
26-27 Aug 2019
Balettakademien Göteborg,
31 Aug 2019
Glashuset Gislaved,
7-8 Sep 2019
Länsmuseet Härnösand,
10-11 Sep 2019
GIBCA Göteborg. Tickets
here
.
Find out more about IlDance and ilYoung at
madeintheweb.com
TERO

SAARINEN

COMPANY
- German and Russian premieres for BREATH this summer

BREATH, the duet by Tero Saarinen and Kimmo Pohjonen, received its German premiere at Colours International Dance Festival in Stuttgart on

10-11 July 2019

. On

13 Aug 2019

, the duo will perform the work in Russia for the first time, at OPEN LOOK St. Petersburg International Dance Festival. Tero Saarinen Company's globally praised creation will also return to Helsinki this season, with a string of performances at the Alexander Theatre on

25-28 Sep 2019.



The world premiere tour of THIRD PRACTICE by Tero Saarinen Company and Helsinki Baroque Orchestra at the Monteverdi Festival in Cremona and Kuopio Dance Festival in May-June was a success; First reviews raved about how elegantly dance, opera and technology are intertwined, creating a unique fusion of classical and contemporary. A full video recording is now available: please contact TSC Head of International Relations johanna.rajamaki@terosaarinen.com for materials and tour dates in 2020/2021. Read more about the creation on terosaarinen.com or in Finnish Music Quarterly's feature article here. An excerpt of the work will be presented in Helsinki on

1 Sep 2019

as part of the Performing HEL Showcase at the new TSC Studio at the Cable Factory.

Read more about Tero Saarinen Company at madeintheweb.com
BYSTRÖM

KÄLLBLAD


- Soon off to Australia with CITY HORSES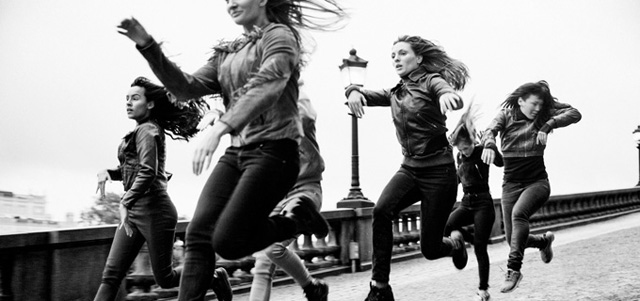 CITY HORSES continues touring Sweden and abroad. Next stops are Helsingör Passage Festival (SE)
3 Aug 2019
, Örebro Open Art Biennale (SE)
17 Aug 2019
and Botkyrka Festival (SE)
25 Aug 2019
. Get more info
here
.
This spring Byström Källblad spent a two week residency at
Critical Path
in Sydney (AU) and will return 2020 for an Australian premiere of CITY HORSES with Supercell Festival of Contemporary Dance.
Find out more about Byström Källblad at
madeintheweb.com
All the best from Åsa Edgren, Anna Diehl & Titti Grahl/Loco World

MADEIN-THEWEB.COM

, and all our joint members.
FOLLOW US


on
Facebook
&
Twitter
MADE IN the web
www.madein-theweb.com a website displaying Nordic performing arts intended for an international audience.
MADE IN the web is an initiative created by Loco World with the intention to increase the visibility for Nordic performing arts. Loco World/MADEIN is an organisation supporten by the Swedish Arts Counsil for its international activities.

MADE IN the web
Loco World, Järnvägsgatan 36, SE-131 54 Nacka, Sweden
Phone: +46 (0)73 324 11 14, email:info@madein-theweb.com, internet: www.madein-theweb.com