DALIJA ACIN

THELANDER
- From Lithuania to Hong Kong, Seoul and Xi'an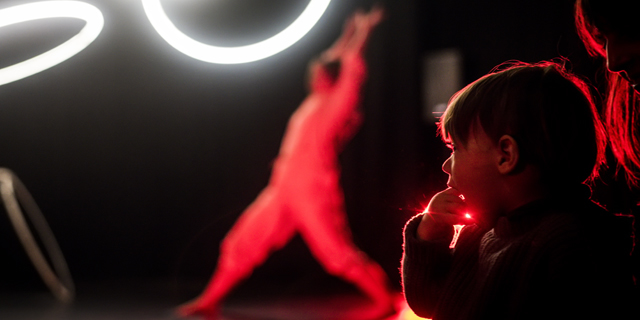 LUMI, Dalija Acin Thelander's the latest durational performance for babies 0-12 months will be performed on
4-7 July 2019
at Nida Arts Colony, Nida, Lithuania.
MYRIADS OF WORLDS, her performance for babies 3-18 months, produced by the Royal Opera Stockholm, is at the program of International Arts Carnival, Hong Kong from
14-20 July 2019
.
THE GARDEN OF SPIRITED MINDS, durational performance for babies 0-12 months, will be at the program of ASSITEJ Korea International Summer Festival, Seoul on
24-25 July 2019
.
Dalija will have the premiere of QIU QI XIN 求其心 her new work for children 2-4, commissioned by Xi'an Qujiang Meriton Culture Development Company for Children's Theatre on 18 July 2019 in Xi'an, China. She is also invited by City Contemporary Dance Company, Hong Kong to share her choreographic practice for babies, in the frame of the workshop, from
29 July to 3 August 2019
.
Find out more about Dalija Acin Thelander at
madeintheweb.com
CLAIRE

PARSONS

CO.
- Premiering SOONSWOON in September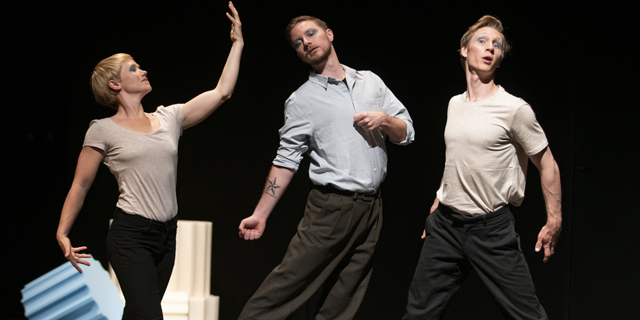 Claire Parsons Co.´s new piece SOONSWOON is set to premiere

6 Sep 2019

. The rehearsals have started for this new production in recidency at Haninge Culture House in Stockholm (SE). The performance is aimed for an audience from 10 and up, featuring dance, soft circus, some singing and mime. SOONSWOON is also shown

7-10 Sep 2019

at Haninge Culture House.

See the company's schedule for more details. For full credits and contact information - please read here.

Find out more about Claire Parsons Co. at madeintheweb.com
INGUN BJØRNSGAARD

PROSJEKT
- Performing at the DANZA NUEVA Festival International de Lima in Peru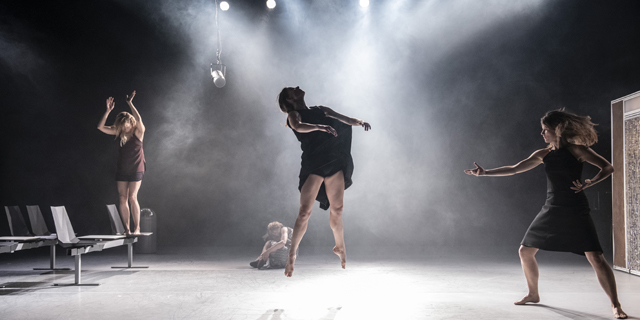 Ingun Bjørnsgaard Prosjekt is performing
NOTES ON FRAILTY
, at the 31st edition of
DANZA NUEVA Festival
International de Lima,
18-19 June 2019
. NOTES ON FRAILTY will also be performed at
Operaestate Festival
Veneto,
18 July 2019
in Bassano del Grappa, Italy.
The Company has also started working on a new creation. UNCOORDINATED DOG will premiere at the National Stage for Dance in Norway,
Dansens Hus
, on
10 Oct 2019
. The work features 8 dancers, and renowned Composer Geir Jenssen/Biosphere is creating new music for the piece.More information about upcoming tours and activity
here
.
Read more about Ingun Bjørnsgaard Prosjekt at
madeintheweb.com
ALAN LUCIEN ØYEN /

WINTER GUESTS
- STORY, STORY, DIE opens the Julidans Festival in Amsterdam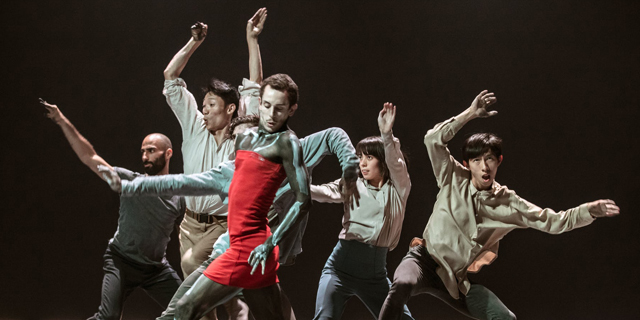 winter guests' world premiere of
STORY, STORY, DIE
on
25 May 2019
at Dansens Hus, Oslo (NO) was met with great reception and reviews. winter guests are excited to take it on the road as the opening piece for
Julidans Festival
in Amsterdam on
2 - 3 July 2019
. With a lot of interest buzzing – tours are in the works for 2020/21 - stay tuned for more information on where to catch it. This extraordinary cast of dancers makes it a truly unforgettable show to witness.
Alan Lucien Øyen's work
BON VOYAGE, BOB
for Tanztheater Wuppertal Pina Bausch will also show
29 June - 3 July 2019
at Théâtre National de Chaillot in Paris. A true honor to work for such a legendary company - this tour is of special importance as it will be showing on the 10th anniversary of Pina's death.
Find out more about winter guests at
madeintheweb.com
CHARLOTTA

ÖFVERHOLM


- Receiving The Carina Ari Medal 2019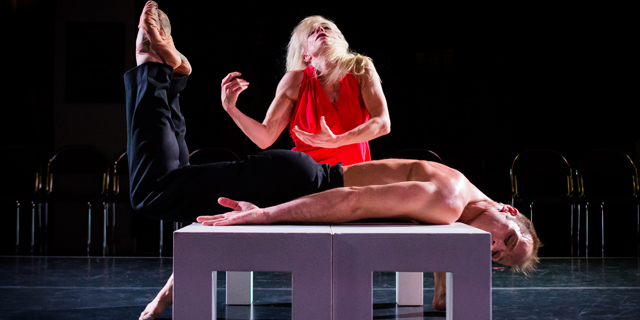 Charlotta Öfverholm has received The Carina Ari Medal 2019. She receives the medal for her commendable services to Swedish dance, and especially her work with the unique project Age on Stage, focusing on dancers over 45. Read more
here
.
"Charlotta Öfverholm is a force of nature, whose fervent enthusiasm defies the laws of physics. Daring and invincible, she finds her own path in the world of dance, and a growing flock follows in her footsteps."
The Medal Committee
19 June 2019
at Balettgalan 2019, Kungsbacka Teater (SE) Charlotta Öfverholm and Jan Erik Wikström will perform ANTITHESIS choreographed by Dwight Rhoden. As well as FLEXIBLE WHILE FROZEN danced by Charlotta Öfverholm in choreography by Sean Curran. More info
here
.
Find out more about Charlotta Öfverholm at
madeintheweb.com
TERO

SAARINEN

COMPANY
- BREATH starts summer touring at COLOURS in Stuttgart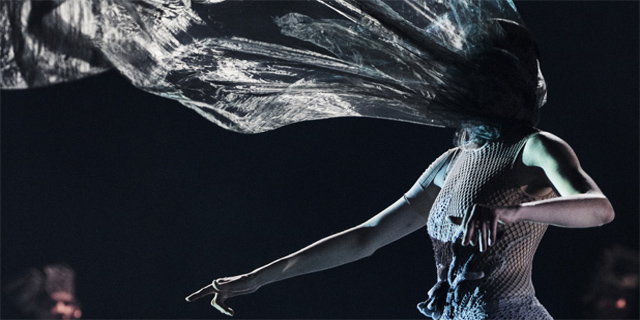 TSC's latest creation, THIRD PRACTICE with the Helsinki Baroque Orchestra, world premiered at the Monteverdi Festival in Cremona on

29 May 2019

. The audience at the packed Teatro Amilcare Ponchielli gave thunderous applause and the first reviews raved about how elegantly the music and dance are intertwined. The creation's Finnish premiere will follow at the 50th Kuopio Dance Festival on

17 - 18 June 2019

.

The Company will also be touring with BREATH this summer. Tero Saarinen and accordionist extraordinaire Kimmo Pohjonen's internationally praised duet will first be seen in Germany, on

10 - 11 July 2019

at COLOURS International Dance Festival, Theaterhaus Stuttgart, followed by dates in Russia, Helsinki and Hong Kong. Find full tour schedules here.

Read more about Tero Saarinen Company at madeintheweb.com
ZERO

VISIBILITY

CORP.
- Performing FROZEN SONGS in France, Norway, Italy and Belgium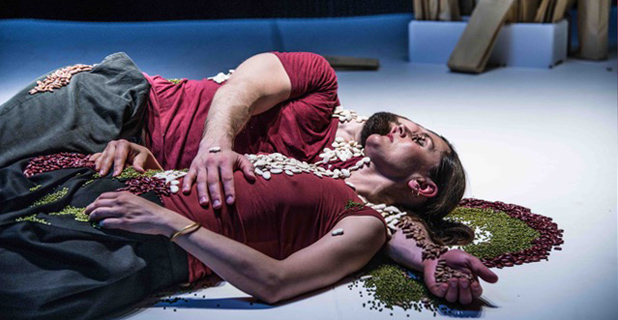 The spring tour of
FROZEN SONGS
from San Sebastian (ES), to Rome (IT) and Austria (AT) culminates medio June at
Theatre National de Chaillot
performing three shows
12-14 June 2019
. The touring season of FROZEN SONGS will open again with performing at
Dansens Hus
, Oslo (NO) as part of the program for "Oslo Green Capital 2019", then continue to
Oriente Occidente Dance Festival,
Rovereto (IT) performing
7 Sep 2019
, to continue to Belgium and perform at
Kortrijk Theater
23 Oct 2019
.
Artistic Director, Ina Christel Johannessen is busy this summer with new creations. After just returning from Florence where she staged the ZVC creation
Il Lunedi
at
Fabbrica Europa
, she recently started rehearsals for the upcoming creation WHEN MONDAY CAME which is premiering at House of Dance, Oslo ultimo January 2020.
Read more about zero visibility corp. at
madeintheweb.com
ANDERSSON DANCE & SCOTTISH

ENSEMBLE
- Performing at prestigious music festival in Kiel (DE)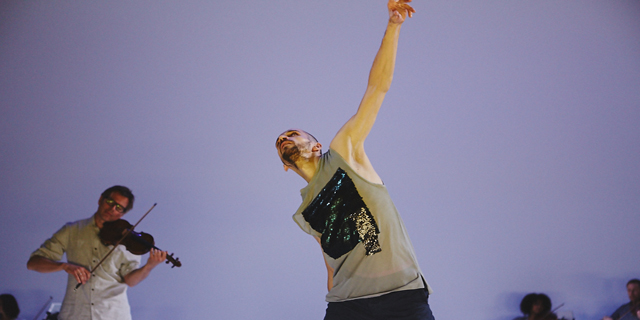 Andersson Dance & Scottish Ensemble are performing
GOLDBERG VARIATIONS - TERNARY PATTERNS FOR INSOMNIA
at the
Schleswig-Holstein Musik Festival
in Kiel (DE)
19 Aug 2019
.
In 2015, the declared aim of the Swedish choreographer Örjan Andersson and the director of the Scottish Ensemble, Jonathan Morton, was to extract something completely new from the frequently played work. In fact, they achieved a big hit with GOLDBERG VARIATIONS - TERNARY PATTERNS FOR INSOMNIA. Eleven musicians and five dancers stand together on the stage and perform Bach's work as equal partners.
"Impulses are not only transferred from the music to the dancers, but the dancers and their movements also influence the music – it's simply fantastic!"
Schleswig-Holstein Musik Festival
Read more about Andersson Dance at
madeintheweb.com
JO

STRØMGREN

KOMPANI
- THE VIRUS is spreading!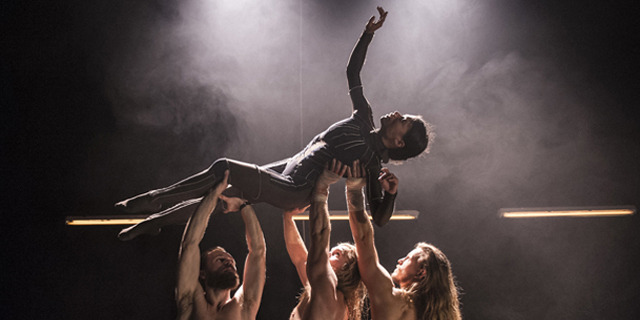 Jo Strømgren Kompani is visiting Russia this month with the performance THE VIRUS at The New Stage of Alexandrinsky Theatre at the International Dance Festival Open Look in St. Petersburg. Jo Strømgren Kompani has visited this festival before, and is very happy to be back and also to visit Petrozavodsk at the Musical Theatre of Karelia during their International Dance Festival.

On

27 June 2019

the company will perform the multimedia performance THE ROAD IS JUST A SURFACE at the Arctic Arts Festival, and in August THE HOSPITAL will go to Edinburgh Fringe Festival with six shows. In addition to an extensive touring list, Jo Strømgren Kompani is premiering a new children's performance THE TIRED MAN in December, and THE BREAKDOWN in January 2020. See the schedule for more details about tour dates and venues.

Find out more about Jo Strømgren Kompani at madeintheweb.com
RECOIL

PERFORMANCE

GROUP
- Touring internationally with MASS and STEREO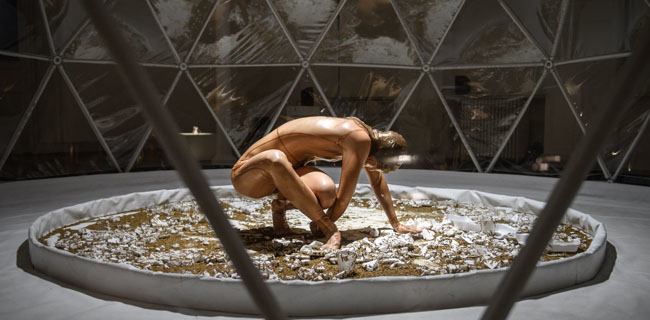 Recoil will be touring the installation MASS – BLOOM EXPLORATIONS the next couple of months together with the performance STEREO, combining dance with 3D graphics. Check out tour dates and venues at the company's calendar on the brand new website
here.
In
MASS – BLOOM EXPLORATIONS
, one dancer and thousands of mealworms are conducting a durational choreography – an installation in which the space is slowly but visibly being altered by the worms' digestion and the human body in motion.
STEREO
is a powerful disruption of the senses. A graphic universe in 3D and an intense duet between man and woman, between reality and illusion. The space around the dancers' bodies collapses and expands indefinitely; it curls up or slips off the stage, tempting the audience to reach out.
International tour MASS - BLOOM EXPLORATIONS:
19-21 July 2019
Welcome to the Village (NL),
13-14 Aug
2019
Ringkøbing (DK),
3-4 Sept 2019
Kiasma Theatre (FI),
12-16 Sept 2019
PlatformaFesetival (LT),
13-15 Feb 2020
The Nordic House, Faroe Islands (FO).
International tour STEREO:
6-7 July 2019
Festival Danza Nueva (PE).
Read more about Recoil Performance Group at
madeintheweb.com
BYSTRÖM

KÄLLBLAD


- Soon off to Australia with CITY HORSES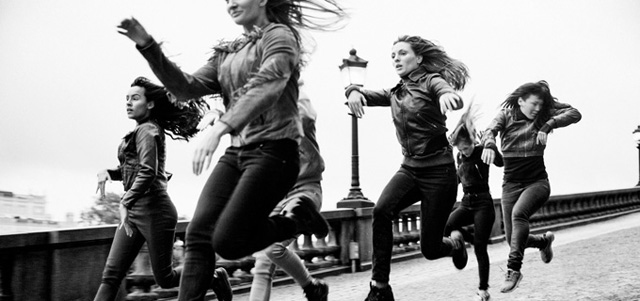 CITY HORSES continues touring Sweden and abroad. Next stops are Helsingör Passage Festival (SE)
3 Aug 2019
, Örebro Open Art Biennale (SE)
17 Aug 2019
and Botkyrka Festival (SE)
25 Aug 2019
. Get more info
here
.
This spring Byström Källblad spent a two week residency at
Critical Path
in Sydney (AU) and will return 2020 for an Australian premiere of CITY HORSES with Supercell Festival of Contemporary Dance.
The premiere of the film BLÅNAGLA, a version of the dance opera BLÅNAGLA, takes place
6 July 2019
at Orrviken dance barn, close to the paper mill factory in Husum, in which the workers portraited in the film spend their working life. Read more about BLÅNAGLA
here
.
Find out more about Byström Källblad at
madeintheweb.com
ART OF

SPECTRA
- Artist-in-Residence in Gothenburg (SE) and New Castle (UK)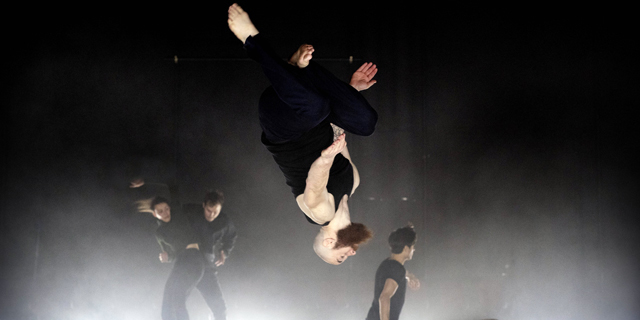 Art of Spectra will be Artist-in-Residence at Stora Teatern in Gothenburg (SE) in July. AOS will start the first research for upcoming work INNER FIELDS and for upcoming performance of TENSION at Stora Teatern in 2020. AOS will also be will be in residence at
Dance City
in Newcastle a in August.
Art of Spectra is very happy to have been invited to be a part of the
Point music festival
at the Concert house in Gothenburg (SE)
23-26 May 2019
, where the company showed up with shorter performances and pop-up events in the house during the evenings. The Point music took place for the very first time, acclaimed by the critics and celebrated by the audiences. Read more
here
.
Read more about Art of Spectra at
madeintheweb.com
All the best from Åsa Edgren, Anna Diehl & Titti Grahl/Loco World

MADEIN-THEWEB.COM

, and all our joint members.
FOLLOW US


on
Facebook
&
Twitter
MADE IN the web
www.madein-theweb.com a website displaying Nordic performing arts intended for an international audience.
MADE IN the web is an initiative created by Loco World with the intention to increase the visibility for Nordic performing arts. Loco World/MADEIN is an organisation supporten by the Swedish Arts Counsil for its international activities.

MADE IN the web
Loco World, Järnvägsgatan 36, SE-131 54 Nacka, Sweden
Phone: +46 (0)73 324 11 14, email:info@madein-theweb.com, internet: www.madein-theweb.com