THE NEW

PROGRAMME TEAM

OF DANCE HOUSE HELSINKI (FI)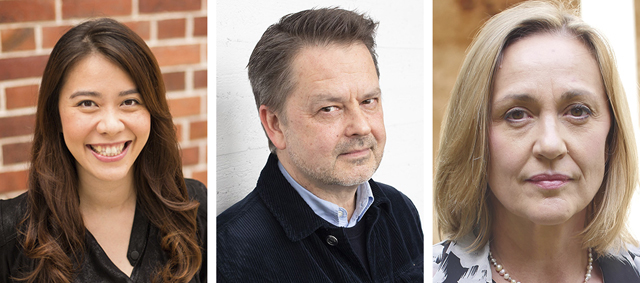 photo: Dance House Helsinki
Three experienced performing arts professionals have been selected for the team responsible for planning the programme of Dance House Helsinki: Faith Tan from Singapore, Mikael Aaltonen from Finland and Pia Krämer from Germany. The selections were affected by the candidates' extensive experience in programme planning, production understanding, international networks and vision.
-"It's great that we got these experts to build the content of the house. The team has a strong understanding of the different operating environments of dance and the opportunities we have at hand," says Matti Numminen, Director at Dance House Helsinki. Read more
here
.
JESPER LARSSON NEW CEO

OF KULTURHUSET STADSTEATERN

IN STOCKHOLM (SE)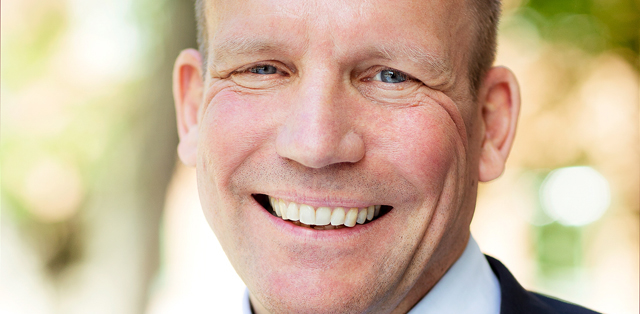 The board of the Kulturhuset Stadsteatern has decided to appoint Jesper Larsson as the new CEO of Kulturhuset Stadsteatern/ Stockholm House of Culture & City Theatre (SE)

Jesper Larsson is currently the CEO of Malmö Live Concert Hall (SE) and has previously been CEO and theater manager for Malmö City Theater and opera producer at The Royal Theater in Copenhagen (DK).
Jesper Larsson is expected to take office in November 2019. Read more
here
.
ICELAND

DANCE COMPANY
- Premiering AION in Gothenburg (SE)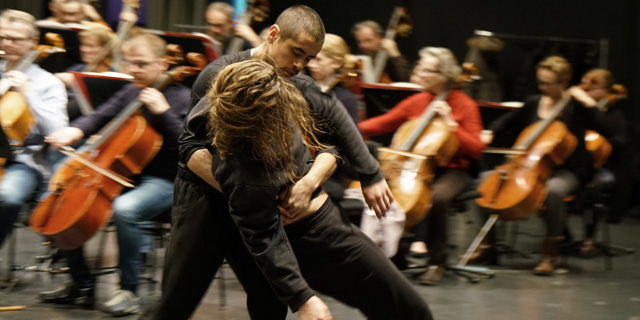 Iceland Dance Company presents a world premiere of a new creation by Erna Ómarsdóttir and Anna Thorvaldsdóttir - both highly acclaimed within their artistic field - at
Point music festival
in Gothenburg (SE) with the Gothenburg Symphony Orchestra on
24 May 2019
. Watch a trailer
here
.
AION is inspired by an abstract notion of time and the journey between dimensions. In AION, Erna Ómarsdóttir choreographer and Anna Thorvaldsdottir composer invite the audience on an otherworldly voyage where music and movement merge in a unique way. For more information, full credits and contact information - please read
here
. AION is a collaboration between Iceland Dance Company, Iceland Symphony Orchestra and Gothenburg Symphony Orchestra.
Find out more about Iceland Dance Company at
madeintheweb.com
CARTE BLANCHE


-
World premieres in Bergen and Oslo, international debut in France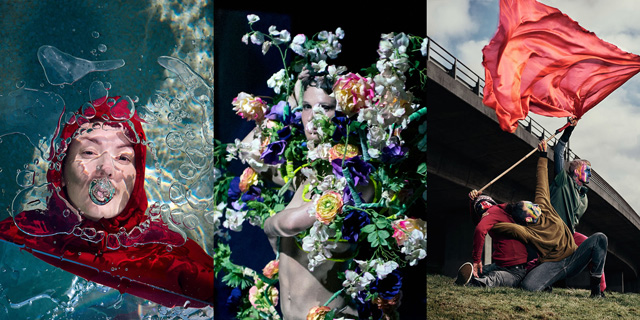 photo: Carte Blanche (collage)

ECHO FLUX – a double bill that focuses on relations between music and dance – premieres at the Bergen International Festival next week and plays

23 – 25, 28 – 30 May 2019

and

1 June 2019

at the company's home venue Studio Bergen. After this run of shows, you can catch Carte Blanche in Paris as the company debut SOUFFLETTE by François Chaignaud internationally at Rencontres Chorégraphiques Internationales De Seine-Saint-Denis Festival at MC93 Bobigny on

12-13 June 2019

.

NOROROCA, the forthcoming collaboration with the Brazilian choreographer Lia Rodrigues, premieres

11 March 2020

at the Norwegian Opera & Ballet. The project will start with a two week workshop where the Carte Blanche dancers will travel to Rio and the favela of Maré where Rodrigues is based. NOROROCA is directly inspired by Rodrigues' own production POROROCA ( 2009), but this cultural exchange between the dancers and choreographer creates a mutual understanding that forms the basis for the new piece.

Read more about Carte Blanche at madeintheweb.com
VIRPI

PAHKINEN


- Performing at Internationale Tanztage in Oldenburg (DE)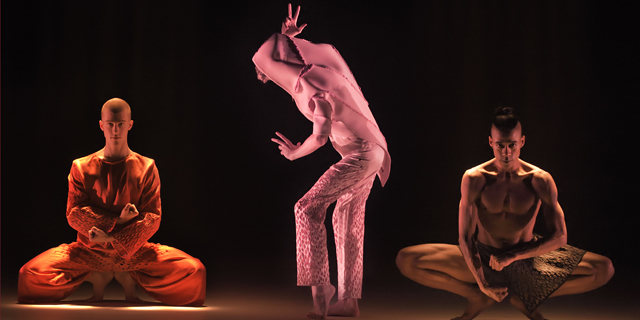 The company will perform the piece
DEEP TIME
on three occasions during the
Internationale Tanztage
in Oldenburg State Theatre (DE)
18-19 May 2019
.
Together with her devoted dance partner Pontus Sundset Granat, Pahkinen will be performing at the historical place Laukko Manor in Finland on
15 June 2019
. Later that same month,
24-30 June 2019
, Pahkinen will show a solo-work as well as participate in a panel discussion during the Bergman Week in Fårö (SE).
Read more about Virpi Pahkinen at
madeintheweb.com
INGUN BJØRNSGAARD

PROSJEKT
- Guest performances in Peru and Italy and touring in Norway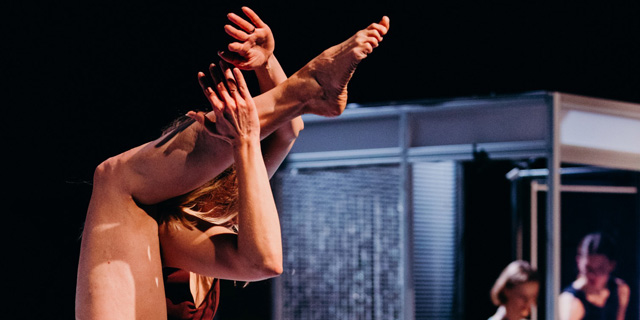 Ingun Bjørnsgaard Prosjekt will perform
NOTES ON FRAILTY
in Lima, Peru, at the 31st edition of
DANZA NUEVA
Festival International de Lima
18-19 June 2019
. NOTES ON FRAILTY will also be performed at Operaestate Festival Veneto,
18 July 2019
in Bassano del Grappa (IT).
As well as international touring, Ingun Bjørnsgaard Prosjekt is selected for
Dansenett
, and will tour extensively in Norway, visiting
Tid for Dans
in Porsgrunn,
RAS
in Sandnes,
Festiviteten
in Haugesund,
Dansefestival Barents
in Hammerfest, the
Culture House
in Tromsø and the
Culture House Mo
, Mo in Rana. More information on upcoming tours and activity
here
.
Read more about Ingun Bjørnsgaard Prosjekt at
madeintheweb.com
GAZ

ART


- Busy touring and rehearsing!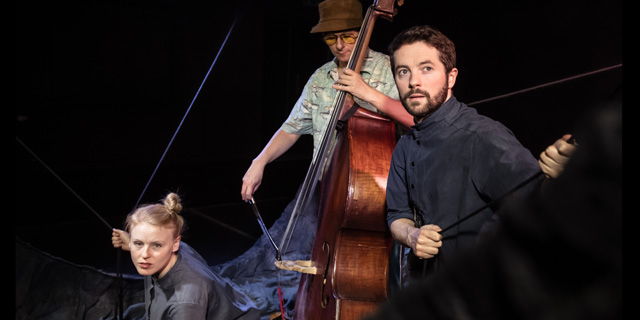 Gazart has just returned from the Danish children's performance festival,
Aprilfestivalen
in Hjørring, where the company presented the performance installation YELLOW BOX, and WHEN I CLOSE MY EYES, a new performance about grief. Both performances are available for touring as well as MAJOR AND MINOR SECRETS, SNOWEYES and GRASS GREEN.
The company starts rehearsals in May on a brand new performance ONE IS A HALF AND TWO QUARTERS - about children of divorce. The performance will premiere at Zangenbergs Teater, January 2020. Read more about Gazart's productions
here
.
In addition to the performance activities, Gazart has been selected for APPLAUS, a project focusing on audience development and is very much looking forward to this research. Read more
here
.
Read more about Gazart at
madeintheweb.com
ALAN LUCIEN ØYEN /

WINTER GUESTS


- Presenting a new world premiere in May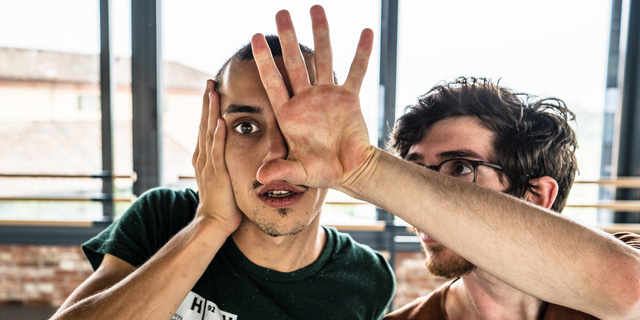 The company winter guests is thrilled about the world premiere of the new creation
STORY, STORY, DIE
on
25 May 2019
at Dansens Hus, Olso (NO). With an amazing cast of 7 international dancers, rehearsing across 4 countries and 2 continents, winter guests are eager to bring this piece to an audience. Don't miss seeing it
25-28 May 2019
at
Dansens Hus
.
STORY, STORY, DIE will open
Julidans Festival
Amsterdam
2-3 July 2019
and close
Tanz im August
Festival in Berlin Aug
29-31 Aug 2019
. Stay tuned for more touring throughout 2020/21!
Find out more about winter guests at
madeintheweb.com
CHARLOTTA

ÖFVERHOLM

& AGE ON STAGE
- Presenting Age on Stage at the Swedish Biennial for Performing Arts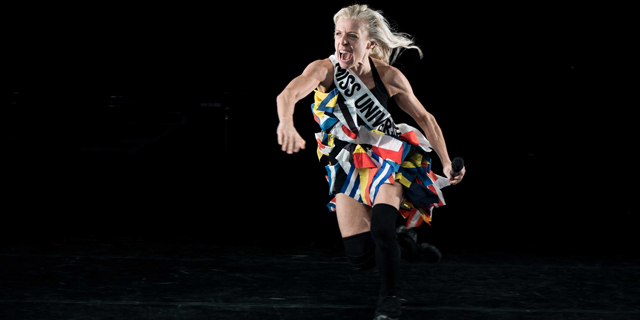 Age on Stage is a project created by the dancer and choreographer Charlotta Öfverholm presenting maturity on stage, questioning the norms in the dance field through international productions with dancers over 45, workshops for people over 65, films, festivals and seminars. At the Swedish Biennial for Performing Arts in Sundsvall (SE)
17 May 2019
the film JUST DANCE will be shown (watch a trailer
here
) and the workshop for people over 65 will be open for everyone.
19 June 2019
Charlotta Öfverholm performs the solo FLEXIBLE WHILE FROZEN and an excerpt of ANTIHESIS with Jan Erik Wikström, dancer in the Royal Swedish Ballet from 1987-2015, at Balettgalan 2019, Kungsbacka Teater (SE). Read more
here
.
Find out more about Charlotta Öfverholm at
madeintheweb.com
TERO

SAARINEN

COMPANY
- TSC to tour Belgium with Helsinki Philharmonic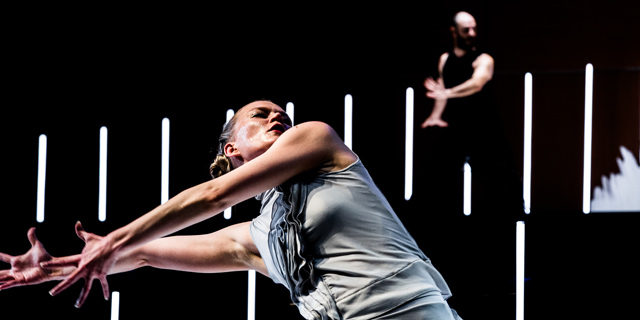 Tero Saarinen Company and the Helsinki Philharmonic Orchestra will perform together in Brussels and Bruges next fall. Tero Saarinen's ZIMMERMAN TRIO originally commissioned by The LA Phil and Helsinki Festival, will be seen at Bozar, Centre for Fine Arts on

10 Oct 2019

and Concertgebouw Brugge on

11 Oct 2019.

TSC dancers Satu Halttunen, Misa Lommi and David Scarantino take the stage with the Helsinki Philharmonic, conductor Susanna Mälkki and cellist Oren Shevlin - just like at the Finnish premiere last fall at Helsinki Music Centre. The tour is part of the Cultural Programme for Finland's Presidency of the Council of the EU.

TSC is currently preparing for the world premiere of its latest creation THIRD PRACTICE with the Helsinki Baroque Orchestra. Work-in-progress open rehearsals will take place in Helsinki at the Finnish National Theatre on

17-18 May 2019

. The world premiere will be at co-production partner Teatro Amilcare Ponchielli, Rassegna di Danza / Festival Monteverdi in Cremona, Italy, on

29 May 2019

. And Finnish premiere will follow at Kuopio Dance Festival in June. The Company will also be touring with BREATH in the summer and fall, to be seen in Germany, Russia, Helsinki and Hong Kong. More information on upcoming performances here.

Find out more about Tero Saarinen Company at madeintheweb.com
DALIJA ACIN

THELANDER
- Performing i Lithuania and the Netherlands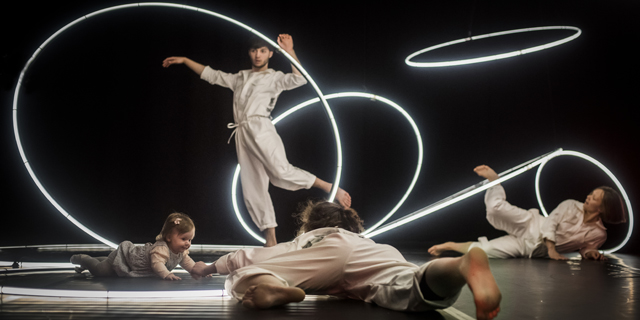 photo: Eglė Sabaliauskaitė
LUMI OR IN THE HEART OF THE LIGHT, Dalija Acin Thelander's new durational performance/installation for babies 0-12 months will be performed in May in Lithuania
17-18 may 2019
in Culture Factory in Klaipeda and 20-22 May 2019 in Chamber theater, Kaunas. For full credits and contact information - please read
here
.
THE GARDEN OF SPIRITED MINDS will be performed in the frame of
BRIK Festival
- Brabants International Children's festival, Breda, the Netherlands on
5-9 June 2019
and Dalija will give a lecture on her practice on
7 June 2019
. More information on upcoming events
here
.
Read more about Dalija Acin Thelander at
madeintheweb.com
ANDERSSON

DANCE


- Selected for the Swedish Biennial for Performing Arts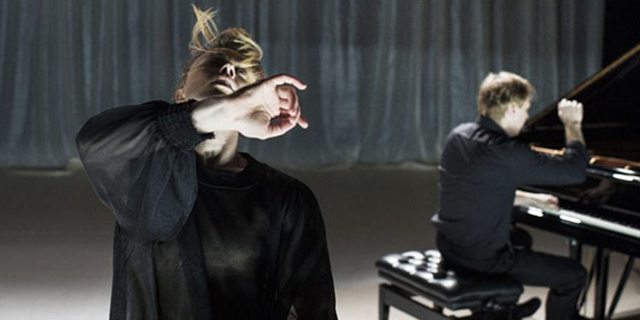 The critically acclaimed work
ALAE
created by Örjan Andersson for Andersson Dance and the Swedish pianist Per Tengstrand is presented at the Swedish Biennial for Performing Arts in Sundsvall (SE)
15 May 2018
. ALAE is based on three Beethoven sonatas, illuminating them in a new way through clashes and encounters with the moving body. The Swedish Biennial for Performing Arts offers a selection of the greatest performances within Swedish theatre, music theatre and dance. To be selected for the Biennial is considered a great honour and an affirmation of artistic quality and/or ground-breaking form.
Andersson Dance presents RONDO in Eric Ericsonhallen in Stockholm (SE)
28-29 May 2019
with open doors 3pm - 7pm, together with the dancers Ida "Inxi" Holmlund and Anton Borgström and the pianists Emma Johansson och John Nalan. In RONDO the two pianists try out their interpretations of Beethoven's sonatas whilst the dancers explore movement material towards the music - all with the classic rondo form as a starting point. Choreography by Örjan Andersson and music by BJ Nilsen and Ludwig van Beethoven. More info
here
.
Read more about Andersson Dance at
madeintheweb.com
JO

STRØMGREN

KOMPANI
- Premiere success at GöteborgsOperan (SE)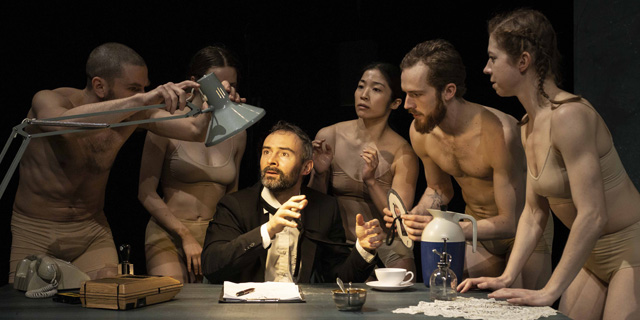 Jo Strømgren created THE MINESTRY OF UNRESOLVED FEELINGS for GöteborgsOperan Danskompani in Sweden, which premiered 12 April 2019. The performance received great reviews and is now touring for school students.
COCO CHANEL is on tour in China this month and will perform in Shanghai and Hangzhou! Following, THE VIRUS will visit Russia and THE ROAD IS JUST A SURFACE to Harstad during the Artic Art festival in June.
THE HOSPITAL will go to Edinburgh Fringe Festival this August with 6 performances. We will also perform both SALVE REGINA, A DANCE TRIBUTE TO THE ART OF FOOTBALL and THE KITCHEN nationally. In addition to our extensive touring list, we are premiering a new children's performance THE TIRED MAN in December, and THE BREAKDOWN in January 2020. See the schedule for more details about tour dates and venues.

Find out more about Jo Strømgren Kompani at madeintheweb.com
RECOIL

PERFORMANCE

GROUP
- Performing at two major Danish festivals in May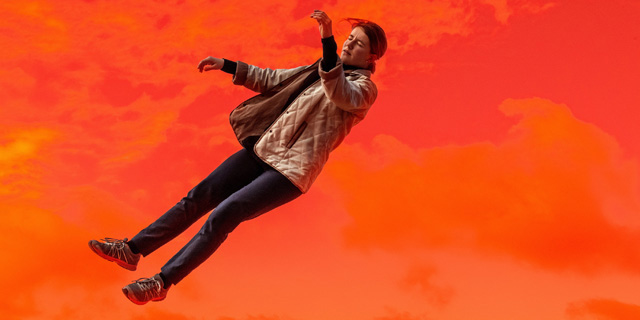 Recoil presents the civic-engaging choreographic installation
EXTENDED FALLS TO HUMANITY
at two major festivals in Denmark, at
CLICK Festival
19 May 2019
and
CPH Stage festival
in Copenhagen
28-29 May 2019.
EXTENDED FALLS TO HUMANITY is about people – and about being human in the community where the performance takes place, providing you with a physical, visual and musical rediscovery of the local community and the local town hall.
The company will also be touring
MASS – BLOOM EXPLORATIONS
and
STEREO
. More information on upcoming performances
here
.
International tour MASS - BLOOM EPLORATIONS:
14-16 May 2019
Swedish Biennial for Performing Arts
(SE),
19-21 July 2019
Welcome to the Village (NL),
13-14 Aug
2019
Ringkøbing (DK),
3-4 Sept 2019
Kiasma Theatre (FI),
12-16 Sept 2019
PlatformaFesetival (LT),
13-15 Feb 2020
The Nordic House, Faroe Islands (FO).
International tour STEREO:
6-7 July 2019
Festival Danza Nueva (PE).
Read more about Recoil Performance Group at
madeintheweb.com
ZERO

VISIBILITY

CORP.
- Visiting Spain, Austria, France, Italy and Belgium...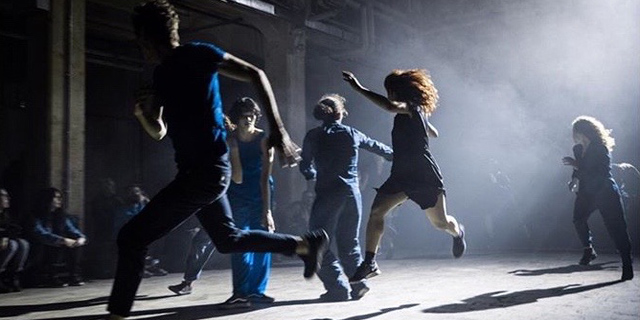 The spring tour of
FROZEN SONGS
to San Sebastian (ES), Rome (IT), Austria (AT) will culminate medio June at Theatre National de Chaillot in Paris (FR) performing 3 shows
12–14 June 2019.
The touring season of FROZEN SONGS will open again with performing at Dansens Hus, Oslo (NO) as part of the programme for "Oslo Green Capital 2019", then continue to Oriente Occidente Dance Festival, Rovereto (IT) performing
7 Sept 2019
, to continue to Belgium and perform at Kortrijk Theater
23 Oct 2019
.
Artistic Director, Ina Christel Johannessen is busy this spring with new creations. After just returning from Florence where she staged the ZVC creation
IL LUNEDI
at Fabbrica Europa, she is now starting rehearsals for the upcoming creation WHEN MONDAY CAME which is premiering at Dansens Hus, Oslo (NO) ultimo January 2020.
Read more about Zero Visibility Corp at
madeintheweb.com
INGRID

OLTERMAN

DANS
- Performing at ZEBU SpringFestival in Denmark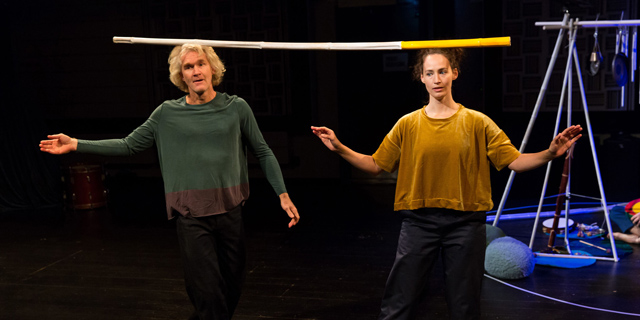 Ingrid Olterman Dans is doing 90 performances for children in Sweden and abroad this spring. The next international performance will take place
25-26 May 2019
at
ZEBU SpringFestival
, an international children's theatre festival in Copenhagen (DK). The company will perform their latest piece ÖAR (ISLANDS), an interactive dance and music performance for children from 3 years old. In February the company participated with the same performance ÖAR (ISLANDS) in the international festival, Festival Visioni di futuro arranged by Assitej, in Bologna (IT). For full credits and contact information - please read
here
.
Read more about Ingrid Olterman Dans at
madeintheweb.com
CLAIRE

PARSONS

CO.
- Starts rehearsing the new production SOONSWOON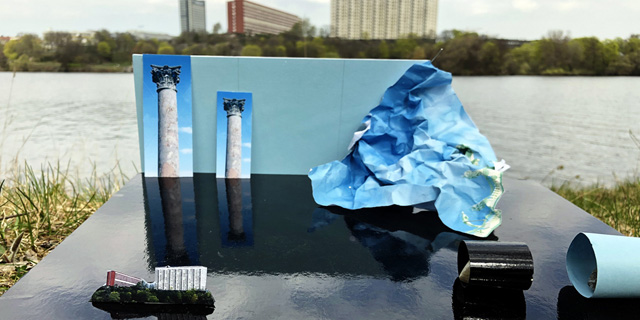 Claire Parsons Co. starts rehearsals for SOONSWOON, a new production in residency at Haninge Culture House in Stockholm (SE). The performance is aimed for an audience from 10 and up, featuring dance, soft circus, some singing and mime. Premiere
6 Sept 2019
at Haninge Kulturhus and also playing
7, 9, 10 and 11 Sept 2019.
Read more about Claire Parsons Co. at
madeintheweb.com
IL

DANCE
- Presenting ROYAL as part of the Swedish Biennial for Performing Arts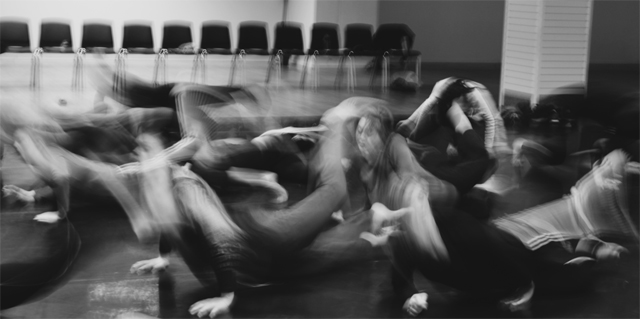 ROYAL choreographed by Israel Aloni together with the cast of New Education for Contemporary Dance, examines how humans negotiate territory and are mobilised by their pursuit of power and control in a social context. The piece will be presented on
17 May 2019
as part of the Swedish Biennial for Performing Arts 2019. More information
here
. ilDance's Production Co-ordinator, Anna Henriksson, will be present at the Biennale
14-17 May 2019
. Contact Anna
here
.
1001 LIGHTS is new performative act by and with Israel Aloni. Aloni interrogates both the origin and the significance of gender imbalances and the use of fire in the Jewish rituals of welcoming the Shabbat, the Jewish holy day. The performance takes place on
15 June 2019
at the Jewish Museum in Melbourne (AU).
Read more about ilDance at
madeintheweb.com
ZOË

POLUCH


- Performing at MAI in Montreal
RADIO III by Elisa Harkins, Zoë Poluch and Hanako Hoshimi-Caines is performed at
MAI in Montreal
(CA)
3-5 June 2019.
RADIO III combines sculpture, sound and the body. It is a dance performance, a triptych of wallpaper, a perverse triangle of shifting power that seeks to be unfaithful to Minimalism's recognizable aesthetic and its claim to so-called 'neutrality'.
Elisa Harkins is a Native American (Cherokee/Muscogee) composer and artist interested in unearthing and retelling Indigenous histories. Hanako Hoshimi-Caines is a dancer and choreographer based in Montréal. Zoë Poluch, originally from Canada, is now based in Stockholm moving through different institutions and independent groupings dedicated to dancing and thinking choreography together.
Read more about Zoë Poluch
here
.
This month's premieres of companies participating at

madeintheweb.com

are:



23 May 2019,

ECHO FLUX, Carte Blanche (NO)


24 May 2019,

AION, Iceland Dance Company (IS)
25 May 2019 , STORY, STORY, DIE, Alan Lucien Øyen / winter guests (NO)
All the best from Åsa Edgren, Anna Diehl & Titti Grahl/Loco World

MADEIN-THEWEB.COM

, and all our joint members.
FOLLOW US


on
Facebook
&
Twitter
MADE IN the web
www.madein-theweb.com a website displaying Nordic performing arts intended for an international audience.
MADE IN the web is an initiative created by Loco World with the intention to increase the visibility for Nordic performing arts. Loco World/MADEIN is an organisation supporten by the Swedish Arts Counsil for its international activities.

MADE IN the web
Loco World, Järnvägsgatan 36, SE-131 54 Nacka, Sweden
Phone: +46 (0)73 324 11 14, email:info@madein-theweb.com, internet: www.madein-theweb.com