RECOIL

PERFORMANCE GROUP
- Performing at town halls with new piece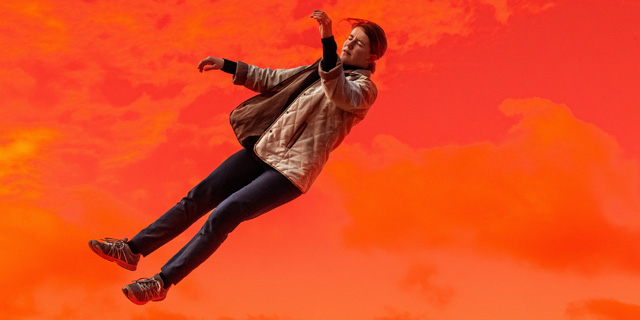 Recoil performance group
presents a new site-specific, interactive choreographic piece,
EXTENDED FALLS TO HUMANITY
in April and May 2019, as part of
the membrane project.
EXTENDED FALLS TO HUMANITY is a civic engaging choreographic installation, that has the citizen as its focus, and takes place at town halls. Based on local stories, the performance deals with dreams and fears for our shared future.
Danish tour:
1-3 April 2019
Ringkøbing-Skjern Rådhus (DK),
18-19 May 2019
CLICK Festival, Elsinore (DK),
28-29 May 2019
CPH Stage Festival, Copenhagen (DK).
Recoil performance group will also tour with the second part of the Membrane Project
MASS – BLOOM EXPLORATIONS

:
14-16 May 2019
Scenkonstbiennale, Sundsvall /Härnösand (SE)
19-21 July 2019
Welcome to the Village Festival, Netherlands,
12-20 Aug 2019
Ringkøbing (DK), exact dates TBC,
3-8 Sept 2019
Kiasmatheater, Helsinki (FI),
12-17 Sept 2019
Plartforma Festival, Lithuania.
Find out more about Recoil performance group at
madeintheweb.com
SU-EN

BUTOH

COMPANY
- New work premieres at Dansens Hus in Stockholm (SE)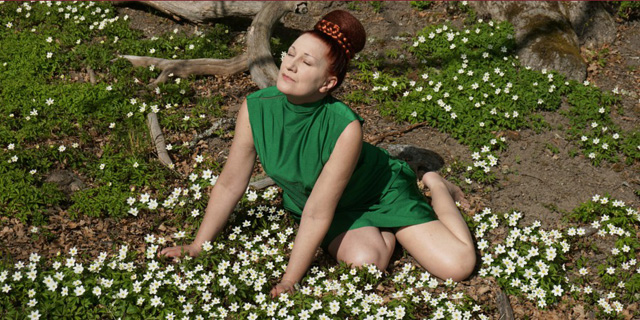 IKI means life, breathing, living... SU-EN Butoh Company's latest performance IKI breathes nature's tremendous change. It produces sublime, aesthetic and absurd bodies, in a stage design that can be a garden, a forest, a stable or a compost. On
10-11 april 2019
SU-EN Butoh Company is premiering the ensemble version of IKI at
Dansens Hus
in Stockholm (SE) with 5 dancers and voice artist Nuria Divi. For full credits and contact information - please read
here
.
Find ut more about SU-EN Butoh Company at
madeintheweb.com
INGUN BJØRNSGAARD

PROSJEKT
- Performances in Norway, Germany, Peru and Italy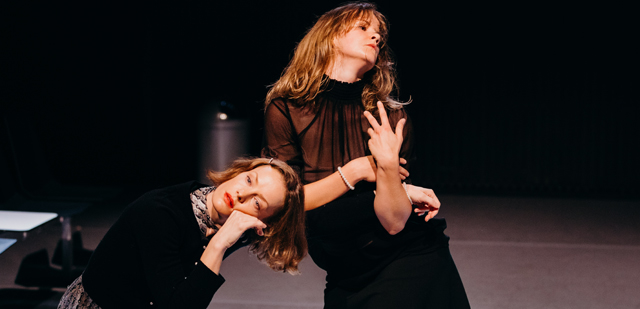 Ingun Bjørnsgaard Prosjekt will perform NOTES ON FRAILTY in Lima, Peru, at the 31st edition of DANZA NUEVA Festival International de Lima,
18-19 June 2019
. NOTESON FRAILTY will also be performed at
Operaestate
Festival Veneto, on
18 July 2019
in Bassano del Grappa, Italy.
First off
NOTES ON FRAILTY
and
A LIST OF THINGS HE SAID
will be performed as a double-bill, on
20 April 2019
at
Theater Bremen.
Followed by Ingun Bjørnsgaard's new work
MÜNCHEN-TRILOGIEN
for The Norwegian National Opera and Ballet on
25 April 2019.
More information on upcoming tours and activity
here
.
Read more about Ingun Bjørnsgaard Prosjekt at
madeintheweb.com
ANDERSSON DANCE

AND SCOTTISH ENSEMBLE
- Swedish premiere and tour in March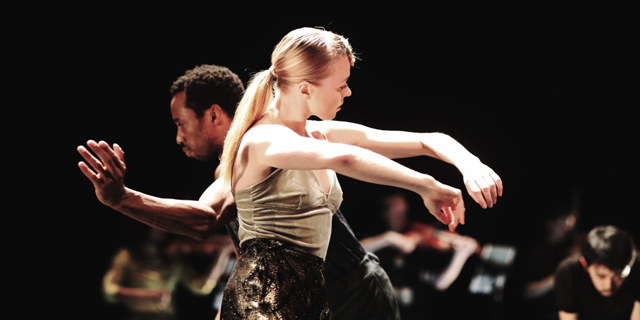 Fusing music and movement, musicians and dancers, PRELUDE - SKYDIVING FROM A DREAM is the second collaboration between contemporary dance company
Andersson Dance
(SE) and pioneering string orchestra
Scottish Ensemble
(UK). Combining astute, inquisitive choreography with razor-sharp live musical performance, PRELUDE - SKYDIVING FROM A DREAM takes three rich pieces of music that push at the boundaries and restrictions of artistic expression and creates something entirely new – a dark, pulsating playground of ideas teeming with the paradoxes grooved into the edges and corners of the human subconscious.
Tour in Sweden in March 2019:
19 March 2019
Dansstationen
, Malmö,
20 March 2019
Kungsbacka Teater,
Kungsbacka,
22-23 March 2019
Dansens Hus,
Stockholm,
25 March 2019
Vara Konserthus,
27 March 2019
Västerås Konserthus
.
"You leave feeling as if you have gorged on the very stuff of life. Chaos, calm, disharmony, beauty, fear, connection, isolation – it's all here, conveyed through music, movement or both.
" The Scotsman
Read more about Andersson Dance at
madeintheweb.com
GÖTEBORGSOPERANS

DANSKOMPANI


- Explosive and poetic dance in LIFE'S A SHOW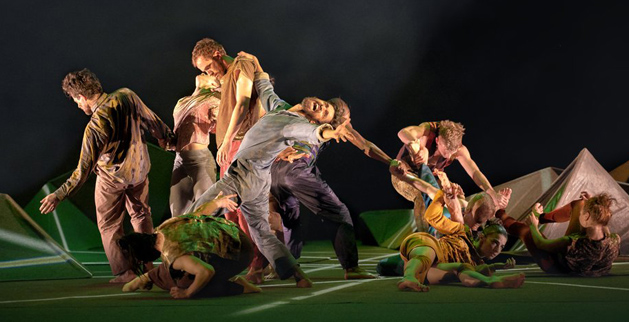 GöteborgsoperansDanskompani presents two world premieres: VALLEY by Spanish choreographer Marina Mascarell and CONTEMPORARY DANCE by Britain-based Hofesh Shechter. A luminous world premiere which combines the political, intimate poetry of Marina Mascarell with the explosive energy from the unpredictable Hofesh Shechter. World premiere
15 March 2019.
Runs until
14 April 2019
. More info
here
.
Find out more about Göteborgsoperans Danskompani at
madeintheweb.com
TERO

SAARINEN

COMPANY
- TSC is moving, new space at Cable Factory
photo: Kuvatoimisto Kuvio Oy / Martin Sommerschieldttu

Tero Saarinen Company will relocate to the Cable Factory in Helsinki. A 200 square meter fully equipped dance studio as well as TSC office and technical storage facilities are under renovation. The opening of the new TSC space is planned for summer 2019. Once an industrial complex producing cables, the Cable Factory is the biggest and most diverse cultural centre in Finland. It currently houses 3 museums, 10 galleries, and a large number of dance organizations, art schools, artists, bands and other creative industry companies. It is also the location of Dance House Helsinki, scheduled to open in 2021.

The new space will cater well to TSC's growing activities. In addition to touring and presenting its work in Helsinki, the company's key operations include international co-productions, a teaching programme focused on TERO Technique, presenting international dance companies in Helsinki and community outreach projects.

Find out more about Tero Saarinen Company at madeintheweb.com
VIRPI

PAHKINEN
- Performing in Sweden, Germany and Latvia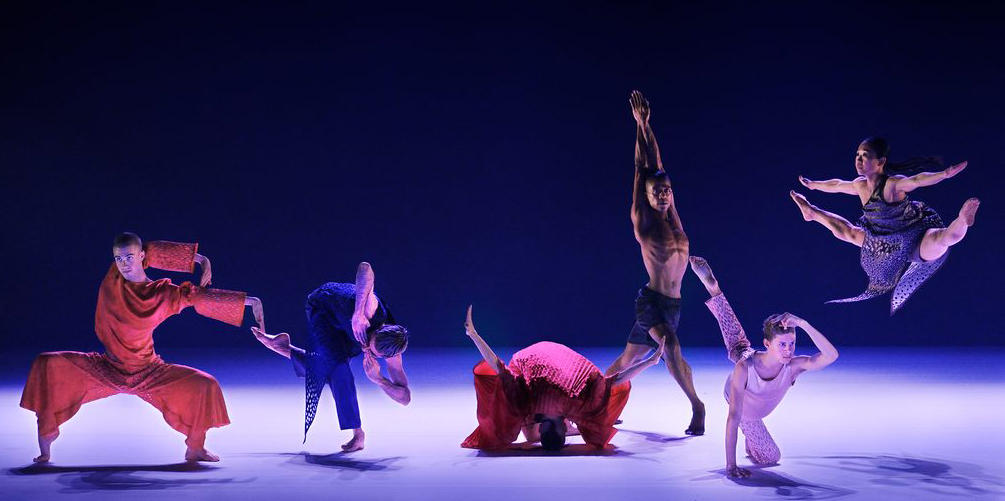 At the end of March, Virpi Pahkinen will be performing her piece ICHOS/FOLD at
Södertälje Stadsscen
(SE)
. The company will have its Germany premiere with DEEP TIME at
Bonn Opera House
on
4 April 2019
. In May, DEEP TIME will also be performed on three occasions at the
Internationale Tanztage
in Oldenburg State Theatre (DE). In September, the DEEP TIME production travels to Latvia to perform at the
Great Amber Concert Hal
l in Liepāja. Contact
the company
for more information on upcoming performances.
Read more about Virpi Pahkinen at
madeintheweb.com
CHRISTINA

TINGSKOG


- On tour with several productions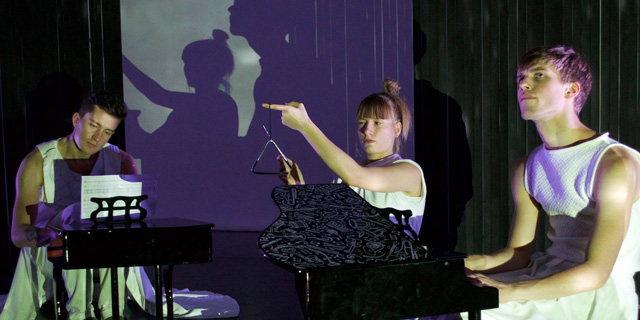 photo: Christina Tingskog
Christina Tingskog's new work
LIFELINES
premiers at Dunkers Kulturhus in Helsingborg (SE) on
18 March 2019,
running until
23 March 2019.
This norm creative production includes junior and senior citizens together on stage with the professional dancers. UNDER CONSTRUCTION, for ages 8-15 and for children with special needs aged 7-18 is shown in Gothenburg
1-14 April 2019
and the production will be on tour in Uppland and Värmdö (SE) this fall.
SORRY SAID THE MOON is a modern dance musical for children 4-9 years old showing in Piteå, Arvidsjaur and Kiruna (SE) in May 2019. This production exists in two versions for the different age groups but with the same performers and the same plot and PROBABLY IMPROBABLE is performed for children 10 years and up. It´s a game for all ages inspired by quantum mechanical concepts applied to everyday life and movements. Please
contact the company
for more information about upcoming dates and venues.
Find out more about Christina Tingskog at
madeintheweb.com
DALIJA ACIN

THELANDER
- New piece premieres in April in Lithuania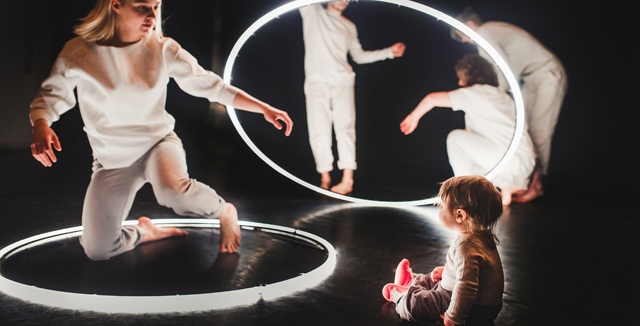 photo: Eglė Sabaliauskaitė
Dalija Acin Thelander will premiere her new durational performance/installation for babies 0-12 months LUMI OR IN THE HEART OF THE LIGHT, on
18 April 2019
, in Klaipeda, Lithuania.
LUMI is conceived as a surreal, celestial-like, minimalistic performance/installation. It invites its audience to wander and explore its ethereal sphere, to drift among luminous objects responsive to touch and movement, to surrender to curious sensations. It explores the possibilities of an event-world rather than an object world - something more dynamic and relatively unpredictable. It aims at diverse sensory experiences and a heightened sensitivity towards the immediate physicality of the world by interlacing movement, dance, music, visual art and light design. The performance is co-produced by Šeiko šokio teatras, Klaipeda, Lithuania. For full credits and contact information - please read
here
.
Read more about Dalija Acin Thelander at
madeintheweb.com
ZERO

VISIBILITY

CORP.
- Visiting Austria and France with FROZEN SONGS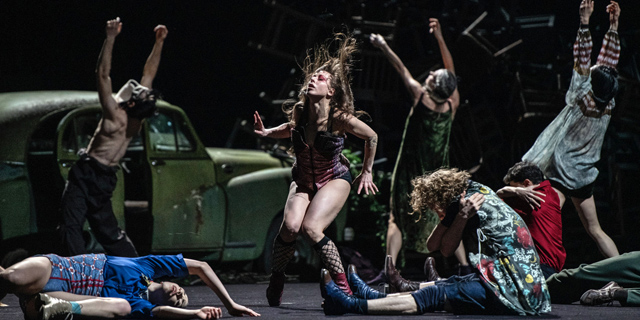 The winter tour of FROZEN SONGS continues in March to Bregenz (AT) with the opening of Bregenzer Frühling, after two successful performances earlier this winter at Teatro Eugene Victoria, San Sebastian (ES) and Equilibrio Contemporary Dance Festival, Rome (IT). The Frozen Songs tour will this season end in Paris (FR) at Theatre National de Chaillot performing 3 shows

12-14 June 2019

.

ZVC artistic director Ina Christel Johannessen recently premiered RITES OF SPRING at The Norwegian National Opera, and continues to develop new creations - starting in Florence and Fabbrica Europa with shows

4- 6 May 2019

, and ultimo May starting rehearsals of her upcoming creation WHEN MONDAY CAME with a full ZVC team, which will be premiering in January 2020 at Dansens Hus, Oslo (NO).

Find out more about zero visibility corp. at madeintheweb.com
ALAN LUCIEN ØYEN /

WINTER GUESTS


- Working on a new piece premiering in April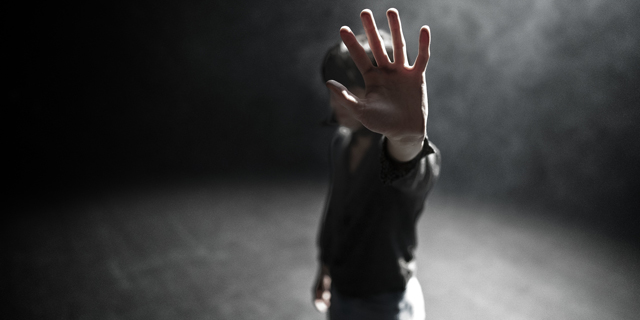 winter guests will spend April working on their new creation with a residency in the beautiful Moncalvo, Italy! They are eager to get this fantastic cast of dancers in the same room and get the project in full swing. They will continue rehearsing in both Berlin and Oslo up until the premier at
Dansens Hus
Oslo (NO) on
25-28 May 2019
. This piece will then tour to Amsterdam as part of Julidans
2-3 July 2019
and will close the festival Tanz im August in Berlin
29-31 Aug 2019
.
Read more about winter guests at
madeintheweb.com
GUNILLA

HEILBORN
- New work premieres in March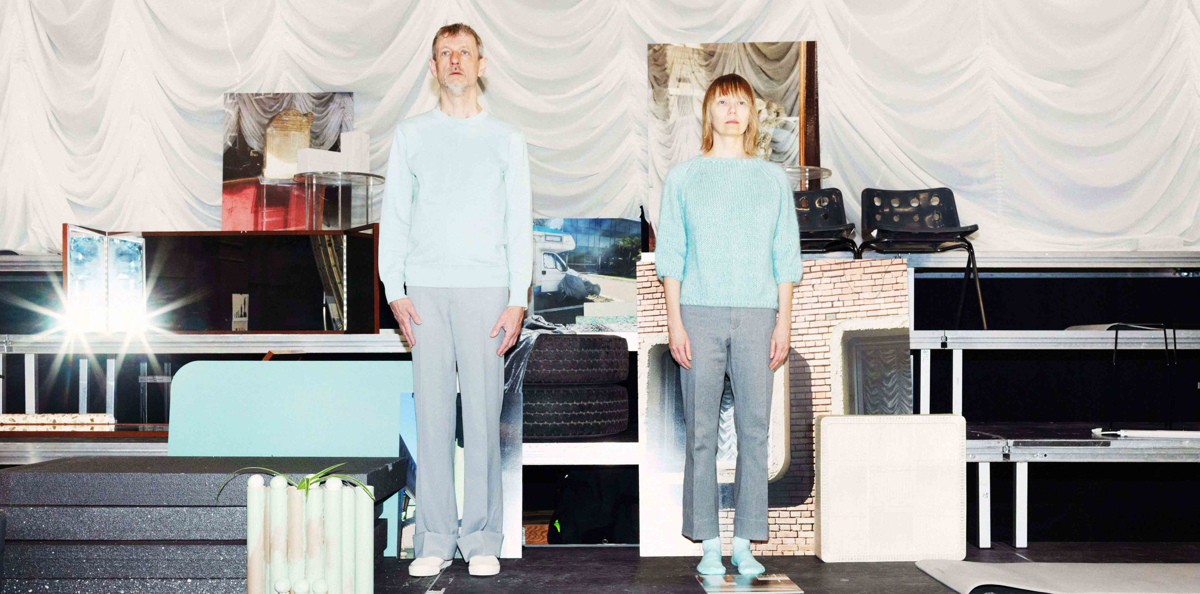 Gunilla Heilborn's latest work MONUMENT premieres at
Turteatern
in Stockholm (SE)
22 March 2019
and is shown until
11 April 2019.
Combining the futile attempts to stage the fragments of an ancient play by Aristophanes with a visit to a Monument Research Center, this production will guide the audience through the construction and deconstruction of monuments. Using documentary collected texts as well as complete fiction, our two guides K and L will take us through facts, images and stagings with the help of a choir commenting the outline in the way a Classical Greek choir would do. MONUMENT is a coproduction with Turteatern (SE) and part 3 in The Memory Theatre trilogy. More info at
the artist's website
.
Find out more about Gunilla Heilborn at
madeintheweb.com
CHARLOTTA

ÖFVERHOLM

& AGE ON STAGE
- New work and new seminars at Dansens Hus (SE)
Charlotta Öfverholm's new piece
PROSTHESIS
premieres at Dansens Hus in Stockholm (SE)
25-27 April 2019
. PROSTHESIS is a surreal tragicomedy placed in a hotel lobby, where the deepest secrets will be revealed, where the Gods and Gurus are trying to get followers and where humanity is in danger. With a language that crosses artistic boarders with fast changes between humour and darkness, dance, text and live music.
Charlotta Öfverholm is the creator of FUCKING BURN IT – AGE ON STAGE, a big festival about age and dance 2015, since then running
AGE ON STAGE
with seminars, performances, films, workshops with mature dancers from all over the world - this time at Dansens Hus in Stockholm
27 April 2019
. AGE ON STAGE has invited doctors, sports scientists and therapists from all over the world, who are exchanging non-functional bodyparts and giving extraordinary rehab to dancers and athletes. How can one keep dancing forever? Read more
here
.
The film DANCE OR DIE about Charlotta Öfverholm by filmmaker Anders J Larsson is showing at the
Bold Dance festiva
l
in Australia on
16 March 2019
. Watch a trailer
here
.
Find out more about Charlotta Öfverholm at
madeintheweb.com
CLAIRE

PARSONS

CO.
- Off to Cuba!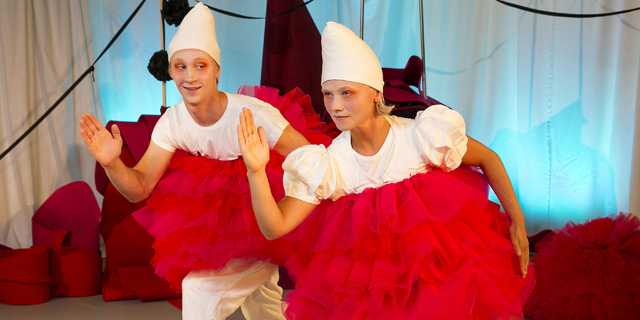 Claire Parsons Co. visits Havana, Cuba
15-23 March 2019
to perform
MARMELAD
at the festival
Transitos Habana - Scandinavian cultural days.
MARMELAD premiered in 2013 and has since then performed over 500 shows and been invited to fifteen countries. Transitos Habana offers performances, workshops, and lectures and Claire Parsons holds a choreographic residence with the Cuban dance group Danza Teatro Retazo. Read more
here
. Find out more about dates and venues for upcoming tours
here
. Get in touch with the company
here
.
Read more about Claire Parsons Co. at
madeintheweb.com
IL

DANCE


- Two new premieres and a tour with iCoDaCo
The International Contemporary Dance Collective 2018-2020 (iCoDaCo) collecive perform the new work titled IT WILL COME LATER in Säter, Stockholm and Gothenburg (SE) this March and April. The piece is the outcome of the collective effort of the six international artists involved and it is a collaboration between artists and organizations in Sweden, Wales, Poland, Hungary and Hong Kong. Read more
here
.
Touring dates in Sweden:
26 March 2019
Folkets Hus, Säter
,
28-29 March 2019
Dansmuseet, Stockholm
,
1 April 2019
Stora Teatern, Gothenburg.
Israel Aloni will premiere a new solo work, MY BODY MY NATION, on
25 March 2019
at The Bristol Old Vic in the UK. The piece is a one-person, multidisciplinary performative act which examines the ownership over the physical body from a social, political and ethical standpoint. Read more
here
. ROYAL, a new work by Israel Aloni with the students from New Education For Contemporary Dance at Härnösands Fölkhögskolan in Härnösand (SE) will also premiere this month. The work was made in cooperation with Danseteljén, a new initiative for contemporary dance projects with young artists and will have a full performance season for schools and young audiences. Tickets
here
.
Read more about ilDance at
madeintheweb.com
All the best from Åsa Edgren, Anna Diehl & Titti Grahl/Loco World MADEIN-THEWEB.COM, and all our joint members.

FOLLOW US


on
Facebook
&
Twitter
MADE IN the web
www.madein-theweb.com a website displaying Nordic performing arts intended for an international audience.
MADE IN the web is an initiative created by Loco World with the intention to increase the visibility for Nordic performing arts. Loco World/MADEIN is an organisation supporten by the Swedish Arts Counsil for its international activities.

MADE IN the web
Loco World, Järnvägsgatan 36, SE-131 54 Nacka, Sweden
Phone: +46 (0)73 324 11 14, email:info@madein-theweb.com, internet: www.madein-theweb.com