INGUN BJØRNSGAARD

PROSJEKT
- A busy year ahead!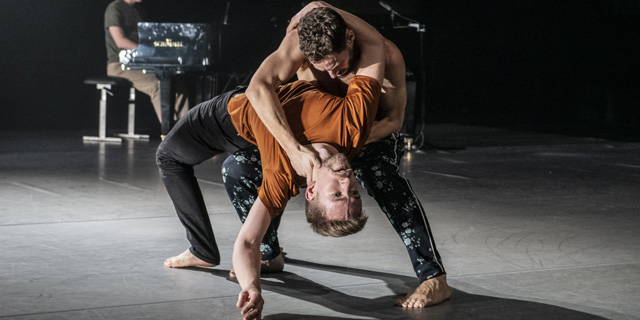 Ingun Bjørnsgaard Prosjekt is facing a busy year. Coming up is a new world premiere at
Dansens Hus
in Oslo (NO) in fall 2019, and extensive national and international touring. First off is
Theater Bremen
in Germany
20 April 2019
performing both
NOTES ON FRAILTY
and
A LIST OF THINGS HE SAID
as part of the renowned festival
Jazzahead
. More information on upcoming tours and activity
here
.
On 25 April 2019
artistic leader and choreographer Ingun Bjørnsgaard premieres a new work for The Norwegian National Opera and Ballet,
MÜNCHEN-TRILOGIEN
, exploring three female characters of Ibsen.
In February IBP is present at the Performing Arts Meeting in Yokohama (
TPAM
) as part of the Norwegian delegation.
13 Feb 2019
there was a
presentation
of the Company and other selected Norwegian Artists and Companies, organized and supported by
PAHN
(Performing Arts Hub Norway).
Read more about Ingun Bjørnsgaard Prosjekt at
madeintheweb.com
ANDERSSON DANCE

AND SCOTTISH ENSEMBLE
- On tour with PRELUDE - SKYDIVING FROM A DREAM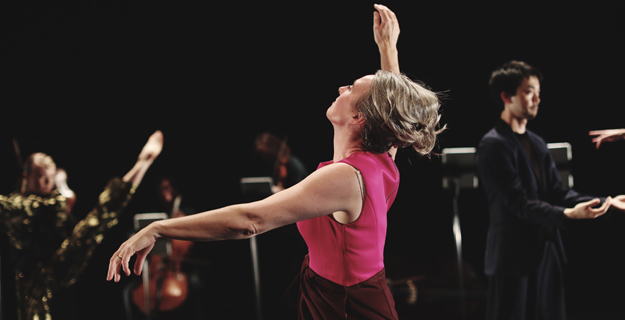 Fusing music and movement, musicians and dancers, PRELUDE - SKYDIVING FROM A DREAM is the second collaboration between contemporary dance company
Andersson Dance
(SE) and pioneering string orchestra
Scottish Ensemble
(UK). Combining astute, inquisitive choreography with razor-sharp live musical performance, PRELUDE - SKYDIVING FROM A DREAM takes three rich pieces of music that push at the boundaries and restrictions of artistic expression and creates something entirely new – a dark, pulsating playground of ideas teeming with the paradoxes grooved into the edges and corners of the human subconscious. Featuring preludes from Lutoslawski's Preludes and Fugue for 13 Solo Strings and excerpts from J.S.Bach's The Art of Fugue, the production builds to the climactic performance of Beethoven's Grosse Fugue. Scottish Ensemble musicians are pushed to the limits of creative expression as performers as they are choreographed alongside three dancers, creating a palette of sight and sound that gleams with the grotesque and the glittering, the rational and the absurd.
Tour in Sweden in March 2019:
19 March 2019
Dansstationen
, Malmö,
20 March 2019
Kungsbacka Teater,
Kungsbacka,
22-23 March 2019
Dansens Hus,
Stockholm,
25 March 2019
Vara Konserthus,
27 March 2019
Västerås Konserthus
.
"You leave feeling as if you have gorged on the very stuff of life. Chaos, calm, disharmony, beauty, fear, connection, isolation – it's all here, conveyed through music, movement or both.
" The Scotsman
Read more about Andersson Dance at
madeintheweb.com
GÖTEBORGSOPERANS

DANSKOMPANI


- Premiering a new work by Marina Mascarell and Hofesh
Shechter
A luminous world premiere which combines the political, intimate poetry of the Spanish choreographer Marina Mascarell with the explosive energy from the unpredictable Israeli/British choreographer Hofesh Shechter - in their first work for GöteborgsOperans Danskompani, LIFE'S A SHOW is shown
15 March – 14 April 2019
at Göteborgsoperans´s main stage. More info
here
.
Find out more about Göteborgsoperans Danskompani at
madeintheweb.com
TERO

SAARINEN

COMPANY
- MORPHED back on tour!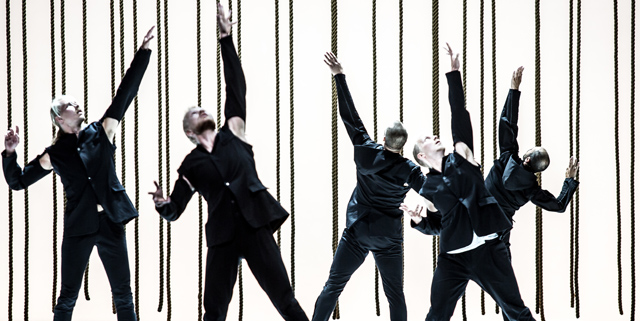 MORPHED, Tero Saarinen's internationally praised choreography for seven male dancers featuring music by Esa-Pekka Salonen, is back on the road. Since its creation in 2014, MORPHED has toured extensively in North America, Asia and Europe, with perfomances at among others The Joyce (New York), Chaillot (Paris), Saitama Arts Theatre (Greater Tokyo) and Royal Festival Hall (London). This season's first performance is in France, on

4 April 2019

at Théâtres en Dracénie, Festival l'Imprudanse.

TSC's winter intensive 2019 with focus on repertoire will take place in Helsinki on

18 - 22 Feb 2019

. The course gives a comprehensive overview of TERO Technique. In July, Tero Saarinen will be the featured choreographer for contemporary repertoire in The Finnish National Opera and Ballet's Summer Intensive 2019. Attendees will have daily classes in TERO Technique and Saarinen's repertoire. TSC has collaborated regularly with the FNOBS since 2015.

Find out more about Tero Saarinen Company at madeintheweb.com
ART

OF SPECTRA


- A new piece premieres in March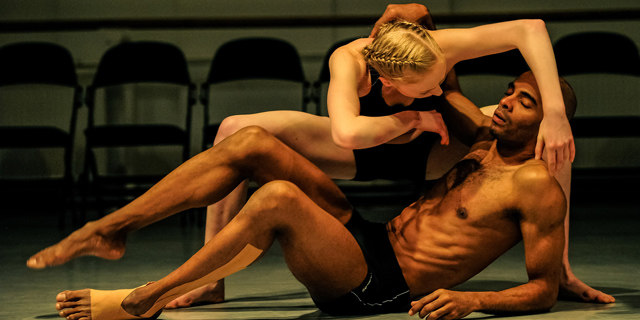 Art of Spectra's new piece TENSION will premiere at Teater Halland, Varberg (SE) on
28 March 2019.
TENSION is also shown at the Horizont International Dance Festival, Miskolc, Hungary on
23 April 2019
and at Estrad, Södertälje (SE)
27 April 2019.
Read about TENSION
here
.
Peter Svenzon, artistic director of Art of Spectra, has recently created the work
PERSONA
for Ballett Chemnitz (DE). PERSONA was premiered on
18 Jan 2019
and was greeted with critical acclaim. The piece is shown at Ballett Chemnitz on
21, 24 Feb, 4 March
,
25 April
and
9 May 2019
.
"PERSONA is an intimate piece. PERSONA gives the dancers a voice, their voice."
/
Tanznetz.de
"This is an exciting, relevant piece."
/Freie Presse
Read more about Art of Spectra at
madeintheweb.com
DALIJA ACIN

THELANDER
- Performing at the Krokusfestival (BE) and at WELD (SE)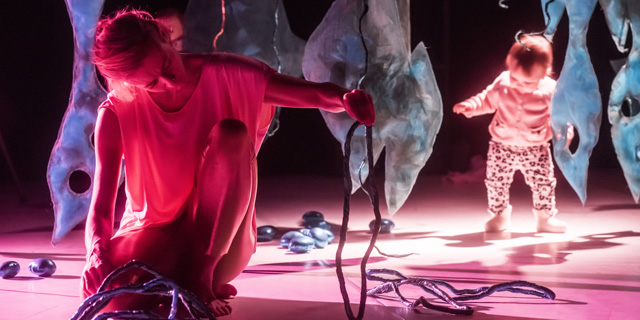 THE GARDEN OF SPIRITED MINDS, Dalija Acin Thelander's durational installation based performance for babies 0-12 months will be at the
Krokusfestival
in Hassel (BE)
3-4 March 2019
and at
Weld
, Stockholm (SE) on
27-28
and
30-31 March 2019
. This performance proposes to its audience a multi-sensorial experience within the immersive environment and invites them to freely enjoy it at the time which suits them the best, and as long as it suits them, within the 6 hours of running time.
Dalija is invited by
Starcatchers
, Scotland's National Arts & Early Years Organisation, to lead a 5 day lab within which she will share her practice for babies and work with local and international artists, in Edinburgh (UK)
11-15 March 2019
. More information on upcoming performances and lectures/workshops at
the artist's website
.
Read more about Dalija Acin Thelander at
madeintheweb.com
JO

STRØMGREN

KOMPANI
- Two new premieres this spring!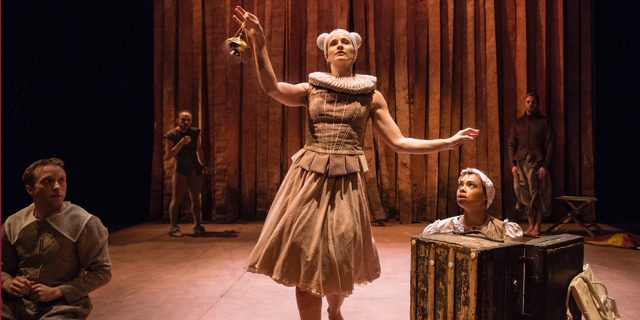 Jo Strømgren Kompani started off the year with three new sold out performances of A ROAD IS JUST A SURFACE at the Norwegian Opera and Ballet in January. Next to be seen at the Artic Arts Festival in Harstad (NO)

27 July 2019.


Spring highlights include two new international premieres. On

1 Feb 2019

SALVE REGINA with Bern Tanzcompanie, and on

1 March 2019

a new premiere with the famous German Puppentheater Halle with the production COCO CHANEL. Jo Strømgren Kompani will also go on a long school tour with THE KITCHEN in Norway, THE VIRUS will tour in Russia and A DANCE TRIBUTE TO THE ART OF FOOTBALL will perform during Dansens Dager in Halden, Norway

27 Apr 2019

. Take a look at the company's website for a full list of available productions here.

Read more about Jo Strømgren Kompani at madeintheweb.com
ALAN LUCIEN ØYEN /

WINTER GUESTS


- Two upcoming projects in Asia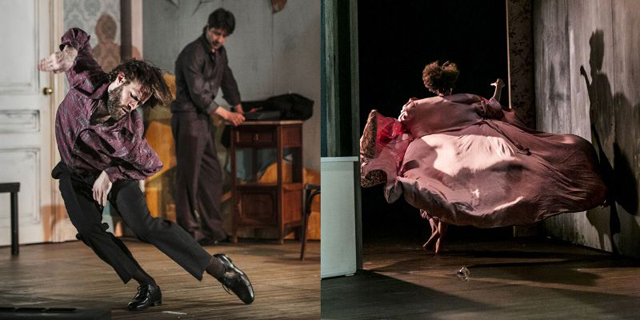 After spending the past six weeks on a research trip in Asia, winter guests is pleased to announce two upcoming projects for 2020/2021 - one in collaboration with The West Kowloon Cultural District Hong Kong and one with The National Theater & Concert Hall in Taipei. The company is very grateful for these partnerships and eager to start working on the productions. Artistic director Alan Lucien Øyen will end the trip representing winter guests as part of the Norwegian delegation at TPAM in Yokohama before heading back to Europe.
If you are in London – make sure to see Alan's piece BON VOYAGE, BOB for Tanztheater Wuppertal Pina Bausch at
Sadler's Wells
22-25 Feb 2019
! Alan is very honored to work with such a legendary company and this show is not to be missed! Watch a trailer
here
.
Read more about winter guests at
madeintheweb.com
GUNILLA

HEILBORN
- New work premieres in March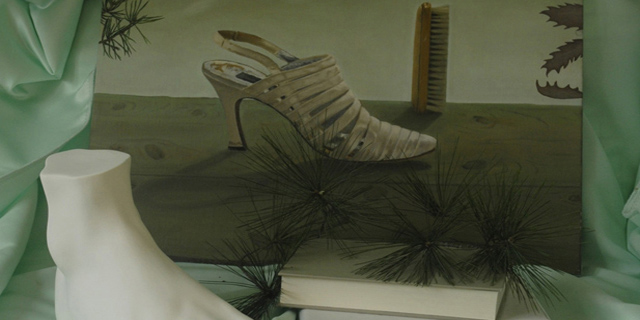 painting/photo: Peter Wiklund/Katarina Wiklund
Gunilla Heilborn's latest work MONUMENT premieres at
Turteatern
in Stockholm (SE)
22 March 2019
. Combining the futile attempts to stage the fragments of an ancient play by Aristophanes with a visit to a Monument Research Center, this production will guide the audience through the construction and deconstruction of monuments. Using documentary collected texts as well as complete fiction, our two guides K and L will take us through facts, images and stagings with the help of a choir commenting the outline in the way a Classical Greek choir would do. MONUMENT is a coproduction with Turteatern (SE) and part 3 in The Memory Theatre trilogy. More info at
the artist's website
.
Find out more about Gunilla Heilborn at
madeintheweb.com
CLAIRE

PARSONS

CO.
- Performing in Italy and Cuba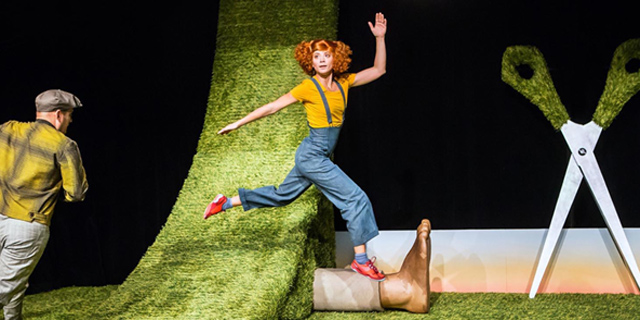 Spring 2019 involves continued touring with
GRASS
, following a record high last year.
1-2 March 2019
GRASS will be shown at the
Visioni Di Futuro Festival
in Bologna (IT).
18-21 March 2019
the company is invited to perform
MARMELADE
at Festival Jornadas de Intercambio Cultural con Paises Escandinavos; Transitos Habana, in Havanna, Cuba. The festival is a part of Retazos Evoluciona - Reach Out Over Seas, a 3-year international project. Find out more about dates and venues for upcoming tours
here
. Get in touch with the company
here
.
Read more about Claire Parsons Co. at
madeintheweb.com
All the best from Åsa Edgren, Anna Diehl & Titti Grahl/Loco World MADEIN-THEWEB.COM, and all our joint members.

FOLLOW US


on
Facebook
&
Twitter
MADE IN the web
www.madein-theweb.com a website displaying Nordic performing arts intended for an international audience.
MADE IN the web is an initiative created by Loco World with the intention to increase the visibility for Nordic performing arts. Loco World/MADEIN is an organisation supporten by the Swedish Arts Counsil for its international activities.

MADE IN the web
Loco World, Järnvägsgatan 36, SE-131 54 Nacka, Sweden
Phone: +46 (0)73 324 11 14, email:info@madein-theweb.com, internet: www.madein-theweb.com