We at MADEIN wish all our subscribers a Happy New 2019! We are living in times of great change in the world in many ways. The performing arts independency is more important than ever before. International exchange and meetings in fleesh between artists and audiences are in vouge. Art in IRL is the thing!
Get the latest news from the MADEIN membership in January. Read about the artists Ina Christel Johannessen, Tero Saarinen, SU-EN, Charlotta Öfverholm, Dalija Acin Thelander and Claire Parsons meetings with their audiences.

Åsa Edgren, Editor in Chief MADEIN, CEO and founder Loco World
ZERO VISIBILITY

CORP.
- Performing FROZEN SONGS in Spain, Italy, Austria and France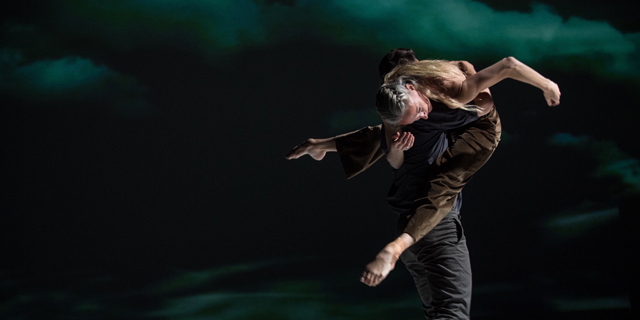 Zero Visibility Corp
.
is kicking off 2019 with touring
FROZEN SONGS
visiting San Sebastian (ES) and Teatro Eugene Victoria
2 Feb 2019
, Rome (IT) and Equilibrio Contemporary Dance Festival
12 Feb 2019
, Bregenz (AT) opening the
Spring Festival
9 March 2019
and ending before summer in Paris (FR) and
Theatre National de Challiot
performing 3 shows
12–14 June 2019.
Find out more about dates and venues for the upcoming tours
here
.
ZVC artistic director Ina Christel Johannessen is premiering
RITES OF SPRING
at The Norwegian National Opera
21 Feb 2019
, and in May she is starting rehearsals of ZVC upcoming creation WHEN MONDAY CAME, which will be premiering in January 2020 at
Dansens Hus
in Oslo (NO).
Find out more about Zero Visibility Corp at
madeintheweb.com
TERO

SAARINEN

COMPANY
- World premiere at the Monteverdi Festival in Cremona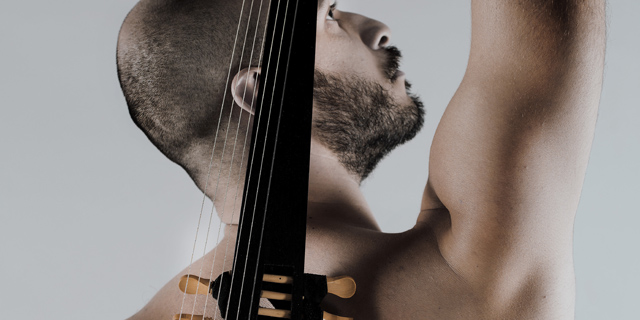 Tero Saarinen Company's new creation THIRD PRACTICE will receive its world premiere at co-production partner Teatro Amilcaro Ponchielli, as part of the renowned Monteverdi Festival in Cremona, Italy, on

29 May 2019

. The Finnish Premiere will follow soon after, at Kuopio Dance Festival on

17-18 June 2019

. Work-in-progress open rehearsals will take place at the Finnish National Theatre on

17-18 May 2019

. Choreographer Tero Saarinen's THIRD PRACTICE seeks new dimensions to opera pioneer Claudio Monteverdi's madrigals. The fusion of dance, live music, opera, design and technology is performed by twelve Tero Saarinen Company dancers and Helsinki Baroque Orchestra musicians plus internationally recognized opera soloists tenor Topi Lehtipuu, on stage, and the virtual avatar of soprano Núria Rial. Watch a trailer here.

TSC's winter intensive 2019 will focus on Tero Saarinen's choreographic work. Set to take place on

18-22 Feb 2019

in Helsinki, it gives a comprehensive overview of TERO Technique and the philosophy behind it. Special emphasis is given to the technique's transformation into choreography through repertoire exercises featuring material from Saarinen's creations, including recent works such as MORPHED and KULLERVO.

Find out more about Tero Saarinen Company at madeintheweb.com
SU-EN

BUTOH

COMPANY
- SU-EN is appointed Honourable Artist of Uppsala (SE)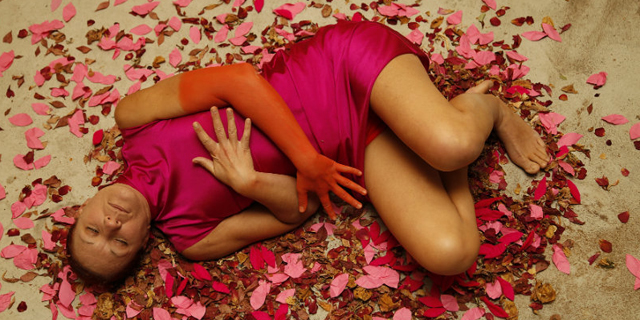 SU-EN is appointed Honourable Artist of Uppsala (SE) 2019 with the motivation:
"... SU-EN is in a constantly exploring movement in her artistry - in Uppsala, Sweden and the world. SU-EN has for over 20 years provided the Japanese Butoh art with a center in nature in the Uppsala countryside in Haglund school in Almunge. SU-EN's strong commitment to culture in her hometown has enriched and developed Uppsala through new insights and perspectives on the importance of art for man and what it means to be an artist."
25-26 Jan 2019
the K.R.O.P.P Extended International dance and performance festival, curated by SU-EN will be held at Uppsala Konsert & Kongress (SE). Two days filled with strong physical expressions. The theme is Rebellion of the body. See the full program and all participants
here
.
IN THE FLESH is SU-EN's new solo in collaboration with ceramic artist Mari Anari and with music by Fabrice Bony. The work will premiere on
26 Jan 2019,
the second day of the festival K.R.O.P.P. and it is inspired by Mari Anari's strong ceramic object. In the choreography of the performance, the relationship between the dancer's body and the objects is the tension itself.
Routledge Companion to Butoh Performance is now released. Editors are Bruce Baird and Rosemary Candelario. Two essays by SU-EN are included. Read more
here
.
Read more about SU-EN Butoh Company.at
madeintheweb.com
CHARLOTTA

ÖFVERHOLM & AGE

ON STAGE


- From APAP to Australia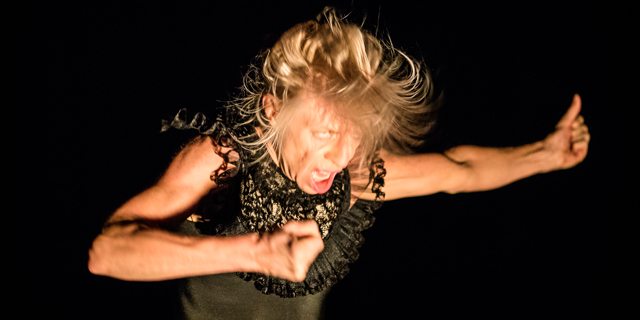 2019 started off at
APAP
in New York where
Charlotta Öfverholm
and Age on Stage presented the renowned duet BEAUTY AND THE BEAST, featuring the dancers Rafi Sady and Charlotta Öfverholm in a choreography by Martin Harriague. Age on Stage is a long term project and a part of the Creative Europe project Dance on, focusing on productions for dancers over 45.
25-27 Jan 2019
Age on Stage arranges Age on Stage workshops 65+ at Dansens Hus in Stockholm (SE), open for anyone over the age of 65.
16 March 2019
the movie DANCE OR DIE will premiere at the
BOLD Festival Australia
. The BOLD Festival is unique in Australia and provides a platform for the work of older and still practicing artists to celebrate their longevity and the health impacts of dance and creativity. DANCE OR DIE at BOLD is created by Anders J. Larsson featuring Charlotta Öfverholm. Watch a trailer
here
.
Read more about Charlotta Öfverholm at
madeintheweb.com
ALAN LUCIEN ØYEN /

WINTER GUESTS


- Heading to Asia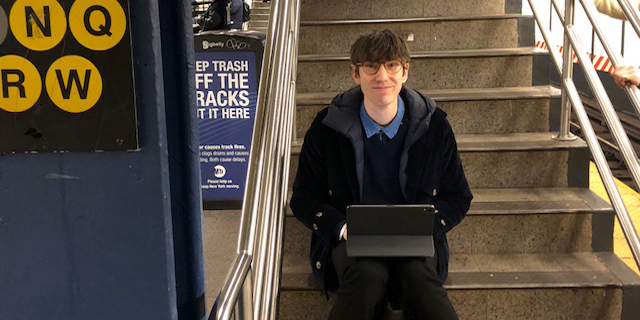 The company winter guests is honored that
Japan Times
has chosen their piece
SIMULACRUM
as one of their top five best new productions in 2018!
2018 was a monstrous year for winter guests: Alan Lucien Øyen presented a total of 11 works including 6 premiers across 6 different countries. The company is very grateful for the opportunities and eager to ride this momentum into 2019!
After starting off the year in the Big Apple as part of the
Norway Now
delegation, organized by Performing Arts Hub Norway and their New York based partners FuturePerfect, winter guests heads to Asia. The company will spend a month on a research and development trip for two new projects happening in Taipei and Hong Kong in 2020/2021 and ending the trip as part of the Norwegian delegation at
TPAMS
in Tokyo. They are excited to continue meeting colleagues and potential presenters for all their upcoming projects, including their new work ME, premiering at Dansens Hus in Oslo (NO) this May and co-produced by The Norwegian National Opera and Ballet & Julidans Festival Amsterdam.
Read more about winter guests at
madeintheweb.com
DALIJA ACIN

THELANDER
- Performing at the Krokusfestival (BE)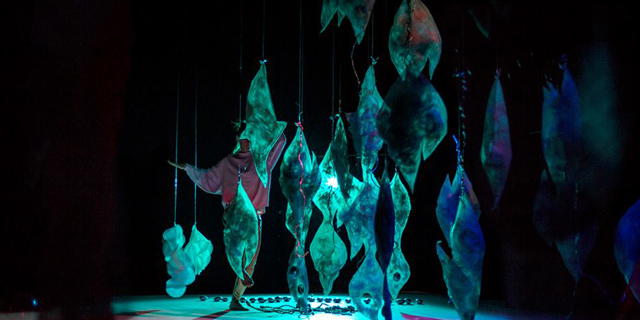 THE GARDEN OF SPIRITED MINDS, Dalija Acin Thelander's durational installation based performance for babies 0-12 months will be performed on
3-4 March 2019
at the
Krokusfestival
in Hassel (BE). This performance proposes to its audience a multi-sensorial experience within the immersive environment and invites them to freely enjoy it at the time which suits them the best, and as long as it suits them, within the 6 hours of running time. More information on upcoming performances and lectures/workshops
here
.
Read more about Dalija Acin Thelander at
madeintheweb.com
CLAIRE

PARSONS

CO.
- Participating in IPAY with a presentation and an artistic workshop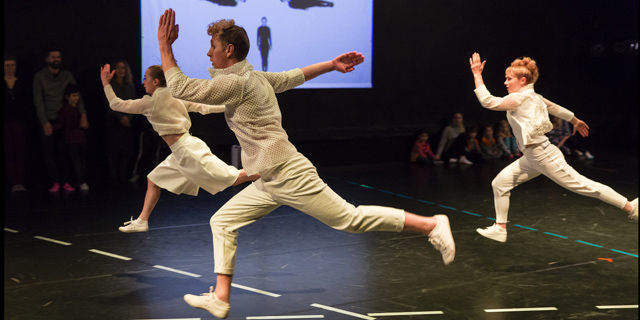 Claire Parsons Co. is off and running – starting off with
IPAY
, International Performing Arts for Youth in Philadelphia
15-19 Jan 2019
, their latest production
SIGNAL
at the
SPOTLIGHT TELL.
Claire Parsons will be doing a pre-creative
SPARK conference
, talking about work for young audience, methods and tools and also creating Parsons' choreography together. Get in touch with the company here to book a meeting
here
.
Spring involves continued touring with
GRASS
, following a record high last year.
1-2 March 2019
GRASS will be shown at the
Visioni Di Futuro Festival
in Bologna (IT).
18-21 March 2019
the company is invited to perform
MARMELADE
at Festival Jornadas de Intercambio Cultural con Paises Escandinavos; Transitos Habana, in Havanna, Cuba. The festival is a part of Retazos Evoluciona - Reach Out OverSeas, a 3-year international project. Find out more about dates and venues for upcoming tours
here
.
Read more about Claire Parsons Co. at
madeintheweb.com
PREMIERES

IN JANUARY 2019
This month's premieres of companies participating at madeintheweb.com are:



26 Jan 2019

IN THE FLESH, SU-EN Butoh Company (SE)

All the best from Åsa Edgren, Anna Diehl & Titti Grahl/Loco World MADEIN-THEWEB.COM, and all our joint members.
FOLLOW US


on
Facebook
&
Twitter
MADE IN the web
www.madein-theweb.com a website displaying Nordic performing arts intended for an international audience.
MADE IN the web is an initiative created by Loco World with the intention to increase the visibility for Nordic performing arts.

MADE IN the web
Loco World, Järnvägsgatan 36, SE-131 54 Nacka, Sweden
Phone: +46 (0)73 324 11 14, email:info@madein-theweb.com, internet: www.madein-theweb.com