The time has come to wrap up 2018. We just finnished an eight year round of Nordic collaboration in the project Ice Hot. In 2010 me and Virve Sutinen promoted Ice Hot for the first time in a melting hot Adelaide at APAM that year. I do not think anyone could foresee the impact this collaboration beteen five countries would achieve. Stockholm Sweden 2010, Helsinki Finland 2012, Oslo Norway 2014, Copenhagen Denmark 2016 and Reykjavik Iceland 2018. MADE IN started in 2009 and has been part of all the Ice Hot platform meetings. We will continue to engage in this project also in the future. I would like to take the possibility to thank all our member artists, colleagues all over the world, subscibers and readers of the MADE IN Newsletter. Brilliant artists are more important to society than ever. We in the MADE IN team wishes all our friends around the world a Merry Christmas and a Happier New Year 2019!

Åsa Edgren, Editor in Chief MADEIN, CEO and founder Loco World
ICE HOT NORDIC DANCE PLATFORM 2018 - Five fabolous days in Reykjavik!

GÖTEBORGSOPERANS DANSKOMPANI - Revival premiere!

TERO SAARINEN COMPANY - Company creation with Helsinki Baroque Orchestra

CHARLOTTA ÖFVERHOLM - Performing at APAP in New York on January 6th

GUNILLA HEILBORN - Positive attention in Reykjavik

JO STRØMGREN KOMPANI - Getting ready for the spring season 2019

DALIJA ACIN THELANDER - Performing in Lithuania and Belgium

CLAIRE PARSONS CO. - Going to IPAY in January
ICE HOT

NORDIC DANCE PLATFORM

2018
- Five fabolous days in Reykjavik!
"-The Reykjavík ICE HOT team is grateful for the strong positive response the platform received, via comments and social media. We are a small community and a very small team with limited resources. But we have a big heart and being able to pull ICE HOT off and making most of our guests and artists happy, is important to us. ICE HOT is and will continue to be one of the most important events of the global dance calendar. Stay tuned to where the next ICE HOT will take place – announcement to come in the new year!"
Ása Richardsdóttir project leader, ICE HOT Nordic Dance Platform in Reykjavik
GÖTEBORGSOPERANS

DANSKOMPANI
- Revival premiere!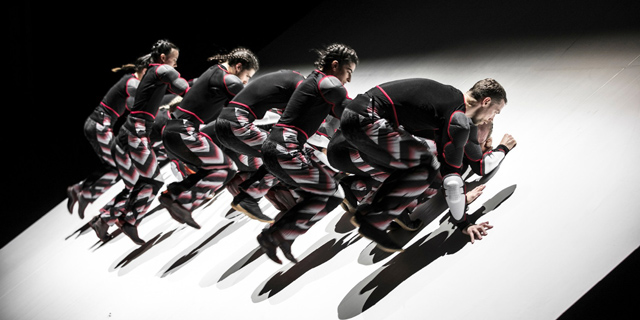 SKID & DECADANCE GOTHENBURG give audiences a second chance to see two acclaimed masterpieces. Damien Jalet's SKID, in which the stage is raked at an angle of 34° straight down into the orchestra pit, was a smash hit at its world premiere last season, and is now in demand for guest performances across Europe. The finale DECADANCE GOTHENBURG by Ohad Naharin is a collage of his repertoire in a version created exclusively for GöteborgsOperans Danskompani. Revival premiere
9 Jan 2019
. Also showing on January 13th, 17th, 23rd. Read more
here
.
"Performed by some of the world's best dancers"
— Dagens Nyheter
Find out more about GöteborgsOperans Danskompani at
madeintheweb.com
TERO

SAARINEN

COMPANY
-
Company creation with Helsinki Baroque Orchestra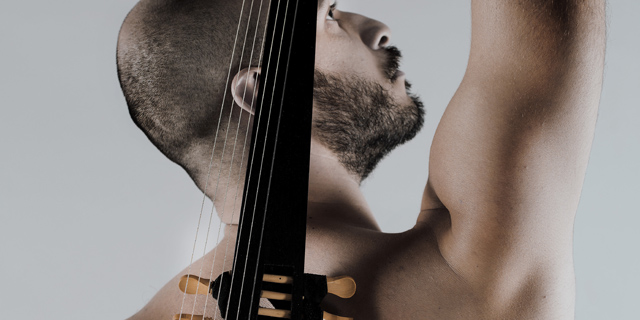 Tero Saarinen Company and Helsinki Baroque Orchestra will join forces to find new dimensions to opera pioneer Claudio Monteverdi's (1567-1643) radical madrigals. Flagships of their respective genres in Finland and leading forces of the European dance and baroque music scenes, the two companies unite to create an emotionally gripping contemporary fusion of dance, live music, opera, design and technology. Performers include twelve TSC dancers and HeBO musicians plus internationally recognized opera soloists tenor Topi Lehtipuu, on stage, and the virtual avatar of soprano Núria Rial. Read more here.

TSC and HeBO will rehearse and do technical experiments related to the virtual character at the Finnish National Theatre's Main Stage on

17-18 May 2019

: Audiences in Helsinki have an opportunity to observe the process via open rehearsals. The world premiere of THIRD PRACTICE will take place in Italy at the end of May 2019 as an international co-production. Details will be announced in 2019. The Finnish premiere will be at Kuopio Dance Festival on

17-18 June 2019

. Watch a trailer here.

Find out more about Tero Saarinen Company at madeintheweb.com
GUNILLA

HEILBORN


The Wonderful and the Ordinary, positive attention in Reykjavik
THE WONDERFUL AND THE ORDINARY recieved much acclaim and international interest at Ice Hot Reykjavik Saturday night. Since its premiere in September 2017 it has become even more pressing in its political rigour. An important piece of work, for our time, from a brilliant artist. Contact the company
here
. More info
here
.
Read more about Gunilla Heilborn at
madeintheweb.com
CHARLOTTA

ÖFVERHOLM
- Performing at APAP in New York on January 6th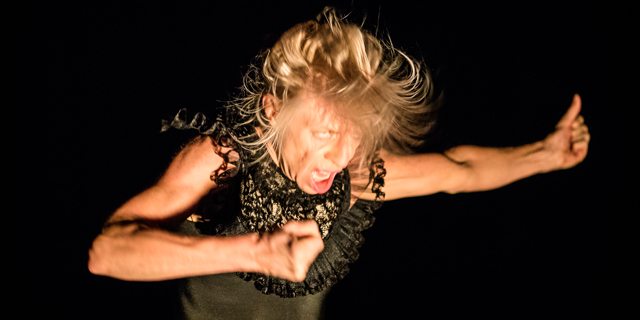 Charlotta Öfverholm and her project Age on Stage will be attending APAP, the Association of Performing Arts Professionals in New York on
6 Jan 2019
with the renowned duet BEAUTY AND THE BEAST created by the French choreographer Martin Harriague. BEAUTY AND THE BEAST premiered at Dansens Hus 2017 and features Rafi Sady (ex Cullbergballet/ Mats Ek) and Charlotta Öfverholm. Time and place: 1.30pm and 7.30pm at Salvatore Capezio Theatre at Peridance 126 E 13th Street, New York. Watch a trailer
here
.
Charlotta Öfverholm has the last years focused on creating outstanding works with the best dancers over 45 years of age; the AGE ON STAGE project. Charlotta Öfverholm works with world famous choreographers, a tight team of musicians, technicians, photographers and filmmakers. Contact the company
here
.
Read more about Charlotta Öfverholm at
madeintheweb.com
JO STRØMGREN

KOMPANI
-
Getting ready for the spring season 2019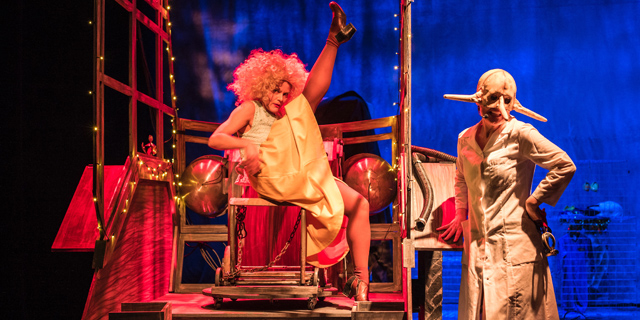 After a busy fall, JSK is spending December on preparing for an exciting new year, that starts with presenting again, after selling out three performances in September,
A ROAD IS JUST A SURFACE
at the Norwegian Opera and Ballet in January. Jo Strømgren Kompani will also be presenting a new production in New York, January for the Norwegian Satellite Meeting.
Touring highligts in the spring of 2019 includes a re-staging of
SALVE REGINA
with Bern Tanzcompanie, a long school tour with
THE KITCHEN
in Norway, and performing both
THE VIRUS
in Russia and
A DANCE TRIBUTE TO THE ART OF FOOTBALL
at Dansens Dager in Halden, Norway.
Take a look at the company's website for a full list of available productions
here.
Read more about Jo Strømgren Kompani at
madeintheweb.com
DALIJA ACIN

THELANDER
- Performing in Lithuania and Belgium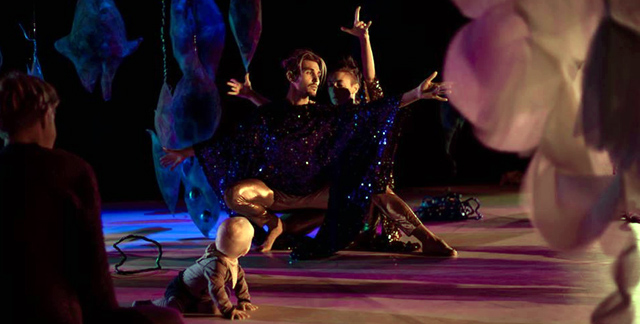 THE GARDEN OF SPIRITED MINDS, Dalija Acin Thelander's durational installation based performance for babies 0-12 months will be performed on 12-13 Jan 2018 at
KITOKS festival
in Vilnius, Lithuania, and on
3-4 March 2018
at
Krokusfestival
in Hassel, Belgium.
This performance proposes to its audience a multi-sensorial experience within the immersive environment and invites them to freely enjoy it at the time which suits them the best, and as long as it suits them, within the 6 hours of running time. More information on upcoming performances and lectures/workshops
here
.
Read more about Dalija Acin Thelander at
madeintheweb.com
CLAIRE

PARSONS

CO.
- Going to IPAY in January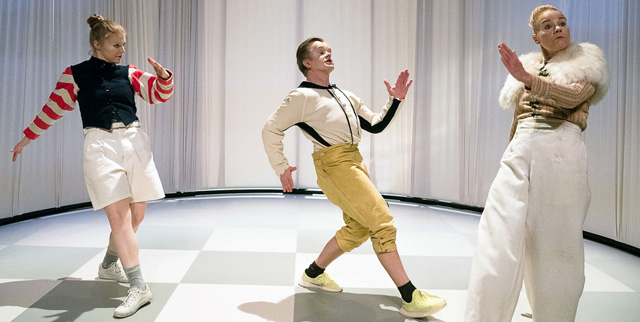 Claire Parsons will be at IPAY i Philadelphia
15-19 Jan 2019
. Join her at a creative pre-conference master class and workshop presenting working methods, passion for young audiences and making new work! Get in touch
here
.
Claire Parsons premiered her newest production A SMALLER SWAN LAKE, a commission work for the Royal Dramatic Theater, on
23 Nov 2018
. The reviews and audience reactions have been overwhelming. A SMALLER SWANLAKE will perform until
16 Dec 2018
. More info
here
.
GRASS will keep touring extensively throughout the spring 2019! Visit
the company´s website
for more info about venues and dates.
Read more about Claire Parsons Co. at
madeintheweb.com
PREMIERES

IN DECEMBER 2018
This month's premieres of companies participating at madeintheweb.com are:



4 Dec 2018

HAPPINESS UNLTD, Kassandra Production (DK)


5 Dec 2018

JINGLE HORSE!, winter guests (NO)


7 Dec 2018

TRIBUTE, Weld Company (SE)

All the best from Åsa Edgren, Anna Diehl & Titti Grahl/Loco World MADEIN-THEWEB.COM, and all our joint members.