ÁSA RICHARDSDÓTTIR
- New secretary general of IETM
IETM has appointed Ása Richardsdóttir as its secretary general. Ása has worked within culture, arts, politics and media for 29 years, producing, leading and creating various events and projects. She has played a prominent role in the evolution of Iceland's contemporary performing arts scene: she is currently the director of Ice Hot Reykjavík 2018, project ambassador for the Nordic Culture Fund, and a long-standing member of IETM.
-IETM is one of the most important networks of arts organisations in the world
, says Ása Richardsdóttir .
-The opportunity to represent it is a fantastic one. I have been a member for 18 years and I look at IETM as my most important professional family. To be offered to lead this family is an honour.
Read more
here
.
ICELAND DANCE

COMPANY
- Premieres a double-bill and kicks off ICE HOT Reykjavik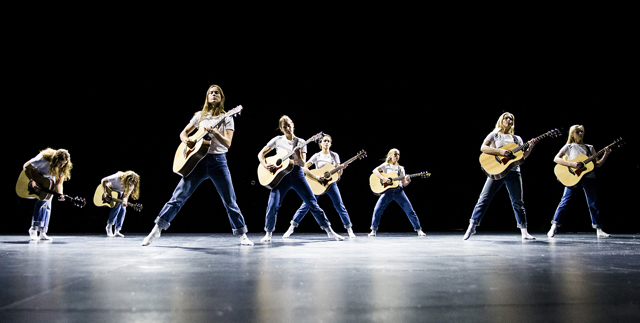 photo: Jonatan Gretarsson
Iceland Dance Company premieres
DÍSABLÓT
on
17 Nov 2018
– a double-bill introducing new work by Icelandic choreographers Steinunn Ketilsdóttir and Erna Ómarsdóttir.
PIECE NO. 1
by Steinunn Ketilsdóttir to music by Áskell Harðarson is apiece .... about a dance piece!
THE BEST OF DARKNESS
by Erna Ómarsdóttir and Valdimar Jóhannsson to music by the Icelandic band Sigur Rós in collaboration with Valdimar Jóhannsson is the fourth and final piece in a series of work, inspired by darkness and the vulnerability of the human body. Also showing
18 Nov 2018
,
29 Nov 2018
,
2 Dec 2018
,
9 Dec 2018
at Reykjavik City Theatre.
ICE HOT REYKJAVIK
starts with a blast on
12 Dec 2018
at Reykjavik City Theatre with a whole evening of Iceland Dance Company ´s celebrated SACRIFICE. SACRIFICE is performed by Iceland Dance Company and explores the relationship between art and religion. It is a festival of dance, art, and music where audiences move from one space to the next, experiencing a different ritual in each place. Since its premiere in March 2017 this unique festival event has toured to Germany, Belgium, Greece, The Netherlands, Norway and England and plans are for further presentations. Please look
here
for full credits and more information!
Find out more about Iceland Dance Company at
madeintheweb.com
JO STRØMGREN

KOMPANI
- Starting a new collaboration with Mungo Park Theatre (DK)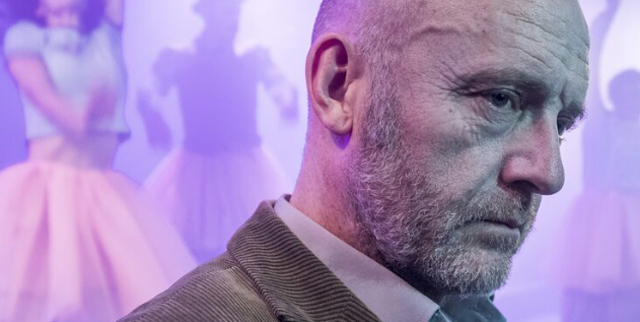 Jo Strømgren Kompani presents a new collaboration with
Mungo Park Theatre
(DK). THE DISADVANTAGES OF LOVE delves into the melodrama genre and the photo story format. The production period is set to hilarious 4 days and culminates in an unpretentious performance at Dramatikkens Hus in Oslo (NO) in November and later in Copenhagen (DK). With a simple plot as a starting point, all dialogues, pictures, texts, storyline, music, and dramaturgy will be created from scratch.
11-13 Jan 2019
there will be 3 extra performances at the
Norwegian Opera House
in Oslo (NO) of the much acclaimed
THE ROAD IS JUST A SURFACE,
a collaboration between
Anja Garbarek
, one of Norway's most interesting artists and Jo Strømgren Kompani, commissioned by Bergen International Festival. Read more
here
.
Jo Strømgren Kompani is visiting CINARS in Montreal to present their new productions and active repertoire available for touring and meet new and old colleagues and friends! Take a look at the company's website for a full list of available productions
here
.
Read more about Jo Strømgren Kompani at
madeintheweb.com
VIRPI

PAHKINEN
- Performing at Cinars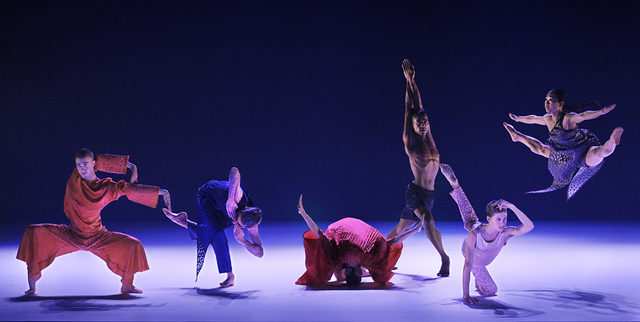 DON

GNU


- Presenting a blazing acrobatic quest for "the grey gold"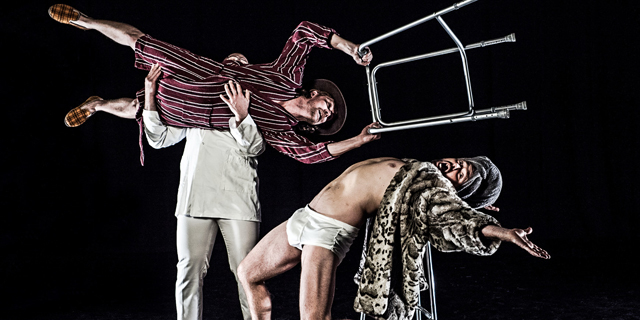 photo: Christoffer Brekne
With THE HUNT FOR THE GRAY GOLD, the company DON GNU encourages the audience to reflect on our contemporary era; a time when we blindly obscure a fleeting youth ideal rather than treasure the wisdom that only one person possesses over the years. In a battle against time, they throw themselves into a blazing acrobatic quest for "the grey gold" and to find the beauty of the decay of time. Daredevil antics, musical poetry and humorous self-realization is the foundation of this tragicomical struggle against the bittersweet old age! Performing
28-30 Nov 2018
at
Bora Bora
in Aahus (DK). Full credits and more info
here
. Watch a teaser
here
.
Read more about DON GNU at
madeintheweb.com
WELD

COMPANY
- Working with the choreographer Frédéric Gies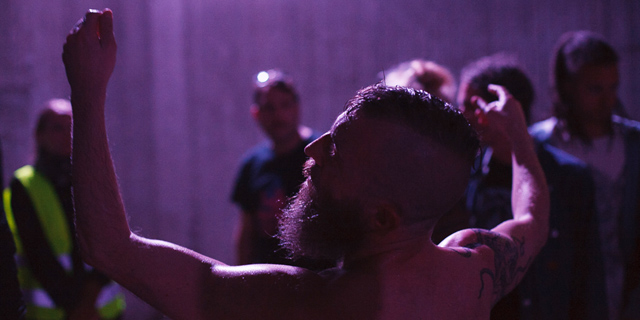 The French dancer and choreographer Frédéric Gies will create the work TRIBUTE for Weld Company with premiere
7, 8, 9 Dec 2018
. Weld in Stockholm (SE) has presented Frédéric Gies´ solo/duo works for ten years now and this is the first time he choreographs for the company. More info
here
.
Find out more about Weld Company at
madeintheweb.com
TERO

SAARINEN

COMPANY
-
TSC at CINARS and on MEZZO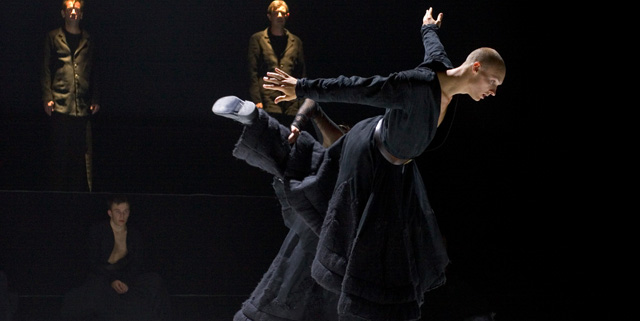 Tero Saarinen Company is currently working on a new large-scale creation with live music, set to premiere in May 2019. Please contact Head of International Relations Johanna Rajamäki for a pre promo info pack, or one-to-one meeting at CINARS in Montreal this week.
Mezzo is featuring TSC's key works. Mezzo.tv broadcasts its content, focused on classical music and dance, in 60 countries to 28 million subscribers. October-November's dance selection includes MORPHED and BORROWED LIGHT by Tero Saarinen Company, works by Opéra national de Paris and NDT. More TSC related content will be shown by the channel next year.

Find out more about Tero Saarinen Company at madeintheweb.com
DALIJA ACIN

THELANDER
- Touring from Sweden to Spain and Catalonia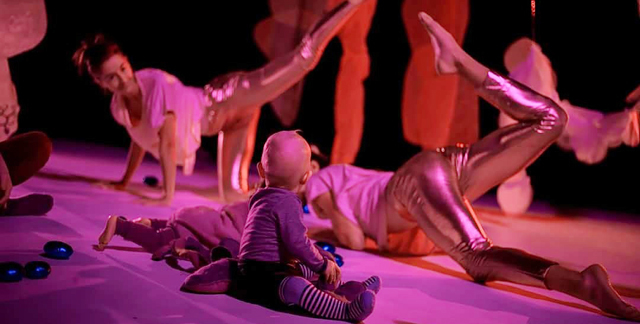 photo: Dalija Acin Thelander
THE GARDEN OF SPIRITED MINDS, Dalija Acin Thelander's durational installation based performance for babies 0-12 months will be performed in Dansstationen Malmö on
4 Nov 2018
as well as on El Mes Petit de Tots festival - in Sabedell, Theatre L'Estruch on
17-18 Nov 2018
and in Bercellona, Mercat de les Flors on
24-25 Nov 2018
.
This performance proposes to its audience a multi-sensorial experience within the immersive environment and invites them to freely enjoy it at the time which suits them the best, and as long as it suits them, within the 6 hours of running time. More information and on upcoming performances
here
.
Read more about Dalija Acin Thelander at
madeintheweb.com
ALAN

LUCIEN ØYEN

/

WINTER GUESTS
- Three countries, three events, one month!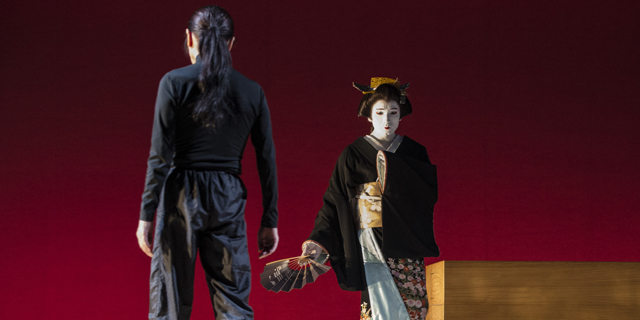 12-13 Nov 2018
vinter guests visited Tbilisi, Georgia to perform
SIMULACRUM
at the GIFT festival and from there winter guests went straight to Canada. Annika, senior project manager, and Alan will be at CINARS in Montreal and are looking forward to meeting old and new friends! Come visit them in booth #224 and hear about new projects – including a new winter guests premier at Dansen Hus, Oslo come May, 2019. Contack Annika
here
.
After their transatlantic travel, winter guests heads back to Oslo to start restaging JINGLE HORSE! – coming to the Oslo Opera House for its third year. With dancers from the Norwegian ballet, start off the holiday season with winter guests Christmas spectacular premiering
5 Dec 2018.
More info
here
.
Read more about Alan Lucien Øyen / winter guests at
madeintheweb.com
BYSTRÖM

KÄLLBLAD
- Presenting CITY HORSES at Ice Hot Reykjavik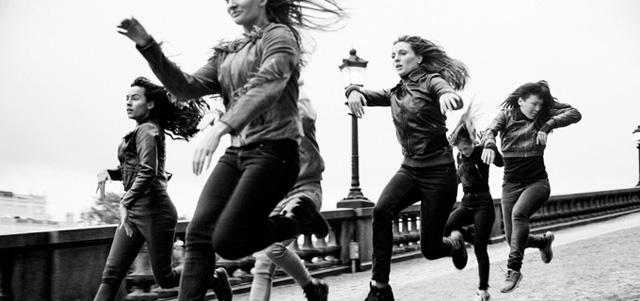 Byström Källblad presents CITY HORSES – a performance about power, existence and the female body in the public space, at ICE HOT Reykjavik on
13 Dec 2018
. More info
here
. CITY HORSES have turned heads throughout its glorious summer tour to Malmö, Gothenburg and Lidingö (SE). The American chorographer Yvonne Rainer described CITY HORSES as "provocative and beautiful". The far-right website Breitbart reported "feminists 'gallop' around Stockholm to protest 'patriarchal' statues of men on horses" and received over 800 comments within hours. How would your city react? Byström Källblad is happy to meet you at Ice Hot Reykjavik to discuss tour possibilities. Or contact Anna Källblad
here
.
"The centre of its own world, alive and galloping forth new perspectives
." Sydsvenskan (SE)
Read more about Byström Källblad at
madeintheweb.com
RECOIL

PERFORMANCE

GROUP
- Touring with a site-specific, interactive piece this spring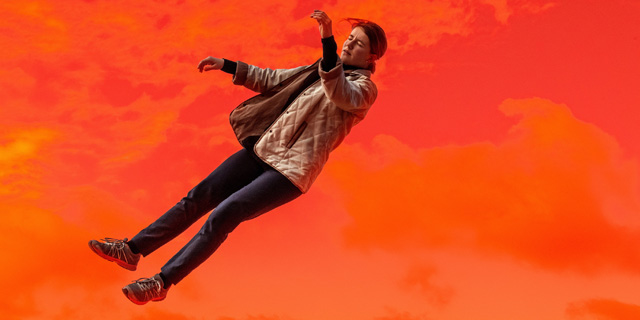 Recoil performance group
presents a new site-specific, interactive choreographic piece,
EXTENDED FALLS
TO HUMANITY in spring 2019, as part of the
membrane project.
EXTENDED FALLS TO HUMANITY turns to homo sapiens to explore the physicality of our habitats. The piece intends to take over the space of city halls as houses of local power and representation. Recoil will engage local politicians and citizens of each city hosting the piece. In that way, specific traits of local identity will be pinpointed to weave them in a sequence to which the citizens will react with their bodies. This shared physical exploration of identity and singularity through mass movement will constitute the choreographic work. A tactile act of self-reconnaissance and an attempt to re-imagine how we could be different.
Danish tour: Ringkøbing Rådhus
1- 3 April 2019
, CLICK Festival, Elsinore
18-19 May 2019
, CPH Stage Festival, Copenhagen,
25-26 May 2019
.
Recoil will also participate in CINARS in November and ICE HOT in December.
Read more about Recoil performance group at
madeintheweb.com
KASSANDRA

PRODUCTION
- Presenting a new world premiere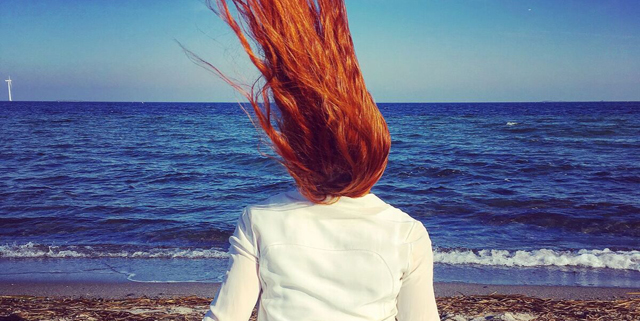 HAPPINESS UNLTD is an immersive performance, a pop up agency for escapistic travels, that opens
4-9 Dec 2018
, at an abandoned store in the city centre of Aarhus (DK). At HAPPINESS UNLTD you can explore the concept of happiness. We offer sensuous performance art, feel-good music and endorphin-stimulating taste bombs that make your happiness barometer go through the roof. Drop in – and come out with a smile on your brain! Aco-production with theatre Bora Bora. Read more
here
.
Kassandra Production will be attending CINARS in Montreal in November to present new productions, upcoming projects and touring performances, and to meet new and old colleagues and friends! Meet Annika B. Lewis at Nordic Square boot #224.
Read more about Kassandra Produktion at
madeintheweb.com
GAZART


- Presenting a poetic piece about grief for children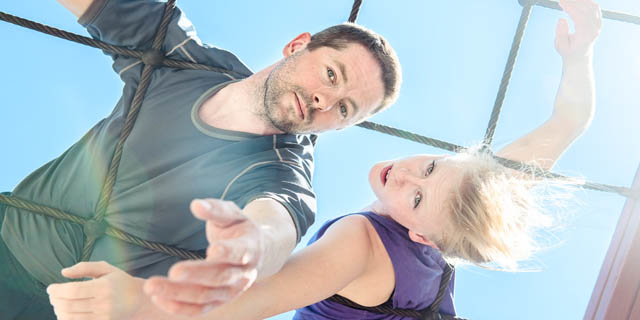 The company Gazart (DK) premiers WHEN I CLOSE MY EYES on
26 Nov 2018
at
Aaben Dans
, Roskilde (DK). Also playing on the 27th. WHEN I CLOSE MY EYES will also be shown at the
Zangenbergs Teater
in Copenhagen
23 - 30 March 2019
and in the Danish
Aprilfestival
31 March-7 April 2019
.
Dealing with loss and grief, this poetic and physical performance follows two children who have lost their grandfather. Sorrow is like a warm blanket that you can nestle into, recalling the voice of Grandpa and his smells. But sorrow is also dark and heavy – a violent storm, a silent ghost. For children 8-11 years. More info
here
.
Read more about Gazart at
madeintheweb.com
CLAIRE

PARSONS

CO.
-
Touring Sweden and performing at the Showbox Festival in Norway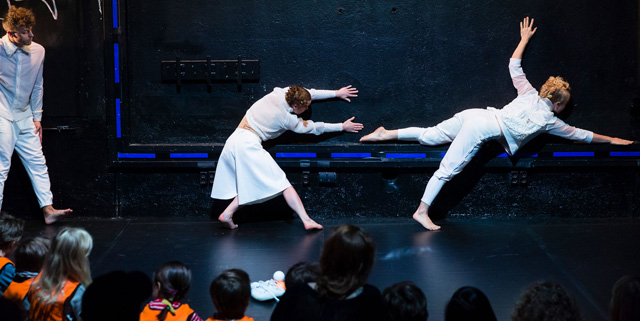 Claire Parsons' production
SIGNAL
embarks on its first tour! SIGNAL premiered at Dansens Hus in Stockholm (SE) November 2017 and will perform at Nya Teatern, Örebro (SE)
21-23 Nov 2018
and at Dieslverkstaden, Nacka (SE)
3-4 Dec 2018.
The company is happy to announce that
GRASS
will perform at the
Showbox Festival
in Oslo (NO). See us at the Black Box Theater
6 Dec 2018
.
Claire Parsons is creating
A SMALLER SWAN LAKE
at The Royal Dramatic Theater
23 Nov 2018,
an initiative from Sweden's main theater institution to create classics for young audiences and the first time Claire Parsons has been commissioned to create a piece for them.
Claire Parsons will be at IPAY in January 2019. Join her at a creative pre-conference master class and workshop presenting working methods, passion for young audiences and making new work! Get in touch
here
.
Read more about Claire Parsons Co. at
madeintheweb.com
ART OF

SPECTRA


- Artist in residence in Varberg (SE) in the spring of 2019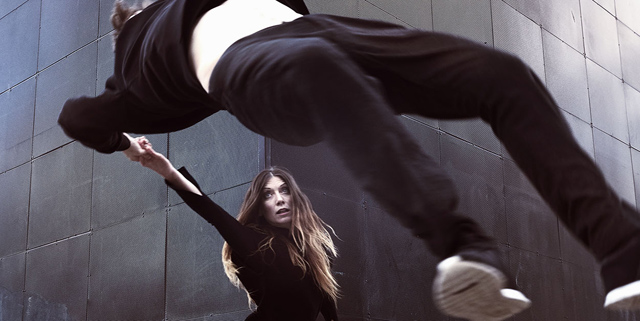 In the spring of 2019 Art of Spectra will be Artist in residence at Teater Halland in Varberg (SE). The premiere of the new work TENSION is on

28 March 2019

at the theatre's main stage. TENSION is about the conflict between body and mind, risks and impulses. What happens if we are restricted by our rooms? Read more here.

Art of Spectra 's AD Peter Svenzon was one of the choreographers creating Norrdans' triple program ALFHILD AGRELL.S HERITAGE, now on an extensive tour in the north of Sweden. Watch a trailer here. Peter has just started working on a new piece for Ballet Chemnitz. PERSONA opens

18 Jan 2019

.

Art of Spectra celebrates 20 years as a company in 2018 with presenting a new website, check it out here.

Art of Spectra will be present at CINARS in the Nordic Square and welcomes you to Booth #224. Do you want to contact the company? Send an email here.

Find out more at madeintheweb.com
ILDANCE
- Presenting iCoDaC0's world premiere IT WILL COME LATER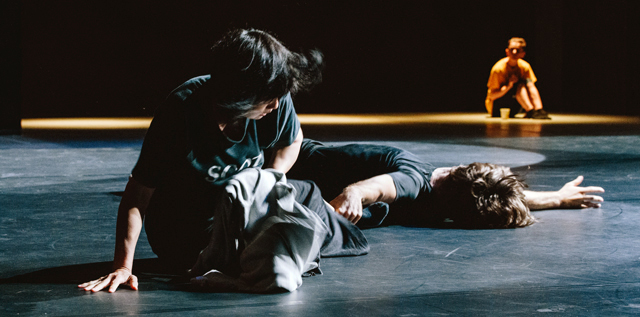 photo:Swire Properties' ArtisTree, Hong Kong

International Contemporary Dance Collective (iCoDaCo) 2018-2020 will have the world premiere of the new piece IT WILL COME LATER on

22 Nov 2018

as part of the BalletOFFFestival, in Krakow, Poland. An additional show will take place on

23 Nov 2018

. The work is the outcome of a ten-week creation process in which the collective of six international artists explored the seed topic of transformation through various lenses. More info here.
iCoDaCo (International Contemporary Dance Collective) is a biennial artist led intercultural exchange project within the landscape of contemporary dance. The collaborative project first took place in 2012 and was initiated by ilDance. iCoDaCo 2018-2020 is Co-funded by the Creative Europe Programme of the European Union.

Read more about ilDance at madeintheweb.com
SU-EN

BUTOH COMPANY
- Visiting in Indonesia in November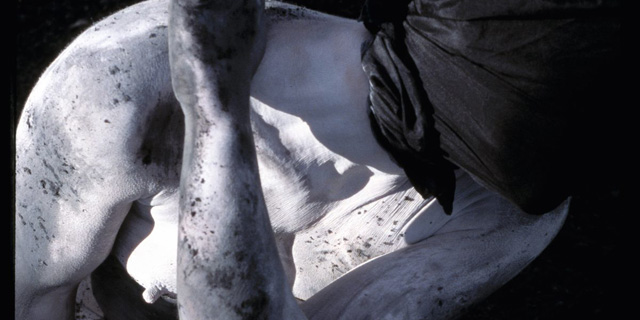 24-26 Nov 2018
SU-EN is making a Visiting project with Amit Sen at KABA festival, Padang, Sumatra, Indonesia, knocking on people´s doors to ask permission to enter and make a performance in their home.
27 Nov 2018
SU-EN and Amit make the performance installation IKI - RED.
On
8 Dec 2018
K.R.O.P.P presents the theme: Light / Dark at Uppsala Konsert & Kongress (SE): A choreography movement-excessiveness-passion-performance. During the evening, light installations are presented by Ingrid Hu, a conversation about light and dark, and a dance work choreographed by SU-EN in relation to the installation. K.R.O.P.P is a platform for contemporary dance and bodily expressions curated by SU-EN and co-organized with Uppsala Konsert & Kongress. Read more
here
.
Learn more about SU-EN Butoh Company at
madeintheweb.com
MARIA

NAIDU


- New work premieres in Malmö (SE)
Maria Naidu will premiere VÄGSJÄLAR (ROAD-SOULS) on
15 Nov 2018
at
Bastionen
in Malmö, Sweden. VÄGSJÄLAR is co-created with Swedish choreographer Miguel Cortés and wil play at the same venue
16, 17, 22-24 Nov 2018
and at Atalante in Gothenburg, Sweden
29-30 Nov 2018
. Available for touring starting fall 2019. Watch a trailer
here
.
THE LIFE AND TIMES OF MS. KAREN HENDERSON (2014) will play in Washington DC at Dance Place on
2-3 March 2019
and in San Diego, CA as part of the Dance fast in the beginning of April.
Read more
here
.
2019 will also see the premiere of THE FIGURE (FIGUREN) a dance-theatre piece for a younger audience, a quintett based on talks with 14-18 year old girls on their views of beauty and body ideals.
Maria Naidu/arms&legs will be represented by Mr. Daniel Eriksson at Cinars!
Read more about Maria Naidu at
madeintheweb
PREMIERES

IN NOVEMBER 2018
This month's premieres of companies participating at madeintheweb.com are:
7 Nov 2018
MONOLIT POLYGON,
Virpi Pahkinen
(SE)
8 Nov 2018
WHO TOLD YOU THIS ROOM EXISTS?,
Zero Visibility Corp
(NO)
9 Nov 2018
PRELUDE - SKYDIVING FROM A DREAM,
Andersson Dance
(SE) and Scottish Ensemble (GB)
15 Nov 2018
VÄGSJÄLAR,
Maria Naidu
17 Nov 2018
DÍSABLÓT,
Iceland Dance Company
(IS)
22 Nov 2018
IT WILL COME LATER, iCoDaCo/
ilDance
26 Nov 2018
WHEN I CLOSE MY EYES,
Gazart
(DK)
28 Nov 2018
THE HUNT FOR THE GRAY GOLD,
DON GNU
(DK)

All the best from Åsa Edgren, Anna Diehl & Titti Grahl/Loco World MADEIN-THEWEB.COM, and all our joint members.