JO STRØMGREN

KOMPANI
- Performing at t the Norwegian Opera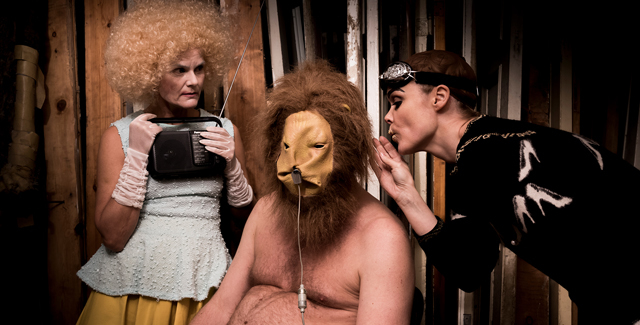 Together with Anja Garbare, one of Norway's most interesting artists, Jo Strømgren Kompani sold out three performances of THE ROAD IS JUST A SURFACE this September at the Norwegian Opera House in Oslo. THE ROAD IS JUST A SURFACE is a multi-based theatre work commissioned by Bergen International Festival 2018. More info
here
. In October Jo Strømgren Kompani celebrates their 20th anniversary by performing the new piece A BETTER PLACE / THE DOOR together with Lithuanian National Theater at the
Norwegian Opera House
25-28 Oct 2018
.
Jo Strømgren Kompani will be attending PAMS in Seoul in October and CINARS in Montreal in November to present new productions and active repertoire available for touring, and meet new and old colleagues and friends! Take a look at the company's website for a full list of available productions
here
.
Find out more about Jo Strømgren Kompani at
madeintheweb.com
ANDERSSON DANCE

& SCOTTISH ENSEMBLE
- New world premiere of music-and-dance collaboration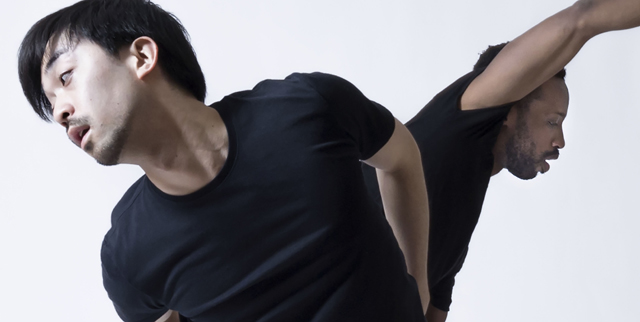 Scottish Ensemble and Andersson Dance present the world premiere of their second music-and-dance collaboration. PRELUDE - SKYDIVING FROM A DREAM is opening
9 Nov 2018
at
Tramway
, Glasgow (UK).
Fusing music and movement, musician and dancer, PRELUDE – SKYDIVING FROM A DREAM takes three rich pieces of music that push at the boundaries and restrictions of artistic expression and creates something entirely new. Combining playful, dynamic choreography with razor-sharp live performance, musicians and dancers blur their roles and break the rules as they explore the very human paradox at the root of all three pieces: our need to seek out order amongst disorder, and the urge to tear apart our self-imposed rules and restrictions and embrace the adventure of what lies beyond. More information
here
.
Scotland Tour 2018: 9-10 Nov 2018
Tramway
, Glasgow,
13 Nov 2018
Dundee Rep Theatre, Dundee,
15 Nov 2018
Eden Court, Inverness.
Sweden Tour 2019 through Dancenet Sweden: 19 March 2018
Dansstationen, Malmö,
20 March 2018
Kungsbacka Teater, Kungsbacka, 2
2-23 March 2018
Dansens Hus, Stockholm,
25 March 2018
Vara Konserthus, Vara,
27 March 2018
Västerås Konserthus, Västerås.
Read more about Andersson Dance at
madeintheweb.com
TERO

SAARINEN

COMPANY
- Touring BREATH and receiving praise for ZIMMERMANN TRIO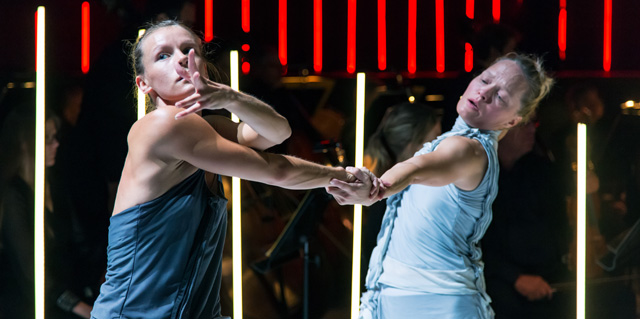 Tero Saarinen Company continues to tour this season with Choreographer-Dancer Tero Saarinen and Composer-Accordionist Kimmo Pohjonen's new duet BREATH. Next performances are on

28 Sep 2018

at Tanssin Aika Festival, Jyväskylä City Theatre (FI) and

9–10 Oct 2018

at SIDance 2018, South Korea. TERO Masterclasses will be held in connection with all performances. TSC Head of International Relations Johanna Rajamäki will also be attending PAMS Performing Arts Market, held at the same time as BREATH´S performances in Seoul.

The European Premiere of Saarinen's choreography ZIMMERMAN TRIO at Helsinki Festival was a huge success. TSC's collaboration with conductor Susanna Mälkki and The Helsinki Philharmonic Orchestra enchanted its 3000+ spectators and the media alike (click here for press quotes). Next performances of the work, originally commissioned by The LA Phil, are to take place in Central Europe in 2019. Dates will be released shortly.


"All elements in exquisite equilibrium."

- Demokraatti (FI)

Find out more about Tero Saarinen Company at madeintheweb.com
ALAN

LUCIEN ØYEN

AND

WINTER GUESTS
- Two upcoming premiers, a tour of a past work and four networking events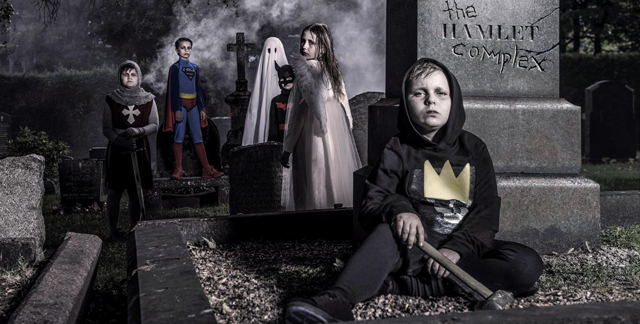 photo: The Norwegian Opera House
Alan and winter guests company members have been hitting the ground running preparing for the premier of THE HAMLET COMPLEX at the main stage of The Norwegian Opera House in Oslo on
14 Sep 2018
. Complete with new music written by Henrik Skram and performed by the Norwegian National Opera Orchestra, this epic piece gives fresh perspective to a legendary tale. Read more
here
. Watch a trailer
here
.
winter guests is thrilled to also premier DREAM ON, BABY a new work done in collaboration with ESC Youth Company. Showing 20
Oct 2018
as part of
BIT-Oktoberdans
, the international dance festival in Bergen. Their piece
SIMULACRUM
will add another city to its international performances this November in Tbilisi, Georgia as part of the GIFT Festival.
winter guests will be present at PAMS in Seoul, Korea in October, CINARS in Montreal, Canada in November and ICE HOT in Reykjavik, Iceland in December.
Read more about Alan Lucien Øyen and winter guests
here
.
DALIJA ACIN

THELANDER
- Performing at festival in Trondheim, Norway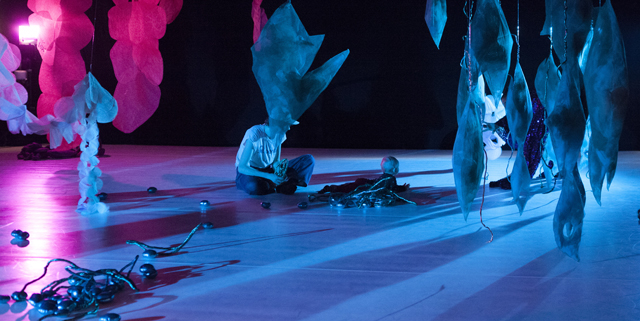 THE GARDEN OF SPIRITED MINDS, Dalija Acin Thelander's durational performance for babies 0-12 months, will be performed with the Småkunstfestival Festival Trondheim (NO)
26-28 Sept 2018
. This performance proposes to audience to multi-sensorial experience within the immersive environment and invites them to freely enjoy the performance at the time which suits them the best, and as soon as it suits them, within the 6 hours of running rime. Music for the performance is composed by Thomas Jeker (CH) and it is performed by Noah Hellwig and Dalija Acin Thelander. More info
here
.
Read more about Dalija Acin Thelander at
madeinthe web.com
ZERO

VISIBILITY

CORP
– New work opens at Dansens Hus in Oslo in November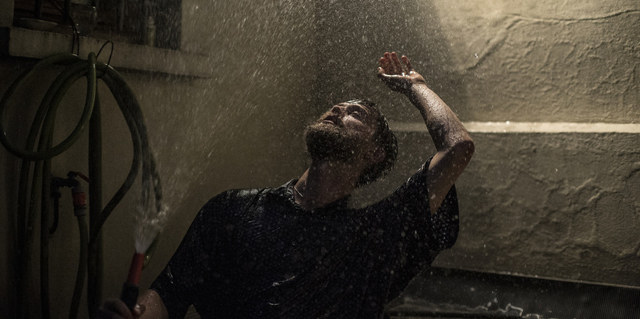 WHO TOLD YOU THIS ROOM EXISTS? is the first part of Ina Christels upcoming trilogy which thematically builds on the following three headlines: Decay/Desire, Disaster/Tragedy, Abandonment/Loss. WHO TOLD YOU THIS ROOM EXISTS? is a piece with a physical expression of detail and distinction, accompanied by experimental electronic music by Mika Vainio. In this piece Zero Visibility Corp is exploring various rooms; Actual physical rooms, social rooms, internal rooms. What happens when your private actions are transferred into a public space. In the making of this intimate piece, Ina Christel has chosen a framing of the internal relations of the characters; Being four siblings, their actions create a certain underlying dynamic which opens up to numerous ways of interpretation.
WHO TOLD YOU THIS ROOM EXISTS? will premiere at
Dansens Hus
in Oslo
8 Nov 2018
. Also showing
9-13 Nov 2018
. The production will be touring in 2019-20. More news and information
here
.
Read more about Zero Visibility Corp at
madeintheweb.com
WELD

COMPANY
- New choreography created by Yvonne Rainer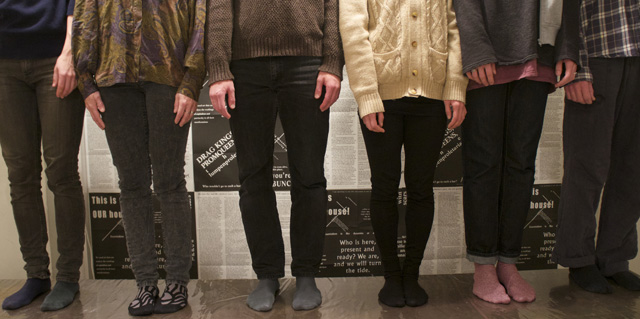 The legendary choreographer, dancer and filmmaker Yvonne Rainer is this fall moving from a big retrospective about Judson Dance Theater at MoMa in New York to Weld in Stockholm to create a new piece for Weld Company entitled AGAIN? WHAT NOW? The piece will be performed at WELD in Stockholm (SE)
14-21 Oct 2018
. For full credits and contact information - please read
here
.
Find out more about Weld Company at
madeintheweb.com
CLAIRE

PARSONS

CO.
- Embarking on a two year tour to the US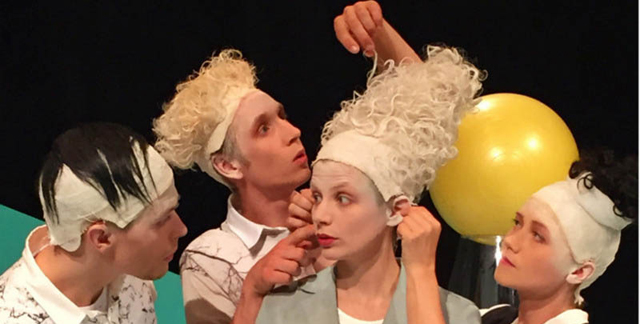 INGRID

OLTERMAN

DANS


- Performing 100 shows for children this autumn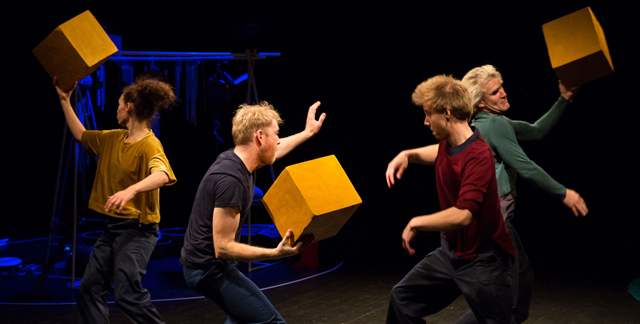 Ingrid Olterman Dans is rehearsing and preparing for the performances ISLAND and LISTEN TO THE WIND. The 100 shows to be performed for children in the autumn of 2018 began already in September with SHELTER TREES (LÖVKOJA) at the international festival Ta Daa at Teater Tre in Stockholm (SE). Ingrid Olterman Dans has five productions on tour this autumn, one of which has been invited to perform in Bologna (IT) in March 2019. More info
here
.
MARIKA

HEDEMYR

PROJECTS
- ENTER MÖLNDAL, New Mixed Reality Walks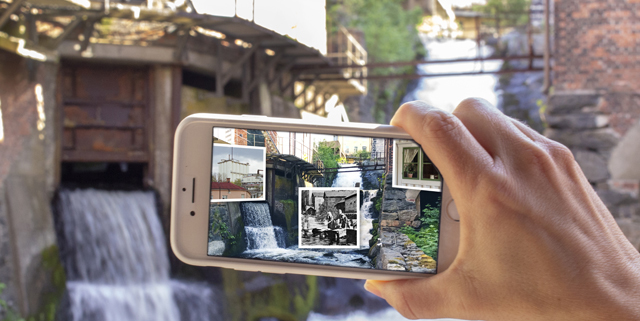 Marika Hedemyr continues to create Mixed Reality Walks for public places. This year she creates a series of works commissioned by
Museum of Mölndal
(SE) -
ENTER Mölndal
.
Enter Mölndal Kvarnbyn opened in June 2018. Via a smartphone the visitor explores the hard labour and living conditions of Kvarnbyn, a small town that was key in the industrial development of Sweden. ENTER Mölndal Tulebosjön opens 20 Sep 2018, next to a lake at the countryside. It is an immersive experience with virtual spaces exploring a large archaeological site of a bronze age findings. The walks are available in both Swedish and English
here
.
Marika Hedemyr explores how new technology can be used for performative works in public spaces. These latest works uses new augmented reality (AR) technology for smartphones, and have been created in collaboration with the research institute
RISE Interactive
. Read more
here
.
Find out more about Marika Hedemyr at
madeintheweb.com
STINA

NYBERG
- On tour with THUNDERSTRUCK in Sweden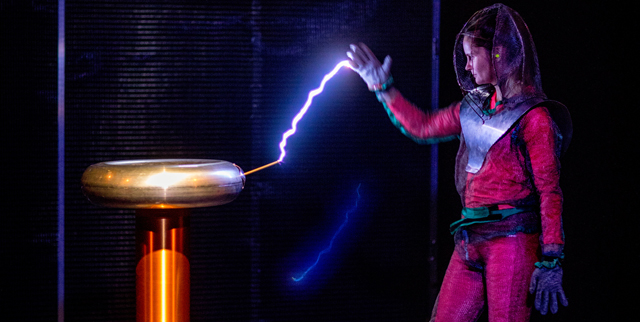 photo: Casper Hedberg
THUNDERSTRUCK is a stage performance created within the Tesla Project. It is a magic act of science and hubris, a live electricity solo show for the magic of the theatre. For more info and credits look
here
. THUNDERSTRUCK will tour with
Riksteatern
in October-November 2018.
Sweden tour through Riksteatern: 20-21 Oct 2018
Inkonst
Malmö,
23 Oct 2018
Stenkrossen Lund,
28 Oct 2018
Petrus Magni Scen Vadstena,
30 Oct 2018
Kulturhuset
KilArena
Kil,
1 Nov 2018
Nordiska Akvarellmuseet
Skärhamn,
7 Nov 2018
Thor Modéen Teatern Kungsör,
8 Nov 2018
Sjöängen Askersund,
10-11 Nov 2018
Atalante
Göteborg,
15 Nov 2018
Folkets Hus Jokkmokk,
16 Nov 2018
Studio Acusticum
Piteå, 18 Nov 2018 Folkets Hus Haparanda,
30 Nov-1 Dec 2018
A Fine Selection MDT
, Stockholm.
BJÖRN

SÄFSTEN


- Performing at Dansefestival Barents in Norway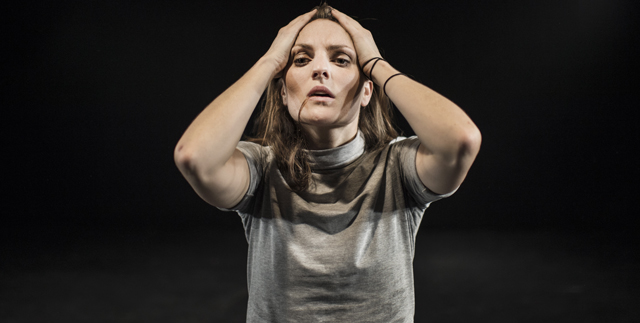 The work PROLOGUE is shown at
Dansefestival Barents
, Hammerfest (NO) 10 Oct 2018. In PROLOGUE Björn Säfsten and Sophie Augot explore the violence of language. The body and the mind and its connected actions are here laid bare. The focus is on creating identified representations and then engaging them in a role-play, juggling both their construction and their possible meaning. It´s a game with both the syntax and the semantics of the body and it´s gestures. For full credits and contact information - please read
here
.
Find out more about Björn Säfsten at
madeintheweb.com
SÄFSTEN PRODUKTION &

DOCH


- Within Practice
WITHIN PRACTICE is a seven-day meeting between professional dancers and students from
DOCH
, School of Dance and Circus in Stockholm (SE) and interested members of the public. The symposium focuses on practice and practices from the practitioner's perspective, and includes workshops and public presentations. Participating artists are Caroline Byström, Alice Chauchat, Jaamil Olawale Kosoko, Chrysa Parkinson, Salvador Sanchis, Arkadi Zaides and Yvonne Rainer. WITHIN PRACTICE consists of workshops at
DOCH
, School of Dance and Circus and
SITE
8 - 14 Oct 2018
and open presentations in
Eric Ericsonhallen
, Stockholm (SE)
11-13 Oct 2018
.
All information concerning the program, registration and tickets
here
.
WITHIN PRACTICE is a collaboration between Säfsten Production and the Department of Dance at DOCH/Stockholm University of the Arts with support by the Swedish Arts Council, Stockholm Stad and the Swedish Arts Grants Committee.

All the best from Åsa Edgren, Anna Diehl & Titti Grahl/Loco World MADEIN-THEWEB.COM, and all our joint members.