MEMORY

WAX
- Celebrating Ingmar Bergman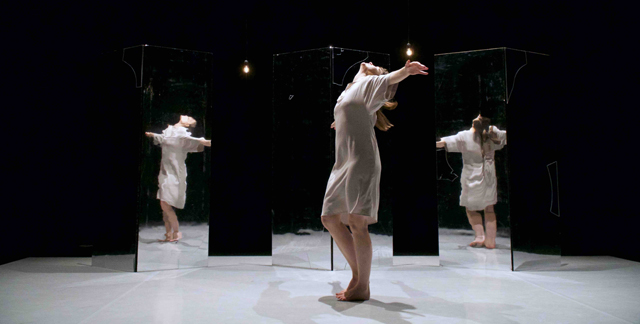 The anniversary year 2018, when Ingmar Bergman would have turned 100, Memory Wax celebrates Sweden's most famous film director with BREATHE, performed by artistic director Johanna Jonasson. In a sincere dialogue between introvert and extrovert, motion and silence BREATHE approaches unspoken secrets. Thoughts and memories create poetic stringency in persistently changing landscapes, in a constantly changing existence. The performance is created with the inspiration from Ingmar Bergman's cinematic universe and premiered in Malmö (SE) 2017. Watch a
trailer
. Read more
here
.
15 Aug 2018

t
he Malmö Festival
(SE),
25 Sep 2018
Sparresalen
, Karlskrona (SE),
27 Sep 2018
Regionteatern Blekinge Kronoberg
, Växjö (SE). See
the schedule
for more details.
Find out more about Memory Wax at
madeintheweb.com
BJÖRN

SÄFSTEN


- Performing at Tanz im August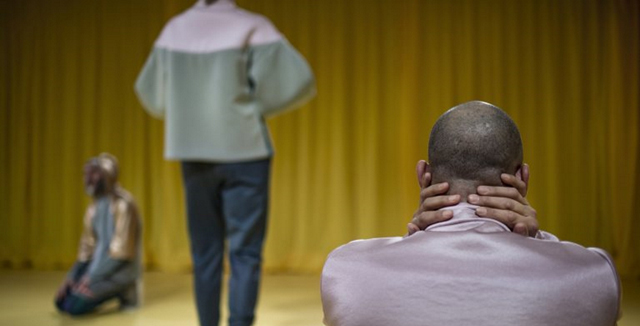 Björn Säfsten's work LANDSCAPES OF I will be presented at
Tanz im August-festival
in Berlin
11, 12 and 13 Aug 2018.
LANDSCAPES OF I lingers between the personal and the fictional, the real and the fake, the biographical and the made-up. The piece investigates different states of the performers and their relationship to the audience. Through engaging shared situations of recognition and by bending their materiality new landscapes and emotional journeys occur. The work is occupied with memories, manners, reflexes, conscious and unconscious actions. A hike in the states of our self-awareness, or the lack of. A questioning of the wish to control how we present ourselves, playing with the uncertainty of a fixed reality. For full credits and more information - please read
here
.
LANDSCAPES OF I is created with the performers Sophie Augot, Ilyas Odman and Will Rawls and premiered in February 2018. A co-production between
Säfsten Produktion
and
Riksteatern
. For full credits and contact information - please read
here
.
Find out more about Björn Säfsten at
madeintheweb.com
TERO SAARINEN

COMPANY


- Professionals' intensive course focuses on repertoire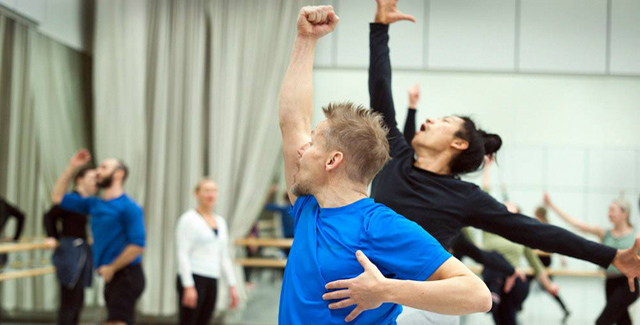 This year, TSC's popular summer intensive is held on
13–17 Aug 2018
in Helsinki. At
TERO Repertoire Intensive
, dance professionals have the chance to study
TERO Technique
through extensive repertoire exercises. Participants also get the rare opportunity to explore new choreographic material in the guidance of Tero Saarinen himself. Learn more about TSC's Training activities
here
.
TSC's Head of International Sales, Johanna Rajamäki will attend the
internationale tanzmesse nrw
on
29–30 Aug 2018
. Please
be in touch
to setup a meeting!
Find out more about Tero Saarinen Company at
madeintheweb.com
STINA NYBERG

AND MARIA W HORN
- Performing at the Norbergfestival (SE)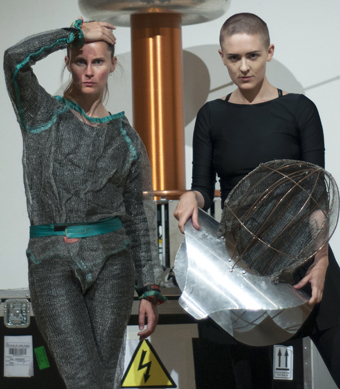 There is a lack of public fascination with electricity, but
ALTERNATING CURRENTS
is here to cure that!
ALTERNATING CURRENTS is an intermedial electricity concert choreographed and performed by Maria w Horn, Stina Nyberg and a frequency-controllable Tesla coil.
The concert is one part of a long-term obsession with the inventor Nikola Tesla and the early 1900's phenomena of touring electricity shows. Through flashing lightning bolts, the Tesla coil creates a sound which resembles distorted trance synths threading piercing melodies through ozone-filled air. In combination with dialogues reflecting on science, magic and electrocution, the concert creates a womb-like atmospheres with the lingering threat of bodily harm.
The choreographer Stina Nyberg and the composer Maria w Horn will perform ALTERNATING CURRENTS at the Norbergfestival, a festival for electronic and experimental music and art in Norberg (SE)
26-28 July 2018
. Tickets and more information
here
.
IL

DANCE
- Presenting a studio showing at the internationale tanzmesse nrw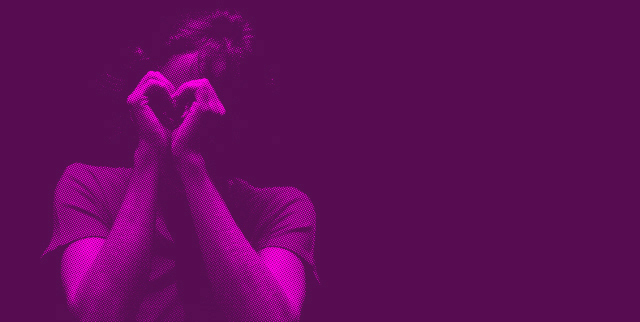 ilDance will be presenting a studio showing of TRANSFORMATION (working title) by iCoDaCo 2018 at the
internationale tanzmesse nrw
. The iCoDaCo 2018 collective includes artists from Hong Kong, Wales, Hungary, Sweden and Poland. The biennial International contemporary Dance Collective (iCoDaCo), initiated by ilDance, will share segments of the work, more information about the project and the international collective of independent artists.
Studio presentation:
30 Aug 2018
at 16.00 in Tanzhaus nrw Studio 5. Read more in the programme of the internationale tanzmesse nrw
here
.
ilDance's junior company,
ilYoung
, tours across Sweden throughout August and September 2018 with the new work Q&A choreographed by the British choreographer Rachel Erdos and cast. Between a talk show and Sunday confession Q&A shares intimate moments from the performers' lives and creates an event, more like a sharing than a traditional performance.
Tour dates:
25-26 Aug 2018
Balettakademien Stockholm (SE),
27-28 Aug 2018
Balettakademien Göteborg (SE),
4 Sep 2018
Glashuset, Gislaved (SE),
8-9 Sep 2018
Härnösands Teater, Härnösand (SE). More info and tickets
here
.
Find out more about ilDance at
madeintheweb.com

All the best from Åsa Edgren, Anna Diehl & Titti Grahl/Loco World MADEIN-THEWEB.COM, and all our joint members.