ANDERSSON DANCE

& SCOTTISH ENSEMBLE
- Doing 3 shows at The Barbican 5-7 July 2018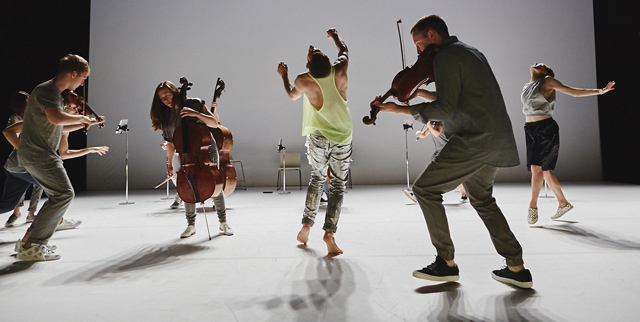 Andersson Dance and Scottish Ensemble are performing GOLDBERG VARIATIONS - TERNARY PATTERNS FOR INSOMNIA at The Barbican in London
5-7 July 2018
.
"Revel in the joy, complexity, and lyricism of an invigorating collaboration between Stockholm-based Andersson Dance and classical musicians Scottish Ensemble as they reawaken a timeless masterpiece"
.
The Barbican
GOLDBERG VARIATIONS - TERNARY PATTERNS FOR INSOMNIA premièred
17 Sep 2015
at Dansens Hus, Stockholm (SE) to great critical acclaim. The piece has since then been touring in Sweden, Great Britain, Germany, Belgium and Norway. In October 2017 the work was performed at the Shanghai International Arts Festival at the Shanghai Concerthall in China. In April 2018 it was performed at The Kennedy Center in Washington. Read more
here
.
Read more about Andersson Dance at madeintheweb.com
CARTE

BLANCHE
- Performing at the international Julidans festival in Amsterdam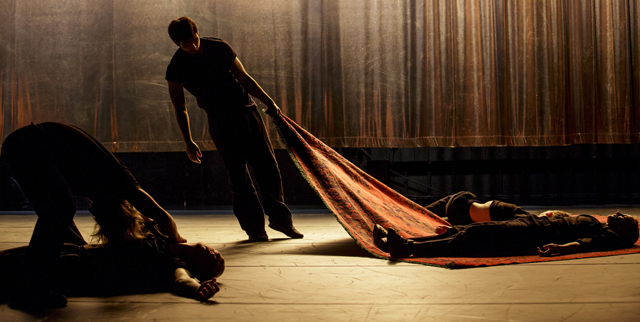 Norway's national contemporary dance company Carte Blanche is performing WHILE THEY ARE FLOATING at the international
Julidans festival
in Amsterdam (NL) on
5 juli 2018.
Read more
here
.
Taking refugees' personal narratives as its point of departure, Carte Blanche looks at individual stories of transit and human sensations such as taste, sensuousness and loss. What do we take with us when we leave our home behind, and how do we deal with what we have left behind? With empathy and through broad, slow and heavy physical movements, the dancers endeavour to create a common meeting place in which we can co-exist. The production is choreographed by Hooman Sharifi, Artistic Director of Carte Blanche. He himself came to Norway from Iran as an unaccompanied minor asylum seeker in 1988. Helge Steen (aka Deathprod) is responsible for the music. Co-produced with Bergen International Festival 2017.
Find out more about Carte Blanche at
madeintheweb.com
BYSTRÖM

KÄLLBLAD


- Touring with CITY HORSES, a gallop through cities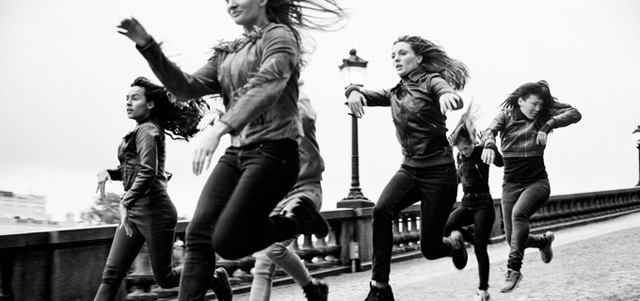 In our cities, on bronze horses, proud kings quietly stare above our heads. Their history and visual male dominance daily manifested, and passed on to the next generation. Where are the women and their stories? This was the starting point for CITY HORSES - a city choreography about power, existence and the female body in the public space, a gallop through cities, a living monument in constant motion, celebrating female courage and power of all ages.
Since the premiere 2017 in Stockholm (SE) with Dansens hus, CITY HORSES has toured all over Sweden, to Denmark and now continues to Malmö Sommarscen (SE)
7 July 2018
, Göteborgs kulturkalas (SE)
17 Aug 2018
, Lidingö City (SE)
6 Oct 2018
, Reykjavik (IS)
14 Dec 2018
.
Find out more about Byström Källblad at
madeintehweb.com
TERO

SAARINEN

COMPANY
- Finnish media excited over BREATH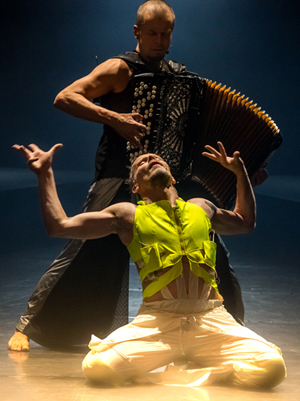 After its world premiere season in Canada, Choreographer-Dancer Tero Saarinen and Accordionist-Musician Kimmo Pohjonen's
BREATH
toured in Finland this May. The duet was received excitedly by both audiences and
critics:
main Finnish newspapers, eg.
Helsingin Sanomat
and
Hufvudstadsbladet,
described the creation as "oozing with strength", "exceptionally surprising" and "astonishing".
Next BREATH will be seen at
Jyväskylä City Theatre
as a part of
Tanssin Aika festival
on
28 Sep 2018
. It is also available for touring in the coming seasons.
TSC kicks off the autumn season with another Finnish premiere. Tero Saarinen's choreography
ZIMMERMANN TRIO
, originally commissioned by and premiered with the
LA Phil
in January. This time the creation will be performed together with the
Helsinki Philharmonic Orchestra
, conducted by Susanna Mälkki. The shows on
30–31 Aug 2018
are a part of
Helsinki Festival.
Find out more about the company at
madeintheweb.com
MALIN

HELLKVIST

SELLÉN
- Showing THE MISSIONARY in Sweden and Norway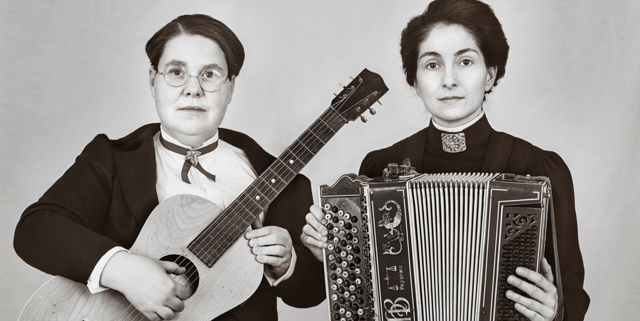 photo: Sofia Runarsdotter
Lesbian Christian missionaries in Norrland, in the north of Sweden in the early 1900s, did they really exist?
Choreographer and concept creator Malin Hellkvist Sellén claims they did in her performance THE MISSIONARY – taking you on a journey where you meet women who went against the norms and conventions of that time. THE MISSIONARY is a love story, a song of praise and a playful way of giving body once again to a piece of erased history. THE MISSIONARY was performed
7-8 June 2018
in Malmö (SE) at Dansstationen during Proud Performing Arts - festival and it is performed in Oslo (NO) during the Oslo Pride festival at Scenehuset
27-29 June 2018
. Malin Hellkvist Sellén and THE MISSIONARY was awarded The Swedish Theatre Critics Associations Dance award and Swedish Directors Associations IRIS award 2016. THE MISSIONARY opened 2016 is co-produced with NorrlandsOperan.
Malin Hellkvist Selléns work PINK PROMISES is celebrating 10-year anniversary since the opening 2008 and the solo work for Norwegian dancer Marianne Kjærsund is still going strong! PINK PROMISES was shown at Dansens Hus Oslo (NO) for three sold out performances in February 2018 and on
27 June 2018
it was presented at
Kortreist Dance Festival
in Inderøy (NO).
Read more about Malin Hellkvist Sellén at
madeintheweb.com
CLAIRE

PARSONS CO.
- Claire Parsons receives the prestigious Cullberg prize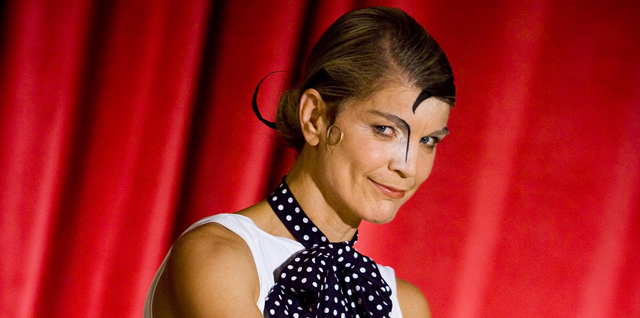 In August the choreographer Claire Parsons will receive the prestigious Cullberg prize from the City of Stockholm, a prize that is awarded to a choreographer, dancer or a dance company who has contributed to the development within the field of Dance in Stockholm.
For the fall season 2018 Claire Parsons will be creating a new work for Dansstationen in Malmö (SE) and for the Royal Dramatic Theater/Sweden's National Theater in Stockholm (SE). In September MARMELADE travels to Norway and GRASS continues to tour in Sweden. At the end of October Claire Parsons Co. will be embarking on the first part of a planned two year tour in the United States with AND THEN. An finally, in November the production SIGNAL, that premiered last year at Dansens Hus in Stockholm (SE), will go on the road for the first time.
Read more about the company at madeintheweb.com
BJÖRN

SÄFSTEN


- Performing at Tanz im August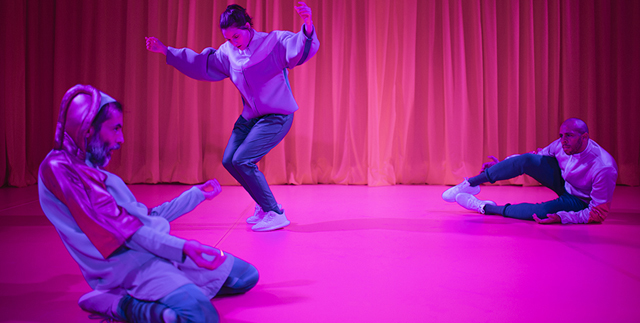 Björn Säfsten's work LANDSCAPES OF I will be presented at
Tanz im August-festival
in Berlin
11-13 Aug 2018.
LANDSCAPES OF I saunters along the boundary between personal and fictional, genuine real and counterfeit. Björn Säfsten examines our wish to permanently control our exterior perception, and plays with the insecurity of an apparently fixed reality. With rhythm and musicality, exactness of detail and humour he weaves solos by three performers into one another, hiking through the landscape of our self-awareness – or lack of it.
LANDSCAPES OF I is created with the performers Sophie Augot, Ilyas Odman and Will Rawls and premiered in February 2018. A co-production between
Säfsten Produktion
and
Riksteatern
. For full credits and more information - please read
here
.
Find out more about Björn Säfsten at
madeintheweb.com
All the best from Åsa Edgren, Anna Diehl & Titti Grahl/Loco World MADEIN-THEWEB.COM, and all our joint members.