Read about premieres in APRIL, and much more, in the 40th Newsletter from the Nordic membership
MADEIN-THEWEB.COM.
This month's premieres of companies participating at madeintheweb.com are:
12 Apr 2018 BREATH,

Tero Saarinen Company

(FI)
CARTE

BLANCHE


- A new piece opens at Bergen International Festival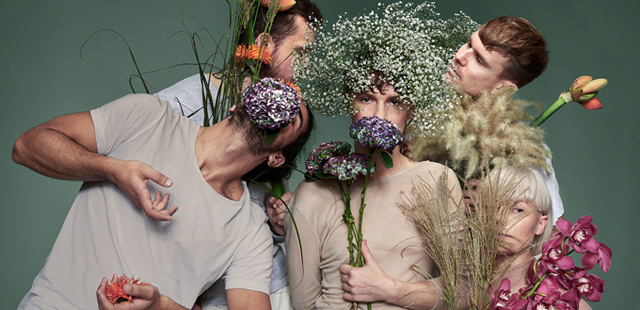 SOUFFLETTE is a new work by the French choreographer François Chaignaud. In French slang, 'soufflette' means blowing the smoke from one person's mouth back into another's. This is an intimate act during which one shares the most essential and yet ungraspable part of our existence: the air that keeps us alive and makes us high. SOUFFLETTE will be an exchange of air throughout the centuries. What if a medieval breath blew through our lips? SOUFLETTE will have its world premiere

24 May 2018

in Studio Bergen at the Bergen International Festival 2018. Read more here.

Find out more about Carte Blanche at madeintheweb.com
TERO

SAARINEN

COMPANY
– BREATH opens in Canada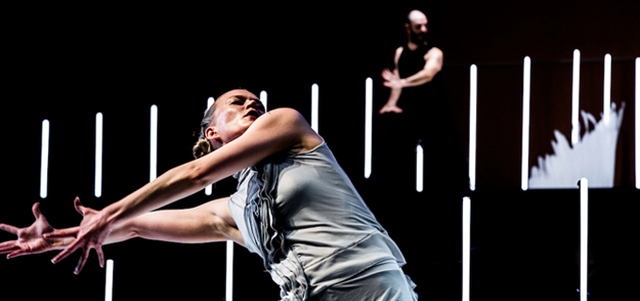 Tero Saarinen's ZIMMERMANN TRIO will receive its European premiere at co-commission partner Helsinki Festival on

30–31 August 2018

. The creation was originally commissioned by and premiered with the LA Phil in January 2018. Conductor Susanna Mälkki will again direct Bernd Alois Zimmermann's cello concerto, this time performed by the Helsinki Philharmonic Orchestra. Tero Saarinen Company dance soloists Auri Ahola, Misa Lommi and David Scarantino take the Helsinki Music Centre stage with cellist Oren Shevlin.

The world premiere of Choreographer-Dancer Tero Saarinen and Composer-Accordionist Kimmo Pohjonen's full-evening duet BREATH takes place at Grand Théâtre de Québec on

12 April 2018,

followed by performances with Danse Danse at Place des Arts' Printemps Nordique festival. View the trailer and please be in touch for a full-length recording, filmed at work-in-progress open rehearsals in Helsinki at the end of March.

Learn more about the company at
madeintheweb
ANDERSSON DANCE

& SCOTTISH ENSEMBLE
- Doing four shows at The Kennedy Centre in Washington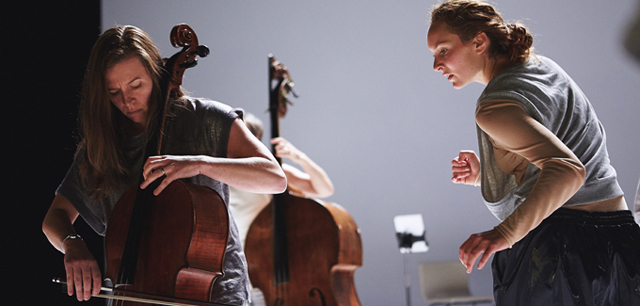 Andersson Dance and Scottish Ensemble bring GOLDBERG VARIATIONS - TERNARY PATTERNS FOR INSOMNIA to The Kennedy Center in Washington (US) for four shows

26-28 April 2018

.
Art forms merge and surge with sublime synergy as five performers from Stockholm-based Andersson Dance and 11 musicians from Glasgow-based Scottish Ensemble become true partners, interacting onstage in a seamless display of talent. Johann Sebastian Bach's sparkling masterpiece comes to stunning life through a whirlwind of movement and sound in this entrancing collaboration.
A free post-performance discussion will be held on

26 April 2018

. More information

here

.
Read more about Andersson Dance at madeintheweb.com
ICELAND

DANCE

COMPANY
- A new piece and a trip to Athens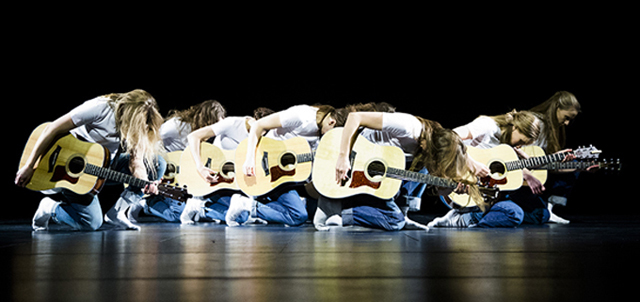 photo: Jónatan Grétarsson
Iceland Dance Company will be premiering FORTUNEVILLE, a brand new power piece by Anton Lachky, on

27 April 22018

at Reykjavik City Theatre. Other performances are on

29 Apr 2018

and

10, 13 & 16 May 2018

. More about the performance on the company's website here.
On

5-6 May 2018

Iceland Dance Company travels to Greece and performs SACRIFICE at the Onassis Cultural Centre in Athens. Since its premiere in March 2017, SACRIFICE has been performed in Belgium, England, Germany, Norway and the Netherlands and has received raving reviews. Read more here.

Find out more about Iceland Dance Company at madeintheweb.com
INGRID OLTERMAN

DANS


- 110 performances for children this spring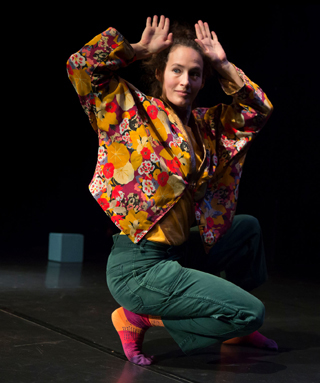 Ingrid Olterman Dans is really busy touring, with a total of 110 performances for children this spring.

Last month the performance SHELTER TREES (LÖVKOJA) was shown in the Latvian language as part of the international professional theatre festival for children and youth EJU
Meklet
organized by Assitej Latvia. This month SHELTER
TREES
is making 8 performances in Upplands-Bro, Stockholm (SE).

At the same time the minimal production READ AND MOVE, a delicate and clever piece for children 0-5 years old, is visiting libraries in Stockholm and the county of Östergötland (SE).
Read more about Ingrid Olterman Dans at
madeintheweb.com
NORR

DANS


- Making a dance movie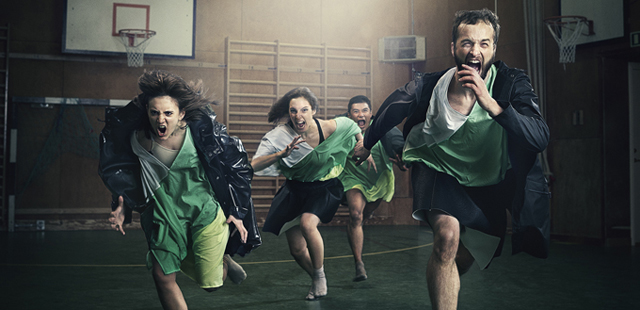 Norrdans will be making a dance film in June, titled LEAVING, with five of Norrdans' dancers in collaboration with the Swedish choreographer Helena Franzén. Norrdans has been actively involved in making dance films and will continue to do so as part of the company´s digital web strategy. In 2019 the winner of Norrdans' dance movie award in Rotterdam International Duet Choreography Competition 2018 (where Norrdans' artistic director Mira Helenius Martinsson will be in the jury) will get the opportunity to transform the winning duet into a dance film in collaboration with Norrdans.
Due to high
demand
Norrdans will be touring

BLACK FOREST

by Mari Carrasco in Sweden again this May. It will be performed as both public and school performances. Norrdans is happy to announce that the music to BLACK FOREST, written by Mikael Karlsson, will soon be available on Spotify!
RECOIL

PERFORMANCE

GROUP
- Showing a biological choreographic installation in Copenhagen (DK)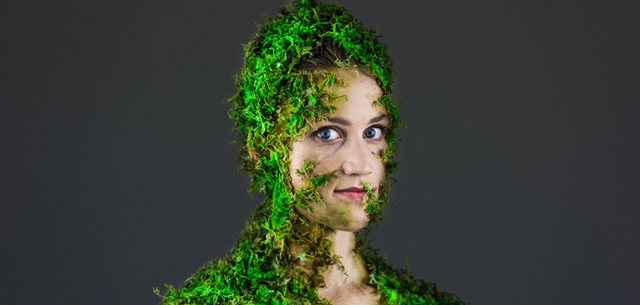 A dancer and a scenography in the process of biological
moldering
in a durational performance installation. In MASS – BLOOM EXPLORATIONS the audiences get in touch with the decay, the decomposition and the dead. Danish premiere at Overgaden, Institute of Contemporary Art, Copenhagen (DK)

1 May 2018

.

In a plastic dome appearing like something in between a mausoleum and a
greenhouse
you meet a human and thousands of mealworms. They live side by side in a
micro universe
built exclusively of
disposed
white foam plastic – a material that happens to be a nourishment that pleases the ever-hungry mealworms. During the opening
hours
the visitors are welcome to explore and interact with the
installation, and to come and go as they please. In collaboration with Dansehallerne. Free entrance.



1– 6

May,

2018,

Overgaden. Institute of Contemporary Art, Copenhagen (DK),

31 May – 3 Jun 2018,

Space 10, Copenhagen (DK).

Find out more about Recoil Performance Group at madeintehweb.com
ART OF

SPECTRA


- Celebrates 20 years as a company in 2018
Art of Spectra starts the 20th anniversary with presenting a new website, check it out here!



Peter Svenzon has just begun working on the upcoming Art of Spectra production, TENSION. TENSION will premiere in the spring of 2019. Art of Spectra collaborates with GAS, Gothenburg Art Sounds in the upcoming project MODUL

, a site-specific, trans-disciplinary production. GAS is an international art music festival in Gothenburg. 2018 festival is taking place

28 Sep 2018 - 6 Oct 2018

.

Peter Svenzon choreographs for Norrdans triple program

ALFHILD AGRELL'S ARV

, where the inspiration is drawn from the Swedish author Alfhild Agrell's strong and tragic stories. World premiere is 18 Oct 2018 in Härnösand (SE).

The company's latest work WHO ARE U tours internationally in 2019. More info to come!

Read more about Art of Spectra at madeintheweb.com
DALIJA

ACIN THELANDER
- Performing at Sweden´s most important biennal for children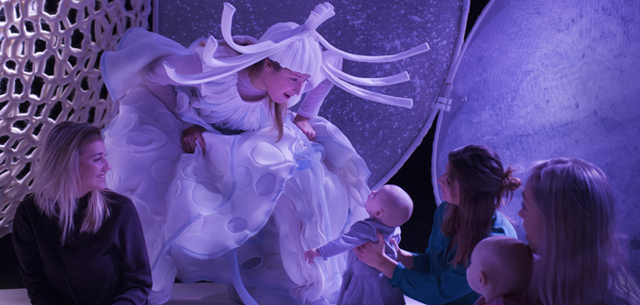 photo: Markus Gårder/Kungliga Operan
MYRIADER
AV VÄRLDAR, Dalija Acin Thelander's performance for babies commissioned and produced by the Royal Swedish Opera will be on the program of

Bibu

- Performing arts biennial for children and youth, in Helsingborg (SE) on

16-17 May 2018.



MYRIAD AV VÄRLDAR invites babies and their adults to
sensorially
saturated experience generated within immersive, installation-based environment. Diverse artistic practices are fused into the spirited interplay, generating a unique and intriguing substance of the performance. It's landscape, rich in stimuli, triggers the curiosity of the youngest ones and encourages interaction and exploration. For full credits please read

here

.

Read more about Dalija Acin Thelander at

madeintheweb.com
BJÖRN

SÄFSTEN


- Showing PROLOGUE in Spain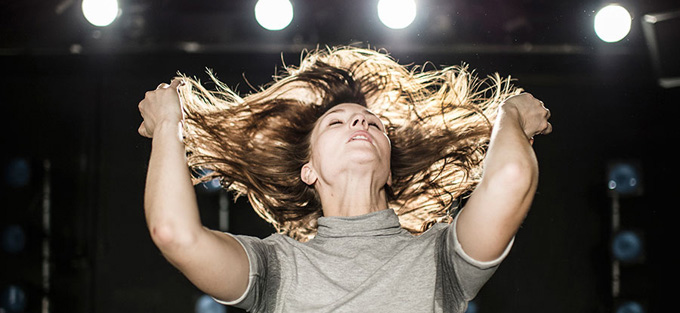 The performance PROLOGUE is shown

27 Apr 2018

at Teatro Leal in Santa Cruz de Tenerife (ES). In PROLOGUE Björn Säfsten and Sophie Augot explore the violence of language. The body and the mind and its connected actions are here laid bare. It's a game with both the syntax and the semantics of the body and its gestures. The work is a re-creation of a piece for two performers from 2012, moulded into a work for a single performer. Idea, costume concept and scenography by Anja Arnquist, Sophie Augot and Björn Säfsten. A co-production with Norrlandsoperan.

Read more about Björn Säfsten at

madeintheweb.com
CLAIRE

PARSONS CO.
- On tour from South Korea to Norway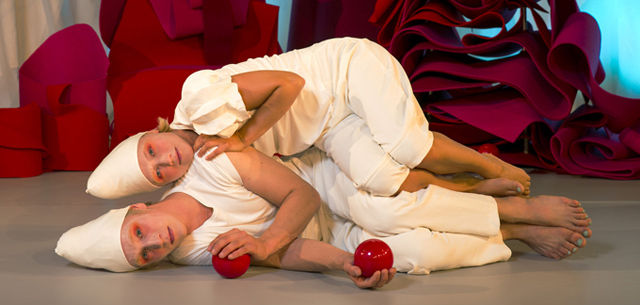 MARMALADE – the company's signature piece for
2-6 year olds
– will be performing in Seoul, South Korea

4 - 6 May 2018

at the Seoul Museum of History. The MARMALADE tour continues to Sweden

15 -19 May 2018

and to Norway

28 May -1 June 2018

.

GRASS, co-produced by Marionetteatern, for children aged 4 and up, will be performing in Gothenburg

17 -19 April 2018

. The last chance to see GRASS this spring will be at the event

Fika
titta
dansa
at Skånes Dansteater (SE)

22 April 2018

. GRASS will continue to tour Sweden extensively fall 2018 and 2019. Read more about dates and venues here.

Read more about the company at madeintheweb.com
SUSANNA

LEINONEN

COMPANY
- Touring with DREAMS OF REPLAY and preparing a new work
Susanna Leinonen Company's latest work DREAMS OF REPLAY is touring, the piece will be performed at Svenska Teater in Åbo on

28 Apr 2018

, in Turku, at Tanssivirtaa contemporary dance festival in Tampere on

26 May 2018

and at Gdansk Dance Festival, Poland on

6 Jun 2018.


Susanna Leinonen has started creating a new piece called KENTTÄ for Finnish Dance Theater MD. The piece will premiere in October 2018 but a little teaser can already be seen in Tampere on

11 May 2018

. Susanna is also working on the choreography for her upcoming piece NASTY, which will premiere on

7 Sep 2018

in Helsinki (FI).

Read more about Susanna Leinonen Company at madeintheweb.com
STINA

NYBERG
- Presenting SHAPE OF STATES in Stockholm (SE)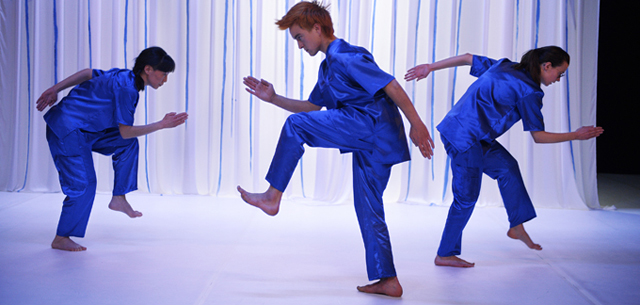 The performance SHAPES OF STATES returns to MDT, Stockholm (SE) on 30-31 March 2018. Choreography by Stina Nyberg and production by MDT, Inkonst, Norrlandsoperan and wpZimmer. Full credits, tickets and more information
here
.
Shapes of States traces the historical and political writing of the body by connecting Swedish public health ideologies from the 1920's with contemporary training ideals
. Seeing the body as malleable material, which are the means through which we sculpt it? And what is the daily shaping of the body doing to the way we shape society?

Read more about Stina Nyberg here.
SHAKE IT

COLLABORATIONS
- On tour with a symphony of dreams, bodies and voices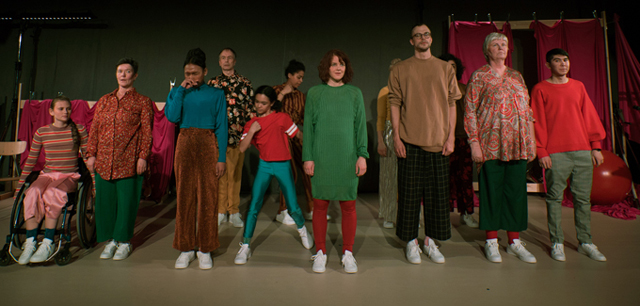 photo: Nemo Stocklassa Hinders
Are there any shared dreams left and what does a united voice mean today?
SAD SYMPHONY believes that we need each other and that we can stand together even in the most difficult questions. and challenges the idea of the limited voice and body by forming a choir of 12 artists. A choir with the one task: to investigate all the way out to tip of their fingertips to find the smallest common denominator.
SAD SYMPHONY is created by Tove Sahlin / Shake it Collaborations in close collaboration with the ensemble and artistic team and now touring the county of Gävleborg (SE). SAD SYMPHONY is a co-production between Shake it Collaborations and Folkteatern Gävleborg and part of the project Dreams and Democracy.



16-17 Apr 2018

Hofors, 23-24 Apr 2018 Hudiksvall, 29 Apr 2018 Runemo,

7 May 2018

Bergsjö,

14-15 May 2018

Bollnäs,

21-22 May 2018

Söderhamn,

5 - 6 June 2018

Stockholm, Eric Ericsonhallen

Learn more about Shake it Collaborations at madeintheweb.com
GUNILLA

HEILBORN


- In residence for the new work THE BOOK
Gunilla Heilborn performed

THE KNOWLEDGE

at Place Des Art in Montréal, Canada, as part of the

Printemps Nordique festival

. In this solo show, the Swedish artist explores the fascinating world of the brain and the human ability to navigate. The performance was very well received. Gunilla Heilborn also was in residence for her new production BOKEN (THE BOOK) planned to premiere Dansens hus in Stockholm (SE)

2 Oct 2018

.

Learn more about Gunilla Heilborn at

madeintheweb.com
All the best from Åsa Edgren, Anna Diehl & Titti Grahl/Loco World MADEIN-THEWEB.COM, and all our joint members.