Newsletter no. 36 • DECEMBER 2017
IN

THIS

NEWSLETTER


Get the absolute last news of 2017 from the MADEIN-THEWEB membership. Read about the premieres in December about the ICE HOT Reykjavik 2018 Open Call, The Nordic Festival in Paris and much more.

We wish all our readers a Very Merry Christmas and a Happy New Year!

Editor in Chief MADEIN, Åsa Edgren
This month's premieres of companies participating at madeintheweb.com are:
9 Dec 2017 SALVE REGINA, Jo Strømgren Kompani and Oslo Danse Ensemble (NO)
8 Dec 2017 IT IS AS IT IS, Shake it Collaborations (SE)
13 Dec 2017 FOREIGN VOID AND YOUR RESPONSE, ilDance (SE)
13 Dec 2017 SENSESCAPES (Xi'an, with Chinese dancers), Dalija Acin Thelander (SE)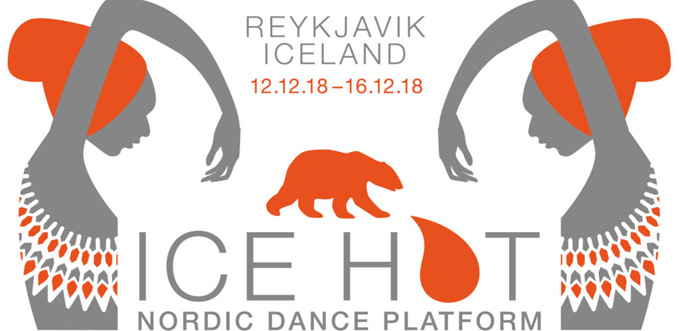 Attention all Nordic Contemporary Dance Artists!
It's time to apply if you want to perform at ICE HOT REYKJAVIK
12-16 Dec 2018
. Join us for five ICE HOT days with live performances, artistic presentations and discussions. Meet dance enthusiasts from around the globe. Deadline for application is
31 Jan 2018
.
The platform will take place 12-16 Dec 2018. In the capital of Iceland, Reykjavík.
The genre presented is contemporary dance in all its variety and forms
You have to be a professional artist or company living in or receiving
The Call for Application and all further information at:
www.icehotnordicdance.com
With greetings from the ICE HOT NORDIC DANCE PLATFORM PARTNERS!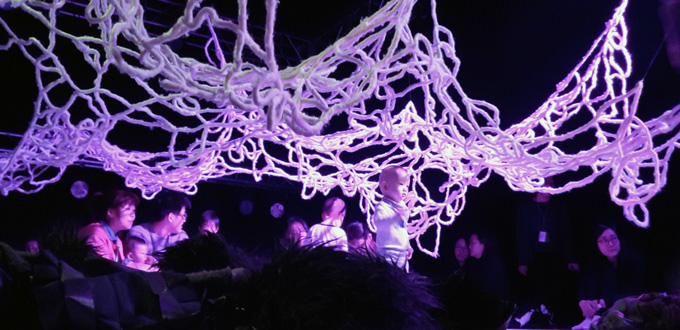 photo: Dalija Acin Thelander
Dalija Acin Thelander has staged her performance for babies, SENSESCAPES with Chinese dancers. Premiere was in Xi'an on
13 Dec 2017
and performance will remain and be performed in China. The performance is produced by Xi'an Quijang Merition Development Company for Children's Theatre, China. SENSESCAPES proposes a choreographed, interactive and multi-sensory experience to babies 3-18 months old and their care-takers. It is conceived as an installation based environment, designed to challenge usual conceptions of aesthetics for babies, aiming to induce interplay of the audience's physical movement and sensory input. SENSESCAPES unfolds a series of carefully composed, interconnected events which aim to involve its audience, trigger their curiosity and encourage their agency in landscape rich in stimuli.
Read more about Dalija Acin Thelander at
madeintheweb.com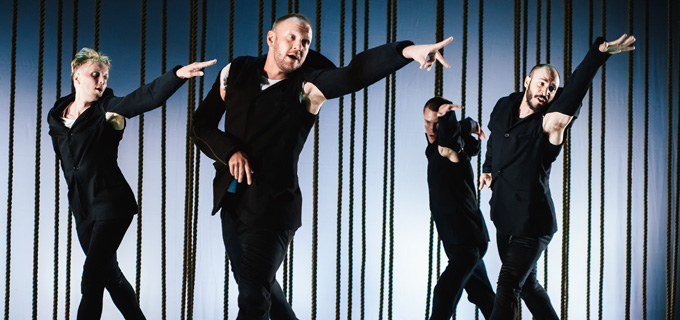 In October 2017, Tero Saarinen Company's
MORPHED
was performed a total of ten times to almost 6000 audience members in the USA and Canada during the group's longest North American tour to date. The shows in
New York
,
Williamstown
, Vancouver and
Ottawa
received acclaim from both audiences and
critics
. The creation was reviewed as "striking", "mesmerizing" and "captivating". On
18–20 Jan 2018
, MORPHED will be seen at
Théâtre National de Chaillot
, Paris, as a part of
Festival nordique.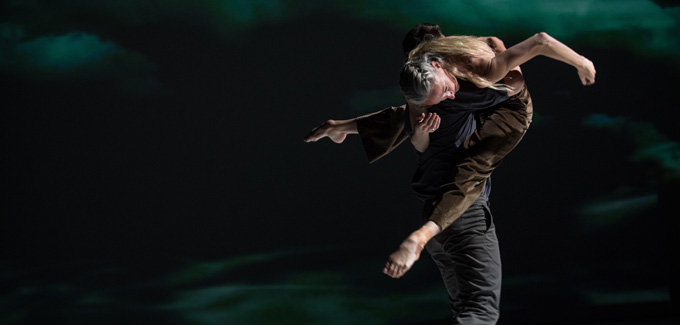 After successful presentations and full houses in Tromsø (NO), Oslo (NO), Hammerfest (NO) and Kungsbacka (SE)
FROZEN SONGS
now moves from a Nordic to a European arena in 2018:
25 March 2018
at 15th Belgrade Dance Festival, Belgrade (RS),
29 March 2018
Cultuurcentrum Brugge (BE).
Watch a trailer
.
On international demand, the company will revive the 2012 production
AGAIN
. The tour starts in Stockholm, Sweden at Dansens Hus. Continues to Montreal (CA) and
Printemps Nordique
at Place des Arts and will end in Trondheim (NO), where AGAIN will be performed live with a symphony orchestra, a presentation realized in close co-operation with Dansit and Trondheim Symphony Orchestra:
21-22 March 2016
Dansens Hus, Stockholm (SE),
5-7 April 2018
Place Des Arts, Montreal (CA),
12-13 April 2018
Multiplié Festival, Trondheim (NO).
Read more about zero visability corp. at
madeintheweb.com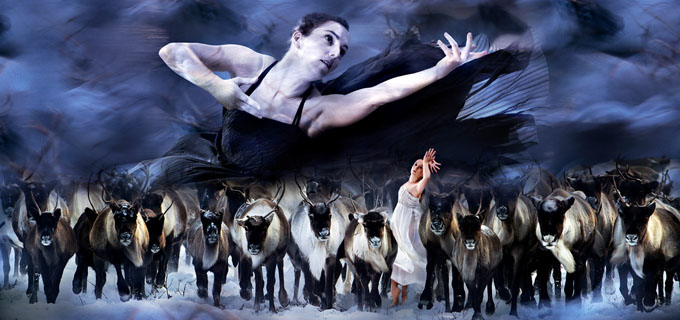 Norrdans just finished a long run of performances in the south of Sweden finishing the Tour at Växjö Concert House performing work from Mari Carrascos in a joint evening with Mats Ek and Ana Laguna.
In 2019 Norrdans tour a triple bill based on short stories of Alfhild Agrell. She wrote powerful stories of the indigenous people. Read more
here
. The second new work of the season is a commission for choreographer Simone Grötte. Her work is strongly influenced by her Sami background. She is still living and working in the arctic region. More information
here
.
Read more about Norrdans at
madeintheweb.com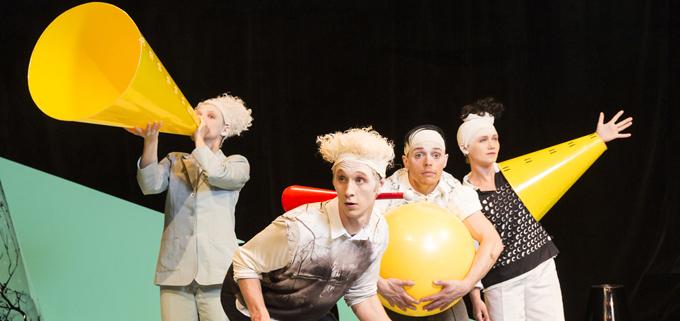 2018 starts with performances in Berlin. 3 shows of AND THEN will be presented at
PURPLE Internationales Tanzfestival
für junges Publikum
23 - 24 Jan 2018.
Claire Parsons will attend the conference and showcase
IPAY
International Performing Arts for Youth in Philadelphia
24 - 27 Jan 2018.
Read more about Claire Parsons Co. at
madeintheweb.com

All the best from Åsa Edgren, Anna Diehl & Titti Grahl/Loco World MADEIN-THEWEB.COM, and all our joint members.