Newsletter no. 35 • NOVEMBER 2017
IN

THIS

NEWSLETTER


MADEIN-THEWEB.COM is your window to the North. Here you get the latest news about some of the most active artists internationally in the performing arts in the Nordic Countries. Every month we send you info about our membership's tours and premiers. You also get the highlight news from our region. We are happy to announce two new exciting artistic directors, this month, both with a background from the Royal Swedish Ballet, but as well very much active in the independent sector; Nadja Sellrup and Pontus Lidberg. Nadja takes over Stockholm 59 North and Pontus takes the stear of the leading National Contemporary Dance Company in Copenhagen Denmark, after many years in The United States. The MADEIN membership congratulates them both.
November News from the North otherwise can report that the Performing Arts are now going into a profound process of cleaning up, in the aftermaths of the #ME TOO uprise. More than a thousand women in Music, Theatre, Dance are now sharing their witnesses. The Leaders of the institutions and also the Ministry of Culture are all gathering around the cleaning buckets. Last week reports from other parts of Society is now coming to surface aswell. Exciting times to live in, indeed. Joint voices can change reality. And once again the arts are in the lead, showing the way for others to follow.

Editor in Chief MADEIN, Åsa Edgren
This month's premieres of companies participating at madeintheweb.com are:
5 Nov 2017 SIGNAL, Claire Parsons Co. (SE)
9 Nov 2017 HUMAN IN BALANCE, DON GNU (DK)
18 Nov 2017 MYRIADER AV VÄRLDAR, Dalija Acin Thelander (SE)
24-Nov 2017 DEEP TIME, Virpi Pahkinen Dance Company (SE)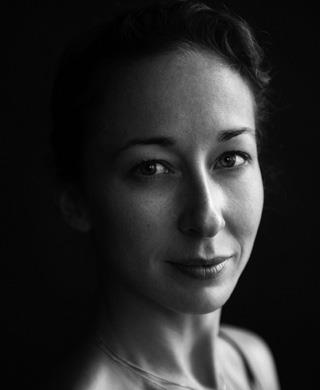 Nadja Sellrup has been appointed as new Artistic Director at Stockholm 59 ° North by a unanimous board. She takes over immediately after previous Artistic Director Mia Hjelte. NadjaSellrup is a Swedish ballet dancer. After terms with the
Bavarian State Ballet
in Munich and the
Spanish National Dance Company
in Madrid, she returned to Stockholm in 2007 to join the
Royal Swedish Ballet
where she is a principal dancer. She has been a member of the Stockholm 59 ° North group since 1996.
- I'm really looking forward to leading 59, to exciting collaborations with actors challenging the dances and appealing to both the faith and to new audiences,
says Nadja.
Stockholm 59 ° North is a group of dancers from the Royal Swedish Ballet who are touring in Sweden and abroad, mainly with new creations from Swedish choreographers. The Royal Court Dancer Madeleine Onne formed the group in 1997.
photo: Carl Thorborg/Kungliga Operan
Read more about Nadja and
Stockholm 59° North here.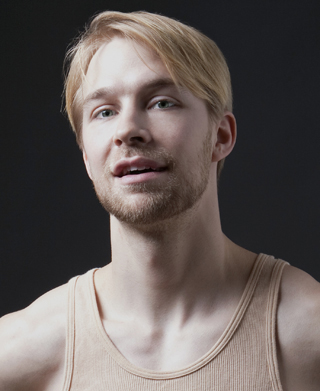 Danish Dance Theatre has appointed a new Artistic Director. The internationally acclaimed Swedish choreographer Pontus Lidberg will join the company in April 2018 and replace Tim Rushton.

Pontus Lidberg joins Danish Dance Theatre after many years as a critically acclaimed film director and choreographer for some of the best ballet and dance companies around the world.

- We are incredibly excited to be able to announce Pontus Lidberg as our next Artistic Director, says Kasper Holten, Chairman of the Board at Danish Dance Theatre.

- Lidberg's work is known and celebrated at leading dance venues and companies around the world, and he has proved to be able to combine a classical background and vocabulary with thinking out of the box on all levels.


photo: Erin Baiano

Read more here.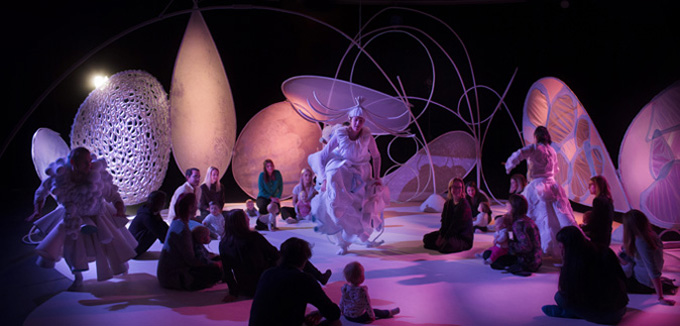 photo: Markus Gårder/Kungliga Operan
Dalija Acin Thelander will have a premiere of MYRIADER AV VÄRLDAR (MYRIADS OF WORLDS), her new performance for babies 3-18 months, commissioned by
The Royal Opera
in Stockholm (SE) on
18 Nov 2017
. MYRIADER AV VÄRLDAR is performed by Allyson Way Wanselius, Pontus Sundset, Noah Hellwig and soprano Maja Frydén. Music is composed by Anja Djordjevic, scenography and lights by Jens Sethzman, costumes by Anna Kjellsdotter and poetry by Mariana Steinmo.
Read more about Dalija Acin Thelander at
madeintheweb.com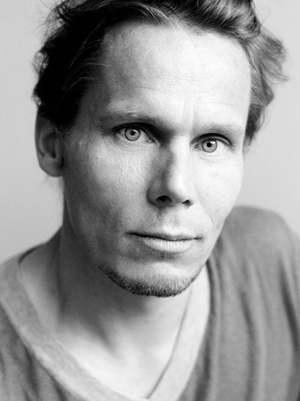 Tero Saarinen Company will premiere a new creation,
ZIMMERMANN TRIO,
commissioned by the Los Angeles Philharmonic on
19 Jan 2018
at Walt Disney Concert Hall in LA. Set to music by Bernd Alois Zimmermann, Tero Saarinen's choreography is performed by TSC soloists Auri Ahola, Misa Lommi and David Scarantino. The TSC artistic team includes Saarinen's long-term collaborators lighting and set designer Mikki Kunttu and costume designer Erika Turunen.
The LA Phil
is led by Susanna Mälkki, featuring cellist Robert deMaine.
The choreography will be developed in
an artistic residency
in Modena, Italy this November. Audiences in Italy will also get an opportunity to see a preview of ZIMMERMAN TRIO in open rehearsals. As a part of the residency, Tero Saarinen and Sini Länsivuori – Choreographer's Assistant in Zimmermann Trio – will also hold a
TERO Workshop
for local dancers.
photo. Tanja Ahola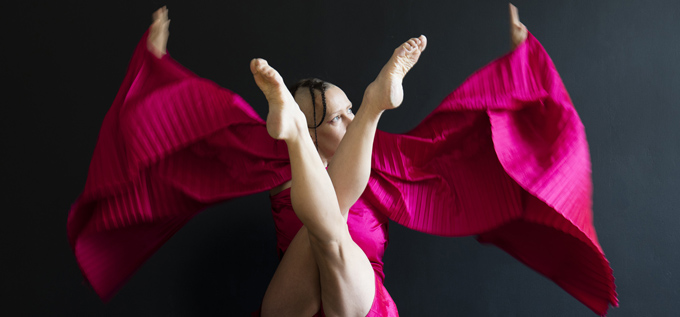 photo:Marita Liulia
DEEP TIME by Virpi Pahkinen Dance Company will premiere
24-26 Nov 2017
at Dansens Hus, Stockholm (SE). DEEP TIME unfreezes the core of time and turns it into spectral spirals; time expands in a distant nebula. Virpi Pahkinen comes together with five dancers, a coloratura soprano and a percussionist to make a determined dive into the infinite depth of time. For full credits and tickets - please read
here
.
Watch this trailer
where Virpi Pahkinen Dance Company offers an exclusive preview of the work in progress of DEEP TIME and it's delicate costumes designed by Zita Merényi with her special Provo-CUT™-technique.
Find out more about Virpi Pahkinen Dance Company at
madeintheweb.com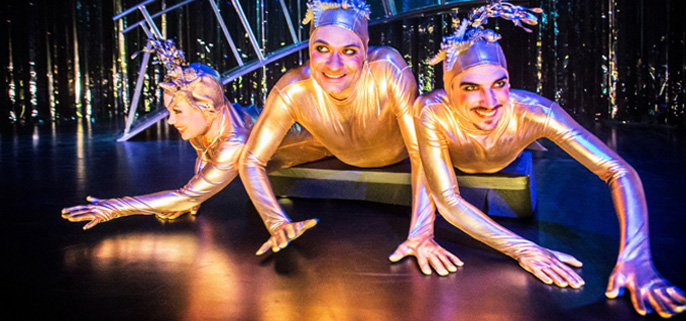 25 Nov -16 Dec 2017
Charlotte Engelkes' THE GOLD will be performed at
Operaverkstan
in Malmö (SE).
Welcome to a shimering musical fairytale world inspired by Wagners opera The Rhine Gold! In the highly acclaimed performance THE GOLD, opera, parkour and dancing are mixed in a spectacular adventure. What is the reason everybody wants the gold and why does the gold make everybody who owns it weird? THE GOLD is an opera performance for five year olds and adults alike.
Read more about Charlotte Engelkes at
madeintheweb.com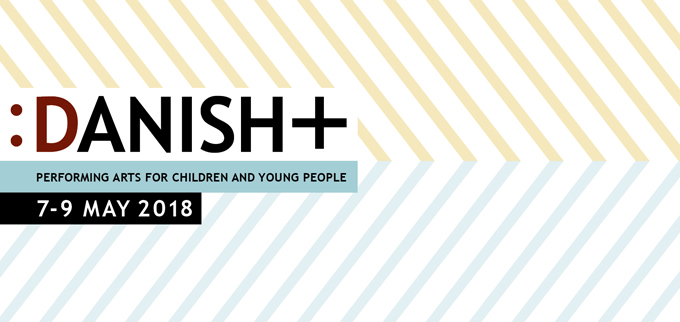 7-9 May 2018
:DANISH+ 2018 takes place in the lovely city of Aarhus, Denmark. :DANISH+ is a showcase presenting theatre representatives from around the world to some of the best Danish performing arts for children and young people – and all plays presented at the showcase are performed in English. The showcase is organized by the award winning
Teatret Gruppe 38
. Furthermore, the showcase provides a perfect environment for networking as all participants follow the same schedule and we enjoy our meals together.
The EARLY BIRD registration fee is 400 € and covers entrance to all performances, accommodation in the heart of Aarhus and all meals during the showcase. Sign up from
15 Nov 2017.
Read more about :DANISH+ 2018
here
.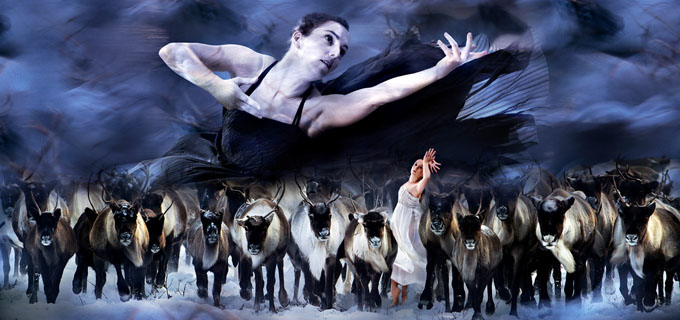 Norrdans has been invited to the International Festival of Arts,
Diaghilev P.S. Festival
in St Petersburg, Russia on
24 Nov 2017
. Norrdans is pleased to be able to meet the Russian demand for Mats Ek choreographies by presenting Mats Ek´s PAS DE DANSE. Norrdans will also perform Martins Forsberg´s
AB3
in the festival.
In 2019 Norrdans tour a triple bill based on short stories of Alfhild Agrell. She was a writer from Härnösand (SE), the hometown of Norrdans. She wrote powerful stories of the indigenous people. Read more
here
. The second new work of the season is a commission for the Norwegian choreographer Simone Grötte. Her work is strongly influenced by her Sami background. She is still living and working in the arctic region. More information
here
.
Read more about Norrdans at
madeintheweb.com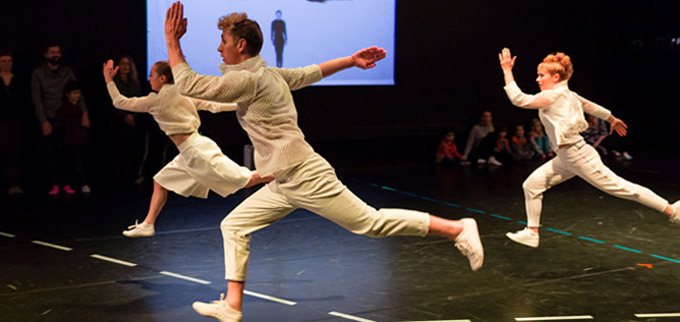 MARMALADE is performed 1
0 - 19 Nov 2017
at the prestigious
New Victory Theater
in New York. For complimentary tickets contact
the company
.GRASS will be performed at
FEZ Puppet Theatre Festival
in Berlin
25 Nov 2017
. SIGNAL, the new family piece by Claire Parsons Co. premiered at Dansens Hus in Stockholm
5 - 7 Nov 2017
and will soon be available for touring. Read more
here
.
Read more about Claire Parsons Co. at
madeintheweb.com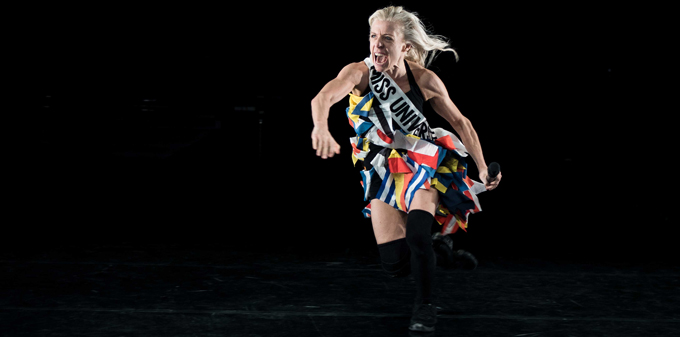 Charlotta Öfverholm recently received a 10-year scholarship from The Swedish Arts Grants Committee, a government agency. The Swedish Arts Grants Committee awards a number of different grants and allowances to individual artists within the areas of visual arts and design, music, theatre, dance and film.
-
I´m honoured and grateful,
says Charlotta. -
This means I´ll be able to continue working on my craft, especially my project Age on Stage, featuring dancers over 45. My next creation, STORIES will premiere at Dansens Hus in Stockholm (SE) 30 May -1 June 2018. This followed by the third Age on Stage International Meeting Point 2 June 2018. A mini festival featuring international speakers, performances , films and research results all with focus on age and stage.
Read more about Charlotta Öfverholm at
madeintheweb.com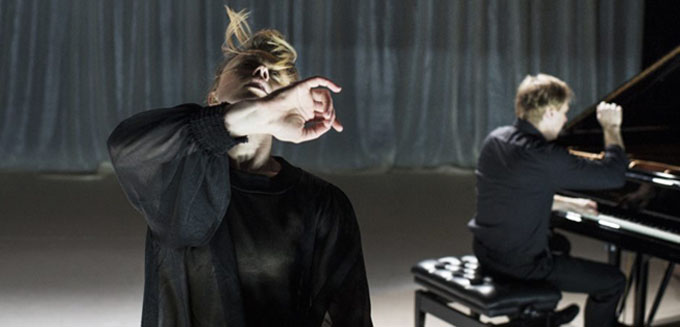 photo Chrisander Brun
The critically acclaimed work ALAE created by Örjan Andersson for Andersson Dance & pianist Per Tengstrand is presented at
Dansens Hus
in Stockholm (SE)
26-27 Jan 2018.
The work is based on three Beethoven sonatas, illuminating them in a new way through clashes and encounters with the moving body. For full credits and tour dates, please read
here
.
Read more about Andersson Dance at
madeintheweb.com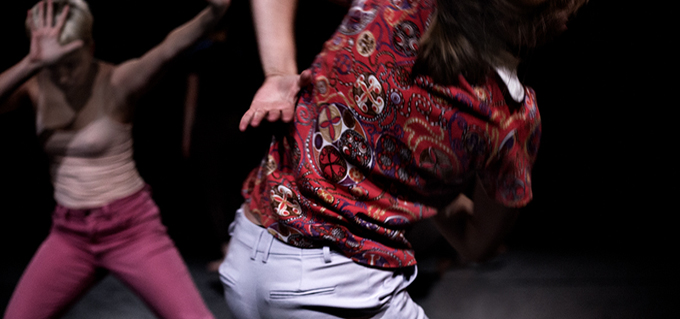 Israel Aloni and Lee Brummer, directors of ilDance, are currently in Adelaide, Australia working with the graduating dance students at the Adelaide College of the Arts. Aloni is developing a new work I SAY YES while Brummer is developing 21, a rework of THE SOLUTION IS TEMPORARY which she originally created in Sweden earlier this year. The works will be presented in a double bill at AC Arts in Adelaide between
29 Nov- 2 Dec 2017
. In early December Brummer and Aloni will return to Sydney to work with the Sydney Dance Company Pre-Professional Year on TO THE FOREIGN VOID AND YOUR RESPONSE which they created on the cast earlier this year. The work will premier and perform at Carriageworks on
13-15 Dec 2017
.
Performance dates:
29 Nov-2 Dec 2017
21/ I SAY YES,
AC Arts, Adelaide
,
13-15 Dec 2017
TO THE FOREIGN VOID AND YOUR RESPONSE
Carriageworks, Sydney
Read more about ilDance at
madeintheweb.com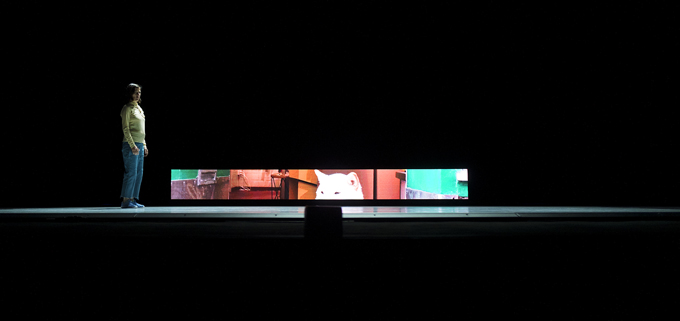 THE WONDERFUL AND THE ORDINARY premiered at Steirischer Herbst festival in Austria in September 2017 and then performed another two shows at Dansens Hus, Stockholm (SE) in October. It deals with memory, false memories and nostalgia, what we remember and what we forget. A thin video slice is the only set, running in the background.
- It all went really well and everybody involved are very happy with the piece, it turned out humorous and melancholic
, says Gunilla Heilborn.
- On stage are Kristiina Viiala that I worked with so many times, Kenneth Bruun Carlsson, dancer from Norway and Monika Klengel, Pia Hierzegger, Lorenz Kaba from Austrian Theater Im Bahnhof
.
For a link to the show please send an e-mail
the company
. Watch a trailer
here
.
Upcoming performances:
29-30 Nov 2017
WHY I WEAR THIS SHIRT by Gunilla Heilborn and Norwegian graphic designer, artist and musician Kim Hiorthøy is shown at the festival
A Fine Selection: Special Edition!
at MDT, Stockholm (SE).
Read more about Gunilla Heilborn at
madeintheweb.com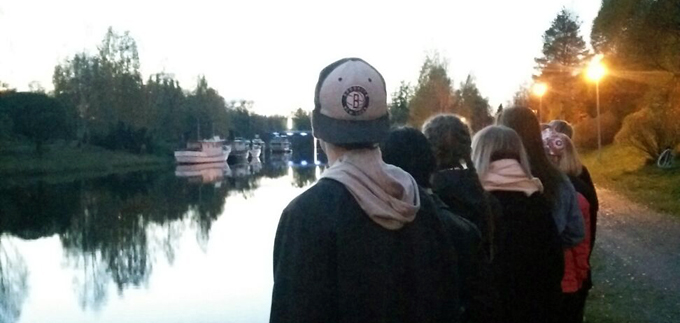 As part of the official Finland 100 years -programme Off/Balance has toured extensively the Central Finland with Jyväskylä City Theatre with a community art project
Breaking barriers
this year. The project has empowered children, disabled, immigrants, unemployed, youth and elderly people combining to 8 premieres, 18 performances, 43 workshops and 2000 participants.
On 26 Nov 2017
the project will be presented at Jyväskylä City Theatre at Gallery Central Finland-festival.
Upcoming on
15 Dec 2017
: DEC/DANCE @ ILOKIVI -club event. Off/Balance hosts a multi-artistic evening with Dance Center of Central Finland. The event includes several guest artists within contemporary art, theatre, music, street dance and contemporary dance. Read more
here
.
Find out more about Off/Balance at
madeintheweb.com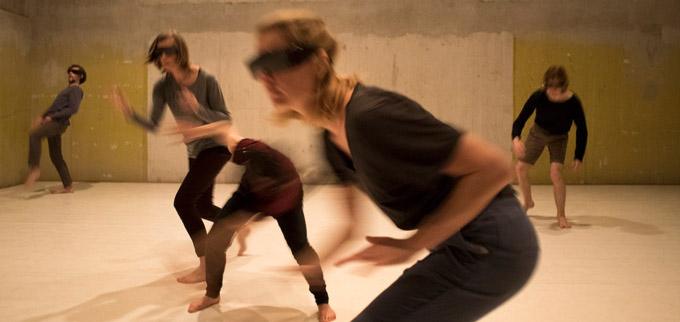 photo: Mathias Sperling
Weld in Stockholm (SE) presents a festival surrounding the work of Weld Company, presenting creations by Georgia Vardarou, Mathias Sperling, Andros Zins Brown and Litó Walkey Schedule and tickets through
www.weld.se
Weld Company is aiming to rediscover and revaluate the format of the dance company and is updating the idea of the company through a collective work conducted through a clearly given structure. Dancers and choreographers from different backgrounds share a common, daily and physical practice and raise questions on dance and choreography today. The formats and procedurs of the dance company is being explored while fully embracing the dance.
Read more about Weld Company at
madeintheweb.com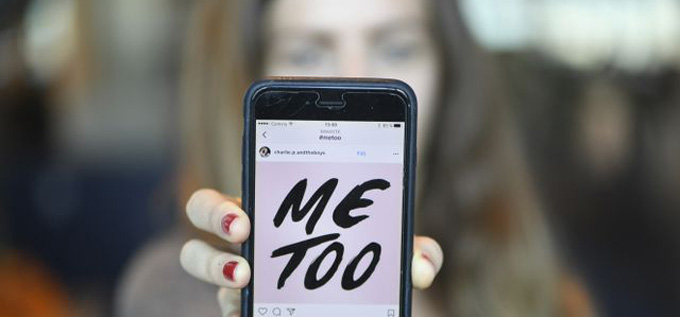 Read more
here
(article in The LOCAL Europe/Sweden)

All the best from Åsa Edgren, Anna Diehl & Titti Grahl/Loco World MADEIN-THEWEB.COM, and all our joint members.