© OMAR VICTOR DIOP / COURTESY GALERIE MAGNIN-A, PARIS.
LANDSKRONA FOTO FESTIVAL 2016
AUGUST 19-28

Since the start four years ago Landskrona Foto Festival has established its position as an international meeting place for photographers and those with an interest in photography. Renowned artists are exhibited alongside new, promising names and much of the work on display has never been shown in Sweden or Scandinavia before.

More than 150 photographers are represented in some 20 exhibitions in Landskrona between August 19-28. The programme for the opening weekend contains everything from artist talks and guided tours to film screenings, photobook fair, portfolio review, pecha kucha and much more. Welcome to the highlight of photography in Scandinavia.
Exhibitions >

Festival Programme >




LANDSKRONA FOTO FESTIVAL 2016: OFFICIAL OPENING AND PICNIC CONCERT



Welcome to the official opening of Landskrona Foto Festival 2016 on Friday August 19 at 20:00. The venue of the opening is Landskrona konsthall where the exhibition Who? – A dialogue between Elina Brotherus and SMITH (Dorothée Smith) will be shown during the festival. The opening speaker is Hasse Persson, Artistic Director at Strandverket.

The official opening will be preceded by a picnic concert in the park outside Landskrona konsthall from 18:00. Bring a blanket and picnic basket and enjoy live music under open skies. Picnic baskets and beverages will also be sold at konsthallsbaren.
LANDSKRONA FOTO FESTIVAL 2016:
CURATORS' MESSAGE
"Small environments are sensitive to the slightest change and tend to have a broad interpretation of this. And the photography environment all over is a microcosm… To the superficial, outside observer, the fact that the artistic direction has undergone a paradigm shift between the third and fourth edition of the Landskrona Foto Festival is spectacular. It must be hiding something…"

Read more >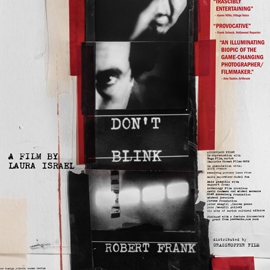 DON'T BLINK – ROBERT FRANK:
TICKETS OUT FRIDAY AUGUST 12

The acclaimed documentary about Robert Frank will have its Scandinavian premiere at Landskrona Foto Festival, showing at Landskrona teater on Saturday August 20 at 18:15. There will be a Skype session with the film's director Laura Israel and moderator Jenny Maria Nilsson following the screening.

Tickets will be released this Friday August 12 at 12:00 via this link >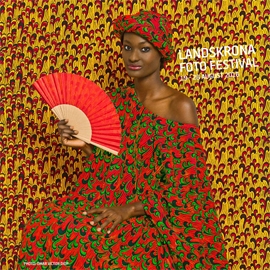 LANDSKRONA FOTO FESTIVAL:
ARTIST TALKS
This year's festival will feature artist talks by Elina Brotherus, Clément Briend, Nygårds Karin Bengtsson, Karolina Jonderko, Victoria Crayhorn, Nadya Sheremetova, Jana Romanova, Julia Borrassova, Jason Larkin, Åsa Johannesson, Omar Victor Diop, Cristina de Middel, SMITH (Dorothée Smith), Helene Schmitz, Elva Lai, Cat Phillips, Joakim Berglund, Denis Darzacq, Johan Willner et al.

Photo: Omar Victor Diop



Moderators are Jenny Maria Nilsson and Lars Mogensen. See full programme >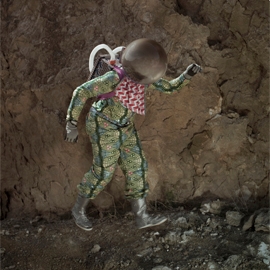 LANDSKRONA FOTO FESTIVAL:
PHOTOBOOK DAYS AUGUST 19-21 2016
Photobook fair, book signings, live-reviews, Dummy Award, pecha kucha and more. Landskrona Foto Festival's Photobook Days will this year focus on Russian and Spanish/Mexican photography.



Photo: Cristina de Middel. From the series The Afronauts.



Read more >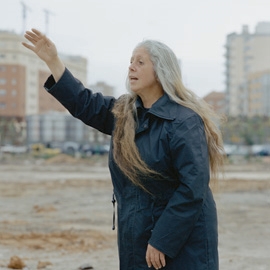 LANDSKRONA FOTO FESTIVAL:
ISABELLE DARRIGRAND'S COLLECTION
Isabelle Darrigrand is a French photo collector. For almost 20 years now, with her husband Charlie Baum, and thanks to their relationship with Christian Caujolle, she has been gathering a personal collection mainly involved in contemporary photography with social, political and human issues. 128 photographs by 30 artists will be displayed in the exhibition curated for Landskrona Foto Festival. Amongst the exhibiting photographers are names such as Bernard Faucon, Michael Ackerman, Nicholas Nixon, Laura Henno, Jeffrey Silverthorne and many more. Photo: Hurleurs Enriqueta

Read more >
LANDSKRONA FOTO FESTIVAL:
PROJECTIONS IN THE PUBLIC SPACE BY CLÉMENT BRIEND
The first Friday and Saturday of the festival will see projections by French photographer Clément Briend in the Theatre Park and around Landskrona city center.

Briend's work is an exploration of projected pictures in both artistic and politics ways. In 2011, he created the Politics Illuminations Group who use projection as a free and creative expression allow to show invisible realities of our world.
Photo: In Berlin. © Clément Briend
See programme >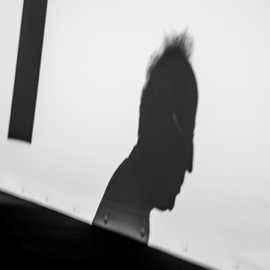 INTERNATIONAL SEMINAR



Friday August 19

Media Consumption and Memory Loss in a Digital Age. International Seminar with Fred Ritchin (Dean of the School and ICP, US), Dominique Roynette (Graphic Designer, France) and Tomasz Kizny (Photographer, Poland). Moderator Lars Mogensen. Photo: Fred Ritchin.

Photo: Fred Ritchin



Read more >
LANDSKRONA FOTO FESTIVAL


FESTIVAL PASSES AND TICKETS
Not long to go now! Did you get your festival tickets yet?

ONE DAY FESTIVAL PASS 19, 22-28/8 100 SEK

ONE DAY FESTIVAL PASS 20-21/8 200 SEK

FESTIVAL PASS WEEKEND 19-21/8 INCL. INTERNATIONAL SEMINAR 800 SEK

Go to shop >

Festival passes are also available for purchase from Landskrona museum and Landskrona konsthall during the festival.
VISITOR INFORMATION



Are you visiting Landskrona for the first time for the festival? Did you know that several direct trains run from Copenhagen Airport every hour? We've collected some good-to-know visitor information for you.

Photo: Per Lindström



Read more >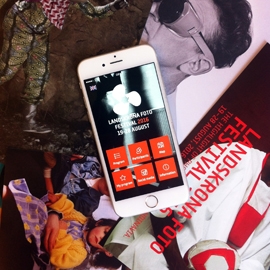 LANDSKRONA FOTO FESTIVAL:
GET THE APP

This year's festival will feature everything from exhibitions and guided tours to a photo book fair, artists talks and film screenings. Download the festival program app and be sure not to miss anything! The app also contains information about the exhibitions, a map over the festival area and more.

Seach for Landskrona Foto Festival in App Store or Google Play or download here >