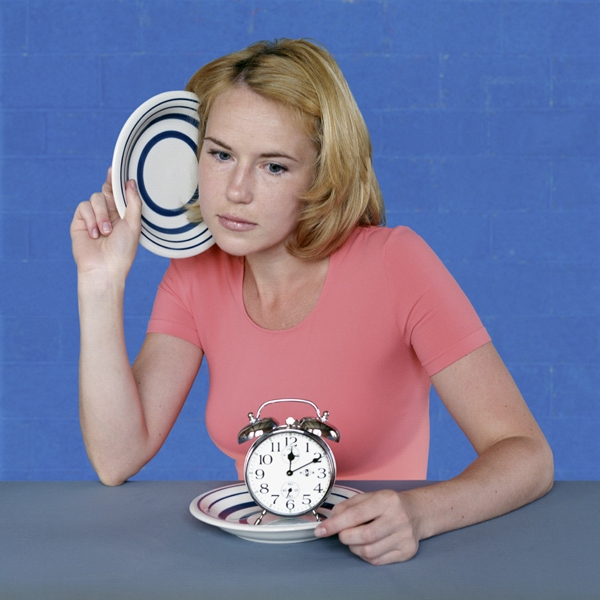 ® Svetlana Khachaturova
This summer Landskrona Foto Festival will take place for the fourth time, under the new artistic direction of Christian Caujolle and Jenny Nordquist. We can now reveal the first exciting festival names.

The exhibitions shown in and outside Landskrona museum during the festival are all thematically connected to the museum's exhibition about scientific photography – AgNO3. In an exhibition by well-known photographer and recipient of the 2013 Hasselblad award Joan Fontcuberta we question the medium of photography as bearer of truth, and in Russian artist Svetlana Khachaturova's photographs we see people doing simple scientific experiments in front of the camera.

Landskrona Art Gallery will be showing work by the internationally acclaimed Finnish photographer Elina Brotherus and up-and-coming Dorothée Smith from France. In her self-portraits Brotherus explores the relationship between the individual and the environment in the context of interior and landscape. Smith's work can be considered observations of the construction, deconstruction and transformation of identity. Photography is mixed with video, hybrid art and new technology.

New for 2016 is the focus on outdoor exhibitions. The white walls of the gallery will move outside in exhibitions located throughout the city. The aim is to present photographers that are new to the Swedish audiences, and to explore new points of views from around the world. In the exhibitions the photographers reflect over the local culture, environment and history in countries such as Senegal, China, Cambodia and Korea. In artist Jason Larkin's series Waiting we see commuters seeking out the shade whilst waiting for public transport in Johannesburg, and Denis Darzacq depicts young Parisians falling out of buildings in The Fall.
Read more
The Svedberg, winner of the Nobel Prize for chemistry in 1926, shown here after an ether explosion in the laboratory.
Showing at Landskrona museum 16/6 2016-29/1 2017

AgNO3: Histories of Science and Photography in Sweden is about the use of photography in science and research, 1839–2016; as a method, as evidence, as a scalpel, magnifying glass, mirror, and more. AgNO3, the chemical formula for silver nitrate, has been used since the very first photographs and right up to our own days.

The exhibition consists of 11 rooms with about 25 stories based on different scientific questions. For example: What a disease can look like, how an explorer charts white spots on the map, how dusty insect collections enjoy a renaissance, how criminals should be pictured to be most easily recognized, how a housewife moves at the cooker, what types of cloud exist, why parachutes do not open, how to portray spruce trees or analyse the innermost structures of the brain. Read more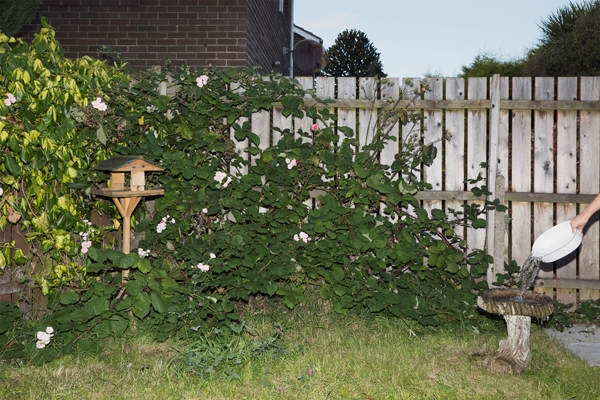 Home Instruction Manual ® Jan McCullough
Showing at Landskrona museum 16/6 2016-29/1 2017

Red-haired children play at the foot of green rolling hills. An old man with a scarred face enjoys a beer in his favourite pub. The locals desperately throw stones at British soldiers in one of Belfast's poorest districts...

In this exhibition of photographic history we relate to the visual cliché of Ireland. The image that has stuck on picturesque postcards and in newspaper features, and probably also in many people's minds.

How did Irish photographers actually view their homeland through history, and how do they view their own country today? Which photographers have related to The Image of Ireland? What pictures were never taken? Read more
The exhibition is being produced in collaboration with PhotoIreland, Belfast Exposed, Gallery of Photography Ireland and Culture Ireland.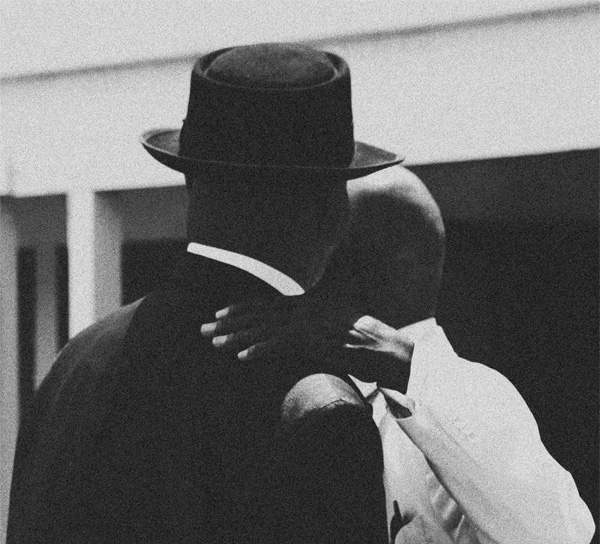 ©Meral Güler and Dan Porter (You Would Be Earth)
Landskrona Foto & Breadfield Dummy Award was established in 2015 and is awarded the photographer with the most interesting Photo Book idea.
The award means that the chosen photographer will have their "Dummy Project" published. The book will be printed, designed and distributed. The photographer will also receive a larger number of books to dispose over and sell. The prize is valued at approximately 15.000 euros.

Applications are open 10 March-10 May 2016. During the spring an international jury will hand-pick four nominees. These will be invited to present their book projects during Landskrona Foto Festival's OpenBookdummy Review in front of an expert panel and audience on 20
August 2016.
Read more
LANDSKRONA FOTO RESIDENCY 2016



A big thank you to everyone that applied for the 2016 Landskrona Foto Residency Program. We received a total of 82 applications from 38 different countries! The jury have now made their decision and this year's resident is artist Elva Lai from Hong Kong. Read more